How did a book of poetry – illustrated with some of the best photographs of 1970s New York adult film stars – come to be linked to one of the highest budget adult films of the 1970s… and a major heroin drug gang?
Twenty years ago, The Rialto Report's Ashley West became obsessed with the film Not Just Another Woman, and set out to contact every living person associated with the movie. The story that emerged was stranger than expected.
This is the second part of the story: you can read Part 1 here.
All interviews, unless noted, were conducted by The Rialto Report.
With thanks to Grant Harper Reid for his permission to reprint from his autobiography, Harlem Bible – In The Beginning.
______________________________________________________________________________________
The adult film Not Just Another Woman had been planned, made, and released at the same time that its director, Toby Ross, was also engaged in a Harlem drug distribution network that centered around the nightclub, Big Wilt's Smalls Paradise.
The movie – one of the most expensive XXX films to that point – had been made to launder some of the narcotics trade proceeds made by the gang.
That network included two of Toby's closest friends and associates, Pete McDougal and Frank 'American Gangster' Lucas. A third associate, James Mosley, who owned a Bronx bowling alley, was also part of their inner circle.
For the first few years of the 1970s, life was good for Toby, even as he got used to looking over his shoulder. Toby sometimes spoke with Frank and Pete about the possibility that their homes or offices could be surveilled, but the notion was usually dismissed as understandable paranoia. After all, they'd all been making good money for several years and there had been few warning signs that they could be busted. Each of the them had used their share of the profits to lean into legit businesses: Toby had expanded his film company, and Pete had bought another nightclub called Mothers with Tom Hoover, a former basketball player with the Knicks.
But from time to time, alarm bells did ring: street foot soldiers were arrested, small scale drug caches were discovered. There was always potential for their dealings to be exposed, but they had managed to stay away from big trouble.
The first major worry finally arrived with the arrest of James Mosley in February 1973. Mosely was indicted on charges of funneling bribes to the New York City Commissioner of Youth Services. He plead guilty to reduced charges, and avoided serving jail time, but the case was a high-profile government scandal and it made for big headlines. It was a crime wholly unconnected with their drug network, but it still brought unwanted attention on one of the group.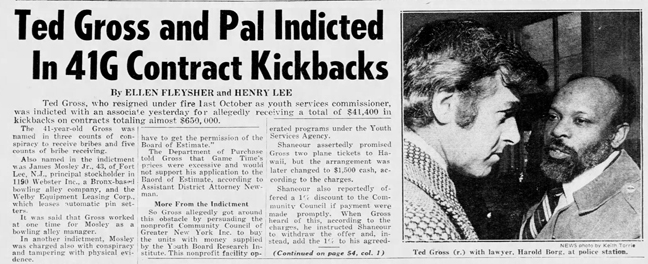 Then in November 1973, Tom Hoover – Pete's ex-basketball-playing new nightclub business partner – was arrested for possession of 1,580 pounds of marijuana with a street value of $1.8 million. The case was a big deal because of Hoover's sports celebrity status, but it got caught up in the courts and faded from public view. Regardless, the net was closing in.
In addition to growing legal troubles, there was violence. Increasing numbers of murders and kidnappings were staining the streets of Harlem, mostly hitting lower-level members of the drug distribution web – and that brutality brought more attention to the area.
'Blue Magic, The Global Connection,' The Record, December 26th 1975
"Police are matter-of-fact about the drug-related murders. They say it's part of the business.
"'Someone has a hit squad, and it's a very professional one,' one source said. 'We never find any evidence. But people are systematically being wiped out. We call the hit squad Black Murder.'"
Violence begat more violence begat media interest begat higher rates of policing. And so a secret underworld council was formed to show some muscle and stamp out the savagery. It allegedly consisted of four African American men: two of the four were Pete and Frank.
*
In May 1975, everything blew up: Pete McDougal and Frank Lucas were among twenty men arrested in dawn raids. The 14-count indictment against them alleged they were members of a major heroin distribution ring in New York. The charges stated that from June 1968 through May 1973, the gang distributed 66 pounds of heroin, estimated to be worth $500,000 wholesale and $4 million on the street. Tom Hoover, their ex-basketball-playing associate, was also one of those arrested, even as he awaited trial on his previous marijuana bust. The cops identified Big Wilt's Smalls Paradise as the epicenter of the network where handshakes agreements were made and deals were sealed.
"3 Men Indicted As Part Of Dope Ring," The Herald News, June 28 1975:
"According to city and federal authorities, the center of the operation was a Harlem tavern. It was alleged some $200,000 in cash was used to pay for one shipment of narcotics.
"Each of the defendants faces up to 15 years in prison and a $25,000 fine."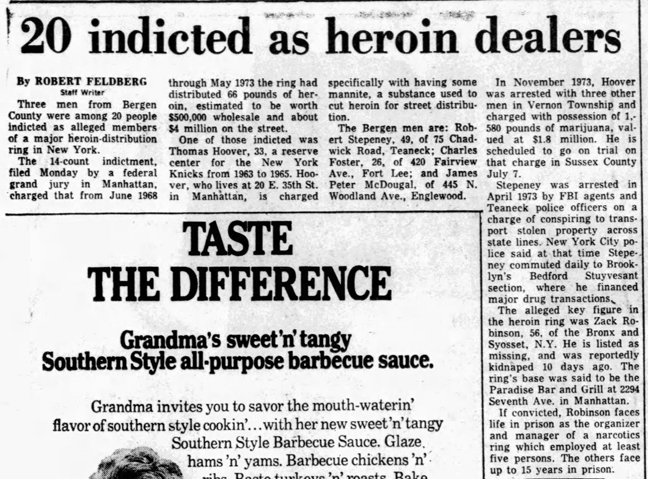 The news was splashed across the papers and featured on the evening news. You couldn't escape the story as the cops and politicians crowed their success, milking it for all it was worth. But escape from it was exactly what Toby Ross wanted to do. On the one hand, he was glad he hadn't been one of the arrested – which was surprising, shocking even. After all, he'd been in bed with Frank and Pete for years, not to mention that he had just spent hundreds of thousands of dollars of drug money on a high-profile porn film. But at the same time, Toby knew he was more vulnerable now than ever. It only needed one of the arrested to blab and cut a deal with the Feds, and the cops would be coming straight for him.
Toby was as nervous as a cat in a room full of rocking chairs. The next six months, as the trial approached, were difficult for him – professionally and emotionally. He scaled back his film work, and completely avoided Pete and Frank and their other associates for fear of being visibly connected with any of them.
Something else was also happening: first, Zack Robinson – one of the original twenty people indicted and a suspected kingpin in the operation – disappeared before he could be arrested. Then several others indicted in the same group either also disappeared or were found murdered. It wasn't confined to the accused either: witnesses who were scheduled to testify were killed, or mysteriously vanished from sight. Sadly, some of the victims were actually killed by accident, cases of mistaken identity as they resembled intended targets. The scattergun savagery would have been comical, if it wasn't so grotesque.
'Six Murders Linked to Narcotics Trial,' New York Times:
"At least six murders, including those of several potential witnesses, have been linked to a major narcotics trial.
"Thomas M Fortuin, the chief prosecutor in the case, told the judge that there had been an "excessive amount of bloodshed in this case." Mr. Fortuin added, "We have certainly had more protection problems than any case in the history of this district. Mr. Fortuin gave the judge a brief description of the extraordinary series of slayings, beginning in 1973, that have been associated with the narcotics case."
There was nothing for Toby to do but lay low in his apartment at 301 West 55th St, and hope for the best.
*
Against this background of violence, the six-week trial began in the fall of 1975.
The event was a circus: the courtroom was packed, and the cream of Gotham's hard-bitten crime reporters lapped it up. One familiar figure in the spectator's section throughout the trial was Joe Louis, the former heavyweight boxing champion, described as a close friend of Frank Lucas. The case was laid out in forensic detail, and attendees heard from a number of witnesses about heroin deliveries, large cash payments, and murdered witnesses.
Then, two days before Christmas 1975, after more than 30 hours of deliberation over four days, the jury finally delivered its verdict: every single one of the accused were found not guilty on every charge. It was a shocking and unexpected outcome, especially to the prosecution.
13 Not Guilty in Harlem Heroin Case, December 24 1975:
"The verdict was greeted with cries of joy and shouts of "Merry Christmas" in the crowded 13th floor courtroom of Manhattan Federal Court."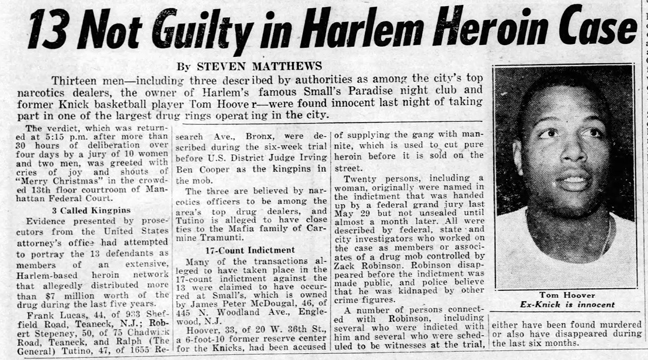 The verdict was questioned incredulously by many who'd followed the trial. Fingers were pointed at the intimidation and violence that had been shown towards some of those involved. And then there was further scandal, when it emerged that the jury was not sequestered during the trial, except for the four days when it was deliberating, and that there was credible evidence that several members of the jury had taken bribes to find the defendants not guilty. But any cries of intimidation or payoffs were to no avail: those formerly accused were already free to pick up their lives again.
It had proved to be an uneven fight, as well as an unedifying farrago, with the incompetent cops and prosecution being little match for the ruthlessness of the drug gang.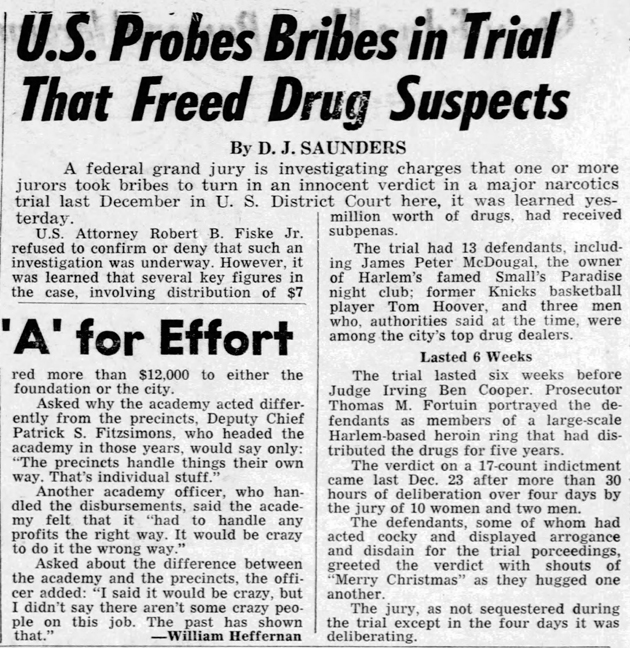 *
It was 1976, and Toby Ross was more relieved than most. Two of his closest associates from the original gang at Big Wilt's Smalls Paradise, Pete McDougal and Frank Lucas, had been exonerated.
In his eyes, he was free to get back to expanding his business interests – and he'd been approached by several acquaintances with ideas. One come from Ed Rothkowitz, the assistant editor on 'Midnight Cowboy' (1969), who'd been Toby's production manager and editor on 'Not Just Another Woman.' Ed called Toby and pitched him: how about a beautifully produced coffee-table book of erotic poetry and photographs?
Ed remembered:
"I got to know Siv Cedering, an up-and-coming Swedish-American poet. We had the idea of publishing an anthology of erotic poetry. We knew a number of first-class writers who wrote erotica – people like Erica Jong, Joel Oppenheimer, Donald Hall – but they would never be able to publish these pieces under their names. For example, a few of them were published children's writers, so they had kept their sexual poems under wraps.
To illustrate the book, Ed thought back to his experience on Toby's 'Not Just Another Woman':
"I was impressed with the professionalism of the actors that we featured in the film. They may not have been the best screen actors, but they had a sensuality and beauty that showed on screen. I came up with the idea that we should shoot a series of pictures with a group of them in sexual situations – some explicit scenarios, but mostly just suggestive – and intersperse them in the book."
At the outset, the book concept didn't have a publisher, but it didn't require a large capital outlay so Toby agreed to fund the photo sessions and buy the rights to some of the poetry.
Ed hired Joe Del Valle, a well-established commercial photographer, and directed the photo shoot himself:
"I wanted the pictures to be abstract so they didn't detract from the text, but at the same time I wanted them to be real, and warm, and arousing."
Ed used his adult film contacts acquired during 'Not Just Another Woman,' and hired a stellar cast of talent for his photographs: they included C.J. Laing, Sharon Mitchell, Wade Nichols, Roger Caine, Nancy Dare, Hope Stockton, Sandi Foxx, Pepe Valentine, and others.
The photographs were shot in Toby's midtown studio in the summer of 1976.
*
There was one other consequence of the 1975 failed trial of Pete McDougal, Frank Lucas and others – and it was a fatal one for Toby Ross.
One of the twenty people who had been arrested and interrogated had named Toby – and outlined Toby's involvement in the drug network. It wasn't a lot of information – and there was little that the Feds could actually use to make an arrest – but it was noted. What the cops needed now was hard evidence to definitively link Toby to criminal activity.
The detectives had long wanted to put listening devices in Big Wilt's Smalls Paradise to catch Pete, Frank, Toby, and the rest of the gang in the act. This was impractical for many reasons, not least the fact that the club had until recently still been owned by Pete. Pete eventually sold the club in the mid 1970s.
Now they had new information about Toby, they settled for an easier alternative: they would bug his film offices in midtown instead. On July 25, 1975, a warrant was obtained, undercover agents entered Toby's offices, and multiple bugs were installed. Over the next eighteen months, logs and transcripts of telephone calls intercepted over the wiretap revealed the extent of Toby's involvement.
And so, on February 24, 1977, three people were arrested and charged for the crimes of conspiracy to sell and possess heroin, and conspiracy to attempt to purchase heroin.
'3 Businessmen Arrested on Heroin Charges,' New York Times, March 3, 1977:
"One of those seized was Peter McDougal, 51 years old, a prominent Harlem businessman who formerly owned Small's Bar and Grill in Harlem.
"Also arrested was James Mosely, 47, the owner of the Webster Bowl bowling alley.
"The third man arrested yesterday on the heroin charges was Toby Ross, described as a producer of X-rated movies."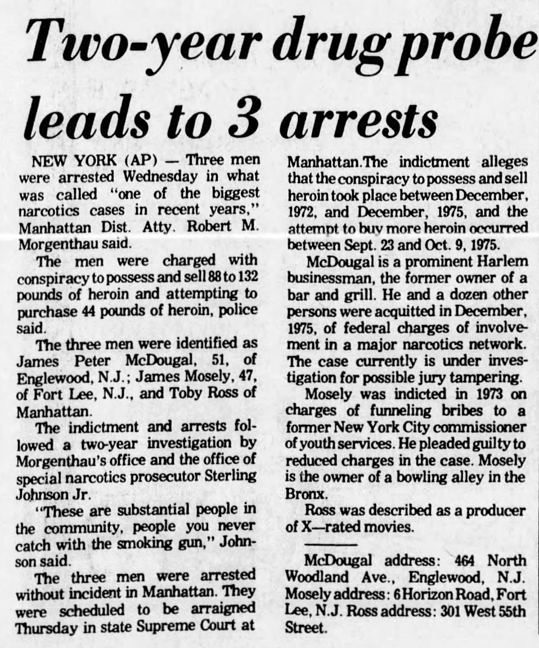 The indictment charged that the three conspired to possess and sell 88 to 132 pounds of heroin, with a street value of over $30 million, and attempted to purchase 44 pounds of heroin. New York D.A. Robert Morgenthau called it "one of the biggest narcotics cases in recent years."
'Three Arraigned For Sale Of Heroin,' The Morning Record, March 4th, 1977:
"A good number of wiretaps were employed in the investigation – located at the Toby Ross Ltd film company at 8 West 40th St in Manhattan – to gather evidence on the conspiracy."
The first count carried a maximum sentence of 25 years in jail for each of the accused. The second carried a maximum life term.
Special narcotics prosecutor Sterling Johnson stated, "These are substantial people in the community, people you never catch with the smoking gun."
This time there was little wiggle room for the accused. There were no witnesses to bump off, and no jury members to bribe. It was the end of the road for Toby and Pete. The authorities threw the book at them, with Pete being described by D.A. Morgenthau as "one of the top black dealers, perhaps the biggest in Harlem."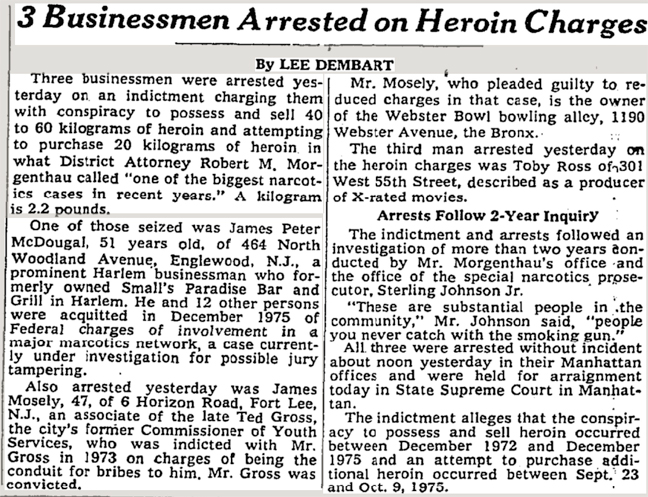 Fred Lincoln, Toby's friend and collaborator on 'Not Just Another Woman', remembers finding out that Toby had received a lengthy jail sentence:
"Toby went to jail. He was a black guy so I don't think he stood a chance.
"It was a federal thing because it was for drugs, so he went away for a long time.
"I heard it was because he was associated with another guy who was considered the biggest drug dealer in Harlem. To be really honest with you, I don't even know if Toby was dealing drugs. I can say this honestly, without any fingers crossed: as far as I knew, Toby Ross was a producer of movies. He just wanted to make incredible movies. And 'Not Just Another Woman' is an incredible movie."
Fred never saw Toby after that, and his distress at the memory was still evident decades later:
"You know what's funny… and I'm actually ashamed to tell you this. It's probably one of the few things in my life that I'm ashamed of. Somebody got in touch with me and said to me that Toby wanted to put me on his visiting list (in prison), and he wanted me to come and see him.
"It was at the same time that they were making all these busts in our (adult film) business and I was really afraid. So I didn't do it. And I regretted it a lot.
"I'll tell you now and I wish I could have told Toby this myself: "I apologize from the bottom of my heart. You were a good friend, and I was a coward."
Fred was in no doubt that Toby passed away in jail years later:
"I heard that he died in jail. I think he got a life sentence so he was finished.
"I just wish that I could've been there for him as his friend when he needed me."
*
In 1977, when Toby had weightier issues on his mind, Ed Rothkowitz struck a deal to publish the book that Toby had funded. It was called 'Joys of Fantasy – The Book For Loving Couples'.
Forty-five years after the photo shoot, some of the actors involved have differing memories of the photographs.
C.J. Laing was shocked, surprised, but impressed when shown the pictures. She has no memory of the shoot, but admitted to a sneaking admiration at the pictures. "Those are some of the best images I've ever seen of me," she commented. Sharon Mitchell couldn't remember the photographs either, but commented: "It feels like I'm looking at my granddaughter – if I had one…"
Sandi Foxx had a clearer recollection:
"Wow, does this bring back memories…!
"I did still-photos like this when there was no film work. I had a casting agency but sometimes there wasn't much to do.
"For this photo shoot, I was paired with Pepe Valentine: he was an aspiring musician and considerably younger than I was. The assignment was presented to me as portraying an older woman with younger man. Not that being close to 30 was an older woman, but…
"I remember being interested in this photo shoot since it was done with filters.
"Pepe and I really liked each other so the photos reflect a genuine enjoyment of each other's body and soul. Pepe and I saw each for a few months, and had fun and great sex. I did have a thing for younger guys. Pepe wanted to continue with his band, but it was a fun fling for both of us.
"I don't ever remember seeing the completed book – I didn't even know what it was called so I couldn't obtain a copy. Now 40 plus years later, I'm suddenly seeing it… and wow!
"It's fun looking at myself from over 40 years ago, much thinner and younger. When I look at myself in the mirror now, I wonder what happened…"
Ed Rothkowitz said the book was a commercial success:
"We were pleased with it and it sold well. It was re-published a few times over the years, and they always kept the same layout every time. And the same photos too… The publishers were particularly proud of the photographs that we'd been taken, and so they acquired the rights to all the pictures.
"Even though I never saw Toby again, I like to think that the book was a small tribute to him."
There is a small but tantalizing postscript to the story behind book: it was published by Stein & Day in 1977, a prolific husband and wife publishing company based in New York. They included a flyer in the pages of every book sold. It read as follows:
"Extra Special Offer to the Readers.
"There is an extra bonus for you. In the preparation of this handsome volume, literally thousands of photographs were taken.
"For various reasons, some of these stunning photos simply could not be included in this book.
"To obtain your set of five 5×7 inch un-retouched photographs, fill out the card below, and enclose your check."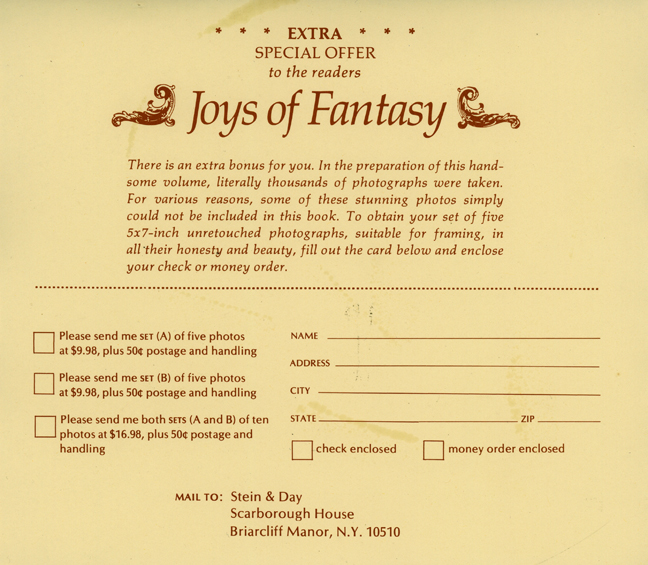 So what happened to the "thousands of photographs", unpublished and unseen, of adult film stars from 1977? Who kept all the negatives, and where are they today?
The book publishers, Stein & Day, which had been in business since 1962, declared bankruptcy in 1987 and sold its backlist in 1988. The two company owners are both gone: Sol Stein died in 2019, four years after his former wife Patricia Day. The company's archives were donated to the Columbia University Rare Book & Manuscript Library. However, a search of the records has not revealed any items relating to the book or its pictures. So who has all of the outtakes from the photographic sessions?
Perhaps, one day, the mysterious story of Toby Ross, 'Not Just Another Woman', and 'Joys of Fantasy', will have one more chapter.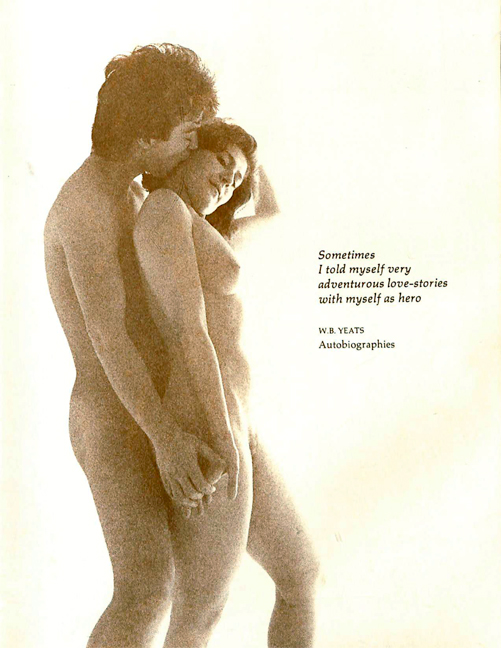 Sandi Foxx and Pepe Valentine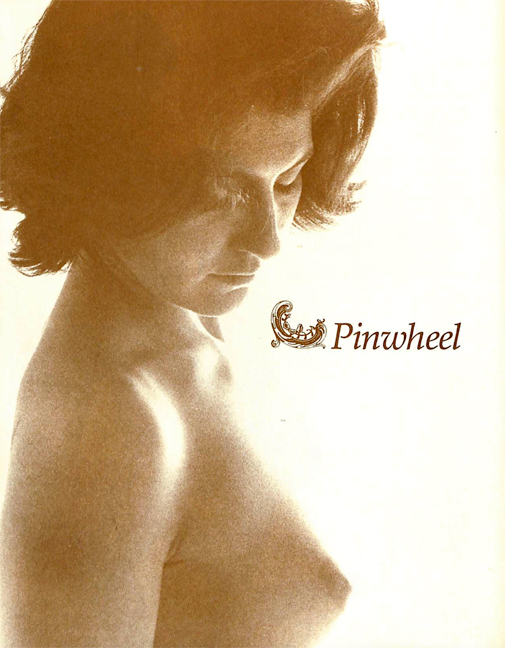 Sandi Foxx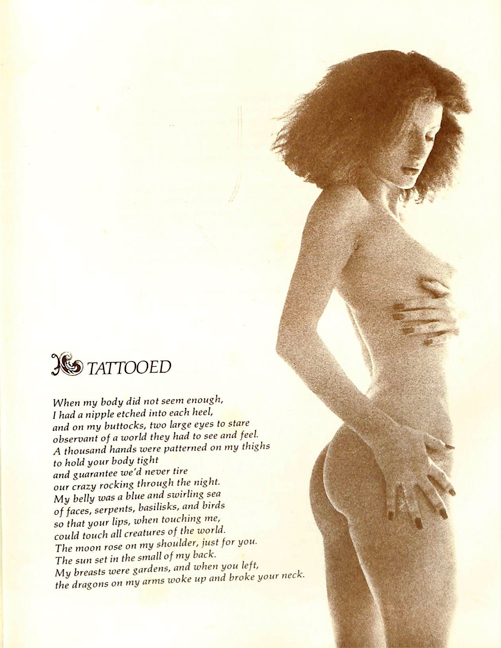 Sharon Mitchell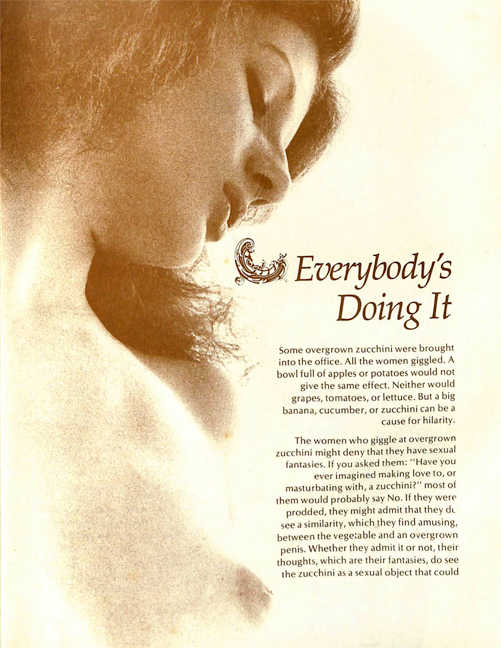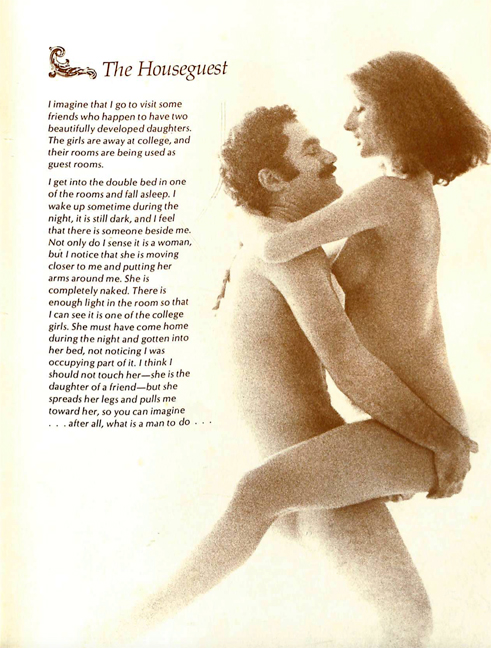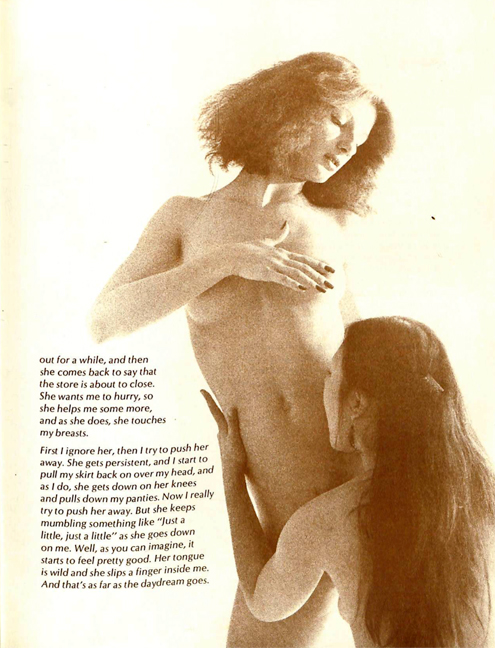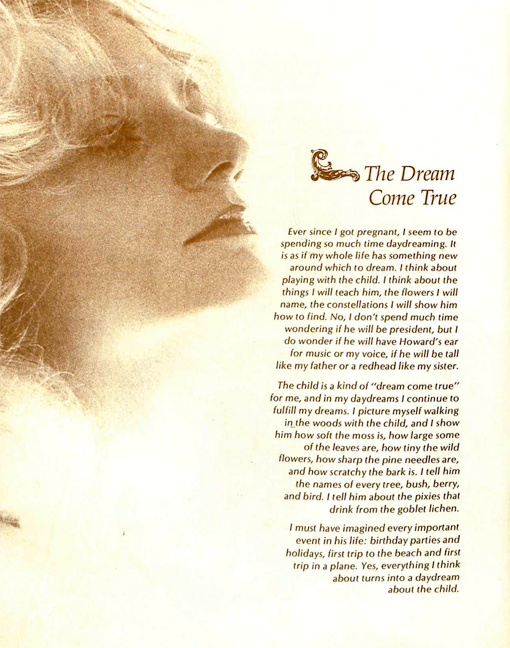 Nancy Dare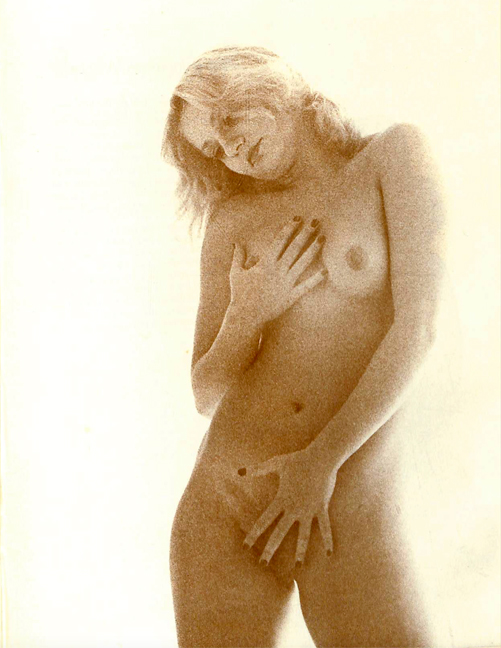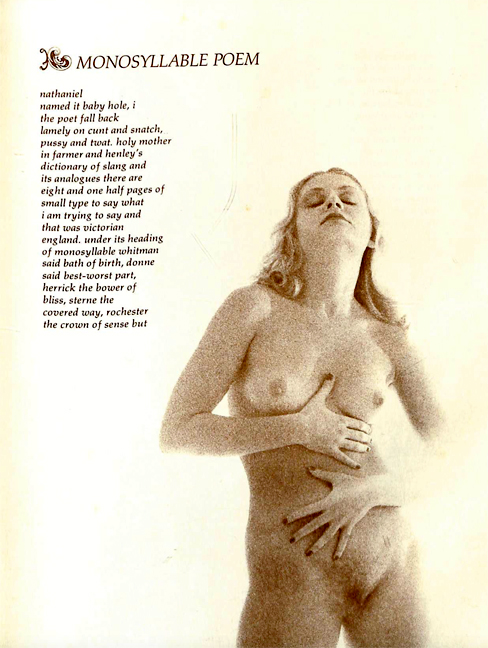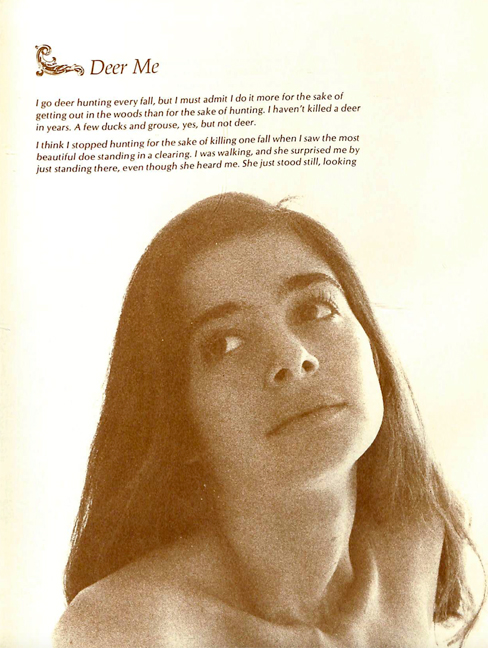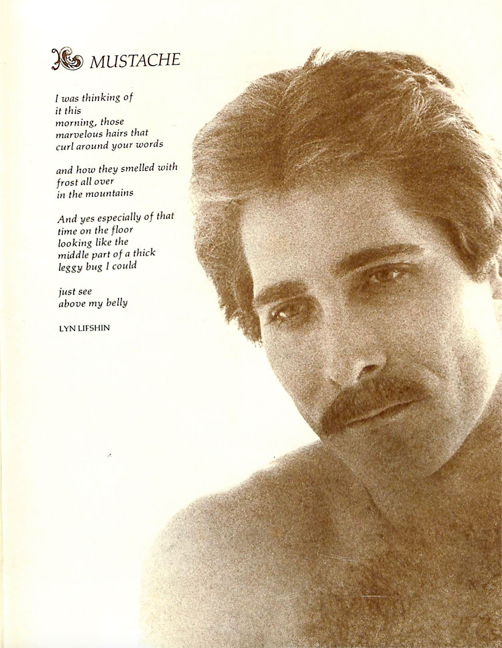 Wade Nichols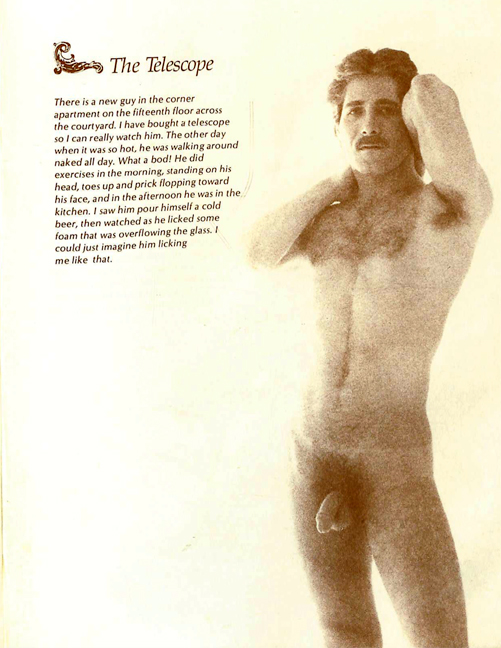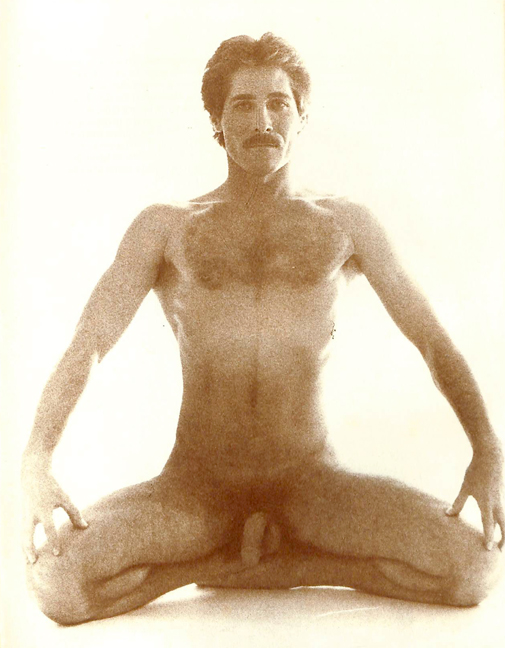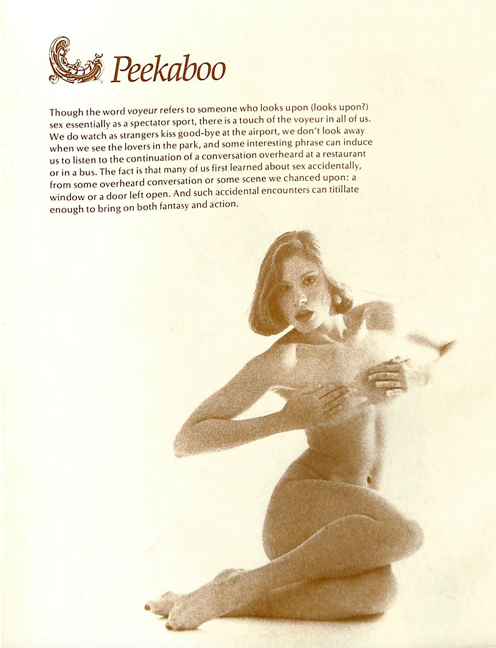 C.J. Laing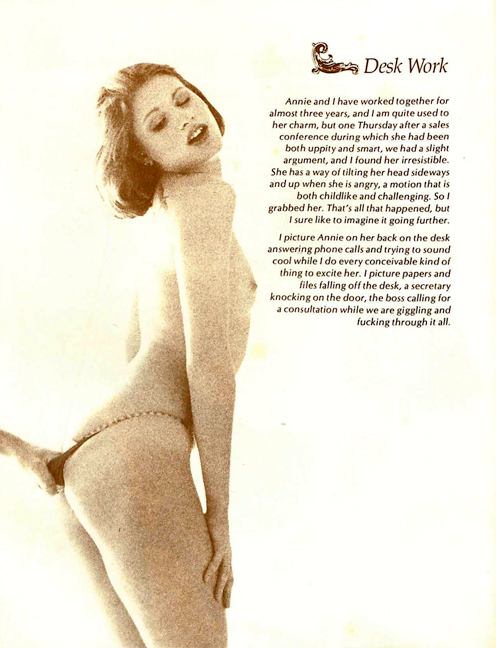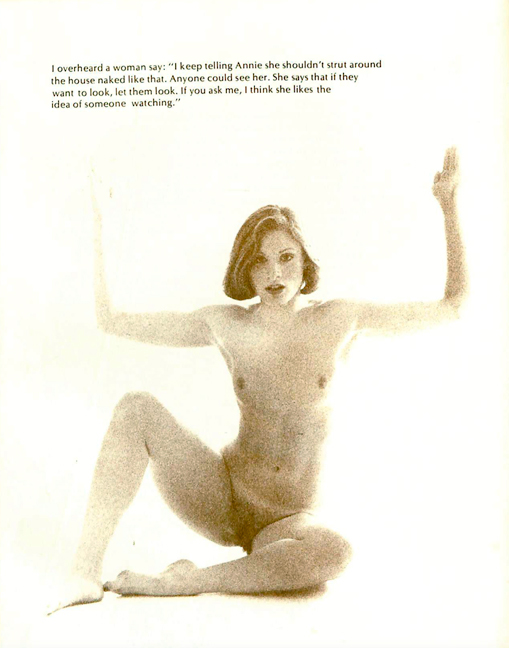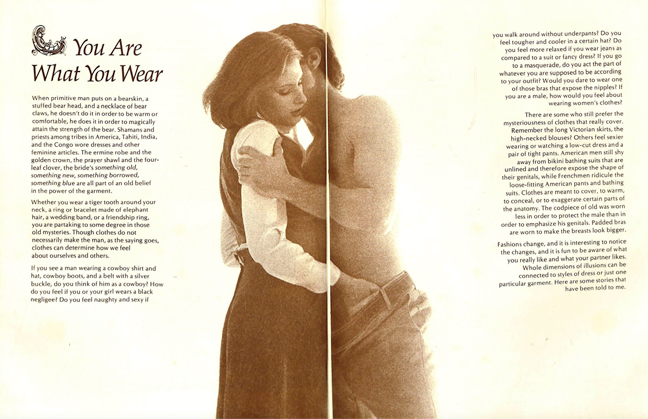 C.J. Laing and Wade Nichols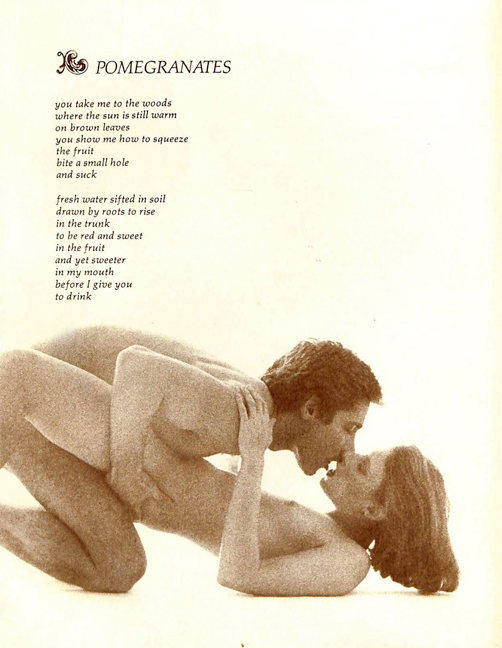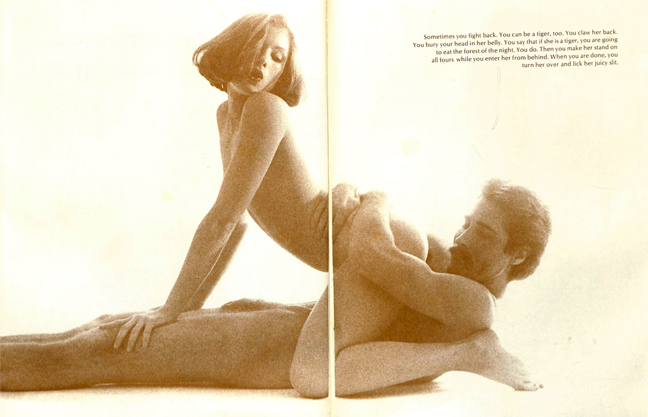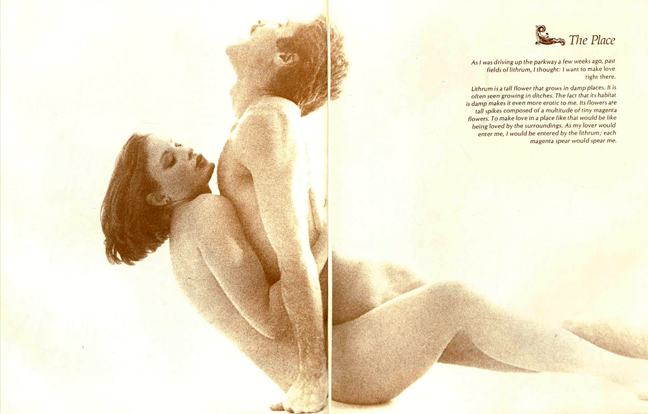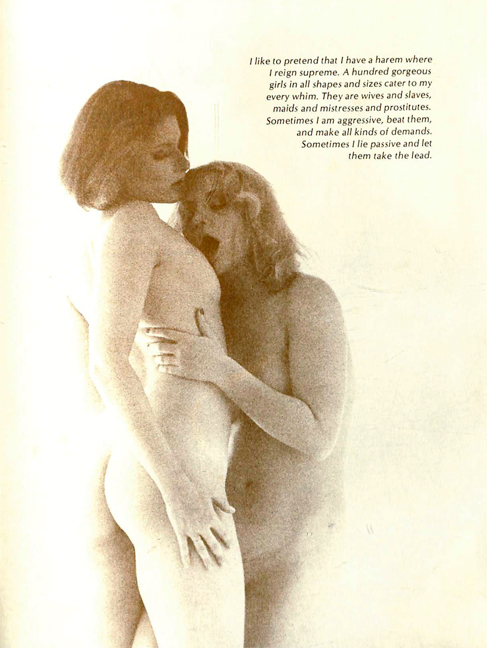 C.J. Laing and Nancy Dare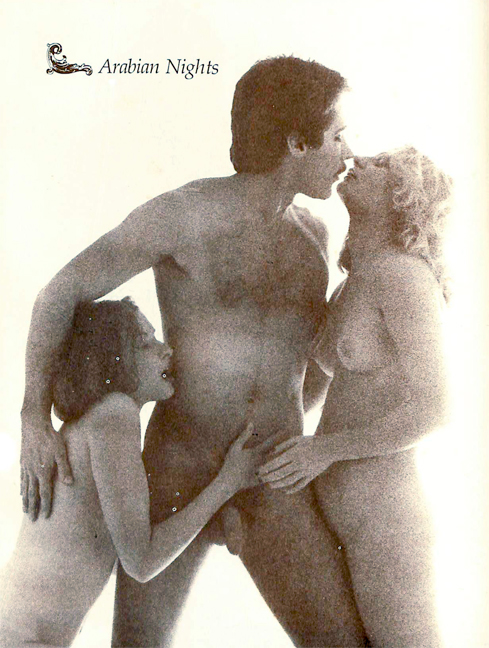 C.J. Laing, Wade Nichols, and Nancy Dare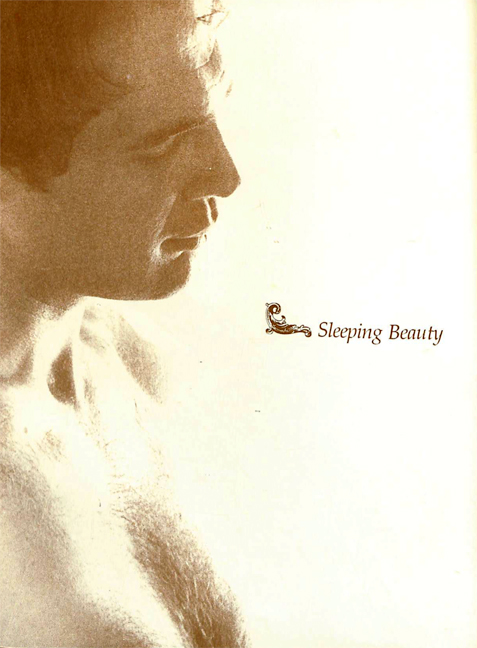 Roger Caine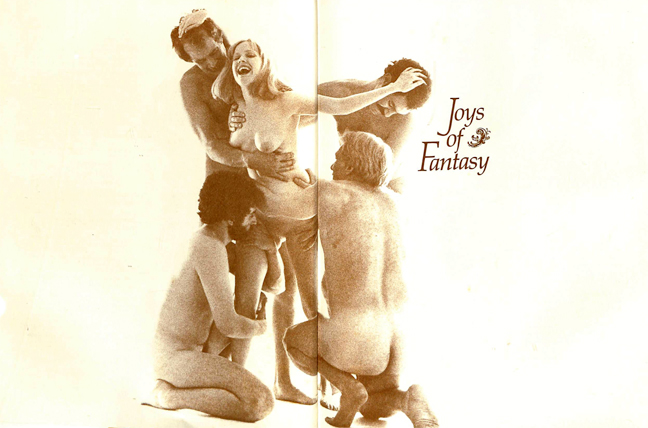 Roger Caine, Hope Stockton, and others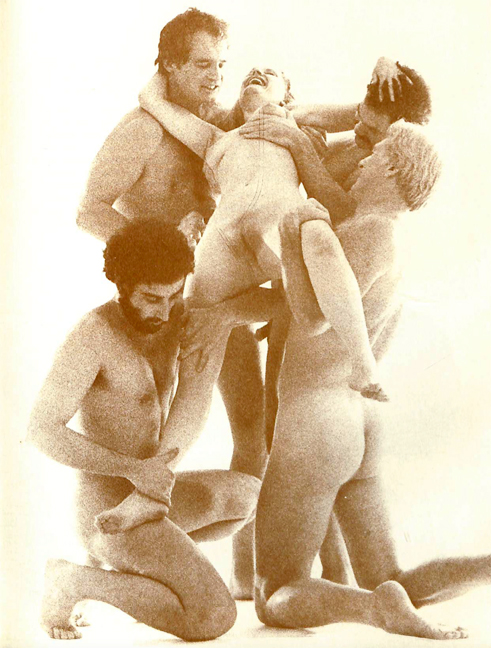 *
Epilogue
I asked everyone connected with the film 'Not Just Another Woman' about what had happened to its director, Toby Ross. Everyone told me that they understood that Toby had passed away in jail decades ago.
In actual fact, Toby died, age 78, in June 2003 in Elmira, New York. He was survived by his wife, daughter, and two sons. In later years, he'd been was a volunteer for the American Cancer Society and the Sickle Cell Center. His obituary listed golfing, reading and photography among his interests.
Fred Lincoln died in January 2013 at his home in Los Angeles from complications of emphysema and heart disease at age 76. An audio podcast interview with Fred can be heard here.
Marc Stevens, died of AIDS on January 28, 1989. His life story was told by The Rialto Report in 2017.
Tina Russell died in 1981, age 32, of multiple organ failure in California while visiting her brother John. Her husband, Jason Russell, died in 2005, age 62, in Florida. Their life story was told in a Rialto Report podcast.
Former actors Don Allen, Darby Lloyd Rains, and Sandi Foxx, all left New York City behind many years ago. All are enjoying their quiet retirement.
Frank Lucas died at the age of 88 on May 30, 2019, in Cedar Grove, New Jersey. His life was dramatized In the film, American Gangster (2007), and he was portrayed by Denzel Washington. Apparently, Lucas was often on set during the filming providing advice, such as how he carried his gun.
Pete McDougal and James Mosely have both passed away.
'Not Just Another Woman' production manager, Werner Hlinka, died at his home in 2012, age 72, in Honolulu.
Grant Harper Reid has written about his life, most notably in the book, Harlem Bible – In The Beginning. He continues to live in Harlem to this day.
Harold Ousley, jazz musician and soundtrack composer, died in August 2015 in Brooklyn, NY.
I spoke with Ed Rothkowitz, the film editor and driving force behind the book 'Joy of Fantasy', on the morning April 1, 2006. He was full of enthusiasm and interest in my research about Toby Ross and 'Not Just Another Woman'. I later found out that he passed away later that same day – April 1, 2006.
*
Click on the cover below to access the full book.
*