Veronica Vera was at the heart of the New York sex world in the 1970s and 80s; she appeared in porn films, made cable sex shows for New York television, modeled for the photographer Robert Mapplethorpe, championed prostitute's rights, was a regular at clubs like Hellfire, and founded Club 90, a porn star's support group, with Annie Sprinkle, Gloria Leonard, Candida Royalle and Veronica Hart – that still lives on today.
Yet at the same time as being a sexual adventurer, she was also an outsider – observing, documenting, and chronicling her experiences in a series of magazine articles. She was the George Plimpton of the scene, not content with standing on the sidelines but committing fully to every carnal experience, and then writing about it intelligently and honestly. She was the original blogger, the gonzo journalist of the sex scene.
Many of her articles appeared in 'Adam', a men's magazine focused on sex and popular culture. Here's Veronica describing meeting Jared Rutter, the editor of Adam, in 1982:
I had just begun my career in the world of pornography and I regaled him with stories of my adventures thus far. Jared interviewed me for Adam and advertised me on the cover as 'The Sexiest Woman in New York.' I was so pleased with the intelligent yet outrageous tone of his interview that I proposed I be Adam magazine's East Coast correspondent. Thus began 'Veronica Vera's New York'–my license to explore the sex life of the City for a dozen years. The column not only documented the demimonde, it was a chronicle of my life. 
I reported on the people, places and events involved in adult entertainment and erotic art. I usually made myself part of the story, not an outsider. I was the star of a continuing movie in which I wrote all my own lines. Often, and especially at first, I found different photographers to illustrate my articles, or I took the photos myself. But the most fun and the best photos happened when Annie Sprinkle and I worked together. My best friend, Annie, had a great eye that complemented my take on the scene."
Over the years, Jared took a number of candid Polaroids of Veronica, Annie, and others on the New York sex scene – unpublished photos he has allowed us to share below. These photos are complemented by several of Veronica's Adam articles from the time.
You can listen to our podcast interview with Veronica here.
Many thanks to Jared Rutter for letting us share his personal Polaroids and to Veronica Vera for allowing us to share her memories and samples of her articles. You can read more of Veronica's work at veronicaverawrites.com.
———————————————————————————–
Veronica Vera's New York: Annie Sprinkle's SVA Graduation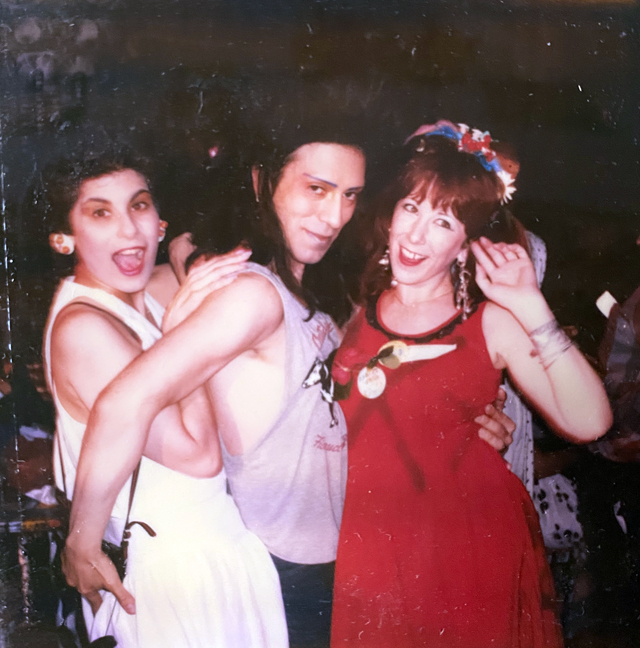 Veronica Vera, drag performer Joey Arias, Annie Sprinkle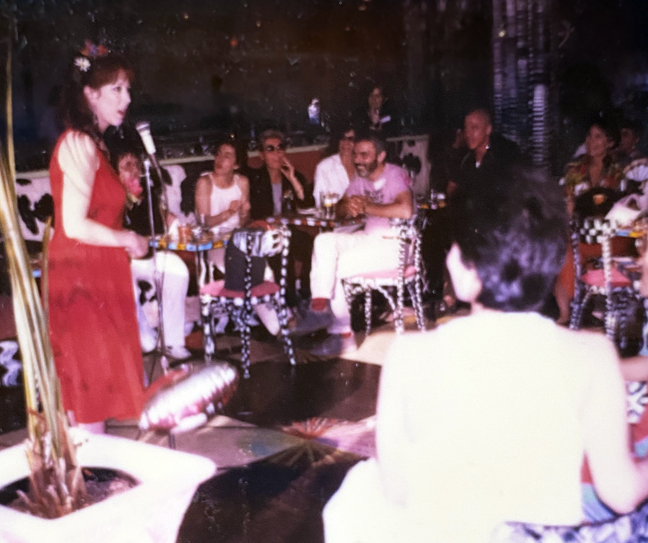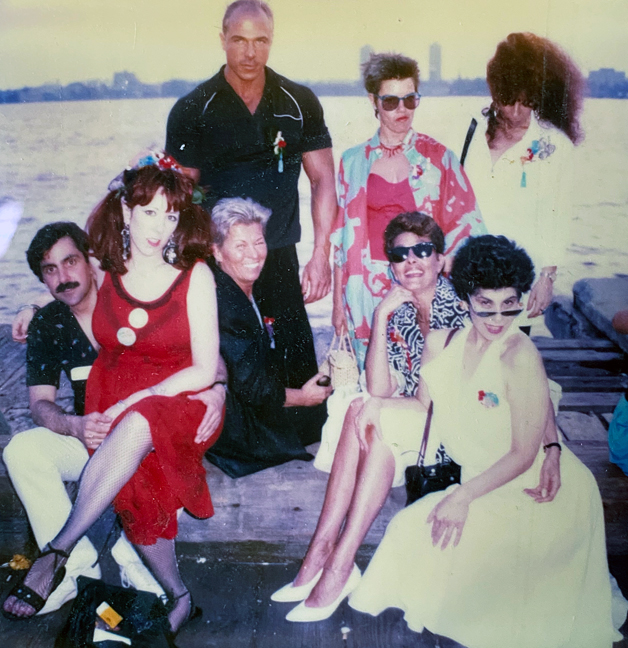 left bottom to right: Denis Florio aka "Dino D'Macho",  Annie Sprinkle, Betty Dodson, Gloria Leonard, Veronica Vera, Candida Royalle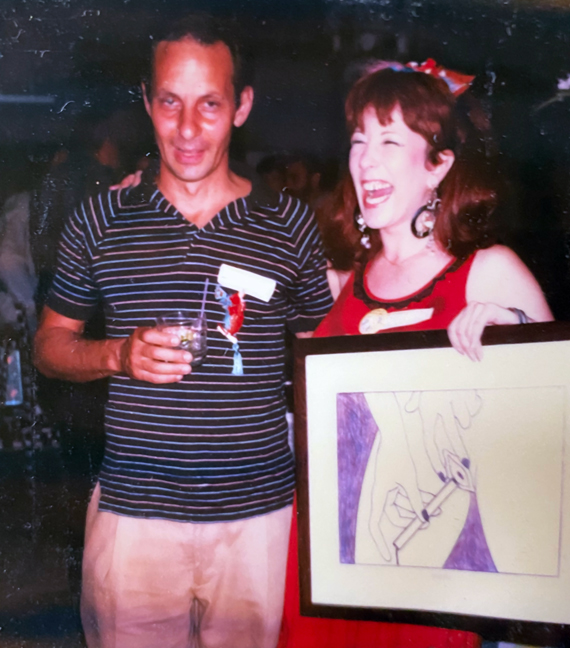 Annie with visual artist Steve Gianakos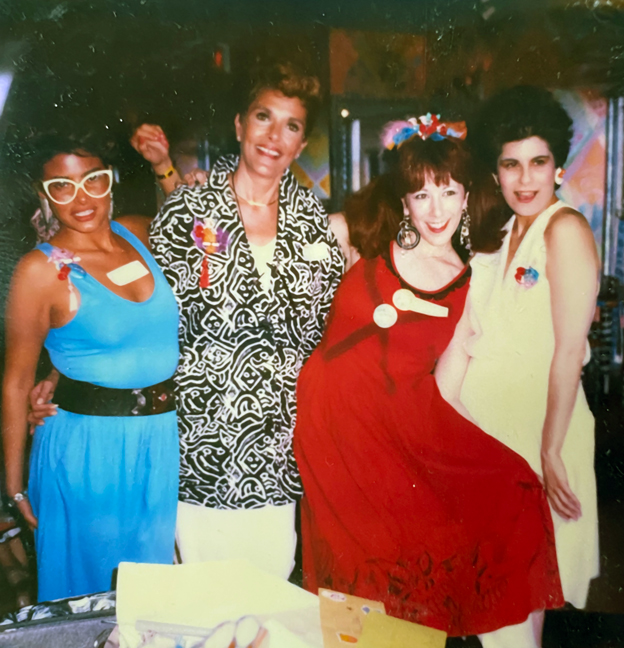 Robin Leonardi, Gloria Leonard, Annie Sprinkle, Veronica Vera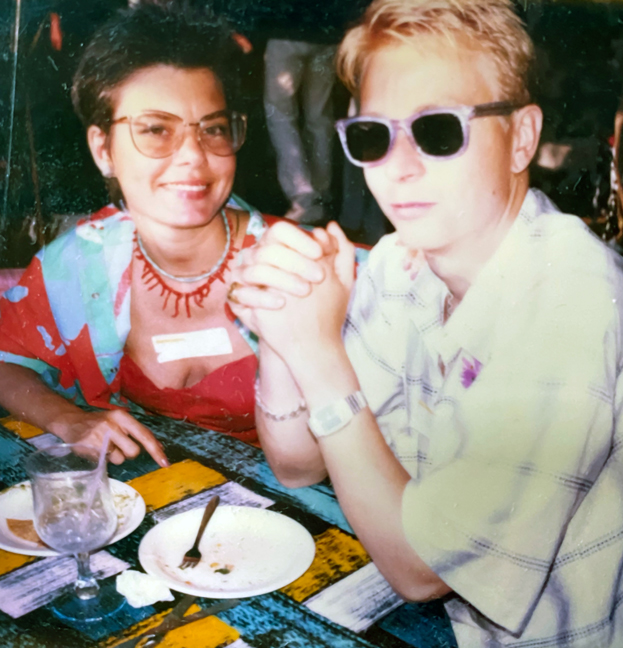 Candida Royalle and then husband Per Sjostedt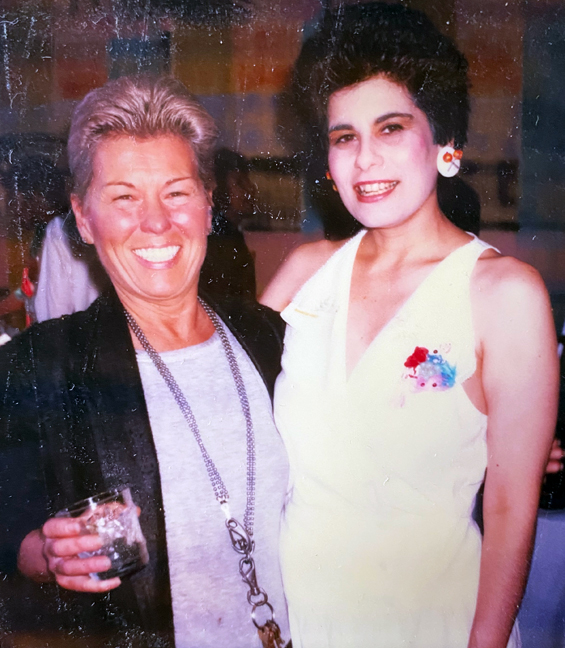 Betty Dodson, Veronica Vera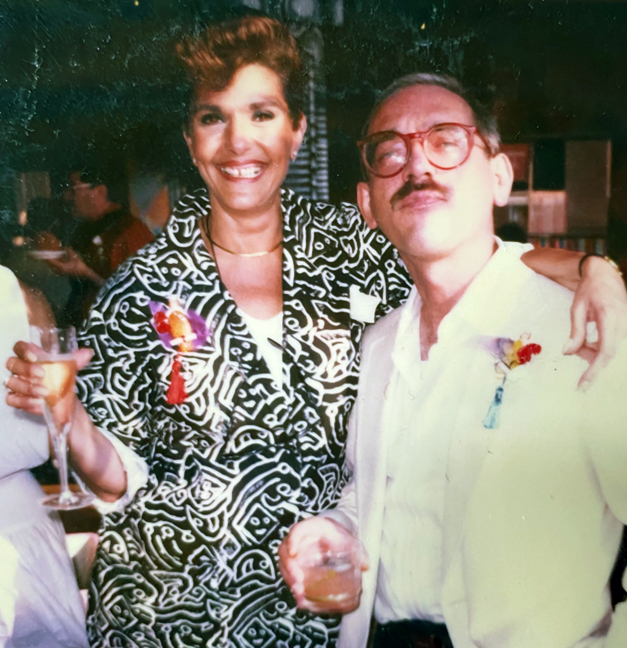 Gloria Leonard with writer Bill Bottiggi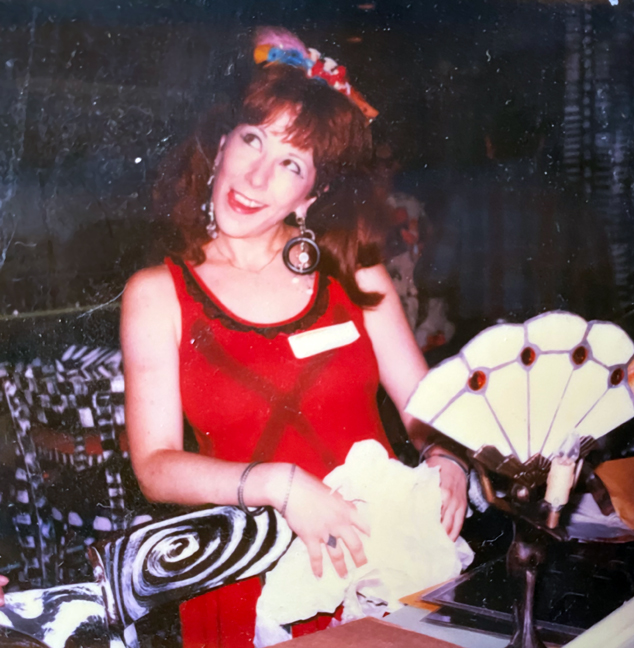 School of Visual Arts graduate Annie Sprinkle
*
Veronica Vera's New York: Adam Magazine Office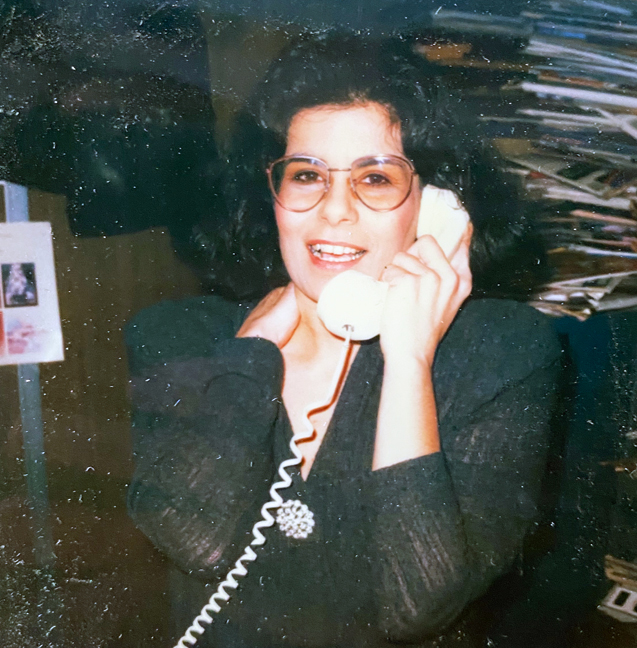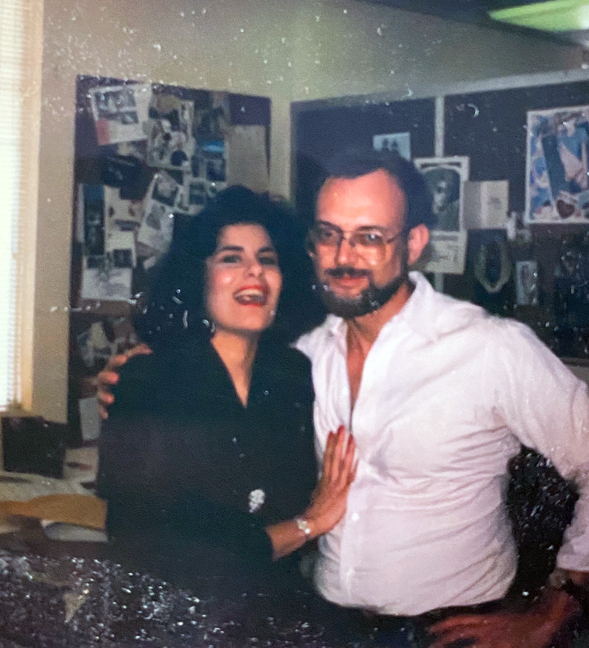 Veronica and Adam magazine editor Jared Rutter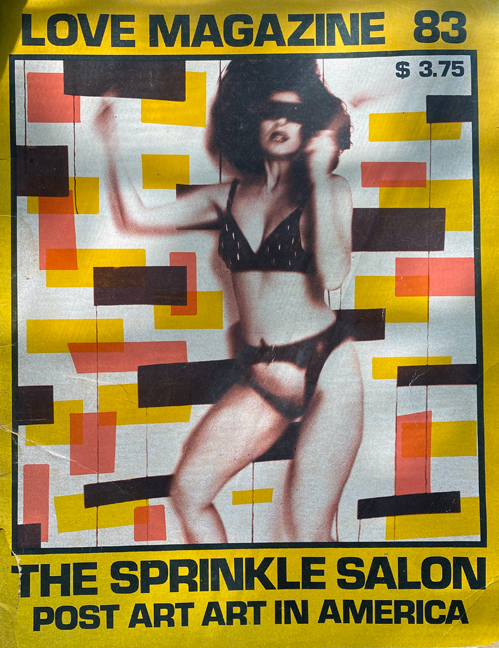 A copy of Love Magazine 83 made by Annie Sprinkle, Veronica Vera, and Willem de Ridder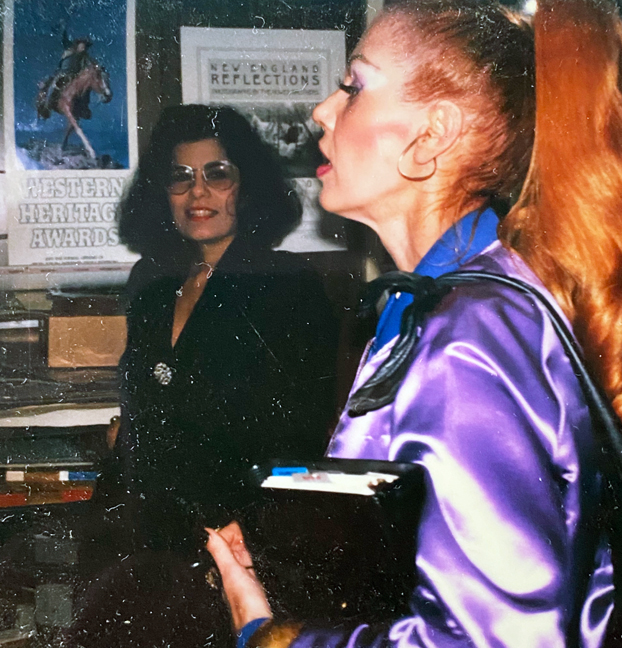 Veronica with Mistress Antoinette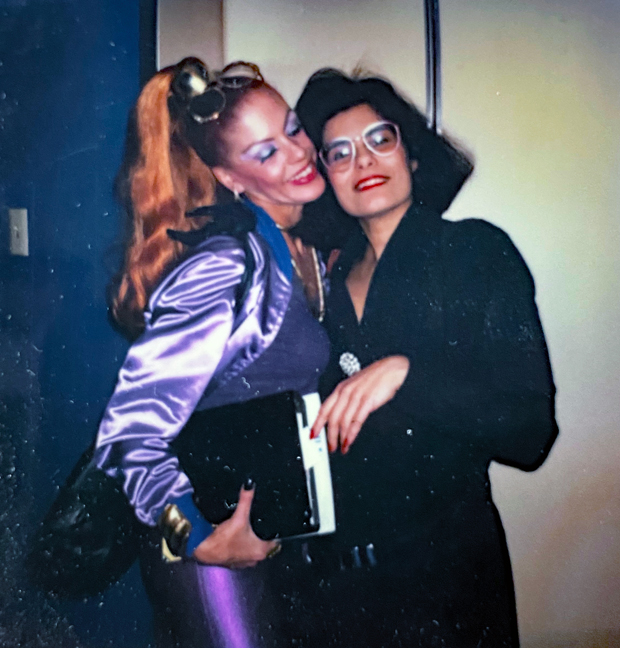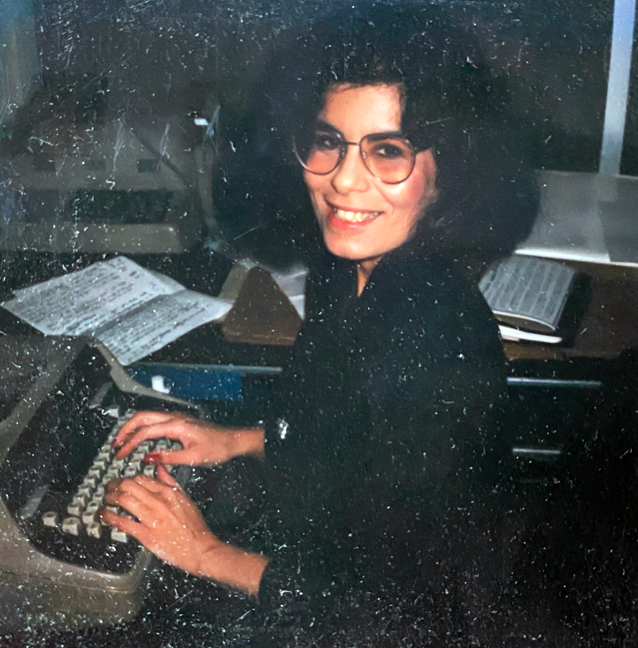 *
Veronica Vera's New York: Adam Columns
Plato's Salutes the King of Swing
Larry Levenson gets a furlough, and Manhattan's erotic establishment jams into his world-famous sex club to welcome him back.
(click on cover to view article)

Spider Webb, Tattoo Me All Over
Veronica hears the voice of the tattoo god – and it leads her straight to the needle of Manhattan's foremost skin artist.
(click on cover to view article)

Screwed at 20!
Veronica finds out that pornographer Al Goldstein gives one hell of a party – especially on his 20th anniversary!
(click on cover to view article)

*
Veronica Vera's New York: Celebrating Literary Achievements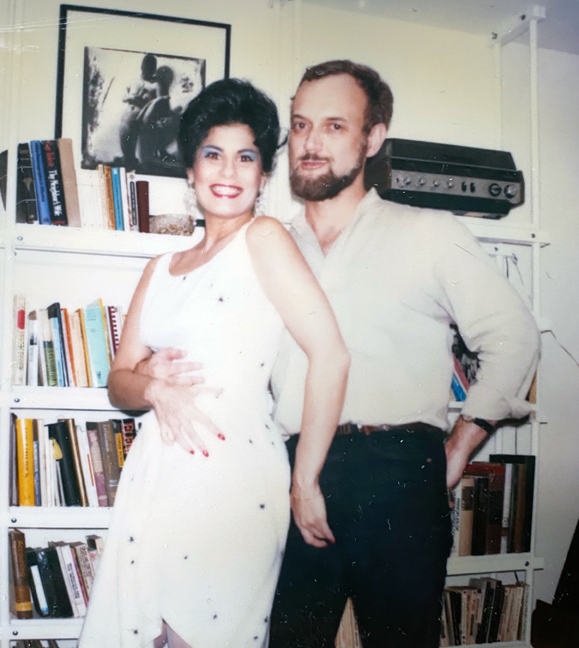 Veronica Vera and Jared Rutter prepare for a night on the town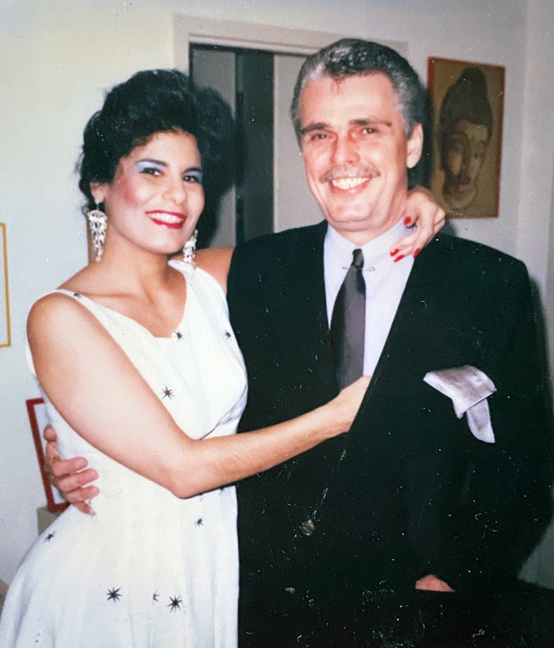 Veronica Vera and then boyfriend Don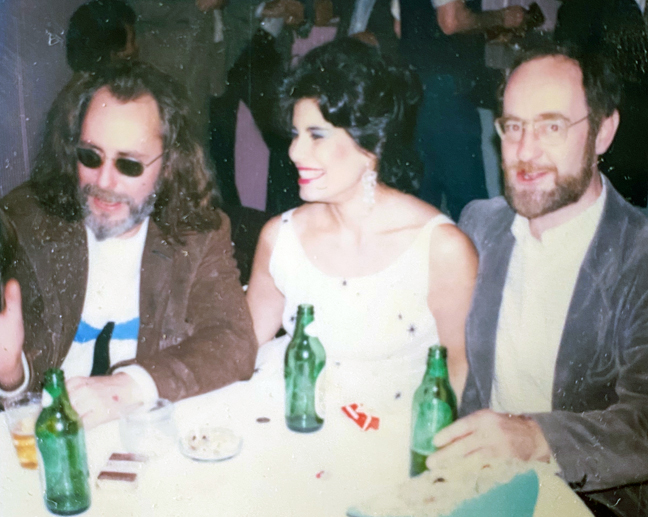 left to right: Spider Webb, Veronica Vera, Charles Gatewood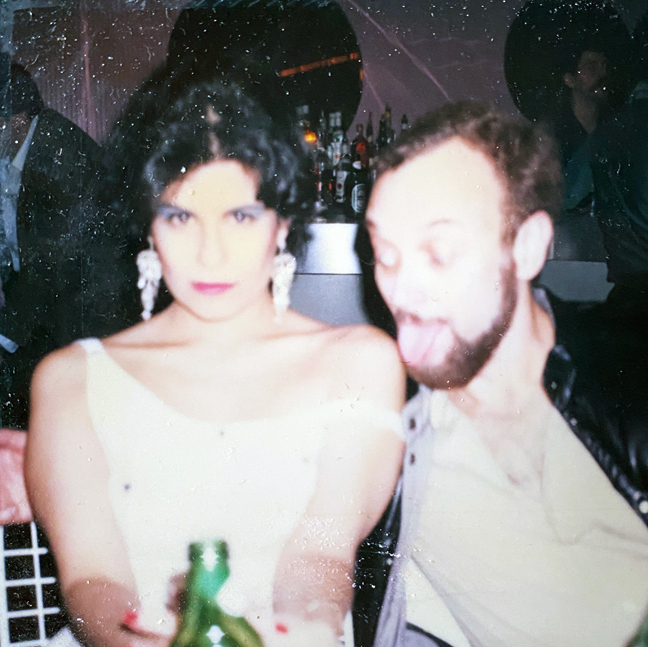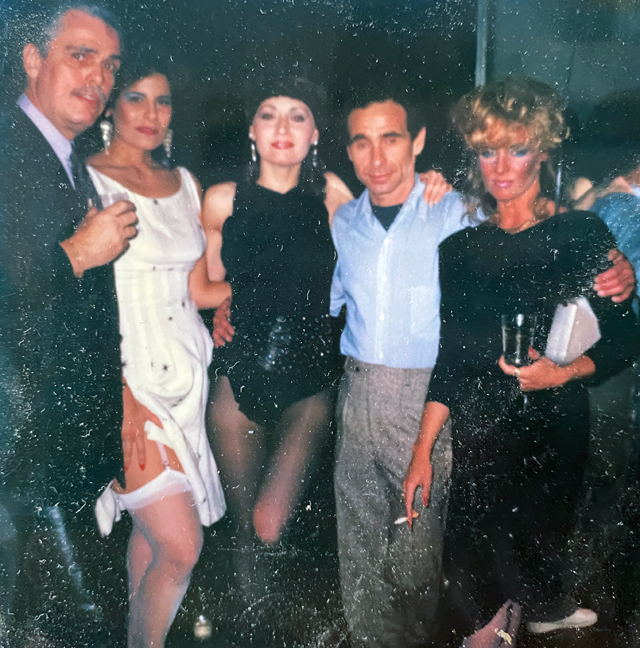 Veronica with boyfriend Don, Samantha Fox, Bobby Astyr, and Rhonda Jo Petty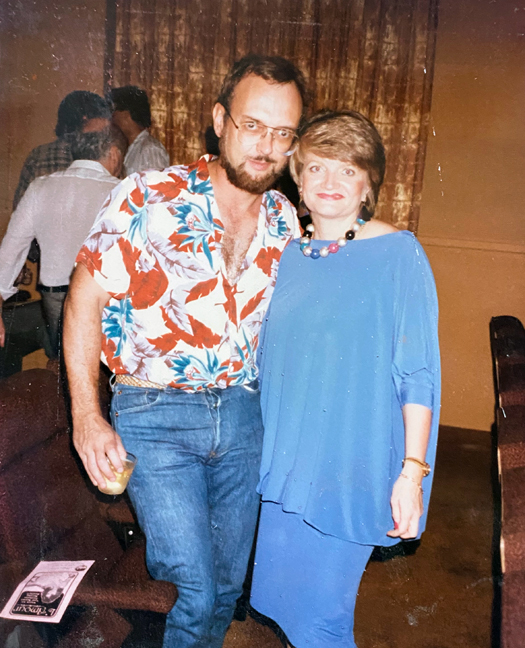 Jared Rutter and adult film producer Marga Aulbach
Annie, Jared, and Veronica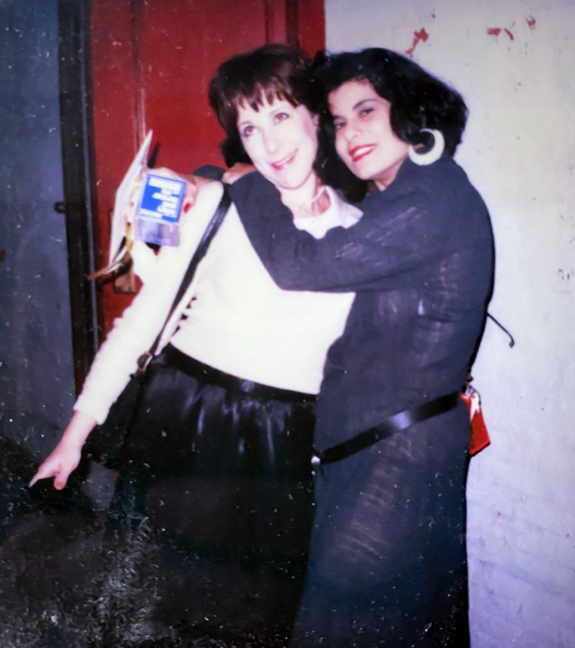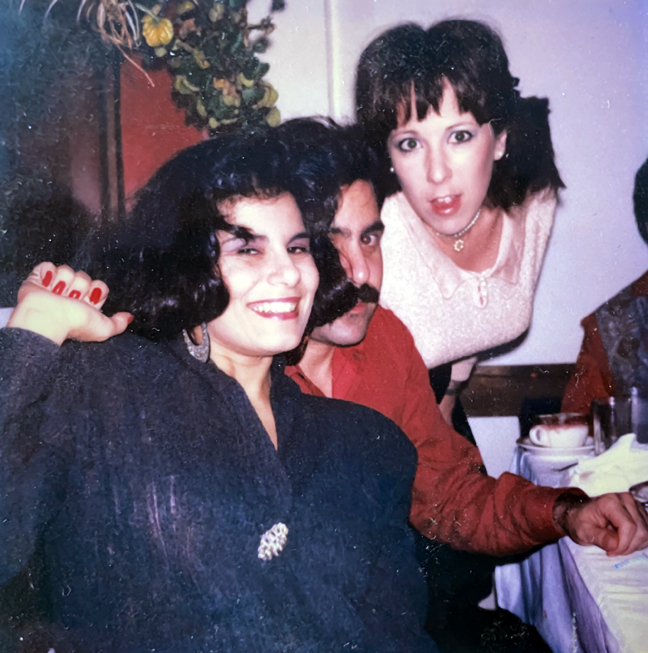 Veronica and Annie with Denis Florio aka "Dino D'Macho"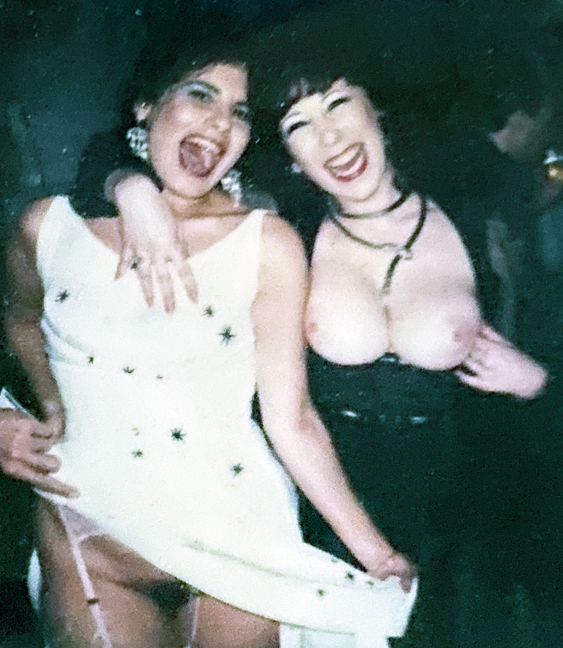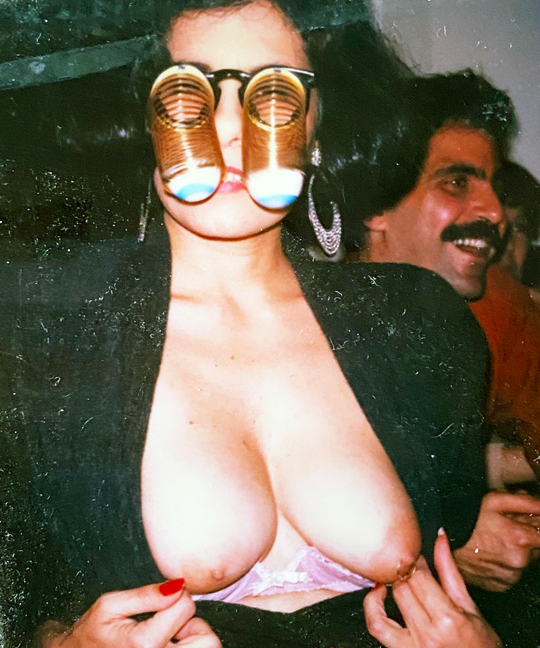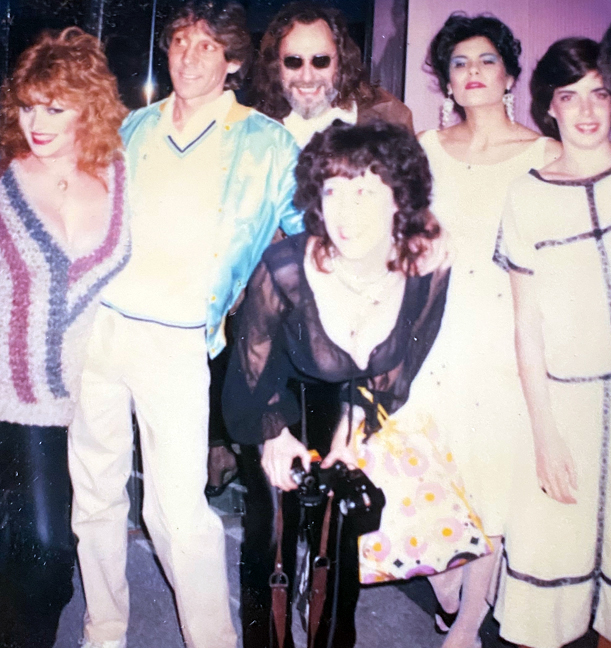 left to right: Lisa de Leeuw, Marc Stevens, Spider Webb, Annie Sprinkle, Veronica Vera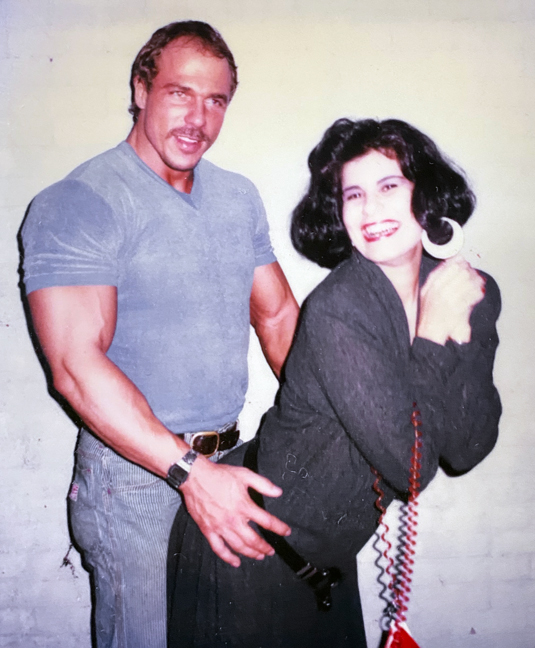 Veronica with Roger aka "Frank Vickers", adult performer and professional bodybuilder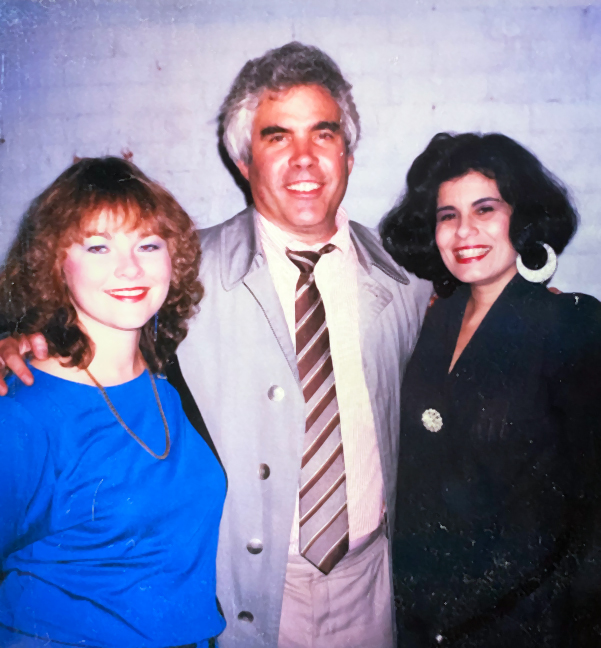 Veronica with Wall Street pals from her pre-adult life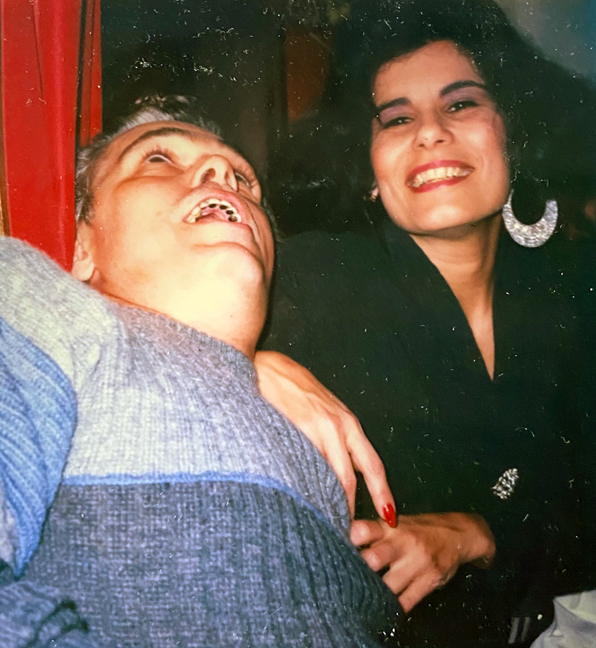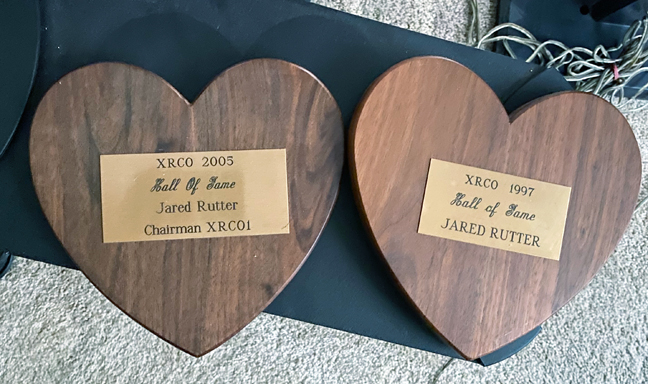 *