Podcast: Play in new window | Download
Subscribe: RSS
On this episode The Rialto Report is joined by Gloria Leonard – the grand dame of the 1970's New York adult film scene.

This episode running time is 60 minutes.
_______________________________________________________________________________________________
Gloria Leonard's career in the adult film industry defies any attempt at a brief introduction.
She started her career in the 1970s as an actress appearing in films by the likes of Radley Metzger and Gerard Damiano – but was soon managing men's magazine High Society, presenting some of the first adult cable access television shows, and helping pioneer hugely commercial ventures like phone sex lines and celebrity skin.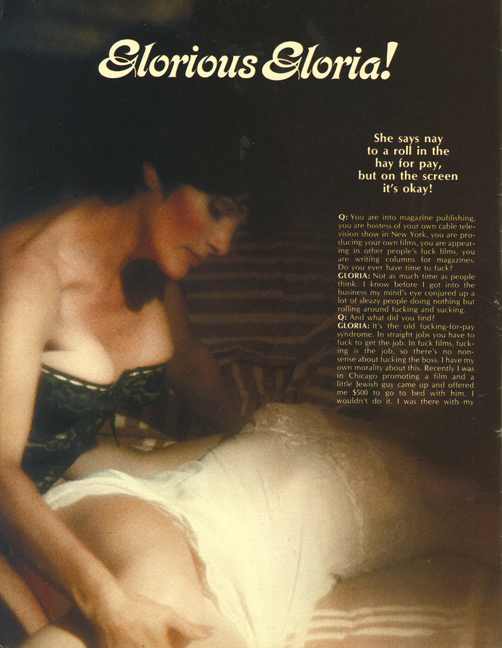 She served on the boards of free speech and adult industry organizations, and travelled the country to appear on every chat show there was to discuss feminism and pornography.
What makes her achievements all the more remarkable is that she was a 35 year old single mother when she entered the industry – whose previous work experience had included doing PR for Johnny Carson and an impotent bull, trading commodities on Wall St, and writing some of the first liner notes for Elektra Records. Even Radley Metzger once commented that he would probably be best remembered for the person who discovered Gloria Leonard.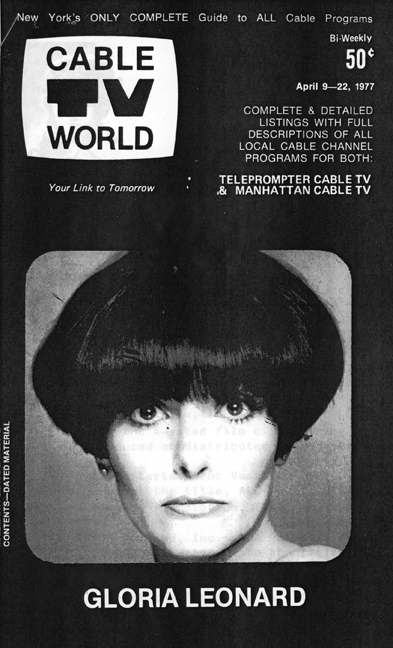 So how did a girl from the Bronx who was a teenager in the 1950s go on to become the grande dame of the adult film industry? How does she remember her experiences? And what is she doing nowadays?
On this episode of the Rialto Report, Gloria Leonard talks of an altogether different age; where adult films tried to emulate Hollywood and the difference between pornography and erotica was just the lighting.
Rare Gloria Leonard photographs from the premiere of 'All About Gloria Leonard':