Gloria Leonard, who became an adult film star in her 30s and then a men's magazine publisher and a prominent spokeswoman for the X-rated industry, died on Monday 3rd February in Waimea, Hawaii. She was 73.
Ashley West remembers Gloria.
_______________________________________________________________________________________________
Extract from a 2007 interview with Gloria Leonard:
Gloria Leonard
"There was a newscaster, a TV journalist in New York. We'd met and we had a couple of dates sans sex and there was some chemistry and we were getting along quite well, so finally the big night arrived. I was at his apartment in Manhattan and he broke out some cocaine and we drank some champagne, and we were groping a bit on the couch in the living room and he said "Let's move this into my bedroom". I said "Fine". I go into the bathroom and while I'm in the bathroom changing and primping, I hear my own voice coming out of the bedroom, and so I march out and sure enough on the TV screen in the master bedroom is a film of mine.
I said "I don't understand, why are you playing this?"
He smiled broadly and replied, "I thought you'd get a big kick out of this".
At that point I realized what was expected of me, and frankly I was ready walk out of there straight away".
Ashley West
"Did you leave?"
Gloria Leonard
"Hell no, I was horny. So I said "If it's a performance you want, it's a performance you'll get". But I made damn sure that was the end of that relationship".
*
Gloria Leonard was a classy, brassy broad. A throwback to the wise-cracking dames of old Hollywood, whose sharp one-liners could cut a man down to size.
She was funny, wise, spoke her mind, took no prisoners, and made no apologies for who she was. And why should she? I was just grateful that I was on her side.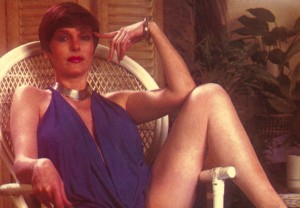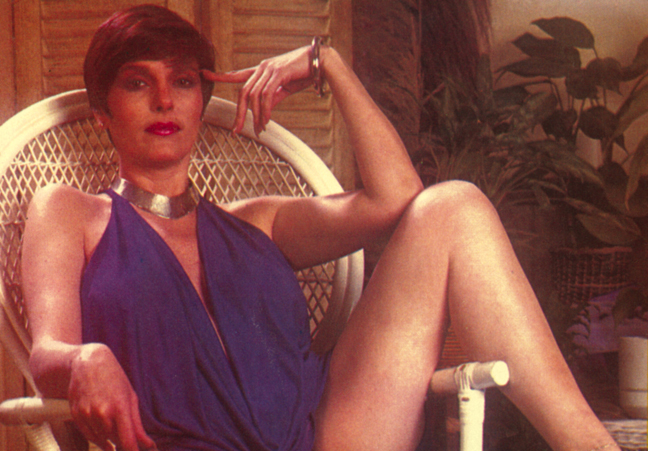 I met Gloria on several occasions and spoke to her regularly, and she never disappointed.
Modern day Times Square? "It offends me deeply. I despise the Vegas meets Disneyland hell-hole that it's become. I miss seeing a hooker or a guy taking a leak in a doorway somewhere. Where's the element of danger and funkiness that generated so much excitement?"
The XXX film industry?  "The only difference between pornography and erotica is lighting".
And Linda Lovelace? "A failed person who never took responsibility for her own actions, but rather blamed every ill thing that had happened in her life on the fact that she'd once briefly been in this industry".
No wonder she was a favorite of the talk shows appearing frequently on every one from Oprah, Geraldo, Maury, Sally Jesse, and Morton Downey Jr. robustly defending the adult film business to the hilt. The industry was lucky to have her and will not see her like again.
*
Gloria Leonard was born Gale Klinetsky in the Bronx on August 28, 1940. She was the youngest of four children, but her closest sibling in age had already married and left home by the time she was five years old, so Gloria was left to her own devices, growing up quickly, independent and headstrong.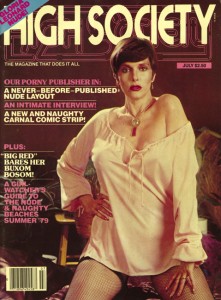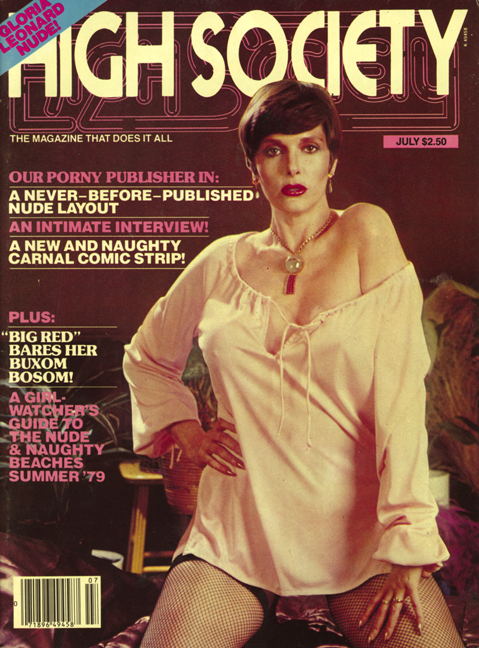 Her first realization in life was that she didn't belong in the Bronx. She would steal away at night to the jazz clubs of Manhattan whilst still underage – seeing many of the jazz greats in their 1950s prime. (On special occasions later in her life, such as at the announcement of her job with High Society magazine in 1976, Gloria wore a gardenia in her hair. It was a tribute to her heroine, Billie Holliday). She saw Lenny Bruce for the first time when she was fifteen and he left a lasting impression too. His lyrical celebration of free speech and the First Amendment changed her life forever.
She married early, too early she often said, and divorced soon after though she continued to carry the name Leonardi, her Italian ex-husband's name. They had a daughter in 1963 and so Gloria became a single mother trying her hand at a variety of jobs.
She worked as a waitress at the old Astor Hotel. She worked as a copywriter for the fledgling Elektra Records. She worked on Wall Street for three years as a registered representative of the now defunct brokerage firm Schweickart and Company. She worked for various PR firms, including being part of the team that represented Johnny Carson.
Gloria loved the theater too and occasionally did summer stock, even auditioning for The Godfather in 1971; she heard the producers were only going to be auditioning Italian people so she claimed her Leonardi name qualified her despite her Jewish roots. She was unsuccessful that day but undeterred, she moved with her daughter to the Caribbean where she worked for a film production company. Returning to New York in 1975, she was cast in Radley Metzger's lavish film The Opening of Misty Beethoven, naively assuming that it was indicative of all XXX productions at the time.
First though there was the small matter of talking the idea over with her then 13 year old daughter. She explained how that conversation unfolded: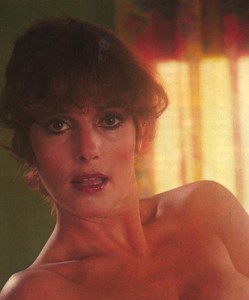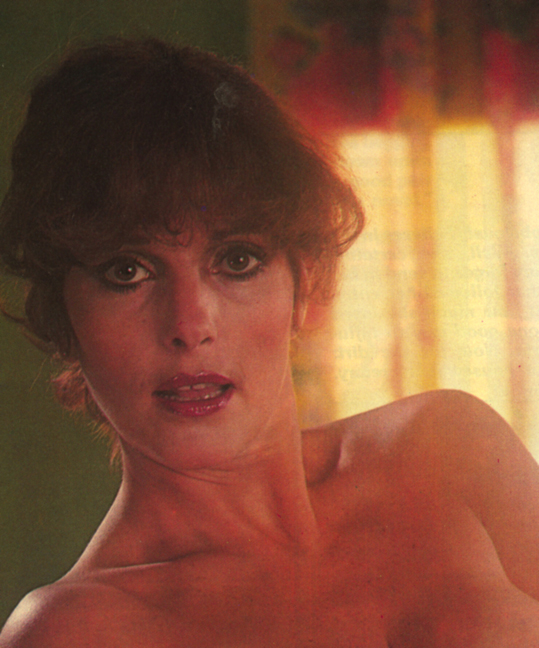 "We sat down and talked about it before I ever actually performed for the first time. I explained to her that in the same way that there are films with comedy, and films with action, and films with crime, there are films with sex and I have been asked to appear in one of those.
My daughter's answer was "Well Mom, you do whatever it is you need to do or want to do as long as it's safe. However you must remember that you have to give me the same latitude when I grow up". I found that kind of difficult to argue with".
Soon Gloria was getting calls from other adult film producers and directors.
"I was somewhat taken aback as I was easily ten years older than almost every other woman. I was 35 when I got into this business and the prospect of becoming a so-called sex symbol at this stage was, you know, kind of a joke – especially as I was raising a child at the time".
The quality of films she appeared in was variable ("some I turned down, some I didn't. There were some that I appeared that I'm very, very proud of which I thought were spectacular, and there were others that I wish I could crawl under this couch about"), but Gloria soon had another occupation.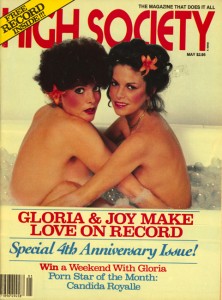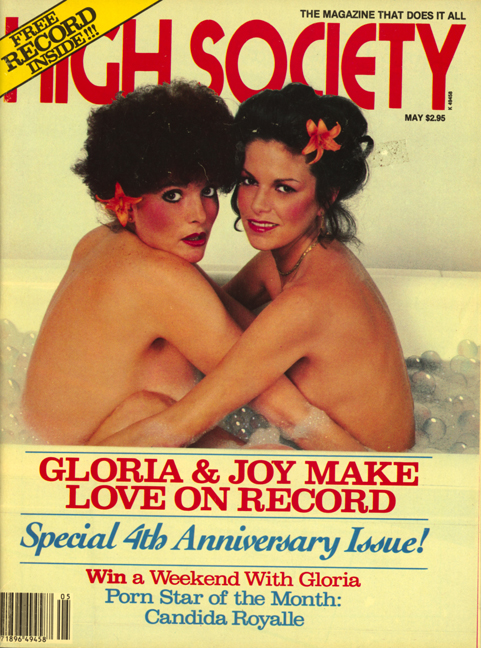 Carl Ruderman, had tired of Sue Richards, the titular 'publisher' for High Society magazine that he launched in May 1976, and he turned to Gloria to take over. Rather than be just a sexy figurehead however, Gloria took over parts of the day-to-day operations, supervising layouts, shoots, writing copy, visiting many of the wholesalers.
Even more significant was her role in introducing profitable innovations such as the magazine's Living Centerfold Telephone Service, one of the first phone-sex lines, in 1983. A recording of Gloria's voice on an answering machine previewing the magazine's next issue proved so popular, that other messages were set up and soon half a million callers were paying to listen to them.
Another new idea was the publication of nude pictures of celebrities like Goldie Hawn, Suzanne Somers and Barbra Streisand. Legal action was always threatened but invariably unsuccessful. A new industry of celebrity skin was born.
The interview circuit beckoned and Gloria quickly proved adept at turning the tables on the feminists who had been primed to assault her on prime time television. "Isn't the very essence of feminism being allowed to do with my body whatever I choose to do with it? Why should my choice be considered any less or more valid than your choice?" she contended.
Often she was accompanied by her closest friends from Club 90 – the porn star support group that meant so much to her – whose members consisted of Annie Sprinkle, Veronica Vera, Candida Royalle, and Veronica Hart. The last time I saw Gloria was in New York in 2012 when Club 90 was reunited and celebrated at the New York Museum of Sex. It was a moving occasion for everyone.
Whilst her adult film career wound down in the late 1980s, Gloria's profile did not. She served as administrative director of the now-defunct Adult Film Association, the pornographic film industry trade association, from 1989-1992, and in 1998 she was elected president of the Free Speech Coalition. "Many of us are motivated by passion and principle rather than just profits" was her philosophy.
*
When The Rialto Report started in early 2013, Gloria was one of the first people we wanted to interview. She was living in Hawaii at the time and welcomed the chance to remember the old days. There was one caveat however; a self-declared computer Luddite, she insisted that I interview her on her cell phone. Her face continually brushed against the keypad and inserted electronic beeps into the interview which created havoc with the editing process.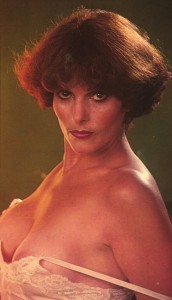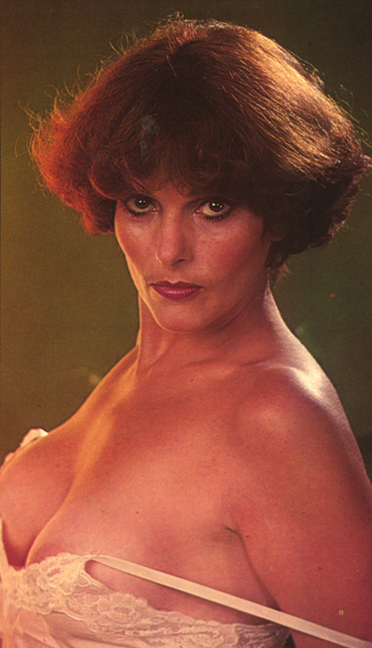 We spoke for hours and she was happy and upbeat throughout, her only complaint being the difficult financial straits in which she found herself.
A few weeks later I spoke to her again, and this time she was pleased to report that she'd just contacted Al Goldstein, alternately her ally, foe, supporter and friend, with whom she'd had no contact for many years. She was pleased to be reconciled with him after a long period of silence.
She also talked about adult film maker Bobby Hollander, the love of her life, who had died eleven years previously and whom she still missed. He was a 'bad boy' and a 'scoundrel' she admitted, but she still felt cheated by not having him in her life.
Overall she still found great amusement in her film career as a sex symbol.
Obituaries and the sex industry often don't make for happy bedfellows. Too often they are reductive, simplistic affairs, pandering to the same stereotypes that the subject sought so hard to avoid in life.
With Gloria Leonard, this must not happen. The adult film industry, and the lives of those she knew, were changed significantly for the better by her presence. We mourn the loss of our friend.