Following the recent Veronica Vera interview with The Rialto Report's April Hall in which she discussed her life in the New York sex scene in the 1980s, we've received much email about Veronica and the people she mentioned.
One person in particular who received much attention was Mistress Antoinette, for whom Veronica modeled and appeared in her first video. We're pleased to highlight Mistress Antoinette and a worthwhile cause.
_______________________________________________________________________________________________
Mistress Antoinette's story:
Jeanette Zinkan aka "Mistress Antoinette" was a fashion designer, publisher, film maker, event producer and writer.
She was the founder of Versatile Fashions making corsets and pvc garments, producer of the 'Dressed to Thrill Ball' that featured burlesque artists like Dita Von Teese, and writer of the memoir "Tied Up With Love". With her beloved husband Dr. Dick Zinkan aka "Master Zorro" she also created "Reflections" the magazine of the exotic lifestyle, as well as a line of fetish and B&D videos.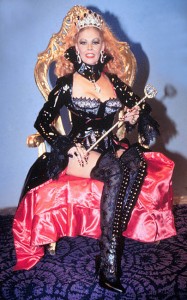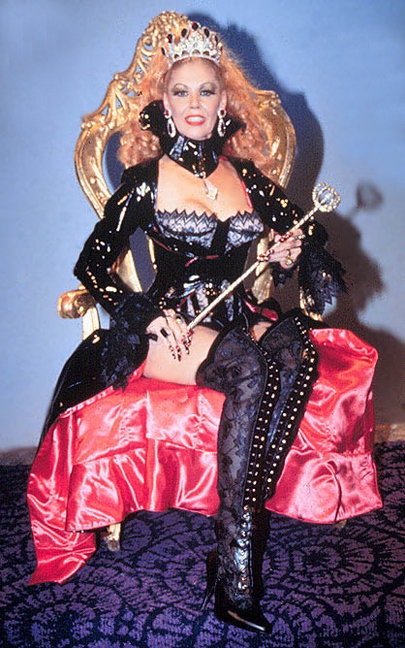 Her company became famous for its line of authentic wasp waist corsets which crossed over into the mainstream and were the first of that kind sold by Victoria's Secret, whilst their bullet bras and costumes influenced, and were worn by, celebrities and rockstars such as Madonna.
In short Mistress Antoinette is the person most responsible for bringing fetish dressing out of dark closets and into the light, sparking the public's imagination.
In The Rialto Report interview with Veronica Vera, Veronica describes the life-changing relationship she enjoyed with the couple. "I referred to their company as a kinky conglomerate" says Veronica, "but Dick liked to call it "a mom and pop operation."
When Dick became ill, Mistress Antoinette nursed him until his passing in 2006, and those years of medical expenses depleted their finances. Now in her 70s, Ms. Zinkan lived with her daughter Tiffany and family until recently in Mormon country near Salt Lake City, Utah.  "My daughter and her family are not Mormons",  said Ms. Zinkan, "but almost everyone else in the town is, so I've kept a low profile."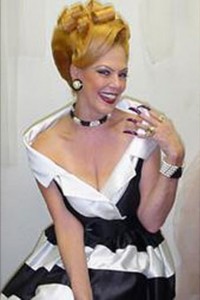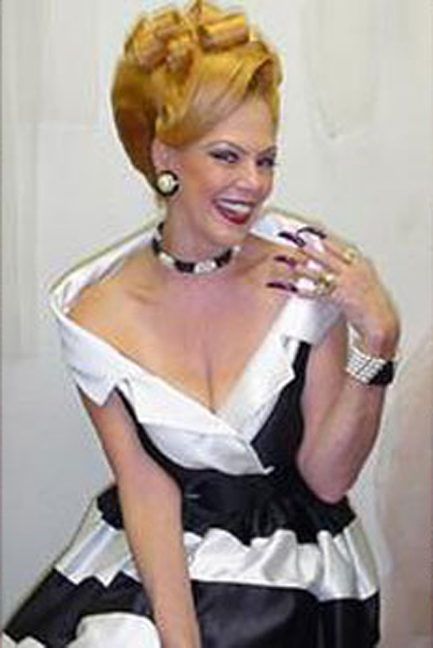 Recently Ms. Zinkan began to exhibit signs of Alzheimer's that necessitated she move to an assisted living residence. The good news, direct from the team of skilled doctors on her case, is that the deteriorating effects of Alzheimer's can be slowed down with medications and treatment. However, the treatment plan that gives her the best chance of slowing down the Alzheimer's is expensive.
Ever the caring person, Veronica Vera is now behind an online fundraiser which is happening now at Mistress Antoinette Needs Your Help!
The campaign is in its early days but has already changed the dynamic between Ms. Zinkan and her daughter, Tiffany.  Until now, Tiffany had only negative feelings about her mother's career, seeing it as a hindrance to her own desire for a more traditional life. "I felt Versatile had sucked my parents dry, and after my dad died and my mom was so alone and left to her own devices, I thought her career was a fantasy and a sham.  Now, I am thankful."
As contributions and heartfelt letters of gratitude arrive, Tiffany has begun to appreciate Mistress Antoinette and to see the benefits of life in the public eye, even if that life was in a catsuit and 8 inch heels.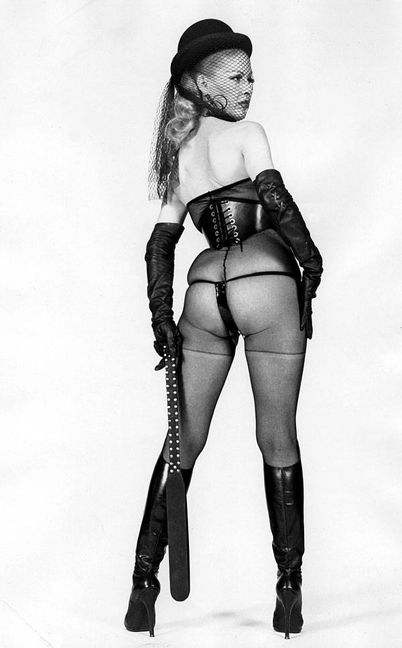 Here are the thoughts of some of Mistress Antoinette's illustrious fans:
Dita Von Teese, burlesque superstar: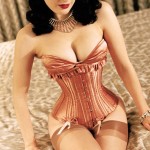 "Mistress Antoinette and Versatile Fashions created my very first corsets and introduced me to the beauty of fetishism. She was among the first to inspire and encourage my career of creating retro-fetishistic pin-ups, and her events were some of my first burlesque performance stages, in the early 90s. It is a pleasure for me to help give back to her for helping pave the way with her daring style for those of us that love retro-fetishistic glamour."
Annie Sprinkle, artist, sexologist, ecosexual, author, lecturer, educator and thespian: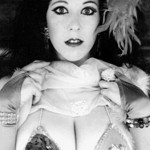 "Jeanette had begun to doubt her choices in life. She'd thought that because she was broke, her work had been of no use. The truth is, she brought many, many people lots of joy, sexy fun and liberation. The money will be a big help, but what is even more valuable is the rise in her own self esteem and human worth as Jeanette hears from fans and friends."
Polly Superstar, 'Kinky Salon' founder: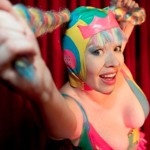 "I only hope that when I grow old as disgracefully as Ms. Antoinette has, there will be people who appreciate what I did with my life as much as I appreciate her."
Dr. Carol Queen, founding director, Center for Sex and Culture: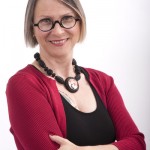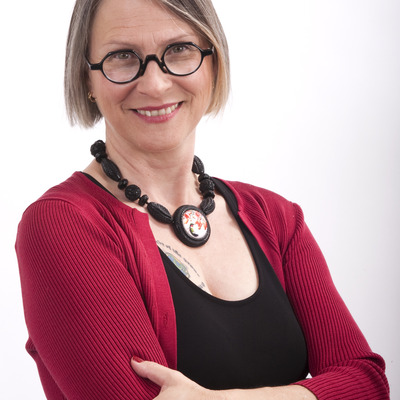 "There's not necessarily a retirement plan for culture-changing community leaders who have helped make our world more sexually diverse and positive. When someone like Mistress Antoinette needs help, it's only the community she helped create and people who enjoy the world she influenced who will step up to make a difference."
Veronica Vera, founder of the cross dressing school Miss Vera's Finishing School For Boys Who Want to be Girls: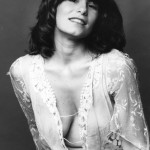 "In her professional life Ms. Antoinette signed all her letters with the words, "I care". Now she is learning that others do."
Also supporting the fundraiser are Urban Tantra's Barbara Carrellas, the author of the Ethical Slut Janet Hardy,  sex educator bondage artist Midori, former porn actress Veronica Hart, performance artist Sheree Rose, sex worker activist Scarlot Harlot,  and many others.