Podcast: Play in new window | Download
Subscribe: RSS
Veronica Vera joins The Rialto Report to talk with April Hall about her life in the New York sex scene in the 1980s, with tales of adult films, parties, wild clubs, testifying before the Meese Commission, lost weekends, writing, Gerard Damiano, the making of 'Consenting Adults', Marc Stevens, Sharon Mitchell, Candida Royalle, Al Goldstein, cable TV shows, Marco Vassi, Robert Mapplethorpe, Al Goldstein and… Joy Behar and Conan O'Brian?
With special guest appearance from Annie Sprinkle.
This episode running time is 116 minutes.
_______________________________________________________________________________________________
Veronica Vera was at the heart of the New York sex world in the 1970s and 80s; she appeared in porn films, made cable sex shows for New York television, modeled for the photographer Robert Mapplethorpe,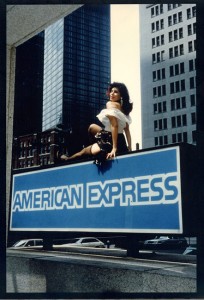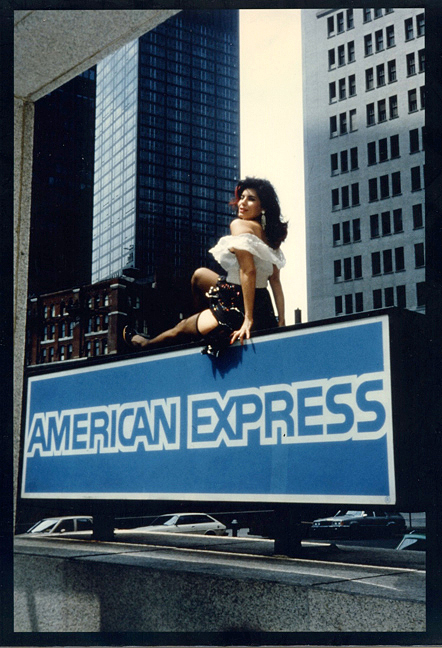 championed prostitute's rights, was a regular at clubs like Hellfire, and founded Club 90, a porn star's support group, with Annie Sprinkle, Gloria Leonard, Candida Royalle and Veronica Hart – that still lives on today.
Not bad for a good, Catholic girl from New Jersey who worked for many years on Wall St.
Yet at the same time as being a sexual adventurer, she was also an outsider – observing, documenting and chronicling her experiences in a series of magazine articles. She was the George Plimpton of the scene, not content with standing on the sidelines but committing fully to every carnal experience, and then writing about it intelligently and honestly. She was the original blogger, the gonzo journalist of the sex scene.
She seemed to know everyone, try everything, and be everywhere. No wonder that when President Reagan ordered a comprehensive investigation into pornography in the mid 1980s, Veronica was the one who headed to Washington to testify before the Meese Commission.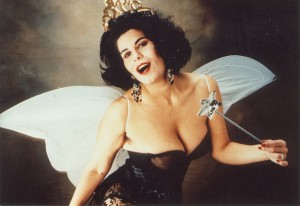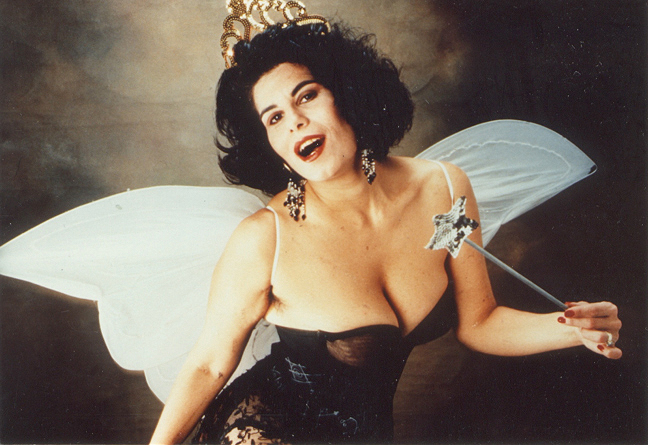 And then she founded world's first cross dressing academy, Miss Vera's Finishing School For Boys Who Want to be Girls, writing two books on the subject and appearing on countless television shows.
Veronica Vera is living an interesting life. And this is her story.
Visit Miss Vera's Finishing School for Boys Who Want To Be Girls here.
Buy Miss Vera's books here.
Buy Consenting Adults, directed by Gerard Damiano starring Veronica Vera and Annie Sprinkle here.
Visit Annie Sprinkle's website here.
Veronica Vera photos: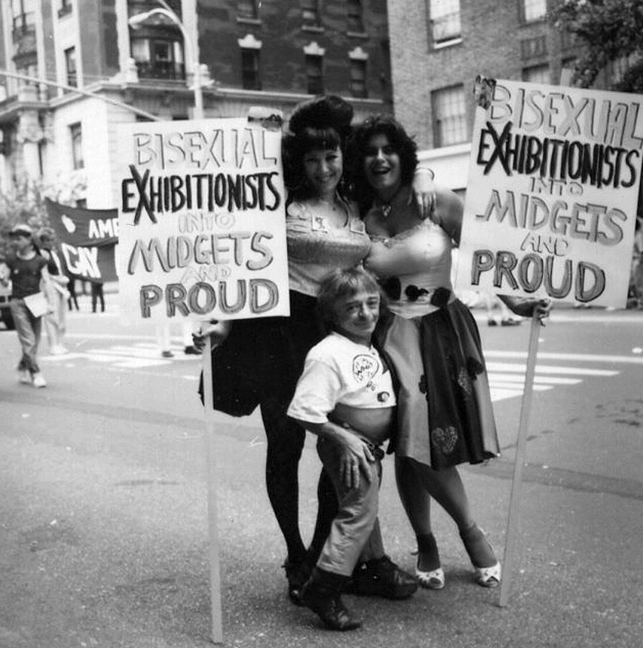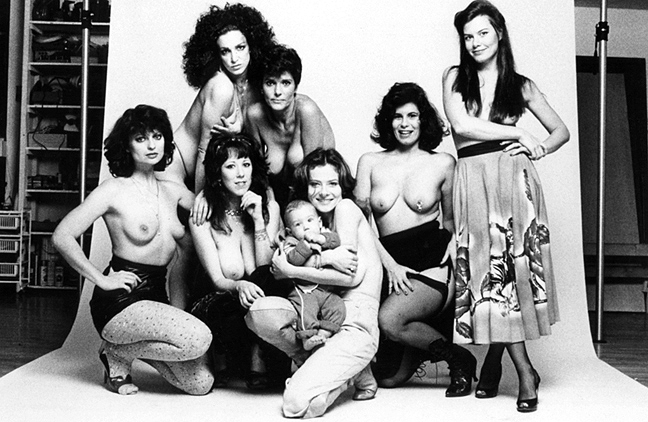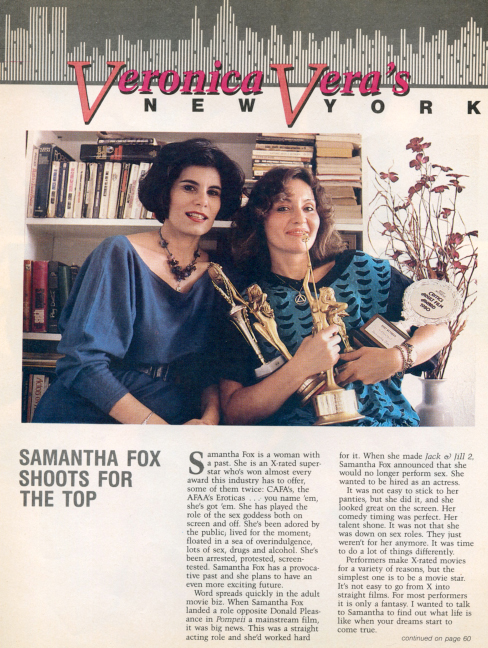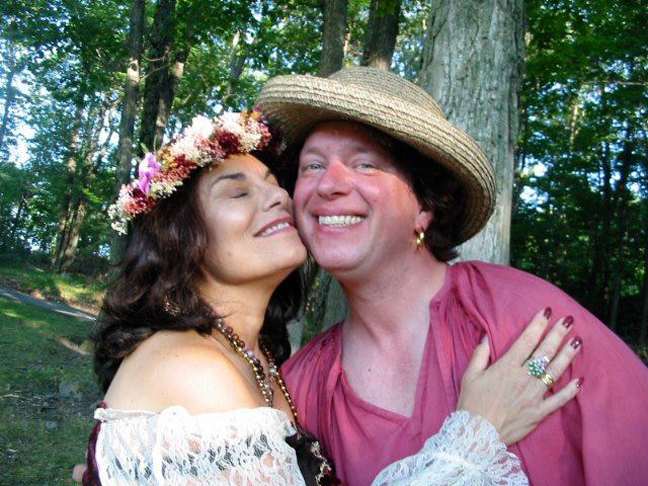 Veronica and Stu