The journalist Tony Crawley, who The Rialto Report interviewed recently, spoke with 1970s adult film actress, Kim Pope, at the height of her film career, and the resulting interview was published in Game magazine in 1976. It wasn't a typical porn-star interview, with Tony and Kim challenging each other on multiple occasions in a combative manner. (You can read our interview with Tony here, and several his other interviews are also featured on our website.)
Decades later, The Rialto Report met with Kim, and got her reaction to the Game magazine interview. We also spoke to her extensively about her life since then. She had just returned to the stage – directing, writing, and starring in a musical comedy in an off-off-Broadway production, but was happy to talk about the her time as an adult film star of the golden age.
Today we re-publish Tony's original 1976 article, together with extracts from our recent interview.
___________________________________________________________________________________
Kim Pope: Game magazine – October 1976
Kim Pope –  New York's best known 'unknown' porno star on screen-fucking, debut-directing, sex, life, liberty and the pursuit of happiness.
'Kim is a pro. A professional actress. She knows how to walk a set, how to behave. She knows that a film is being made, that a lotta money is being invested. She has a reluctance towards doing hardcore films. But she sure knows how to act – that's obvious.'
*
Come out, come out, wherever you are… I'm in a London hotel bar searching for my quarry. No sign. Make for the house phone, call her room. No reply. Back to the bar. Several assorted people on the stools, more in groups across the long, wide room, attacking glasses and peanuts on tables from comfy chairs in all the normal bar-room buzz. It's the Charles Dickens Hotel, though the decor is hardly Phizian. So where is she? I'm on time. Just. So, I'm to gather, is she. Someplace. In fact, I pass her at her place three, four times or more…
Well. I was looking out, for, you know, Kim Pope. Porno Turn-On of Big Apple country…! Main memories I have of Kim come from Memories Within Miss Aggie… Or her all-embracing Mrs. Bob Crachit in Passions of Carol, further still from the pens of Dickens and Phiz. Or, then again, as the cutely charitable Faith in Heavy Load, succulent Sharon from The Love Object, an insatiable kiss-kiss-bang-bang wife in Night After Night.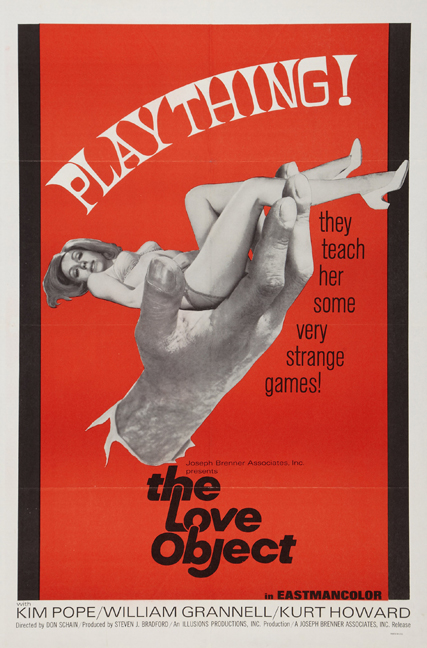 Kim Pope on the one-sheet for 'The Love Object'
And absolutely unforgettable, among other roles in the flick, as the white-mini-uniformed animal hospital nurse in The Whistle Blowers.
That's the trouble. When you come right down to it, there is no one single image of Kim Pope. This eternal Little Miss Innocent of New York's porno in-group is far too nifty an actress for that. She rings the changes in all her roles, her make-up, her hair. She's never flaunted her celebrity in the media, never written her sexed-up life story.
So… how in the hell do you locate a low profile in a crowded bar?
Simple. Wait for her to spot mine.
'Over here,' she yells, eventually bored stiff with my continual preambulation hither, thither and yon around her table area. And well, there you go. The naughty little blonde next door from Atlanta, Georgia, is in professorial horn-rims and short hair, more, well, darkly fair than blonde. The wet dream of a hundred hardcore delights appears more like Mrs. Kathryne Victoria Hudson, which she is, a college lecturer on vacation from Maryland or some equally innocuous area which she aint.
'It happens all the time,' she says with a distinctly tired laugh. 'I should have worn my long, blonde wig. Don't worry… Look, if I change my hair, people I've worked with – not close friends, but people I've worked for – they walk straight by me in New York. Then, of course, all you journalists expect me to be vapid and brainless. A crazed nymphomaniac or something.'
To further shatter her true blue imagery, her husband is with her. Bob Hudson, her long-time business manager and business partner. He gets the drinks in and makes with an underlining comment. 'Al Goldstein did an interview with Kim in Screw – and they could have run it uncut in Vogue. I've never seen such a straight interview.'
I could believe that of Kim – but Goldstein? 'Al showed admirable restraint. For Al. It's terrible, though. I say all the things readers – and I guess your readers – just don't want to hear at all.' Like what? 'Like, well, that I find porn as boring as hell.' She laughs; a delicious laugh; sensual. 'Everybody is very disappointed when they find out I'm no nympho. Apparently nymphomaniacs make good copy.'
The Hudsons' quick flip trip to London, from Sweden, was by way of a honeymoon. Stockholm has been no honeymoon; no holiday either. Kim had gone there – with fellow blue stars, Darby Lloyd Rains and Eric Edwards – to make just one movie, yet another rendition of Defoe's Moll Flanders. For Mac Ahlberg, the erstwhile non-porno director of soft Swedish hit exports like the memorable, I, A Woman. What could be termed I, A Moll is hotter, harder.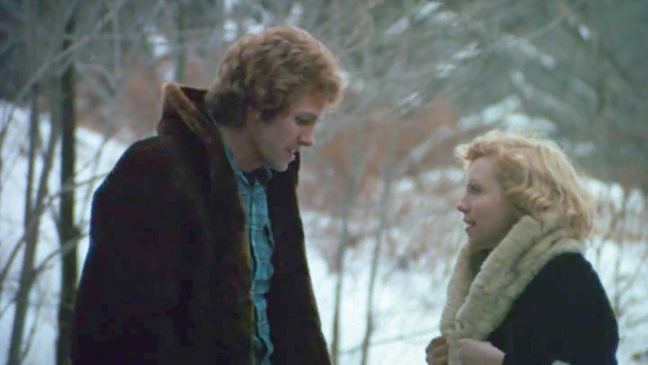 Kim, with Eric Edwards
Like Topsy, the trio's impression on the cool Swedes just growed. And glowed. They turned out two more hard-core projects, 'Country Life' and 'Dream Doctor', both for The Language of Love director, veteran Torgny Wickman… and his paintbrush.
'Oh, you heard about that, did you?' Yeah, we heard. Darby Lloyd Rains, also popping in to see Game en route back home, filled us in on Torgny's kinky routine with brush and paints; 'He insists on painting every clit a little pinker immediately before each take.'
With three hot numbers in the Stockholm can, a fourth was requested by their enthusiastic producers. Ideas were called for and Kim mentioned one of her own scripts – partially in self-defence. 'I was cringing  as to what they'd come up with for me in such a hurry.' She knocked out an outline and Bob Hudson – who had, by this time, been spending a small fortune in long-distance phone calls from good ole Maplewood, New Jersey – flew over with the script from her files… and hey! wasn't it time they got hitched, anyway? If only to trim down phone bills.
That they did in a grand ceremony at the Hedvig Eleanora Lutheran Church in Osierman, Stockholm. Big reception back at the hotel. And by 9am next day, they were into their first production meeting on the movie. 'We had more pre-production on the wedding than we did on the film,' says Bob.
Originally, Kim had not planned to direct her tale, 'Bordello Baby'. They'd called over their Big Apple mate, Chuck Vincent, director of Heavy Load among others, for that chore. All he could spare them was a day to be best man. Kim, therefore, had to lake it from there. Direct her first feature film. Oh, she's directed before. Scenes and spots, here and there. You get your money's worth with Kim in a cast. She has as much technical know-how as Harry Reems.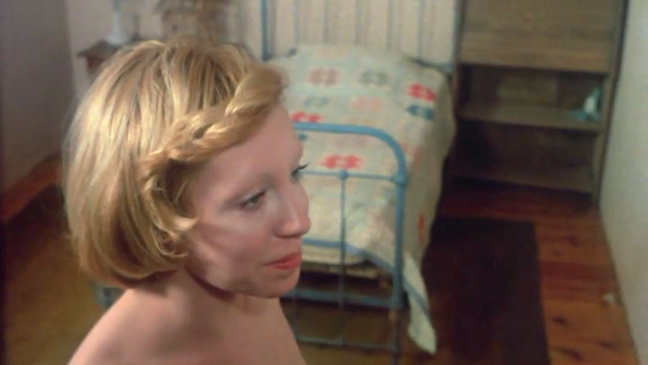 What with the budget and time-scheduling being what it wasn't, to say nothing of an extraordinary blackmail attempt by an entire film crew, Kim naturally had to star in the movie as well. From all reports, she's made a great job of the entire enterprise, despite the heavy burning of midnight oil in the weeks prior to and including the twelve hectic days of shooting.
The cast includes Darbs, of course, though not Eric Edwards who had wrecked his back during a horse-fall in their previous venture; English actor and dancer Peter Loury; some Danish dolls, as thoroughly delightful as only Danish dollies can be; one dwarf; and an hermaphrodite. 'Surgical,' explains Kim, in the interests of medical science. 'Not congenital'.
Something, then, for everyone.
Which is, also, a correct summation of the Pope career. She's played everything in the acting book, so it seems, from Dorothy in The Wizard Of Oz to Miss Aggie for the wizard of porno, Gerard Damiano. She has been forever moving around betwixt summer stock and Canadian stage tours, from musical-comedy to children's theatre. And, of course, blue movies.
Although she is invariably cast in one form or another of the ingenue role, she also seems to have been on the scene for years. In fact, she made her first movie at nineteen, two years before porno-chic burst forth in 1969. Trim, neat, petite, she appears less than twenty-four and there is absolutely nothing about her aura or demeanour to give the impression she fucks and sucks with the best of them up there on the blue screen scene. In close to a hundred movies, the majority of which are porn, she still plays teenagers more often than mothers. She retains this essentially, eternally, youthful persona and posture – to the chagrin, no doubt of her New York rivals.
Kathryne Victoria Pope was born in Atlanta, and lived in Maplewood since she was seven. Her mother was once a ballerina, so it came as no vast surprise to her engineer-father that young Kim was into acting by fifteen, and soon touring the land in High Button Shoes, Oklahoma, Carousel, H.M.S. Pinafore, Pal Joey, Stop The World I Want To Get Off, Look Back In Anger, George M and My Sister Eileen. The surprise came around 1969… when the apparently straight-laced Kim started sucking and humping on-screen.
Well, hadn't she once starred in Come Blow Your Horn…? Camelot, too, come to that! When she began in films — and it was always movies, never stag-loops — full-frontals were out. Everything was topless, pantie-covered and very, very serious. A photographer friend told her of a company having difficulty in casting a nudie-movie. The money was good — $100 a day — and she signed on: 'They sort of set out to make a rather serious little sex film. Films were very serious then. That was the socially redeeming value.
Everybody had to die in the end. Get their comeuppance for doing anything obscene. Unfortunately, a lot of the people involved couldn't get their wires quite straight, so the film didn't turn out to be as artistic as one might have hoped. I suppose it made money.'
The story of her life, to a certain degree, ever since. Kim denigrates most of her porno films as schlock, but is conversant enough with the business side of things to realize that few lose out on their initial investment. Certainly, none of her movies: Mrs. Barrington, Run For The Money, White Slavery, Tuck Me In, Sirens, Every Inch A Lady, Farewell Scarlet. Not even Deep Sleep, for all it's legal busting.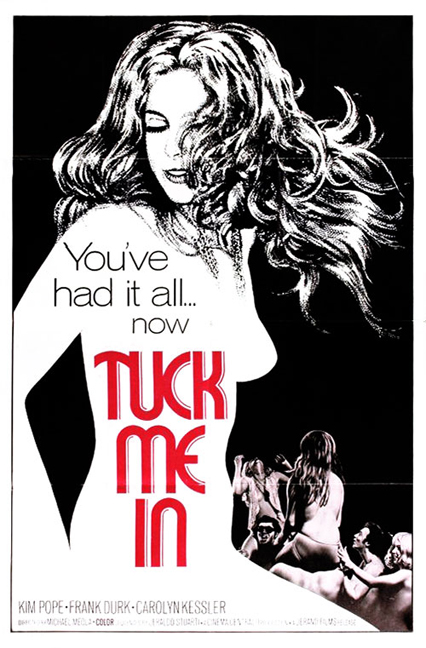 Nor will Kim Pope lose money, she maintains. Kim has her own production company, with Bob, Applecart, Inc., and she intends to do things, porn first, straight features to follow, perhaps – her way. Her aim, if she chooses to remain in porn at all (she often retires for half a year at a time), would appear to mean more directing in future than acting. And why not. She's come a long way along a good route – via Experience and Talent, just around the block to Expertise.
And thereby, probably, to greater happiness, even more so than financial satisfaction. For as Harry Reems, among her other co-stars, has often opined, Kim Pope is not exactly happy, fucking studs and sucking cock 'n' clit for a screen career, "She walks through those parts,' comments Harry, "You can see it on film, practically, that she doesn't really wanna be doing what she's doing. She's almost saying to the audience, "Excuse me for doing this". It almost reads on film. Sexually, I'd have to say that, for example, Georgina Spelvin gets more involved than Kim.'
Not always; but yes, sometimes this lethargy is wholly apparent. Variety's chief porno critic, Frank Seger, noted Kim looking half-sleep during her screwing with Jamie Gillis in The Passions of Carol. No one, though, could complain of either her acting, or indeed of her sexual abandonment in Memories, Heavy Load or The Whistle Blowers.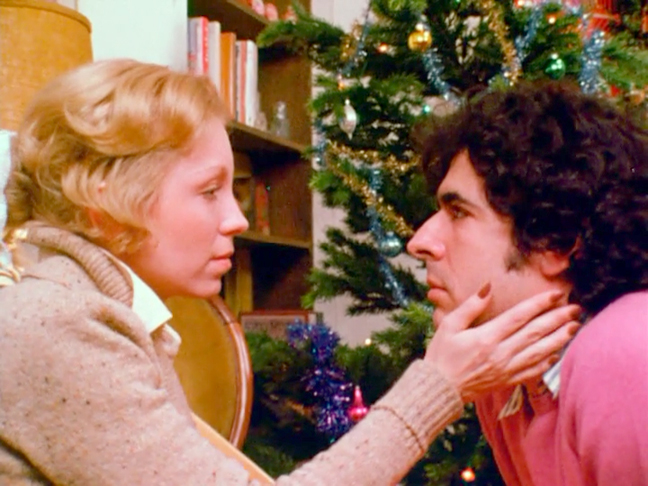 Kim, with Jamie Gillis, in 'Passions of Carol' (1975)
The criterion is much the same for Kim as it has always been for any girl (or fella) in porno with more than a half-way acting talent. She is as good as the often less than knowledgeable directors will allow her to be. Such is the major flaw with most porno Americano today, seven years on from the big breakthrough. The players on-screen are usually far more professional than the directors on the set. And it is, alas, these amateur-night-in-doxie directors who insist on calling the tune, without being able to hold a note.
The debut, therefore, of Kim Pope as a director herself, could hardly have been better timed. Early reports (from Bob Hudson and Darby Lloyd Rains) are that everything on Bordello Baby is lookin' AOK. It's a winner and the offers are beginning to stream in for Kim to helm more hot stuff. News that can only bode well for Kim's future – and porno's.
*
Your followers would disagree, but you say you're pleased with less than one-in-ten of your hundred blue movies. How come?
Well, I tend to judge these things in such an entirely different way from any of your readers, you know. I judge it by what I feel my work looks like.
As opposed to how your cunt looks?
Something like that. I prefer to look at my acting. Because what makes a successful porno film — to me — has very little to do with anything that I really have any great interest in. [Laugh].
You're asexual or something?
Porn films have nothing to do with real sex! If you want to judge a successful film, then go look at the box-office receipts. If I'm going into production, which I am, then I want to see how much money it makes. Since making money and artistic quality have almost nothing to do with each other – as far as many a porno film is concerned, anyway – then you have to evaluate it on another level.
Okay, so which films have worked, according to your barometer?
I suppose… well, there was one film originally titled The Whistle Blowers. No, I'm sorry… The Millionaire File. Then, the producer decided to become creative and tilled it The Whistle Blowers.
That's creativity?
No, that's porno!
I saw that film in Los Angeles last year.
You didn't sec the uncut version.
Wait! You mean to say / paid my five bucks to the Mafia pension fund and didn't get to see an uncut X-raied hard-core movie? Why cut it?
Because the producer…
Mr. Creativity?
Yeah him—because he found this scene offensive to his own personal taste.
You were in almost every scene. Every scene of sex, anyway. So give: what was axed? Wait… I think I've got it… That extremely jean-creaming sequence in the pets' hospital. Jamie Gillis is intrepid while fucking you, leaves you high, dry and orgasm-less. You get off the couch sobbing, and walk — stagger — over to the doggie cage in the corner, bend down and start to unlock the cage. The implication was obvious – then, fade-out!
No, that was the entire section of that scene.
Well, I thought so at the time. But it sure cooked like hell. Leaving everything to the viewers' imagination – always supposing they ever have any.
Exactly! That's why it worked. What is left to the imagination has got to be so much more interesting.
I didn't figure you were into dogs, anyway. That's another lady, right?
Yeah! What is left to the imagination has got to be better than anything we can show. That's the primary fault with porn. Too much is revealed. And in close-up. Always in close-up. Nothing is left to the imagination.
Or the ejaculation… But c'mon, luv, what was cut out?
Another scene. The only thing that appears as a flashback. At the very end. Which you probably don't even remember…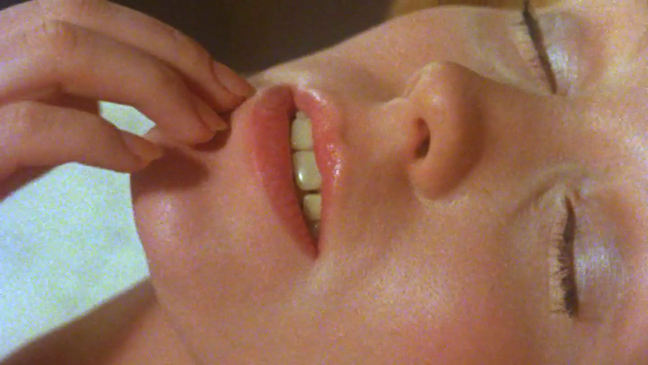 Not if it was scissored, I don't. Anyway, I'll admit I couldn't tell you what happened after that doggie bit…
This was a rape scene. Quite brutal, in fact, very brutal. Half-way through, the lady doesn't start screaming "Fuck me! Fuck me!', you know. Which is a typical male fantasy about rape. Well, they felt this scene would not be saleable.
That would certainly make it offensive to any producer's taste!
See. it wasn't treated as a joke. I was really suffering in that scene. Definitely! It was a rape! Rape has very little to do with eroticism. It has even less to do with sex, if you want to investigate it. So this scene was just too honest, too realistic, for him. I put up a fight to save it, but there was nothing I could do. I was hired only in the capacity of an actress on that film.
What powers do you normally have then? How much artistic control do you demand?
It has grown over the years. I have complete approval as far as what I will or will not do. I have cast approval – not that I will reject working with people. But I like to retain the option. It all depends on whom I'm doing the film for. Some people I work very closely with… and continue after shooting, working on the editing side of the film, for example.
Not too many porno-players are intelligent enough — well, interested or professional enough — to handle that.
[Laugh]. There's a handful.
Damned small hand.
About four fingers!
Main finger you always seem to get — as it were — is Jamie Gillis. In New York, the great porno co-star teams were always Harry Reems and Georgina Spelvin: and Jamie and you.
There are not that many people around. I like working with Jamie. Most of the time, he makes an effort to make the scene work. Makes it tolerable for me to be in it.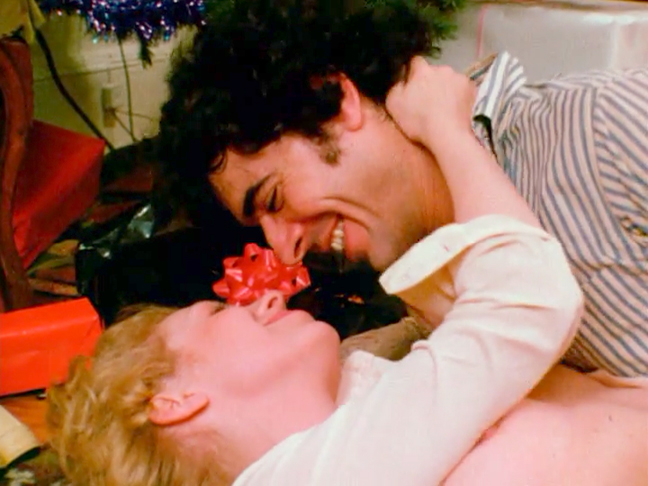 Kim, with Jamie Gillis
If there's not many around, why not import some of the West Coast stars? Or the French, even some English.
They don't think that far ahead. You have to realise that except for that small handful of people, the producers casting these films are not hiring personalities (with very few exceptions). Or actresses. Or types. Or talent. They're hiring bodies! They need female bodies and good male bodies. Hopefully with big cocks and tits. That is absolutely all they care about. So why would they bother to pay a hundred dollars in air fare to ship a body in from California. I mean, there's only so many sizes and shapes that are useable. I suppose they'd ship one in from Hoboken. If it looked real interesting! That's about as adventurous as they get.
Bob Hudson: People are just loathe to spend money. They make films for $35,000 or $40,000. Anything above that impossible, they say. Our Swedish movie cost $100,000. It's going to be $125,000 by the time we finish editing to answer-print stage.
Yeah, but you've mixed it up a bit with your cast. If the mix is right, it can help the film. The way Georgina Spelvin moving to the West Coast has helped both her image and that of the San Francisco porn.
Sure. If you want a quality production, you're going to have to spend money. There's no way you can dress Woolworths up and make it look like… Saks. I mean, you just can't do it. If you want quality actors, you just have to pay for quality actors. We have some excellent people and they're not working for $125 a day.
Bob: We have people from England, Denmark, Germany. Good actors. They can be working in the theatre by night, and shooting porn in the day…
Kim: I'm sorry but you have to establish: are you making a film or are you making some garbage? If you want to make garbage – dynamite! You have that right. But don't try and convince someone that with 530,000 you're going to have good actors, good crew—you just can't do it.
Bob: And keep it in focus!
That's what I mean, using the same people over and over again is a stupid saving by New York-producers. In-breeding of available talent is what made Hollywood tick. Matching Gable and Harlow, Cable and Colbert, Gable and Leigh, Gable and Monroe, et al. Must be damned boring fucking the same co-stars all the time!
That doesn't bother me at all. I've worked with repertory companies for months at a time… Anyway, as far as our great New York Porno Family goes, I don't really socialize with too many of them. Just a few of the people who are nice, intelligent folks.
What are your personal provisos in a film?
I'm not into making gross movies.
Which means?
In gross terms for publication? (Laughs.) When you have to do the fellatio-type activities. Where you spit it all out. Lick it all up. Smear it in your left eye-ball. Stick it in your right ear. That really doesn't appeal to me. And any romantic escapades with animals do not go further than anything you've seen in The Whistle Blowers.
You don't, let's face it, sound that keen on your job, do you? Why switch from children's theatre to pornography anyway?
The money. Partially. You don't make a great deal of money doing theatre. Even less in childrens' theatre, which was just coming under Equity's jurisdiction at that time. And in those days they were paying the grand sum of $100 a day for very, very soft-core films. Long before Deep Throat. No frontal nudity below the waist. A hundred dollars for twenty-four hours – you got overtime when, if, you went into the second day! Compared to what had been making, $500, $600, $700 was a lot of money in those days.
You were obviously serious about acting, so did you see sex-movies as some new, legit method of expressing a more liberated art-form, perhaps? Or just as a bread-bin?
Not particularly. It was the money. And I'd never done a film before, so I thought it would be fun. Also, it seemed a good opportunity to learn about film. I can put together a film now, from start to finish, and I didn't have to pay any school a lot of money to study!
At one time, though, yes, I did think that there was a possible chance that porn would mature into… well, mature and actually disappear ultimately, and become simply certain elements to be incorporated — when artistically required — into feature films.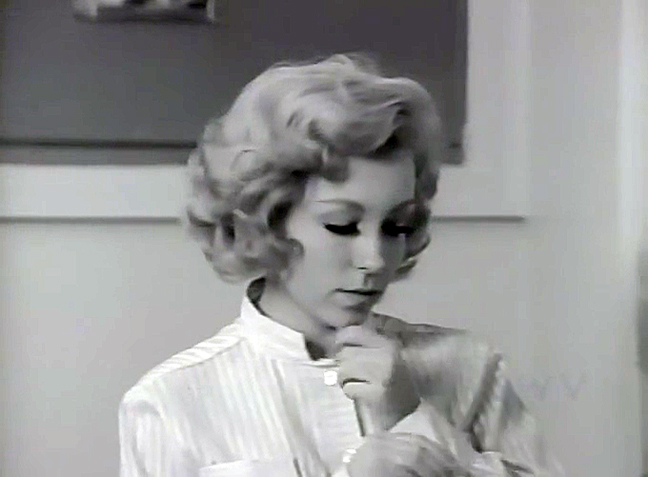 The impossible dream?
'Impossible dream' is putting too much importance on it! I think that, basically, porn is a very immature reflection of an immature society. I don't think that it is particularly harmful to anyone. The suppression of it, I am violently opposed to. Because I don't approve of any form of censorship.
Nor the enormous amounts taxpayers' money being squandered by the F.B.I, and associated forces in busting pornographers?
That's dreadful! That I object to. Basically, pornography is just… silly. Childrens' theatre for adults!
I say, you don't sound that keen. So why continue?
Because I'm moving into production. If you want to go out and raise $100,000 for a porn film, it is relatively easy. If you want to raise $500,000 or a million for a legitimate film, that's not quite so easy. Financially, the risk is greater. You never lose money on a porno film.
I've seen plenty that ought to. But aren't we now getting close to the time when Hollywood filmmakers — Warren Beatty is now the chief contender — are moving into porn areas and raising the standards, the utilization of hardcore.
Vincent Canby said in a review that when it's too good, it ceases to be porn. And I think he's right. The type of mentality that needs porn as such, doesn't want art. If he wants art, he'll go to something else. It has to have the feeling of being slightly trashy. They want the girls to act a little piggy. They want them to be a little stupid. They can't relate to an intelligent woman in a porn film. They have to feel they are – or can be — superior.
But you've made good, high-class, high-gloss artistic porn. Memories Within Miss Aggie, for instance.
Memories was an attempt, which I thought was rather interesting, since it looked like a class exercise. It was a kind of a Bergman imitation, kinda thing. I admired him (director Gerard Damiano) for attempting it. But it did not do that well at the box-office as a film. It did moderately well, simply because it was his film, and he had made Deep Throat and The Devil In Miss Jones which had done very well. It was not a legitimate film, though; and it was not a porn film.
Bob: If John Smith had made it, well, I'm sure they would have made their money back. Just.
Kim: you can always do that.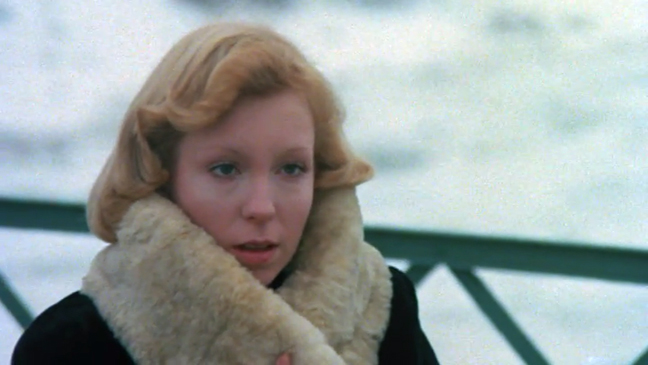 Have you seen any legitimate films — like, say, Shampoo — where you missed the use of porn.
I didn't miss it at all. Personally, I still find porn boring as hell! (Laugh). I never did find it interesting, first time, I saw it, I thought it was very shocking. I was about sixteen and felt, 'Oh my, this must mean I'm decadent.' (Laugh). Once that was over, and even before I got involved in the films, it just didn't particularly appeal to me. And it still doesn't – which I know my readers don't want to hear at all. It's terrible! I give interviews, and they keep saying 'But aren't you a nymphomaniac?'
So you must be bored stiff shooting porn films?
Let me read your question right. Do you mean, am I sexually turned on by making the films?
No. When I ask that question, you will know I ask that question, have no fear… What I mean is this: if you find porno films so boring, if you're fed up with the standard, style and traditions of porno roles – on the screen and in the courts – you must, by turn, find the whole business of making the films boring.
Oh! (Laugh). Yeah, most of them. Boring is a bad word… because nothing is boring, right? People use that word when they have no interest in life at all, when they're thoroughly apathetic. That, I'm not. But I don't imagine I'll make too many more films. As an actress. Except, perhaps, for friends. I've learned everything I can learn. There's no sense in doing everything again. I've done it all.
In film craft – or sex?
Filming. There's no sense in doing everything again. I've done it. I've learned.
How adventurous were you, sexually, before putting everyone's fantasies on the screen?
Somebody once said that when they died the only thing they would regret would be all the things that they hadn't done. So I've sorta experimented with all things – barring bestiality. And I've never sliced anybody up, you know! I found most of it about as interesting as the sex films. But, at least, I know. I think that if most of the people went out and tried some of the things they think are terrible and racey, they'd find them really rather boring.
There's that word again… Right, here it comes: are you sexually wound up by making these films? I wasn't going to ask because I know your answer will lose you fans and probably lower the circulation of Game! Because your answer is no…
You're right! Of course, it doesn't. No way in the world… It's the most clinical atmosphere you can imagine. And what looks turned-on has got absolutely nothing to do with what goes on in real people's bedrooms.
Weren't you even aroused during your first days in porn? Just a smidgen?
Not by the sex. The camera doesn t even do it for me, either. Acting is a turn-on. And if they give you even this much opportunity (her fingers demonstrate less than an inch) to do some acting, then I'm very turned-on. But then, you see, I'm just as turned-on doing childrens' theatre or a musical – anything that demands acting.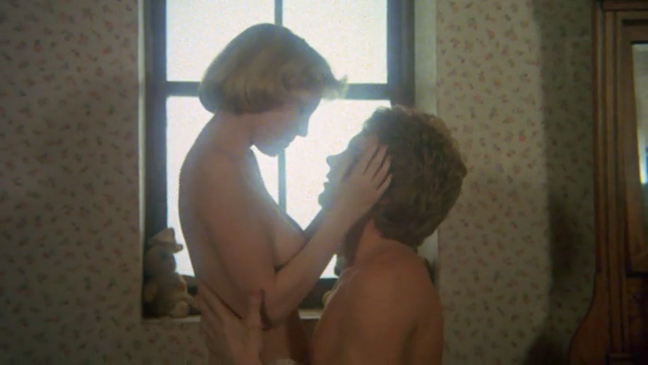 Directing, therefore, must be a greater stimulus than acting, for you.
In porn films, yes. Because you're just not given an opportunity to… they don't want realistic acting. Whether they want it or not, I try and give it to them. But I've had directors sit down and say, 'No, I want you to read it this way.' And they'd be just dreadful. And if I don't say it right, they'd have me do it again and again. So I just give up and do it their way. But these 'directors' don't have any theatrical background. At best, it's a photographer who used to make industrial films. Characterization, motivation – it goes straight over their heads. When you say, 'This woman wouldn't do this, say this, or behave this way', they say, 'Oh yes they do – I know.'
Do you think people behave the way they are portrayed in Hollywood films then?
To a point. There always has to be a little extra. That's what theatre is. Drama. But in porn, they always want these virgin scenes, when all of a sudden the virgins are straight into deep throat and all these incredible gymnastics. Don't try to pass off something that is totally ridiculous!
Porno scripts are so thin, chock full of stereotypes, it's up to genuine actresses like you, to clothe their characterization with more detail, I take it.
Yes. And I generally do my own make-up, too. The main objection I have is there is almost no rationale for some of the character traits. They like having prim and proper schoolmarms suddenly turning into sex-crazed nymphomanias.
As soon as her skirt hits the floor!
Yes, but why is her skirt hitting the floor…? I mean, you know, I don't care if the fairy godmother comes in and sprinkles fairy dust all over her – this I could understand. Even the magic potion scene, which God knows I've done enough of, even that means there is some faint thread of reason…
But if you've got a good script, cast, crew together in New York, Stockholm, London, why not? – and make a realistic porno film…
Bob: We just made that in Stockholm.
Kim: As realistic as you could do. You can't get too realistic, otherwise you don't have what is regarded as a porno film and nobody will buy tickets.
That's my question, dammit! You feel any realistic porno film would be an instant flop?
I don't think it would do that well. That's not what I would like to say, but it's true. The average porn audience is still male. Regardless of how many couples go, the women don't choose the films. Well, not unless there's some sort of publicity about it, allowing them to hear of one particular film. It's still a male audience. And you're still having to cater for male audience. And you're still having to cater for male fantasies. Current male fantasies.
Current? Do our fantasies change that often?
Oh sure. You get tired of one and go pick up another one, right?
Bob: Usually, once you live out—play out—a fantasy, you drop it and go in search of another.
Kim: He's my technical adviser, you see.
Bob: I also type.
Kim: Men are getting more adventurous now. They do go out and try these things. So, instead of a fantasy lasting twenty years inside a male head, it might last just six months today, while the guy is working up the courage to try it. To do it.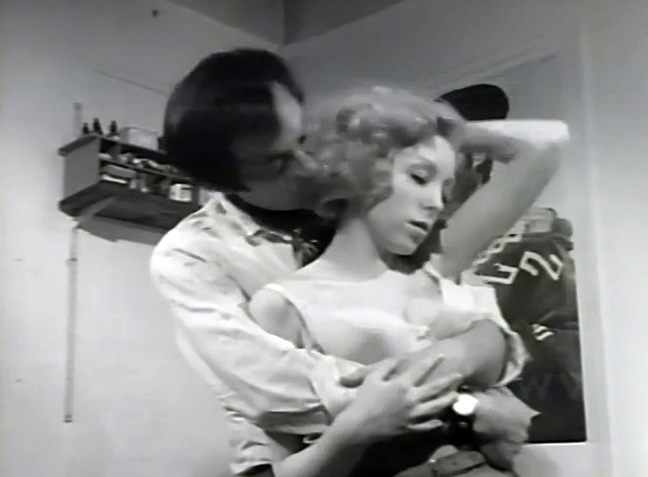 I get your drift… Okay, how, why is your Swedish film realistic?
Let me qualify that. It's not realistic. You can't make a realistic pom film In twelve days. But at least, there has been an attempt made to give actors some characters to play. Some of them were able to utilise this, some were not. I didn't really have enough time … I met the cast, almost as literally as they walked on the set. I didn't cast them all, didn't have the time nor the facilities to test them and then cast them: I approved some of them by photographs alone. With all the people we used, though, I was unquestionably very fortunate.
Bob: Listen, if we had had a month's pre-production on this film, it would have been another kind of film. As it is, it's very nice. Very pretty people and they will physically make it work. What we got is far better than we hoped for in those conditions.
Kim: If I had known it was going to be quite like it was, I would have had second thoughts on starting it. The little pre- production time and the technical problems were unforeseen. Everything else was just perfect.
A period comedy, isn't it?
Not a period film, as such. Well, yes and no – a no-period film! It's the story of a woman, Agatha Perriwinkle, quite a successful courtesan in her youth. Not a hooker. When you have a hooker, it's a totally different image. She opened a brothel very successfully, adopted four foundling girls, who grew up to be quite lovely, and who, of course. Aunt Aggie put to work!
Bob: They're named after Little Women. Meg, Beth, Amy and Jo.
A bit obvious…
They love puns like that at home.
Oh really?
The girls are lovely between the sheets–
Oh really!
–but they're not too capable of taking care of their business affairs. All their tricks love them. Every time, it's a love affair, you know. It's a sort of every man's dream whorehouse. I think every trick in the world sort of fancies, 'Well, she really liked me,' you know. And, of course, if she's even half a good actress, she tells him so at each opportunity. So that's what our girls do; only they mean it. The guys love it. The girls also have a butler taking care of them, who is also a midget.
Also a midget? What in his spare time, you mean?
Yeah on Tuesdays and alternate Thursdays!
Bob: We're very fortunate to have him. Torben. He's a fine actor.
Kim: The film opens on Aunt Aggie's deathbed. She leaves the house and the home and the custody of the girls to cousin Freddy Perriwinkle, her only living relative. He's a taxidermist and butterfly collector.
Don't tell me – he wears glasses!
So, part of the story is what happens if he discovers what actually goes on in this house. Will Freddy find out? Will Freddy disapprove? Will Freddy leave? Because if he leaves, they'll lose everything.
Sounds…er…very Scandinavian. Like one of those Ole Soltoft sex-comedies. Seventeen or Under the Sign of Gemini, Taurus, Virgo, etc… Were you surprised to get an offer from Sweden?
Not really. A lot of actors have been going over there recently. I was surprised at the timing. I retire a lot! Every six months, I get absolutely bored to death–
Aha!
–and I turn down everything for six months.
Bob: For every one film that she does, she turns down fifty. For every one film that we get involved in the production side of, we turn down fifty.
Kim: Which doesn't mean always that I always pick the best film to do.
Bob: True, true.
Kim: I'm persuaded by friendship more than I should be. And you know, eighty to a hundred films in nine years is not a lot. Herb (Harry Reems) has made three or four hundred.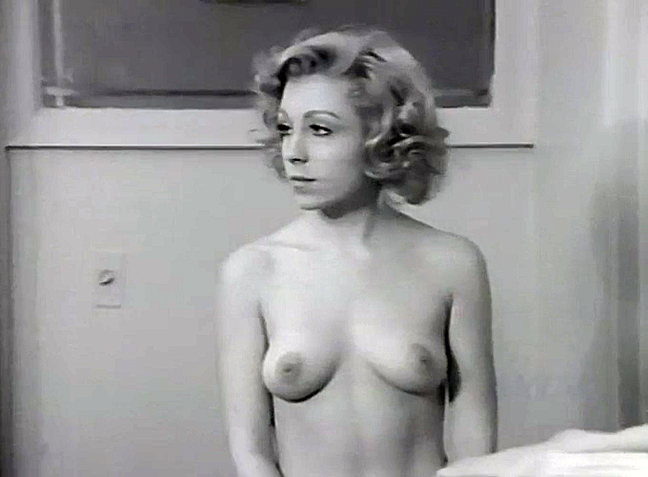 Aside from editing Bordello Baby, are you going back to Stockholm for more films?
Depends on the availability of certain actors. Next time, I won't be casting from photographs. I probably won't be in the next film I direct, either. That's impossible on a low budget – can't afford a stand-in. And figuring out if it's a good take when you're in the scene yourself, that's very disconcerting. You can't do a proper acting job nor a good directing job that way.
So directing one more in Sweden, then what?
Make some in America. Then, eventually, move away from porn into other films. It all depends on how successful the films are at the box-office.
Will they give Kim Pope, pornoographer, money to make straight films with?
You can't expect to make straight films first. You start lower and move up. Switch from hard to soft-core films – which immediately gives you a much wider range of talent to hire from. They're a little closer, too, to real movies because you're not having to allocate forty-five minutes to cum-shots and genital close-ups and all that sort of thing.
So you see your future in the United States?
Not particularly.
There's damn few women directors anywhere in the world.
Doesn't matter! Once you make films that win a big box-office, you have proved yourself.
People love to talk parlour games, but people who invest are out to make money. If your films make money, they don't care if you're male or female or a hermaphrodite or a sex-change. They just wanna see pennies in the till.
I doubt you'll have much difficulty raising the ante.
Not when they've seen the footage on Bordello Baby. I've already been approached in fact.
You've actually directed porno before, haven't you?
Quite frequently! There's this peculiar feeling that anyone can make a movie. So there have been quite a few films I've been on for people who hadn't the slightest notion of what they were doing. So I helped them out. Because they were sweet people. I can't mention which films. That would be stepping on toes. Usually films made by friends of mine…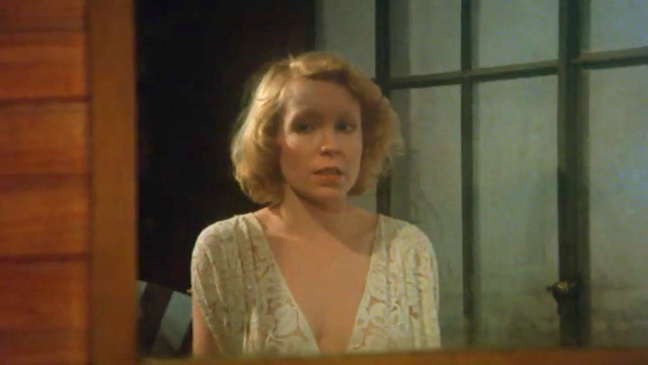 How do you direct?
The only actual thing I specified when I agreed to direct Bordello Baby, was that I must have total co-operation. Without that, you can't do a thing. In Stockholm, co-operation was fantastic. Better, I think, than you'd get In the United States even.
There are more women directing hard-core in the States than any other genre of films, right?
Well, there's a few, Roberta Findlay, for instance. I know Roberta Findlay quite well. She tells me that during her first day on the set, she has to walk around and scream and curse before anybody will get off their butts and work. I thought I might have to do that in Stockholm – although it would hardly sound as good from me in any of my costumes in the film! Actually, because we did have some… well, technical difficulties, everybody was just too busy worrying about their job. All in all, it has been a very strange honeymoon.
I didn't know people got married in Sweden anymore.
They don't.
Come to that I didn't know anyone, particularly thoroughly liberated porno stars, bothered with marriage, never mind Lutheran State church weddings…
Bob: My phone bill was like $2,000-$3,000 dollars and I said it would be cheaper to go over there… and it just mushroomed. The wardrobe designer on the film designed Kim's gown and I wore tails.
Kim: I mean that alone was worth it. Never seen him in tails before.
Ever get recognised?
Yeah… A couple of times I've been to theatres for publicity reasons. Usually, I don't bother. But if a friend asks me, I'll go, sign autographs, or whatever. And I was absolutely amazed about how many people had read interviews and knew all about me, the films I'd done, all about Darby and this one and that one, and has this film come out – like the old Hollywood fan mag. days. I was really surprised. I didn't know the interest was that way. They were all very sweet about it. Shy, almost. Lovely!
How about in New York?
Once when I was buying garden supplies for my terrace–
A perfect setting for a sex- crazed nympho!
I had on my old blue jeans and this scarf around my head, dirt under my fingernails. And this guy came up behind and said, "Excuse me, don't wish to be rude, but would I have seen you in movies…?' Very sweet, again. He carried my bundles all the way home. Offered to help me with the planting. Very nice and polite. Nobody has ever said anything vulgar or crude… Used to worry me that I might meet someone on the street and, you know, the whole bit. Absolutely never happened.
Thus far, what is your biggest porno hit at the box-office?
Hard to say. Some of the earlier ones did rather well, but I didn't have a percentage. One film that surprised me when I found out how much it had made was The Whistle Blowers.
Bob: That's well over a million dollars. A few million.
Kim: They play it with almost no publicity, because if that one gets busted it would be a bad bust. Because of the subject matter – it deals with the police.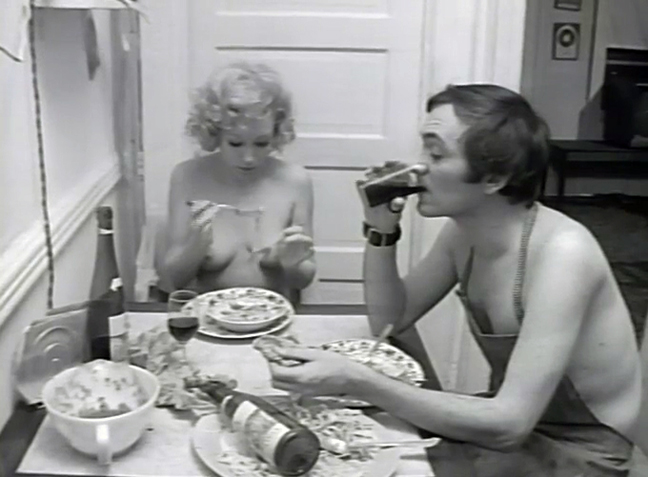 Apart from such busts, what is obscene to you?
Obscene is whatever you personally don't like. I find that certain types of violence – not the violence but the attitude towards it – is obscene. Then again, that's just my attitude. I don't think that sort of film glorifying war as a positive element should be shown to children. That is not to say I'm a pacifist. There are times when the only thing someone will understand is violence. But I don't think we should be teaching our children the 'glories' of war.
Critics have said about you – and some co-stars – that you have a method of turning off when you're fucking on-screen. The way some directors mess you around, I can quite appreciate it. Bust isn't that also some form of self-protection? Is that Kathryne Victora Pope being fucket up there?
Of course not. I wouldn't be there! Most of the general public have never been to an orgy. They're boring! It's elbows in your face. Very strange elbows usually. At least you should have some comfort!
You are, I should guess, a proponent of women's lib.
I am one, yes.
I sensed it… Okay, how the hell can you reconcile your lib viewpoint with your pornographic career.
First of all, as an actress, you're not there to judge society. You're there to interpret a character. If I play Jack The Ripper, that does not necessarily mean I approve of dissecting people. It means I am interpreting a character who acted this way.
Fair enough. Would it be feasible to make that ultimate realistic film of yours as what could be termed the first women's lib porno film?
I could make it, if I wanted to use my own money. I could make many of them until I was blue in the face. ButI couldn't sell them. I guess I could invite my friends home to watch them. But that would be the extent of it. If you ever want to make a serious state ment, which 1 suppose everyone is supposed to say they want to do—though it sounds a little pompous—but if anyone wants to attempt a serious statement on film, you have to be in a position to do so. It's very difficult to get hired as a clerk in a company, if you tell the guy hiring you that you intend to take his job in five years and do it all differently… you know?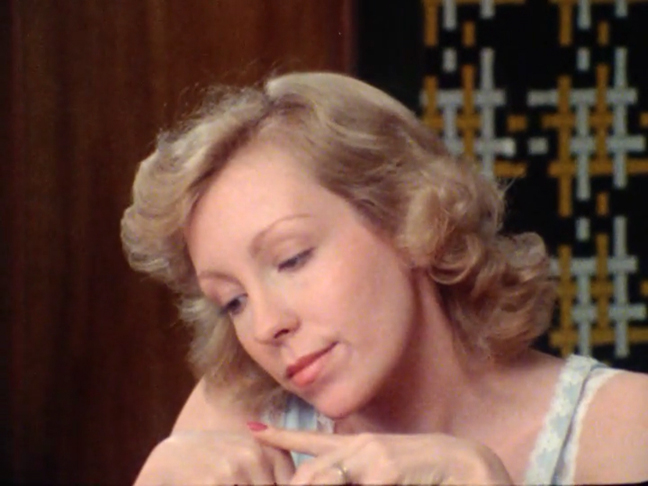 *
Kim Pope: Extracts from The Rialto Report Interviews (2010 – 2021)
Did Tony get the details of your childhood right in his interview?
More or less. I grew up in a very Norman Rockwell sort of family in New Jersey. Their value became my values – I suppose even today those are still my values. I grew up being taught that people are supposed to treat one another kindly – I'm still disappointed when they don't.
How did you get interested in performing?
My mother was a ballet dancer so I was around and exposed to theatre, the ballet, opera and everything. I started working as a kid in children's theater. I was Cinderella and Snow White and Becky Thatcher and I went down that yellow brick road more times then you can imagine.
When I moved to New York to pursue theater work, I started doing regional theatre and summer stock. I was mostly interested in musical comedy. As much as I loved ballet and opera, it was musical comedy that I was more suited for vocally and physically. 
What was New York like for you back in those days?
When I moved to the city in the late 60s, I was in love with it. Even when I visited as a child to take ballet lessons and see performances I thought New York was a wonderful town. I mean it was the center of everything. 
Times Square was racy and a little naughty but it had a cutting edge to it – now it's like DisneyLand. America is becoming so homogenized; the restaurants are all the same, the stores are all the same. Sadly New York has lost a lot of its zest.
How did you wind up doing adult films?
I saw an ad in Backstage. 
Was it clear that it was an adult movie?
I think it might have said 'nudity involved' or some such, which didn't really bother me. I mean I'm pretty liberal and it was the 1960s. Nobody was uptight about anything. And you know if you grow up as a dancer, nudity doesn't mean anything. You're changing your clothes in the wings all the time, with the boys and the girls all running around. 
Why did you want to make the films?
I saw them as a chance to learn. Most mainstream film was based in California. Back in the 60s and early 70s, there was no filming in New York unless it was a Hollywood film here on location. If you wanted to be involved in the film industry in any capacity, you had to move to Los Angeles.
Explicit films were the only filming going on in New York at that time. When I realized that here was an opportunity to get my foot in the door and learn my craft, right here in New York, I jumped at the chance.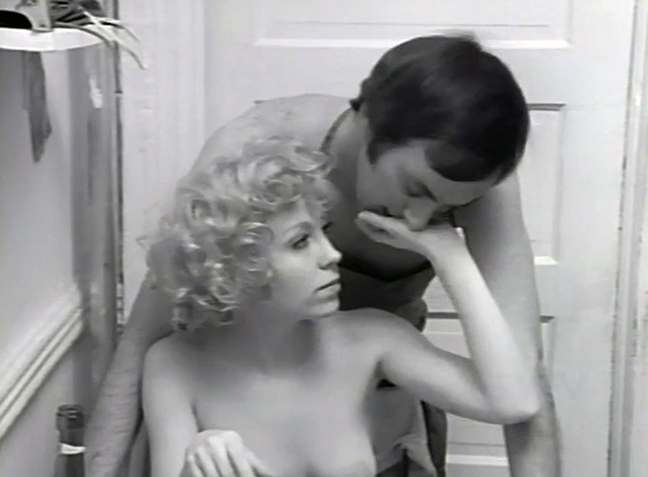 So it was in part about learning to make films?
Yes. With X-rated films, all the sudden you could go to film school in New York and it didn't matter whether you were an actor or a writer or a cameraman or a film editor – you could 'cut your teeth' here; you could learn to make movies. 
Adult movies were the real birth of filming in New York. An awful lot of people learned how to make films through working in the adult industry and a lot of people went on to have wonderful careers. Because if you could make a movie in 3 days you could make a movie in 6 months real easy.
I had a great time making these films because it gave me an opportunity to do everything. You did your own costumes, you did your own makeup, you did your own continuity. I knew how to light a set. You can't pay for that kind of training.
Nowadays anyone with a camera can be a filmmaker if they want to…
Right. But back then it was so different. When you look at these old movies, it's totally different from porn films today. Everything today is digital. Anybody can pick up a camera and push a button.
We made these films in 35mm which meant there was no instant replay. The sets had to be professionally lit. You had to do the sound with boom mics. You would shoot, run the physical film over to the lab to develop it, then run it back to view your dailies. All while you were spending money renting camera equipment. And you didn't have any budget for retakes. The first take was pretty much it. If you didn't hit your mark, you couldn't be in the film. 
All the films were shot in 3-to-5 days on average. And they were 24 hour days. These were instant films.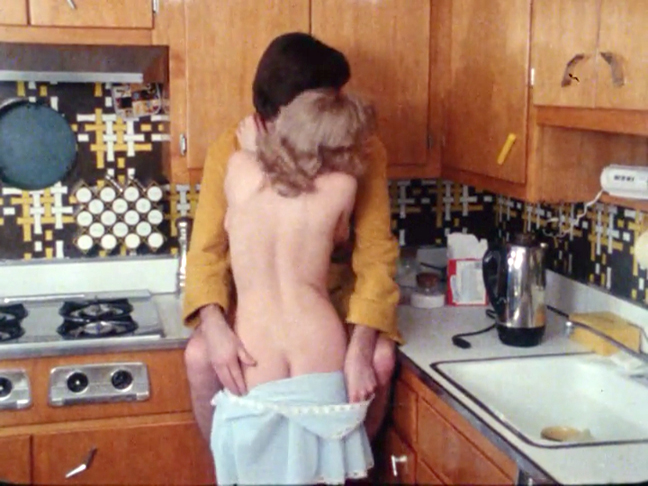 Kim and Levi Richards in 'Intrusion'
Who else was making the films with you?
The people that were making the films, both the crew and the cast, mostly were aspiring actors and filmmakers doing adult work because it was the way we could make movies. 
As for personalities, it was a cross section of people you'd meet anywhere. What kind of people work in a real estate office? There are some wonderful, intelligent, bright people and there are some sleazy, avaricious parasites. People are people and it's absolutely no different at all. 
So no sleazy people?
Oh I met some, oh sure. The big fact cliché pornographers with the chewed up stogie. Not too many of them but you did meet those people. But you could meet them in any industry.
But they were the exception?
Very much. Plus we all knew each other. It was like a repertory company. We trusted each other. You knew who was reliable. You didn't have to explain things over and over because everybody knew what to do. You showed up and hey handed you the script and everybody did their job. You knew what to do; there was no time for anything else. 
Same goes for the people who went to see the films.
How do you mean?
Go to your office tomorrow and look around the table – those are the kinds of people who went to see the movies. 
A couple of times people involved in the promotion of the film wanted me to come and autograph photos, so I'd go sign 8×10 glossies the promoters printed up. They guys who lined up for the signed photos were so sweet. They were just so nice and sincere. I spent several hours talking to these guys. 
They were just ordinary people, just people.
In the Tony Crawley article, you said you weren't recognized much…
I was actually recognized in the street quite frequently. Most of the time it was touching because people were always so nice and polite. And I just found the whole thing kind of funny.
Did the idea of performing sexually in front of the camera make you take pause?
Not really. The way I looked at it was that if there was sex in the movies, it was like commercials. You know that's how they were going to make money on the film. So you put up with that to get to learn how to make films. 
Did you keep finding film opportunities through Backstage?
Not really. That time seemed to be an exception. If they advertised in Backstage they would have hordes of actors showing up who were not willing to take their clothes off. So most of it was word of mouth.
How explicit were the producers about the sex when they called you about a movie?
Oh they would always tell you what kind of film it was. They'd also say how many days it was shooting, what the budget was, who was going to be in it – this way you didn't waste people's time if it wasn't something you were interested in doing.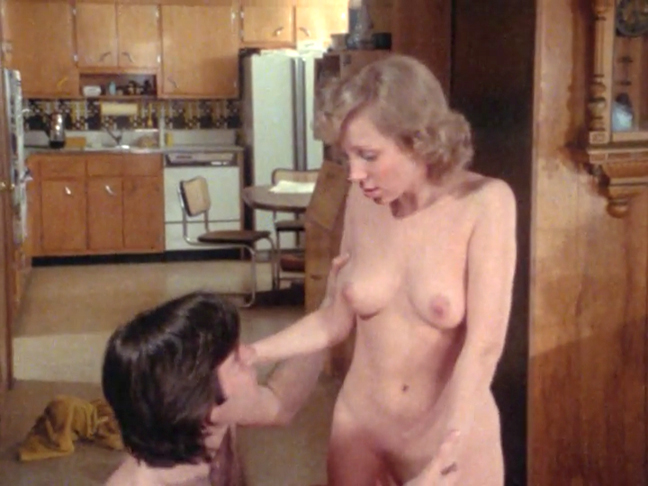 Do you remember the first hardcore movie you were in?
No I don't. For a time I steered clear of them just because I was a little worried about whether it would damage my career down the road. But we honestly didn't think these films were going to go anywhere. We thought they'd play in little sleazy theaters and then vanish. It never occurred to us that they would stick around. I just figured they'd disappear in a few months and nobody would be the wiser.
The idea that they're still around 40 years later is just mind-boggling.
Was your hesitancy why you didn't use your real name?
That was part of it – but also very few people used their real names.
How did you find the experience of filming sex scenes?
Pretty much the least sexual thing you could imagine. I mean the experience of a sex scene for the audience is very different from the experience of the actors. For the actors it has absolutely nothing to do with sex. I mean nothing. 
Even though the sets were small, it was still crowded. You had the cameraman and the people handling the mics and the lighting. It was not an intimate experience.
How would you describe the sex in the films then?
When I first started making X-rated films they were very tame – at that point you couldn't show nudity below the waist. But then the only way you could backing for a low-budget film was to have it be as racy as you could get away with. There was constant pressure to make the films more risque because that's what the distributors wanted. 
So the films became more and more explicit, and it happened very quickly. It sort of mirrored the changes that were going on in the culture – young people were refusing to obey the rules, they were protesting the war, they were experimenting. And the mainstream culture panicked and they had to stop it. So a lot of backlash of the new freedom that was coming out and people were experimenting.
So the pushback in the adult industry was about more than just sex?
Absolutely. They were clamping things down across the board. They made marijuana illegal. They passed the Rockefeller Drug laws. They started sweeping up college kids and trying to criminalize them because "Oh my god they are protesting the war". 
It was all part of a generalized backlash. They were frightened and wanted to go back to 1950 – but it wasn't going to happen.
Were you very political back then?
Actually it was my involvement in adult films that I think was the first step in my becoming politically aware. It was the first time that I saw through the façade of America. I had grown up in this WASP bubble and social justice wasn't something that touched me. Over the years that was the first little awakening – I became very left wing and very political since then.
Did you feel exploited in any way by the films?
I know a lot of people think that we were exploited … but absolutely not! It was no different than any other theatre production I'd ever been in. Absolutely no different. It's very hard work. It was long days, difficult work – but we had fun and there was no exploitation. If anybody behaved that way I wouldn't work for them. I was always treated very well. We were there to do a job and people were very respectful.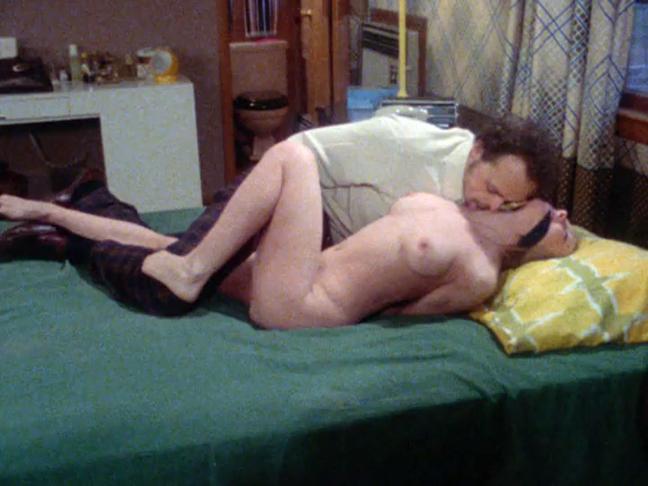 Did you feel financially exploited at all?
These films grossed millions. They're still grossing millions. Who do you think is going? It's not like 150 sleazy people that live in Weehawken that you've never met before, it's America. 
When you look at the economics involved in filmmaking and good ole' American capitalism, I can't think of any other business where your return on the buck, your bottom line, was greater than in making X-rated films. I would say the average film I made in the 1970s probably cost $25,000 to $40,000 – some were made for even less. And they went on to earn millions. The people involved in the production, we were getting about $100 bucks a day. But the distributors, the people behind the scenes, they were raking it in. 
Does that anger you now?
At the time, we actors had no idea that the films were going to make this kind of money. We thought these movies were going to disappear overnight. We almost worried that the producers weren't going to make their money back because they seemed to just played at a few theaters in New York. We had no idea that they were being distributed all over the world. If we knew I think we would have asked for more money or residuals or something.
When I was making the films, I was not unhappy about getting $100 a day. If I went out on a theater tour as a principle player on an equity contract at the time I would get something like $167 a week. So $100 a day was a lot of money back then. It was like getting paid to go to film school.
What did your friends think about the fact that you were making these films?
Back in the day, my friends thought the fact that I was performing in porn films was a hoot. Obviously you become friends with people who share your values and your world view. If they disapproved, they never said anything to me about it.
What about your family?
I did have a lot of relatives who weren't real happy about it. Most of my family lived in the bible belt in the deep south and were scandalized.
They're still somewhat scandalized by my past. And there are some relatives that I haven't spoken to in decades. But that probably would have probably happened anyway because we just see the world in a very different way.
The fact that I made X-rated movies is only a small part of who I am. Actually it's not who I am – it's something I did and if it impacted my friendships with people or my relationships that's their problem. It doesn't bother me at all.
What impact did your adult industry work have on your mainstream career?
It didn't take long for me to realize that the adult films were going to make my legitimate acting career virtually impossible. There was still a lot of prejudice. Especially once the Deep Sleep case made the media.
Looking back, what do you now think about what happened with the legal prosecutions around Deep Sleep?
On the one hand it was absolutely ridiculous. It was just certain conservative elements absolutely hysterical over the sexual revolution and everything that that meant and they were desperately trying to put the lid back on Pandora's Box.
This is a very puritanical country. We are, at once, terrified of sex and obsessed by it. We sell everything with sexual images. It's an obsession, and it's a fetish. Back with Deep Sleep, the local authorities were absolutely terrified that they were actually having movies that had nude people in them – fornicating nonetheless! I think some of them genuinely thought we were unleashing the forces of Satan on the earth, I mean they were hysterical about it. They're still hysterical about it.
But on the other hand, they got exactly what they wanted. They accomplished their mission because they frightened off legitimate actors; legitimate film people. That's why today, 40 years later, we have an adult film industry.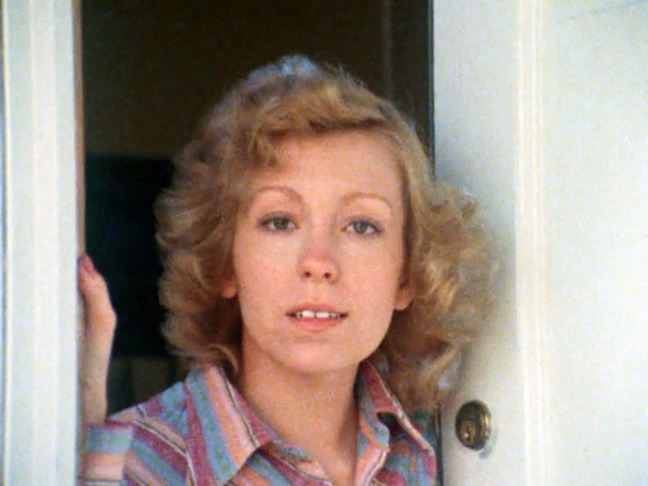 Did you really think the mainstream and adult industries would converge?
Yes. And we certainly wanted to blur the lines. We thought the idea of adult entertainment would disappear, that X-Rated films – being a separated genre – would disappear. That once the public got used to the idea that this was just another tool in the box, that they would get over the hysteria. It was like 'Yep they're taking their clothes off, so what'. It's like when you're making films or doing any sort of artistic thing – it's like saying you can compose a symphony but you can't use this octave. You can use anything else but you can't play those notes.
What impact did the Deep Sleep case have on you personally?
Well it didn't stop me from making other adult films. I guess I have a rebellious streak. I was like "Hell no, you're not intimidating me" I got more stubborn. I don't intimidate very easily.
But the exposure the case got did make it very difficult for me to stay in theater because I was just so well known at that point. Which is kind of sad but…listen, things happen and you can't turn back the clock.
But I have no regrets about it. It was worth it because I think it was important that we fought it. I'm glad that they picked us, politically speaking, because we didn't cave in. I mean they really picked the wrong people to try this.
Who makes the moral center of America? They had no right to do what they did. If you want to go and see an X rated film, then that should be your choice. I personally don't like violence in films, I don't particularly think slasher films are a good thing to make, but I will defend your right to make one. America loves violence and fears sex.
The interview you did with Tony Crawley included your new husband, Bob. What happened to him?
That story didn't end well. He was a gangster who ultimately became abusive and violent.
With you, or with others?
Both. He went to prison, and died there.
What ultimately made you leave the adult industry?
I left because I was injured. I was bitten by a dog and my face was torn up very badly. That was the main reason that I stopped making films – I was very badly injured.
Plus I was in my mid to late 20's by that point – and it was like 'been there done that'. It was time to move on and do other things. But I probably would have continued a little longer if I hadn't been attacked by the dog.
Do you go on acting after you left adult films?
I didn't do anything for a long time. But nowaday I do some directing and things here and there, off-off Broadway theatre things. Mostly for friends and for fun. For example, I wrote a musical with a friend a few years back that we staged. It was like a fairytale romance. 
Would you have done the adult work if you knew it would make it harder for you to do mainstream work?
In retrospect it's very easy to say "If I knew then what I know now"… We would all do a lot of things differently if that was the case. The long-term ramifications of my adult industry participation were not good – just in a very practical sense. But life has its twists and turns and you can't have regrets about things. I try to take the long view  – if I couldn't do it this lifetime, I'll pick it up in one or two down the road. You gotta deal with the hands you're dealt and keep a sense of humor about it all.
You can't have regrets – certainly not about what you've done. You can only regret the things you didn't do.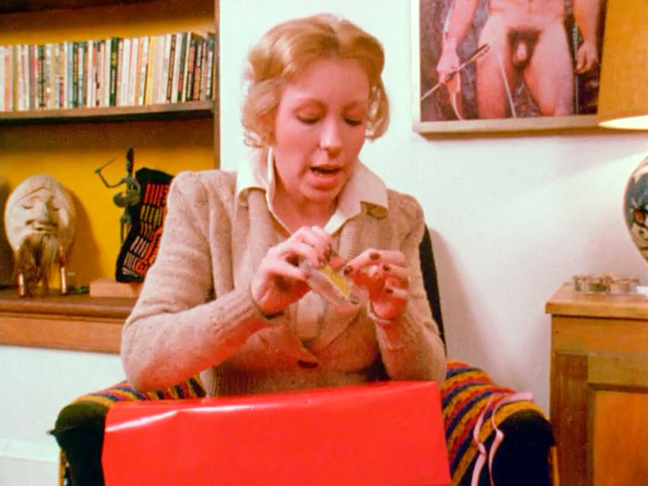 Do you look back at those times fondly?
Oh yeah. It's been 45 years but I still remember having a good time and meeting a lot of really nice people. Also a lot of characters. It was fun.
Do you think you achieved anything as a pioneer in the adult industry?
Looking back on the long term effects of everything that went on; I think a lot of good things came out of it. I think we pushed the envelope on what was possible. I don't mean that you could have sex scenes on film – I mean that you could make low budget films. Everybody concentrates on the sex – while that was part of making the films, it was really such a small part.
This wasn't just the adult film industry, it was the birth of independent filmmaking, Now we have all kinds of people making all kinds of films and I think that this showed that you could do it. You didn't have to be connected to a major studio, you didn't have to have hundreds of thousands, now millions of dollars. You could go out, you could have a vision, you could take a chance and go for it.
How do you look back on the adult films themselves?
History is funny. When I look back 40 years in, it all looks very innocent. But today's standards, it was all so tame. 
And even while I was living it, it was a very innocent time. I didn't perceive it as being sleazy or criminal or even rebellious, really. I don't know why. It was just a very free time when we were pushing the envelope of artistic expression and fighting back against puritanical forces and what I perceived and still perceive as ridiculous hang ups. It wasn't like we were acting out some sort of neuroses – we were just making movies and learning how to make movies. I never understood what all the fuss was about.
And the fact that the films are still around today?
Some time ago a friend called me up and said "Do you know I can Google you and your old films? You can even order some of those old films on DVD." 
Why are they still around? I don't know. I mean I personally don't watch porno films. I just think they're silly so I never understood the appeal to begin with. I just thought, "Well if that's what people want to watch, okay with me." 
Perhaps these films continue to resonate because they were real movies…given the limitations. We were at least trying to make good movies, given the restrictions of no money and that we had to include the commercials which were the sex scenes.
Making the adult films was very funny and silly and harmless. It was a hoot to be part of it.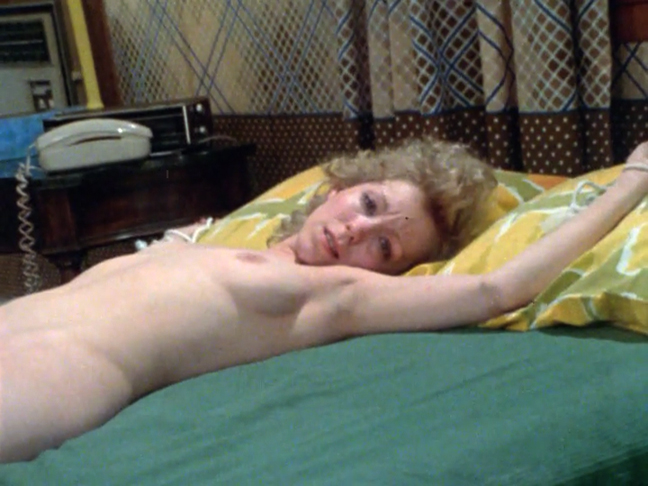 *