Several New York adult film producers had their own film studios: Leonard Kirtman had a place in midtown Manhattan from the early 1970s, Gerry Damiano, Ron Sullivan and late-career Joe Sarno often shot at Vince Benedetti's Adventure Studios in Corona, Queens in the 1980s, and Neville Chambers had the notorious 'Fuck Factory' in the 1990s.
In the 1980s, Chuck Vincent and his company Platinum Pictures set up a studio in Long Island City, and this weekend, The Rialto Report had a guided tour of his former facility where many of his 1980s adult films were made.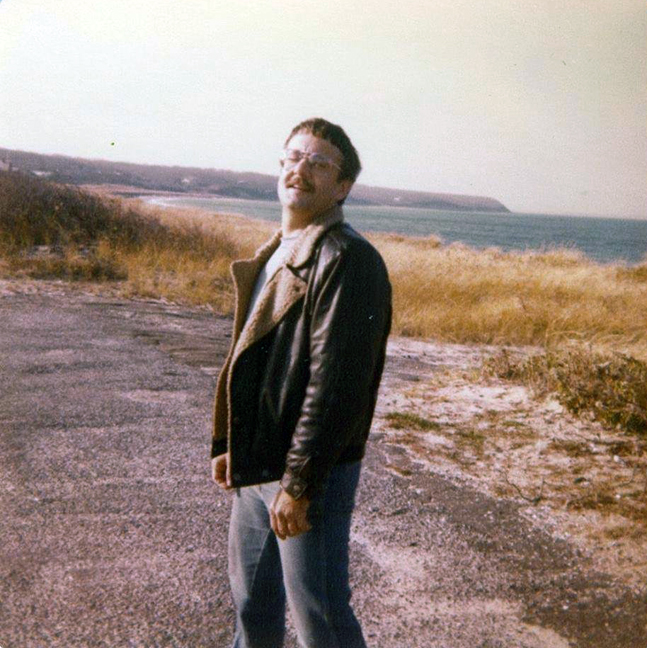 Chuck Vincent
_______________________________________________________________________________________________
Chuck Vincent and his studio
I first met Chuck Vincent when he was living at 494 8th Ave in Manhattan at West 35th St. It was a great location, right by Penn Station, in midtown Manhattan. It was a reasonable size place and it doubled as a mini-studio. We shot a several scenes there in the early years.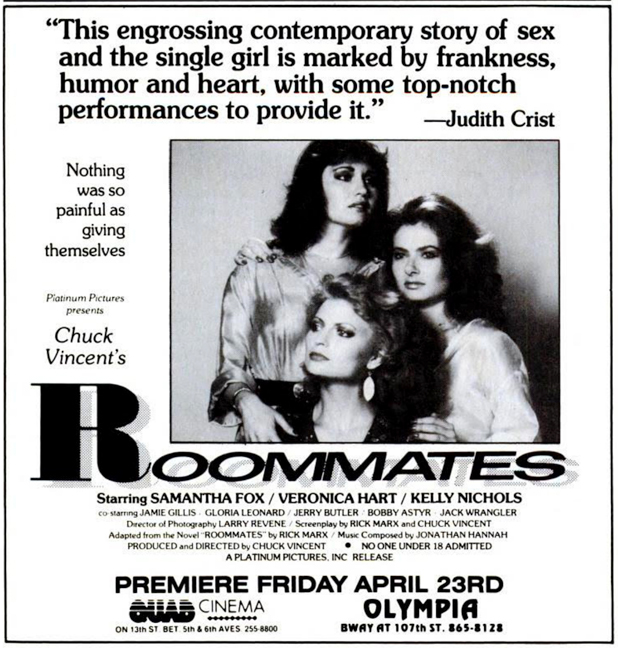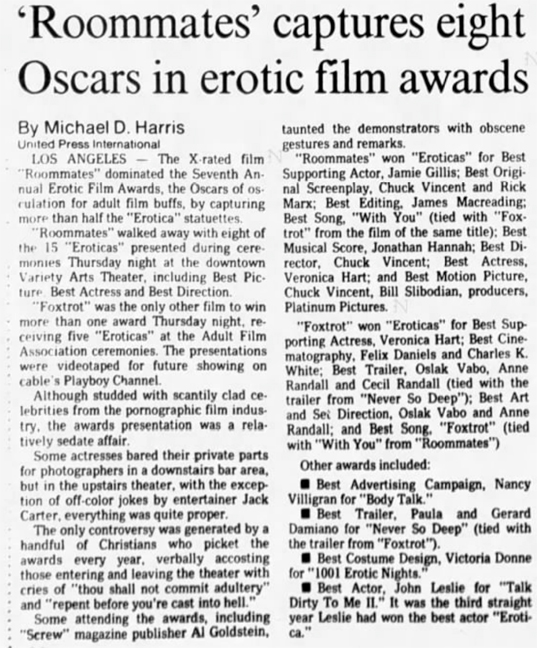 Chuck lived with his boyfriend and frequent collaborator, Billy Slobodian, and his on-off boyfriend, Marco Nero, who also took the on-set still photographs. It was a squeeze because they used it as there shooting space, and office for meetings as well.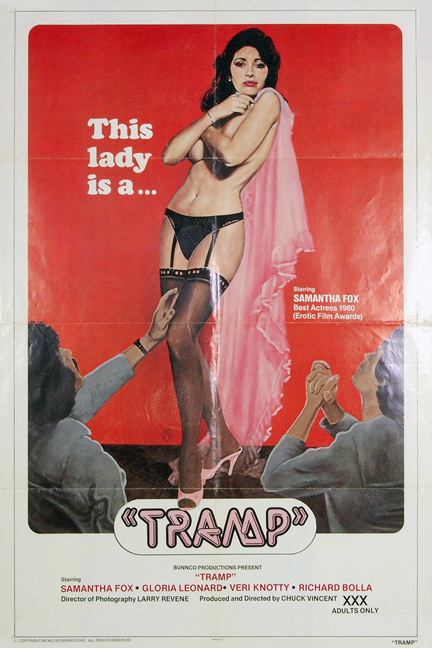 Chuck would hold court, and Billy Slobodian, Chris Covino, John and Lem Amero, and myself would hang out there. A lot of deals were made over drinks, gossip shared, and connections formed. Ron Sullivan might be there, Rick Marx, Bunny Atlas, a distributor, or Gene O'Grady , a producer, sometimes dropped in. Bob Sumner was a regular, and for two happy hours, it was everyone carrying on, telling stories.
Jack Wrangler:
I remember Chuck complaining that his Manhattan space was too small and too expensive, and that he wanted to find a better center for his company, Platinum Pictures. It was starting to bleed into his finances, and have an impact on the volume of his film activity.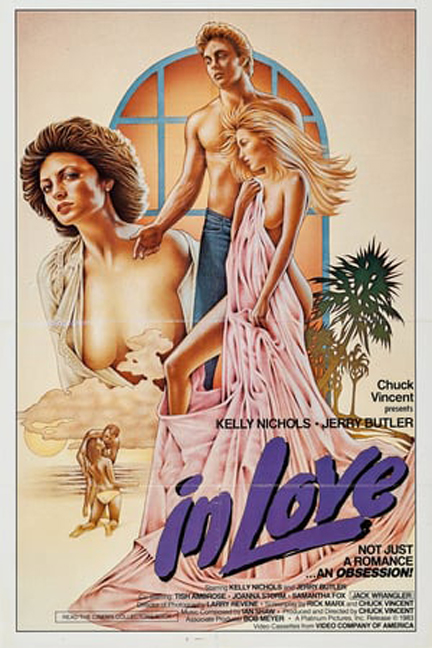 Larry Revene:
Space versus dollar price per square foot, it became apparent to Chuck he was paying too much for his work and living space on 35th St. Chuck's space was zoned commercial and under that type of lease, the landlord is not bound to the incremental increases observed with residential leases. When a commercial contract expires, the landlord can jack up the rent to any price the market will bear. You either pay the increase or you relocate. Chuck chose to relocate to Long Island City.
Long Island City (LIC) is the westernmost residential and commercial neighborhood of the New York City borough of Queens, overlooking Manhattan and the East River.
John Amero:
Chuck found this building which had been used as a taxi storage depot. That whole area of LIC was full of taxicab storage and repair shops. Building after building of taxis parked.
It was a strange area – and after dark, it just got stranger.
Jamie Gillis:
During the day, the area was full of activity. There were mechanics everywhere fixing yellow New York taxi cabs.
But at night… it was completely different. Hookers on every street corner, drug dealers in the shadows, all manner of perversions…
John Amero:
The building was at 11-12 44th Ave, and it wasn't easy to get to. It was a three block walk from the nearest subway. When the actors finished for the day, they faced a dicey trip out of the area.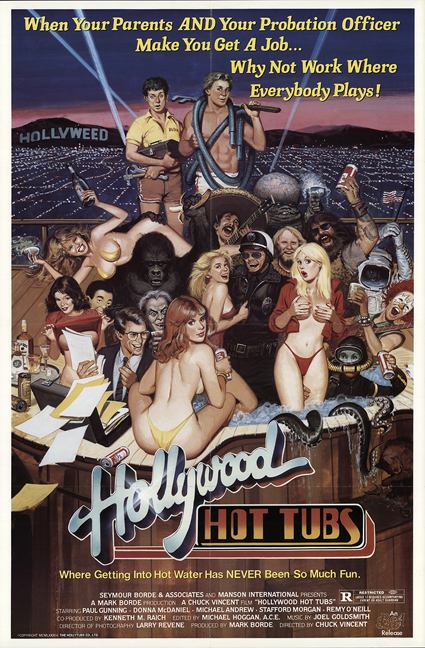 Larry Revene:
Chuck's new studio wasn't far away from the Astoria Studio where icons such as Charlie Chaplin and D.W. Griffith made films.
Jack Wrangler:
Chuck built out a second floor on top of the studio so that Billy and Marco could live with him.
John Amero:
Chuck had an editing suite installed on the upper level that overlooked the street on one side and the studio space on the inside, and he had a room for props and costumes as well. There was an office that you entered into from the street, and a garage door so that you could drive a car straight into the studio.
Chuck was fastidious, always well-organized, and clean and tidy – unlike the other main porno studio, Adventure Studios in Queens.
My brother Lem and I went out to Adventure Studios and it paled in comparison. Adventure smelled bad too – sweat, beer, cigaretters, come… you name it.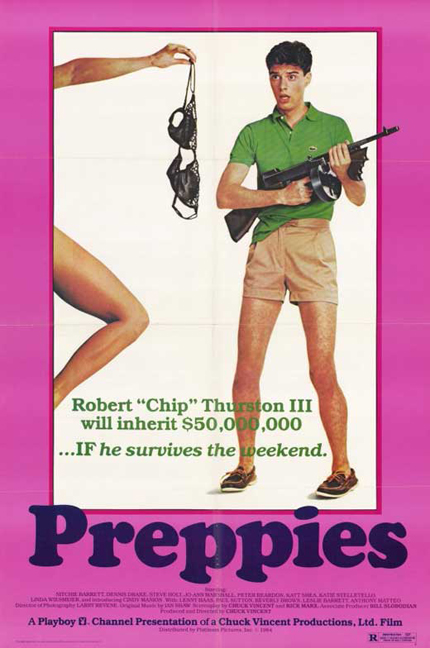 Jamie Gillis:
Chuck's studio was a fun place to hang out at.
Not many had their own studio, but it was a struggle as Chuck complained that he needed to be more prolific to make it pay for itself.
Jennifer Delora:
Chuck was a hilarious guy and I spent hours talking with him in the apartment over his studio in Queens. He was also a great cook and he'd often make me gourmet meals in his kitchen there.
Working with Chuck was heaven. Knowing I was getting up at 4 am to get out to Long Island City for a 5 or 5:30 am makeup call, I was like a kid in a candy store. Whatever he wanted me to do, whatever I was given to wear, whatever characterizations and ideas he had, I was happy to do and looked at each day as the wonderful adventure that it truly was.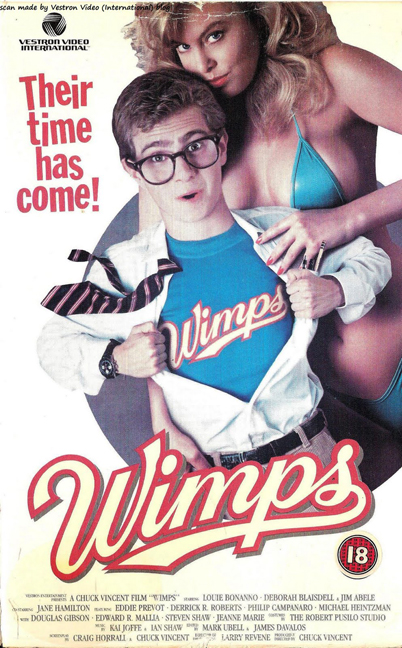 Chuck's studio was one of the inspirations for what I wanted to achieve with my company, Femme. It was a good sized, and meant you didn't have to rely on external locations. It was very professional.
John Amero:
I was there when he used the studio for films like Preppies (1984), Hollywood Hot Tubs (1984), Wimps (1986), Sex Appeal (1984), and Slammer Girls (1987).
Chuck had good art directors and set construction guys, and they were always hard at work for the next picture.
When he was building the sets for 'Slammer Girls', he called me up because he was excited about the realistic jail he'd built. I went over there, and was surprised to see that the bars on the jail cells were so far apart that the prisoners could have walked sideways through the bars and escaped. He wasn't happy when I pointed that out.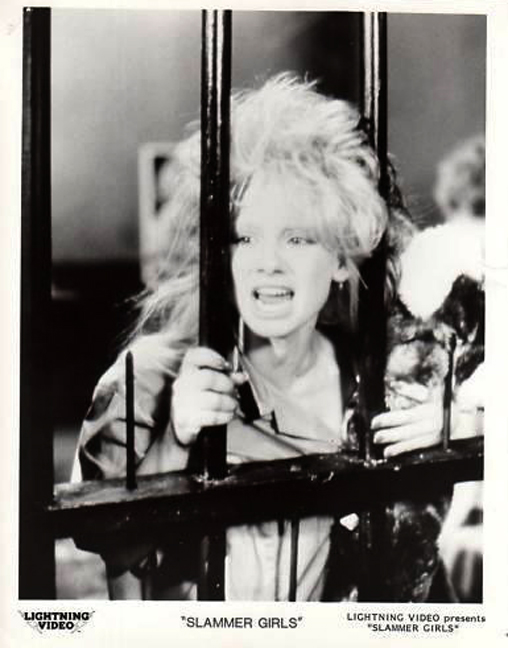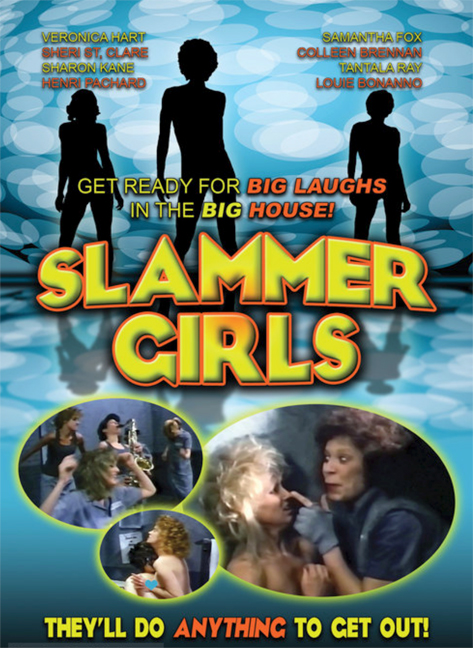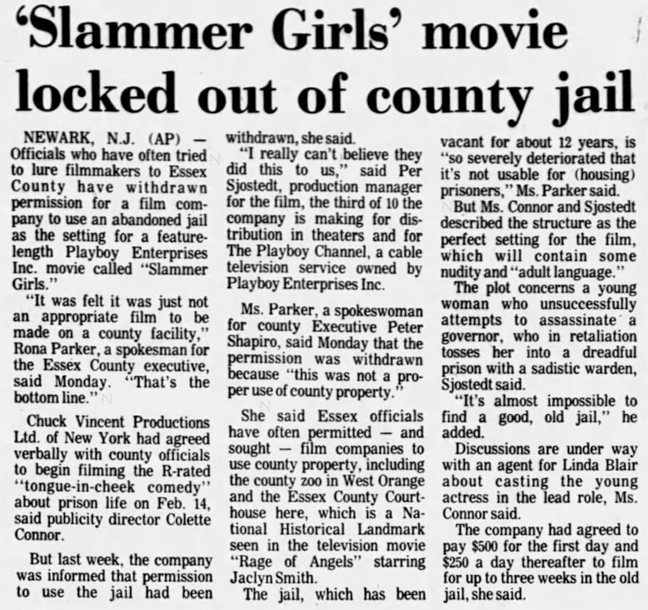 Jack Wrangler:
He made more and more movies out of his studio, and moved into the mainstream – first with deals with Playboy, and then making teen comedies.
John Amero:
After Billy Slobodian died in 1988, Chuck's heart seemed to go out of filmmaking.
Shortly after, he sold up, moved out, and retired to Key West. He lived at 814 Catherine St, in a house that was divided into two parts. His old friend Marco Nero lived in one part, and Chuck lived in the other.
Chuck Vincent died at age 51 from AIDS complications on September 23, 1991 in Key West, Florida.
His film studio returned to being a body-shop for taxicabs, but in the last few years has been used for a number of location shots for New York-based television dramas.
Chuck Vincent's studio today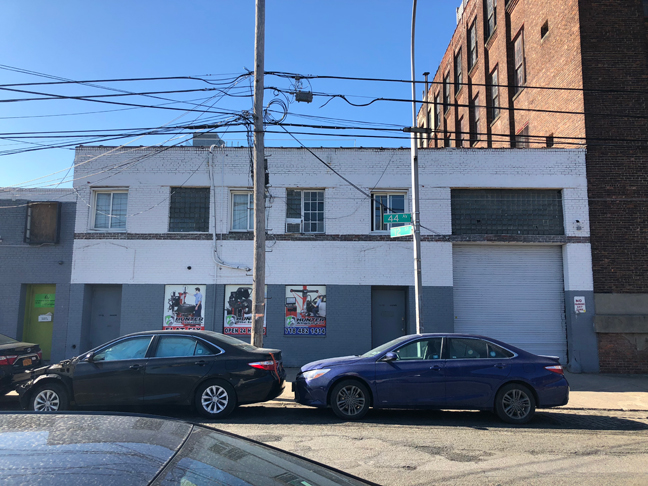 The front view of the studio, with the editing suite window on the upper left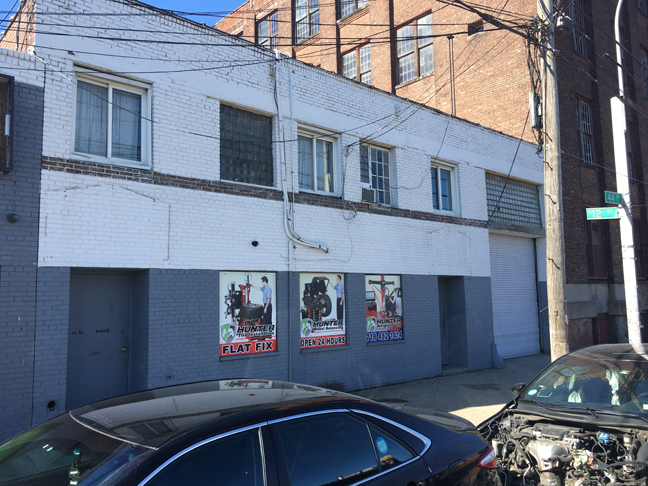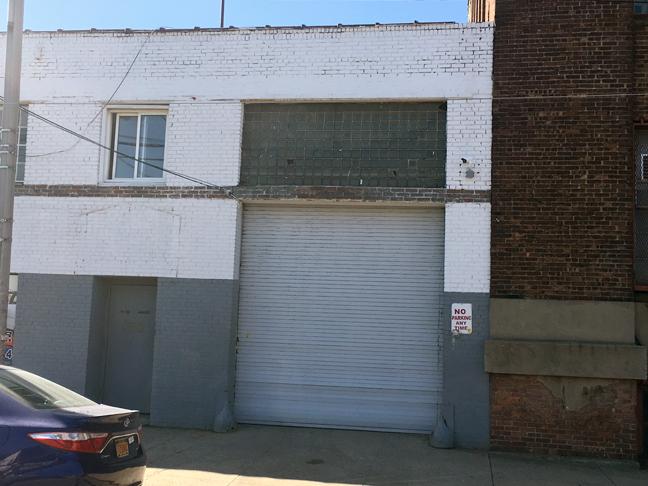 The car entrance entrance to the studio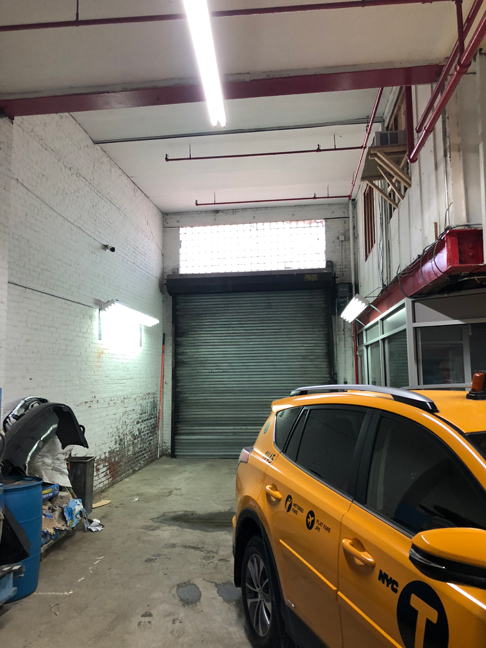 Inside the studio – looking at the car entrance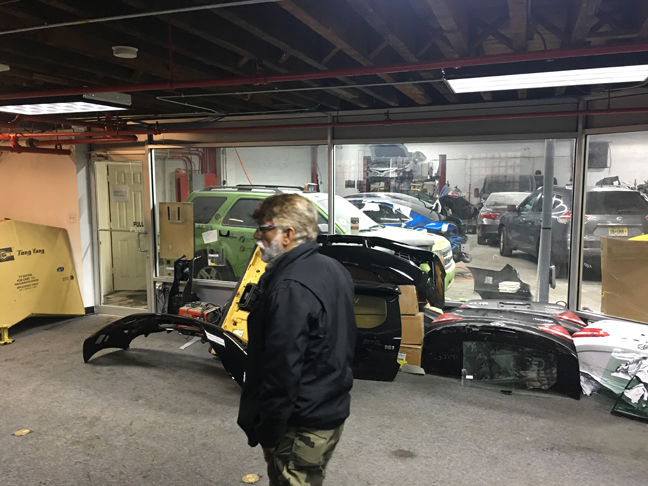 Inside the front office, looking through to the former studio – 1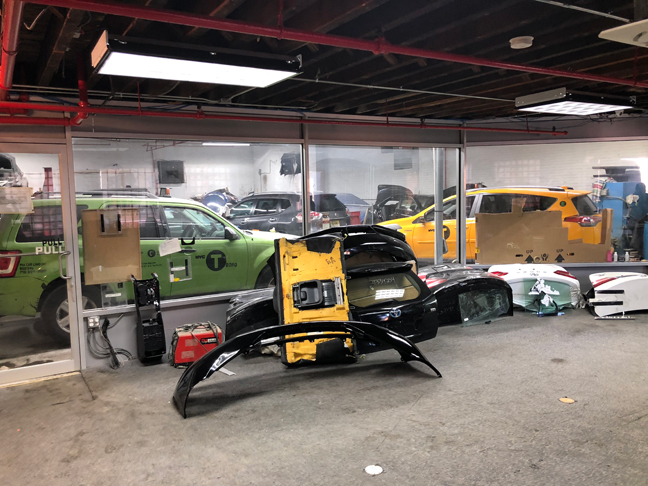 Inside the front office, looking through to the former studio – 2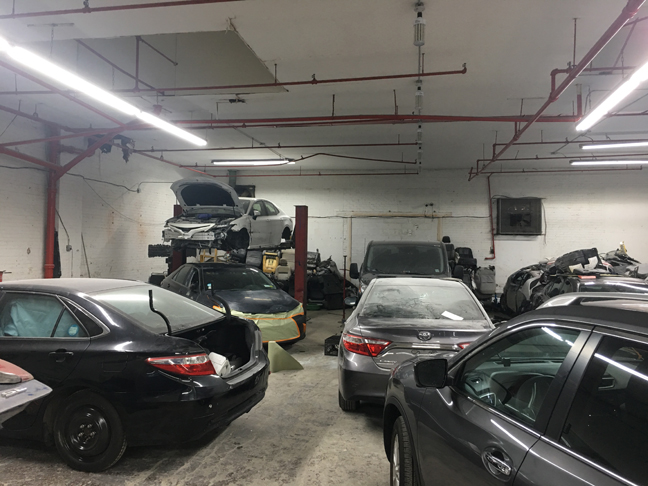 Inside the former studio – 1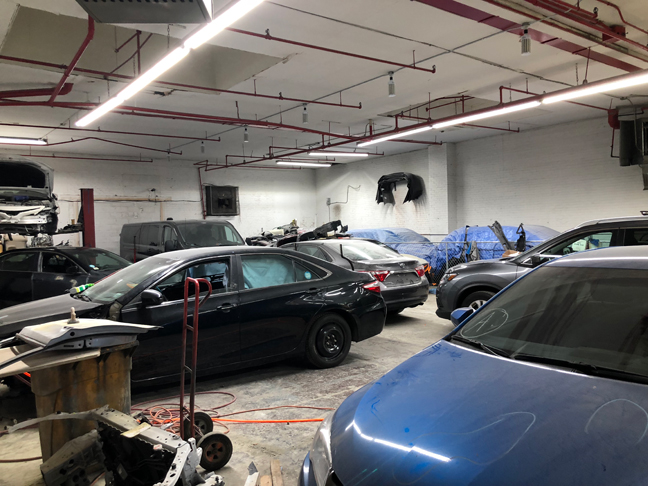 Inside the former studio – 2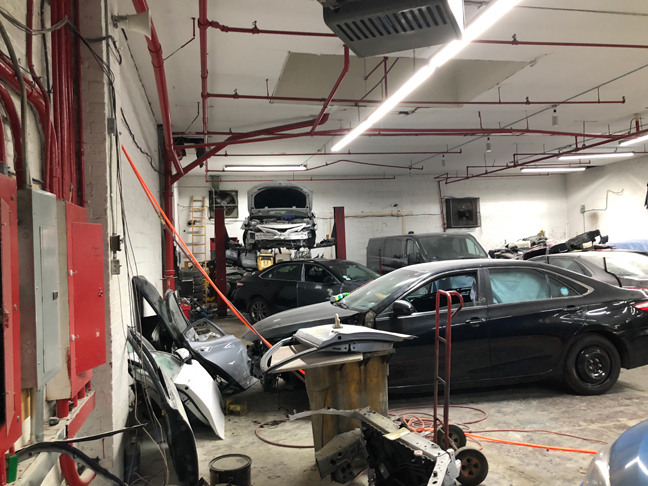 Inside the former studio – 3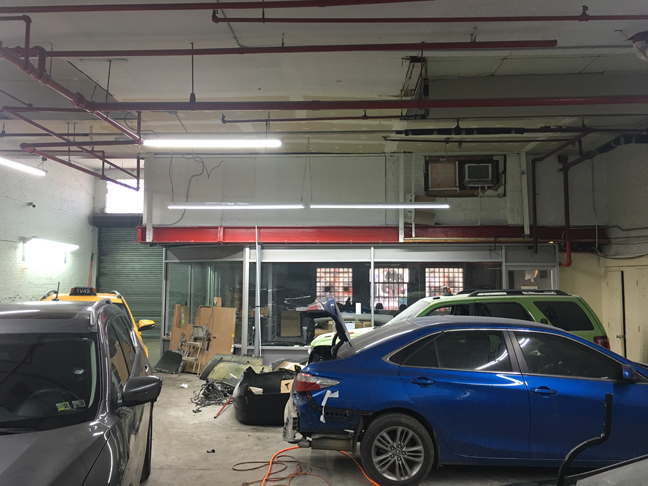 Inside the former studio, looking up at the small apartment on the upper level
*