Podcast: Play in new window | Download
Subscribe: RSS
Fanne Foxe died this past week at the age of 84. She was famous for being the stripper that ended the career of one of the most powerful American politicians of the 1970s – Arkansas congressman Wilbur Mills, chairman of the House Ways and Means Committee.
But Fanne, whose real name was Annabelle, was so much more than a scandalous footnote of history. 
While she grew up in small town in Argentina, she had big dreams of becoming a doctor, to follow in the footsteps of her father. But when she fell in love young, became pregnant and got married, her life took a turn. She and her then husband Eduardo began performing across South America, he as a cabaret musician, she as a dancer who turned to stripping for the money it offered. After bearing two more children, the family moved to the U.S. where Annabelle became Fanne, continuing her stripping career, eventually meeting Wilbur Mills and rising to the peak of scandal.
Fanne's fame post-Wilbur eventually drew her to towards the adult industry. Porn producers sent Jamie Gillis and Harry Reems to convince her to appear in a hardcore film for $1 million dollars – a role that Fanne considered but ultimately turned down. She was featured in Playboy and became a sex journalist for Cheri Magazine and then mens magazine Partner – work that her colleagues remember her thoroughly enjoying.
But all may not have been as well as it seemed – and a series of events led Fanne to leave the adult industry, turning away away from her infamous Fanne persona and returning to life as Annabelle.
When I tracked down Annabelle several years back, all the rumors were that she'd returned to Argentina, and had disappeared, lost to time. On the contrary, I found her in St Petersburg, from where we had a warm and entertaining conversation.
While she didn't want to revisit events of the 1970s, describing the years as a dark and difficult time, she was happy to share updates on her life after leaving the limelight. She told me she had remarried and had another child, a girl who unfortunately passed away in 2017. She reignited her love of learning, pursuing several degrees in business and marine science. She became a scuba-diving master at the University of South Florida, and an underwater videographer. And she reveled in time with her seven grandchildren.
This is the story of Fanne Foxe and the life of Annabelle.
This podcast episode is 58 minutes long.
The music playlist for this episode can be found on Spotify.
___________________________________________________________________________________
Fanne Foxe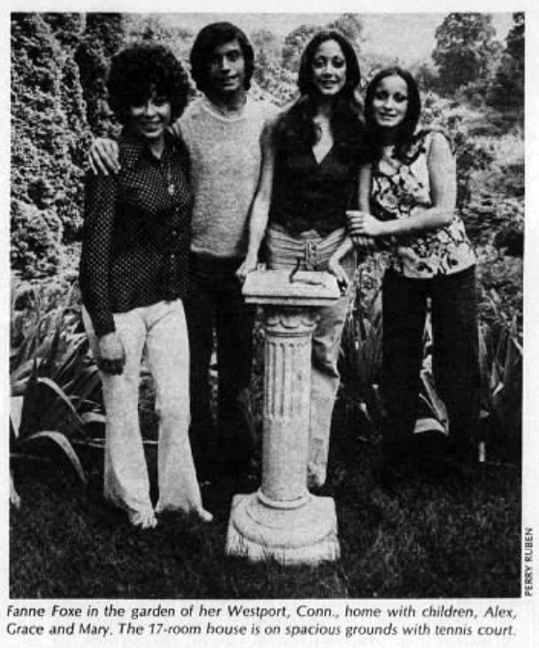 October 5 1975: Fanne opens her family to the media for the first time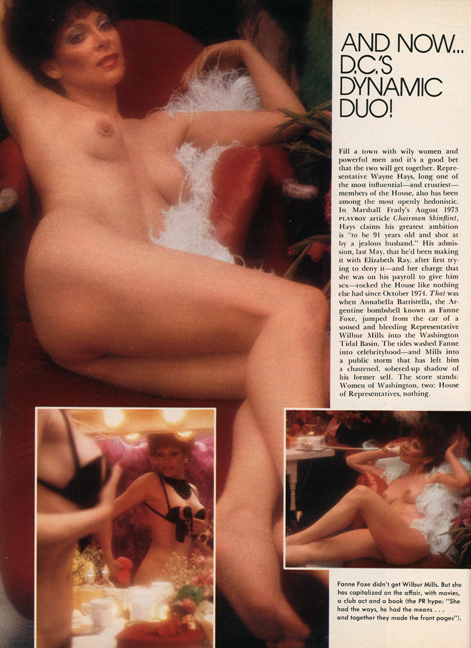 1976: Fanne Foxe poses for Playboy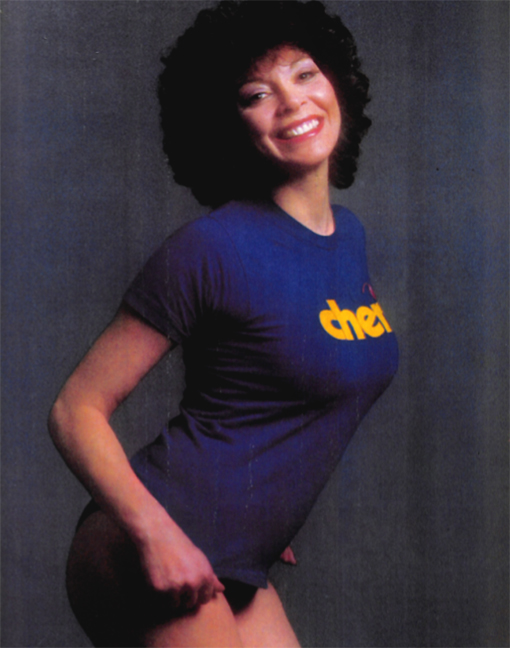 Fanne Foxe working at Cheri magazine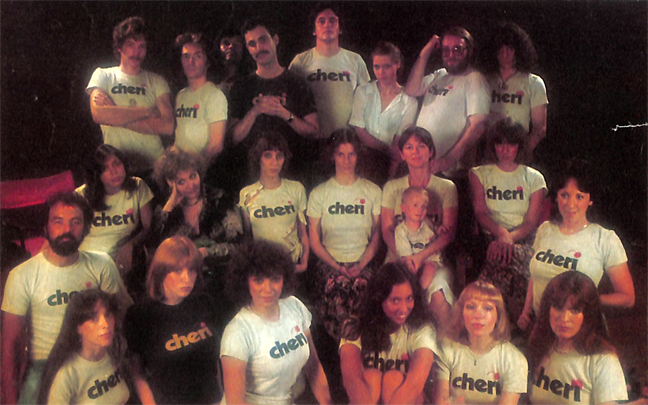 Fanne Fox (middle bottom) with the 1977 Cheri team, including Peter Wolff, Annie Sprinkle, Jody Maxwell, Kim Pope, Andrea Ambers, Cherry Bomb, C.B. Lucci and others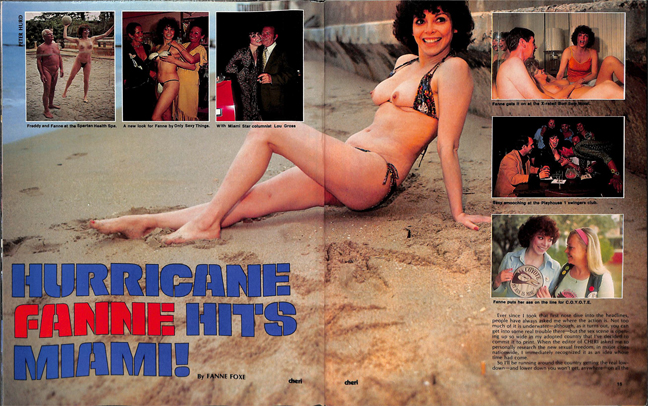 1977: Fanne Fox in Cheri magazine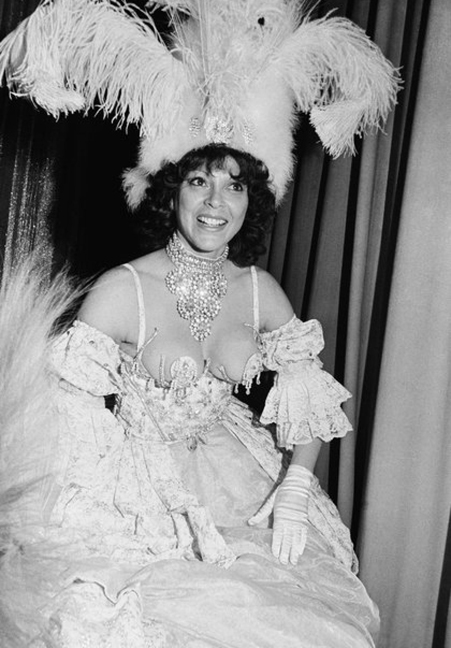 Fanne Foxe in burlesque regalia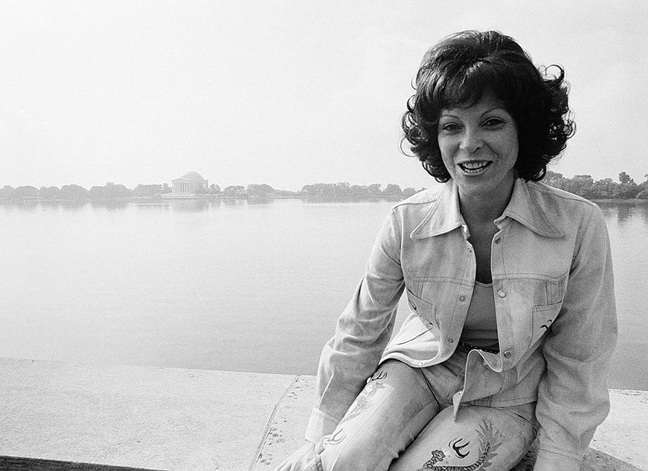 Fanne Foxe revisits the famed tidal basin in Washington, D.C.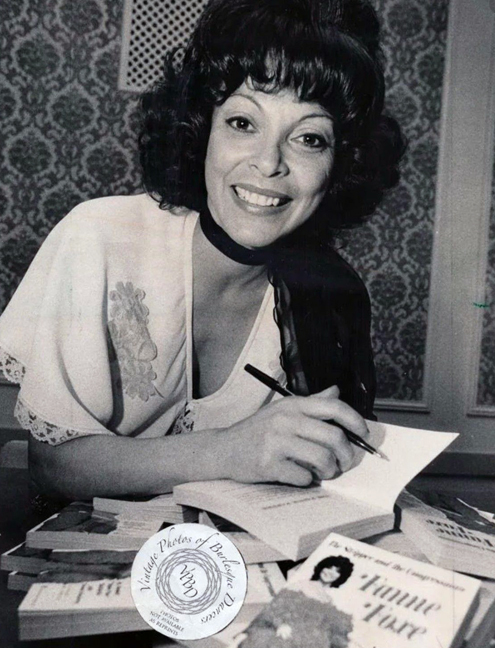 Fanne Foxe signing copies of her tell-all book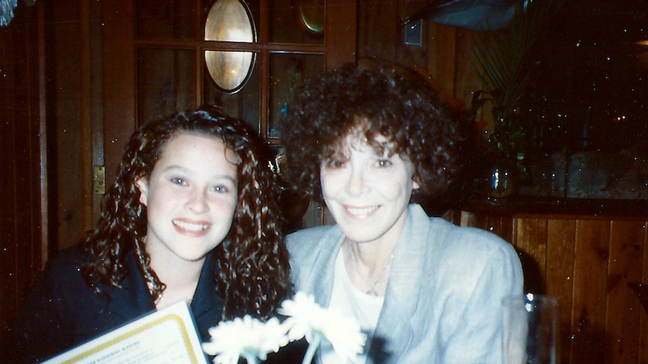 Fanne Foxe resuming later life as Annabelle
*