In 1987, Frankie Leigh seemed to have it all: she was a happy-go-lucky, popular, fresh-faced video starlet who had burst onto the XXX scene and featured in over a hundred videos and magazine spreads. Everyone who worked with her loved her and enjoyed her company.
And then she left the business abruptly – and has not been heard of since then.

What actually happened next was dramatic: it involved murder, a gay pornographic star for Colt Studios, sexual harassment, suicide, homelessness, high-profile court cases, and many, many arrests.
This is Frankie Leigh's story.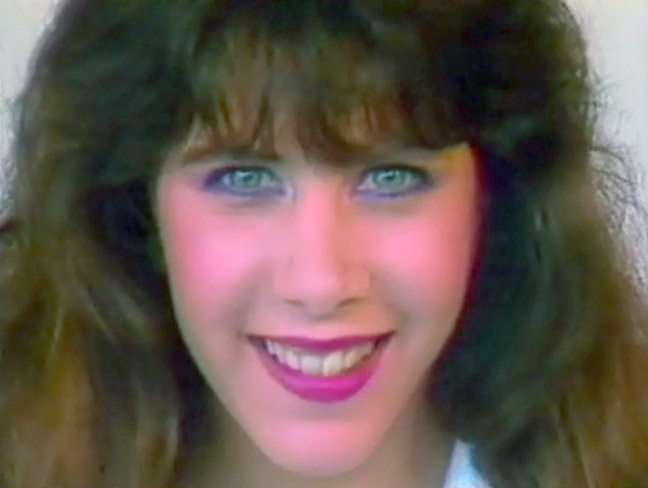 Cynthia Geller, aka Frankie Leigh
——————————————————————————————–
Cynthia Geller loved being by the sea.
She loved the sun and sand, but most of all she loved the waves.
Cynthia had a theory: Life has waves that go backwards and forth. Rewinds and fast-forwards, she said. Each wave is a fragment of time. Some waves are strong and overpowering, and leave an impression. Other are small and insignificant, but they hide moments of intimacy. And all of our lives are just a collection of waves grouped together. The order isn't important. They are the moments that mark your existence.
Cynthia Geller's life had waves. Fragments of time. Rewinds and fast-forwards.
Here are thirty-three of them.
*
1.
July 15th 1967
Cynthia Ranae Geller was born in Minot, North Dakota.
It was an all-white, all-working class, all-military city, mild in the summer, bone-numbingly cold in the winter.
Nineteen years later, after an unremarkable, unloved, and unacknowledged childhood, she said couldn't wait to leave.
*
2.
February 1987
"It was Ron Jeremy's fault," laughed Cynthia. "He saw something in me from that first day, and he put me in all the films he directed in 1987. I think it was him who named me Frankie Leigh too."
The birth of Frankie Leigh followed the traditional, well-beaten path to porn stardom: she replied to an ad for figure modeling placed by Jim South's World Modeling in Sherman Oaks, Los Angeles and was invited to Jim's office to have an interview and pose for audition Polaroids.
Ron Jeremy happened to be in the main office that day, lounging on the sofa. He liked what he saw: a pretty, energetic brunette, who charmed everyone at the office with her humor and enthusiasm.
Ron told Jim not to give her to other directors: he wanted to use her in his films before she became known.
Frankie Leigh was on her way.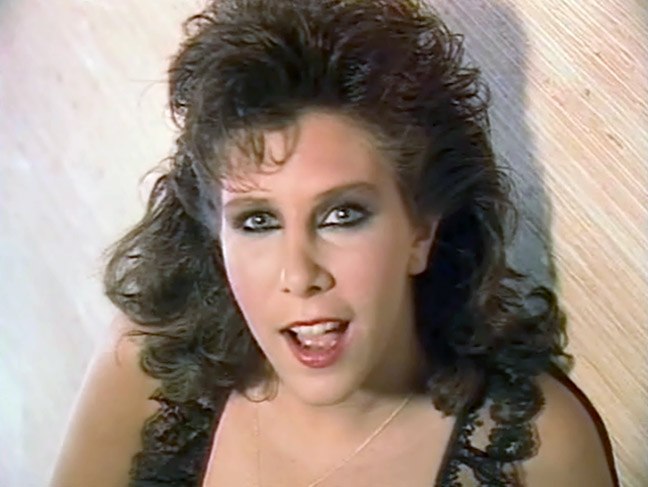 Frankie Leigh
*
3.
May 1987
Leisure Time Entertainment.
Ron Jeremy.
Frankie Leigh.
Or rather, the brash new video company, the CEO of the brash new video company, the veteran horn-dog actor turned horn-dog director-for-hire, and the cut-price, fresh-faced ingenue starlet.
Together they formed the hierarchical axis of quick and cheap video porn that flooded the market with bargain-basement mass-produced VHS sex tapes in the late 1980s.
Theirs was a symbiotic relationship that made millions – though the profits were not evenly distributed: Mark Carriere trousered the lion share for his 'pile it high, sell it cheap' strategy, Ronnie J. was paid a reasonable rate that was still excessive for his rudimentary 'point and shoot' auteurship, and Frankie Leigh received a minimal basic day-rate without residuals. Usually $150 for a scene.
For a hot moment, however, everyone was happy.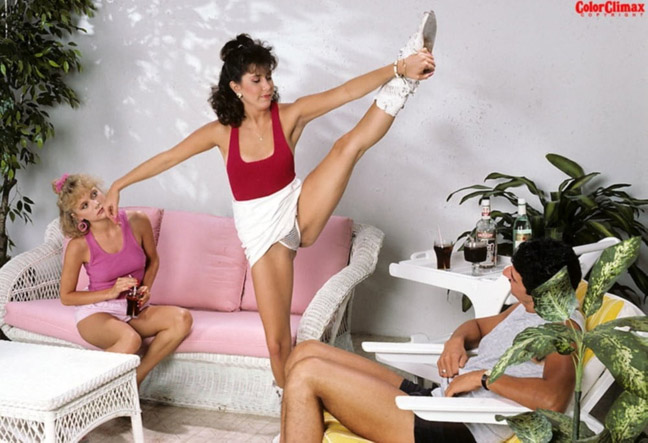 Frankie Leigh in a 1987 photo shoot
*
4.
Summer 1989
When Cynthia left the porn business in 1989, it was a deliberate, considered decision.
For the last two years, she'd been Frankie Leigh to everyone: her friends, fans, and fellow adult film actors. It'd been a wild trip, but she felt burned out and now wanted to reclaim her own self and her own name, and start anew. It was time to leave Frankie Leigh in California and become Cynthia Geller again.
As if to distance herself from her past in a physical way, Cynthia moved across country to settle in New York. She'd saved her sex movie checks carefully, and so she could afford a sweet, small apartment at 206 Rivington St on the Lower East Side.
She didn't regret what she'd done in California, but she was also smart enough to know that she didn't need it biting her in the ass in the next stage of her life. So she cut ties with her old friends out west, left no forwarding address, and created a new persona for herself.
She laundered her identity like a drug dealer launders his profits.
*
5.
April 1996
Cynthia proudly stood at the entrance to the historic Rockwell building on the Upper West Side of New York.
That day, she was starting work at Branic International Realty Corp., a successful real estate company that owned Manhattan property, including the Rockwell building she now gazed upon. Her new role was to be the assistant to Hank S. Freid, the President of Branic International.
For the last seven years, she'd led a happy carefree life, living off her savings, doing odd jobs, barely thinking about the past she'd left behind her in Los Angeles, or the future that lay ahead.
Today Cynthia's transformation was complete. Today was the first day of the rest of her life.
*
6.
Rewind.
July 1987
When I spoke to Frankie Leigh, years after she had made her first adult film, she closed her eyes to accurately remember the names of those early films she made for Leisure Time and Ron Jeremy.
"I started in the summer of 1987 with Wet and Wild – I think that was my first. Then Gazongas – where I did a scene with a guy that was Burt Reynolds doppelganger. Precious Assets – Ron wrote a sex scene for the two of us in that. Then there was Little French Maids, Wet Weekend, Holly Does Hollywood 2, Bare Essentials, Party Animals, Tracey's Love Chamber… so many. They came so fast.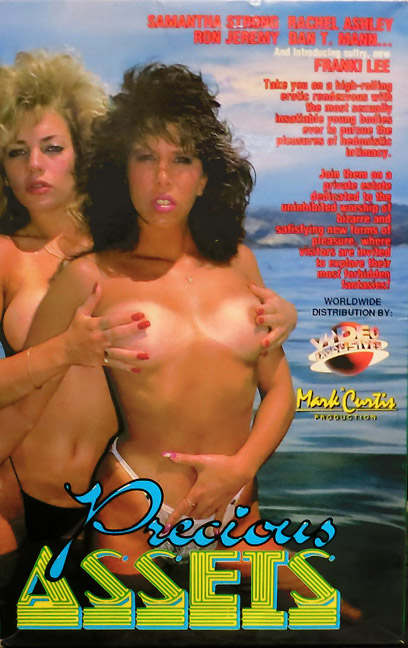 "Some girls tried to ration the number of films they made. Not me. I took all the work I was offered. I worked five, six days a week. I did movies, magazine layouts, some print ads, a little stripping… everything. I knew I wasn't going to be doing this line of work forever. I wanted to save up my money so that I could have a good life afterwards.
"I was smart in those days…"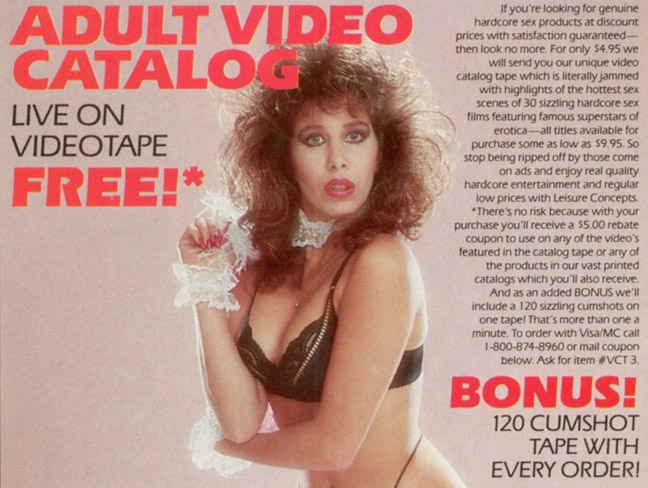 Frankie Leigh advertises a Mark Carriere compilation
*
7.
Rewind.
June 1988
On set, Frankie Leigh worked hard.
Off set, Frankie Leigh partied hard. She was young and her body forgave her quickly for nights of drinking and recreational drugs. One of her closest friends was a fellow porn starlet named Michelle Schei, who performed under the name Megan Leigh.
"We pretended to be sisters," Frankie Leigh remembered. "We both took the second name 'Leigh' to make people think that."
Michelle was sassy and street-smart. She showed Frankie the ropes. Michelle had started young, stripping at the age of 18, when she was hired as at the Mitchell Brothers' O'Farrell Theater in San Francisco. For a hot moment, the two porn girls were inseparable, finding friendship and comfort in each other in an otherwise unreal world.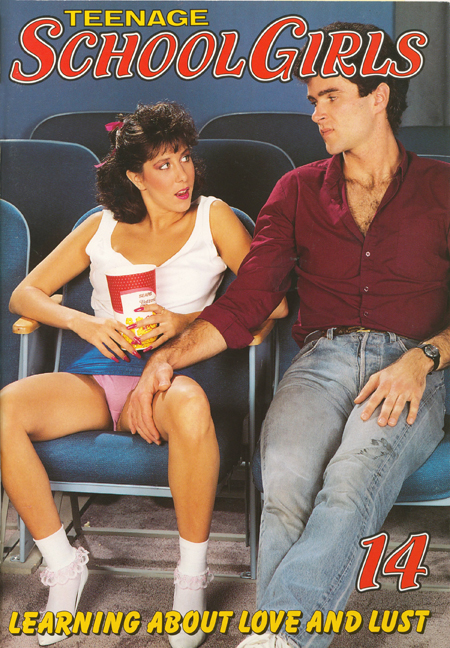 *
8.
November 1996
The first months at Branic International Realty Corp. were good for Cynthia.
Apart from a regular pay-check, health benefits, and the promise of promotion, she enjoyed the company of her co-workers.
But then she was sexually harassed. It was a succession of minor incidents at first, but they became more overt and intrusive until she could no longer ignore them. She tried speaking to colleagues but since the perpetrators were senior managers, she found little support.
The harassment continued. Eventually Cynthia couldn't perform her duties and so took drastic action: in November 1996, she filed a sexual discrimination charge against Branic International with the New York State Division of Human Rights.
After learning of the complaint, Branic International placed Geller on paid leave while settlement negotiations took place. In August 1997, an agreement in principle was reached, but two months later, Branic reneged on the deal and refused to proceed with the settlement.
Cynthia fought back, despite her money being quickly drained by the costs of the legal process. She filed a suit against Branic in the District Court. The case moved slowly through the system, becoming more complex and protracted, until Cynthia's savings disappeared completely. When the settlement came, it was cursory and derisory.
Cynthia had tried to go straight. Instead, she'd got kicked in the teeth. She was broke and disappointed.
*
9.
Rewind.
Number of pornographic films made by Frankie Leigh by year of release:
1987: 22
1988: 41
1989: 22
1990: 1
1991: 8
1992: 2
1993: 3
1994: 1
1995: 1
Movies released after 1989 were made before Frankie Leigh left the industry in 1989.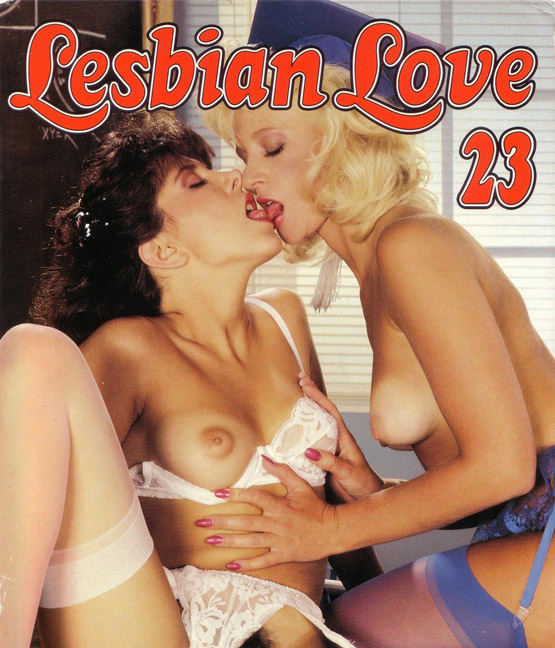 *
10.
August 1998
Christian Bouthillette was born October 1st, 1960 in Montreal, Canada.
He graduated from high school in 1977 and studied education in Montreal hoping to become a PhysEd teacher. He loved sports and was a keen track and field athlete. After being diagnosed with periostitis (an inflammation of the periosteum, a layer of connecting tissues that surround the bone), his tibia was affected and he could no longer jump or run. So he turned to bodybuilding to keep fit and healthy.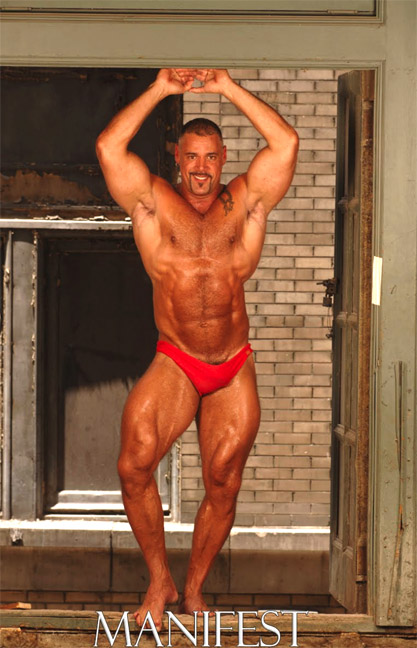 He moved to New York in the mid 1990s, and won numerous bodybuilding competitions – including the 1995 Canada Cup and the 1998 National Physique Committee (NPC) New York Grand Prix in the super heavyweight category. In 1998, Christian started his dream job as a personal trainer.
Cynthia met Christian one night in New York. They hit it off straight away. Christian was a protective, warm and friendly bear of a man, and Cynthia felt vulnerable and in need of care.
On August 3rd, 1998, they went to City Hall and got married.
Cynthia was happy with Christian and willing to overlook the fact that her new husband was gay.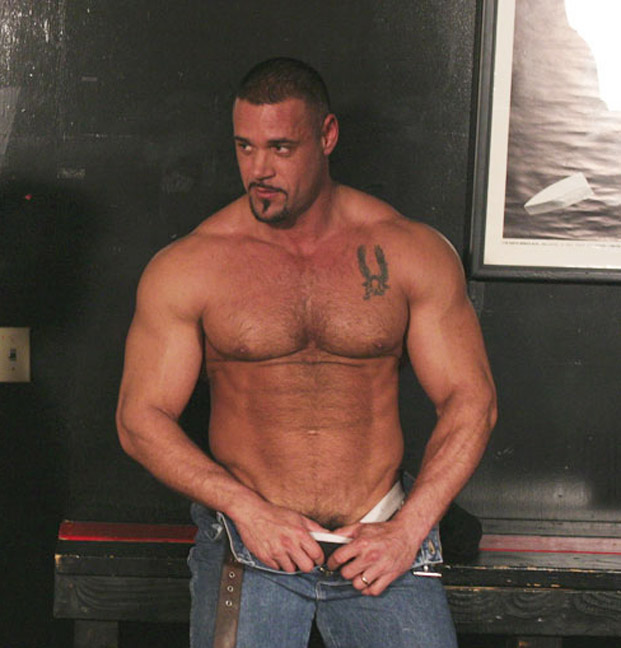 *
11.
Rewind.
January 1988
Within the world of 1980s porn starlets, there were different castes.
At the top were the A-listers – big names like Ginger Lynn and Christy Canyon – goddesses whose air-brushed photographs emblazoned box covers, and who were given exclusive contracts with prestige companies like Vivid.
Then there were the second-string performers, women who aspired to be A-listers, but nevertheless enjoyed fleeting moments of semi-notoriety.
And finally, there were the porn extras, bit-players, and also-rans. Their more minor status meant that they usually worked for lesser directors, men like Vinni Rossi, John T. Bone, and Roy Karch. Their lesser status resulted in sex scenes with similarly lower-ranked male performers, semi-studs like Frank James, Mark Wilde, Jeff James, and Sacha Gabor. And crucially, their lower place in the porno pecking order marginalized them in terms of the type of films they were offered. They appeared in bi-sexual or B&D-videos aimed at more kinky niche markets that were invariably shunned by higher-profile actresses.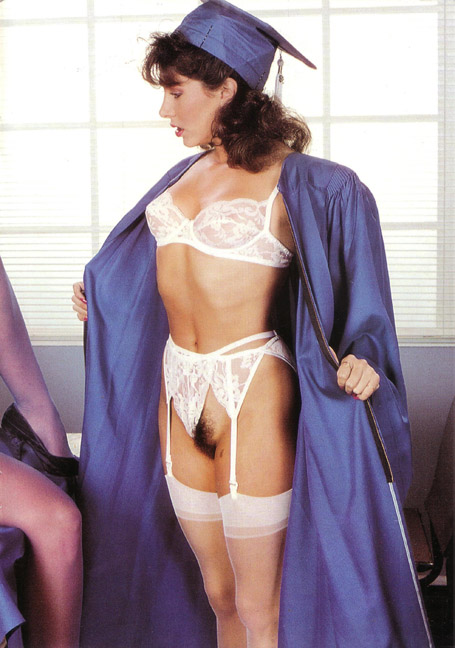 Frankie Leigh found her home in the third category, appearing in films like Bi Sexual, Spanked Students, Bi and Beyond 2, and Hung Guns. She didn't mind what the content of the films was: she liked the company of gay men, and spent much of her time in gay bars. She was tickled by the fake chains and ropes in the bondage movies.
Occasionally she was picked by a bigger-name director – Bob Chinn for The Honeymooners (1987), Henri Pachard in Moonlusting (1987), or Gerry Damiano for Future Sodom (1988) for example – but they typically reduced her to an add-on role or a body in an orgy scene.
Whatever. It worked for her. And so, she developed a small but devoted fan following, and made hay while the sun shone.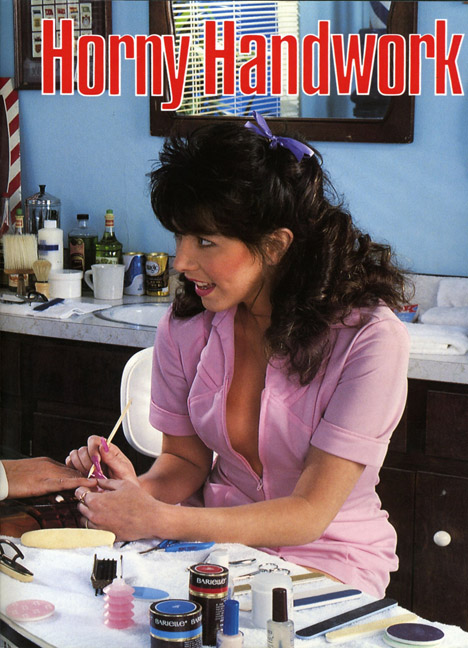 *
12.
1999-2000
Cynthia and Christian moved into an apartment in Jersey City, a short distance over the Hudson from Manhattan.
Cynthia took jobs waitressing, while Christian started to supplement his work as a personal trainer by modeling for Colt Studio, the gay production company famous for its presentation of hyper-masculine images.
Christian became known as 'Karim', and made several gay porn films, including Big 'N Plenty, Dual: Taking it Like a Man, and Top Shots 3.
Cynthia and Christian's union was an unusual marriage that couldn't last, and it didn't. They remained on good terms, but split within a couple of years.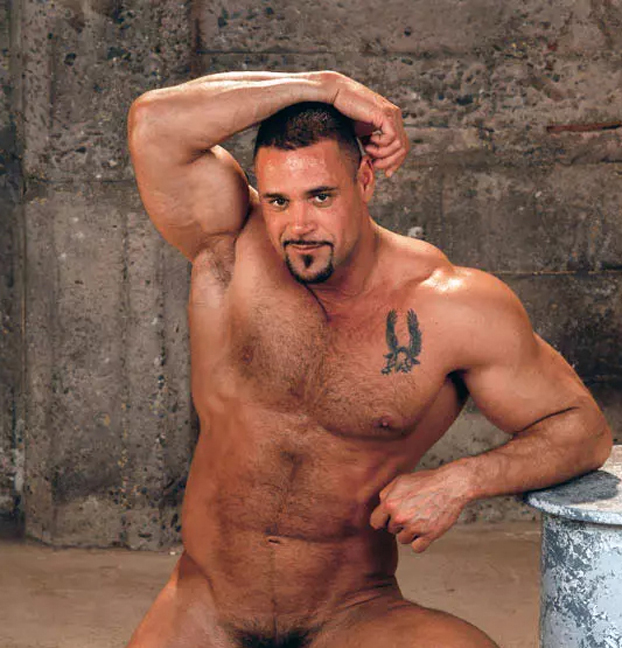 'Karim'
*
13.
2001
Cynthia was still wounded from her futile, expensive court case – and now broken from the breakdown of her relationship with Christian. She needed help. Not receiving it, she self-medicated, and started drinking more. She'd always been happy taking a drink since her teen years, but now the drink was taking her. She joked wryly, "Alcohol may be man's worst enemy, but the Bible says love your enemy."
She returned to California, moving around several cities looking for a lucky break, but nothing turned up and she was disappointed again.
*
14.
2001 – 2007
Cynthia Geller addresses:
12/2001 – 01/2003 – 742 Market St, Apt 16, San Diego, CA
01/2003 – 02/2006 – 112 Montecito Ave, Pismo Beach, CA
01/2006 – 02/2007 – 535 Geary St, Apt 412, San Francisco, CA
From 01/2007 – 400 Camden Pass Ln, Fort Walton Beach, FL
*
15.
Rewind.
December 1989
From 'Frankie Leigh Bids Us Farewell' in Adult Video Action (12/1989):
"They're billing Spellbound as Frankie Leigh's 'farewell appearance.'
"If it's true that she's really leaving the business, we're truly sorry about that. She's barely had time to get her career off the ground, and already she's produced zillions of different fantasies in millions of different men.
"She is HOT!"
*
16.
Sidebar 1
June 16, 1990
Frankie Leigh's best friend, Michelle Schei, aka adult film star Megan Leigh, and the only person Frankie kept in touch with when she left the XXX business, died of a self-inflicted gunshot wound to the head.
Michelle left behind a note alluding to long-running personal problems that she could no longer cope with.
*
17.
April 5th, 2008
Cynthia Geller was 40, still attractive, a thick mane of dark hair covered her smiling features. She moved to Hudson, Florida, a small beach town an hour north of Tampa on the west coast of the Florida panhandle. Her rented place at 13100 Clermont St was, in truth, not much more than a near-derelict trailer made from corrugated sheet metal, but it was quiet and private. Above all, it was a home, and Cynthia needed a break.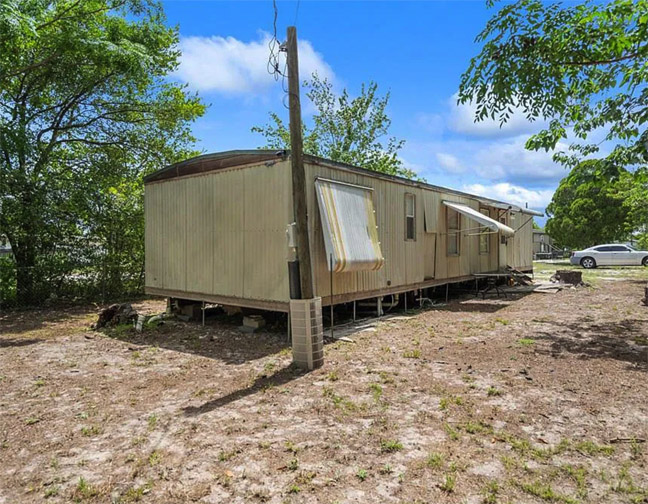 13100 Clermont St
Cynthia liked people, tried to make friends, and was keen to help people out, but neighbors could mistake enthusiasm for intrusive prying, and Cynthia's energy could rub people up the wrong way. What's more, she was still drinking heavily.
One night, she heard that a woman, living 100 yards up the road, had been bad-mouthing her. She accused Cynthia of being too forward with the men folk in local bars, drinking too much, and being an unwelcome addition to the neighborhood. One night, in the early hours, fortified by alcohol, Cynthia charged up the road and broke into the woman's house. She dragged the gossip outside and confronted her. Neighbors were woken by the altercation, and called the cops. Cynthia was arrested and charged with trespassing, assault, and battery.
"I'm going to kill you when I get out," she was heard shouting as the police bundled her away.
Cynthia was held overnight, given a date to show up in court, and released.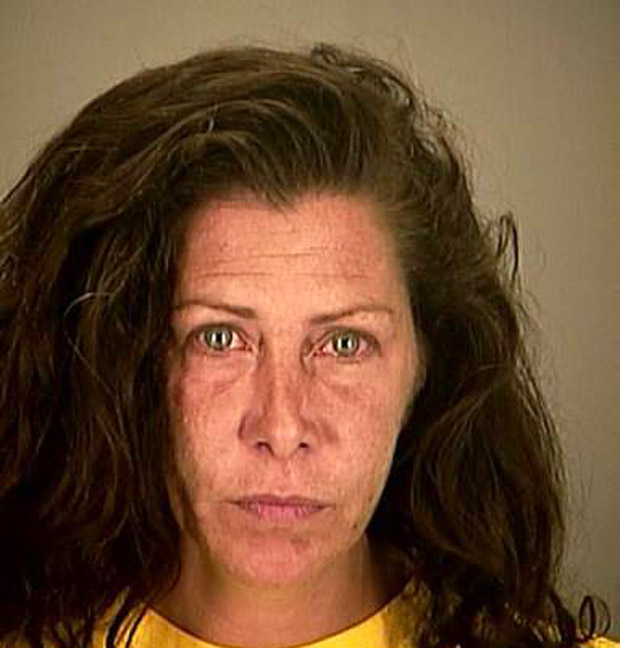 Cynthia, police photo, April 5, 2008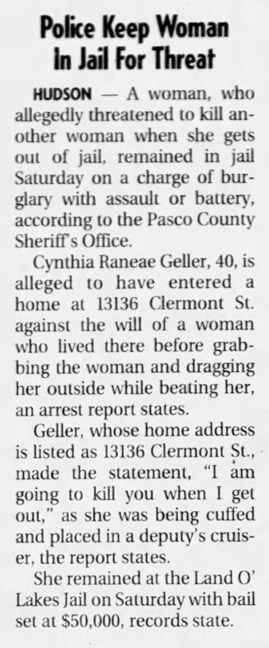 August 9th, 2008
Four months later, Cynthia failed to show up for her court date. She was arrested again. This time she stayed in jail.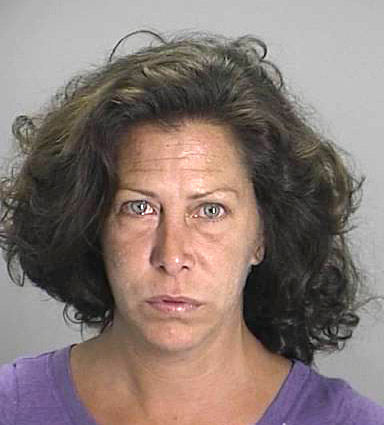 Cynthia, police photo, August 9, 2008
*
18.
February 4th, 2009
When Cynthia got out of jail, there wasn't a whole lot waiting for her. She'd lost the trailer home on Clermont St, her few possessions had been trashed, and she didn't have money to satisfy a landlord that she could pay rent.
So she lived on the streets for a while, asking for money, food, and booze from anyone with the time and inclination to listen. She was arrested again, this time for loitering in the back lot of a fast-food restaurant, looking for scraps to eat. Her bond was set at $150.
No one paid it, so Cynthia went back to jail.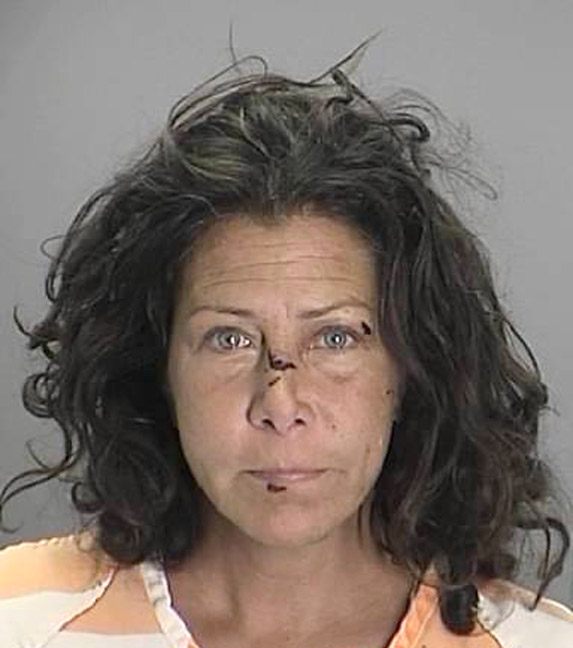 Cynthia, police photo, February 4, 2009
*
19.
May 2009
Cynthia was released from jail, she was full of optimism and good intentions.
She found a place to live in a homeless camp on the edge of a wood near the intersection of State Road 52 and U.S. 19. It was just minutes away from her former trailer home. She'd fallen down the ladder of life but her spirit was unbroken and her good nature survived. She fell in with a homeless couple, Kimberly Sue Goode and Paul Pelchat, and she felt part of a group again.
She got herself a boyfriend too. William Johnroe. A squat, aggressive, bulldog of a man, short in stature, still shorter in temper. He'd just gotten out of jail after a 13-year jail sentence for a sexual crime, the nature of which he kept secret.
At 33, Johnroe had spent all his adult life behind bars, and it showed in his feral approach to relationships. He said he'd do anything to take care of Cynthia. She needed a strong influence in her life, and wanted to believe him.
*
20.
June 20th, 2009
Cynthia, William Johnroe, Kimberly Sue Goode and Paul Pelchat lived in a collection of tents in a wooded area of Hudson, and regularly got into trouble. Their daily habit was to panhandle or hold signs on U.S. 19 until they had enough money to buy booze for the day. Their nightly habit was to drink themselves into a stupor, and it rarely ended well.
On this particular day, just the facts: Kimberly flirted with Cynthia. Cynthia told Kimberly to stop because Johnroe was possessive and would get mad. Kimberly took offense and slapped Cynthia. That angered Johnroe so he punched Kimberly. Kimberly was upset and retreated to her tent. Cynthia and Johnroe kept drinking.
A few hours passed. Kimberly emerged with a wooden club. She rushed Johnroe. A swing and a miss. A costly mistake.
Johnroe grabbed the club. He began striking Kimberly, and didn't stop. Kimberly fell to the ground. Johnroe continued to hit her. Kimberly stopped fighting back. By the time it was over, her dentures were broken, she had broken ribs and broken fingers. Her features were smashed so bad that Cynthia would say afterwards that it looked like her face was gone.
Sometime that night, Kimberly died. She was 46.
Her dead body lay in the wood. Johnroe and Pelchat dragged it deep into the woods. Johnroe tried to dig a hole with his hands to bury Kimberly, but after an hour, he gave up. Instead, he wrapped her body in her tent and covered it with branches from the surrounding palm trees.
Johnroe told Cynthia and Pelchat that they were as guilty as he was. Johnroe instructed them both to stay silent about Kimberley's murder. He said that no one would notice Kimberly's absence: she was just a worthless homeless deadbeat, and not a soul in the world cared about her. She'd already disappeared from society, and so her death had changed nothing. Johnroe said he'd kill Cynthia and Paul if they reported the crime: "If I go down, you'll go down with me," he said.
The three left the wood, and were seen panhandling on the streets the next day.
*
21.
July 19th, 2009
Cynthia stayed with Johnroe after the killing. She was terrified of him and knew he would kill anyone who got in his way. But what upset her most in the aftermath of Kimberly's murder was when Johnroe said that Kimberly didn't matter because she was homeless. He said that no one cared about her. That hurt Cynthia. She wanted to get justice for Kimberly but Johnroe's hold over her was too strong. He never let her out of his sight and never let her speak to anyone behind his back.
Then, a month after Kimberly's murder, they ran into a street musician named Joe Fylipek, who went by the name 'Guitar Joe.' Usual story: Cynthia liked him, Johnroe hated him. The following day, Johnroe asked Guitar Joe to keep an eye on his backpack in the parking lot of a shopping mall. A few minutes later, Guitar Joe became distracted and walked away.
When Johnroe returned and found his possessions unattended, he chased after Guitar Joe and punched him in the face. Then he smashed Guitar Joe's guitar over the musician's head. By the time cops showed up, Guitar Joe was a mess and Johnroe had fled the scene.
Cynthia saw her chance. She told the cops the whole story of Kimberly's slaying and took them to the body. By now, it had been more than a month since Kimberly died.
Johnroe was found and arrested a few weeks later. He was tried for manslaughter rather than murder as he convinced the judge that Kimberly had attacked him first. He was sentenced to 30 years in jail.
Cynthia felt vindicated. Homeless people had few rights, but they still had their dignity.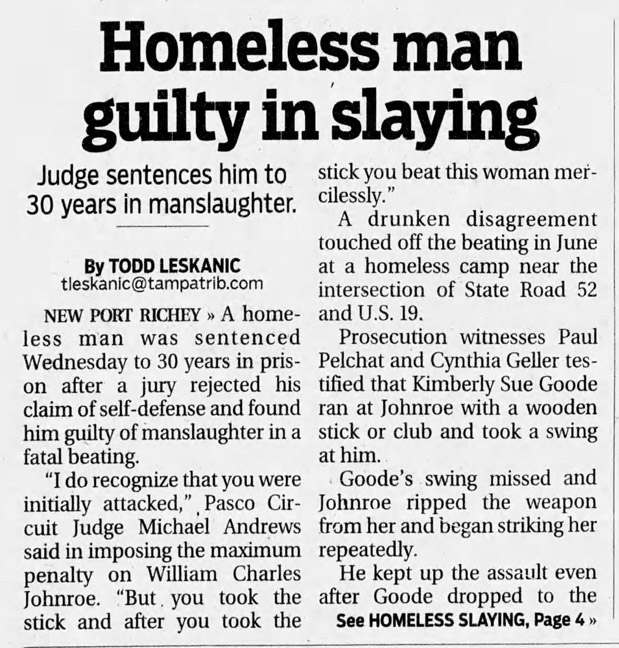 *
22.
December 2009
Cynthia was emotionally damaged by Kimberley's murder. With no home or community to return to, she lived an increasingly precarious existence on the parched Florida streets. She slept in doorways, underneath bridges, and in abandoned warehouses.
The little money she gleaned from the kindness of strangers she spent on drink and passed most days in an alcoholic haze.
She was arrested on a regular basis. She didn't care. It got her out of the harsh sunlight, and off the streets for a few days each time.
Her arrest record reads like a perverse diary.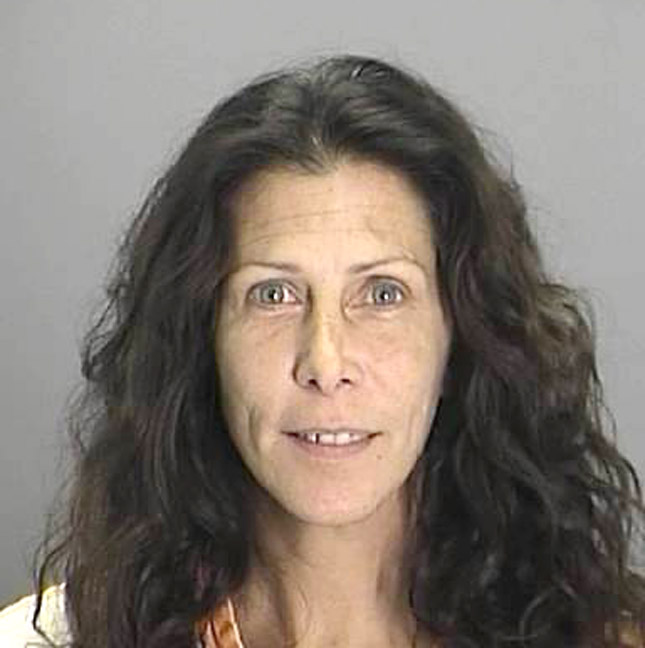 Cynthia, police photo, December 1, 2009 – 4.37pm – Pasco – Soliciting without permit, Hold for Pinellas County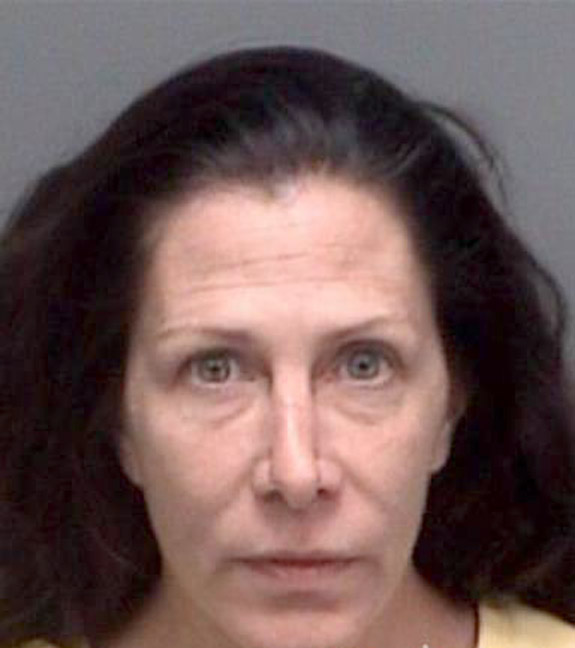 Cynthia, police photo, December 22, 2009 – 10.28am – Pinellas County – Transient, Soliciting upon roadway, soliciting in public, soliciting money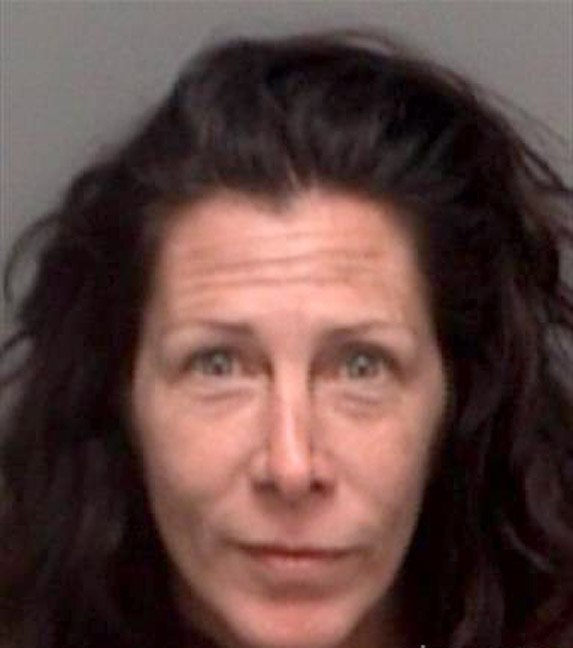 Cynthia, police photo, December 26, 2009 – 2.40pm – Pinellas – Transient, Trespassing on property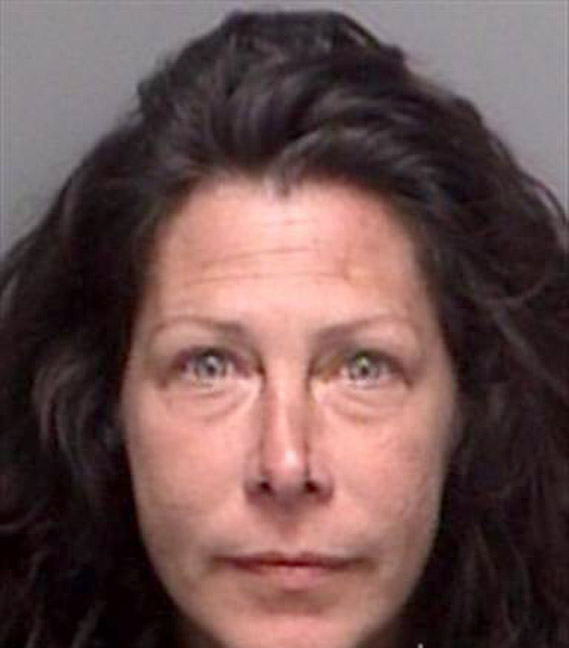 Cynthia, police photo, February 5th, 2010 – 7.11pm – Clearwater – Transient, Littering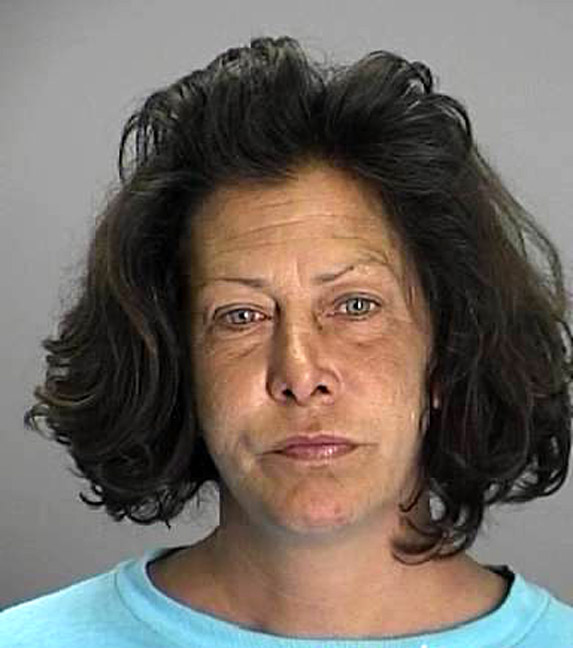 Cynthia, police photo, March 18, 2010 – 8.06pm – Pasco – Auto Burglary, Soliciting in a Public Street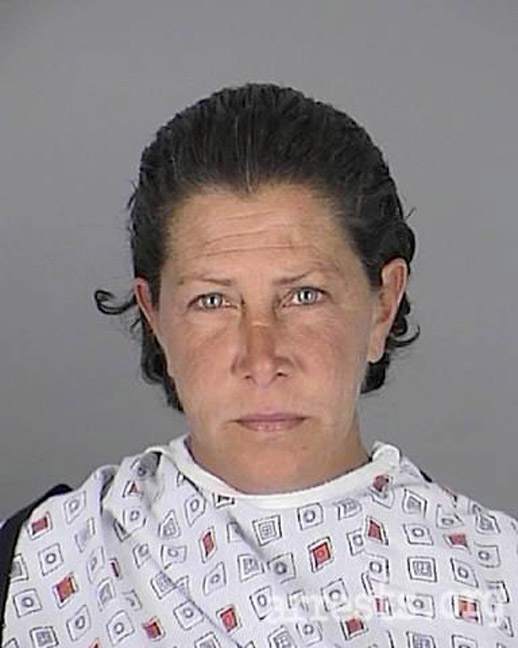 Cynthia, police photo, December 8th, 2010 – 8.07pm – Pasco – Retail theft
*
23.
May 19th, 2011
Cynthia started working as a prostitute.
It wasn't long before she was arrested again: in the late spring evening, a cop car saw Cynthia approaching cars at stop lights. They went over to speak with her. She immediately admitted what she was doing: but what else was she meant to do, she asked? Social services hadn't helped her, so this was a matter of survival. No matter, said the cops, and booked her for soliciting for prostitution.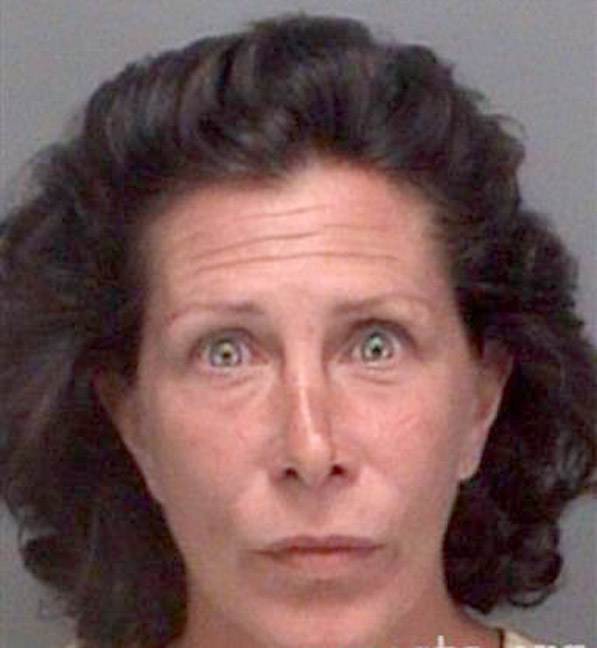 Cynthia, police photo, May 19th, 2011 – 5.38pm – St Petersburg – Soliciting for Prostitution
*
24.
June 2011
Arrest documents record a person's weight when they are arrested.
Cynthia's arrests in 2008 showed her weight was 130 pounds. Three years later, she was just 82 pounds.
*
25.
Common causes of cirrhosis include drinking too much alcohol or a long-term liver infection, such as hepatitis B or C.
Cirrhosis may not cause symptoms at the start, but later symptoms include feeling sick and tired, yellow skin and eyes, itchy skin, and a swollen stomach.
Cirrhosis of the liver has four stages: (i) Inflammation, (ii) Fibrosis, (iii) Cirrhosis, and (iv) Liver failure.
Stage 4 cirrhosis is life-threatening and is usually fatal without a transplant.
February 2012
Cynthia was diagnosed with Stage 4 cirrhosis of the liver.
*
26.
Sidebar 2
March 2012
After his conviction, Cynthia's ex, William Johnroe, hadn't adapted well to life at the Tomoka Correctional Institution in Daytona Beach. He made few friends inside and developed a reputation for violence. When Anthony Cannavino, a corrections officer at the jail, ordered a group of inmates to line up for him in the recreation yard, Johnroe snapped.
Johnroe hit Cannavino in the face, knocking the officer to the ground where Johnroe continued to beat him. He broke Cannavino's nose, cheekbone, and left ring finger. Cannavino suffered a concussion, required stitches on his left hand and eyebrow, and underwent surgery. He couldn't return to work for eight months.
Johnroe was sentenced to an additional 30 years, giving him little hope of ever being released.
*
27.
May 31st, 2012
Back in Hudson, Cynthia was arrested again for roadway solicitation.
It was one of a long string of arrests that result in a series of jail spells.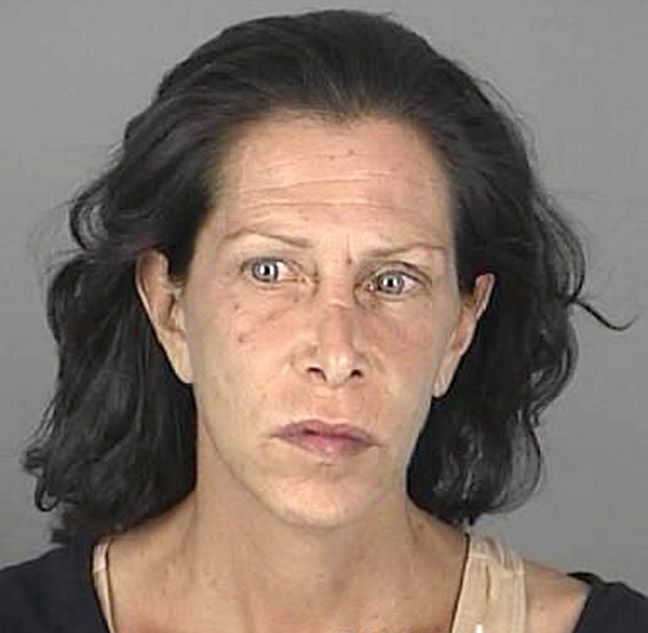 Cynthia, police photo, December 8th, 2010 – 9.10pm – Pasco – Solicitation for Prostitution
*
28.
Sidebar 3
January 28th, 2013
Monday morning. Wilton Manors, Fort Lauderdale, FL.
A swarm of vehicles assembled at an apartment block on NE 20th St: emergency vehicles, police cruisers, a Broward Sheriff's Office Crime Scene van, and eventually the county Medical Examiner's truck. They were responding to reports of a body discovered in one of the apartments. The dead man was a popular local bodybuilder and fitness trainer, who lived at the high rise with his partner.
Sources close to the case said that the 52-year-old was discovered 'unattended' in his bath tub.
The management of the luxury apartment building posted a note of condolence and sympathy near the building's elevators, explaining the cause of his passing as a massive heart attack possibly brought on by an overdose. It was noted that the man had recently been arrested for cocaine-related offenses. The same source also stated that a note had been found on the scene by investigators, but no further details were released.
The deceased was named as Christian Bouthillette.
"It is with a heavy heart that we report that we have lost one of our most cherished Colt Men from the Colt history books: Mr. Colt Man, Karim," the studio wrote in a blog post.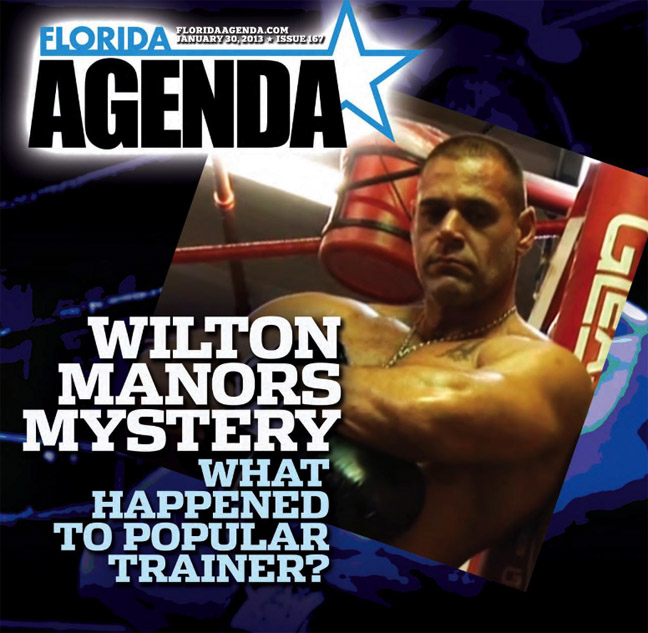 *
29.
June 2014
I received an email from Cynthia Geller.
It was a surprise for several reasons. Firstly, I'd written to her years previously and had given up hope of receiving a reply. Secondly, I'd heard Cynthia had been homeless for years, so I had little hope that sending her an email would find its way to her. And finally, she was in good spirits.
I called her and we enjoyed a frenetic conversation. She spoke quickly and breathlessly about anything that crossed her mind. She was excited that there was someone who still remembered her adult film past: "I thought I'd been forgotten. It was a crazy, fun, wild time. I felt like a movie star. Eventually I had to move on, but I do sometimes still miss it."
She was wistful about how age and life on the streets had changed her: "So much has changed in recent years. I was beautiful back then. So pretty. You wouldn't recognize me now."
She was open about being homeless: "I don't like the word 'homeless'. Everyone needs a home, and so no one is truly homeless. I call us 'unhoused'. But the unhoused life is tough, you know? It's relentless. You never get a break from the hustle. If you stop for a moment, it swallows you up and defeats you."
She was honest about her health: "I have this liver condition. It's difficult. Probably not helped by my drinking. I know, I know, I should have stopped long ago. I manage my symptoms every day. I don't complain, because it's not just the people who are unhoused who suffer. There's no health care for anyone in this country if you don't have money."
And she joked about her tattoos: "I've got real tattoos. Jail tattoos. Not these dumb, color pictures you get on your body from an artist in a parlor. Mine are hard core. I've done time and I have the ink to prove it" she laughed.
It was clear that she wanted to continue to talk, and when I suggested interviewing her about her career, she was enthusiastic about recording her story and memories. She promised to stay in touch, but after our call, she disappeared again.
It was several years before I heard from her again.
*
30.
August 1st, 2018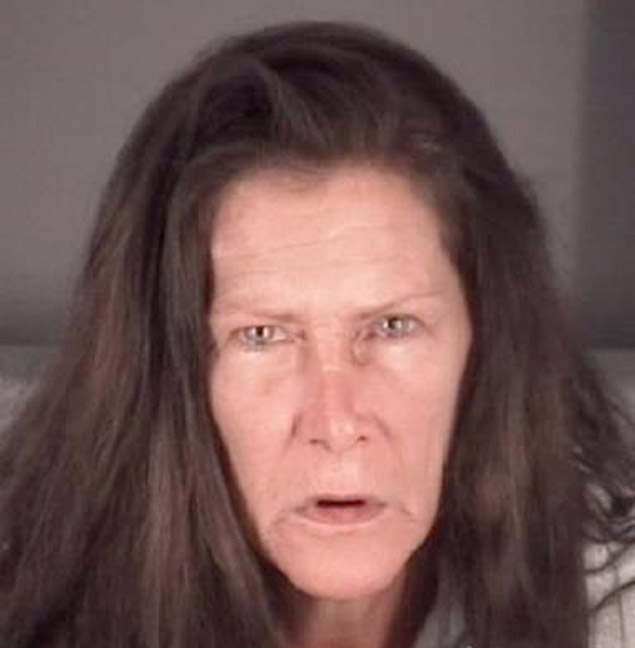 Cynthia, police photo, August 1st, 2018 – 6.27pm – Port Richey – Fugitive from Justice, Dangerous Drugs
*
31.
November 2019
Out of the blue, Cynthia called. She said she was more hopeful about life though her health hadn't improved. She admitted she still struggled with drink, but had found work with a local charity helping unhoused people. After years on the streets, it was a role that she felt ideally suited for.
She'd changed her name to Katie, and each week, she spent time with unhoused people advising them of their rights, sharing survival tips, and raising their spirits. She made a point of giving everyone a compliment. She spoke about how she had missed out on being loved herself and didn't want anyone else to feel that way.
According to people who worked side-by-side with Cynthia, she made every person feel special. When she gave out meals, she insisted on putting table cloths on all the tables: everyone deserves to be fed with respect, she said. Sometimes her enthusiasm exceeded her ability, such as when she did laundry at the church – a task she admitted to never having done before.
Life was good she said. She'd turned over a new leaf, and was looking forward to continue to help people. She had started to write poetry too, and was proud to report that some pieces had been published in local magazines.
Once again, we resolved to document the memories of her life. I never heard from her again.
*
32.
December 6th, 2020

Cynthia's arrest photograph at the end of 2020 is a portrait of fear.
Her gaunt features express bewildered, terrified confusion. But it is her haunted eyes that hurt the most. Her earlier police photographs had been defiant, amused, or bored. Now she looked lost, alone, and afraid.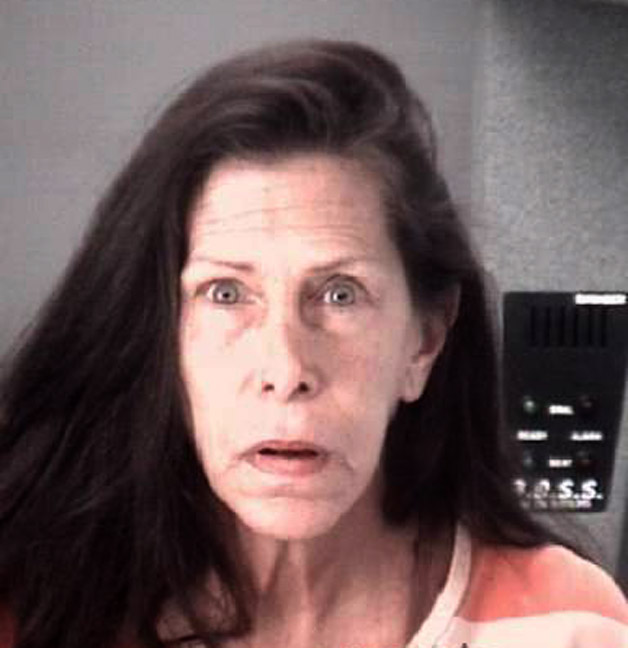 Cynthia, police photo, December 6th, 2020 – 12.20am – Pasco – Trespass, Failure to Leave Property upon order by Owner
*
33.
November 13th, 2021
In 2021, I made a concerted effort to find Cynthia again. I still wanted her to tell her story in her own words. I had always feared for her safety, but as the years passed, I was increasingly worried about her health. I sent her multiple emails, but heard nothing more from her.
I eventually contacted the church where she volunteered. They told me Cynthia had passed away a few weeks earlier.
A memorial service was to be held in her honor. A member of the mission service center remembered how Cynthia had viewed every individual as a person – a father, mother, brother or sister – and not a situation. She said Cynthia wanted to love each person even if nobody else would. Despite becoming more frail, Cynthia had taken risks during Covid because she wanted everyone to feel safe.
The service was filmed and published on YouTube as a tribute to the inspirational work Cynthia had done. At the time of writing, eighteen months after her passing, it had been viewed twenty-one times.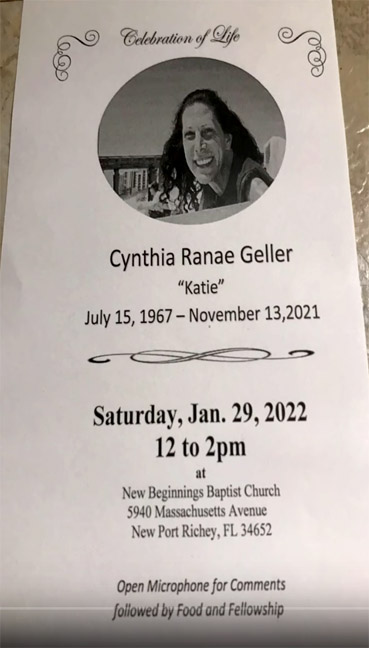 *
Epilogue
Rewind.
April 1996
Cynthia proudly stood at the entrance to the historic Rockwell building on the Upper West Side of New York.
That day, she was starting work at Branic International Realty Corp., a successful real estate company that owned Manhattan property, including the Rockwell building she now gazed upon. Her new role was to be the assistant to Hank S. Freid, the President of Branic International.
For the last seven years, she'd led a happy carefree life, living off her savings, doing odd jobs, barely thinking about the past she'd left behind her in Los Angeles, or the future that lay ahead.
Today Cynthia's transformation was complete. Today was the first day of the rest of her life.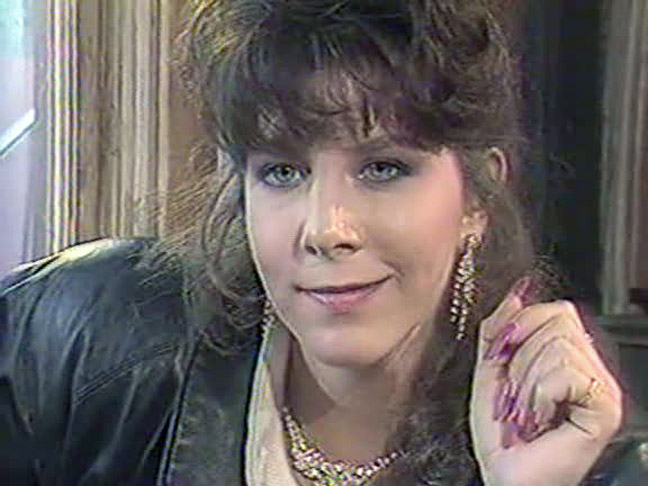 *