We set up The Rialto Report to learn about the lives and experiences of those who made up the early New York adult film industry; no movie career is too short or insignificant to be of note to us.
Take the example Marilyn Gee, aka Marissa Constantine, aka Marylin Gouskos, aka Dusty Lust. She appeared in just nine films in the early 1980s, made by the likes of Gerard Damiano, Cecil Howard, Roger Watkins, and Fred Lincoln. She was a striking, dark-haired performer, who also showed up on the award scene and at industry parties of the time.
And then overnight, she disappeared from the film world.
What had led her to briefly become an actress in sex films, what was her experience of making films, and what happened to her after she left the business?
The Rialto Report contacted her, and her story is more interesting than any of the films in which she appeared.
Marilyn Gee was talking to Ashley West.
———————————————————————————————-
I never thought my life was particularly interesting. But I guess your existence always seems mundane from your own perspective. To you, life is normal because it's all you know. It's only years later when you look back on what happened that you realize… maybe life was different for me. Maybe I was part of an upturned, rollercoaster, dumpster fire.
I was born in Queens, New York. I ran around Bayside and Flushing, a good girl with cotton bows in my hair. Religious too. Greek Orthodox. Both my parents were Greek immigrants, and they took me and my two sisters to church every weekend. Our religion is like Christianity, except for a few wrinkles which make it different. I still attend church to this day.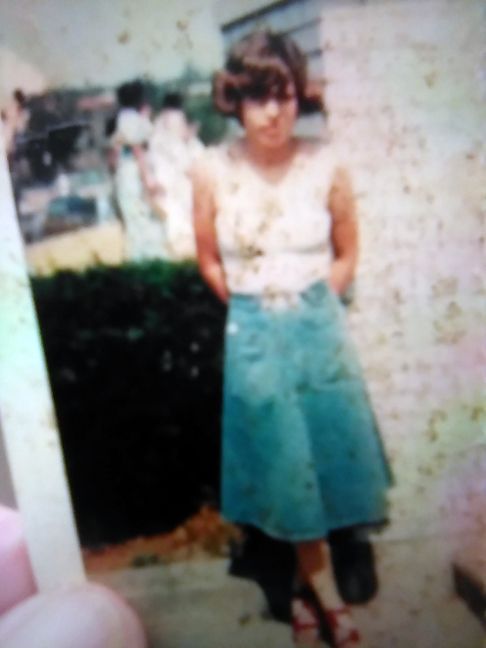 My dad was a chef. He had a Greek diner in Jamaica, Queens called The Post. It had giant plastic menus and every combination of eggs and steak that you can think of. My childhood was wonderful. Happy and carefree. If you're looking for evidence of childhood abuse or neglect, look elsewhere. My parents were kind and loving. They never shouted or hit us. Nothing like that. I was close to them. It was a simpler time: semesters spent in school; summers out at Bayville Beach on the north shore of Long Island, a short drive from our home.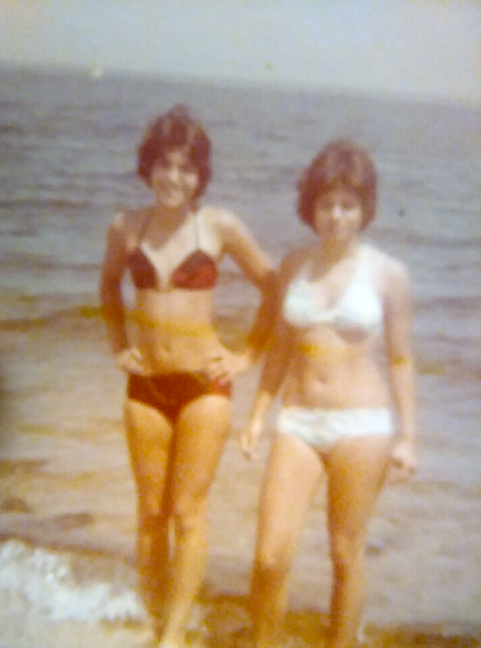 Marilyn, on left
I was the youngest of the sisters, and painfully shy at first. I enjoyed solitary pursuits like painting and reading, and I loved all physical activity like swimming, biking, running, even lifting weights. As I grew older, I became popular in high school, and dated the best-looking boys. Slowly, however, I started getting in trouble. Initially it was harmless fun, staying out late and neglecting school assignments. My parents weren't strict, so I did whatever I wanted. Gradually I got worse. A few drinks and cigarettes turned into staying out all night and partying. The sweaty discos and clubs on Long Island knew me well. The freedom I enjoyed was intoxicating. Soon I was out of control. And then I found my way into Manhattan: that's when the real fun began.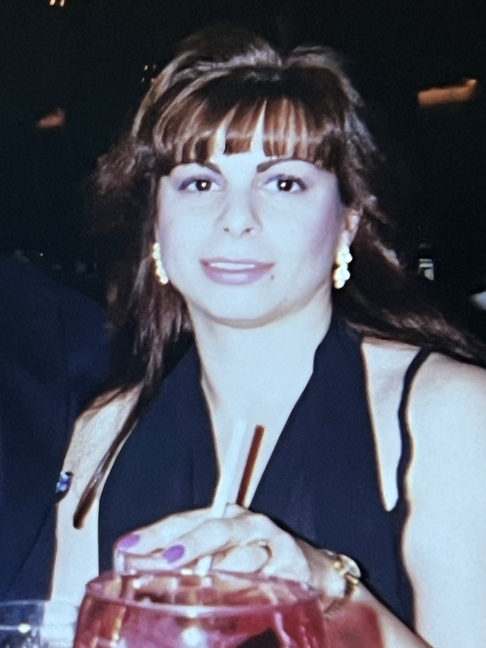 *
I met Helmer when I was 16. A girlfriend in Flushing asked me, "You want to meet a nice guy?"
"Sure," I said.
So she introduced me to a rich, dynamic, ten-years-older, Puerto Rican man named Helmer Toro. Aka Bagel King Helmer Toro. It was the first taste I'd had of real wealth, and I liked it. It was amazing to me that his money had all come from hawking bagels.
Helmer told me that a few years earlier, he and his brother-in-law Hector had bought a small bagel business that they renamed after themselves, 'H&H'. They parlayed it into one of Manhattan's biggest bagel stores on Second Avenue. By the time I met him, he was 30, had expanded his business, and lived in a swanky top-floor penthouse up on the east side. I was impressed, and we started hanging out. When he asked me to move in with him, I didn't think twice. He didn't seem to notice the fact that I was underage. He was too busy making bagels – and money, I guess.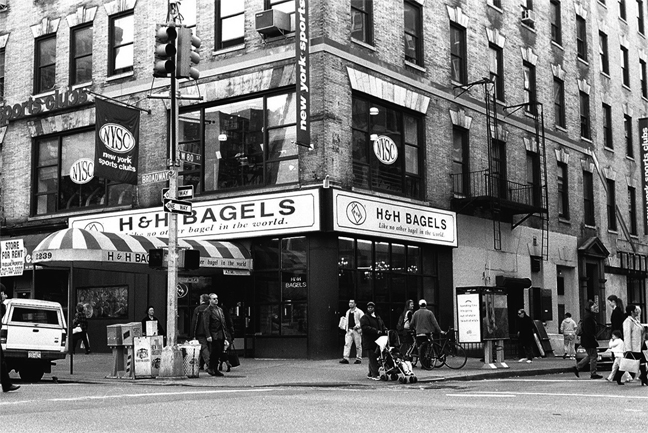 Helmer was fun, but he was cheap as a bag of Oreos. Maybe that's why he liked me. A little Greek teenager from Queens like me didn't know enough about life to have expensive tastes, you know? He had loads of money, but he didn't dish it much. At least not to me. He didn't buy me clothes or jewelry or anything fancy like that.
During the day, he went to work faithfully and routinely, managing the H&H Bagels empire. I had dropped out of school to live with him, so I had to find something to keep me occupied. I went to the park each day, and to the Ziegfeld Theatre. It was 1979, and they were showing the movie 'Hair' (1979) all the time. I spent my afternoons at that theater: I can't count how many times I saw that movie. I started meeting other people too, including a boy who took me gambling down in Atlantic City on the weekends.
Eventually my parents caught up with what had happened with Helmer. They weren't happy, and they told me to come back home. Helmer panicked. The realization dawned on him that he could be exposed as a man harbouring an underage girl for illicit purposes. He got scared. He kicked me out. And so, I moved back in with my parents in Queens. I was upset, but I was still young. What did I know? Life went on.
An epilogue to the Helmer chapter: H&H Bagels continued successfully for many years, and can be seen in TV shows like 'Seinfeld,' 'Sex and the City,' and 'The Office.' About ten years ago, I opened the newspaper to read that Helmer had been arrested and found guilty of stiffing his employees: stealing, withholding taxes, evading unemployment insurance taxes, you name it. Obviously still a cheap guy after all these years. He was sentenced to pay half a million dollars restitution and serve a jail term. Somehow, he managed to convince the judge to let him serve the prison sentence over 50 consecutive weekends. It's a different world for the rich.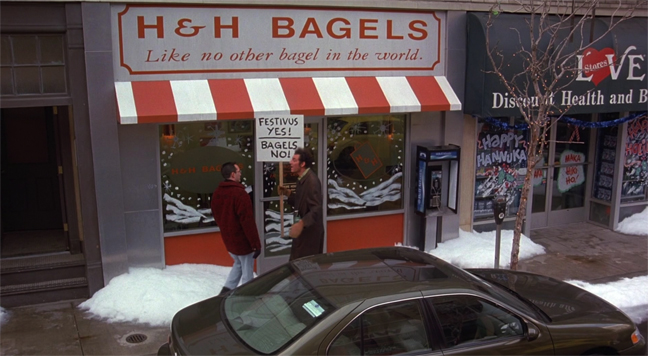 H&H Bagels in 'Seinfeld'
*
Back in Queens, I tried to toe the line. I lived at home, and even though I didn't finish high school, I took a 12-week course and passed my GED. Then I went to Queensborough Community College. I even got engaged when I turned 18. I had met a nice Italian boy named Charlie Cariello.
I still had a wild streak though: I started dancing to make money, and that meant I couldn't keep up with the college work. Nor did I want to, let's be serious.
Around that time, I became tight with a couple in Manhattan – Sharon Flores and her old man, Hector. Sharon was a too-skinny, cute redhead who looked like a slutty Lucille Ball. Sharon knew a photographer, Tony Curran, who was always looking for female models. Tony's gig was snapping nude pics of girls for the local men's sex rags. He'd shot a layout with Kathy Harcourt, an adult film actress from England who a few years later everyone thought had been murdered. His picture of Kathy wearing a leather jacket made the rounds of the magazines at the time.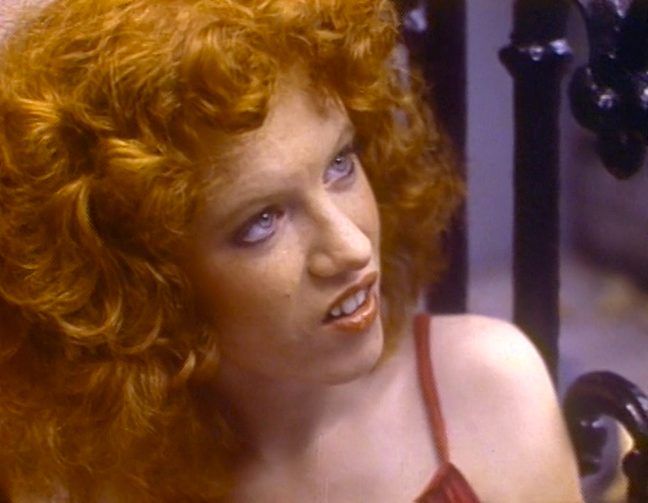 Sharon Flores
Tony offered me a nude photo shoot in his loft on the west side. I accepted. It was strange for me to get naked in front of him, but Tony slipped me some downers, Bill Cosby-style. I learned later that wasn't uncommon. In fact, many of the photographers had pills ready for you when you walked through the door. I was a drugs virgin: I hadn't done anything except for some pot in high school, but I wasn't coerced by Tony or the situation: I was a willing participant. I wanted the buzz, and the 'ludes relaxed me and gave me that calm buzz.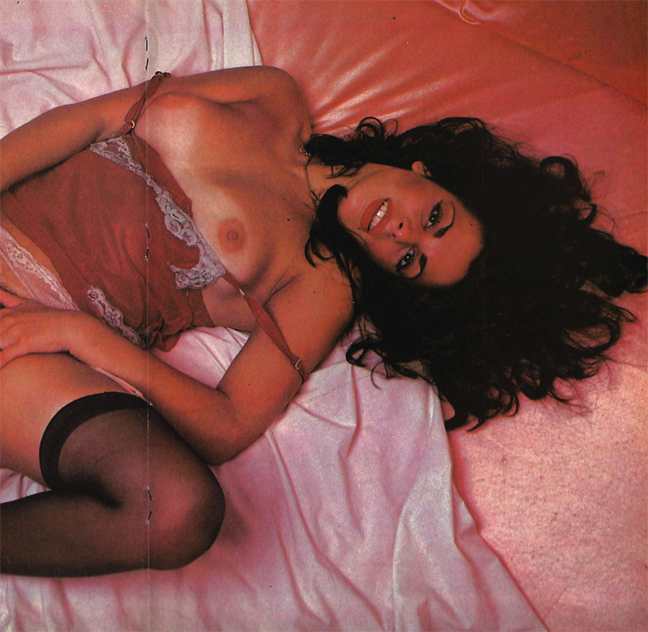 The photo shoot came and went, and I didn't think much more about it. Next thing I knew, my Queens neighborhood was talking about my nude pictures. It seemed like the whole town had found out. Had every male I knew bought the same magazine? My cousin told me even my father discovered the photos.
All hell broke loose. And then my fiancé Charlie called me: his parents had heard the news too. They made him break up with me because of the scandal. They called me cheap, nasty, horrible. So I lost my future husband. Screw you, I thought. I didn't look back.
*
After that, I had to get out of Queens, so I moved in with Sharon and Hector. They had a second-floor apartment in a walk-up on 59th and 2nd in Manhattan. They did a live sex show at a tiny joint called Club Ecstasy. I didn't have much money so I did some more pictures, this time for smutty little publications like Beaver and Genesis. God, the poses I had to do were horrible. Truly awful. But I didn't know better back then. And it helped pay the rent. Occasionally I got some mainstream modeling work: I did a nude roller skate ad and a gas station commercial too, but mostly it was just porno work.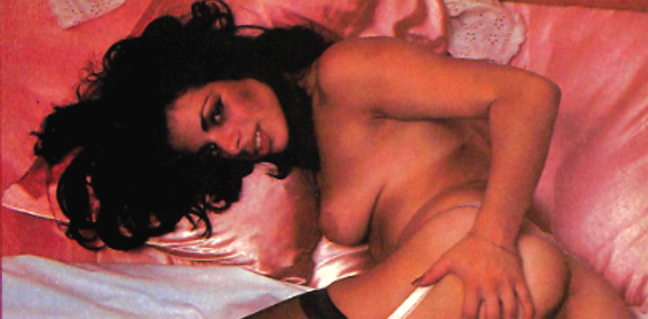 I was good friends with Sharon, but she was shady and you never knew if she was telling the truth. Crazy stories were part of her life. One day she took me to the house of George Huntington Hartford II on the east side. He was a billionaire film producer, art collector, and heir to the A&P supermarket fortune. He seemed to know Sharon well. I think he'd been her john, but she wasn't telling. She never gave you the whole story about anything, so you never really knew what was going on.
Then Sharon told me she had a part in a sex movie called Angel Buns (1981). The star was a big-shot porn actress named Veronica Hart. Sharon heard that the director needed extras for the film: did I want the work? It promised cash in hand at the end of the day. Of course, I was interested. That's the first movie I was in.
We went up to the Bronx to film it. I got paid $25 but you won't see me much in the movie as I had a sheet over my head nearly all the time. I don't even think I'm listed in the credits. Even though I'd done nude photo shoots, this movie experience felt different. I was nervous so I took a tranquilizer. I needn't have worried: it all turned out fine. I was easygoing and could handle most things. I was pretty cool like that.
Sharon had a bigger part than I did. She did a sex scene with R. Bolla, and she was credited as 'Angelina Flores'. I think that was the only film she ever made.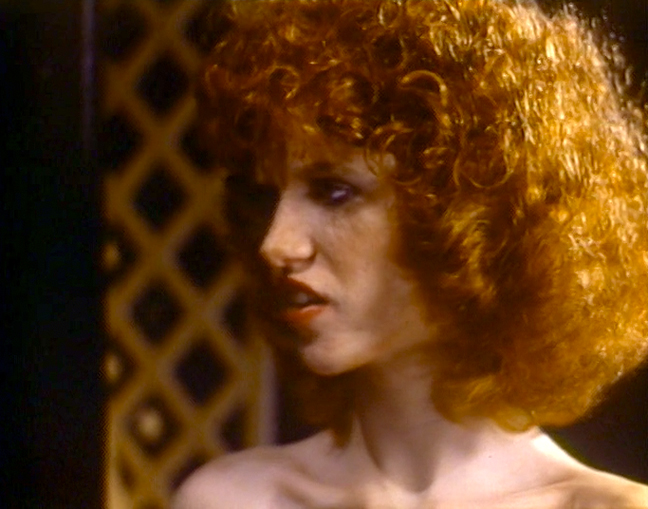 Sharon Flores in 'Angel Buns' (1981)
I met Ron Jeremy on the 'Angel Buns' set. He told me he was from Queens like me, and that he lived in Flushing, so we had common ground. He was smart, funny, and entertaining. We agreed to stay in touch.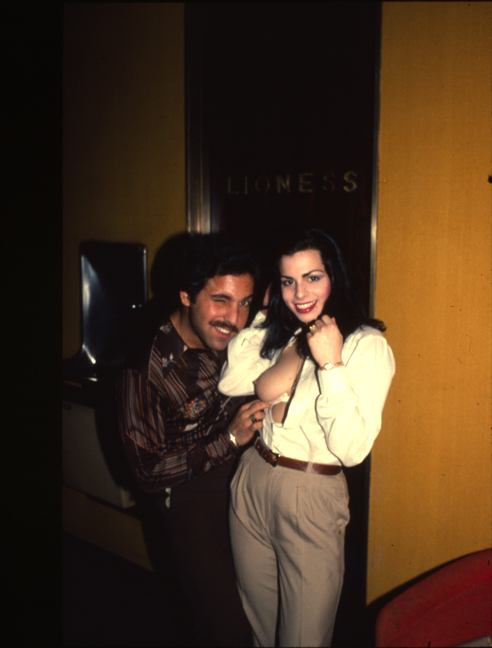 Marilyn, with Ron Jeremy
*
Around that time, I met a guy on the streets named Angel Martinez. He was a drug dealer, and his dealer's patch was Times Square. 45th and 6th Avenue, right up to Broadway. He had that area sewn up. He was sweet, so I moved in with him. He had a $5 double room at the Hotel Scott at 132 West 45th Street. The place was clean and relatively quiet, and management promised to ask no questions which suited us. It was across the street from the St. James Hotel on 45th Street which became famous later when it featured in the Tom Hanks movie, 'Big'.
Angel got his product from regular subway trips uptown to the Bronx. I never went with him because the people up there… they didn't want him bringing new people to their turf.
When he got back each time, we'd hit the streets together selling the gear. We sold mainly marijuana and Quaalude-type pills. We'd do business right there on the street. Or at the Burger King up the street if it got too cold.
After a while, I took over the deals because Angel was lousy with money. He infuriated me because he gave credits out to the transvestites. "Hook me up now and I'll pay you later," that type of deal. I didn't like that one bit. So I held onto the bag of pills and only gave it to him when he showed me the green. Sometimes I just did it to annoy him. I just had it in for everyone at that time. I could be a little obnoxious.
I was pretty stupid too though, and it's a good thing I didn't get arrested or hurt. For some reason, the cops never showed an interest in me. The real danger was the violence in that area. You never knew what was going to happen next. I'm lucky I'm not dead.
*
Occasionally Angel and I needed more money, and whenever that happened, I'd make another film. I didn't make many, only a handful in total. Films like Slit Skirts, Show Your Love, Corruption, Scoundrels, Centerfold Fever, The Cosmopolitan Girls.
It was fine, and the experience was always agreeable, but I don't remember much about the people making the films. The routine was the same every time: I turned up, got handed a sheet with the dialogue, and then had sex. I mixed with the other performers, but the directors and crew left no impression.
I was reliable even though I had developed a drug problem: it was the tired, old story of a dealer getting high off their own supply. You can see it when I appear on screen: I was on something every time. In some movies, like 'Corruption', I'm almost comatose.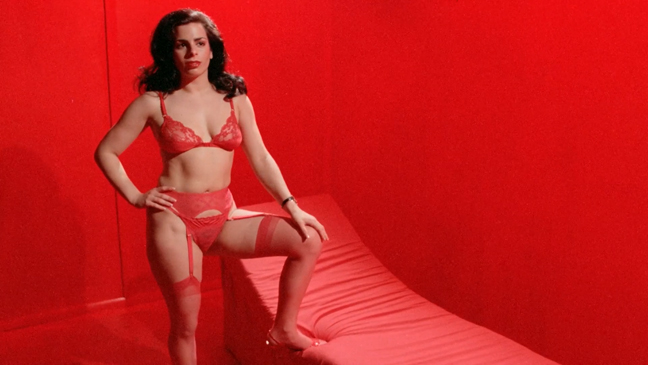 Marilyn in 'Corruption' (1983)
Some films left more of an impression: I remember The Satisfiers of Alpha Blue (1981) because it was shot somewhere in Queens like Astoria. I did a nude shower scene with Sharon Mitchell. Sharon was beautiful with her short hair and lithe body. I remember her girlfriend Tigr too: we did a threesome scene together in another film called 'Scoundrels' (1982). Tigr was wonderful, very friendly.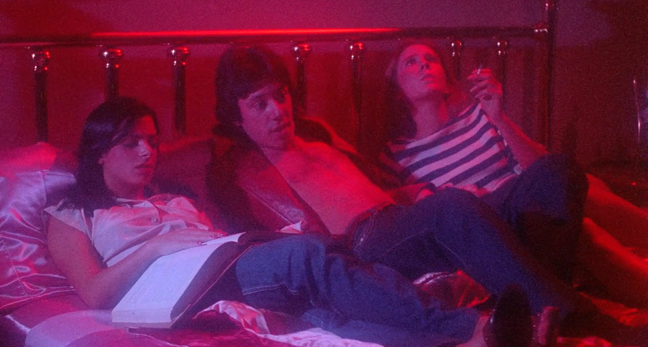 Marilyn (left), with Sean Elliott and Tigr, in Scoundrels (1982)
'Alpha Blue' was shot by Gerard Damiano, who supposedly was a big deal in the business, but I don't remember too much about him except that he was older.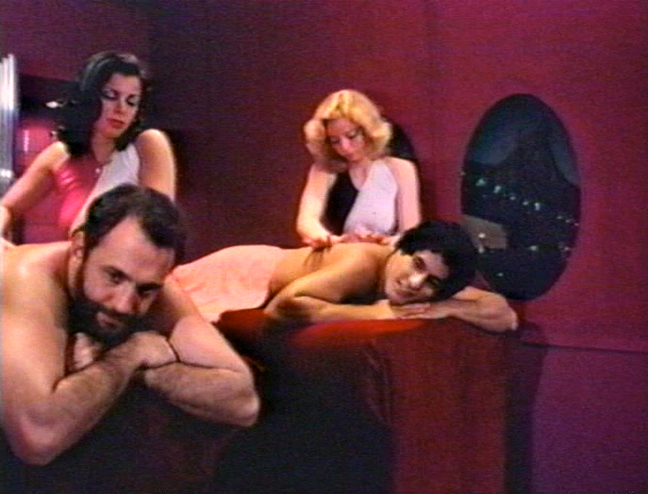 Marilyn, with R. Bolla and Herschel Savage in 'The Satisfiers of Alpha Blue' (1981)
Mostly I remember the people I had scenes with. Like Ron Feilen in 'Centerfold Fever.' I became close with him and his girl, Bobby. We did a couple of movies together. Ron was funny, friendly, easy-going and cute. He was older too. For some reason, they always seemed to put me with older guys. I didn't care. I liked all types of men.
In 'Cosmopolitan Girls,' I remember a beautiful redhead, Anna Turner. I remember the guys who stood out for good reasons, like George Payne and Joey Silvera, and the guys who left a less positive impression, like Joey Santini in 'Slit Skirts.' He kicked out at me on set once 'cause he had trouble keeping his erection. Then the director asked me to do anal with him. I wasn't opposed to the act, but I wasn't willing to do it with someone abusive like Joey.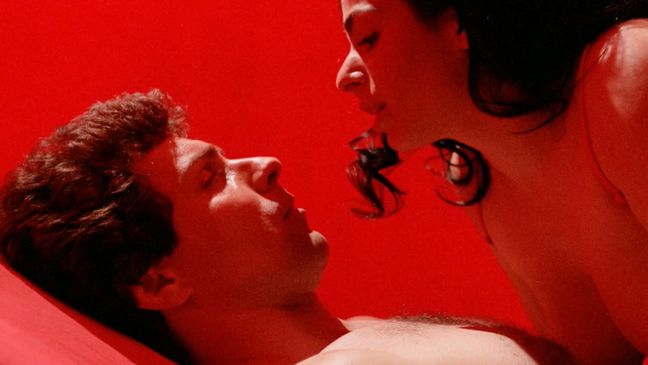 Marilyn, with George Payne in 'Corruption' (1983)
I looked up to bigger names like Veronica Hart, but I never wanted to be a star in the movies. I was happy working in the background.
Ron Jeremy and I became good friends. He used to pick me up at the hotel and we'd go to the movie shoots together. We hung around together offset too, going to movies, going to dinner, spending days at the beach. He became close to Angel too.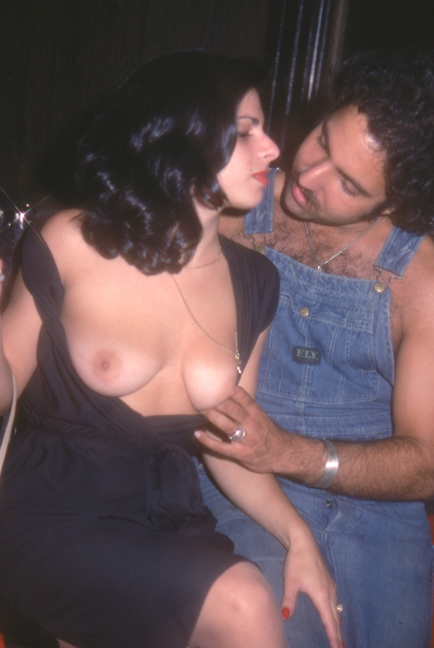 Marilyn, with Ron Jeremy
It was a happy, carefree time. At night, we went to Magique nightclub all the time – and the Ice Palace. We used to eat dinner at Top of the Sixes, a restaurant on the 41st floor of 666 Fifth Avenue. It had a wonderful atmosphere. I was sad when it closed down years ago, and became a private members cigar club.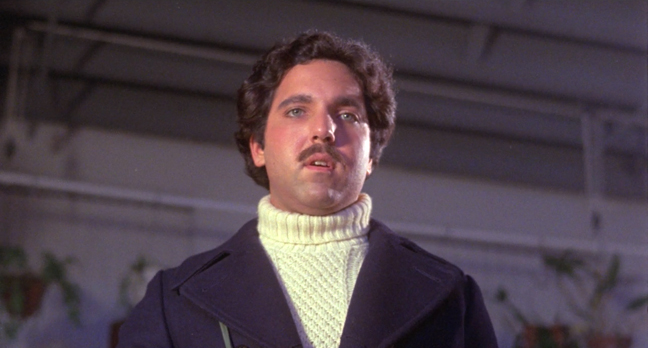 Ron Jeremy
*
Times Square became progressively more dangerous, especially for people who were dealing drugs like we were. Angel and I decided to move out to Queens and get our own apartment. It meant I was back in the old neighbourhood, close to my parents. I never told them what I did in Manhattan, nor that I was acting in the movies. They never found out. They were church people. They didn't know anything about that. To this day, I'm still very private with that.
I continued making movies after we moved to Queens. Angel knew what I was doing but he largely ignored it. Once I got a last-minute call about appearing in a film called Foxtrot (1982). It was one of the better-made films of the era. Anne Randall, who was one of the producers, lent me her fur coat for the scene I did with an actor named Bobby Astyr. I was playing the part of Brooke Shields, who had recently hit the headlines modelling Calvin Klein jeans. Bobby was easy – a good, regular, nice guy – and the scene was fun. I even briefly sing in closing scenes of that movie. For some reason, Anne Randall wanted me to use the name 'Marissa Constantine' in the credits. Fine be me, I said. You can call me whatever you want.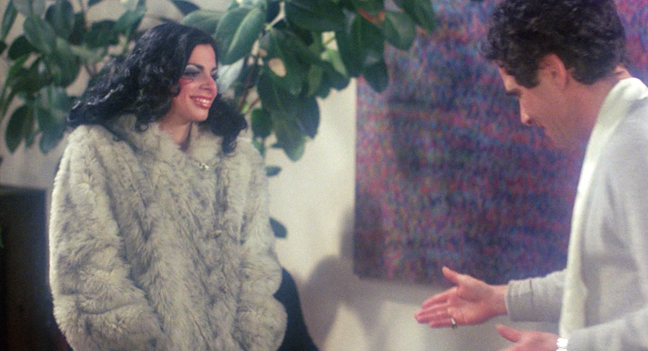 Marilyn, with Bobby Astyr in 'Foxtrot' (1982)
Angel drove me over to the 'Foxtrot' set, which was a swing club. It was the first time he'd done that and the first time he'd seen a porno film set. He didn't like it. He had a fit. It was a stupid situation, and I was embarrassed by him. I think that was the last film I made.
A few months later, I was with a friend, and we walked past a theater on Eighth Avenue. 'Foxtrot' was playing, and they had a big, five-foot cardboard cut-out of me right on the street. It made me feel good. I felt like a star. I said to my friend, "Can you believe this!?"
So we went in, and I said to the manager, "It's me!"
He let us in to watch for free.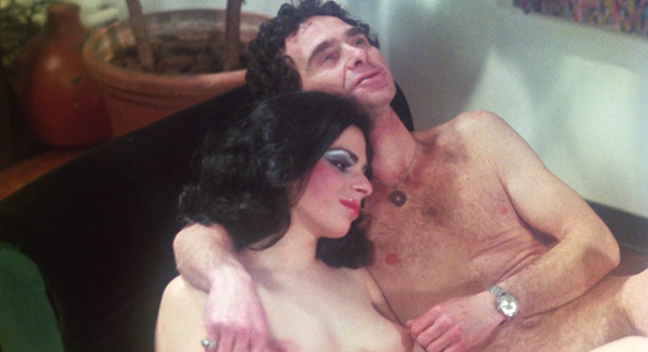 Marilyn, with Bobby Astyr in 'Foxtrot' (1982)
*
Angel and I continued to hawk drugs in Manhattan, but then he got stabbed through the lung. It happened right in front of me. I never got the story straight about who did it. Supposedly it was a drug-dealer-pimp trying to get rid of the competition. Who knows? Angel was in the wrong place at the wrong time. I took him to the hospital uptown and had to leave him there fighting for his life. Fortunately, he recovered and came home.
It was a wake-up call for him: he cleaned himself up, went to bartending school, and then college. Our relationship wasn't so fortunate. We were young and vulnerable and had been through a lot together in two years. We bore deep emotional scars as proof. I decided I wanted my single lifestyle back, so we split up. I moved back to Manhattan, and moved into the Bryant Hotel on 54th Street.
Back on the Deuce, I met a girl at a bus stop who was a stripper. She told me how much money she was making. I was 21 years old and it sounded fun. I signed up with an agency on Long Island and they booked me into clubs in Queens, Manhattan, and Long Island. I did pretty good. The money was good, and I felt good about myself. I figured that if you're doing to do that sort of job, you have to do it when you're young.
I danced all over – at The Mardi Gras on Broadway, Billy's in Manhattan, Sue's Rendezvous up in Mount Vernon, and some place down near Wall Street called The White Elephant. I was independent and in control: I had my own car, drove myself to gigs, and had my own apartment in Flushing, Queens. I paid the rent and insurance, and I had my cat. I took good care of myself.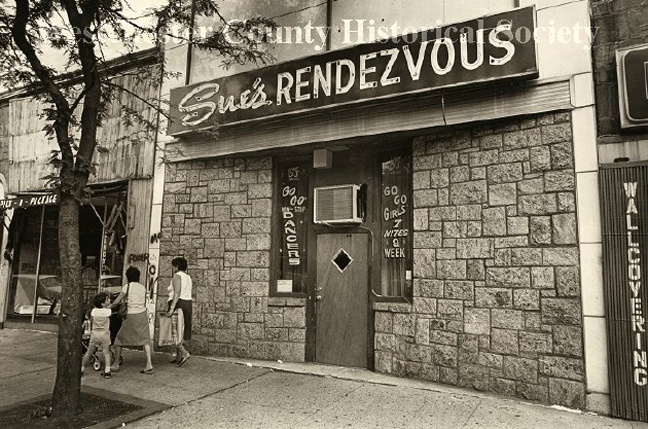 *
For a while, I did come escorting too. It was quick and easy money. My clients were all kinds: bankers, doctors, lawyers, pizza men, taxi drivers, you name it.
At first, I worked for an agency called the International Escort Service on Queens Boulevard. That worked alright until I got busted. I got called out to a job one day, and when I met the john, I said, "You don't sound like the same guy from the phone."
He's said, "Oh, I have a cold."
I was so stupid. I went ahead with him before realizing it was a set-up. I got arrested and taken to the precinct. I stayed there overnight with a bunch of girls who'd also been taken in. I got off with a misdemeanor for disorderly conduct.
A few weeks later, it happened again. A cop stopped me in front of the Hotel Scott. Except I didn't know he was a cop. I asked him if he wanted a date. The same situation. Back to the precinct, back to the cell. Meanwhile I'm thinking: how can I be soliciting if I'm approaching someone who's not even a real customer? But that kind of thinking didn't cut any ice with the cops.
After that, I left the escort service and went independent. I wanted to be in charge of my own destiny. I didn't want to work for anybody. So I'd meet people on the street, in clubs, and bars. I had my phone number written on pieces of paper, or sometimes on cards with my details. I handed them out, and got clients that way.
But it was dangerous living off the streets. One time I was in Port Authority, and a guy picked me up and took me to his hotel room at the Seville Hotel down on 29th Street. The Seville had just been in the news because a woman had been strangled there and her throat cut. It was reported the killer severed her breasts and posed them on the headboard of the bed and set fire to the mattress under her body before fleeing. He was arrested a couple of months later. Turned out he was a serial killer Richard Cottingham.
The guy who took me there was a pimp named Karate Jim. He beat me up and wouldn't let me leave for days. He wanted to keep me there and pimp me out. I played along but it was horrible. After a few days, I distracted him and escaped.
Months later, I ran into him again at the Carter Hotel where I often stayed. He approached me with a little puppy dog look on his face, looking sad and forlorn. Probably 'cause I was with somebody. I didn't pay him any attention.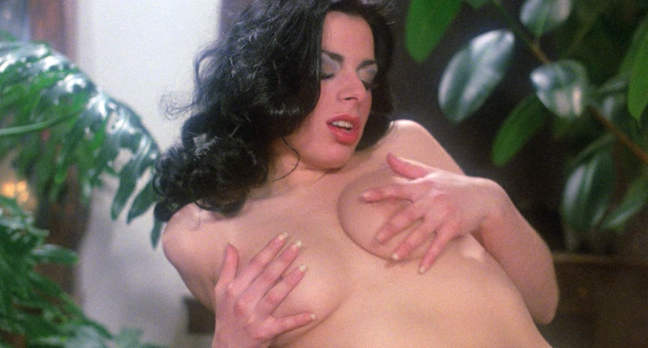 *
When I was 25, I went back to dancing. My parents had just moved to Florida, and I had more freedom. The dancing was topless, bottomless, the whole thing. I did that for a few years, and later when I hit 30, I parlayed that into a bachelor party business. It paid well, and eventually I stopped dancing completely and just did the bachelor gigs.
The bachelor parties were fun: we'd put on a little show with strippers and… make extra sure that the groom and the best man were happy by the end of the night. It was their last shot at freedom so we took care of them, you know? We did well with the parties. We had hundreds of them all over the place.
Eventually I aged out of the business, and in 1999, I moved to Florida to work with my parents in their restaurant. Times were tough: I got engaged again, but that didn't last. I had three bankruptcies and struggled for a while. I'm good now though, and I just got some new credit cards.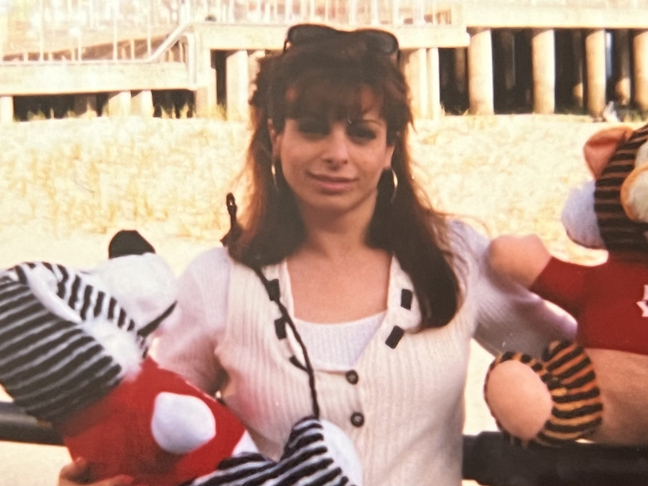 Marilyn, after the New York days
*
I often think back to the crazy New York days. I'm 61 this summer and it all seems like a long time ago. They were wild, crazy, exciting times but most of all, they were fun.
I think of the people I knew too. I heard that Sharon Flores died, hit on the head with a sand sock on a beach in California. It supposedly happened years ago. I don't know what happened to Angel after we split, but I still miss him dearly. As for Ron Jeremy, it's sad to hear about his recent arrest. I can't lie, I remember he could sometimes be a little sexually aggressive. A little pushy. But he was wonderful to me, and I never had a problem with him. I just set my boundaries with him, and he was a true friend. Wholesome even.
Now and then, I google my former self. I see my pictures, and I've watched most of the films I made. I smile when I see them. They're tame and gentle compared to the sex films today. I used to think I looked manly onscreen, but now, when I watch them, apart from appearing wasted, I think I look cute. I know I tried my best.
I had a good little time. It was wonderful. Really, it was the time of life.
Goodbye from Marilyn Gee (from 'Foxtrot')
*