Bobby Hansson is an artist, musician, biker, sculptor, photographer, furniture maker, veteran dumpster diver, recycler, author, and (legend has it) stunt man and bodyguard for a team of female wrestlers too. He knew Anais Nin and worked with Nin's husband, Hugo, on art film projects, and worked extensively with artist Jose de Creeft on documentary films and photos.
And, in the 1970s and 1980s, he was also a photographer for several men's magazines in New York – taking pictures of many of the adult film stars and events that took place. He was a regular on the scene, dated Annie Sprinkle, and married Dian Hanson (who ended up keeping his name).
Hansson is a wild and wooly character; an intensely creative man, he is highly intelligent and educated – and though he constantly re-invented himself, he had had a long, successful career photographing art.

In recent years, Bobby has experienced health issues and is now living in a nursing home in New York.
A few weeks ago, The Rialto Report was contacted by his family offering us his photographs from the adult film years. At the bottom of one of the boxes, we found photo proofs relating to three adult industry events from the early 1980s: the New York premiere of Gary Graver's 'Coed Fever' (1980), the New York premiere of Anthony Spinelli's 'High School Memories' in 1981, and a film awards evening from 1983. Though the pictures are damaged and low quality, they show a unique side of the industry at the time.
We're pleased to present a selection of these previously unseen photos below.
_______________________________________________________________________________________________
'Coed Fever' (1980) premiere, Pussycat Theater, New York (October 1980) with Annie Ample: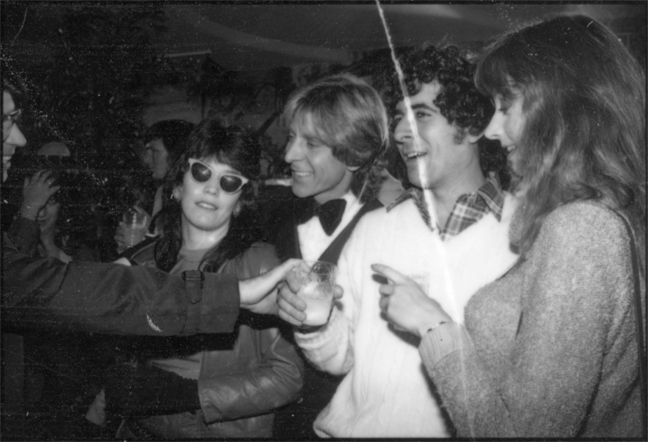 Ron Sullivan (Henri Pachard), Helen Madigan, Marc Stevens, Jamie Gillis, Dian Hanson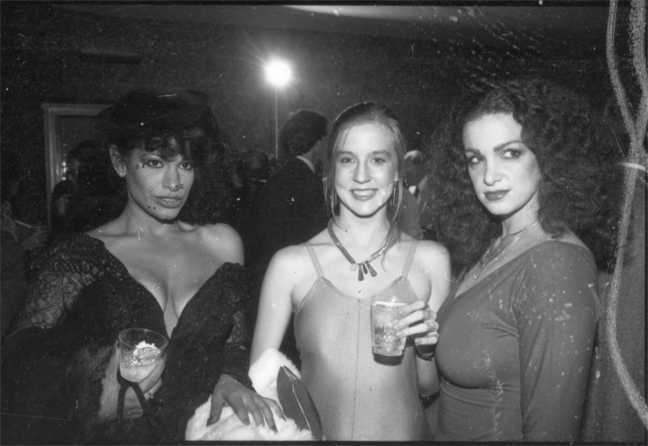 Vanessa Del Rio, Lysa Thatcher, Sue Nero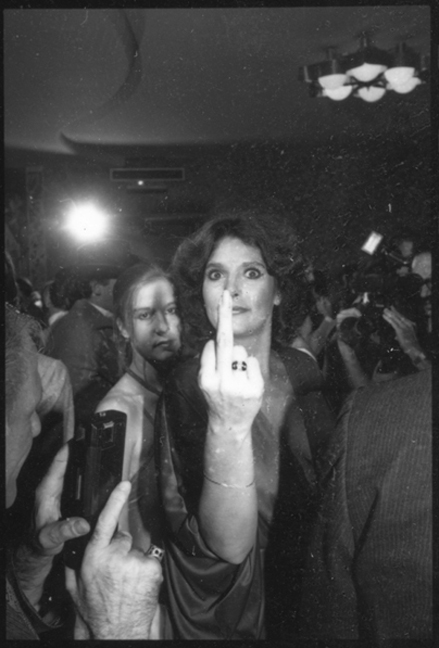 Gloria Leonard (and Lysa Thatcher on left)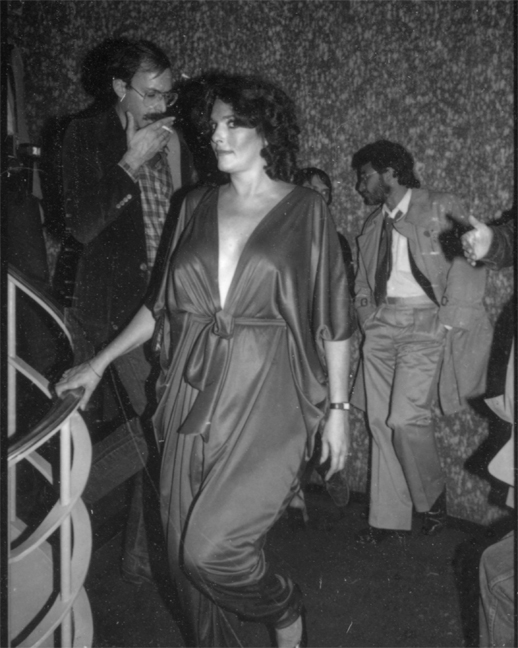 Gloria Leonard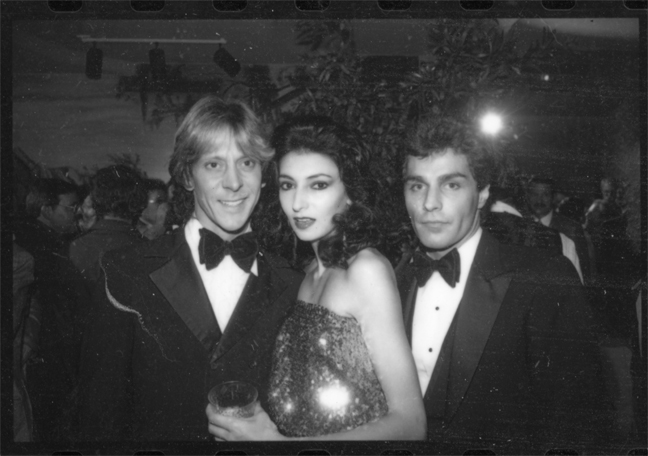 Marc Stevens, Marlene Willoughby, George Payne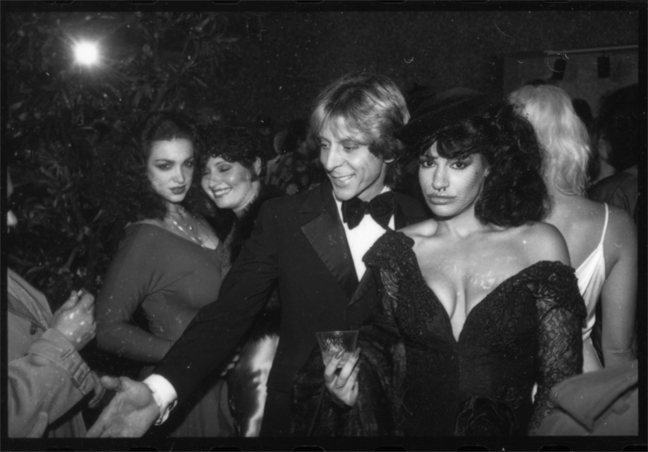 Sue Nero, Samantha Fox, Marc Stevens, Vanessa Del Rio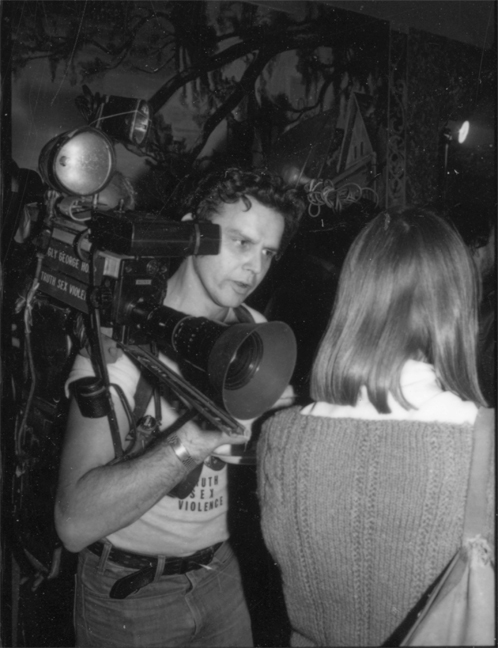 Ugly George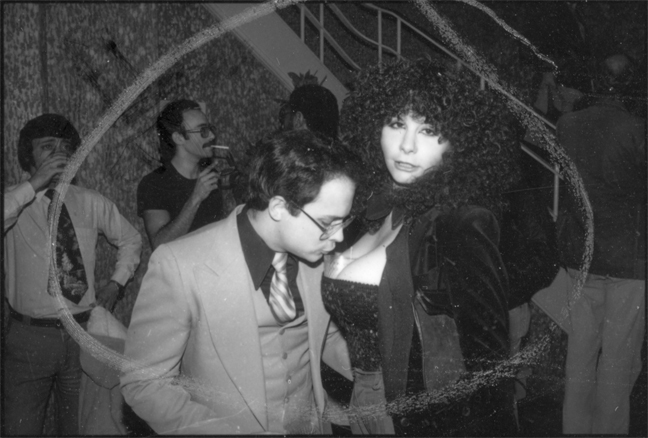 Jill Monroe, and fan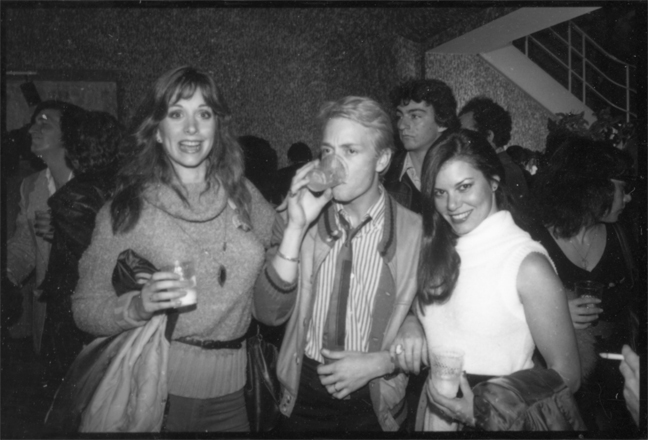 Dian Hanson, Per Sjostedt, Candida Royalle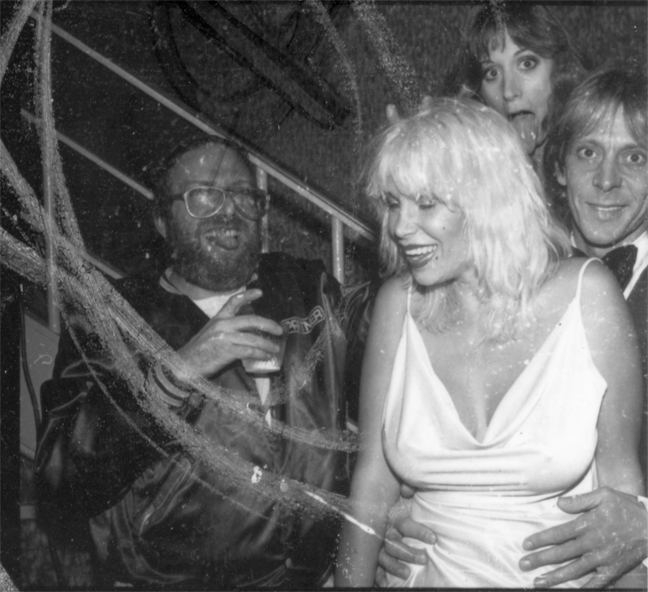 Peter Wolff (editor of Bachelor, Dude, Topper, Caper, High Society, Partner et al), Annie Ample, Dian Hanson, Marc Stevens
'High School Memories' New York premiere, Pussycat Theater, May 1981: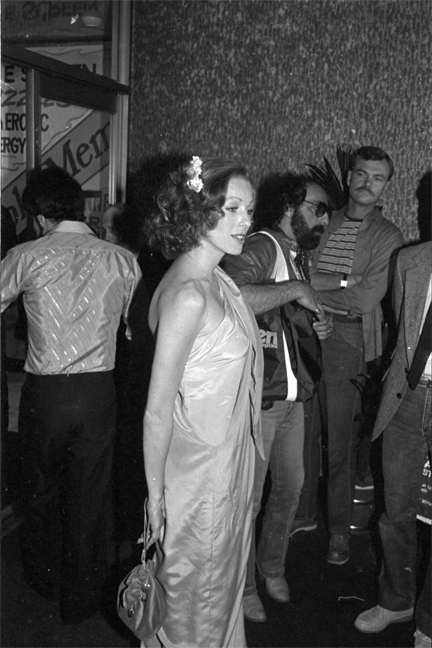 Annette Haven arrives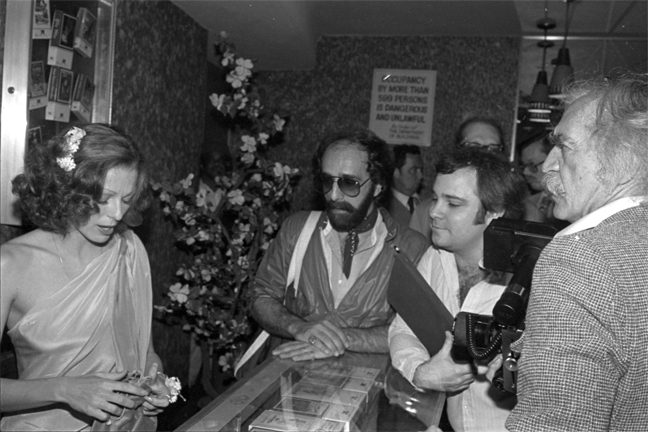 (from left to right) Annette Haven, Michael Placenti (graphic design / artist for men's magazines), Michael Evans, photographer Peter Hurd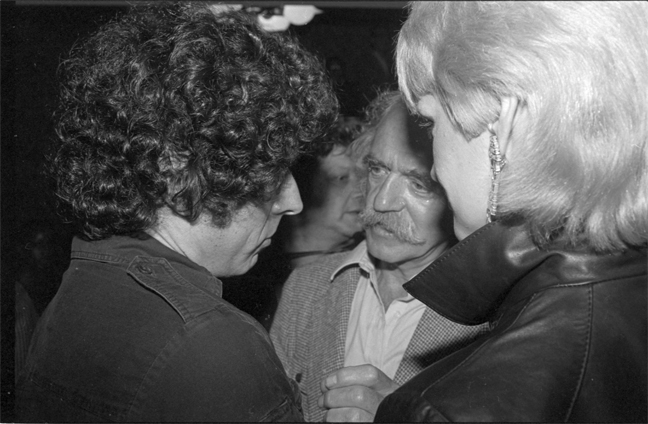 Jamie Gillis, Peter Hurd (photographer for High Society, Partner et al), Annette Heinz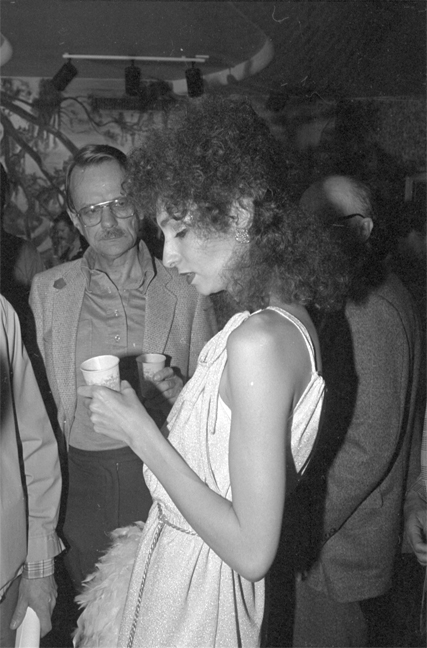 Marlene Willoughby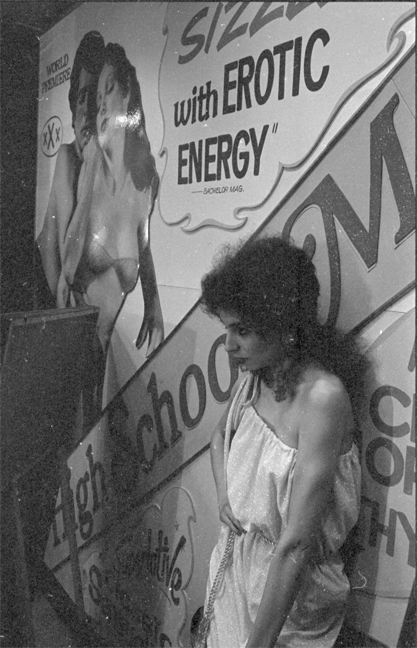 Marlene Willoughby poses by the poster for 'High School Memories' (1980)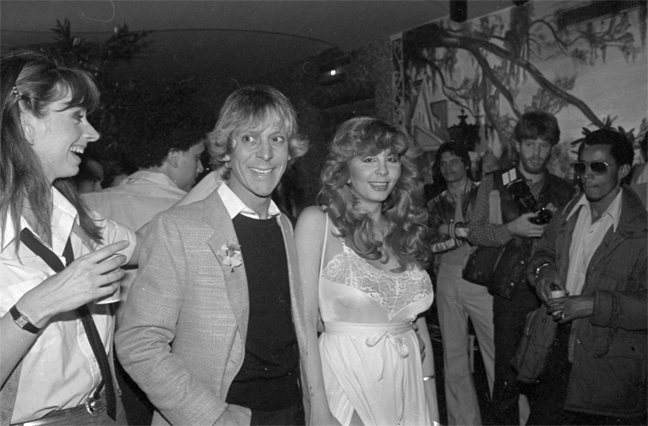 Marc Stevens and Jill Monroe arrive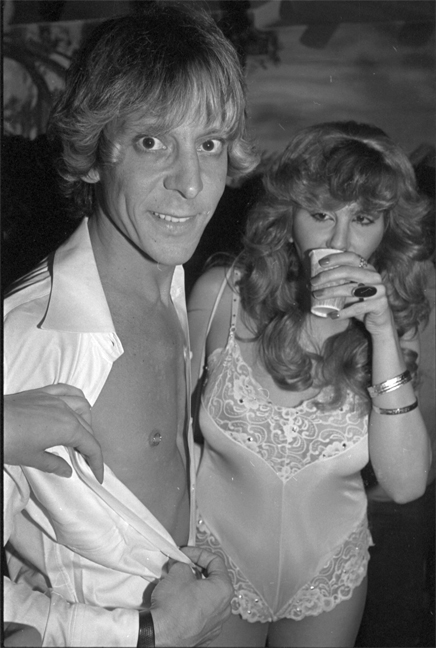 Marc Stevens and Jill Monroe disrobe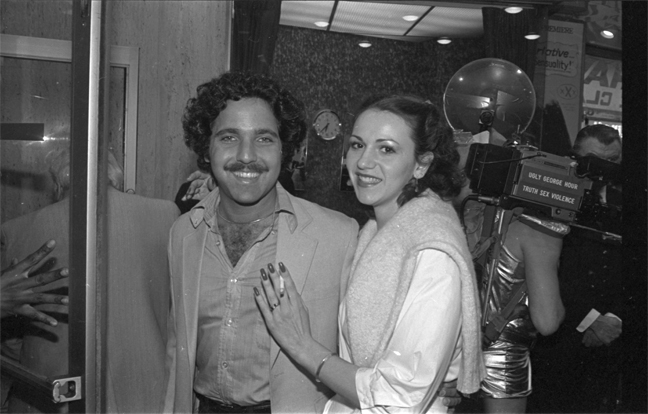 Ron Jeremy (and Ugly George on far right – "Truth, Sex, Violence")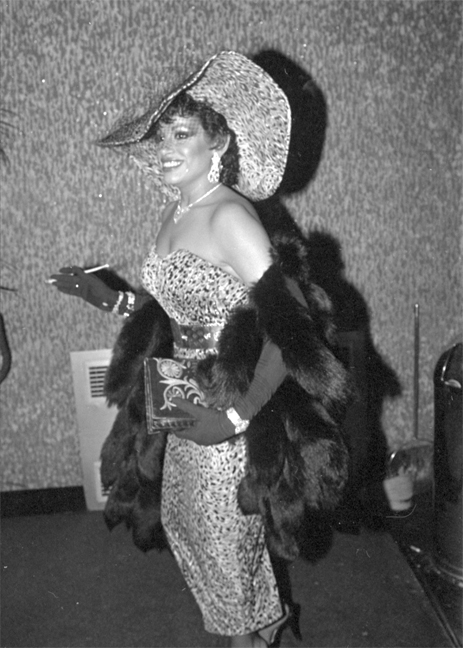 Vanessa Del Rio
Adult film awards ceremony, New York, May 1983:
Ron Sullivan (aka Henri Pachard)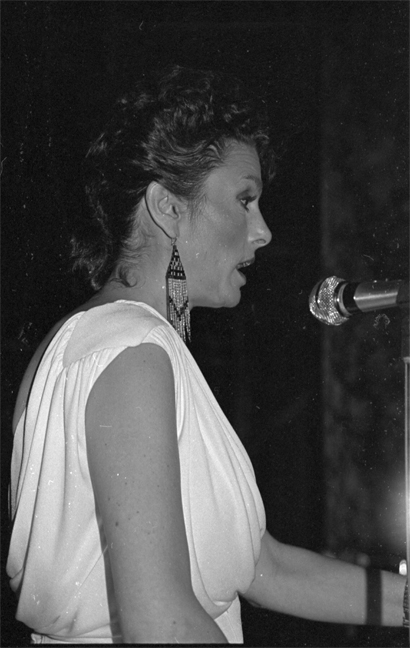 Gloria Leonard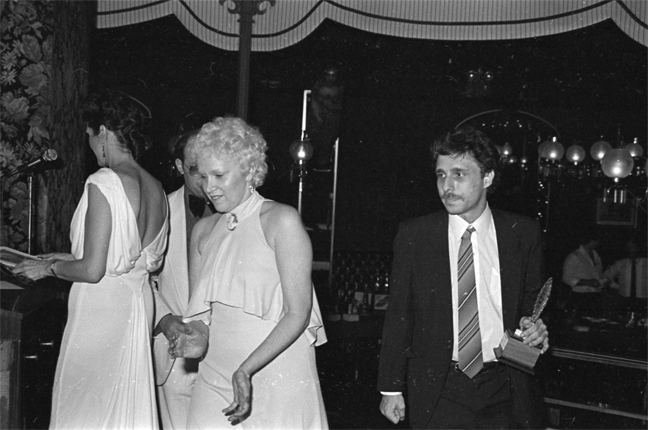 (from left to right) Gloria Leonard, unknown, Erica Eaton, Rick Marx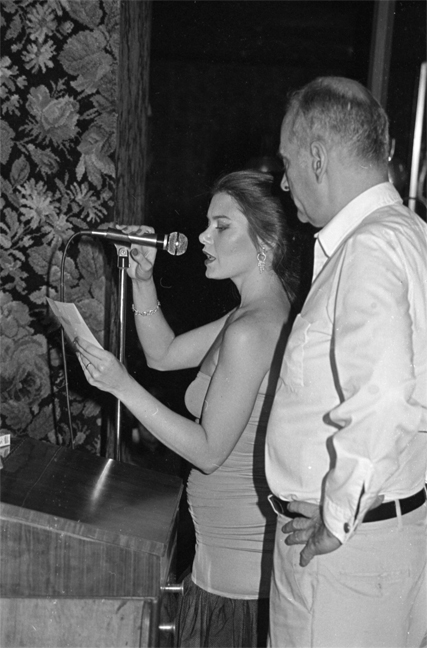 Candida Royalle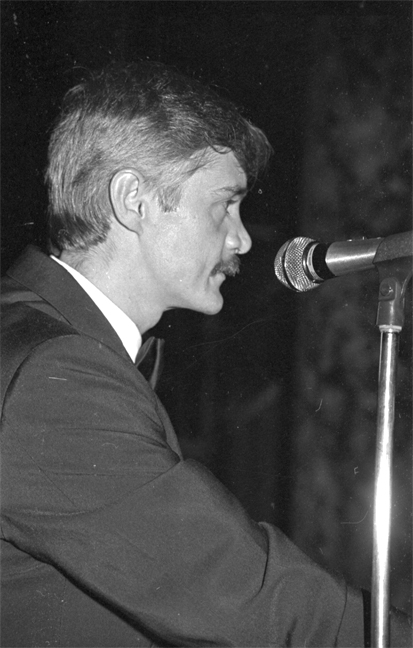 Bill Slobodian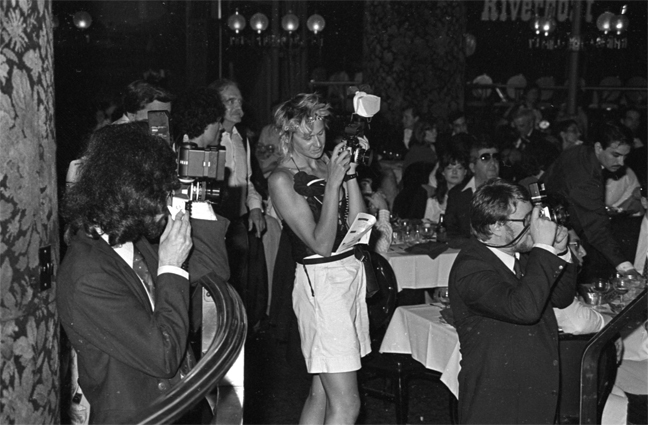 Press and audience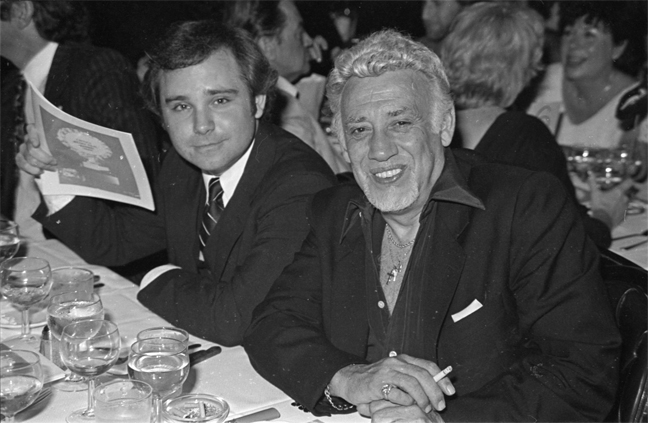 Michael Evans, Gerard Damiano (and Bunny Atlas on far right)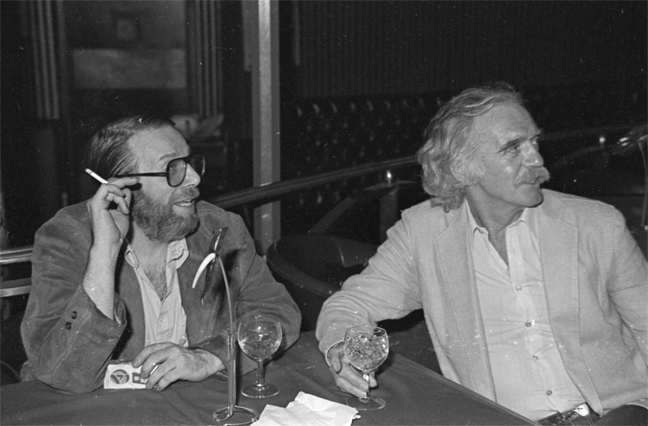 Peter Wolff (editor of Bachelor, Dude, Topper, Caper, High Society, Partner et al), Peter Hurd (photographer for High Society, Partner et al)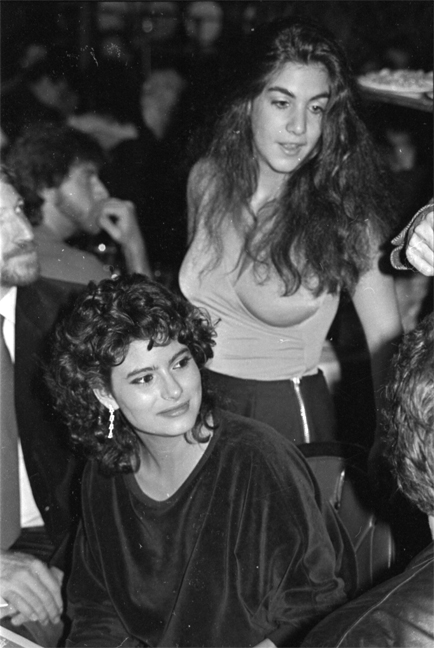 (From left to right) Larry Revene, Gloria Leonard's daughter Robin (seated), and Chuck Vincent editor Diane Bucci (standing)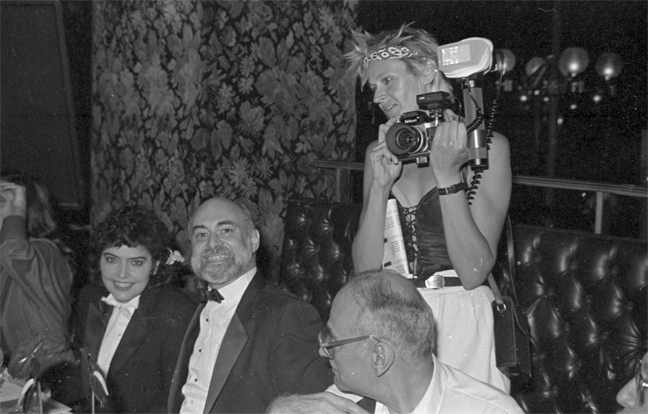 Colette Connor (editor of men's magazines), Richard Milner (director of 'Centerfold Fever' (1981)), Steve Kraus (Midnight Blue Television field producer) with unknown photographer
*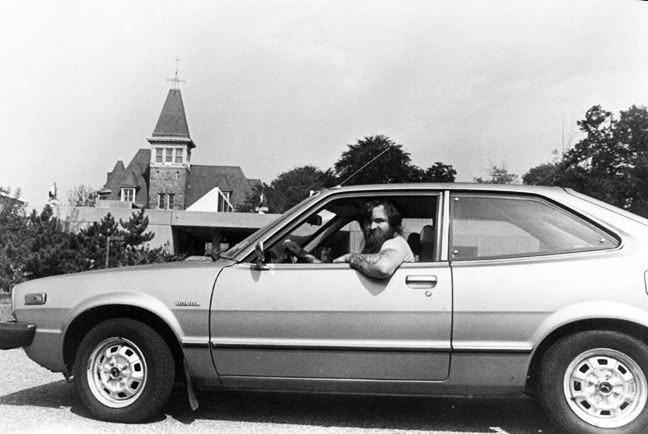 Bobby Hansson
*