We had a great response to our recent interview podcast with Marlene Willoughby, with many of you writing in to request more images from her career.

We're happy to oblige – and are pleased to present extracts from Marlene's own scrapbooks, chronicling her life as a model in the 1960s, through to her appearance in off-Broadway theater productions, and then as one of the most popular New York adult film actresses in the 1970s and 80s.
Thanks to all those who contacted us.
From our recent podcast interview with Marlene:
In many respects, Marlene Willoughby was the archetypal 1970s New York adult film actress – which was strange as she is a Polish / Italian Catholic from Detroit.
She arrived in New York as a teenager in 1961 with her mother and older sister – and immediately set about becoming an actress. Her sister led the way singing on Broadway with Buddy Hackett, and Marlene followed with parts in controversial off-off Broadway plays. It was a time when theaters were just starting to experiment with on-stage nudity, and Marlene signed up to act in several of these ground-breaking pieces.
Marlene modeled too – she was tall, dark, and waif-like, and for a time her Audrey Hepburn looks were used across fashion magazines.
But experimental theater and photo shoots didn't pay extravagantly, and in 1975 Marlene was tempted into the burgeoning world of New York adult films. She never did anything in half measures, and for the next ten years Marlene threw herself into the world of porn – making films, writing magazine columns, posing for photo layouts, organizing film release parties, and speaking out about the industry whenever she got the chance. She worked with Chuck Vincent, Radley Metzger, Roberta Findlay, Carter Stevens and Joe Sarno – to name a few.

And all the time she never gave up on her dream of a mainstream career. She once gave me a videotape of some of her television roles; I watched the compilation of scenes in amazement – seemingly from every New York TV series made in the 1970s and 80s – which featured Marlene walking into shots, delivering one liners, being part of crowd scenes or just standing there in the background. It was delicious to see, like seeing a porn Zelig turning up at every corner.
And then (and how often do we say this?), Marlene retired and disappeared. She left New York and her dreams of being an actress behind, and headed into the wilderness of Alaska.
On this episode of The Rialto Report, Marlene speaks publicly for the first time in decades about her acting, modeling, and adult film career.
Visit Marlene's fan page on Facebook and YouTube site.
_______________________________________________________________________________________________
Marlene Willoughby's early modelling portfolio: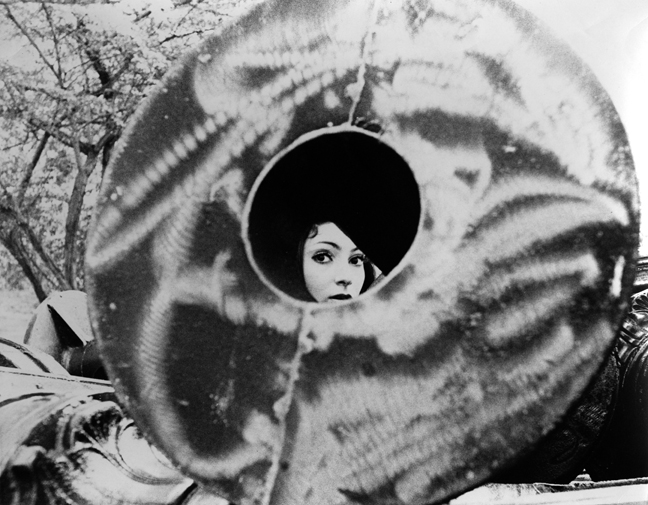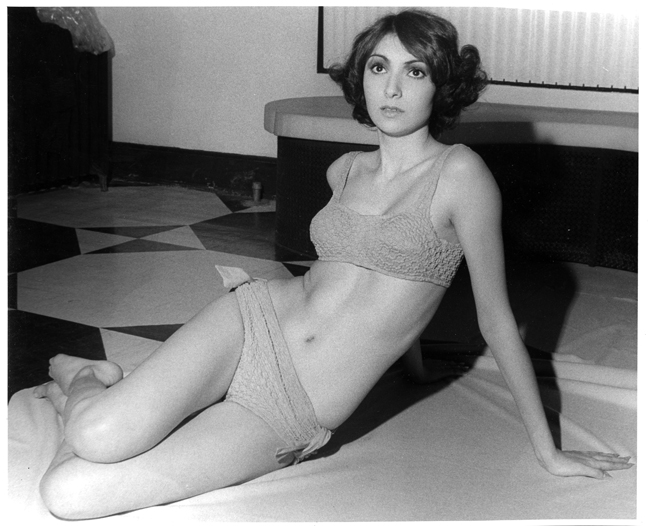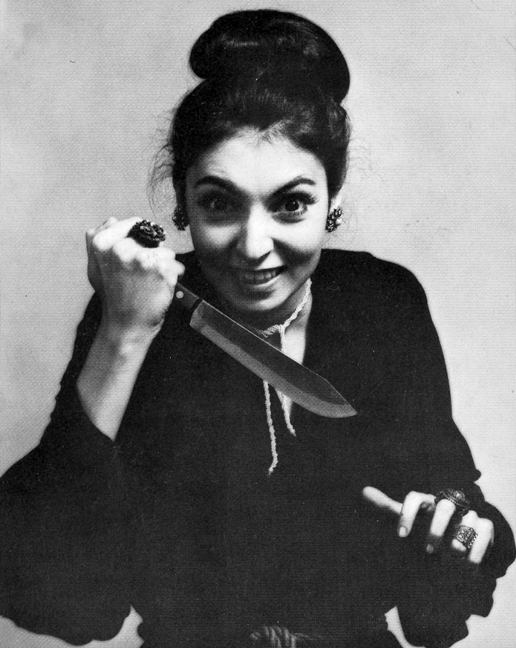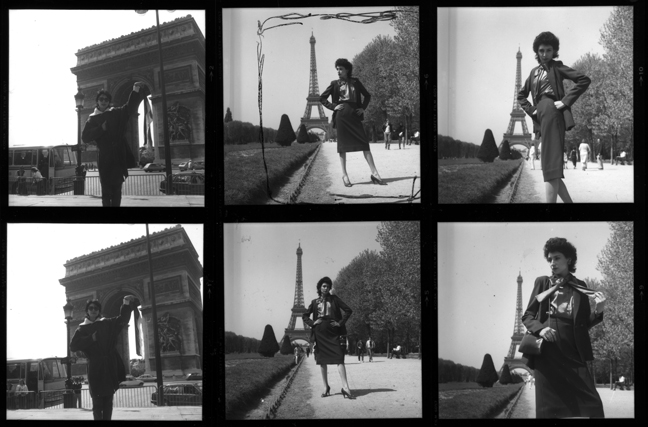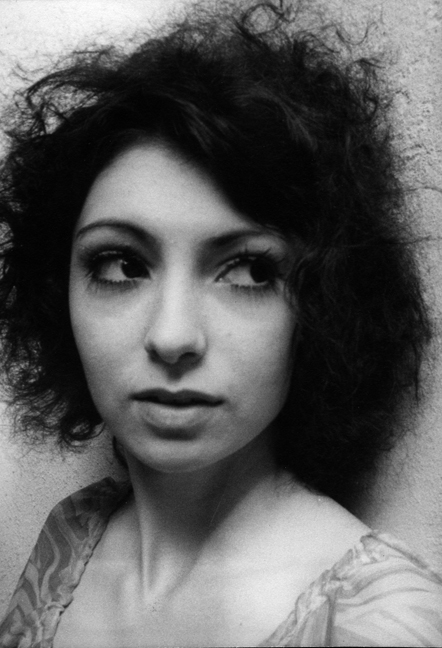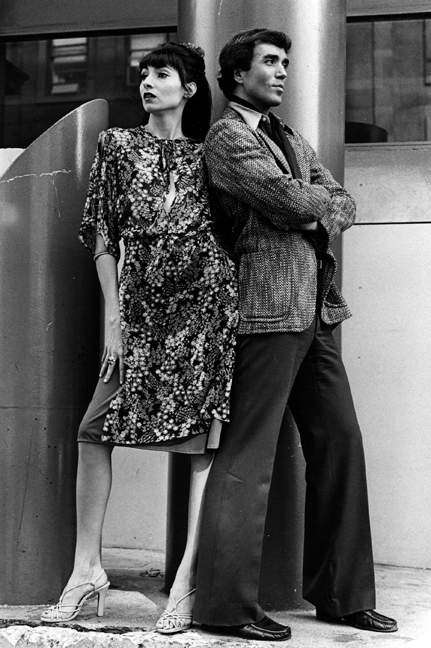 Theater: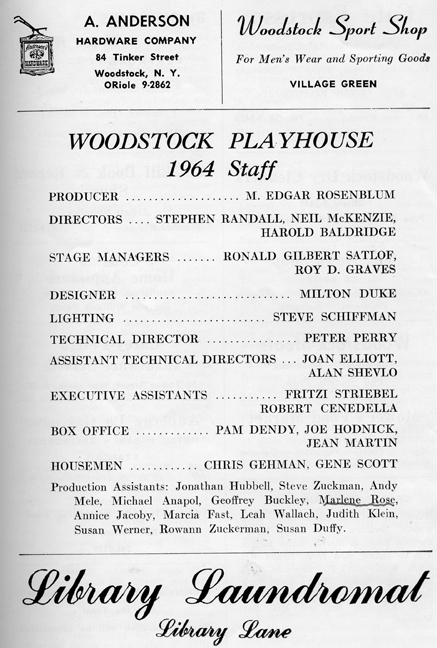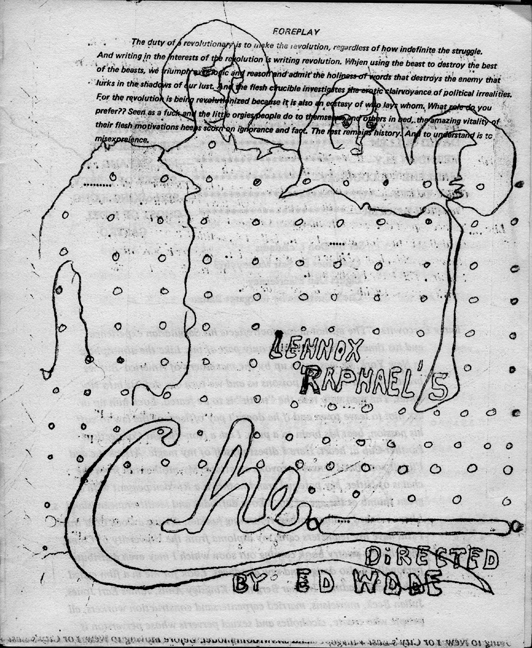 Program for 'Che!' (1969). 'Che!' was a play written by Lennox Raphael which presented Che Guevara as a hero who was the object of sexually-motivated envy by his enemies, including the President of the United States. The play featured scenes of nudity and explicit sex, and, soon after it opened in New York City in 1969, was closed by the Public Morals Police Squad of New York City, with Raphael being arrested along with the actors and director. It reopened after a judge ruled that the play was protected by the free speech provisions of the First Amendment to the United States Constitution. In February 1970 the Manhattan Criminal Court found Raphael, along with the cast, producer and set designer, "guilty beyond any reasonable doubt of participating in an obscene performance which predominantly appealed and pandered to prurient interest and went beyond the customary limits of candor in presenting profanity, filth, defecation, masochism, sadism, masturbation, nudity, copulation, sodomy and other devaite sexual intercourse".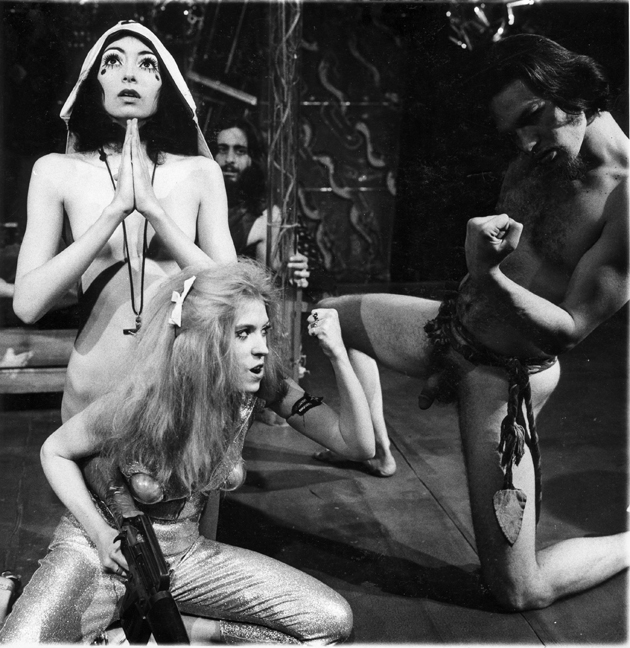 A still from 'Che!'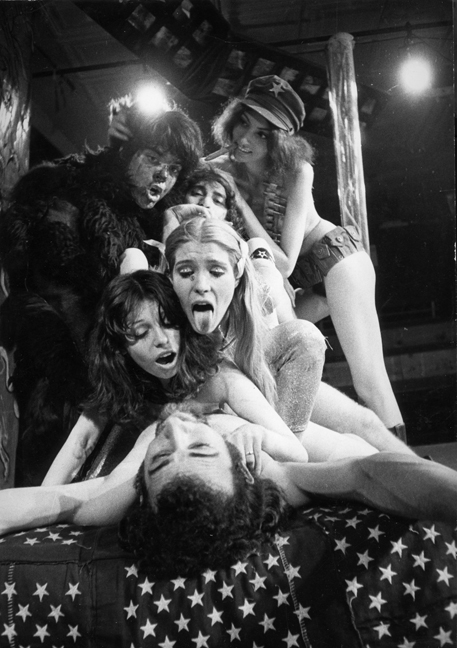 A still from 'Che!'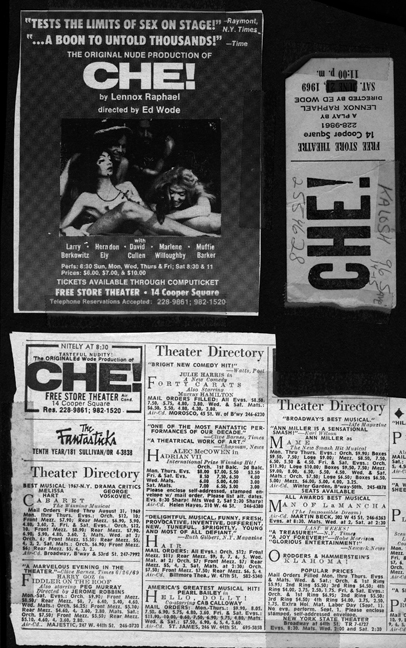 A selection of Marlene's clippings from 'Che!' (…'tests the limits of sex on stage!'…)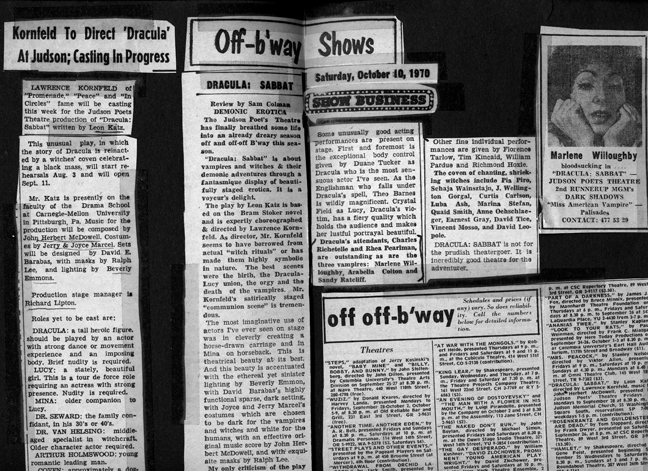 A selection of Marlene's clippings from 'Dracula Sabbat' (which also featured Rhea Pearlman)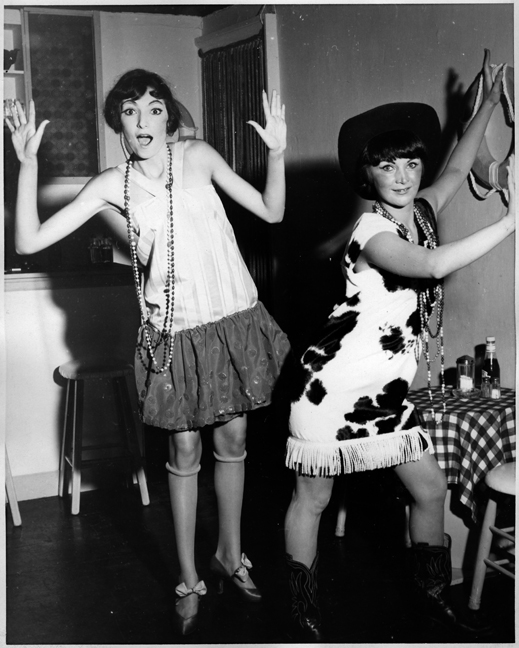 Adult Films: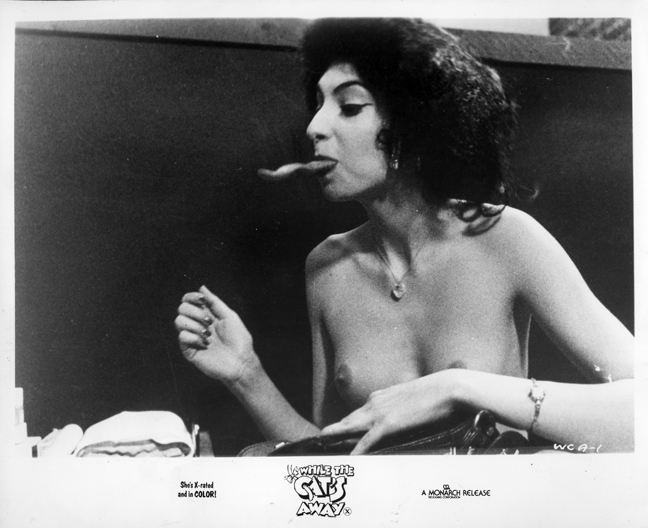 Publicity still for Chuck Vincent's 'While The Cat's Away' (1972)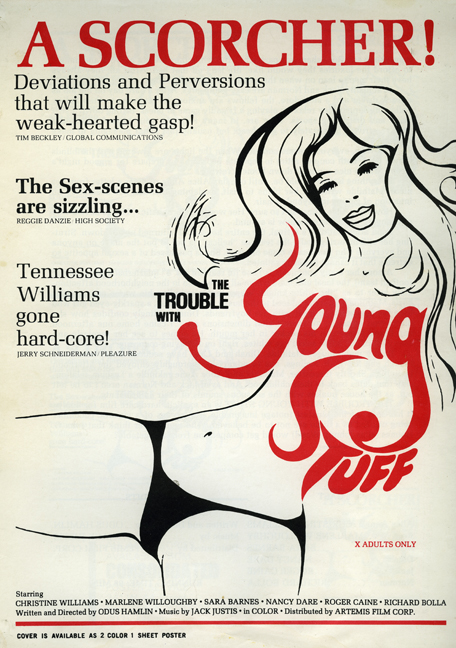 Joe Sarno's 'The Trouble with Young Stuff' (1977) (…'Tennessee Williams gone hard-core!'…)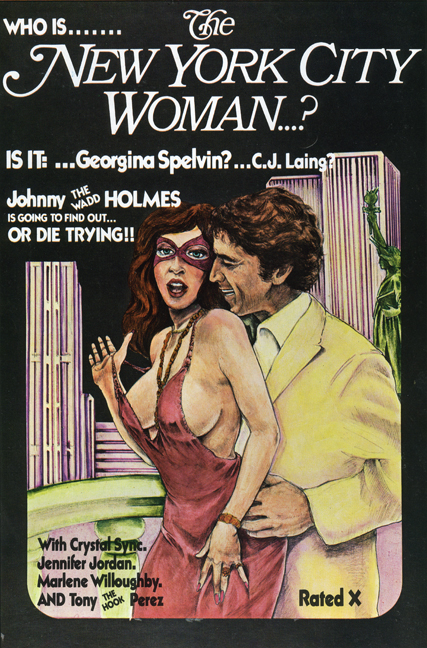 Roberta Findlay's 'New York City Woman' (1977)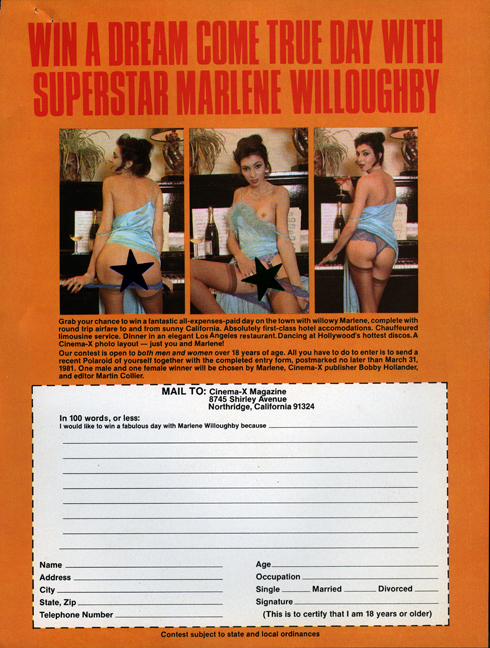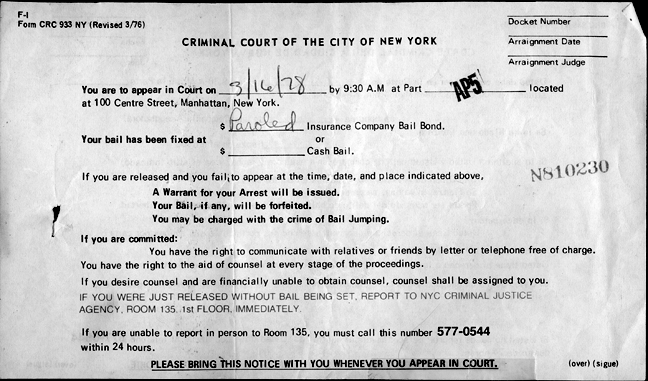 Court notice issued following Marlene's arrest in 1978
Photo Layouts: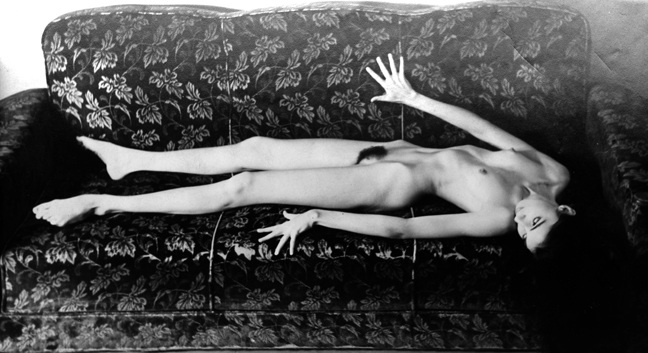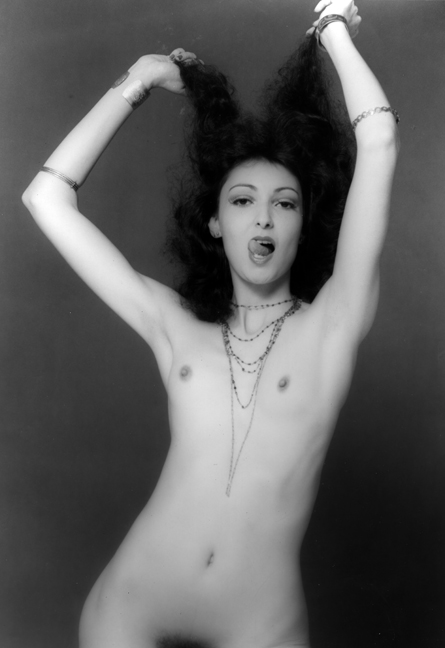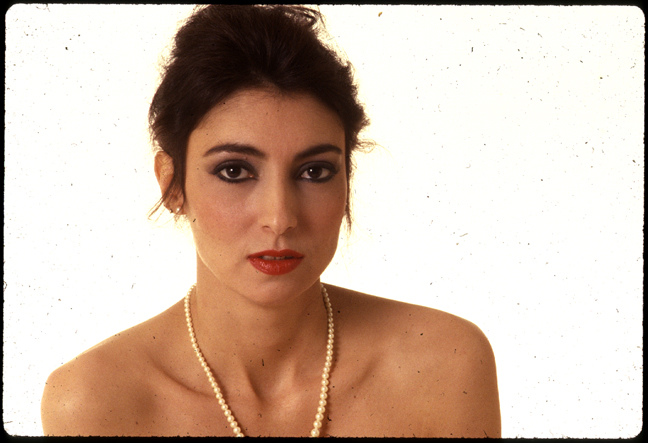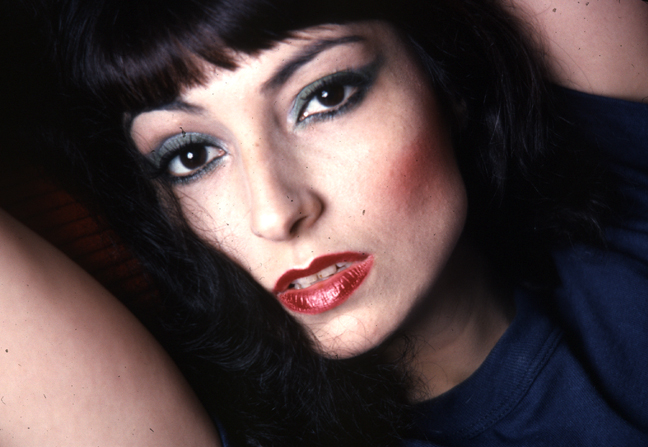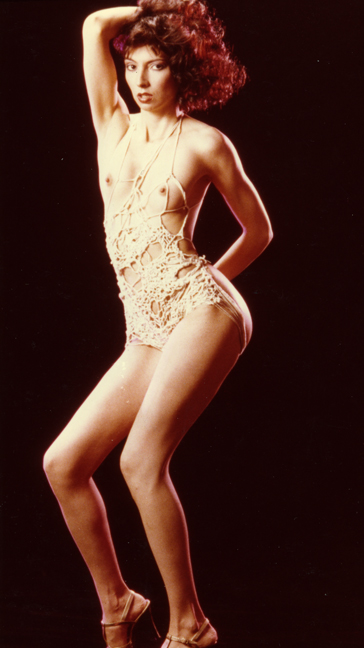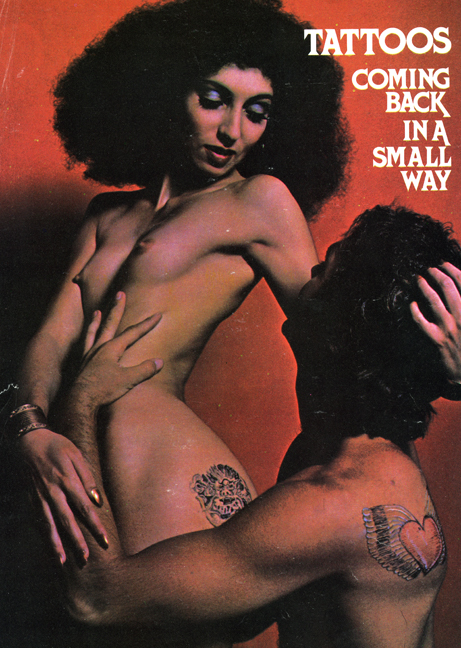 Personal Appearances: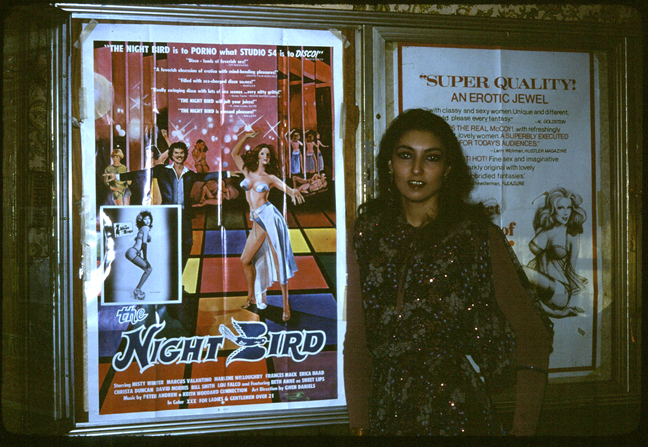 'The Night Bird' (1977)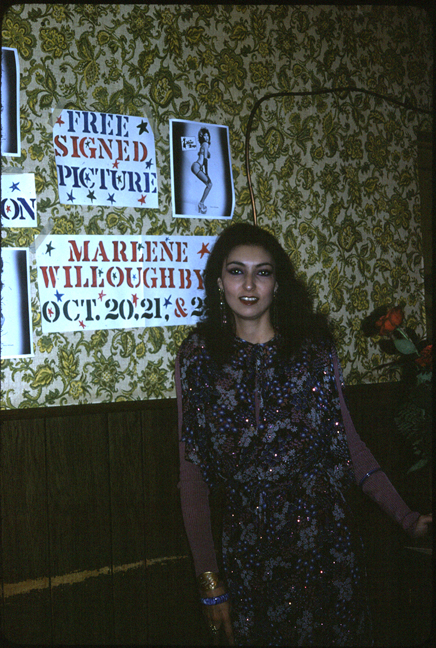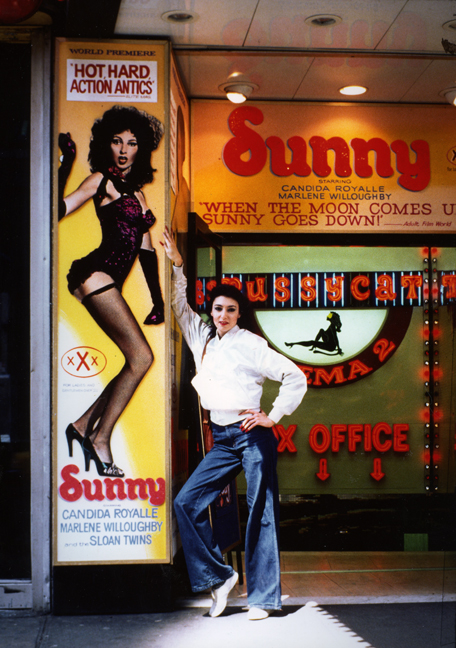 Premiere for 'Sunny' (1979)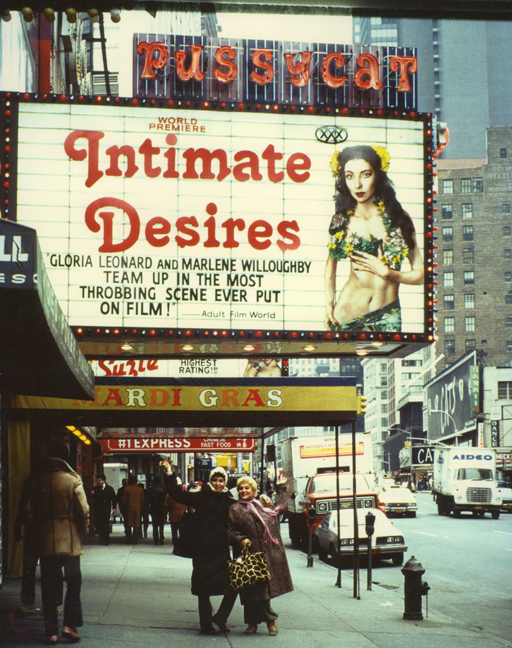 Premiere for 'Intimate Desires' (1979)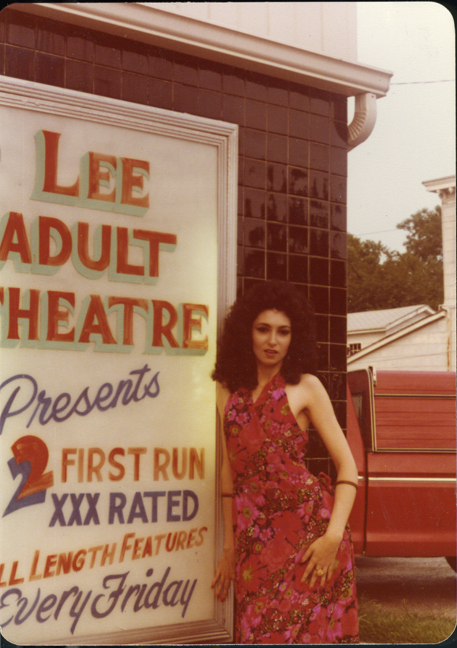 Dancing: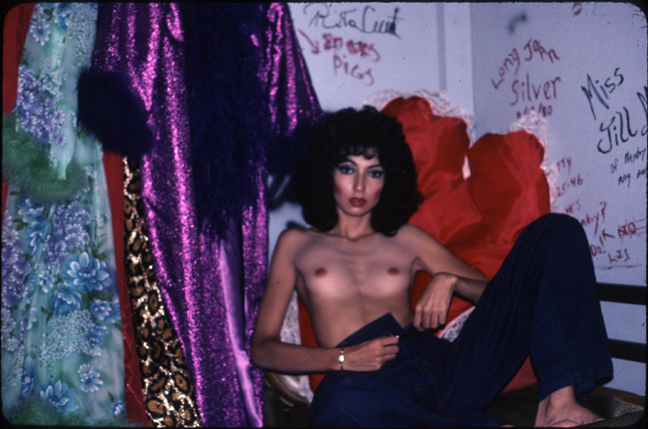 Casino Royalle dressing room, Pittsburgh – September 1980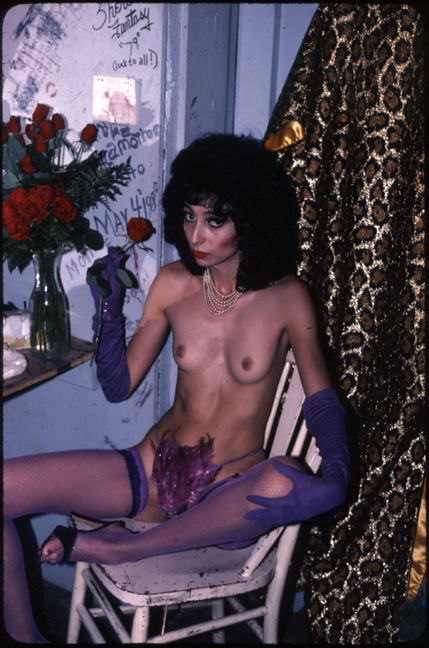 Casino Royalle dressing room, Pittsburgh – September 1980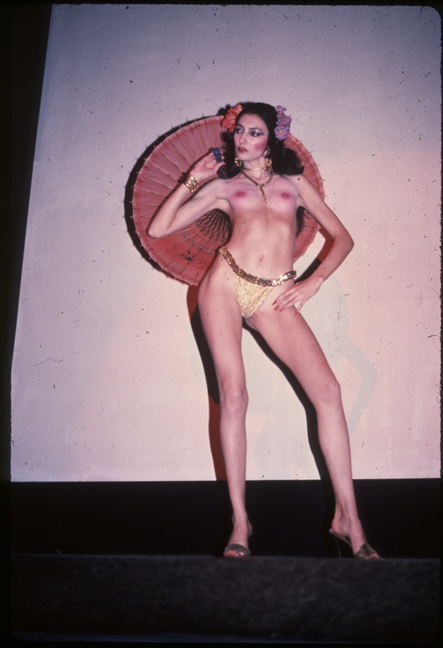 Oak Theater, Chicago – December 1981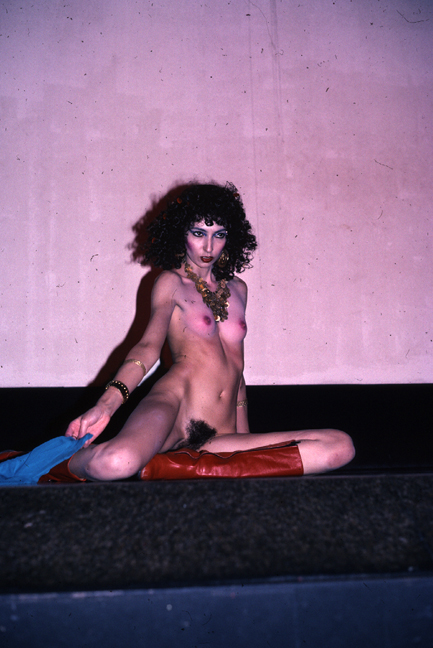 Oak Theater, Chicago – December 1981
Clippings: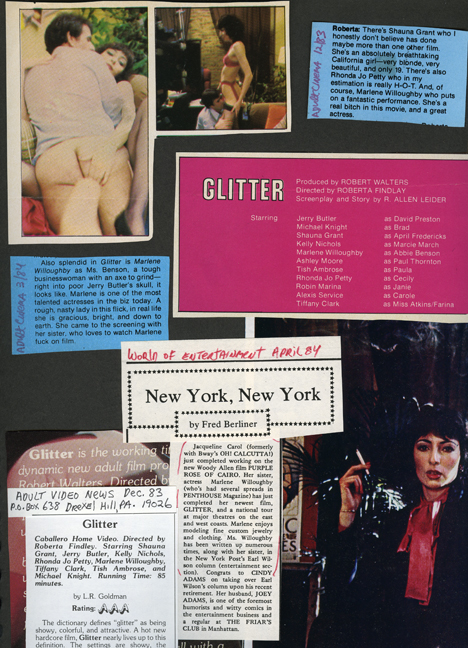 'Glitter' (1983)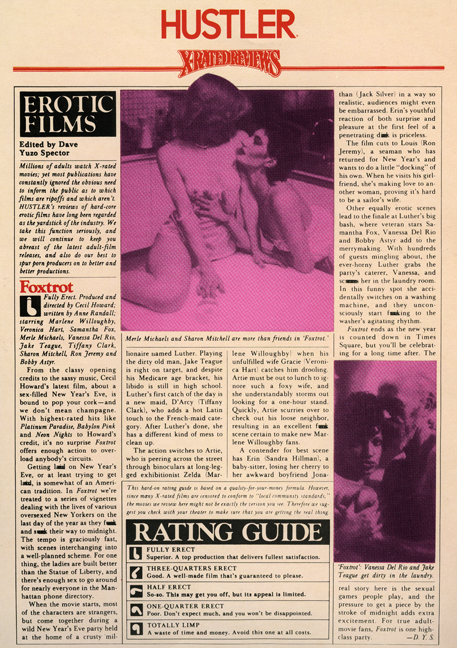 'Foxtrot' (1982)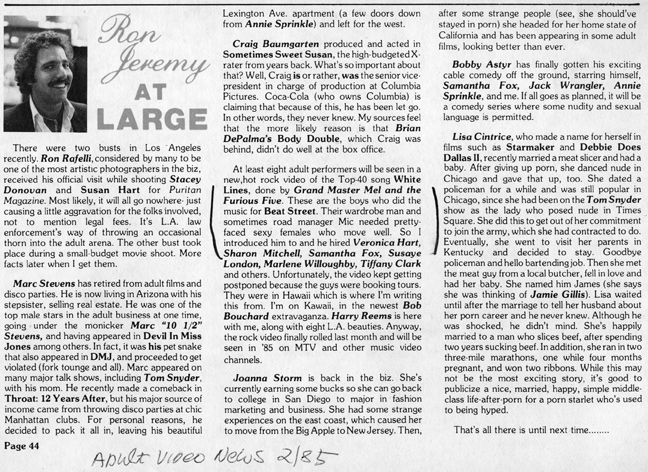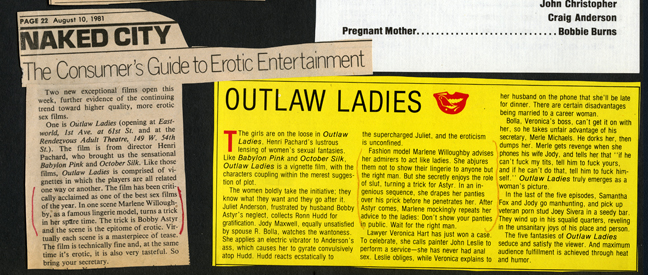 'Outlaw Ladies' (1981)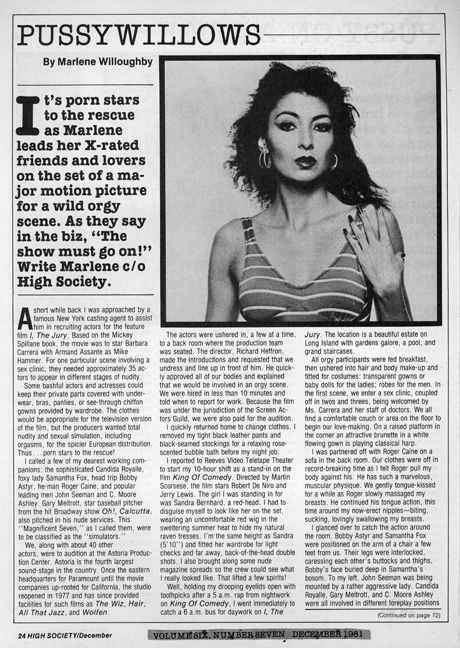 Premieres, Parties, Events: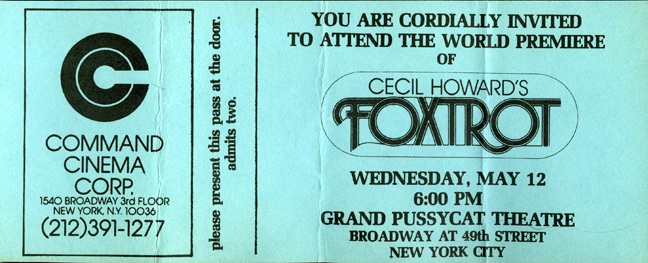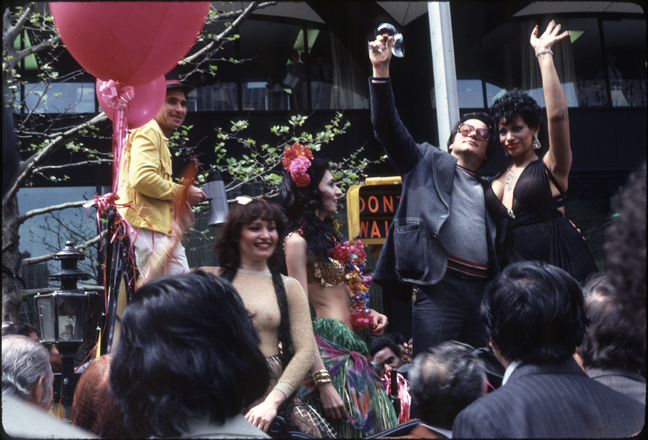 Porn star parade down Wall St – May 1981, with Bobby Astyr, Samantha Fox, Marlene, Vanessa Del Rio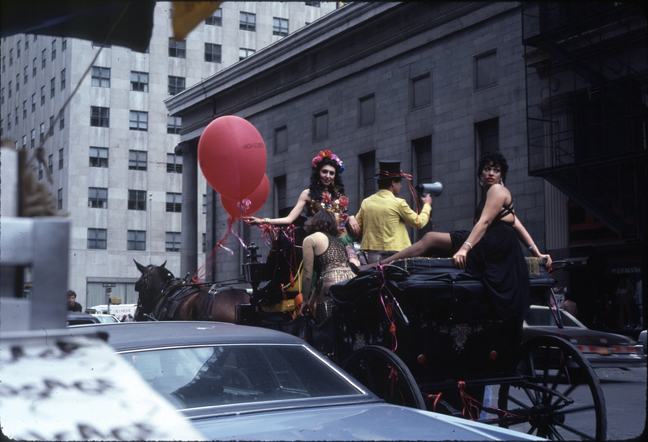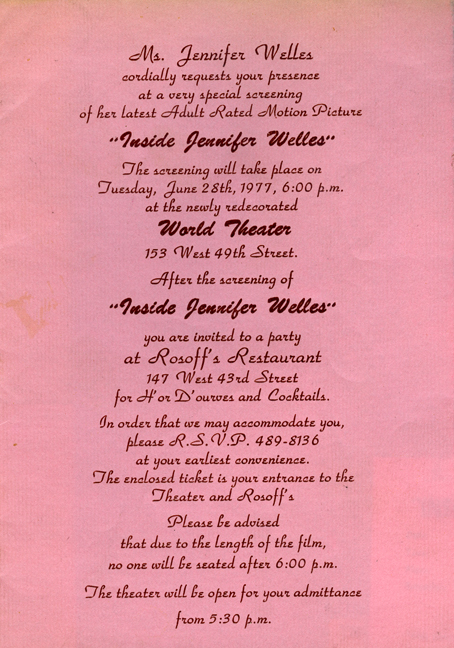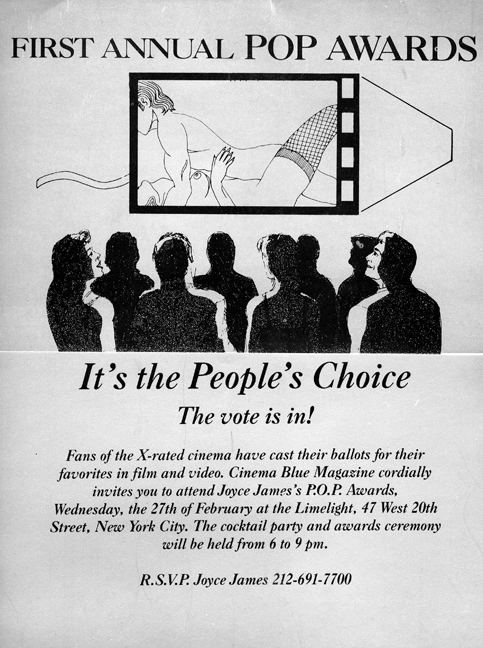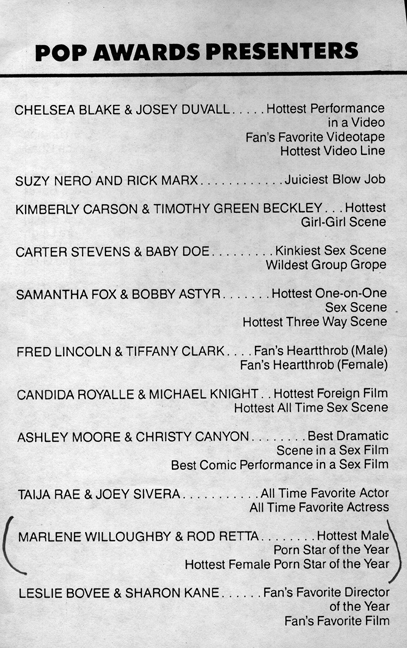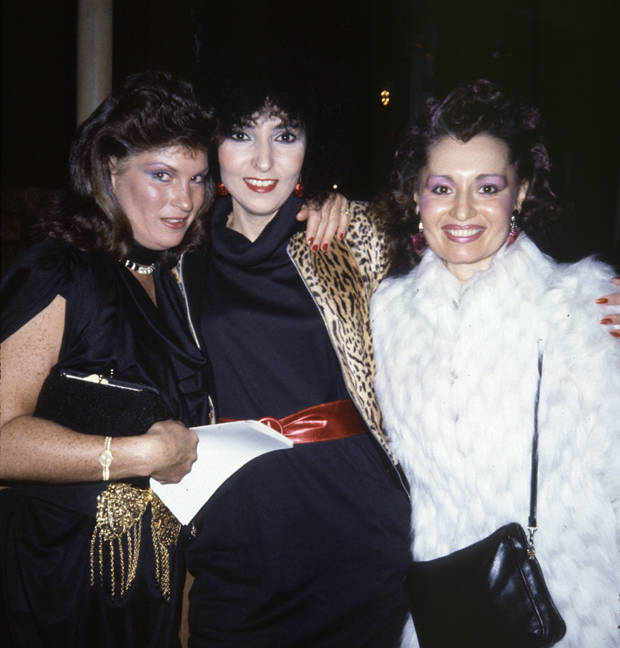 1985 POP Awards, with Lesllie Bovee, Marlene, Samantha Fox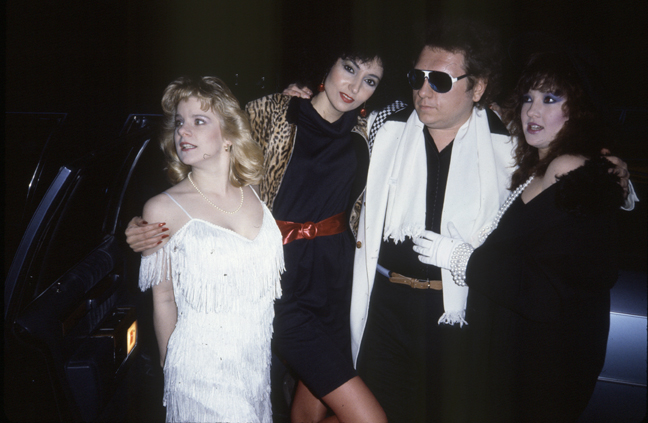 1985 POP Awards, with Baby Doe, Marlene, Timothy Green Beckley, Taija Rae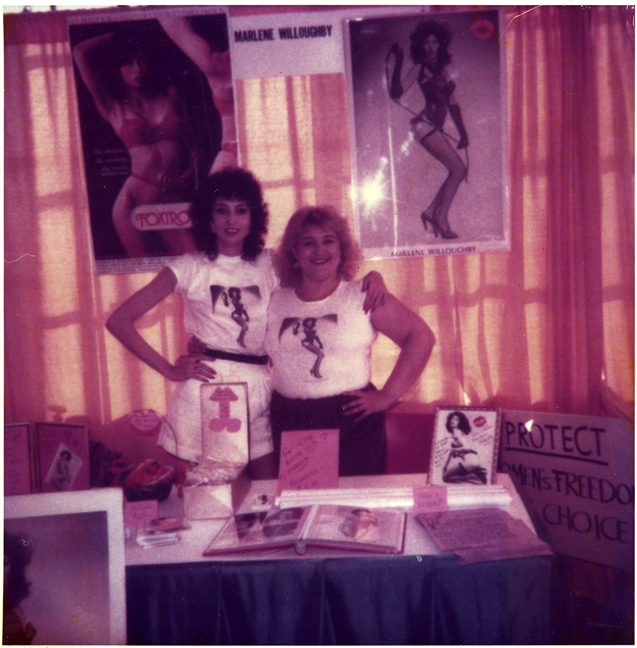 Marlene and her sister Jaqueline Carol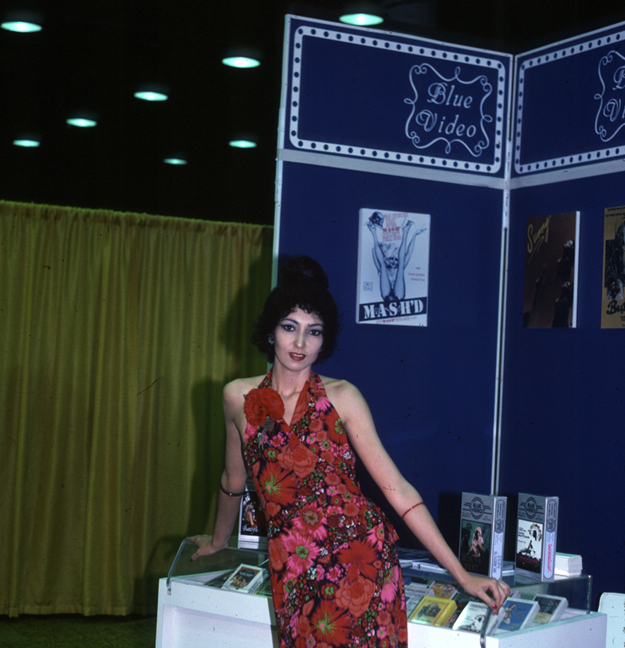 Artwork: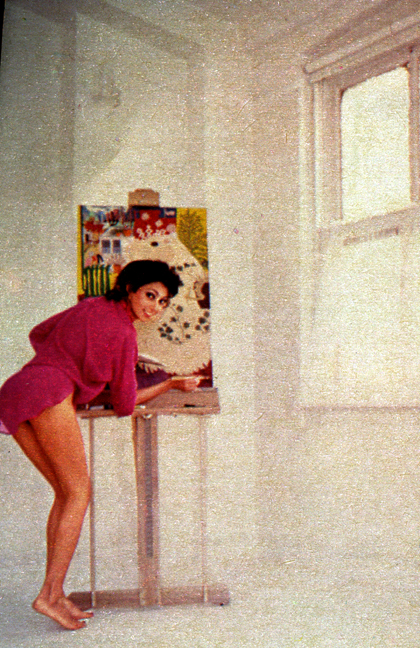 Marlene painting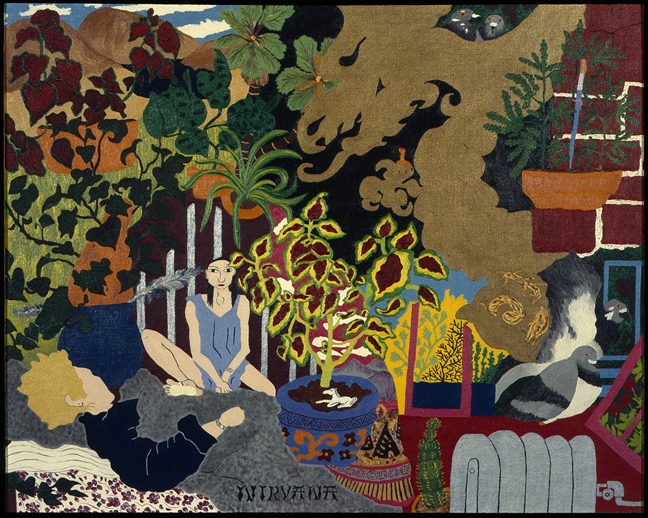 Marlene's artwork – "Nirvana'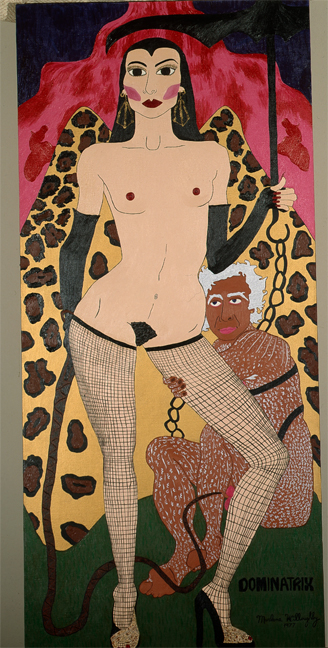 Marlene's artwork – 'Dominatrix'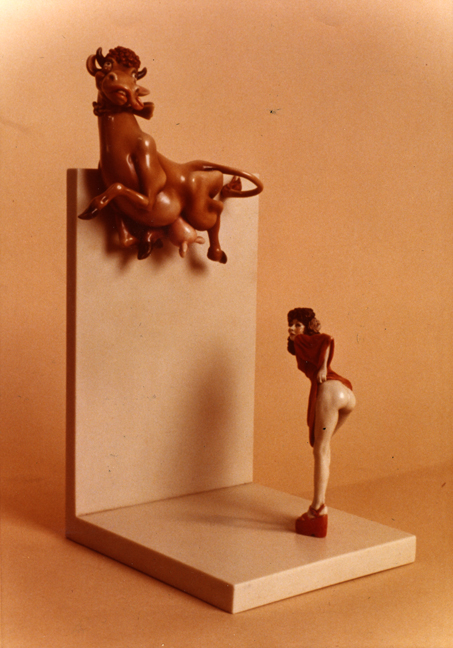 Scuplture by Ralph Allen Massey – featuring Marlene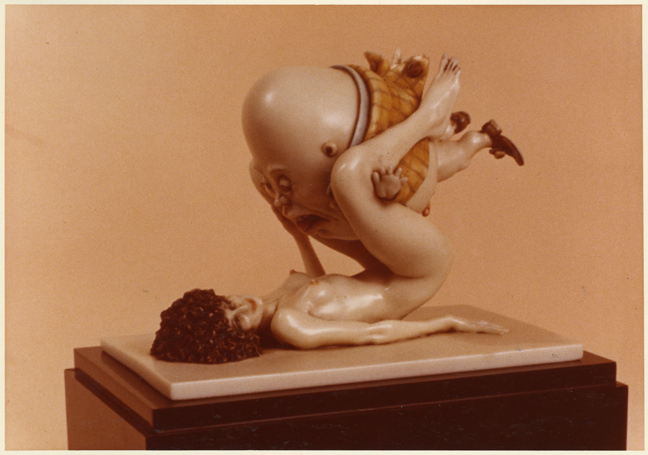 Scuplture by Ralph Allen Massey – featuring Marlene
The Death of 42nd Street: