Podcast: Play in new window | Download
Subscribe: RSS
Hyapatia Lee was always an instantly recognizable figure in the adult films and magazines of the 1980s; she was a strong and striking presence with an unusual Native American persona, which it turned out was more than just a character – Hyapatia is one-quarter Cherokee which was and is a proud part of her heritage.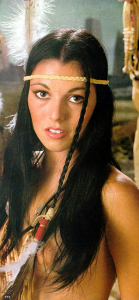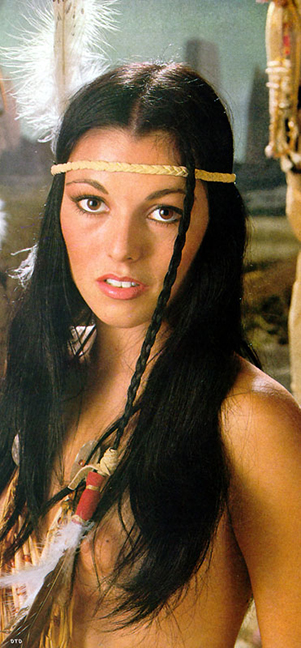 But her wholesome image masked a troubled life; she grew up raised by her grandmother and thinking that her mother was actually her sister. She suffered abuse and rape, and, in part as a response to these terrible events, developed dissociative identity disorder – commonly referred to as having multiple personalities.
She dreamt of singing and dancing on Broadway – but instead became a stripper and then an actress in adult movies. She was one of the first genuine stars and contract girls – first with Harry Mohney's Caribbean Films and then with Vivid.
She starred in a string of hugely successful films, including 'The Ribald Tales of Canterbury' which she also wrote and was one of the most expensive pornographic movies of the era.
At the same time she had a parallel career as a singer with her own band – and recorded a couple of CDs.
But controversy was never far away, whether it was her continuing mental illness, her marriage to her manager and frequent co-star Bud Lee, or the rumors that she faked her death to leave the industry or to increase merchandise sales.
To set the record straight, she published an autobiography in 2000 – but the Hyapatia Lee story didn't stop there. In 2013 she appeared under her real name on the reality TV show 'Gigolos' as a client for one of the male leads and at the age of 53 engages in an unsimulated sex scene. Today she lives in Colorado growing marijuana and writing for the pro-cannabis magazine 'High Times'.
On this episode, Hyapatia Lee joins April Hall to look back at her eventful life.
This episode running time is 114 minutes.
_______________________________________________________________________________________________
Buy Hyapatia Lee's autobiography here.
Visit Hyapatia's website here.
Hyapatia Lee photos: