Last year, one of our most popular reports was a post from Donnie Reamer, a regular at San Francisco's strip clubs during the 1980s. Donnie went to hundreds of shows and befriended many of the adult film stars who appeared in them. Over the years, he collected flyers, photographs, signed merchandise, and memories from the various clubs. These items tell the story of an already-lost age: feature dancers, long-closed clubs, video tapes, and Polaroids.

Due to popular demand, here is a second selection from Donnie's collection, together with some more of his memories. Featuring Angel Kelly, Aja, Shanna McCullough, Nina Hartley, Samantha Strong, Taija Rae, Savannah, Nina DePonca, Porsche Lynn, Tasha Voux, Deidre Holland, Jeannie Pepper, and Danyel Cheeks.
With thanks to Donnie Reamer for sharing his collection.
_______________________________________________________________________________________________
Gone are those halcyon days of yore here in San Francisco when a porno film fan could, on a weekly basis, choose between not one, not two, not three… but four well-appointed and well-anointed dens of intoxicating iniquity. Count them… four:  The Mitchell Brothers' O'Farrell Theatre, the Market Street Cinema, the New Century, and the Crazy Horse Gentlemen's Club.
Each could be counted upon, on a weekly basis, to book one feature attraction after another – week after week, month after month, year after year. An enthusiastic supporter of the arts could easily lose control of his wallet, spending a small fortune taking in this smorgasbord of porn-inspired pulchritude. They were practically within walking distance of each other!
The Mitchell Brother's Green Door Showroom was designed and built for the production of Jim and Artie's remake of Behind The Green Door – The Sequel.  Later the room featured a mechanical stage and a multiple girl shower show.  After bathing, the squeaky clean dancers draped their glistening naked selves across tabletops occupied by patrons waiting to share the warmth.
One of my favorites there was Angel Kelly.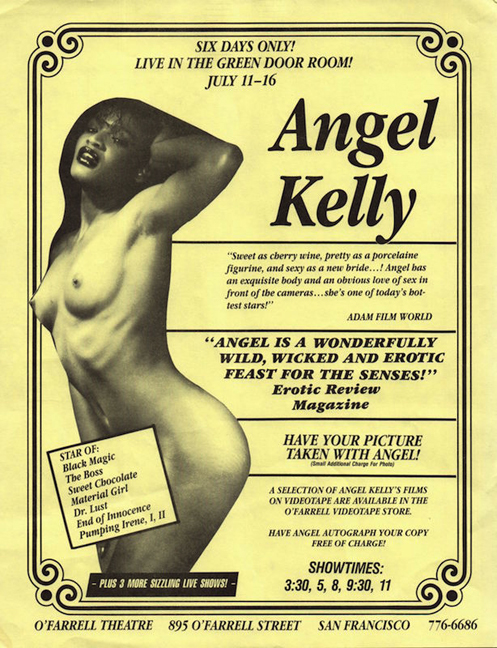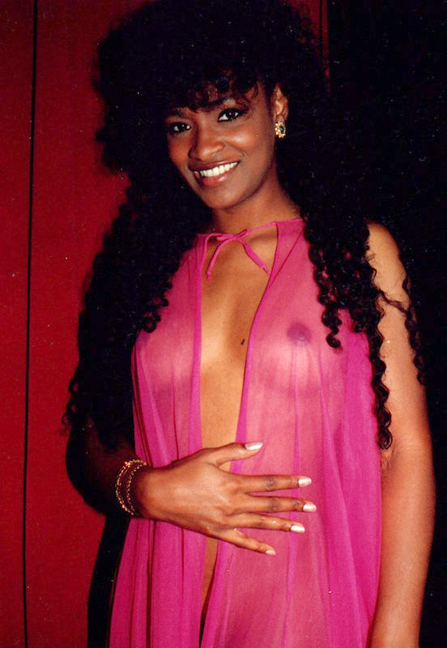 Angel Kelly – moments after she appeared at the Green Door Room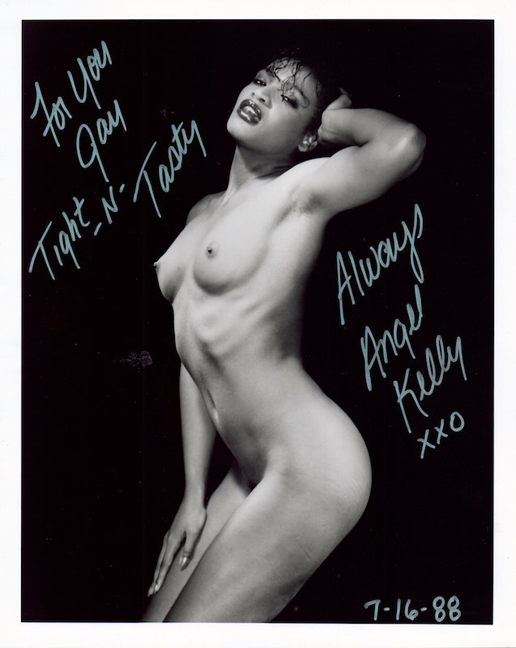 *
Downtown, on Market Street, stood the inimitable Market Street Cinema. Or Burlesque In Hell, I referred to it affectionately. It was an establishment that its patrons loved to hate. But support it we did! It was reliable – like Old Faithful – and they often proudly presented a 'Featured Star', like Aja, billed as star of Deep Throat 2 (she was actually in Deep Throat 3.)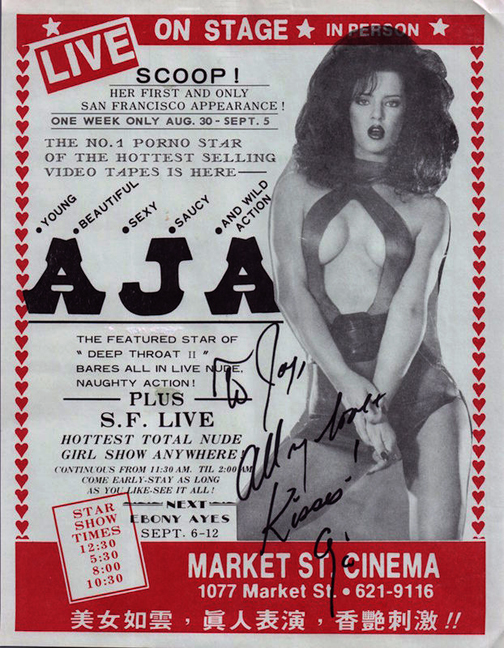 I asked Aja if I could take some pictures of her.
"Most people don't get these photos," she said. "'Cause most people don't ask…"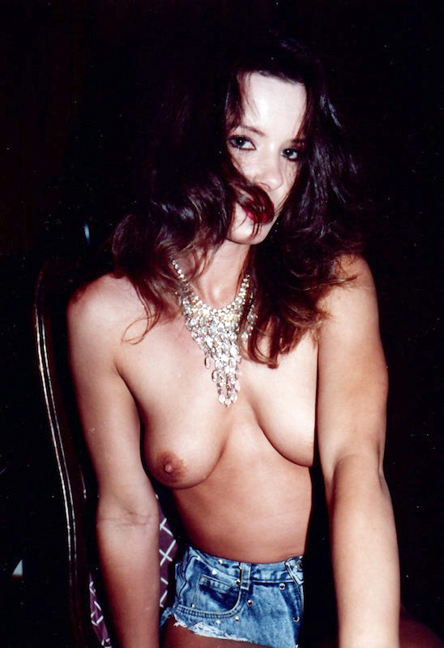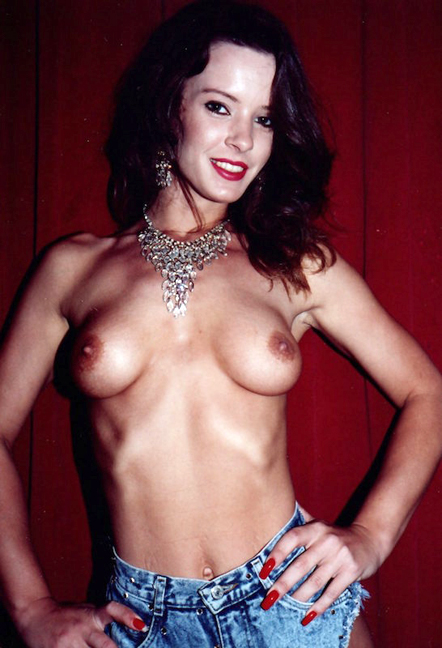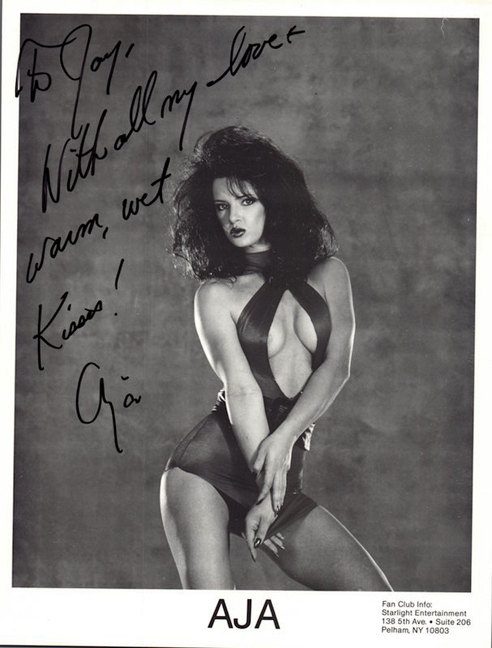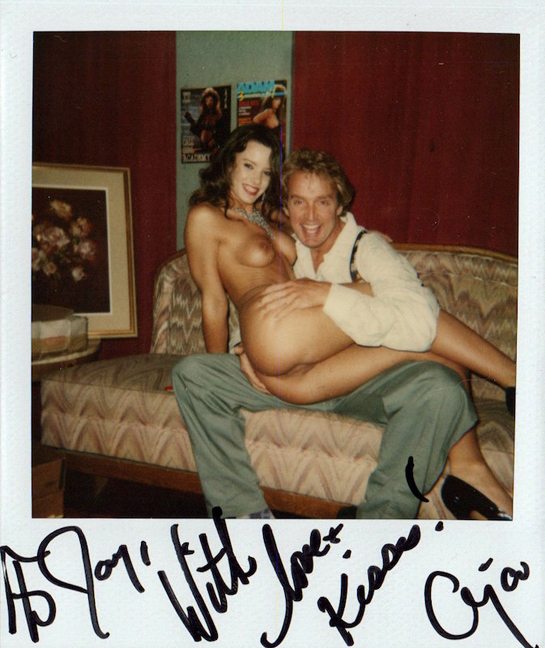 *
A short block down Geary Blvd. from The Mitchell Brothers' Theatre was – and still is – The New Century Theater. Owned and operated by the same group that ran the Market Street Cinema, they also had a starring weekly feature.
Shanna McCullough was one of them.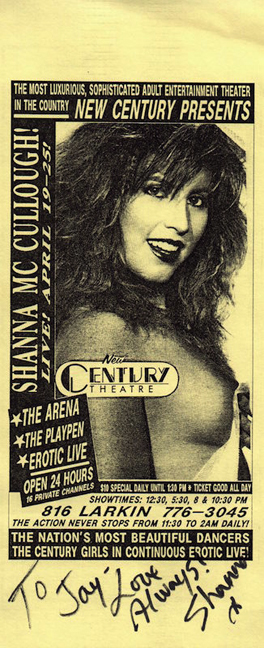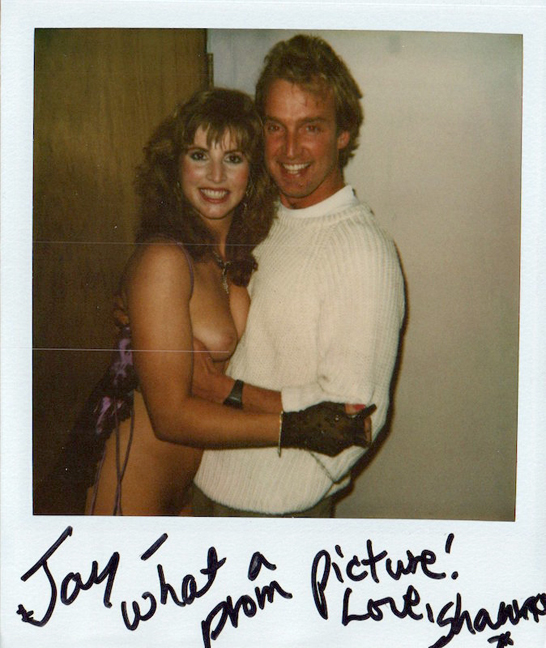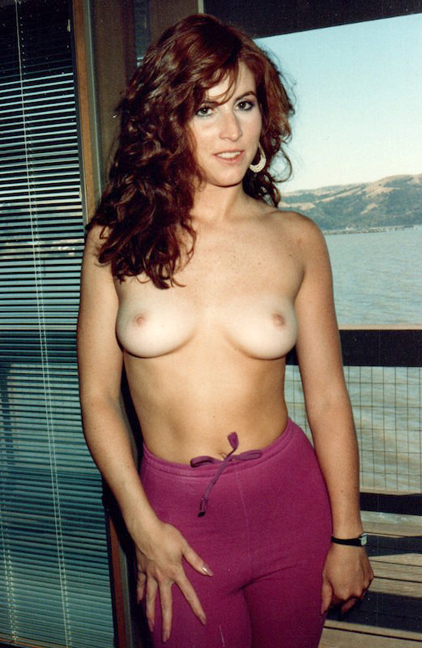 I visited Shanna on a film set and took this picture
*
Some adult film stars played in all the theaters – such as the inimitable Nina Hartley. A perennial favorite in the Bay Area, Nina was known, admired and acknowledged. Her fans would flock to see her.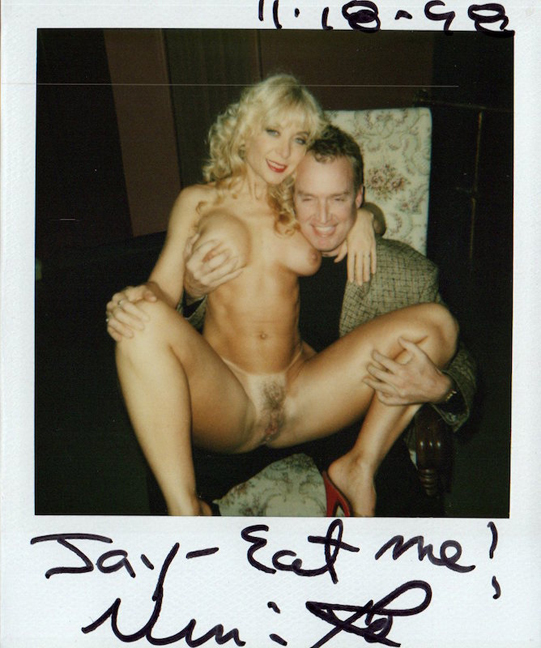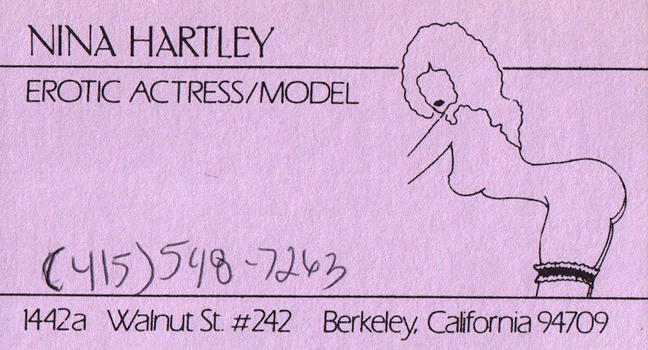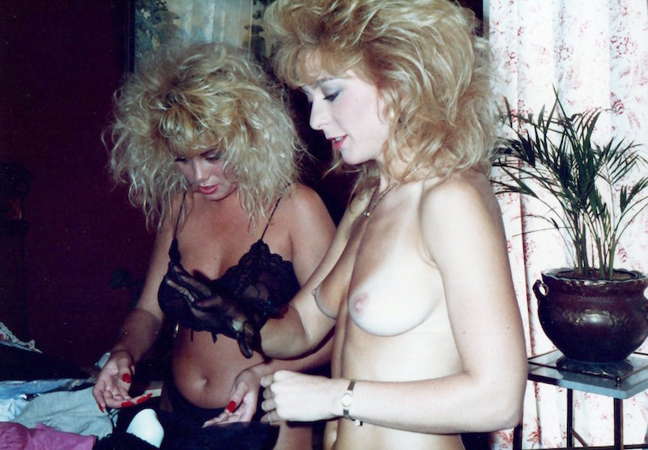 On a trip to an adult film set, I took this picture of Nina – with Gail Force
*
Back at the Mitchell Brothers' theater aka The O'Farrell, Taija Rae was a regular. And yes, the billing was correct. She was hot.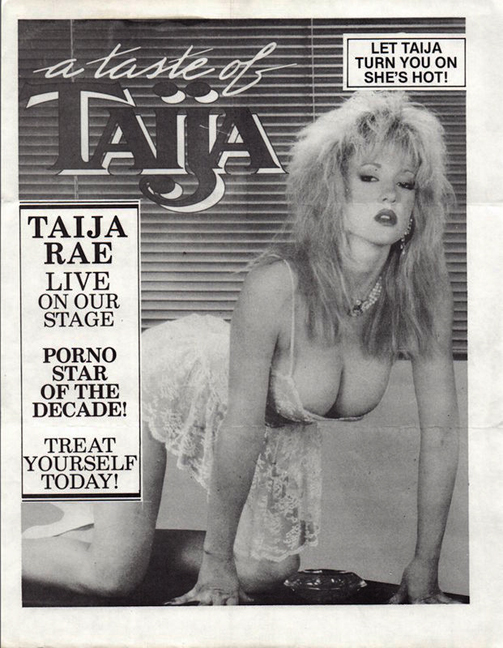 *
Though perhaps not strictly a Golden Age performer, Savannah was a short-lived meteor in the adult video industry and a favorite for many. She was certainly a favorite to me. I looked forward to meeting Savannah the week that she showed up .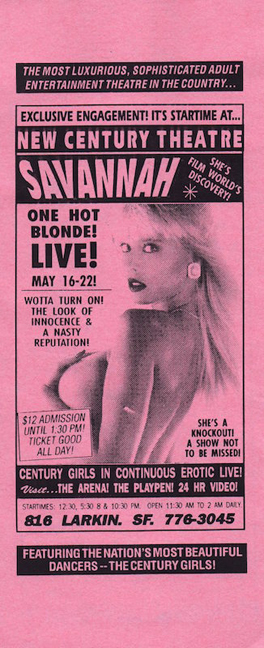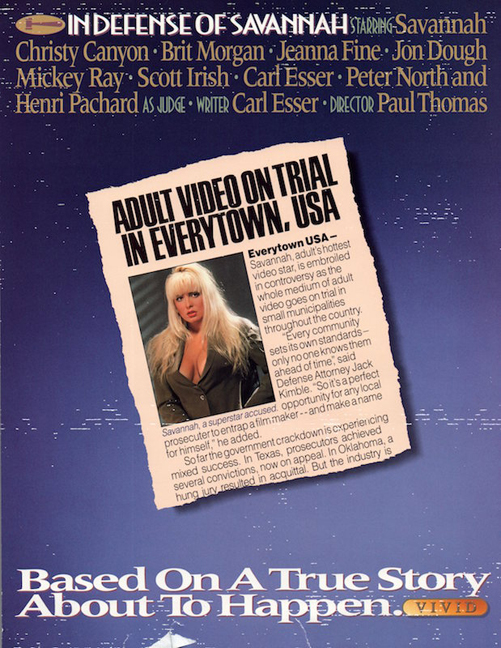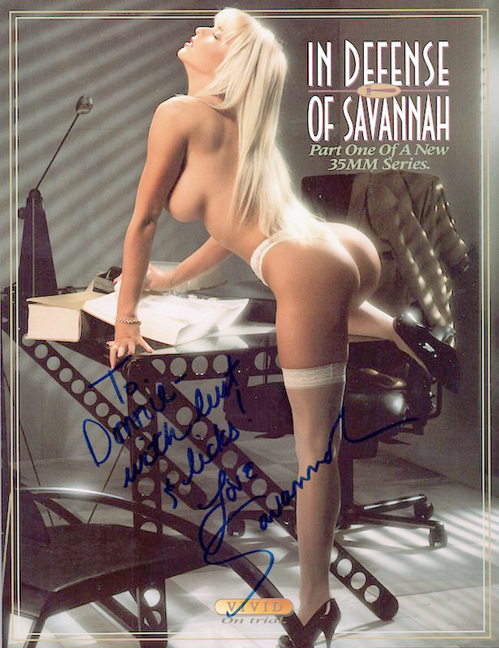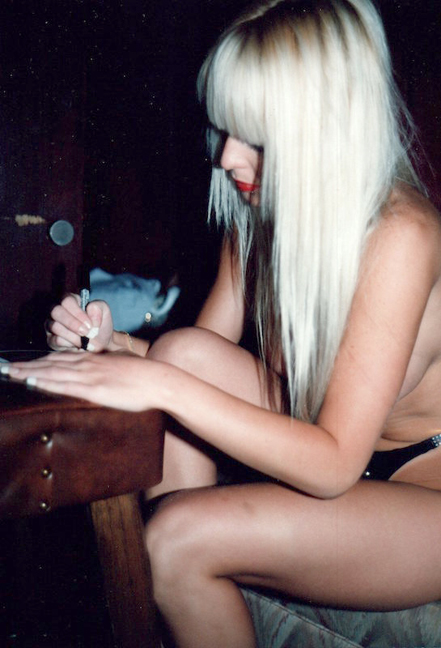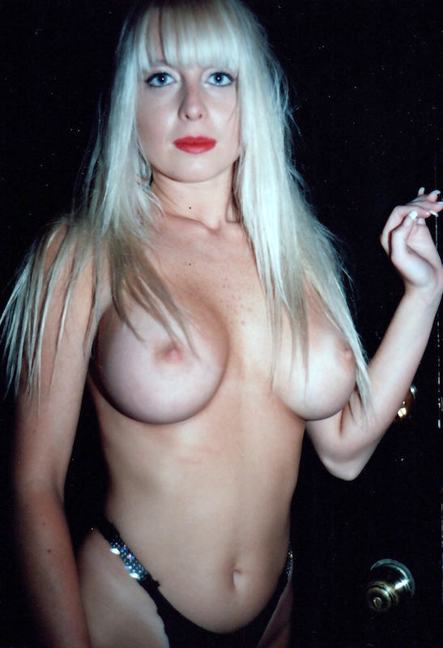 *
A regular favorite of mine was the sexy, scintillating Nina DePonca.
I never missed her coming into town and regularly saw the same fans at each and every Nina performance. Young, svelte, with a come hither kind of look that excited her fans, I couldn't wait to support Nina and invest in whatever she had.  I couldn't get enough of the Polaroids she had to sell. Like myself, she was a Buckeye, from the great state of Ohio.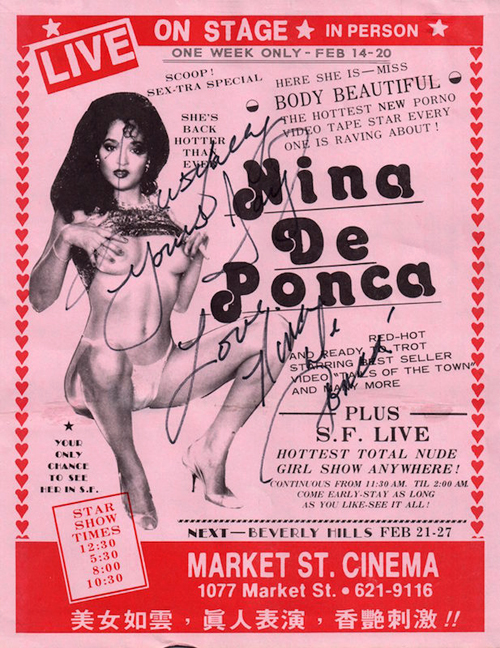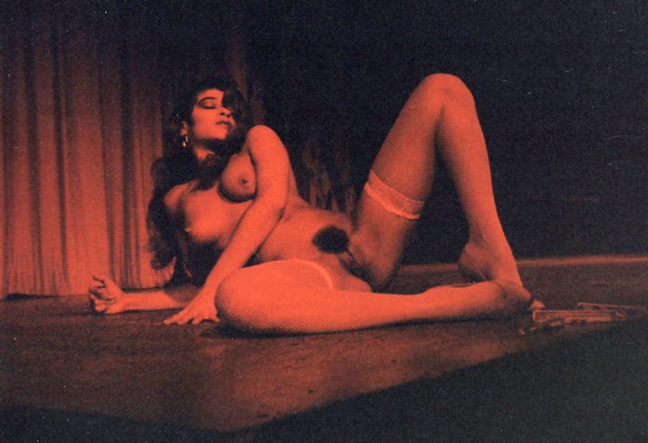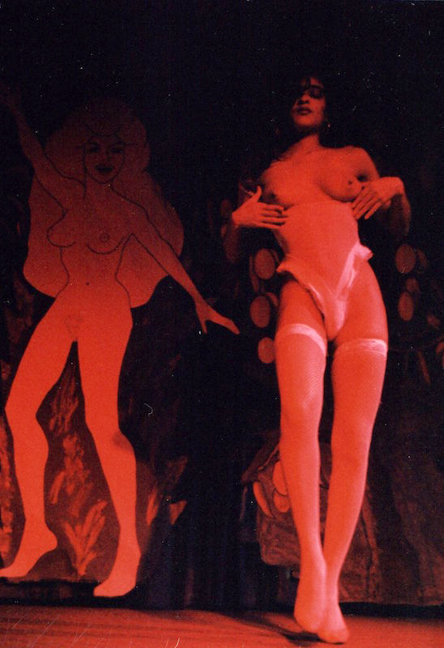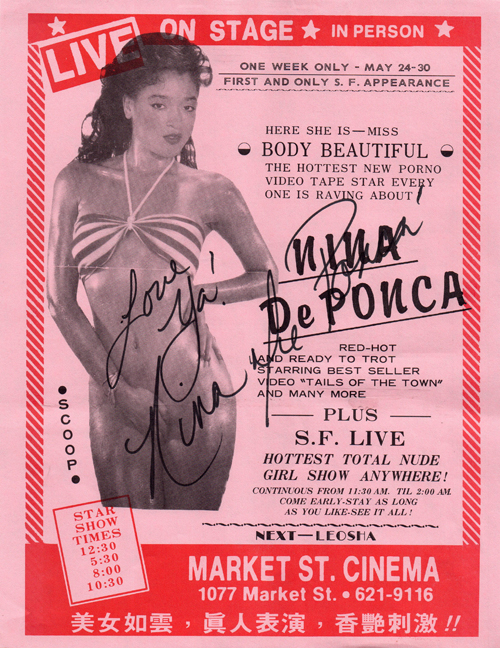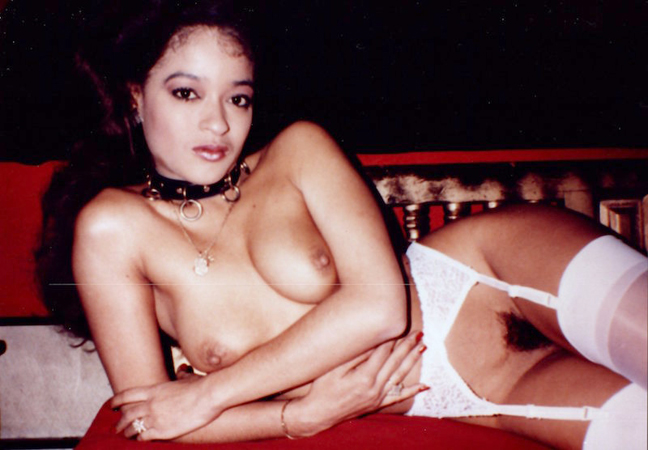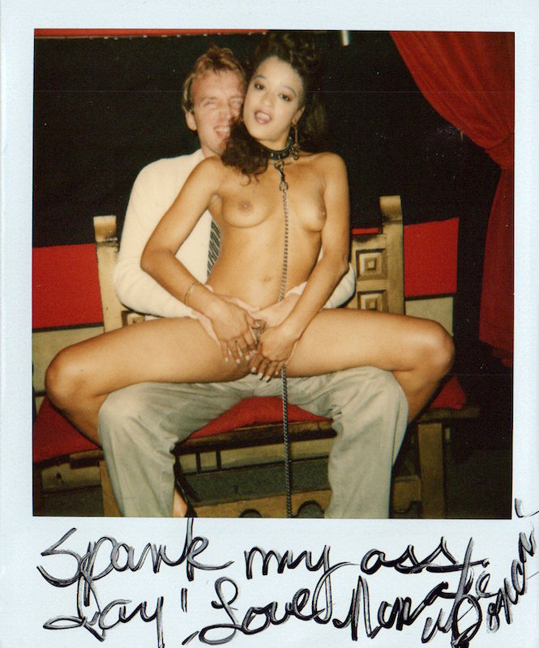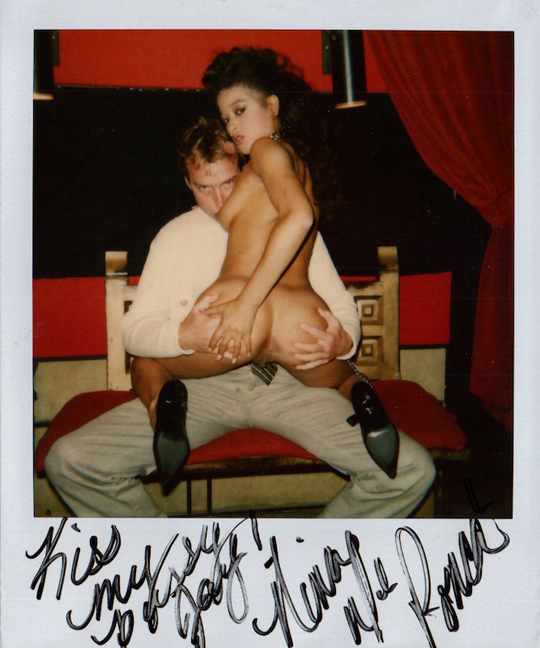 *
There are some personalities that one simply can't forget. Porsche Lynn was one such character. I bumped into her here and there, and every time she acted as though she was happy to see me. I think of her often, I think of her fondly. She left an indelible impression.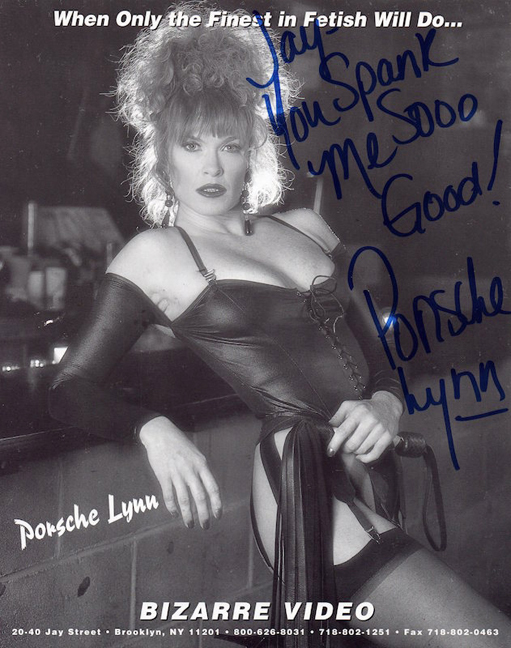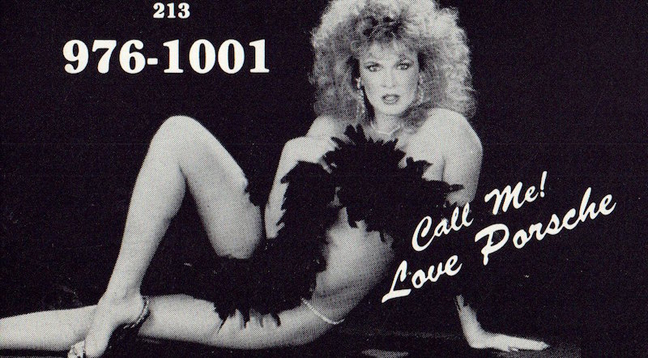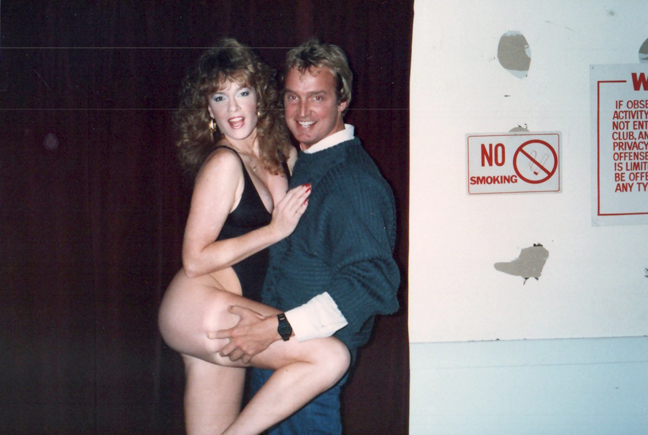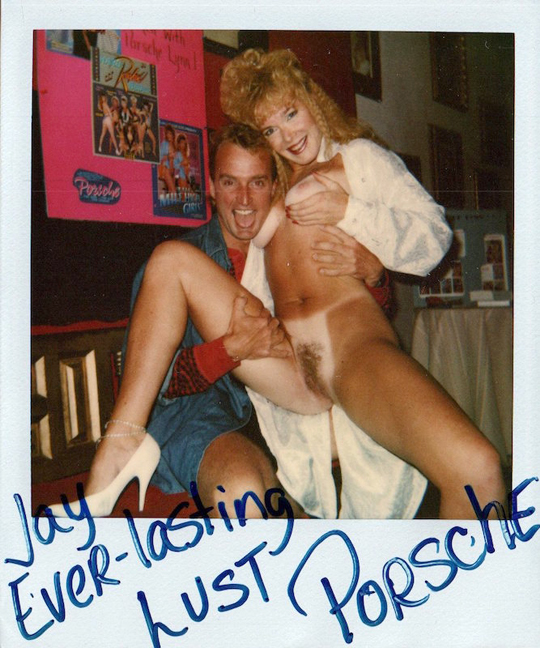 *
Few dancers were wilder than Tasha Voux.  Tight, torrid tantalizing Tasha… You didn't need to be afraid to make inquiries. Everything was possible with Tasha. Where is she now?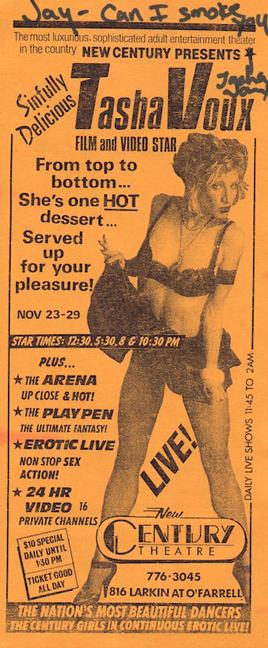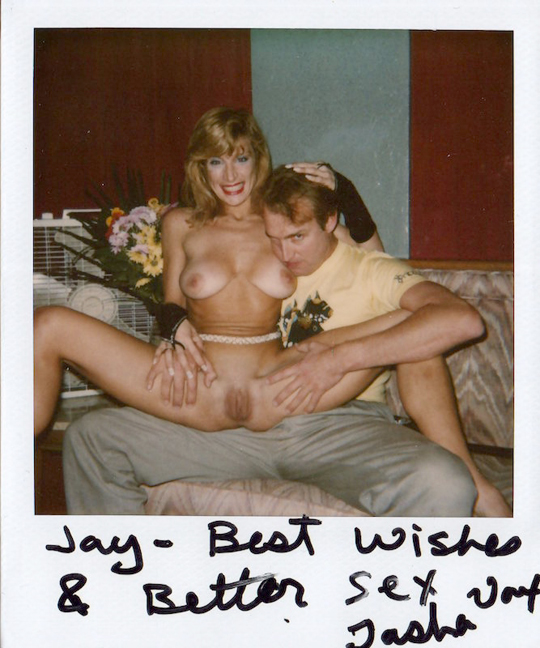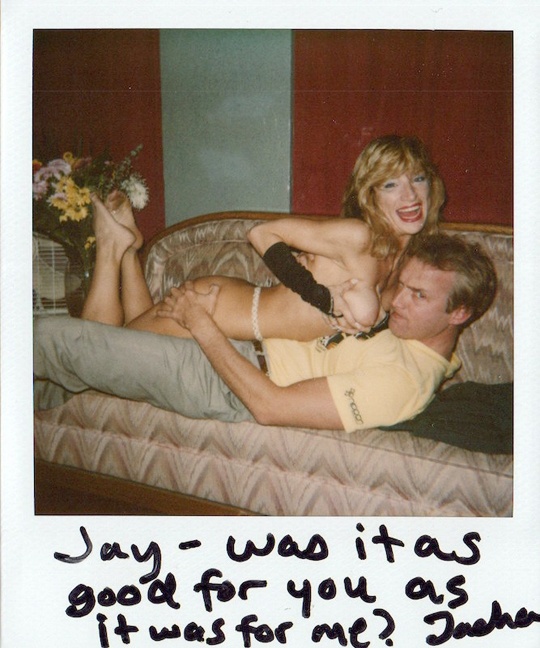 *
Do you remember Deirdre Holland? Of course you do. Who could ever forget the lascivious lusciousness of one of the most beautiful women in the adult entertainment business.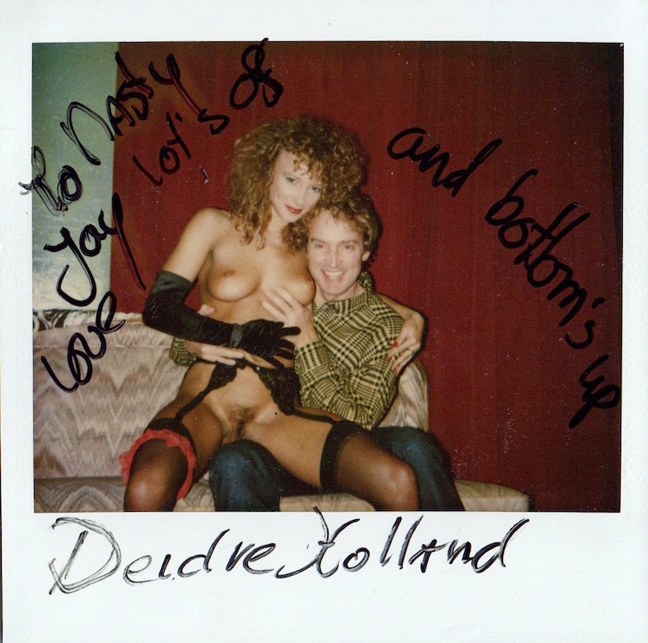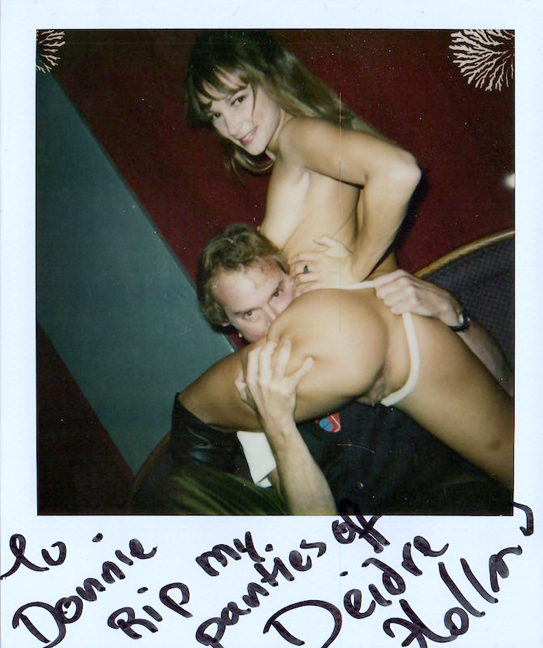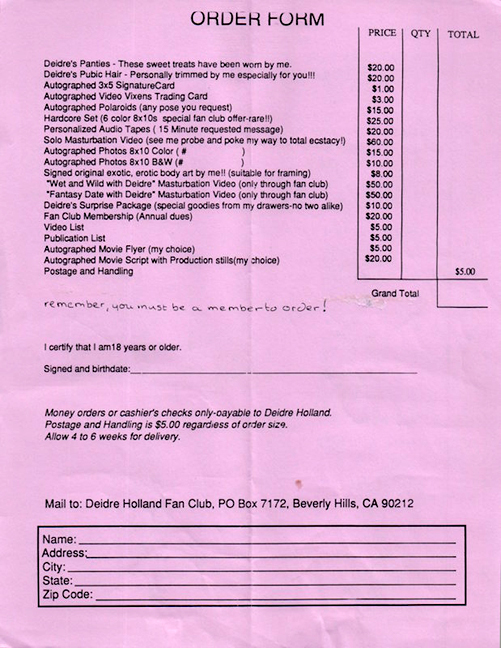 Deidre Holland's personal product list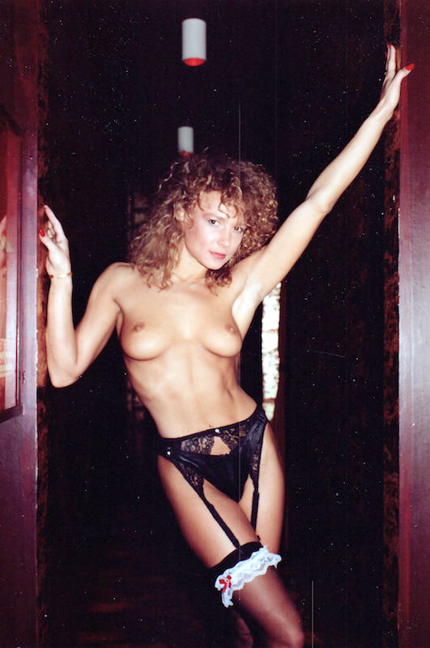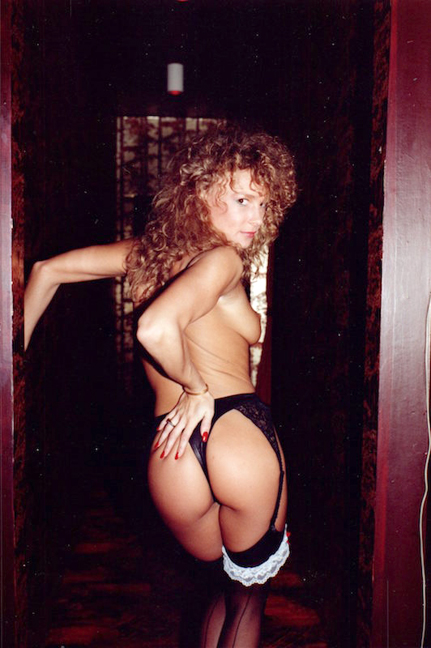 *
I remain delighted to this day that I had the opportunity to meet and greet Jeannie Pepper. Bless the Market Street Cinema's heart…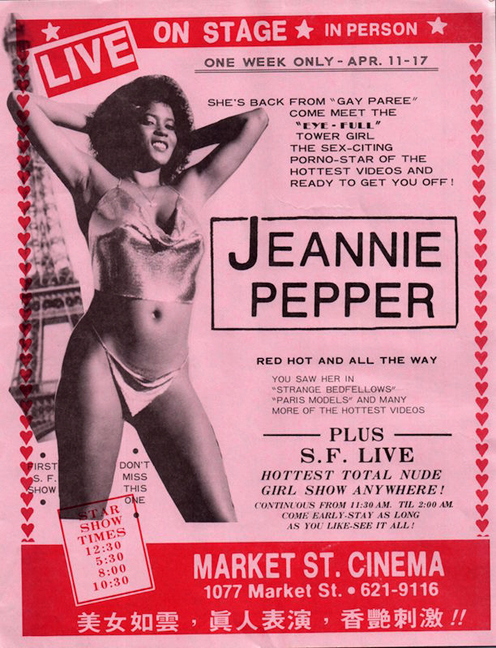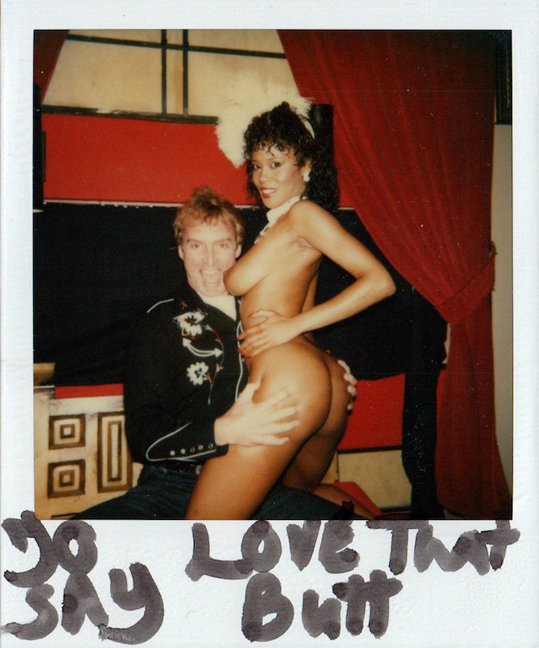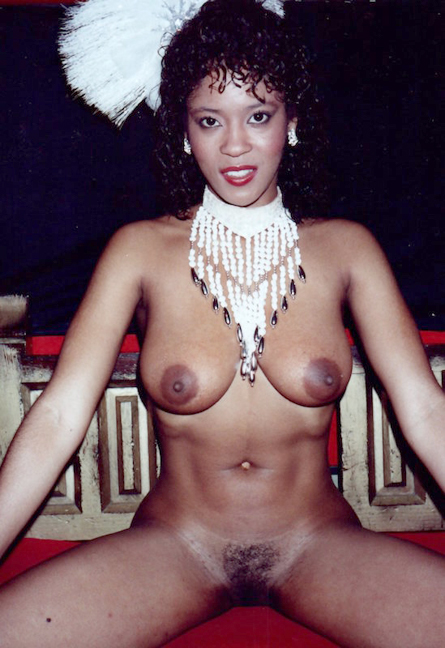 *
It's probably too late to join now, but I remain happy to this day that I secured a Danyel Cheeks Fan Club membership postcard.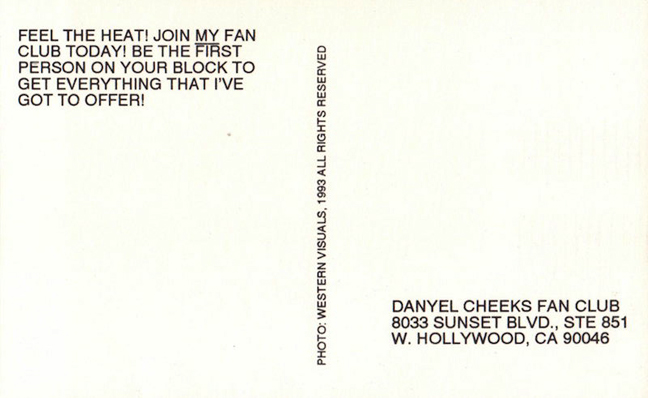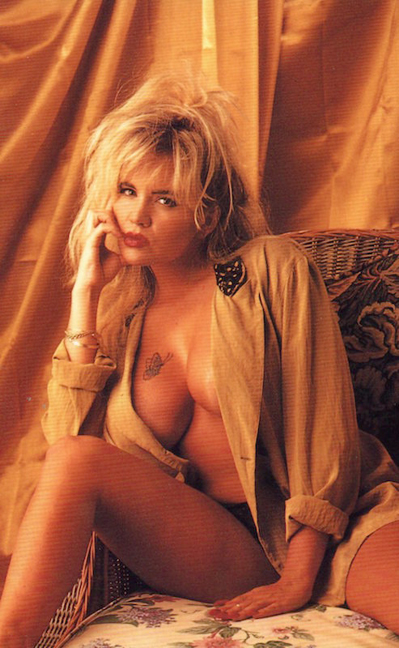 *
Your collector and archivist, Donnie Reamer, today…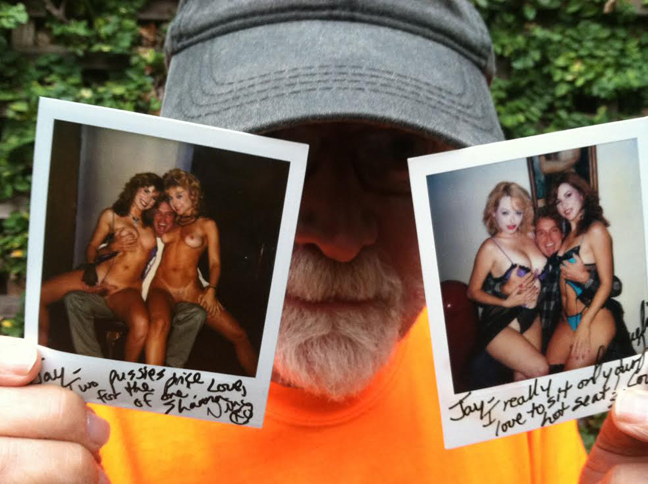 *