In his book 'Tales of Times Square' (1986), Josh Alan Friedman wrote about Lou Amber – a New York limo driver who was a regular at the New York burlesque theaters.
For 20 years from the mid 1970s, Lou would go to all the theaters – the Follies, Show World, and others, but his favorite was the Melody Burlesk (later known as the Harmony Burlesque).
This was an era when adult film stars started to headline the shows, and Lou would regularly buy 8′ x 10′ glossies from the girls – which they would sign for him and emboss with lipstick kisses. Better still he would also pose with them for Polaroid pictures (see Lou's picture with Desiree Cousteau above).
The resulting collection of photographs was then lovingly archived in a scrapbook, which reads like a history of the adult film industry.
Last week, we met up with Lou, now 81 years old, and heard about his years as a super fan. We're pleased to present a small selection of his scrapbook photos here.
We're also happy to report that Josh Alan Friedman has plans to publish the scrapbook – with the addition of a final chapter of new Polaroids to be taken by Lou featuring today's starlets.
_______________________________________________________________________________________________
"He's a sad-eyed fan of the porn starlets and a soft-spoken barroom confidant to the Mardi Gras girls.
He's not looking to show off, and keeps the photo album as a private shrine to porn queens who've come to think of him affectionately as "Uncle Lou".
– from 'Uncle Lou's Scrapbook', 'Tales of Times Square', by Josh Alan Friedman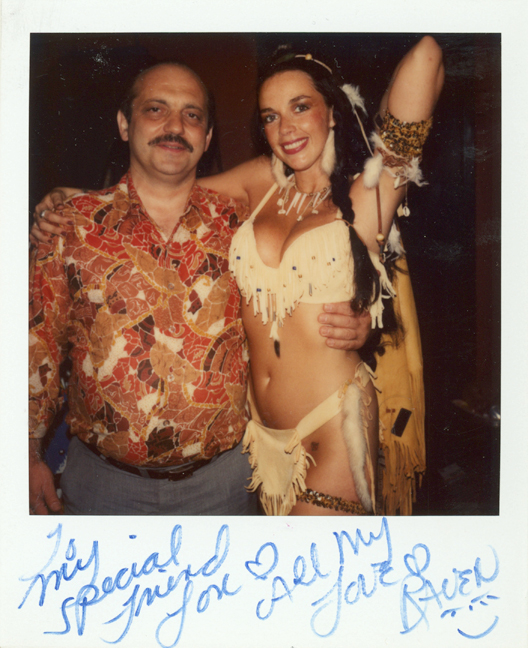 Raven De La Croix was one of the first dancers that Lou photographed, and remained his favorite. He would take the week off work whenever she was in town to act as her chaperone.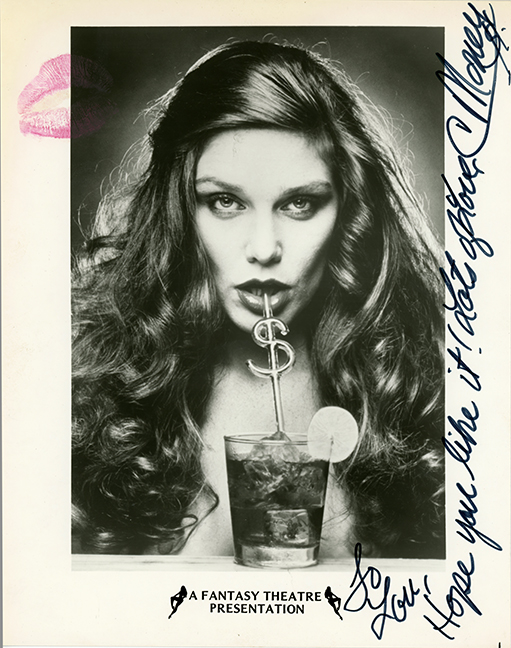 Constance Money, who was appearing in New York to promote her new film 'A Taste of Money'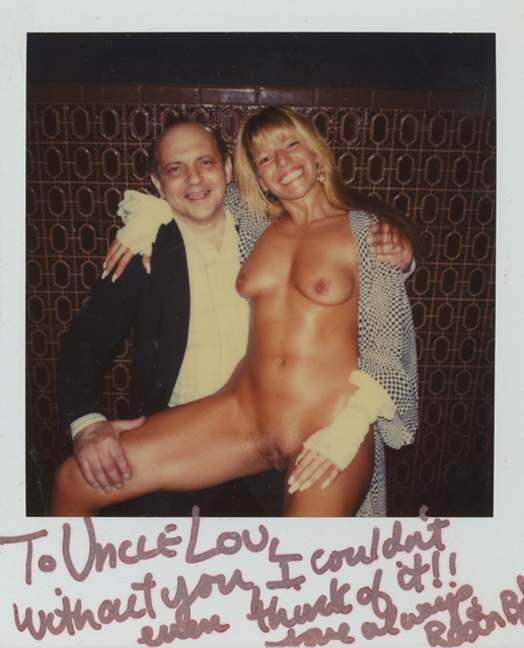 Robin Byrd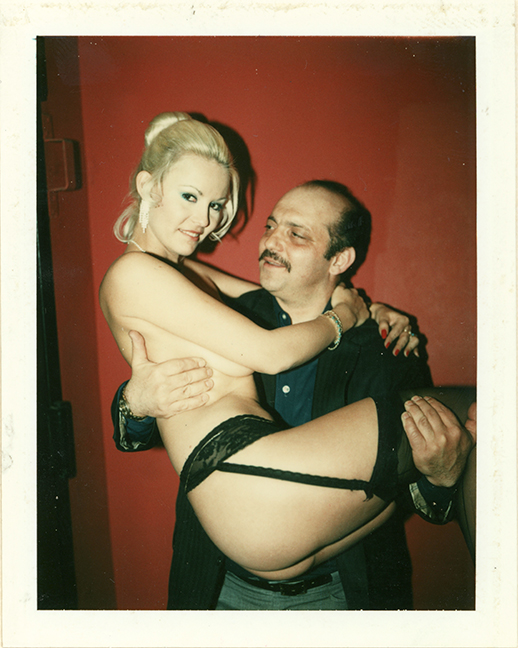 Seka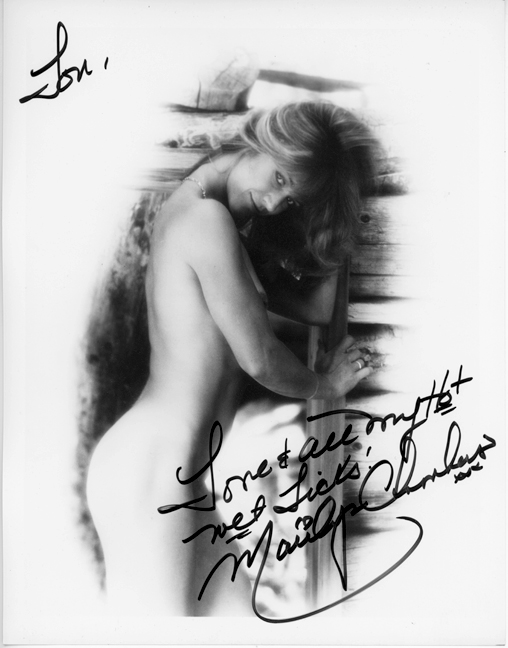 Marilyn Chambers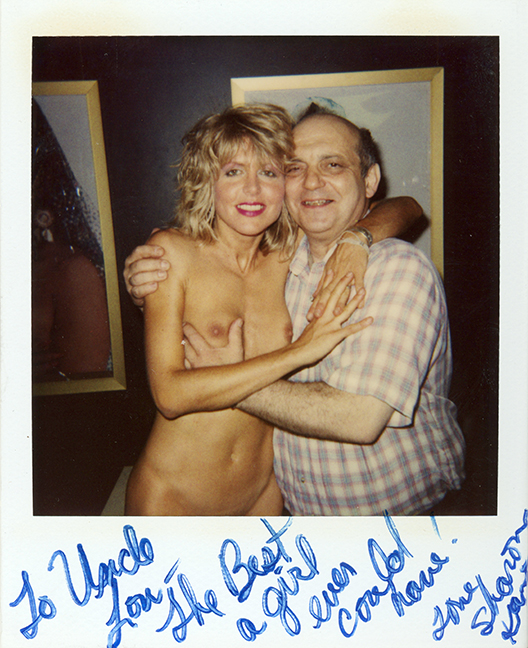 Sharon Kane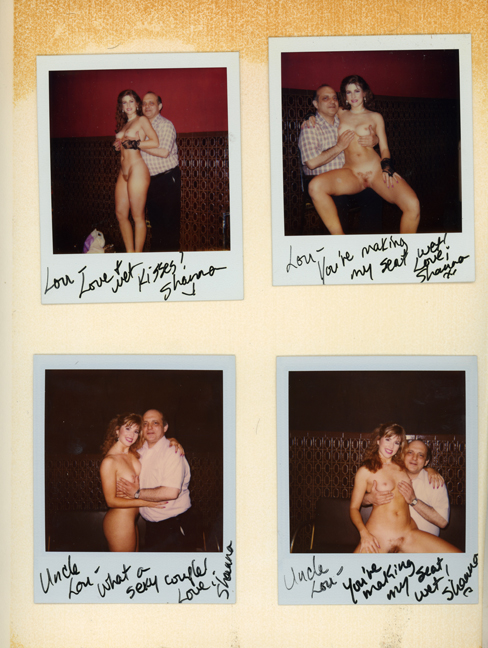 Shanna McCullough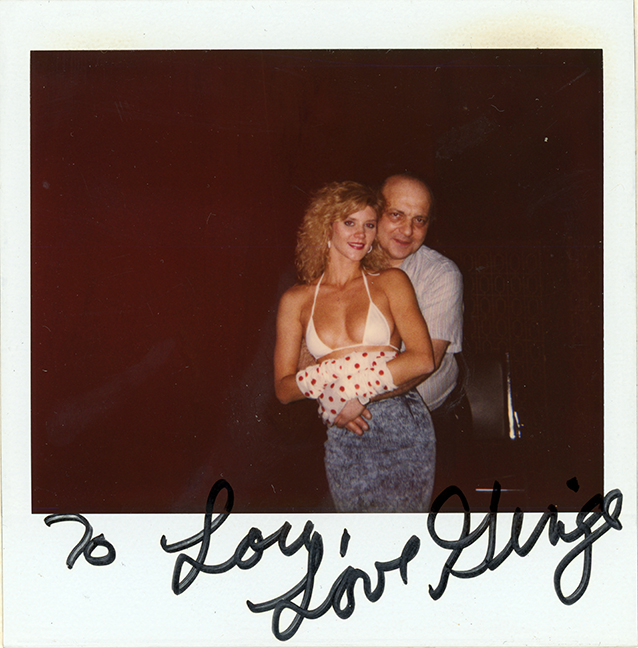 Ginger Lynn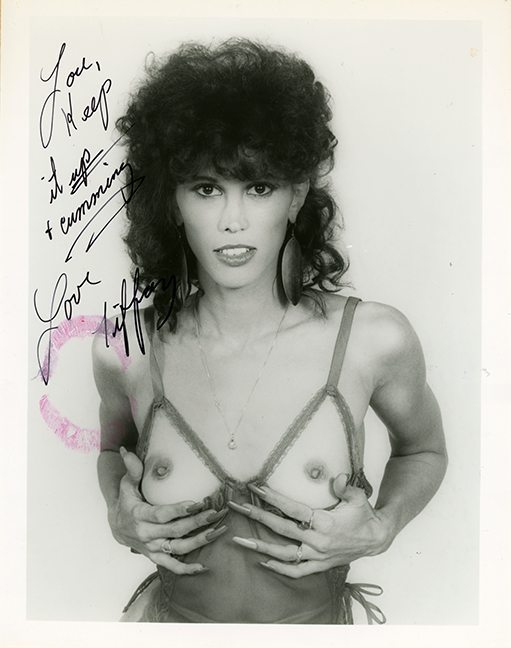 Tiffany Clark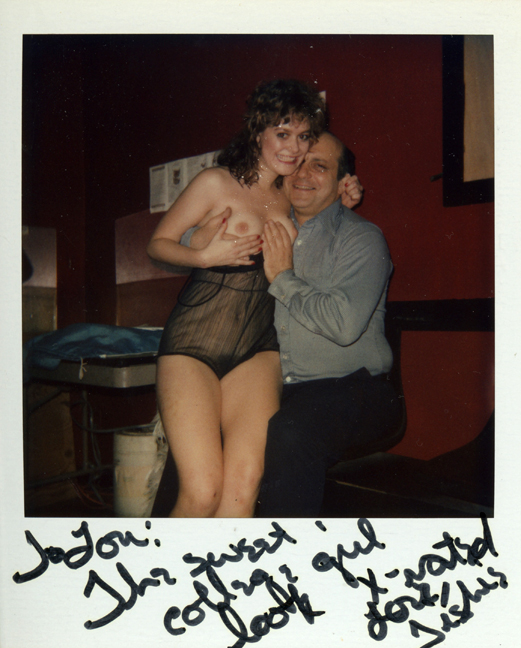 Tish Ambrose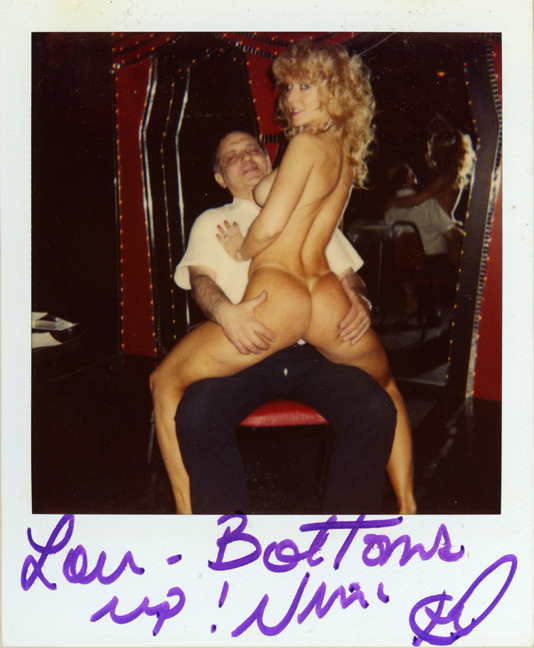 Nina Hartley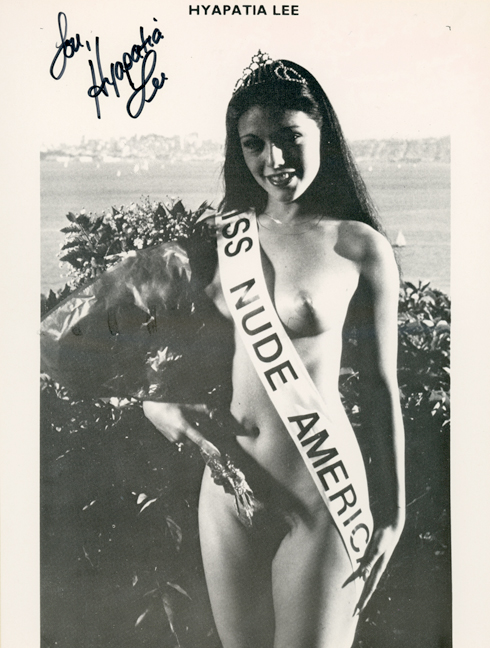 Hyapatia Lee
"(Hyapatia Lee) was known for quenching a flaming dildo between her legs, (but) she couldn't perform the gimmick due to strict Fire Department regulations at Show World"
– from 'Uncle Lou's Scrapbook', 'Tales of Times Square', by Josh Alan Friedman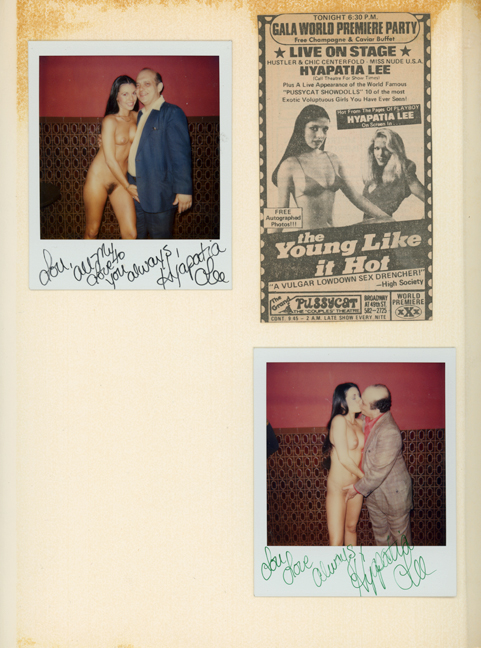 Hyapatia Lee was a regular visitor to New York as a dancer, including a personal appearance in 1983 to promote one of her first films 'The Young Like It Hot'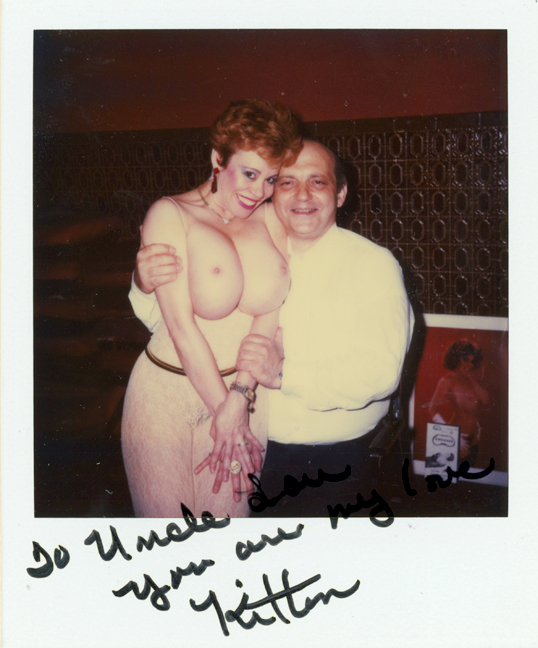 Kitten Natividad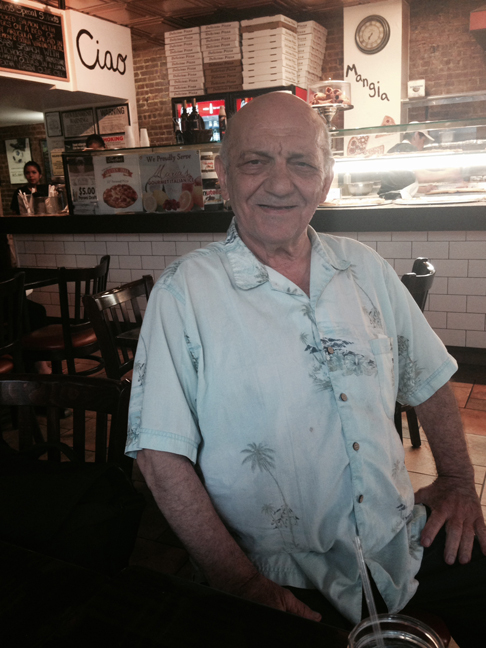 'Uncle' Lou Amber, July 2014