Adult films in New York. Strip clubs in New York. In the 1970s, the link between the two was strong.
Starting in 1975, X-Rated stars such as Jennifer Welles and Tina Russell headlined at the burlesque theaters – earning valuable exposure and much-needed cash, before gathering afterwards at nearby Bernard's, the de facto adult industry bar and hang out.
Of all the theaters, the most legendary was perhaps The Melody Burlesk (sometimes spelt 'Melody Burlesque') on Broadway at Forty Eighth. It started out as a last holdout of old school burlesque in 1973, but it soon succumbed to the linked forces of libido and commercialism. Times were changing.
It was the first to introduce audience participation, calling it 'Mardi Gras', which allowed dancers to sit naked on customer's laps for a $1 tip. It was an immediate success; it brought in more customers, and it meant that the club could pay the dancers less. And soon the customers were encouraged to do more than just entertain a dancer in their laps.
In 1983, a scandal erupted. The ownership of the Melody Theater was revealed to include a public figure. A chorus of surprised public officials erupted. But the show must go on – especially when it was this profitable. The Melody became the Harmony and operated in other locations in Manhattan, until it was closed down for good in 1998.
For the last 15 years, the Harmony was owned and run by an ex-dancer, Madeline Droege, known to all as 'Dominique'. She took the club from the old school cash machine of the 1970s to… the all new cash machine of the 1990s that was attacked by New York mayor of the time, Rudy Giuliani, as being a "corrosive institution".
In her first full interview, Dominique talks to The Rialto Report about the life that led her to become a dancer, her experience at the Melody and Harmony theaters, the background business deals, the busts, the money, the scandals, the loves, the end, and… Harvey Weinstein too.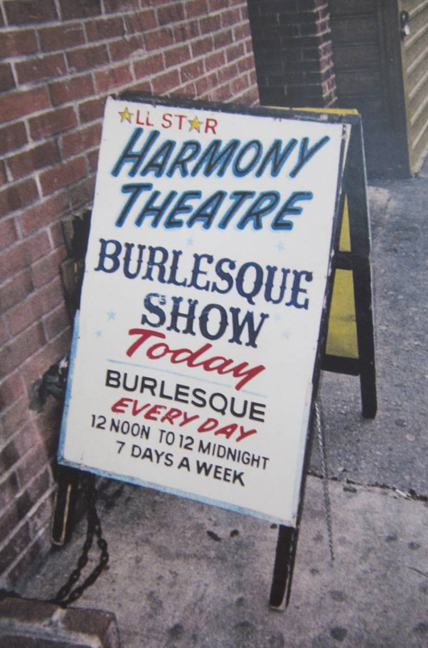 Did you work at the Melody or the Harmony? If so, we'd love to hear from you – please get in touch.
_______________________________________________________________________________________________
Melody Burlesk beginnings
It all started in 1973 with a mild-mannered Jewish accountant called Albert R. Kronish.
Extract from 'A Schitzy Girl is like a Melody' from 'Tales of Times Square', by Josh Alan Friedman (1986)
"Kronish was born in the Bronx in 1918, and graduated as an accountant from Pace. He served in artillery for three years during World War II, using his skills in math to direct big guns against the Nazis".
Despite frequenting burlesque shows at Minsky's Republic and the Apollo on 42nd St. in his twenties, Al soon chose a conservative life, getting married and setting up an accountancy practice in Westchester.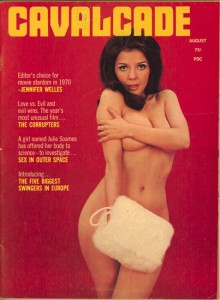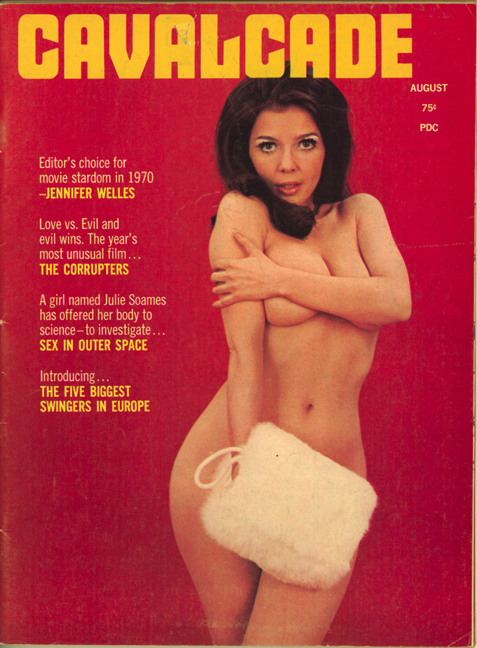 In the late 1960s, he met Jennifer Welles, an aspiring actress and dancer, who'd appeared in a few New York-made soft core films directed by the likes of Joel Reed and Ron Sullivan. She came to him looking for tax advice for her and her husband, jazz trumpeter, Manny Duran. Jennifer in turn introduced Al to her friends at the New Paris Burlesque, a small strip club at 201 West 46th St, and shortly afterwards Al started managing the theater accounts as well.
Opened in 1917, the New Paris location had once housed the Orpheum "dime-a-dance" Dance Palace, but by the 1970s it was becoming one of the sleazier Times Square joints. It was now being managed on a day-to-day basis by Bob Anthony.
Bob Anthony was born Robert Anthony Francis Roederer in 1915. Raised in Hoboken, he was a longtime friend and back-up singer for Frank Sinatra, and took over as singer when Sinatra left the Tommy Dorsey Band. He also sang with Harry James and Eddie Duchin and toured with Bob Hope's USO shows during World War II and the Korean War. He told everyone he appeared in the Broadway musical 'Pal Joey' and, with Sinatra, in the film 'Johnny Concho' (1956).
Extract from 'The Heart of the World' by Nik Cohn (1993):
'"The Chairman", Bob Anthony said. "I owe him all I got, everything I am today. I used to be his secretary and his driver, belt out guys for him and everything. And I'm still working to this day. I play Las Vegas."'
In 1973, Al Kronish was also the accountant for a couple of wealthy clients who were looking for investment opportunities:
–        Frederick Cincotti, 38 years old, was a trial lawyer, and had been an Assistant Attorney-General of the State of New York for the previous ten years
–        Steven Katz, 28 years old, had been admitted to the bar in 1971 but had never practiced law. Instead he managed his family's profitable construction business
Seeing the money that the New Paris was making, Al saw an opportunity. He knew of a cheap lease nearby at 205 West 48th St, formerly the site of the Oasis massage parlor, and suggested the two investors take it on and open a burlesque business of their own.
Fred came up with most of the money, and Steve used his contracting company to fit the place out. They were keen not to have their names associated with the business, so Al suggested Bob Anthony as a front man to run it for them.
Bob came with his own right hand man: Manny Rosen, a 1920s Harlem ex-con ex-featherweight prizefighter. By now in his late 60s, Manny had worked at the Stage Delicatessen on Seventh Ave for decades before hanging out at theaters that Bob managed. Manny had lost a daughter to a drug overdose a couple of years earlier, and had written a poem 'King Heroin' about the experience. He successfully pitched the song to James Brown who recorded it in 1971. Manny allegedly joked that the only thing he needed was the melody… which he and Bob both thought was a good name for the club.
In 1973, the Melody Burlesque opened.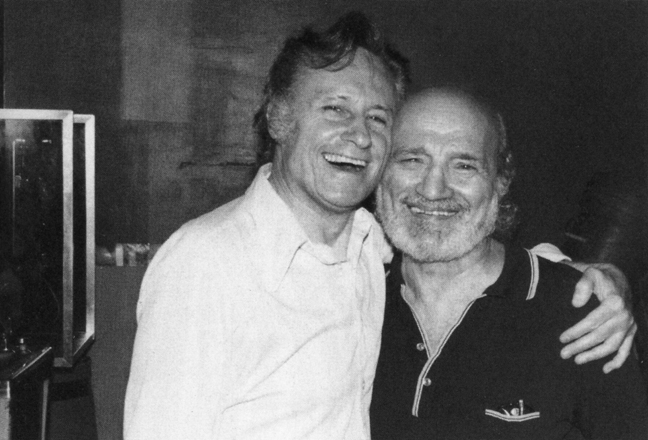 Bob Anthony and Manny Rosen
Extract from Melody Burlesk review, Screw magazine (1973)
"(The) Melody Burlesk is the newest, classiest theater in town. It's clean, has extremely comfortable seating, and runs a continuous show. The girls are some of the sexiest around and literally leave nothing to the imagination".
Extract from 'The Heart of the World' by Nik Cohn (1993):
"Upstairs on Broadway at Forty-eighth, (the Melody) was the last of the old-school burlesque clubs, where the girls still had dimples and tassels. 'The Stripper' was the one true anthem forever, and the darkness was warm, all-embracing."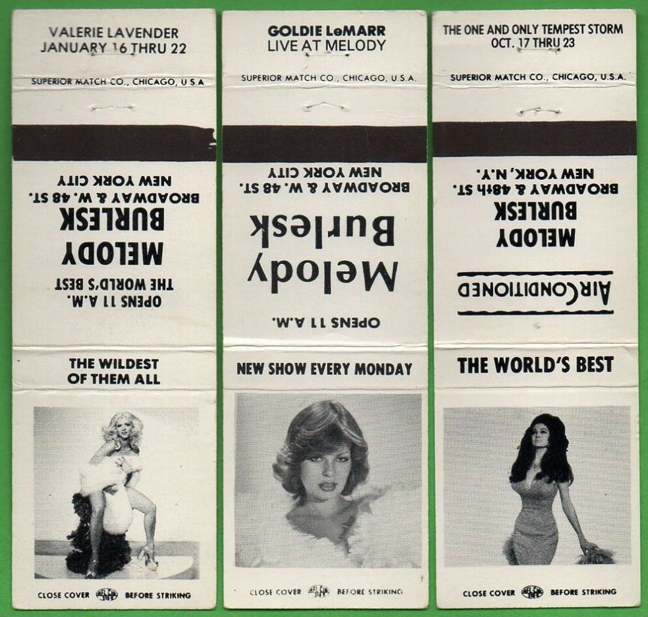 Al Kronish was retained by the owners, Fred and Steve, to oversee the financial side of the new business. He and Bob made an unlikely but successful management team. Bob dug being in front of a classier establishment that was a step up from the New Paris. He had a big, warm personality and he'd sometimes announce the girls on stage and sing for the audience.
Al kept a lower profile. He was a jack of all trades, overseeing the girls back stage with Manny, sorting out problems, and holding things together from his sparsely decorated office on site.
Extract from 'A Schitzy Girl is like a Melody' from 'Tales of Times Square', by Josh Alan Friedman (1986)
"Al Kronish deals with the caprices, jealousies, phobias, menstrual cycles and successes of a whole generation of strippers, from the fringes to the forefront of the porn industry. And they seem to adore him, like a good uncle to these girls who have known bad uncles".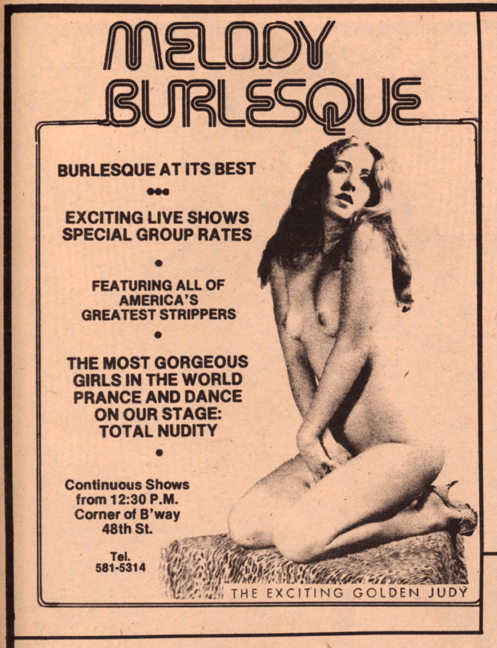 The mid 1970s was the twilight for the traditional burlesque queens, and the emergence of a new generation of sexual strippers made for some unlikely inter-generational bedfellows. At first dancers were still booked through old school agents like Irving Chartoff and Jess Mack who'd been handling established acts like Ann Corio and Gypsy Rose for decades.
Extract from The Rialto Report interview with Josh Alan Friedman, 'Al Goldstein: Screw Midnight Blue, and Fuck You', (February 23rd, 2014)
"When I first went into the Melody in the mid-1970s, I was stunned to find an audience that looked like Abbott and Costello. Men in their top hats in their 60s and 70s. And young guys, construction workers too. And really hot strippers doing incredible acts doing acts left over from the old days of burlesque… the very end of it".
Business was good, but Al was looking for ways to attract more customers. He hit upon the idea of having headline dancers from the growing New York porn industry. He contacted Jennifer Welles, by now one of the first of the established X-rated stars, and offered her an engagement at the Melody. It was a success, and set a trend that continued for the next 15 years.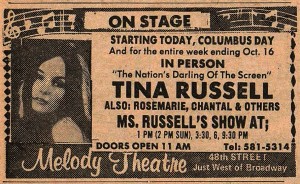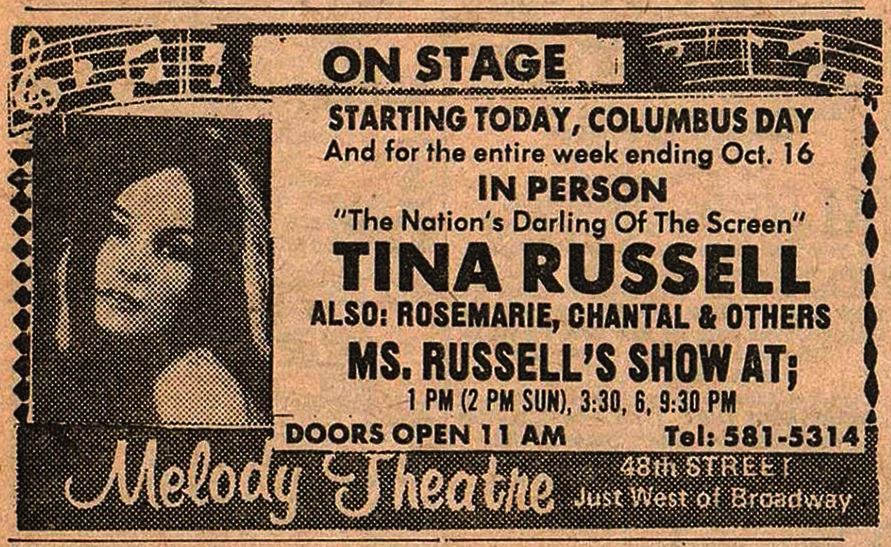 One of the first porn stars to dance at the Melody was Tina Russell. Tina had started her adult film career in 8mm loops and in pre-'Deep Throat' 16mm adult features. By the mid 1970s however she was being passed over for film parts and was drifting. She needed to make money where she could and dancing was an easy option. Al Kronish and his wife befriended her, and she appeared on and off at the Melody until her passing in 1981.
Extract from 'A Schitzy Girl is like a Melody' from 'Tales of Times Square', by Josh Alan Friedman (1986)
"The Melody girls orchestrate their stripteases over five-song cassette tracks; the generous ones reach cunt by the fourth number, while the ones who fancy themselves jazz ballerinas wait til the fifth. In any case, all of them are skilled enough to create steamy anticipation throughout the audience that can only be relieved when the last piece of cloth magically unveils snatcheroo".
The following photographs were taken covertly at the Melody Burlesk in July 1978 by Dick Whitney. (For the story behind the pictures, visit Dick's excellent site here).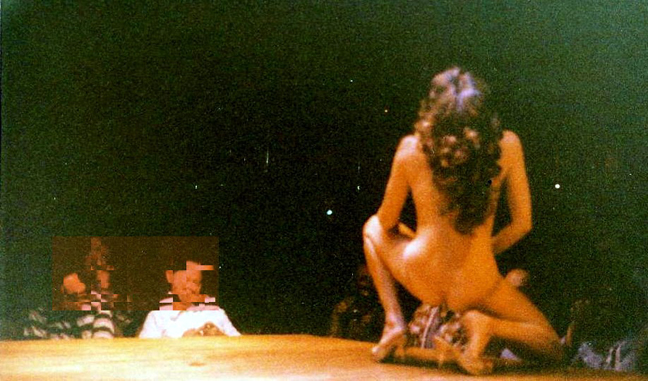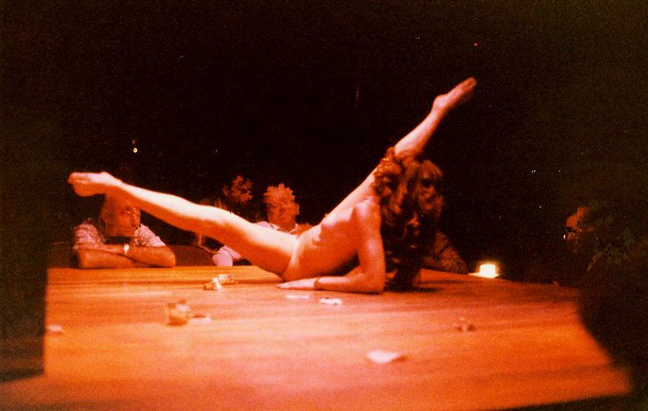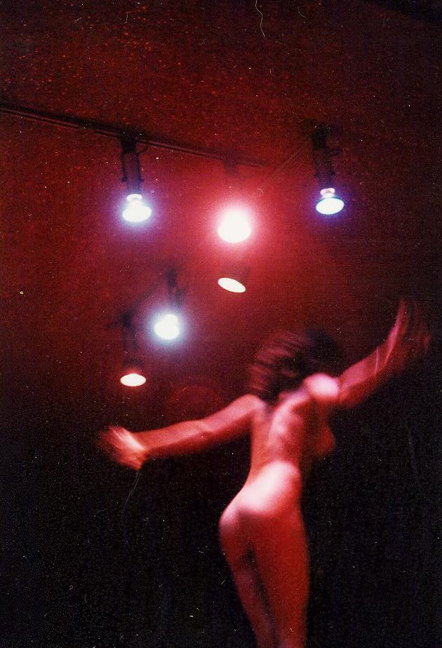 By the late 1970s, porn actresses were frequently to be found at the Melody. Feature dancers such as Annette Haven, Seka, Marilyn Chambers, Leslie Bovee, Mai Lin, Annie Sprinkle and Long Jean Silver appeared there, as well as house girls such as Veri Knotty who performed her signature – tying her labia in knots, busty brunette Sue Nero, sultry and gorgeous Susaye London, and the Sloan Twins.
In 1979, a dancer called Dominique turned up at the Melody.
*
Dominique's Story – The Early Years
Where are you from?
I was a Long Island girl. My dad came home from World War II. He was a Marine drill sergeant in Pearl Harbor. When he came home, I was conceived. I was the first baby.
My father was a military sergeant at home too. He had six kids. He beat the shit out of us all the time. He made me scared because he was so strict, so I became shy and obedient. But he also gave me mixed messages; for instance I remember I wanted to wear a girdle because I didn't want to have sex. He told my mom, "She can't wear a girdle. None of my daughters can wear a girdle." He wanted us to have sex and get pregnant because he just wanted to get us out of the house.
I got a full time job at 16 that empowered me to run away from home. I now had an income so I qualified to get an apartment.
And did you have sex early?
I wasn't ready at 16, but my boyfriend got me drunk. I got pregnant because I never learned the word 'no'. I moved in with him and his parents and we decided we should be married. But boyfriend's mother was very mean to me. She didn't want her son married. He was supposed to go to college. She used to hit me. Then I had the miscarriage. She basically beat me until I left the house. I'm not complaining. I don't feel like I was damaged.
Where did you go then?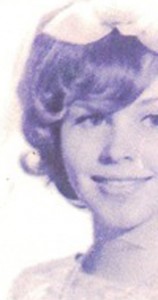 I moved back in with my family. My father beat me again one night and I just said, "I'm too old for this. I'm out." I left home again and got an apartment. I worked in a factory that made parts for airplanes. I was the file clerk for the engineer. As I'm filing everything, I'm reading it and I understood everything that was going on. I started doing the engineer's work. I learnt so much about it that I invented something for the company. They stole my idea so I quit, but I was offered a job the same day at a rival company to do sales. The guy who hired me came in for criticism at first: "You can't hire her! This is a sophisticated operation. She's walking around in miniskirts and she's just a cute little girl. You can't send her out and expect her to sell the parts." The criticism was partly right. I was goofy, really. I didn't look smart.
But the guy who hired me said "No, no. You won't believe this girl. She's really smart." So they sent me over to meet with a 'problem' company, and I came back with a $20,000 order.
What made you so successful?
The clients loved me because, once you get in the door, it's never about the product but the person. They want to be with you. Anyone can bring the product. They want to hang out with the cool chick and, "Oh, can you stop for a drink after you're here from New York. Let me show you around tonight."
Did you stay in that sales job for long?
No. I was doing good, but then I met a dentist who'd just opened a new practice in an office building and was struggling to get patients. At the time, a dentist and other similar professionals could not advertise. They were considered God. You just go into the dental office of your choice and he'll tell you what he charges.
So I had an idea. I went to a neighborhood union and said, "Look – if you send your union members over to this dentist, he'll give you a discount." Then, all of a sudden, the dentist was very busy.
How did you react to this opportunity?
I couldn't sleep because I'm thinking "Win, win, win. It's all win. The dentist wins clients, the union wins a discount, the people win cheaper dental care, and I win commission. What's wrong with the government? Why won't they let this dentist advertise?" It was basically a loophole because it allowed me to do something that dentists weren't allowed to.
I was getting a commission which was illegal because I'm circumventing a law. I was a middle man. I'm advertising for the dentist and he can't pay anyone a commission. But I got six percent.
It started with one dentist. I just scaled up. Soon the dentist couldn't cope with the demand so I started to represent other dentists. The idea completely took off.
I worked with all the unions in the city. I racked up all the fireman. All the Police departments, Corrections, Transit, Teachers. Everybody wanted me. I'd come in a white suit with red heels and I'd look very tasteful. I was dressed to the nines, size seven, blond hair, blue eyes. I was learning how sex played a role in business, how to be the female and be successful.
What was your social life like?
I had no friends of my own age ever. I had my own apartment. I was always hanging out with people from the business. I would mix with the older men who would spend money on me. Whenever I'd run into a friend my own age, I'd be like, "You silly goose. Like, where are you? I'm a business woman."
How long did that gold rush last?
It was a 10 year run. We went from one office to 180 offices. I just couldn't get over the money I was making, it was amazing. It came to an end when I ended up breaking the bank of the insurance company; they were paying out in claims three times more than the premiums coming in from the unions. The dentists ended up going directly to the unions and cutting me out.
I'd had a good run, though. I bought a Mercedes. I got some real estate. I was 29 and I needed a change.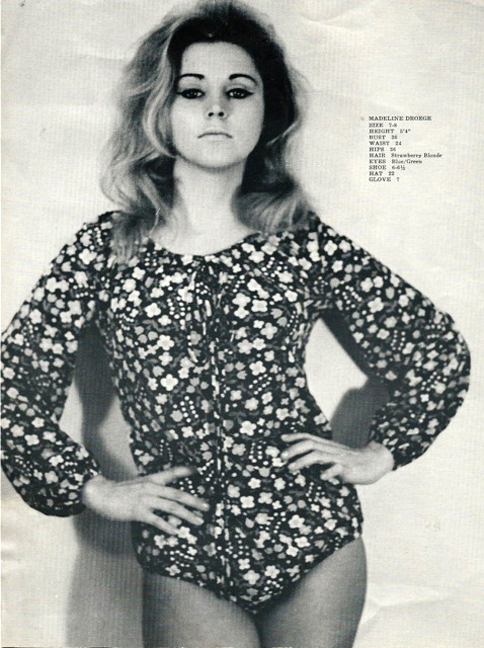 *
Florida
What did you do next?
I couldn't handle a regular job anymore. I wanted to convert a school bus and just live in it. I found one and painted it pink and white, and parked it in a boat yard and lived there. I put down a plywood floor and got one of my guy friends to electrify it so I had outlets like on a boat. I took all the seats out. It was like a project, right? I put the insulation in the ribs and he put the electrical wires running down the side.
You lived like that for a while?!
Yes! I had a pee cup and a shit can. I literally had a coffee can… I would line it with a plastic bag – and then I'd tie up the plastic bag and toss it. Or I'd just go outside.
As for showers, I would go to gyms. This was a time before gyms were everywhere. The first gym I remember was Jack Lalanne's Holiday Spa. The first ones were in Huntington and on 59th in Manhattan. They were offering lifetime membership. So I got a lifetime membership.
I lived in the bus for a year. I loved it because I didn't want to work for anyone – and I had plenty of money put aside.
Is that when you started dancing?
Yes. I got friendly with a girl who was a stripper. I met her at a swing club. I was having sex with her and her boyfriend, and she said, "Look, I want to go away with my boyfriend and I want you to take my place, even though you're not a dancer."
So I took her place and I made some money. That was the first time. I made $300 that night but I didn't continue after that because I wasn't desperate for money. I was still riding off my reserves. Plus I was still trying to understand my own sexuality, and I didn't know if I liked it.
And you started work for men's magazines at this time as well?
I was also working as a photographer because I met Peter Wolff, who was the publisher of some of the big men's magazines like Cheri. I used to babysit for him and his wife. He was my mentor. He would talk me into everything.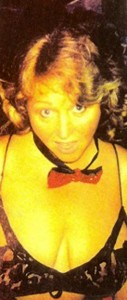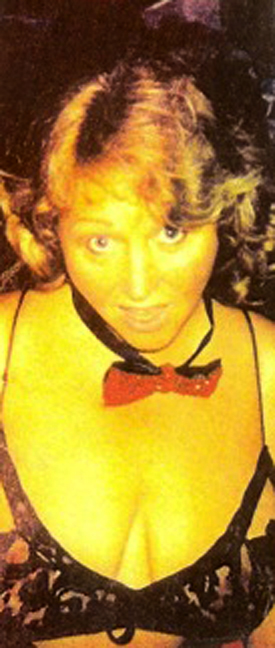 One day he said: "Go to Florida, photograph some girls and send back the pictures for me to use in the magazines. Be a scout! Be a freelance photographer! You'll make a couple of bucks."
I didn't want to be in the cold in the boat yard in New York – so I drove the bus to Florida. Along the way I stopped off and did mud wrestling because that was a big thing at the time. I thought I was the toughest bitch in the room. I would take on all the girls. I wasn't afraid. I just thought "Let me whip their ass. It'll be fun".
It was entrepreneurial, too, because I'd go into the bar and say to the owners, "Look, you guys should put on a mud wrestling match." I'd make the flyer and pass it around. Then, I'd round up the girls, get the mud and make some money. I'd get a percentage of the door or drinks too.
I just dug it. You know who interviewed me at me at that time? Bill O'Reilly! I have it on video. He says "Now everybody, here's the latest rage. Mud wrestling!"
What were the mud wrestling rules?
No rules. You could pull hair, you could anything. I actually almost died one time when I was in South Carolina. I said "I'll challenge all the girls in the state!" This one mountain woman comes down. She's like 6′ something. She can kill me. I thought, "Oh shit. What'd I get myself into?" She sat on my head in mud. I was just thinking "Oh, shit. I'm going to die. I think my mud wrestling days are over." So I stopped there and then.
What happened when you got to Florida?
I landed a job at Cocoa Beach. I started scouting and sending photos back to Peter in New York. I had a good camera so I took all the pictures. Peter would tell me what he wanted and I'd send them back to him. I did work for lots of magazines… Cheri, Variety and Partner. I went by the name of Dominique.
After a year or so I decided to do some strip dancing to supplement my income. I got a job at the main club in Cocoa Beach called the Inner Room. I worked at two clubs there. One was a little more sophisticated, and the Inner Room was raunchier. It's more like local girls getting down and dirty. I started to prostitute at that time as well.
How did you get on?
One night when I was dancing at Cocoa Beach, I see this guy in his 50s who looks like just a regular dude. He tells me: "Let's go out after work. I'll wait. I'll be in my car".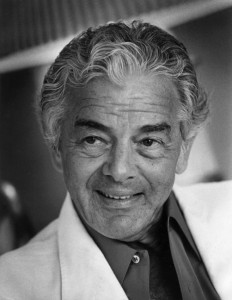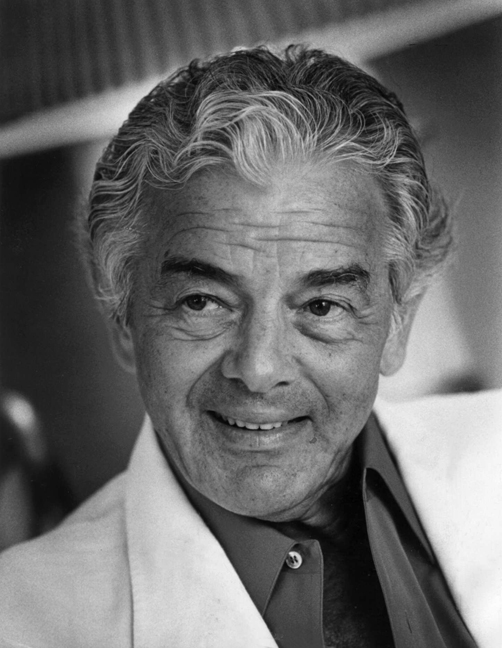 He drives an old bomb. He told me his name was Al. I was going to turn a trick with Al so we drove up to his place in Cocoa Beach and the gates swing open, and there's this mansion. It turned out he was Al Neuharth, the founder and owner of USA Today.
The name of his estate was 'The Pumpkin' because he'd tell the story how he started USA Today from pumpkin seeds. There was a big pumpkin over his gate. His house was the most amazing thing I ever saw.
He'd just got divorced from his senator wife. She caught him cheating. He said he thought I was classy. I was insecure but I had this fierceness and confidence. I became Al's girlfriend. I loved him.
What was he like?
Oh, my God. What a hot dude. Just the wealth. In his bathroom, he had two bathtubs, one for his female and one for him. They were in front of the bed by the sliding glass doors leading to the beach so he could watch his lover bathe while he was in bed.
Best of all, he had a swimming pool in his living room. He had a former stripper who managed his house. She had all these instructions – like he always had to have fresh lobster in the refrigerator. He always had to have the pool at body temperature so you could just walk right in.
I assume you no longer needed to do photographs for Peter Wolff at this stage!?
Actually Peter called and said he wanted me to come back to New York. He said, "I want you to work full time at the magazines. Plus I want you to go to the Melody and take pictures there because it's the hottest place right now."
At the same time Al (Neuharth) said "Let's fly to New York. I want you to work as head mistress of my place at Waldorf Towers. He owned some apartments there. Al had a private jet – so we flew to New York and he showed me what he wanted to do. He said, "Look, I have to entertain all these international guys and they all stay at the Towers in my apartments." There were a bunch of girls that would 'entertain' the guests, and he needed someone to manage it all. Basically to manage the girls who had sex with them. He wanted me to recruit and manage the girls. He said "Come on. You know how to handle the girls. We need an inside person to do this".
So what do you do with your two job offers?
I just saw more of a future with Peter. Don't ask me why. Maybe I thought that being the head mistress at the Towers would be too constraining. Al was going to own me if I worked there. I needed my freedom.
So I moved back to New York from Florida, worked for Peter, and went to the Melody.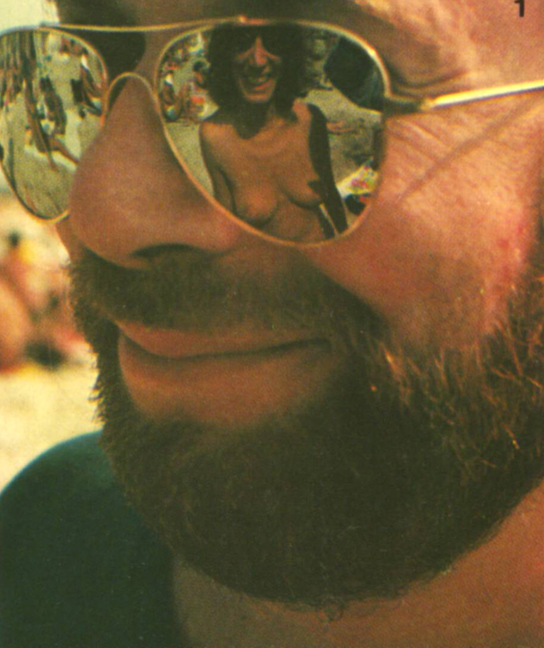 Peter Wolff, 1978
*
Dancing at the Melody Burlesk
What work did you do for Peter back in New York?
At first I wrote a few pieces for him. The one I liked the most was called "Working the L.I.E." about how I would turn tricks while stuck in traffic on the Long Island Expressway. I also did a column called "Adventures of the Bus Hussey".
Then I started taking photos at the Melody Burlesk theater, and it was there that I met Bob Anthony.
What was your first contact with Bob like?
Bob took an interest in me and suggested that I be a stripper. It took months to get paid for the men's magazine work I was doing for Peter, so I eventually took the bait for instant cash while I waited for my paychecks to roll in. I was a little old for a stripper but I was determined to use all my talents, learn the tricks of the trade, work every available hour, and get out of the business as soon as the tips went down. I thought that would happen in about a year.
What was Bob like?
Bob was Mr. Showbiz. He was running things there for the two silent investors, Freddie and Steve. When you came into the room, he'd grab your hand and shake it. He'd say "How are you? Hey!" like you've been best friends all your life. He would sing too. He would break out in some operatic thing. He was that kind of person.
Extract from 'Old Flesh Agents' from 'Tales of Times Square' by Josh Alan Friedman (1986)
"Straight, clean burlesque is what I run, good old-fashioned stuff", says Bob Anthony. "I guess you could call me Mr. Burlesque".
What were you like as a stripper?
There was always a little hesitation. I looked down, I always looked down. I never could make eye contact with the audience. I don't know why. It was… just a part of growing up. I was very shy on stage. I always had a drink before I went on. Bob said, "Well, you know how you dance at a disco? It's the same thing. You just take your clothes off". I started making such good money dancing that I didn't really need to do the pictures for Peter anymore. I was just doing that as a favor for Peter.
But the experience was more than just stripping in a burlesque theater for me. I liked that it was fun, and enabled me to earn money and experience the life of a sexy stripper at the same time. The idea that I could work as many hours as I wanted was also very inviting. I could be responsible for myself and be my own boss. I considered it like an acting job. I didn't know how to ask for tips – but I was always willing to please and the tips just came.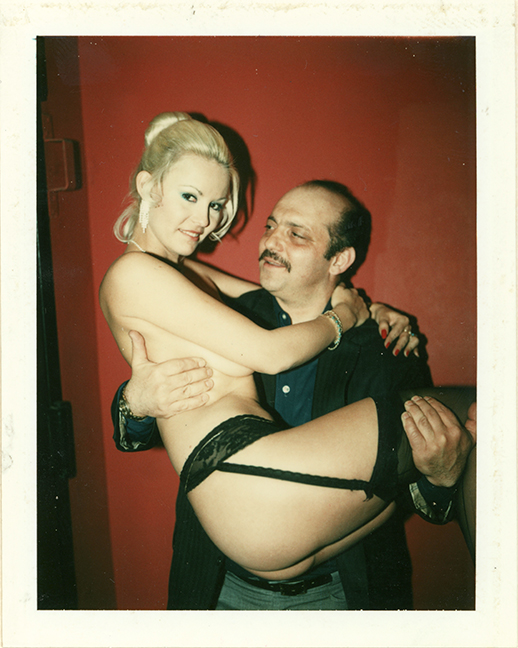 Seka with 'Uncle' Lou Amber, a regular at the Melody Burlesk
How did your relationship develop with Bob?
I liked Bob. I felt an instant connection with him. We became very good friends. I felt protected when I was with him, and he treated me better than anyone had ever treated me, always made me feel special and loved. He was 64 when I met him but he was still very handsome and active, very sensitive and tough at the same time, and had a great outlook on life.
So how did things develop?
I didn't know anything about him when I started at the Melody. We just liked each other. I liked him more than Al (Neuharth). I saw Bob as the father I never had. He was very fatherly to me, very protective. It wasn't about money. I was making my own money. He was just treating me like royalty.
I was so into him. I started falling in love with him. It took six months really for us to touch, to get together. Then I found that Bob was married. He didn't really reveal that to me at first. He told me he was separated from his wife, but he wasn't. He said "We live separate lives but we have teenagers, and so we stayed together for them".
He stayed at my apartment on 49th between 6th and 7th after work, and I would drive him home to New Jersey every night. He stuck to his story about his wife; he said that even though he was living in the same home as his wife, she occupied the bedroom whilst he lived in his own apartment in the cellar that he'd built. He took me to his house once and showed me their living arrangements to prove it to me, because I didn't like the idea that they were married. He also told me that the house he lived in was Marilyn Monroe's summer home. He was so into show business. It played out all through his life.
Extract from 'A Schitzy Girl is like a Melody' from 'Tales of Times Square', by Josh Alan Friedman (1986)
"Unlike any other porn establishment in Times Square, the Melody has its own fraternal order. Warming the seats on any given night we might see the likes of someone's Uncle Jack, a contingent of elevator operators, a randy row of young gas-pump jocks from Queens, a drooling paraplegic procession up front shifty-eyed cadavers brought back to life by the scent of a young, demented girl. The Melody is a living museum for these boys, the only place they'll ever see 'em."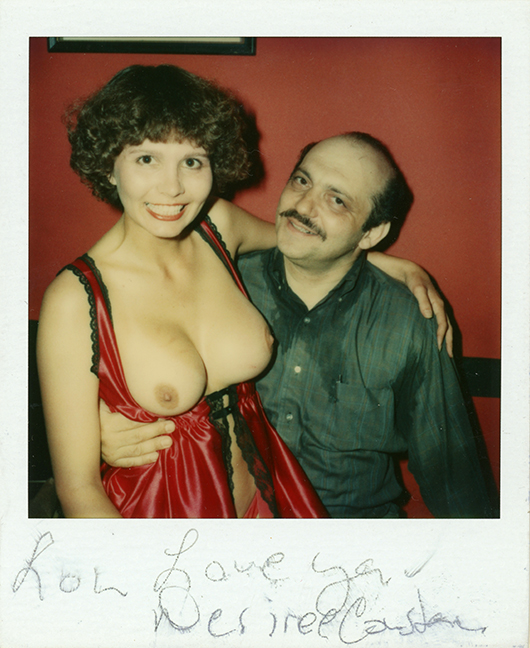 Desiree Cousteau with 'Uncle' Lou Amber, a regular at the Melody Burlesk
How did you start helping out on the management side of the Melody?
I started helping Bob with his work load, setting up the show schedule with the dancers and getting them to come into work on time. Bob was getting ulcers from the dancers not showing up for shows. He would get these headaches, stressed out over the dancers. They'd forget their costumes or not be reliable, just the typical headaches. I never got paid for helping Bob, nor did I care because I was just doing what I do well and feeling good about helping him.
Manny was getting old by this time. He wasn't coming into the theater so much, and wasn't performing his duties managing the girls. Plus he'd started fucking them too. If you worked there you weren't supposed to do this, but Manny was seeing one of the dancers, Alice, on the side. I mentioned it to Bob, but he said that Alice was a junkie with no home, and that Manny was letting her live with him – so he let it go.
I said to Bob, "I can take care of the girls. Let me take care of the schedule for them." After that, Bob was surprised how quickly things changed. No more headaches. He wanted to know how I did it. I said, "Bob, it's very simple. Girls speak money. That's it. That's the language." You reward them with money when they're on time and you dock them when they're not and that's it. Money is the language."
In the late 1970s, the 'Mardi Gras' at the Melody was started. After the girls did a brief stage show, they moved to the edge of the stage and sat in the laps of audience members for a dollar tip. This soon went further and audience members could perform oral sex on the dancers, or sometimes spank them as well.
Extract from 'A Schitzy Girl is like a Melody' from 'Tales of Times Square', by Josh Alan Friedman (1986)
"Mardi Gras was the notorious weekly program in which up to twenty dollar-a-lick girls cascade through the audience serving economy-priced 'box lunch', tit feels, and dry humps".
What do you remember about Mardi Gras?
I'm going to tell you exactly the moment about Mardi Gras happened. Bob and I were standing in the audience because we'd hang out like in the theater watching the show and seeing the guys. The guys, they're like regulars – and some of them said "Bob, if the girls would only just sit in our lap after they do the show. Come on, Bob. It'll be so much fun. Can't I just go up to her? Does she always have to be on the stage?"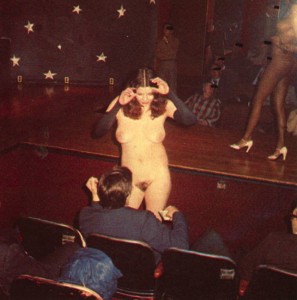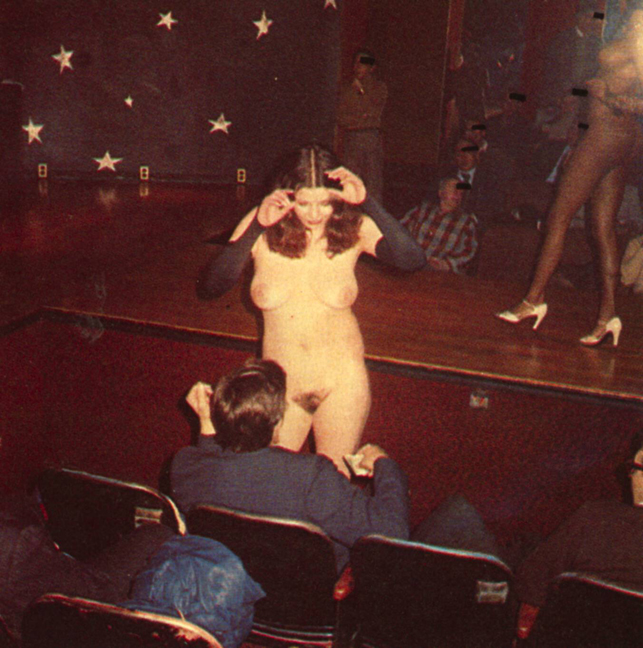 I'd gone to the Broadway musical show 'Cats', where the performers got off the stage and would sit in your lap. They'd act like a cat on your lap as part of the show. So I said, "I don't think it's illegal. I think if they can do it, we could do it." I felt like a free speech activist. The market is the dictator. The people want it. Why don't we give it to him? Who made the stupid law?
So Bob said, "Well, let's check it out. Let's call the lawyer." I called our attorney, Harvey Slovis, and said "Harvey, they're doing it in 'Cats' – why can't we?" He said, "Ok, I can defend that. Go ahead. Let them off stage."
So that was it. We'd tell the girls, "You can get off stage and hang with the customers." We called it Mardi Gras because Bob said, "In New Orleans, everybody's circulating, the performers are right in with the viewers. It's like one big party." We put the words 'Mardi Gras' on the billboards after that.
Other people took the concept of the girl with the guy in the audience and spun it in their own direction. Now, today, it's all the wiggling and dancing and gyrating – but we just started off where the girl could just sit in the guy's lap.
That was the lap dancing, but what about the so-called 'box lunch'?
That was shortly after we started getting raunchy. We weren't getting in trouble with the girls sitting in the customer's laps, so we thought – let's go further. Bob said, "Let them go eat pussy and call it lunch".
Bob would say, "Come to Mardi Gras, we're serving lunch today." He even put that on the marquee.
Extract from The Rialto Report interview with Josh Alan Friedman, 'Al Goldstein: Screw Midnight Blue, and Fuck You', (February 23rd, 2014)
"I vividly remember when Seka first headlined at the Melody Burlesk. She drew in a crowd. The line went right down the stairs out to the street. Seka sat spread-eagled onstage, and men would line up to give her a lick for one dollar. I just thought, "This would be great – if you were first on line.""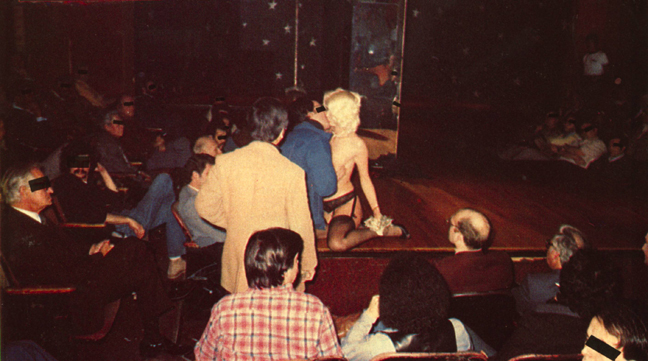 Seka and Mardi Gras, Melody Burlesk
Extract from "A $ For A Dollie: At The Melody, The Buck Is Still Worth Something" by Sue Feele, Partner magazine (June 1980):
Janie says: "A guy has to pay you a dollar if he wants to touch you, but I can sometimes get them to tip more. I like to touch the rubbers and stay away from the eaters. I don't come in on Saturday – that's the eaters' big day. They'll stand on line for an hour to get in there, and 90% of them will just keep eating different girls all day. I sometimes work Sundays, but I tell the eaters: Not on Sunday"
Did you ever get busted for this?
Not that much at first. The cops would come up and take some people away a few times, but it wasn't that bad until the 1980s.
Extract from 'A Schitzy Girl is like a Melody' from 'Tales of Times Square', by Josh Alan Friedman (1986)
"Four girls were busted on 'prostitution' charges, for not wearing panties. Mardi Gras personnel were instructed to dust off their G-strings and put them back on. Marc Lammers, the tall, husky fellow who mans the box-office at night, was in the middle: 'They put four of us in handcuffs for three and a half hours at Midtown North. They tried to get me on obscenity, but the judge lowered me to disorderly conduct".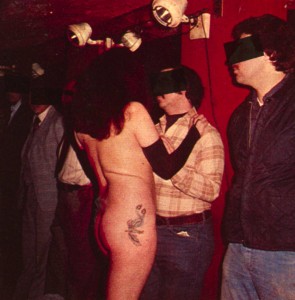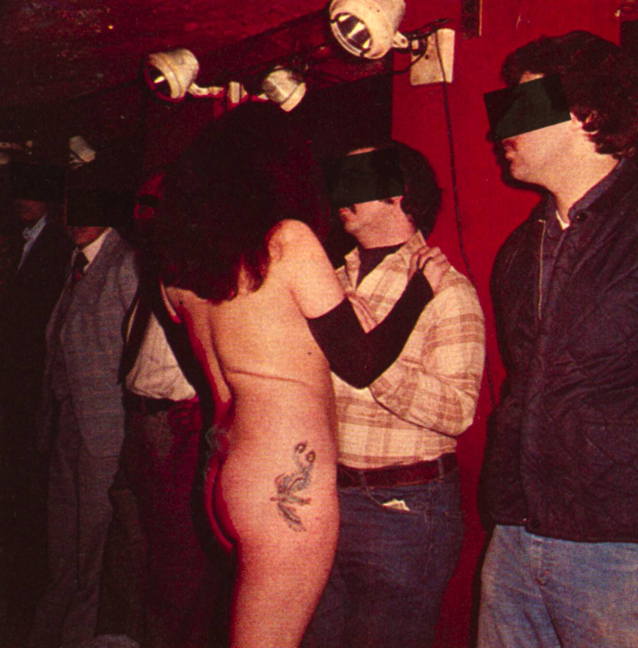 How would the payments work?
The guys would tip the girl, that's all. Everything was tips.
There was no full bar at the Melody. Just the admission. Eight dollars to get in. The owners got the door money and the girls would get the tips.
When Mardi Grass first started, the tips were dollar bills, and the girls are making so many dollars that they would bring in the plastic garbage bags and sweep the money into the bags.
As it was a cash business, did you attract much attention from the tax authorities?
We had to voluntarily report the money the girls made, which we did, but it wasn't like somebody was breaking down our door. Like any business, the I.R.S. can come in and look at your cash register. You have to prove your takings with cash register receipts. But we weren't paying tax on the tickets so we were under the radar.
It was Al Kronish and his accountancy knowledge that won a significant tax victory for the Melody.
Extract from 'A Schitzy Girl is like a Melody' from 'Tales of Times Square', by Josh Alan Friedman (1986)
"By law, theaters presenting a drama or comedy must charge sales tax on the ticket; but musical performances are exempt. At stake was a quarter-mil in back taxes.
The guys at the audit said, "You're not musical performances, you're pornography", explains Kronish. I said "This is the Melody – we can't operate without music, so what the hell do you call it? I says, 'Who are you to say this is porn, you're a sales tax man, you can't decide what's naughty or nice".
The court decided the major portion of the case in the Melody's favor, due in part to Kronish's expertise in tax law, his profession".
By now, Kronish was doing the tax returns for most of the headline dancers and adult film actresses as well – people like Veronica (Hart), Samantha (Fox), Candida (Royalle), Gloria (Leonard) and Desiree (Cousteau).
What do you remember about the girls?
There was a real mix when I got there. Old time showgirls, porn stars, girls who were at college, girls working things out. Peter Wolff would sometimes bring new girls to the theater. I remember he brought in (the transexual) Jill Monro who became a dancer at the theater. I loved her. She was an angel. She graciously did a photo shoot with me, a faux 'will you marry me' – with me on one knee asking her to marry me.
When she died I couldn't go the wake but the dancers went and I was told that her mom shaved off her breasts and stuffed her in a casket that was too small and her feet were scrunched up. Her mom went on about how she wanted her to die a man. Like she was born.
Who else do you remember working at the Melody from this period?
Seymour and Irving were the cashiers. They were lovable guys, very honest. Irving lived in a in a tiny hotel room, and died there a few years later.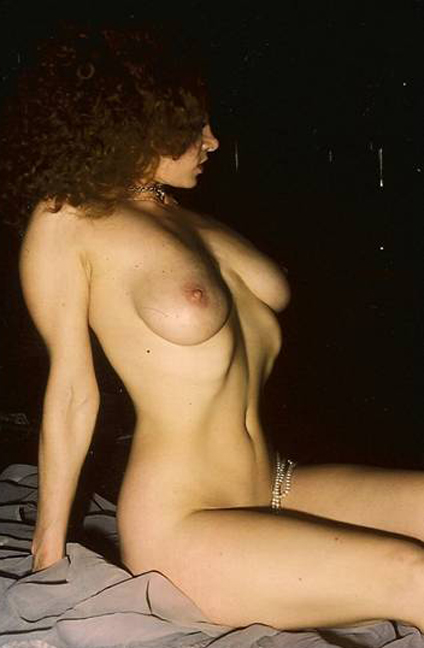 Sue Nero at the Melody Burlesk
*
Scandal – and the birth of the Harmony Burlesque
In December 1982, following an official investigation into operations at the Melody Theatre, it was revealed that Fred Cincotti was the part owner of the business. Cincotti was arrested first, followed by the Katz a few days later. Criminal proceedings were initiated against the pair. Cincotti was immediately discharged from his public position.
'Attorney General Aide Indicted', by E.R.Shipp, New York Times (December 11th, 1982):
"An assistant state attorney was indicted yesterday on a charge of promoting prostitution by operating a midtown theater in which women performed sexual acts with customers.
The official – Frederick P. Cincotti – 47 years old, of Manhattan – pleaded not guilty and was released on $10,000 bail after his arraignment in State Supreme Court in Manhattan.
The indictment charged that Mr. Cincotti had been an owner and operator of the Melody Burlesque Theater at 205 West 48th St, and had "knowingly advanced and profited from prostitution by managing, supervising, controlling and owning a house of prostitution". He faces up to seven years in prison if convicted.
Mr. Cincotti and an unidentified co-owner made $20,000 a week from the operation".
What do you remember about Freddie and Steve being indicted?
Bob and I dealt with Freddie and Steve as the owners of the Melody, but before the bust, Freddie would walk into the theater any time day or night and take a dancer off the stage and disappear with her. There was nothing that Bob or I could do about it. He was also dealing cocaine to the dancers. Freddie thought he was above the law and was bragging about it.
Bob was just the manager so the authorities went after Freddie and Steve as the owners – and not us.
It was a huge deal for Freddie politically, because he was an assistant D.A. and he got exposed as owning a burlesque house. It happened overnight. We didn't know what was going on with them.
Freddie's lawyers said, "You have to get rid of the theater. You have to prove it's not operational. You have to take the seats out. You have to close the doors. You have to put the 'Not Open' sign up.
Disciplinary Committee for First Judicial Department, Appellate Division of the Supreme Court of New York, March 13th 1986:
"The respondent admitted that the respondent (Fred Cincotti) and his partner (Steve Katz) promoted certain sexual acts which they knew were being engaged in by performers at the Melody Theater and that moneys were being paid to these performers. Respondent also acknowledged that the sexual acts including fondling of breasts, touching of the vagina, and oral-genital contact.
Respondent, however, insists that while he had knowledge of the sexual acts, he never believed that they constituted prostitution, and he certainly never shared in the tips given to the women by the customers.
The respondent has taken the position that what he did amounts to nothing more than an egregious error in judgment for which he has been amply punished by the loss of his job and the pain and embarrassment suffered by him and his family".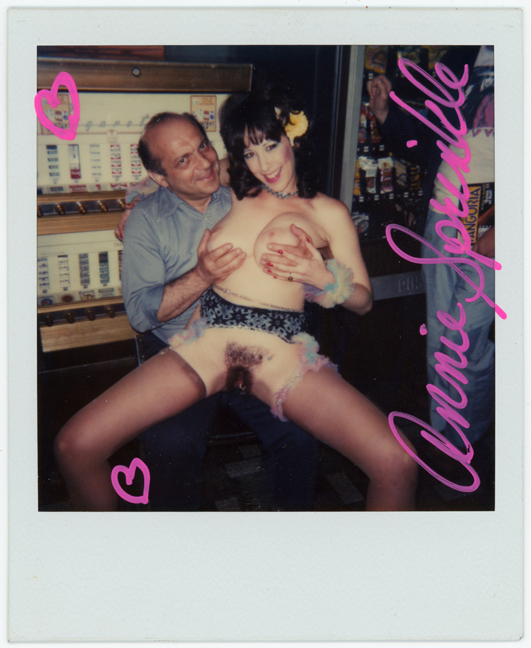 Annie Sprinkle with Uncle Lou
What did you and Bob do?
Suddenly Bob and I were out of a job. I wanted to get out of New York so I went on the road with one of the Melody customers who was selling oriental rugs. We had a master / slave relationship. He was my slave. No sex, so I wasn't really cheating on Bob. He would go to the malls where they had antique rug shows. He offered me $2,000 a week to stand there and look beautiful.
But you and Bob remained a couple?
Bob and I were still together and in love, but he went home to Jersey and I was on the road. Every day I would call him and say "Bob, what are we going to do? We're closed out now".
Freddy and Steve had incurred this huge bill to save themselves. They said to Bob, "We're in trouble. We've got a $100,000 legal bill. Can you buy the lease from us because we need the money?"
Bob kept saying to me, "Let's buy the theater, Dom." The problem was he didn't have any money. He always gave his money away. He just couldn't hold onto it. He wasn't a great businessman.
He asked me if I wanted to go in with him. I said, "Why are you asking me? What about all your rich friends?" because he had plenty of wealthy friends that would come into the theater to visit him and hang out.
He said, "Dom, these guys just want to run the theater so they can have eye candy, girl candy. They don't know how to run a business. I don't want them as my partner. I want you."
I said, "Ok, I have money". I thought "Who wouldn't want to buy the Melody?" It was such a money maker.
So Bob and decided to take over the lease. It never went on the market. It just was handed down to us. We got a good deal for it.
So the ex-engineer sales woman, ex-dental plan mogul, ex-mud wrestler, stripper and carpet seller came up with the money and bought out the lease?
Yes, I was the lowly stripper who was the only one with the money to buy the place.
How could you afford the lease?
Because I lived cheaply! I didn't do drugs. I lived like a pauper. I still do. I save money and when I have enough, I'll buy real estate. I lived on tuna fish and I had one outfit. I would go to work in my ex's army fatigues, get into my stripper clothes, and that's what I wore each day for work; I was naked or wore stripper clothes.
I never really had a dress. I didn't go out. I was young, I was making money. I had this attitude that nobody was going to get in my way. That was my theme my whole life. Why would I take a vacation? My life to me is a vacation.
I actually put up the whole minimum for the lease, the $100,000. Then Bob paid me back the $50,000 which I didn't think was a risk. In a way, I didn't even need Bob but he was the front guy.
Why did you decide to change the name of the theater from the 'Melody' to the 'Harmony'?
The name of Harmony was born after the legal problems. We wanted to give it a new identity. I named it the Harmony. Bob dug it.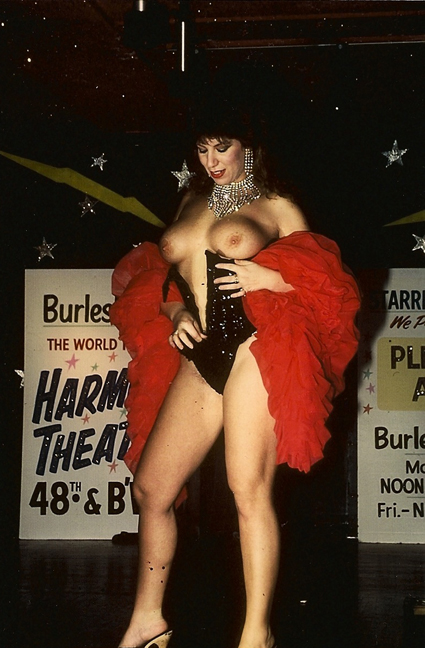 Pleasure Aims at the Harmony Theater
*
Running the Harmony
Did you make money straight away?
We were making so much money. I can't remember what we'd pull in monthly but we were doing great. We were paying $16,000 in rent each month, but every week, we'd go home with lots of money.
Bob came back from his wife and we were together again. It's like we were doing exactly the same thing as before – but now it's ours.
I still danced occasionally when we reopened. I didn't want to dance anymore but Bob said, "If someone doesn't come in, you should fill in." So occasionally I would go on stage for the night. I was happier when I was managing the business though. If you're a stripper, you don't want to really strip; you're waiting for that break.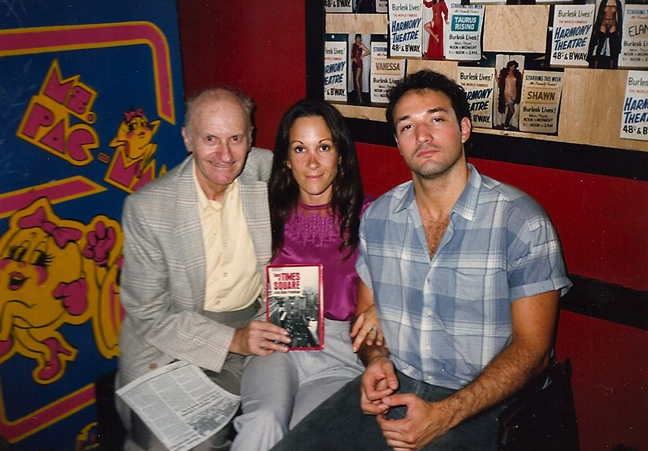 Al Kronish, Harmony Burlesque dancer Kristina Fox, Josh Alan Friedman
What were the hours of operation for the Melody?
We opened at 11:00am and closed at midnight, but on the weekends we stayed open to 1:00am and 2:00am.
How did you get on with the girls now that you were the co-owner?
The girls came to work for us because I'm a female and they wanted to work for me. We pulled girls from all over, doing all kinds of work. We considered the Harmony to be the best job in town. There was a constant flow of girls.
They would stay forever because nobody ever wanted to leave the money. We were family. I felt like a mother hen. I was directing traffic. We had up to 150 girls a day. There was no schedule because they would just show up.
Popular regular girls at this point included Annette Heinz, Sue Nero, Fannie Annie, and Tiffany Clark, all well-known to adult film audiences.
Extract (abridged) from 'I Just Met A Girl Called Maria' (1985) reprinted in 'When Sex Was Dirty' by Josh Alan Friedman
"The hottest stripper of late to headline the Harmony Theater (48th Street's "Home Away From Home") is Maria Krupa. She migrated up from the nightmare of 42nd Street's peeps to the relative sanctuary of the Harmony.
Maria is the 22-year-old daughter of Gene Krupa; the most famous drummer of the swing band era died when Maria was 11 in 1973. The tall blonde worked onstage here for a year before revealing to Harmony owner Bob Anthony whose daughter she was. The news came like a battering ram. Bob was an old crony of Gene, and related all kinds of memories to Maria".
What were the working hours for the girls?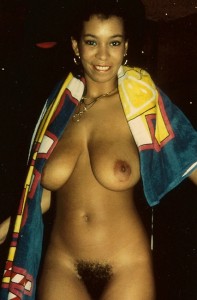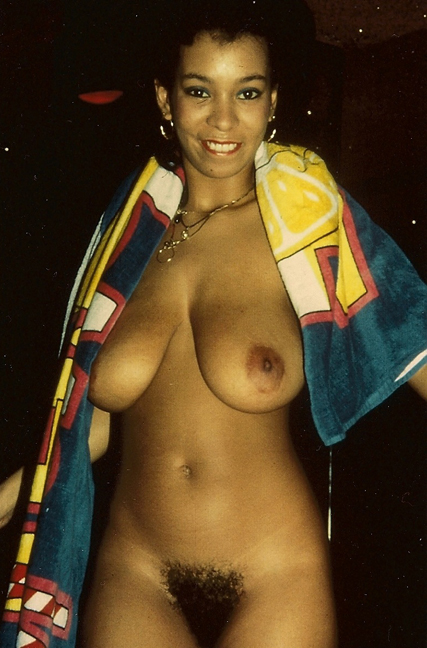 We had a different structure from the other theaters. Other clubs would force the girl to stay there for eight hours because they're afraid she'd leave with a customer and they're not going to make their money – so they wanted her to give them so many hours. I was the only one at the time saying, "The girls aren't going to stay eight hours. These girls need to make their own schedule. You'll get more out of them if you just let them come when they're ready and leave when they want".
Sometimes, there were no time slots available to a girl because the stage would already be filled until closing – so the girl would come in and she wouldn't even have to dance. As long as we had a girl on stage continuously, the guys got a show.
Extract (abridged) from 'I Just Met A Girl Called Maria' (1985) reprinted in 'When Sex Was Dirty' by Josh Alan Friedman
"I have fun onstage", Maria Krupa sighs backstage. "I like to dance. The money's not like it used to be, but it pays the bills. Sometimes it's good. They tip $30 or $40 during a set, but most of the time between $10 and $20.
The Harmony offers an easier life than the lowly peeps and topless bars, where girls must beg for tips, then split commission with management. Here the hardest thing is killing hours between each 20 minute set".
Maria started taking heroin. I tried to talk her out of it, but she got worse until she looked so bad, she couldn't perform. I fired her, and as she walked out the door I yelled at her "You're going to die in two weeks if you continue like this". She died while performing at one of the nearby places that featured live sex shows.
You decided not to have a bar at the Harmony. Why was that?
That was the other thing. We were not pushing alcohol. The girls always appreciated that. Bob always said from the beginning, "Don't do the alcohol because then you have bureaucracy, the red tape, the drunks".
At first we didn't have a bouncer either. Sometimes the girls would say, "Why don't you get a bouncer?" I said, "Do you really want a bouncer breathing down your neck? You have to resolve the issue in the chair".
Also there was no smoking in the theater itself. You'd go into the lobby for that. That was one of the best things about the Harmony because the customers could meet the girls and just talk to them there. The guys would have Polaroids taken with the girls. It was a real scene, it was like a movie set.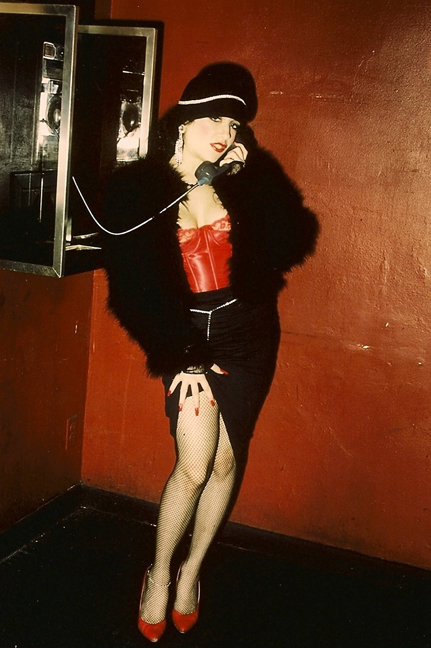 Victoria, Harmony Burlesque theater
Extract from 'Quality of Life', by Lily Burana, New York magazine, May 7th 1997:
"The theater, or "carnival of grope", as one dancer describes it, is the baseborn descendant of an old Times Square sleaze hall, the Melody Burlesk, where a host of carnal contact could be had for a fistful of singles. The theater's materfamilias is herself a former burlesque girl. Part yenta, part hustler, she claims that, much in the way flowers know their humble origin in dirt, "Women build their dreams here".
By now it's the mid-1980s, and you were getting busted more?
You kidding, we were getting busted all the time! The key thing was to keep the place open all the time by winning in court. And despite all the busts, we never lost in all those years from 1979 to 1998. We never got a conviction. Every month we would get harassed though.
I went to jail too. I got taken to the Tombs. I had this Jewish girl, Goldy, and she was a comedian with a strong accent. She'd put on a show. She'd say, "Come on, let's make a prayer circle. Let's pray for money. Let's pray for a Jewish lawyer." I also did yoga classes with the girls when we were in the Tombs.
I used to have lunches with Chellie Wilson, the owner of the three places on 8th Ave around 45th St, one called the Adonis. All three were gay places. The cops wouldn't touch her places, as they were put off by gay men.
Extract from 'The Heart of the World' by Nik Cohn (1993):
"Bob Anthony was just recently out of hospital. Business was down, he said, and so was he. But he had had a prodigious ride".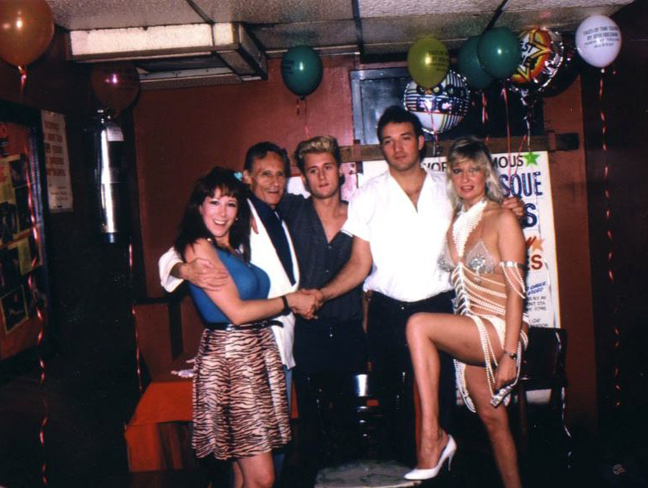 (From left to right) Annie Sprinkle, Bob Anthony, Bob Anthony's son, Josh Alan Friedman, unidentified dancer at the Harmony Burlesque
Bob died in November 1986 at the age of 71. How did you react to his death?
He had cancer. I was heartbroken. I'd never really mourned before in my life. For six months, you couldn't even look at me. I'd start to cry. I just couldn't think about it. I really missed him because we'd worked all the time together, and having one person who will give you a hug at the end of the night, it becomes everything to you. He was my world. A guy my own age was going to want to go out. He was going to want to travel. I didn't want to do any of that stuff. I just wanted to make money.
Bob understood that and he supported me in everything. Then he died.
*
Moving Downtown
After Bob died, you moved the Harmony out of the original mid-town location. Why was that?
I had the last year at 48th St. alone after Bob's passing. Harvey Weinstein was our landlord. Back then he owned the Paradise Arcade which had the first video game machines. He also owned Mama Leone's restaurant which was down the block.
Harvey was a nice guy but he'd increase our rent as he saw we were doing such good business. I'd pay him the rent in cash each month. When he came to collect, I'd run up to him, give him a big hug, jump in his lap, and fan his face with the $16,000 rent money while he smiled broadly. He always dealt with us directly.
Every year, he'd come in and say, "Do you want to buy the building?" At first he wanted $3,500,000 and I didn't have that yet. The next year, he came in again and the price had gone up. One year he'd say "Okay, it's six point eight," and the price would keep going up.
We were on a month to month contract. Then we heard that he had some really big shot looking for the building and there was a price war. He sold the building for $35,000,000 to Holiday Inn. They're still there now.
Harvey came over and said, "I sold the building. This is it. You're out. You got a month to leave." That was in 1988. He then went on to Miramax with all that money.
Where did you go?
After the place closed, the Harmony was homeless for a short time. I started looking for a place but I couldn't find a building.
Eventually I took a loft at 17th St. and Broadway, and just threw in a stage and ran lap dancing. Totally illegal – but it gave me time to figure out the next move. It was a temporary place to keep clientele and the girls. I found out that the 17th St space had been Andy Warhol's studio.
I kept looking for a more permanent place, but I didn't want to tell the broker I was looking for a theater. I didn't want to let people know. I just said, "Show me everything. I'm investing." The real estate broker showed me a building at 279 Church St. in Tribeca. It didn't have a Certificate of Occupancy for a theater but it was in a zone where a theater could be opened. He asked for $1,000,000. I bought it.
By this stage, I'd started losing the Harmony customer base. Not everybody knew about the space at 17th St. It was all just word of mouth. Then it took nine months to actually get the new space, and another three months for the paperwork. I had to change the Certificate of Occupancy; that cost me another $100,000 – and then I needed to build it into a theater, put in the box office, everything.
All this time I was very quiet about it; it was a big secret. The old customers were hunting me down. Everybody wanted to know where the next building was going to be, it was funny. I was incognito at the new place because if any customer had seen me there, I thought they'd start waiting outside the door for me to open. So I kept it quiet.
I finally opened the new space on Church St. in 1988.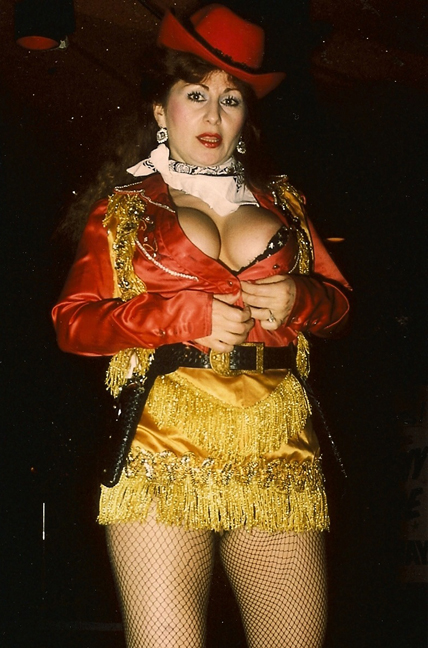 Diana Onassis at the Harmony Burlesque
Extract from 'Urban Tantra', by Barbara Carrellas (2007)
"I am working at the Harmony Burlesque because I need money—fast. I am so short of cash at the moment I can't even come up with spending money. Besides, I liked working here the last time. The owner of the place, Dominique, is a woman I admire greatly. She is tough and smart. You have to agree to a long list of rules to work here (beginning, quite sensibly, with no drugs and no hooking, as both are against the law in New York), but in exchange there is a lot of creative freedom. And you can come and go pretty much as you please.
I am genuinely surprised at how much I enjoy working here. Perhaps it's the sense of balance it gives me. The kind of sex work I usually do is of the nurturing and healing variety—very yin. This place is about as down and dirty, in your face—yang—as it gets. I also love the exercise".
So you had two locations?
Yes, I still had 17th St, though at first I just opened the Church St location on Sundays.
Gradually, I opened every day. It was the perfect time. Tribeca wasn't built up back then. There wasn't even a school. And there were no residences because there was no school. When I first went there, there wasn't even a street light.
And it was successful from the start?
Oh yes. Some the guys just lived for the Harmony. It became famous all over again.
In 1990, I opened up another venue at 161 West 22nd St.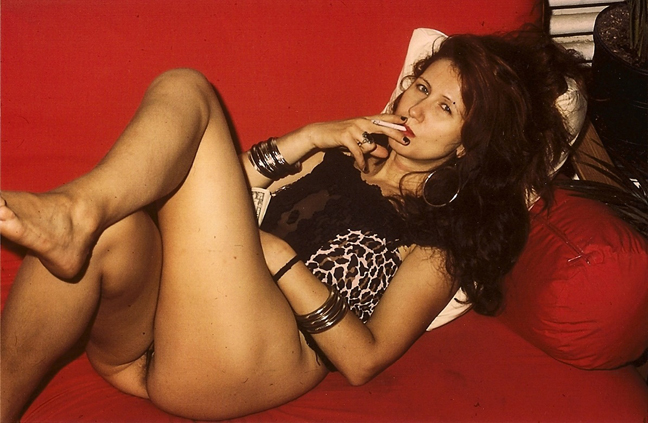 Cho Cho in the Harmony Burlesque dressing room
Extract from "Quality of Life", by Lily Burana, New York magazine, May 7th 1997:
"Martha Stewart would have a coronary if she ever saw this place. The walls are covered in chipped red paint and promo stills of porn stars circa 1985. Garbage and stray butts collect around the legs of the chairs… The Harmony is commonly regarded as the bottom of the barrel, but I like it here. The money's good, most of the customers are sweet, you can work at your own pace, and there are no pretensions of gentility or illusions about the club's purpose".
Did you get any recognizable faces come in to the Harmony?
Yes, several. I would let Mike Tyson lie on his back on the stage so his 'Harmony girlfriend' Desiree Dusoir could walk on his chest in spike heels. He did this to prove how tough he was. It was a show in itself. There were also newscasters who came in whose faces I recognized from TV. There was also a serial rapist, Andrew Luster, who I didn't know at the time but I saw him many years later on television when he was arrested and realized that he had been a customer. Paul Shaffer, the band leader for the Late Show with David Letterman, was also was a regular at my place on 17th St before I got the building on Church St.
Did you do anything differently at the newer venues?
I taped all the burlesque shows at 279 Church St. This was a continuation of what I'd started to do at 48th St. In fact I still have a full collection of hundreds of shows I taped.
I also had security cameras in the dressing rooms 24/7 – and I still have those tapes too. It's like the mother of all reality shows…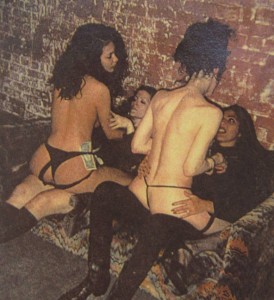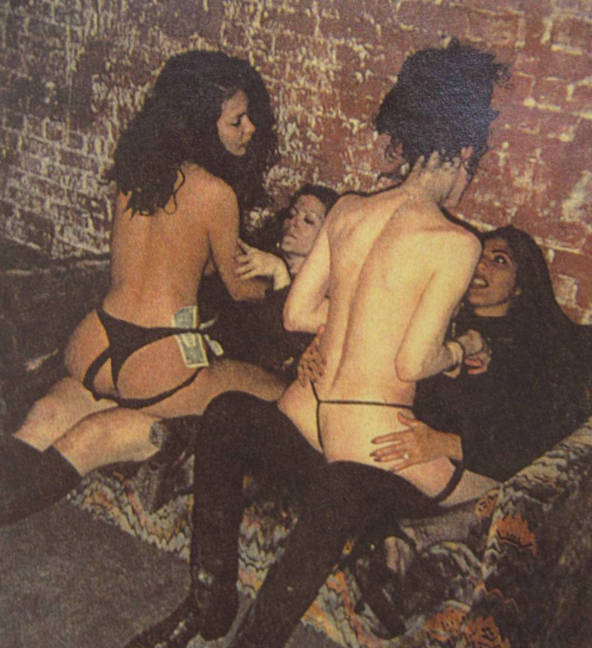 You must have been busy running everything yourself at this time?
Yes, in fact I had a third place on White St in Tribeca called 'Angels' – just around the corner from the Harmony on Church St. I'd decided to break more boundaries, and so I had women dancers with women audiences on one day, then gay male dancers for male audiences on alternate days. It was a huge and instant success. It was hard to bust a place for prostitution when the dancers and customers are all women! 'Angels' made history for being the first all-women and all-male lap dancing.
Were you still being busted as often as when you had been in midtown?
When the school opened, around 1990, gradually people started to say, "We don't really want a burlesque theater now. This is becoming residential. There's the school opening up. There are kids here now." And that's when the battle to stay open really started.
People started to put pressure on me legally. I seemed to live in court. It started getting to me. I was saying, "I'm being stressed out. I understand that this is killing my body and my mind, the pressure… but I'm not taking a break. When it's over I'm just going to take one long vacation."
*
The End of an Era
How did the end come about?
In 1998, the city of New York implemented new zoning regulations which shut down almost every strip club and theater – including the Harmony Burlesque theaters. I managed to continue to keep them open by renting them to other theater people.
The Harmony theaters were closed without a trial. In the end, the adult industry got together and hired one lawyer, Herald Price Fahringer. I could have stayed open under the new zoning but the pressure was severe: Mayor Giuliani personally told Fahringer, "Yes, she can have a trial and re-open it if she wants. But then I'll go straight down there and padlock it personally. Then she could ask to go to trial again, but I'd just straight back and padlock it again. Are you getting the message?"
Fahringer said that he'd never heard of such a miscarriage of justice.
Extract from 'Harmony Burlesque', from 'Jeremiah's Vanishing New York', September 13, 2013: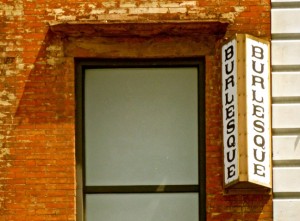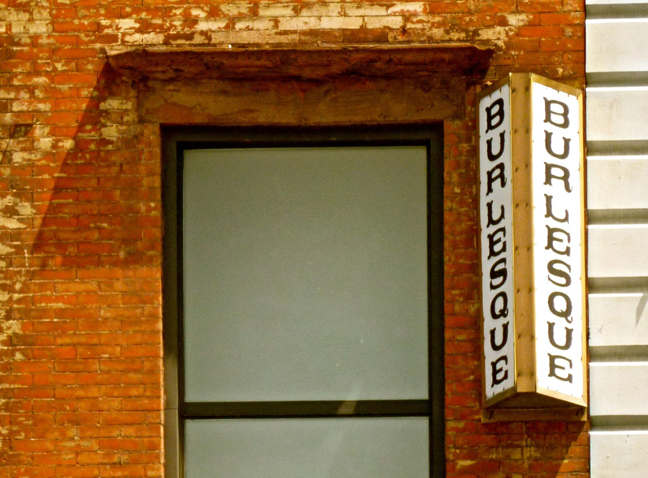 "The city shut it down in 1998, when Giuliani proclaimed the Harmony, which employed 250 women, a "corrosive institution". The dancers had few options, as the city made it impossible for small strip joints to operate, while glitzy "gentlemen's clubs," with airbrushed dancers, survived.
As one Harmony performer told the Times, "I don't have that Barbie doll look, and I'm afraid of rejection. What am I going to write on a job application, that I was a lap dancer for the last four years?"
Extract from "A $ For A Dollie: At The Melody, The Buck Is Still Worth Something" by Sue Feele, Partner magazine (June 1980):
Toni says to Carrie: "Since I've been in New York, all the men I've met are no good. But then, what good man would want me? A girl who takes her clothes off?
"Sometimes, I think, "This will be my last booking". But then I always sign up for another week. You get used to it, know what I mean?" Carrie nods.
All the Melody girls know what she means.
*
Update: May 2015
Thanks to John A. Mozzer a.k.a. Alan Adrian, who sent us this item from Dale Ashmun's collection. It is a page from the program guide for Annie Sprinkle's 'Post Porn Modernist' show, held at Dominique's Harmony Theater on June 15, 16, and 17, 1989. It offers further details relating to the Melody Burlesk / Harmony Theater.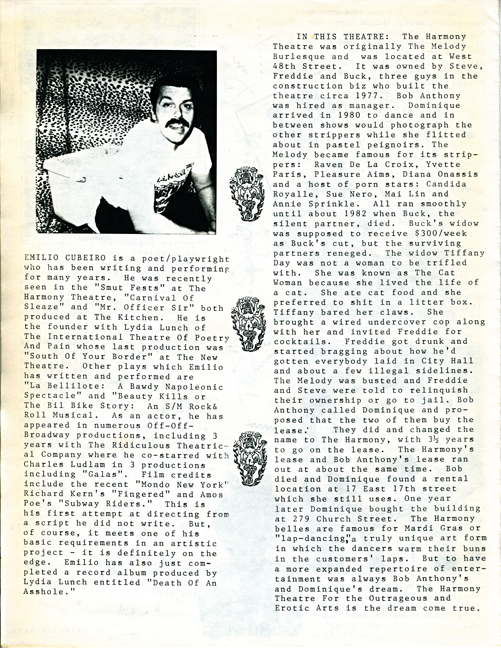 *
Aftermath
Dominique left New York in 2001 after closing her raw food restaurant that she built after the theater closed. Today she spends her time as a re-cycle artist, ripping clothes apart and putting them back together in new and fashionable ways. She describes herself as "a cougar now, playing with cubs".
Bob Anthony died in November 1986 at the age of 71.
Al Kronish died in November 1987 at the age of 69.
Fred Cincotti and Steve Katz were tried in 1984. At the conclusion of a jury trial, the jury was deadlocked. On May 14, 1984, they pleaded guilty to the fourth degree misdemeanor of promoting prostitution, and on August 1, 1984, the court sentenced them to a conditional discharge with a $1,000 fine.
Fred Cincotti appealed against his conviction, and in 1992, was reinstated as an attorney and counselor-at-law in the State of New York. He died of a heart attack in 1996 at the age of 60. His son, Peter Cincotti, is presently a successful jazz pianist.
Steve Katz was suspended from the practice of law in 1987 for a period of two years. He continues to own and manage his own construction company in New York.
Josh Alan Friedman moved to Dallas, Texas in 1987, where he still lives today. He has become a successful musician and songwriter in addition to his formidable writing.
The Melody Burlesk venue at 205 W 48th St was bought by Holiday Inn.
The Harmony venue at 279 Church St was used by non-profit theater group, Unconscious Theater, for a while. More recently it has been used as a restaurant space.
The Harmony venue at 161 West 22nd St became the first permanent location for the UCB (Upright Citizens Brigade) the improvisational comedy and sketch comedy group that included Amy Poehler in its ranks. It is currently available for rent. As an adult friendly landlord, Dominique is interested in renting to someone who wants to bring back lap dancing to the space. She can be contacted at madi111@optonline.net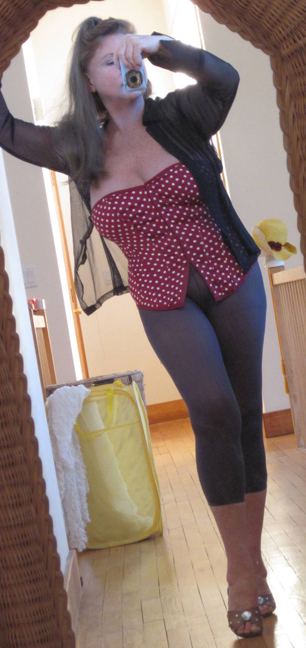 Dominique, 2014