In the years after the release of 'Deep Throat' (1972), many films cashed in on the wave of explicit sex. Some were more ambitious than others, some were charming, some were bizarre, but most were terrible. One exception was 'High Rise' (1973) – made by first time director Danny Stone.
'High Rise' was a manic, creative, and surreal effort – with a killer soundtrack to boot.
The Rialto Report interviewed Danny Stone to find out about what he remembered about making the film… and found a remarkable story that revealed an array of larger-than-life characters  – even by 1970s porn standards.
An actor who became a district attorney, Andy Warhol and his favorite stripper, a lead actress who had a novel way of ensuring that she would remain a virgin during the filming, a soundtrack that featured one of Frank Sinatra's trusted musicians, and a mysterious orgy performer who would later be a household name in television.
Only in the golden age of adult film.
_______________________________________________________________________________________________
From 'Here Comes Harry Reems' – Harry Reems (1975):
About the time 'Deep Throat' opened here and there and started on its merry adventures, I got a call from a guy named Danny Stone. He said he wanted to make a good porno film.
They all say that.
But Danny came pretty near pulling it off.
In my book High Rise is the best porno made to date. I had just one sequence. But the role of Toy Boy meant more to me than any lead I've ever played.
1. Beginnings in Times Square
Danny Stone:
I was brought up on Long Island and moved to New York when I was thirteen. The city back then was unbelievable. It was seedy and sleazy, and when I discovered 42nd St, the Times Square area, it was like paradise. I skipped school to go down there all the time.
You had 10, 12 theaters in a row and they charged a dollar a shot to get in for a double feature. Being a teenager I was attracted to films of a sexual nature, trying to see breasts on screen and stuff like that, and so foreign films were the best deal; Brigitte Bardot, Sophia Loren, Anita Ekberg, and Greta Thyssen from Denmark… I was a big fan of hers. Then there were nudist films, and they thrived because they were able to get away with frontal nudity because they were presented as educational films.
There were porno shops, but they only sold magazines then. What you saw was a naked girl but her private parts where whited out. I loved it anyway. Then they started having these peep shows that showed loops. You'd put a quarter in, it would play for a few minutes, then you had to put another quarter in to see the whole thing. That was pretty much hardcore sex. I never had any idea how they got away with it. It was wonderful.
Even the food was unbelievable on 42nd St! Pizza, deli food, hot dogs… all the best things in life. I don't remember anybody selling drugs but I do remember the hookers on 8th Ave from 42nd St right up to 51st St. It seemed like every other apartment was a whorehouse. Half the hookers were black, some Spanish, some were Chinese… and they were all making a living down there. And I helped support their living.
I felt safe there. I always felt comfortable. Sometimes I stayed there until two, three o'clock in the morning. It was a second home to me. There were people who actually lived in the theaters. Sometimes when you went in to see a film, a guy would appear next to you and all of a sudden, his hand was on your knee. You'd either elbow him hard or move seats. That happened more than a few times.
2. Introduction to Film
Danny Stone:
I was from a comfortable background. My father, Herbert Steinmann, was a self-made man. He lived through the depression as a child and used to pick up pins in a jewelry factory for 50 cents a day, so he saw some hard times. Later in life he became successful in the pharmaceutical business and made a lot of money. My mother was a pioneering psychologist. She traveled all over the world speaking, and doing sexual surveys about 'what women want' or 'what men think women want'. She went everywhere – India, Pakistan, Soviet Union, Africa. Most of her research and trips were funded by my father.
My father eventually sold his pharmaceutical company and started to dabble in the movie business. He went to the Cannes Film Festival each year to buy foreign films for U.S. distribution. He bought 'The Umbrellas of Cherbourg' in 1964 – which did very well for him.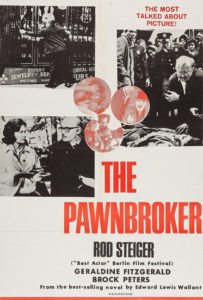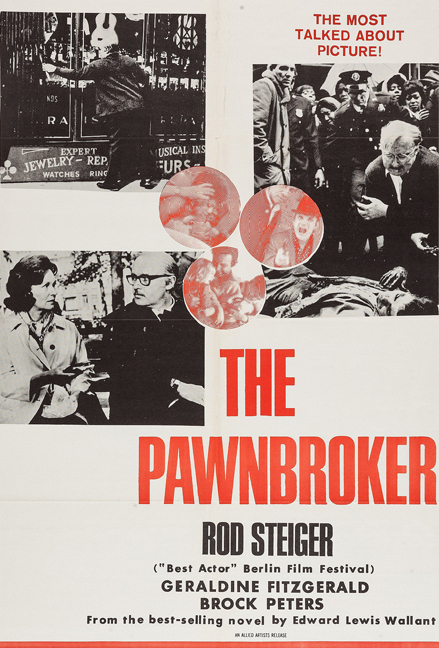 In 1964, my father helped produce a movie called the 'The Pawnbroker'.
'The Pawnbroker' (1964), directed by Sidney Lumet, starring Rod Steiger and Morgan Freeman in his feature film debut, was controversial for scenes in which actresses Linda Geiser and Thelma Oliver fully exposed their breasts.
The Catholic League of Decency condemned The Pawnbroker, but the studio, Allied Artists, went ahead and released it without the MPAA's rating (and basically gave the finger to the League of Decency.) New York censors allowed it to play, and the MPAA, its tail between its legs, allowed it an "exception" saying it was a "special and unique case." The New York Times said it was a "an unprecedented move that will not, however, set a precedent." However film historians point to The Pawnbroker as the beginning of the end of this type of censorship.
Danny Stone:
It was a serious film but the producers were treated like perverts. I saw my father's struggle against the puritanical forces that prevailed back then, and it had a big impression on a lot of us.
3. Acting
Danny Stone:
I had performed in some plays in high school and liked it so when I went to college I majored in drama. I thought acting might be a good profession and after college I did some summer stock. I tried to make it in New York as an actor but it was hard to pay the bills.
Then a group of film investors asked my father if he wanted to invest in a low budget movie to be shot in Spain called 'Hallucination Generation'. He suggested to them that I might be right for the lead role in the movie. It was a sort of drug-sploitation film, and I played an American drifter who gets caught up in a life of drugs and crime.
A lot of films were being shot in Spain because it was much cheaper. Thrillers and spaghetti westerns, things like that. They would hire an American star who would guarantee the financing, and then they needed actors for the smaller parts. I went there and appeared in some big films… small parts, but big films. I enjoyed the acting life in that overseas community. It was very congenial and easy. I didn't take it seriously; films at that time were not a big priority for me. I just got off by enjoying life.
I met Clint Eastwood once in a steam bath in Madrid. I knew him from 'Rawhide' and we became friendly. He was a sweet guy. One day I said, "What are you up to?" He said, "I just did a shitty film in Italy and I'm embarrassed to put my name on it." It was 'A Fistful of Dollars'!
4. Commercials & Andy Warhol
Danny Stone:
I moved back to New York in the late 1960s and got into commercials. A friend of mine was shooting toy commercials up in the Bronx. He asked me to come up and join in and so I did.
It was a commercial factory up there. In one day we'd shoot two commercials, and there was never any downtime, it was always busy. We shot commercials for Remco, Whitman, Mattel, all big toy companies. During the day there were children brought in to play with toys which made it a very lighthearted atmosphere.  We had kids toys everywhere…
I learned how to use the camera and lighting, and did editing too. In fact more than anything, I was in the editing room because I loved putting the story together. Of course, the ad company people would show up asking, "Why are you doing it that way? I want more coverage of my toy" so there was always that side as well, but I enjoyed it and I became a pretty good filmmaker.
Thanks to my father's philanthropy, I got to know many people on the New York arts scene in the 1960s. I mixed with artists and underground filmmakers who were around at the time. People like Jonas Mekas, Yoko Ono, Nico, Allen Ginsberg, and others. The one that I got to know best was Andy Warhol.
I haven't talked about this much in the past because I wanted to save it for an autobiography. He was a big deal at the time, and I'd hang out at his parties and at the Factory. The parties were strange affairs. I didn't fit it but I couldn't resist them either.
I occasionally assisted on some of Andy's films. He'd been doing all these screen test films and silent shorts and was now making longer more interesting movies. We hit it off because we talked about two things: Firstly he was interested in commercials and how celebrity life intersected with it.
I remember he'd just shot a commercial for Braniff Airlines with Sonny Liston that I thought was fascinatingly strange.
Secondly Andy was intrigued by how sex was finding its way into films, and becoming more explicit. He kept encouraging me to make short films of my own that pushed the envelope.
5. 'Deep Throat'
Danny Stone:
One day I read a review of a picture that was playing called 'Deep Throat' and they said it was hardcore. So of course I rushed down to see it. I knew there were hardcore films that had been playing before – but 'Deep Throat' seemed to be different. It was creating a real buzz.
It was at the World Theater and I read that regular people were going to it. They were charging $5 to get in. The usual price for a first run film in New York was like $2 or maybe $2.50 tops so why was this 'Deep Throat' film charging $5?! I figured there must have been something really unusual about it. I went downtown and saw it.
A friend of mine had a collection of stag films, so I had seen pretty much everything, but this was different. This was in a theater, a legitimate theater. With a whole audience around you! And these weren't men in raincoats. 'Deep Throat' brought in legitimate people. I found the graphic, explicit images a bit embarrassing, especially when a guy came on a girl's face.
It didn't turn me on sexually but it gave me an idea. I saw a way to make a lot of money. I wanted part of the action. Up in the Bronx where I worked we had a complete studio; there was camera equipment, there was a crew, there was editing equipment, so I thought… let's shoot a porno film.
'Deep Throat' was getting away with it and the floodgates were opening.
I went to see Andy Warhol and told him about the idea. He liked it, and said that I should include as many of the children's toys as I could in the film. He knew we had all the kid's toys lying around for the commercials, and he said it would show how we all turn into children guided by appetites when we become sexual.
He said he'd come and see us shoot the film too, but he wanted to stay in the background. He suggested we use Geri Miller, who was part of his circle then. She'd been in 'Flesh' (1968) and 'Trash' (1970) and was working as a stripper. I wanted to have a long, surreal party scene inspired by Andy's parties, so I agree to put her in that scene performing her striptease act.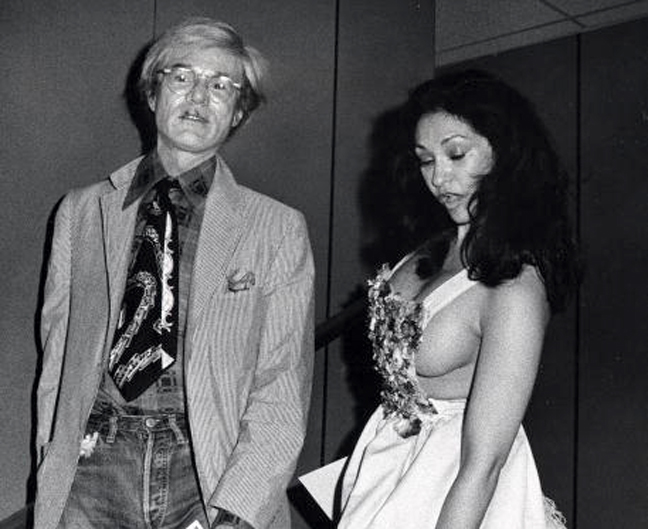 Andy Warhol and Geri Miller
6. High Rise – Pre-Production
Danny Stone:
I went up to the Bronx and asked the guy who ran the studio if I could use his place and his crew and the editing equipment for three days. He said "What for?"
When I told him, he said, "Of course you can". I got the whole studio to myself for free for three days.
I had no idea what I was going to shoot or what kind of story I wanted. So I figured the best way to approach it was to think of a title and then build a story around that. After several hits and misses, I settled on 'High Rise'. It seemed suggestive but not salacious. After that the story came quickly – and I was off to the races.
High Rise is a series of vignettes about a young, happy-go-lucky girl Susie (played by Tamie Trevor) who embarks on a series of carnal misadventures while searching for an apartment in New York City.
My goal was to make money, but I also wanted to make it a showcase for my talent. I wanted High Rise to be my calling card. I knew I would only have three days for the shoot so I took a long time in pre-production for the film. Well over a month. I wanted it to look like some work was done on it, not just slapped together. I wanted to make it slick. Better than the other porn films that were in the theaters.
I treated it like a business so I started with the money. I raised 27,000 dollars all in. My father put in some money, I had some money, and my sister arranged the rest. She had two friends who were lawyers on Wall Street and they were happy to invest because of the tax benefits. My parents were Democrats and they always supported liberal causes, so my father was terrific about it and my friends loved the idea. Even my wife at the time didn't have any problems with it. Mainly because the money it made bought us things… It's strange but, with the whole family involved, it was almost a wholesome experience.
All the investors received a percentage of the film. I retained 51 percent. The guy who owned the World Theater where 'Deep Throat' was playing was Sam Lake. I went to see him told him that I was gonna shoot a porno. He said "Show it to me when you're finished."
When I started writing the script for 'High Rise', I knew it would reveal what I liked sexually. I mean if you have a director who makes war movies, you know he gets off on violence. Or if he chooses to have sex scenes with big breasts then you kinda know what turns him on. So a lot of 'High Rise' is me. And I find sex… humorous. It's always been very enjoyable to me, and I've always had a good time. I like the slapstick element of it. Maybe that's my hang-up; I like it to be happy and upbeat. The only problem is that some people want to get aroused in a serious or graphic way. For those people, High Rise is probably not the film to see.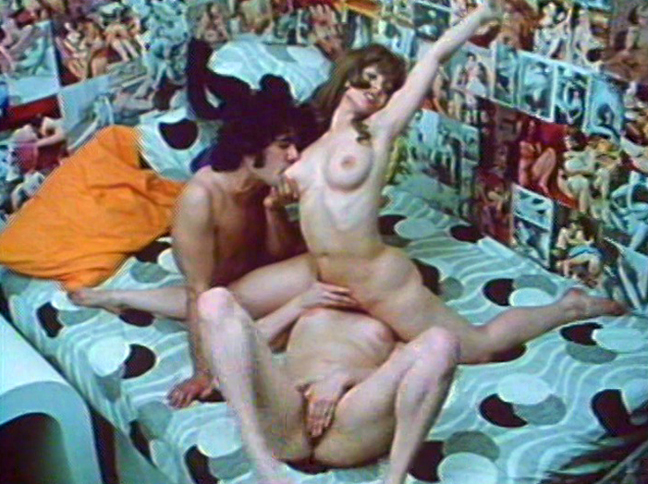 Jamie Gillis, Tami Trevor, Barbara Benner
I considered hiring somebody from the adult industry to advise me. But I figured it'd be more fun if I made it up as I went along. I loved film, so I just shot from the hip, enjoyed myself, and had a lot of fun.
I cast people mostly through ads in Backstreet, Village Voice, and Screw magazine. In the ads, I didn't put that it was hardcore sex – but I did say "sex involved". About 200 people showed up! 15 or 20 people left after hearing that it was going to be hardcore but the rest were definitely willing to participate.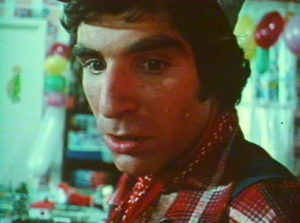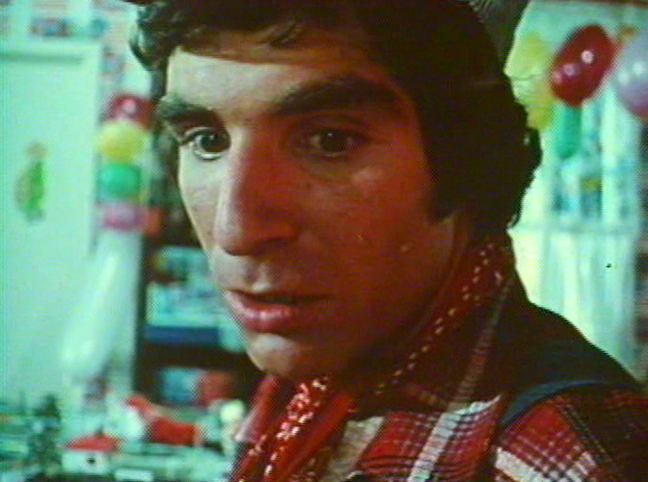 It was a strange mix of different types of people who turned up. Some people who came in were just curious about being in a sex film. They were the 'free love' people and it was a time when sex didn't mean that much. To be honest I wasn't impressed with most of the people who showed up. Then Harry Reems turned up. He was a legitimate actor who wanted a showcase to display his talents. I didn't recognize him at first because he didn't have his trademark mustache from Deep Throat. He was helpful as he put me in touch with more experienced actors, like Jamie Gillis, Marc Stevens, Cindy West and Darby Lloyd Raines.
As it was a pornographic film, I figured I had to get each person to take off their clothes and ask them what kind of sexual experiences they'd had on or off screen. I was very professional about it so there was no messing around. I was also married at the time also so I wasn't looking for a salacious experience.
One of the extras in the orgy scene later became pretty well known as a film and TV sit-com star. It was XXXX and she was in XXXX. Please don't include her name if you put this interview out. Years later when I saw how successful she'd become, I got in touch with her to her congratulate her. I sent her a note through a mutual friend and reminded her who I was. I didn't hear back from her, so we should keep her name out of it. It just shows the level of crossover there was between the early adult films and mainstream movies. She became a pretty big deal.
I made the mistake of telling Al Goldstein once. I made him promise not to reveal her name – and I think that he respected that… Unfortunately he told everyone that there was a celebrity in the film, he just didn't name her. So people bugged me about her identity for a long time after that.
7. Tamie Trevor
Danny Stone:
I settled on Tamie Trevor as the lead actress – and she was a trip. I mean she was something else. She was crazy. Enthusiastic, ditsy, but certifiably, 100% crazy.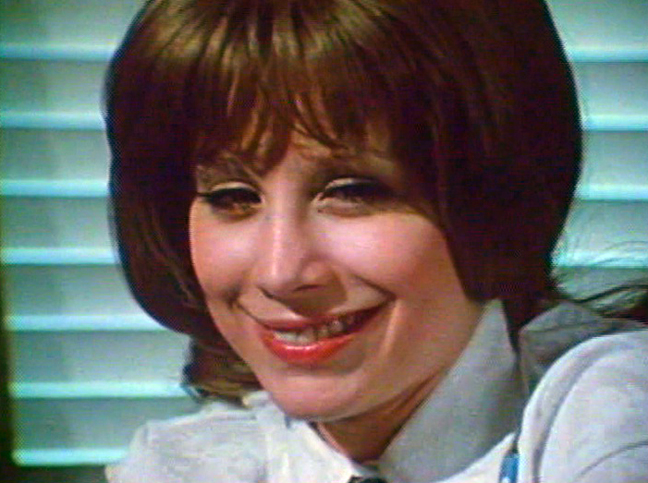 Tami Trevor in 'High Rise'
From 'Here Comes Harry Reems' – Harry Reems (1975):
Like everywhere else, you also have your crazies in porn.
Producers are always looking for new luscious nymphets to star in their productions. Danny Stone thought he had found one in Tammy (sic) Trevor. She looked like Lolita with a few years on her. In other words. a full-blown hooker. Which, it so happened…
"What do you think?" Danny asked me.
"She's yummy to look at, all right," I agreed. "But I wouldn't advise it."
"She's been taking singing and dancing and acting lessons. She ought to be good enough."
"She's a nice kid, Danny," I said, "but if you hire her, I think you're going to have your problems with her."
Danny hired her, and did he have his problems!
Danny Stone:
When I auditioned her, she said she'd done some hardcore loops. She stripped down for me before I even asked. This was a girl with no hang-ups. She was cute and I liked her. She told me she was a "sexual plaything type person." When I gave her the job, she was very excited. Very, very excited. But then she started be a little difficult.
First a female assistant of mine took her out to get wardrobe and accessories, and she insisted on getting an expensive pedicure and manicure. My assistant told me, "This girl thinks she's a movie star. She started yelling at people, talking down to people, not willing to be polite. She says that she's going to be the next Marilyn Monroe."
I decided the way to deal with her was to treat her like a star on set. So I told everyone to treat her like a big shot. In fact it became a big joke on set about who could treat her with more respect.
Tamie Trevor wasn't her real name. I sat her down and told her she needed to have a fake name. She didn't seem to care but she chose Tamie Trevor because it was alliterative like Marilyn Monroe.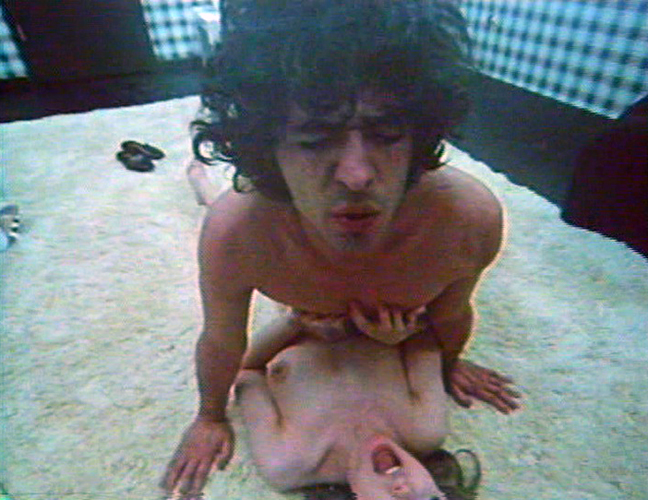 Jamie Gillis and Tami Trevor
When we started shooting, Jamie Gillis came to me and whispered that he couldn't insert his penis into her.
I said, "What the hell do you mean?"
He said, "I swear there's something in there, I get stuck like one quarter of the way in. And there's something sharp there too."
So I pulled Tamie over and I said, "Did you put something up your vagina to stop people from going in there?"
She looked embarrassed and said, "There's something in there for sure, but I didn't put it there. I was asleep, and someone else must have done it. I didn't do it."
From 'Here Comes Harry Reems' – Harry Reems (1975):
It turned out Tammy had just inserted a coil for birth control. The gynecologist, not cutting the string short enough, had left quite an obstacle course for gentleman callers. The string has the pain-inducing effect of the cutting edge of a razor blade.
Danny Stone:
Jesus, what a crazy woman. This was a porn set for Christ sake…
When we had finally cleared the 'blockage', we started shooting the scene again. By now, Tami had been lying on the rug having sex for an hour and she had the worst example of 'rug-burn' on her back that I've ever seen. We kept shooting and I hoped no one would notice. Unfortunately it's painfully evident in the final cut. Her back was red raw.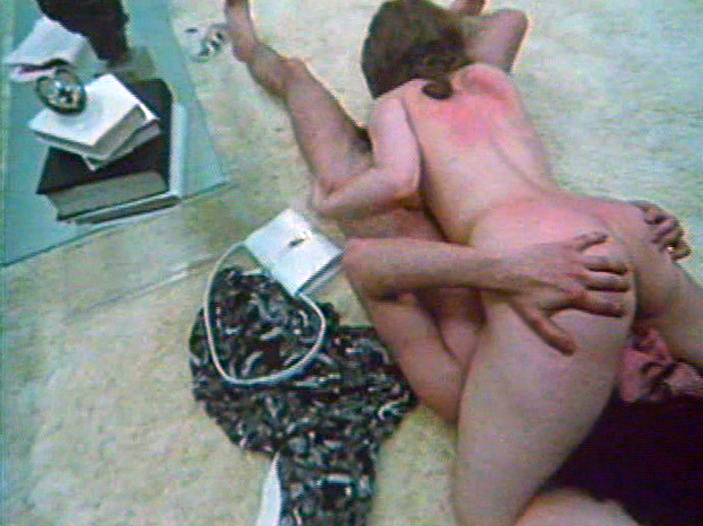 Tamie Trevor and her rug-burn
The next day, I was shooting a title sequence near the Metropolitan Museum of Art. I wanted to shoot a scene where Tamie is walking by their fountains. While we were setting up I took Tamie up to my parent's apartment nearby. They had a beautiful place, with a fireplace, beautiful paintings, and golden canopy bed. I told her to relax there while the crew was setting up. About a half an hour later the assistant came running up to me saying, "I can see smoke coming from the apartment." I said, "What are you talking about?" I ran up and found that Tamie had lit a fire in the fireplace without pulling down the grate. There was smoke everywhere because the carpets had caught fire…
8. 'High Rise' – Production
Jamie Gillis:
What I remember most about 'High Rise' was that we rehearsed before filming… and Danny paid us for the rehearsal time too! I'd never seen that up to that point. Now that I think of it, I never saw it after that either.
Danny Stone:
When we started shooting my big worry was how everyone would react to the sex taking place. The crew that shot the film for me was used to shooting toy commercials with little children and games. All of a sudden there were naked people walking around, and people having sex in front of them, so they were in a perpetual state of shock. I was worried that they were uncomfortable and there was some tension.
Then we were filming this girl giving head to one of the guys and everybody was quiet. All the sudden she lets out this huge fart. At first no one said anything, no one reacted. She continued, and then a little giggle was heard, just a little giggle, from someone in the crew… and then very gradually everybody giggled and soon no one could stop laughing. Even the girl who was doing the work was falling on the floor laughing. That broke the ice, and after that everyone was fine. It was a great atmosphere. I just tried to create a comfortable atmosphere and not treat it like something seedy or dirty.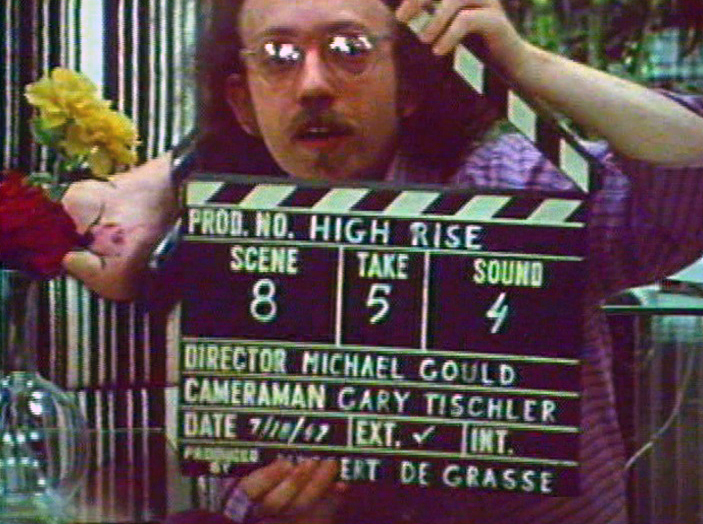 Being a director on a porn film set was like being an artist, a therapist, a life coach, a motivational speaker, and a person hygienist. And that was just the first morning.
The first challenge I had was the cleanliness of the actors. If their soles got dirty from walking on the set or if they had too many nose hairs or too much saliva or anything like that, I had to work out how to break it to them quietly. You know… things happen to you when you're having sex that you don't think about, but on a porn set they matter a lot. Appearance, odor, things like that.
I'm not a prude but I knew from early on that I didn't want to show cum shots. Even at that early stage in the development of porn films it was clear to me that it was important to show ejaculation. But I disagreed. It was my hang-up, I guess. It wasn't that it was dirty. It just didn't seem necessary. Similarly I wanted to avoid extreme close-ups of genitals. Whenever I saw them in films, I felt I was watching a medical film and that was a big turn-off.
It later proved to be a problem because when I finished making the film, the distributor said "It's not going to sell. It's not what the ticket-buyers want. You gotta go back in and shoot some close-ups". So I added some medium close-ups and hoped that would be enough.
Who knows? Maybe a whole bunch of people get off on cum shots and close-ups, so I'm the one who's wrong. I don't know.
This was the start of the porn film industry so professional porn actors were a completely new phenomenon. Guys like Jamie Gillis and Harry Reems were extraordinary. They could get a hard-on on cue, have sex for an hour and then ejaculate, and then 5 minutes later they'd get another hard-on, and perform for another hour. You could see they enjoyed sex so much, they were like satyrs.
One day Jamie was shooting sex scenes, all day, morning and afternoon, and I thought he was going to be exhausted. At 5 o'clock, he came to me and said "What time are we gonna quit?" I said, "What's the matter? Are you getting tired?" He said "No, I got a hot date tonight, and I got to be in bed with her at 7."
The two elements that were most important to me to incorporate were humor and music. If anything, the main inspiration was the film 'Hellzapoppin'' (1941). It had a madcap, frenetic, zany script mixed with song and dance numbers. I also remember that Pirandello was an influence, especially 'Six Characters in Search of an Author'.
Both of them broke the 'fourth wall', to remind you that you're watching a film. I thought it'd be fun to have a little movie within a movie. You see the guy with the slate board, you hear the director, you notice the boom mic, the camera pans back and you see the crew putting their equipment away afterwards. It all breaks down the fourth wall sort of thing.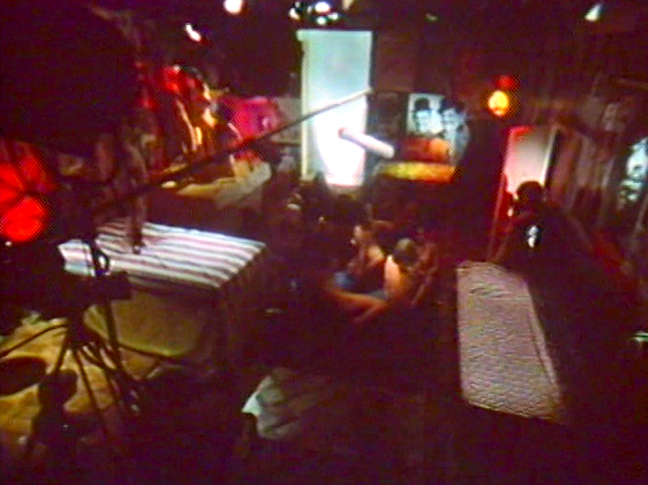 Scene of the climactic orgy at the end of 'High Rise'
The one artistic scene that I had in the movie was a lesbian scene between two Europe girlfriends – Jutta David and Mireille Renaud – and Tamie. They were a couple of hippies who lived together in New York. I shot the scene with mirrors and it is the only scene I found arousing. Andy Warhol turned up when we shooting it – which made the girls giggle. He just stood in the shadows and watched for a while before disappearing.
The girls couldn't believe it – they were so excited, they left without getting paid.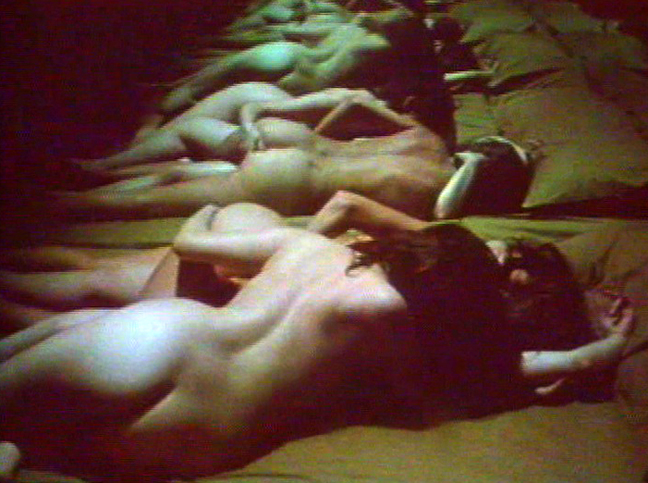 The film ends with a long orgy scene – but I wanted to make it unlike any orgy scene you've seen. There were people on set who just came to see us film a porno – so I put most of them in front of the camera. Not having sex, but just doing something stupid. Like boxing, or involved in a political protest, or just walking by… all while the sex is going on.
As for the music, a good friend of mine, Jack Urbont, scored the film for free, and I just paid for the musicians.
Jack Urbont came from a music family. His father was Frank Sinatra's concertmaster. Jack followed in the family tradition. He wrote a number of musicals, and in the 1960s was asked by Marvel's Stan Lee to compose themes for characters like Iron Man, The Hulk, and Thor for the Marvel television show. He also wrote the theme to General Hospital, and his later musical work includes That 70s Show, Oprah, 20/20 and The View.
In 1960, Danny's father Herb helped financed a musical comedy called 'All In Love', with Jack Urbont and Bruce Gellar. Then Bruce Gellar had a big hit with creating, writing, producing, and directing the television series Mission: Impossible. Jack did many of the scores for Mission Impossible too.
Danny Stone:
Jack had written a song for Shari Lewis called '(I've Been Bitten By) The Kissing Bug'. Shari Lewis was a TV host who had a sidekick puppet called Lambchop. Jack ended up using the song in the first sex scene of High Rise, where Tami has sex with Harry Reems. It was the strangest sex scene you've ever seen with the children's music playing in the background. That was a funny little song. Surely this must have been the only time a kid's song was used in a porn movie…
Jack also wrote a mini violin concerto for the lesbian three-way scene – which he called 'Six Titties'. Remarkably his father – long-time Frank Sinatra violinist – played this for the High Rise soundtrack.
Vocalist Rhetta Hughes was also featured on some of the songs; she would go on to be a Broadway-nominated singer.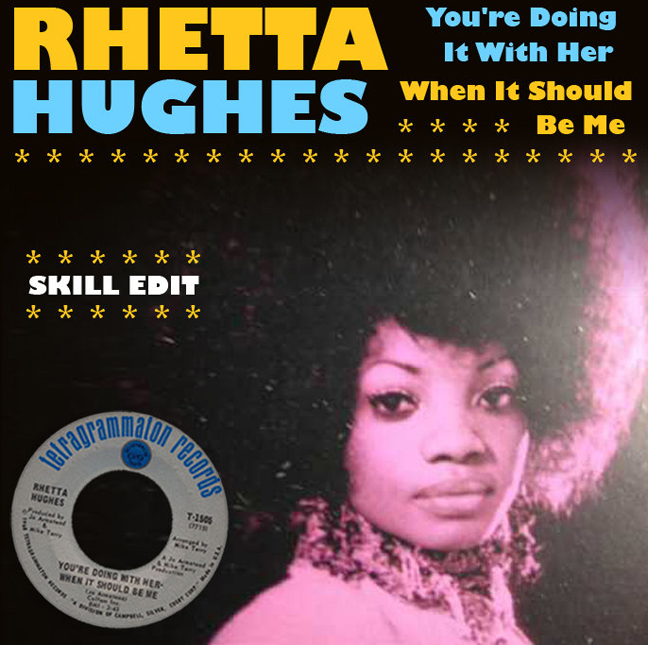 Danny Stone:
I asked Jack to use the Rolling Stones 'Sympathy for the Devil' in the orgy scene. In the end we stole the beat from it and Jack came up with the lyrics – which were hilarious. Much better than the Stones.
Gerry Damiano saw 'High Rise' and liked the score. He invited Jack to his office where he showed him a rough cut of Devil in Miss Jones (1973) that Gerry was editing. Gerry invited Jack to score the film, but Jack turned down the opportunity due to his reservations about the alleged organized crime links that Gerry had. Nevertheless Jack broke the film down into its music requirements and indicated exactly which scenes should have music, and what kind of music should such be inserted.
When Jack eventually saw the finished version of Devil in Miss Jones he was pleased to see that Gerry had taken his suggestions on board.

Jack Urbont
Danny Stone:
We shot the final sex scene scenes with Tami and John Clemens in my friend's house in upstate New York. This time Tami was good, but John freaked out about having sex on camera. He was a theater actor and he suddenly got cold feet. He said he'd be blacklisted and would lose his livelihood if he was seen having sex in the film.
I persuaded him to film 'after sex' shots of his face, and we used the sound guy for the sex instead. He didn't look anything like John, so we had to obscure his face with a plant pot… which looks weird in the film, but what the heck, you know what I mean?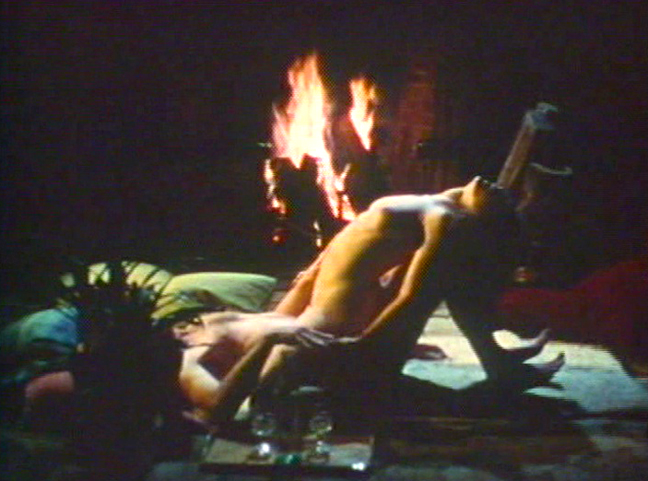 John Clemens stand-in (face deliberately obscured by potted plant), and Tami Trevor
9. Gus Thomas – The District Attorney
Danny Stone:
I remember one porn actor called Gus Thomas – that wasn't his real name. He took part in the orgy scene, and seemed like a real nice guy. I later heard that he became a lawyer or a politician or something.
In 2012, Mark Suben, 69, was seeking reelection for District Attorney for Cortland County near Syracuse, NY. As the Democratic incumbent, it was a position he had held since 2008.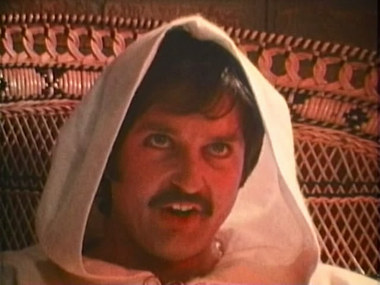 He was well-respected and was expected to be win the electoral race comfortably, but then a YouTube video emerged in which current day photographs of Suben were compared to clips of adult films from the early 1970s featuring a little known actor named Gus Thomas. The accompanying commentary suggested that Mark Suben and Gus Thomas were one and the same person.
Suben was suddenly hounded by media questions about whether he was indeed the star of films such as 'Devil's Due,' 'Bedroom Bedlam,' 'Deep Throat 2,' 'Lecher' and 'The Love Witch.' Jay Leno joked about it on The Tonight Show and Fox News' Megan Kelly turned the story into a ridiculous farce.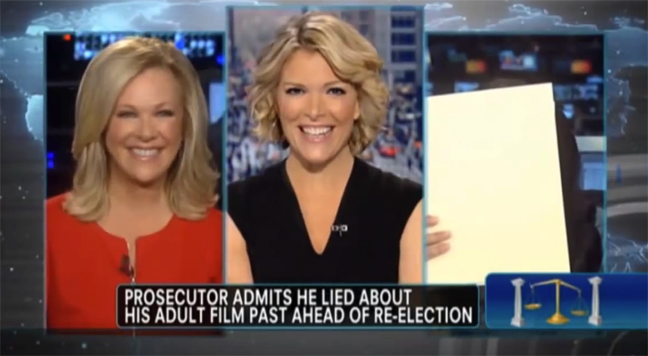 Suben accused his Republican opponent, Keith Dayton, of spreading false rumors in a smear campaign to discredit him, and when he was confronted by reporters on the allegations, Suben laughed at the notion insisting, "I didn't make porno movies. That's a categorical 'No.' That's the truth."
Shortly after being re-elected, Suben admitted that he had once been porn actor Gus Thomas, but he refused to resign.
"Recently materials have been circulated alleging that I was involved in the adult film industry about 40 years ago in New York. Those allegations are true," he said facing the press. "I was an actor in adult films for a short period in the early 70s. I was also an actor in other venues including off Broadway, soap operas and commercial advertisements."
He apologized for his actions and said he used 'bad judgment' by acting in porn and by lying about it.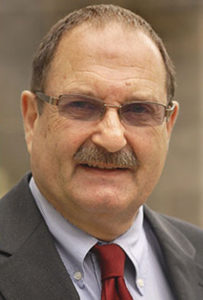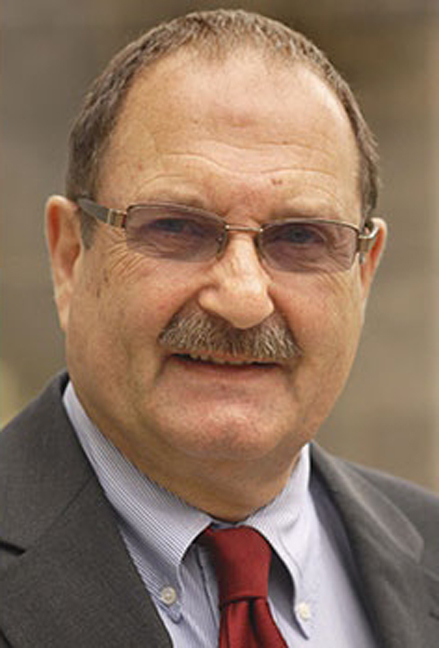 The right wing media reacted with mock indignation, even pointing out that in "Devil's Due," he played an actor who tricked women into bondage.
His spokeswoman, Aimee Milks, said Suben would not resign adding, "It was not illegal. Mark Suben was not yet married. He was not practicing law and he was not a law student. It has nothing to do with his law practice or his current position as the district attorney of Cortland County."
In November 2013 it was reported that the person who had posted the incriminating YouTube video had been Kevin Dayton, coincidentally the brother of Suben's electoral opponent. Kevin Dayton said he did not reveal Suben's past out of any allegiance to his brother, as they had been estranged for many years, nor did he have a vendetta against Suben.
10. Tamie Trevor – Part 2
Jamie Gillis:
When the High Rise shoot wrapped, I walked Tamie to the subway and she was quiet and subdued. I asked her what was wrong and she told me she had regrets about having made a sex film. It turned out that she had bumped into a religious group, and they'd given her some leaflets about how sex was sinful. She said that she needed to become a virgin again.
I tried pointing out this was going to be difficult, but her mind was already made up.
From 'Here Comes Harry Reems' – Harry Reems (1975):
A couple of days after I had balled Tammy on screen, I said, "Hey, come down to my house. I'd love to cook dinner for you and we'll have a nice evening."
"Yeah, sure," she said, a little hesitantly.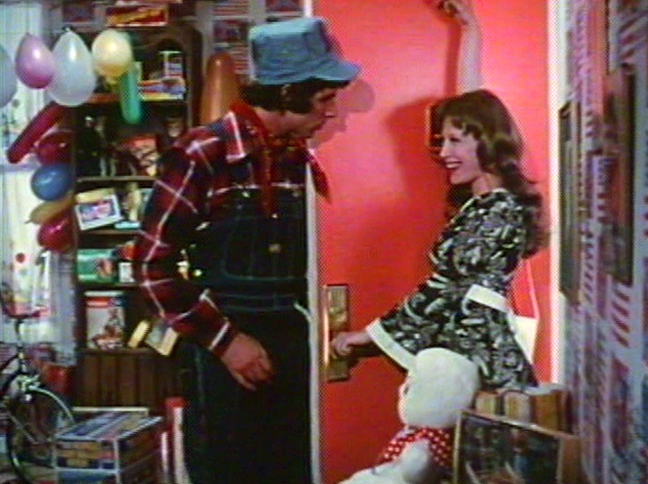 Harry Reems and Tamie Trevor
We had dinner and bit of chit-chat. The sort of dialogue that would make Noel Coward turn over in his grave.
"Let's go to bed," I suggested. "We'll have some fun."
"Oh, no. I couldn't do that!"
"Why not?"
"Because I'm a virgin."
"A what?"
"A virgin."
I had underestimated Tammy. She was even wackier than I had taken her for.
"I've seen the light," she explained. "God has forgiven me for my sins and I'm now a virgin. Everything I've done up to now doesn't count. I'm starting all over again."
Tammy got her purse and pulled out a whole wad of Jesus literature. Some street evangelist had nabbed her and worked his voodoo on her. He convinced her that she had been reincarnated as a virgin.
"I'm going to pray every night for you, Harry," she said, "and hope God will forgive you for your sins too."
'Would God forgive us if made a little music together?"
"Let us pray to Him, Harry."
"I always say my prayers just before I go to sleep," I said. "In my bedroom."
That was sufficient to maneuver Tammy into the bedroom. I took off all my clothes and got onto the bed in a kneeling position.
"Join me in prayer, Tammy."
Tammy knelt beside me on the bed.
"Dear Lord," I began, "forgive all us poor sinners…"
"Dear Lord," Tammy cried out, "please forgive Harry for he knows not what he does."
"Amen," I said.
But Harry knew exactly what he was doing. He was quickly and skillfully removing Tammy's clothing.
Tammy's prayers became more frantic and chaotic. "Please, Jesus, bless mother and father… Uncle Charlie in his resting place… Aunt Molly in her nursing home… help my mother to sleep tonight… and my brother Dick to see the light…"
Feelies. Finger-fucking. Muff-diving. Fucking.
The prayers became simpler and shriller.
"Oh God… oh, God… oh, God… oh God…"
Then there was a final, piercing scream. "Oh, God, forgive me!"
Tammy carefully examined the sheets for blood – to see if her virginity had been lost.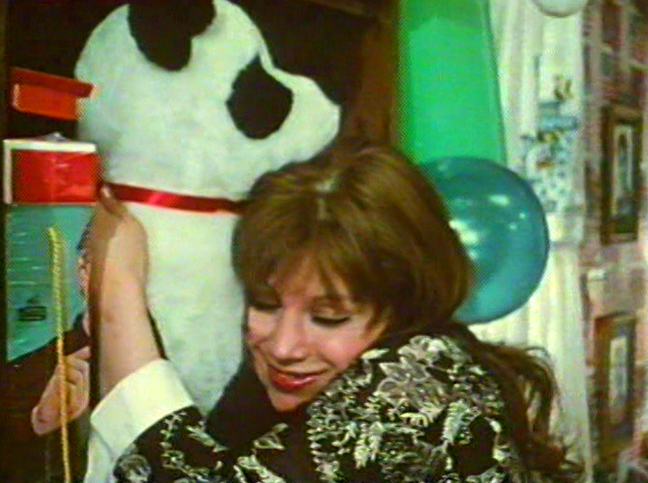 11. Release of 'High Rise'
Danny Stone:
When the film was finished I decided to use the name Danny Stone instead of Danny Steinmann because I didn't want it to bite me in the ass one day. Also I didn't want to draw too much attention to my parents. But it wasn't just a porno thing. I'd used the name Danny Stone when I was acting in regular films.
I went back to Sam Lake at Maturpix, and showed him the film. He liked it but said that there were two scenes that I needed to cut out completely.
In the first, Tamie is in a threesome with two guys. She is doing both of the guys but gradually they get into each other and she is edged out. She gets pissed and so leaves them to have sex. Wow – Sam did not like that. He insisted that this should be a porno film geared toward a straight audience and that men would walk out of the theater if they saw a gay scene… so I took that one out.
The other scene that was cut showed Tamie going into a room full of smoke, and she sees a guy in high heels holding a cigarette box. It was a reference to television cigarette commercials of the 1950s. Apparently Sam didn't appreciate the fact that the guy was wearing heels… Go figure.
Sam agreed to open High Rise at the World Theater after Deep Throat. In fact it had to wait a while so he could get as much money from Deep Throat.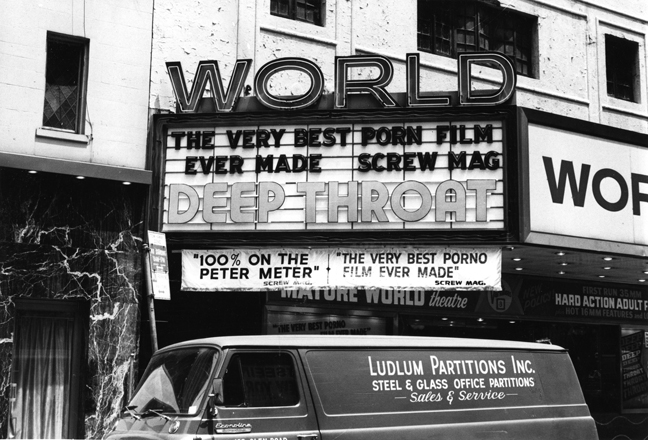 We didn't have a premiere but I invited the crew to see the film when it was shown at the World Theater and they were in seventh heaven.
I arranged a private showing for Warhol and a few of his crowd. Andy watched in silence in the darkness, smiling and nodding his head every so often. It was one of the stranger moments in my life. After the film, he left and I didn't see him again.
From 'Here Comes Harry Reems' – Harry Reems (1975):
I think the film was an essay in cinematic beauty and quite poetic. There was plenty of nudity and sex, but no cum shots. For this it got panned by some hard-core critics and fans. I think it worked better without all the semen spewing around. It certainly worked well enough to become a hit. To date High Rise has grossed about two million.
Danny Stone:
Sam released the film nationally and God only knows what the box office take was. It got good reviews, and featured near the top of the Variety list of top-grossing films in America.
All those who invested in High Rise made a lot of money and that's not counting what was stolen from the distributors and the exhibitors. I made more money than I ever expected so everybody was happy. It may be the least known of any films that I was involved in – but it probably made me the most money!
A few days after High Rise was released, I saw Tamie Trevor coming out of the World Theater where it was playing. She was with another girl, she saw me and came rushing up to me smiling. She said, "I did a terrific job, I was terrific!" She kissed me and bounced away laughing. I never saw her again. I have to say that I thought she did a good job in the film. Even despite all the problems.
I heard she entered a mental institution in New Jersey shortly afterwards but who knows if that's true…?
12. After 'High Rise'
Danny Stone:
High Rise was a terrific experience, I totally enjoyed myself. I loved that I was the one who made all the decisions. I had nobody interfering with me, so it was like a dream, I mean, there was hard work involved but I loved every minute of it, we had a good time. It gave me my start in the film business. It also helped my sister with her film career too.
Danny's sister, who had helped organize the financing of High Rise, went on to write the TV series 'Cagney and Lacey'.
Danny Stone:
After that, a number of people approached me to make other porno films but I didn't want to be pigeonholed as a porno director. I could see that happening with Gerry Damiano and others, and I didn't want that happening to me.
I had a few friends who were ad executives and one guy worked for IHOP. He liked me and suggested I move to Puerto Rico and start a company shooting regular commercials. He said he'd bring his business down there if I moved, so that was impetus. So I waved High Rise goodbye and went about my business.
We set up a company that had a 10-year tax-free status. This meant we could make commercials for half the price compared to the States. I had years of tax-free work there, so that was unbelievable. Very profitable.
I shot two 60-second commercials for IHOP and both of them were shown at the Super Bowl in 1973. Then I did ads for Ford, Chase Manhattan Bank, Fargo trucks, and many others. I always included High Rise on my resume too. Not that I was incredibly proud of it, but I sure wasn't ashamed of it, so how could I walk away from that experience?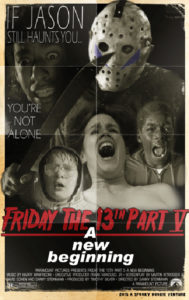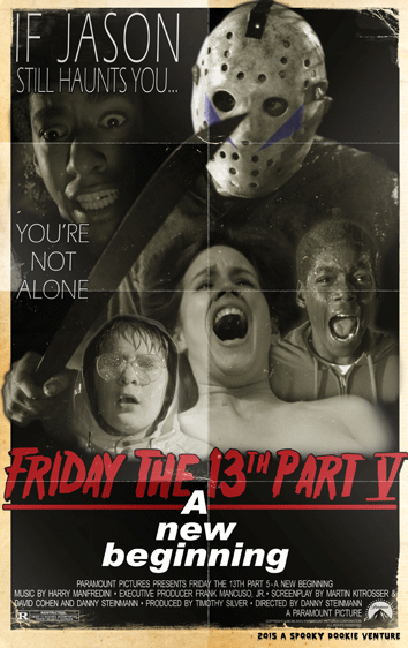 I went on to direct three other films; 'The Unseen' (1980), 'Savage Streets' (1984) and 'Friday the 13th Part 5' (1985). Throughout those years I was also the producer of a large number of films in England and Spain. I worked for Gene Roddenberry for two years. I was his right hand man for a time.
But I have to say that probably the most fun I had in the film industry was making 'High Rise'. We had a ball. And when I look at it now, I know it's a little sophomoric, but it's OK. I'm happy with it. I'm just impressed what we managed to do in such a short space of time.
I sold my rights to it four or five years later so after that it disappeared out of my life. I saw it on DVD recently and I wish the company that put it out had treated it better. The company logo keeps coming up on-screen, there is no attempt to fix the color so it's way too dark, the film cuts out completely for a few seconds after the sex first scene, and so on… but what can you do? They own it now.
13. Epilogue
A year ago, The Rialto Report received a private email purporting to be from the 'female star' of 'High Rise'. It was signed 'TT'. The sender asked where she could obtain a copy of 'High Rise' as well as a couple of other films – both of which feature Tamie Trevor. We replied offering to send her copies of the films requested. We've not heard back from her since then.
As for Danny Stone, later in life his luck took a turn for the worse.
Danny Stone:
One day I was riding a bicycle and a pickup truck slammed into me from behind. I flew through the air and landed on the back of a parked car. I took the crash full force with my head, crushing several cervical bones.
I was left with crushed knees and the worst pain in my neck. The legs weren't a problem; I had surgery to fix them. But my neck was another story. I saw every specialist I could find in Los Angeles. I was desperate to fix the pain, but I had no medical insurance so I ran into debt.
Danny experienced periods of addiction to the painkillers that he took as a result of the accident. When The Rialto Report interviewed him, he was living in Pennsylvania in a tiny apartment with a bed, a television, and not much else. He was also just about the nicest person you could ever hope to meet.
Danny Stone died on 18 December 2012 aged 70.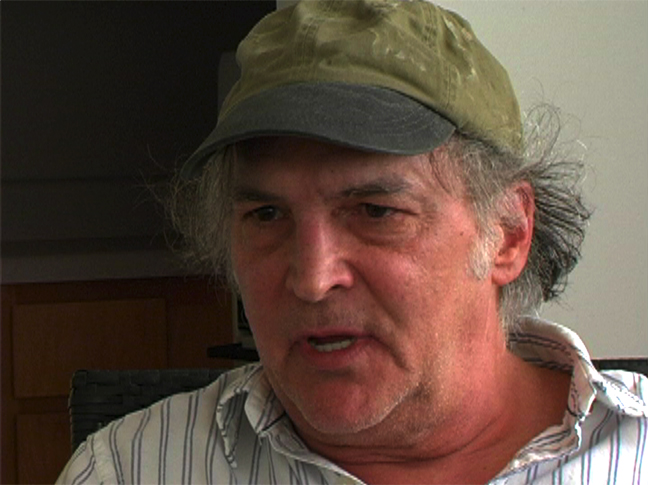 Danny Stone, interviewed by The Rialto Report
*