Podcast: Play in new window | Download
Subscribe: RSS
Vintage audio interviews with Lisa DeLeeuw, Jamie Gillis, and John Seeman.
Conducted by Richard Pacheco.
Since we started the The Rialto Report, several people have said to us, "Wouldn't it have been great if you could've spoken with these adult film stars back in the golden age itself?"
And sure, it would've been fun, but part of what I enjoy about our interviews is precisely the fact that many years, decades even, have passed since these people were making films. So what we hear from them now is something rather different. In other words, how have they chosen to remember the past? And how does it affect them today?
And yet, it would have been good to go back in time and speak to some of the main players. It would have been interesting to interview them when they were in the middle of the industry and dealing with the life that came with it.
And then we found out that the adult film actor Richard Pacheco had done exactly that.
Back in the day, he interviewed fellow actors, directors, and crew members, and taped these conversations that he had with them. Some of the interviews were done on film sets, others were done over the phone, and all are intimate and candid portraits that are unlike any others from the time. These conversations weren't done by publicists seeking to aggrandize, academics trying to intellectualize, or the mainstream looking to scandalize. These were just candid conversations between people comparing notes, sharing war stories, and considering their place in the changing world of entertainment. They speak honestly, and they're not selling anything – themselves or their latest film.
I listened to these tapes, and was particularly interested in a series of recorded phone calls that took place almost 30 years ago.
It was 1987, and the early generation of adult film performers were being confronted with a set of issues they hadn't dealt with before: They were becoming older and replaced by newer, younger performers. AIDS was a now reality. Movies were being shot on video rather than film, which meant plummeting costs and cheaper productions. Money was in short supply for the performers. They had to start thinking of new careers, maybe outside of films. And as they aged, romantic relationships were becoming more important to them, but also more problematic because of their jobs.
This was one of the first generations that had to deal with these issues, and at times there's a melancholy to the conversations.
On this episode of The Rialto Report we listen back to three conversations:
Firstly Jamie Gillis, who at the time had just moved back to New York from California, desperate for money.
Then we hear from Lisa DeLeeuw, who'd started to consider what was coming next in her life.
Finally we hear from John Seeman, who was looking back at his career and wondering if it was all worth it.
Before we hear the tapes, we also asked Richard Pacheco to tell us what he remembers about each of these three people.
This episode's running time is 6o minutes.
________________________________________________________________________________________
Richard Pacheco aka Howie Gordon recently published his memoirs – 'Hindsight'.
It is an excellent read, but don't just take our word for it:
"Howie Gordon writes about life as a porn star with more honesty, integrity and humor than any other porn star, ever! You will laugh, cry, and fall in love.
I hope his book gets made into a movie, because it will be a one-of-a-kind
blockbuster."
Annie Sprinkle, Ph.D.
Internationally Acclaimed Performance Artist
Author of Post Porn Modernist
Autographed copies of HINDSIGHT available at www.hindsightbook.com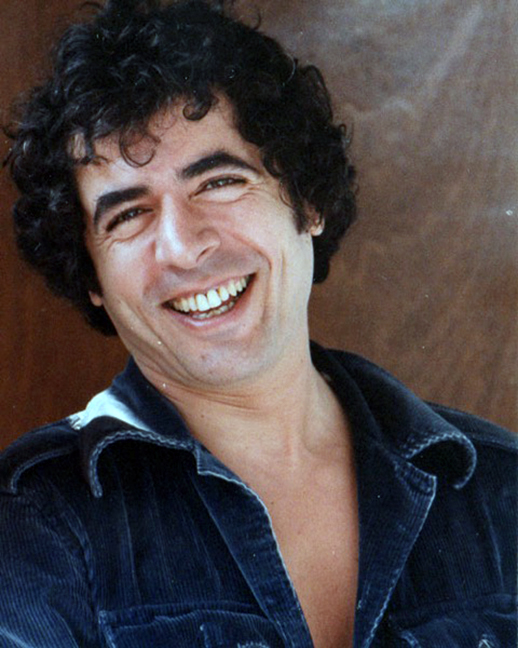 Jamie Gillis on the set of Bad Girls IV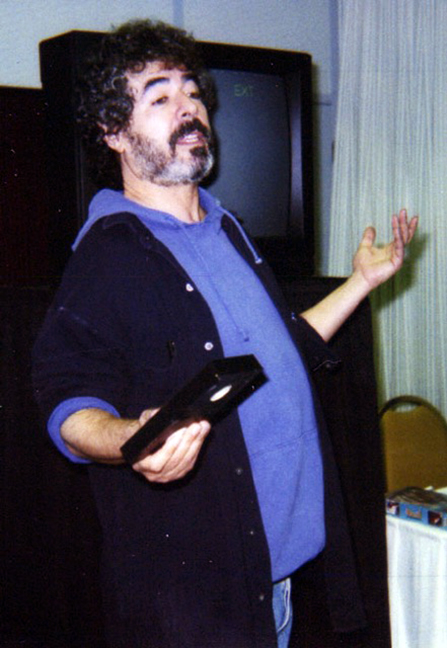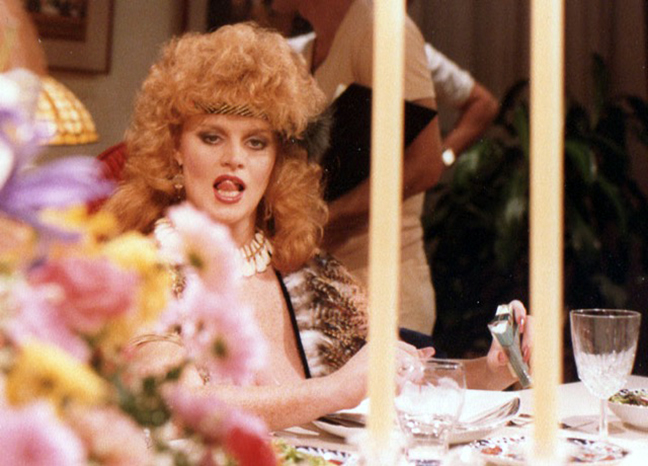 Lisa De Leeuw on the set of Ten Little Maidens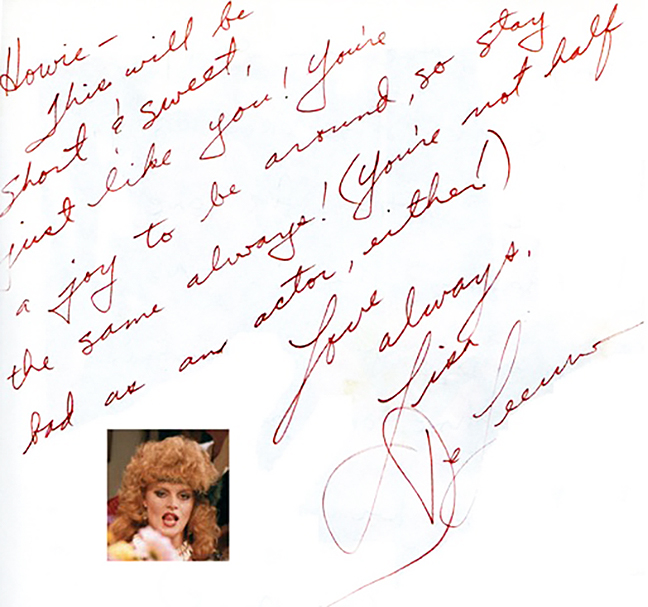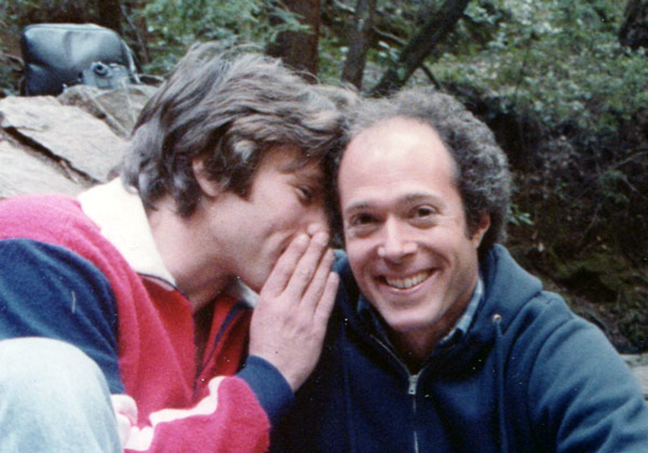 Howie with John Seeman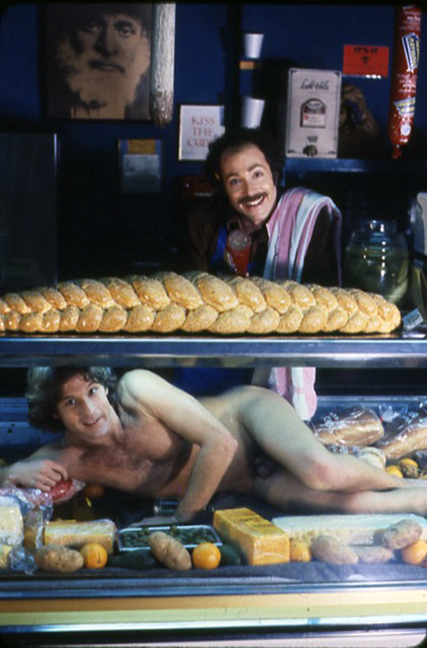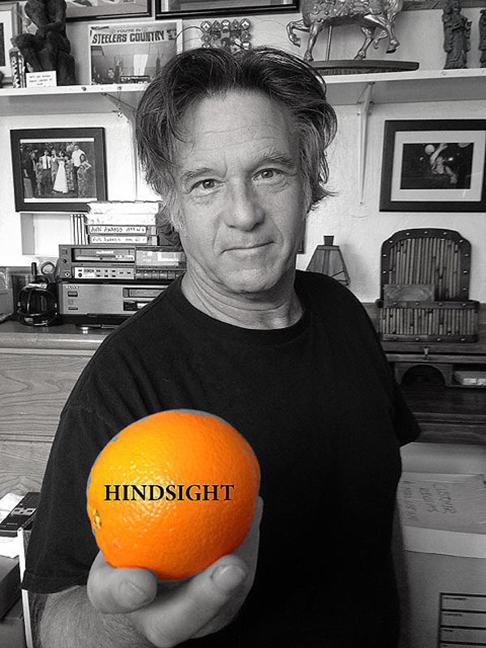 Save
Save
Save
Save