In the third and final instalment of our recent collaboration with esteemed film podcast, The Projection Booth, we discuss the Dark Brother's influential New Wave Hookers.

Released in 1985, New Wave Hookers featured a cast of established performers from the era and was followed by a number of sequels and a remake. The movie starred Ginger Lynn, Desiree Lane, Kristara Barrington, Kimberly Carson, Brooke Fields, Gina Carrera, Jamie Gillis, Jack Baker, Tom Byron, Steve Powers, Peter North, Rick Cassidy, Greg Rome, and Steve Drake.
Traci Lords appeared in the original version dressed in all-red lingerie, portraying 'the Devil,' but this version was removed from distribution in the United States in 1986 when news broke that Traci Lords was under 18 when the film was made. The movie was subsequently reissued with the Lords-Rick Cassidy scene excised and the box cover photo of Lords replaced by co-star Ginger Lynn's image. This altered film version is the one that is (legally) available in the United States today.
The movie was produced by the Dark Brothers, who featured the slogan "Purveyors of Fine Filth." Walter Dark was the executive producer, and Gregory Dark produced, directed, and co-wrote with Platinum Fire.
The story begins with Jack Baker and Jamie Gillis telling jokes as they watch porn and talk about women. They fantasize how their lives would be better if they were pimps with women working for them. They discuss opening an escort service featuring "new wave bitches" who would become aroused whenever they hear new wave music. The two men fall asleep to TV static, and much of the remainder of the film depicts them dreaming about different sexual encounters with women who become sexually receptive after listening to new wave.
The movie won AFAA Erotica Awards in 1986 for Best Erotic Scene, Best Musical Score and Best Trailer. The soundtrack includes the song "Electrify Me" by The Plugz, which won for Best Song. The film was also nominated for Best Art and Set Decoration, Best Cinematography, Best Costume Design and Best Advertising Campaign. In 1986, New Wave Hookers also won the Adam Film World Guide Award for Best Movie and the AVN Award for Best Packaging – Film. New Wave Hookers went on to be included in the XRCO Hall of Fame and in 2001, Adult Video News placed it 17th on its list of the 101 greatest adult videos of all time. It is widely credited as helping create the alt-porn genre.
You can hear the full podcast discussion – hosted by Mike White – and featuring Ashley West of The Rialto Report and Robin Bougie, by clicking here.
You can listen to our other collaborations with The Projection Booth here: Roommates (1981), Memories Within Miss Aggie (1974), and Blonde Ambition (1981).
————————————————————————————
'New Wave Hookers' (1984)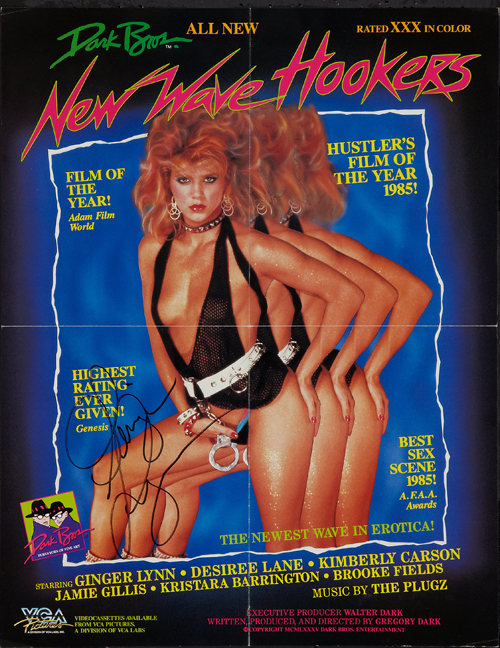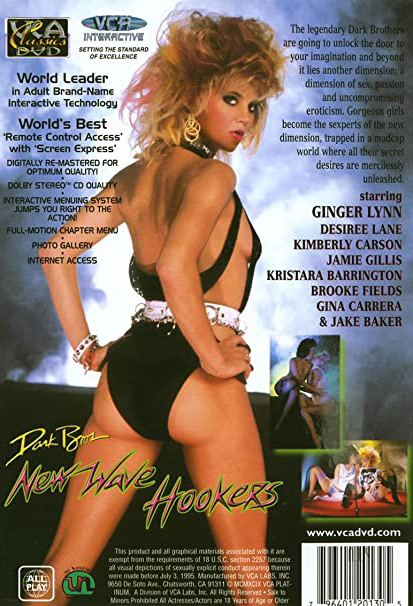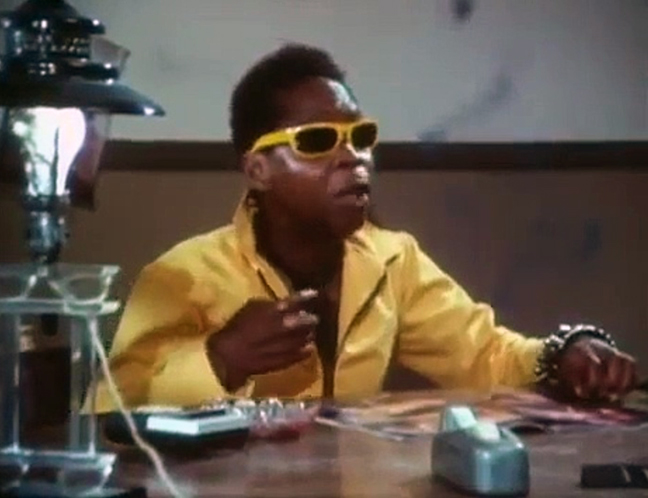 *