In the second of our recent collaborations with esteemed film podcast, The Projection Booth, we discuss the Amero Brother's X-rated musical, Blonde Ambition. (No, not the Madonna film. This is the real, original 'Blonde Ambition.')

Released in 1981, 'Blonde Ambition' was years in the making. Written by LaRue Watts and directed by Lem and John Amero, the film stars Suzy Mandel and Dory Dev0n as Sugar and Candy Kane, sisters who have a song and dance act in a podunk town. One fateful evening they encounter the dashing Stephen Carlisle III (Eric Edwards), a prince of sorts who carries not a glass slipper but a valuable jewel — and, wouldn't you know it, a duplicate of a worthless replica owned by the Kane sisters. It goes without saying that wackiness ensues.
You can hear the full podcast discussion – hosted by Mike White – and featuring all-new interviews with director John Amero, actor Kurt Mann, writer and production designer LaRue Watts, and frequent Amero collaborator Larry Revene, by clicking here.
April Hall of The Rialto Report and Heather Drain join Mike to discuss this amazing musical.
You can listen to our other collaborations with The Projection Booth here: Roommates (1981) and Memories Within Miss Aggie (1974).
John Amero's biography, co-written by The Rialto Report, has recently been reprinted after its initial run sold out. You can buy an autographed copy from FAB Press.
————————————————————————————
'Blonde Ambition' (1981)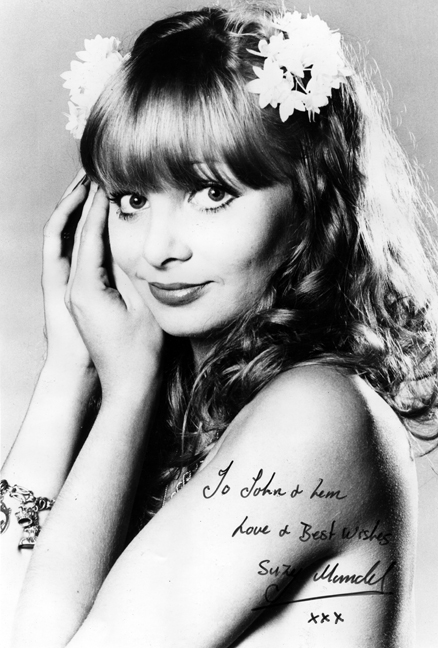 Suzy Mandel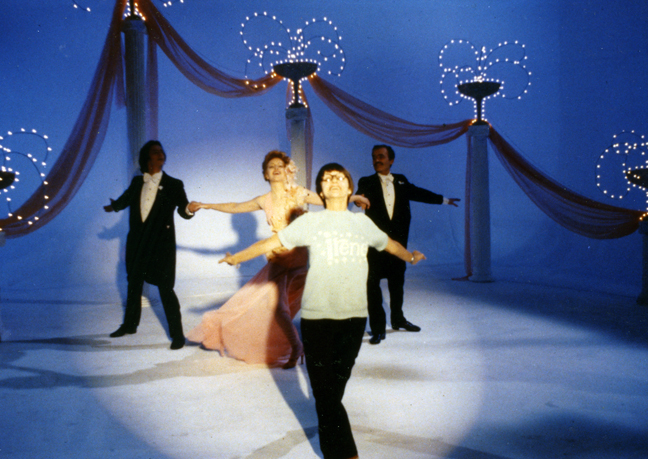 Choreographer Mary Ann Niles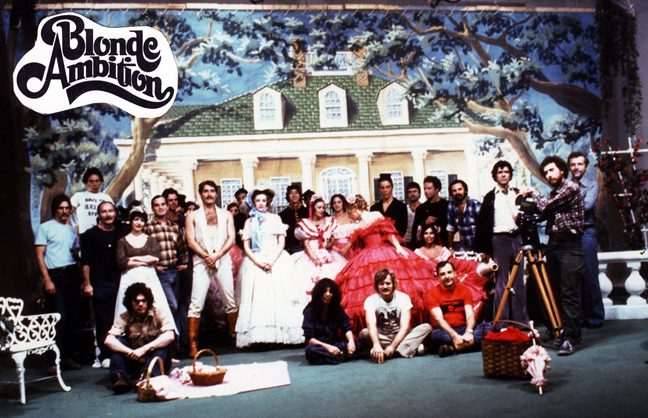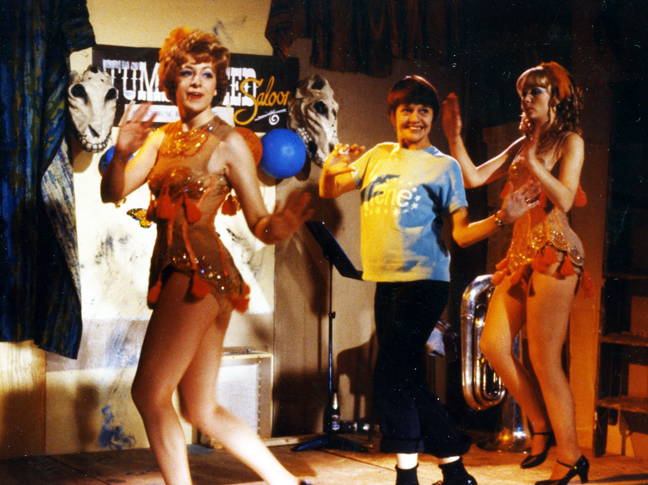 Dory Devon (left) and Suzy Mandel (right) with choreographer, Mary Ann Niles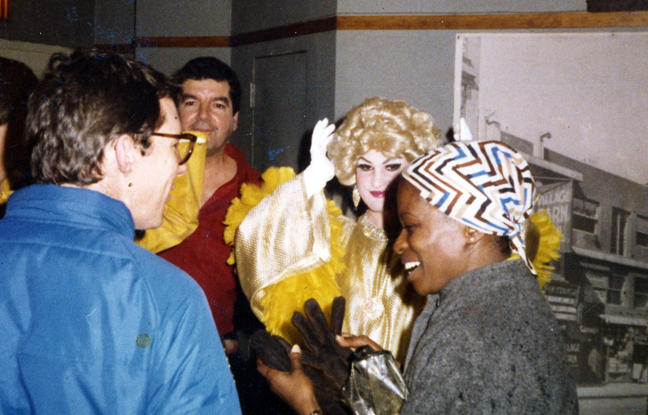 John and Kurt Mann (in blonde wig)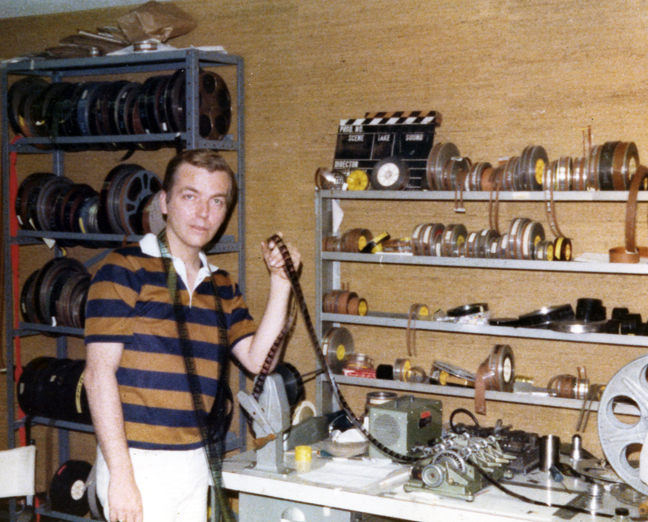 Lem Amero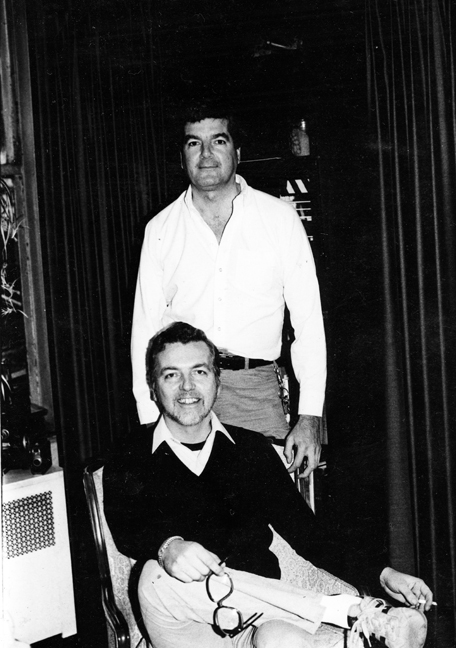 John (behind) and Lem Amero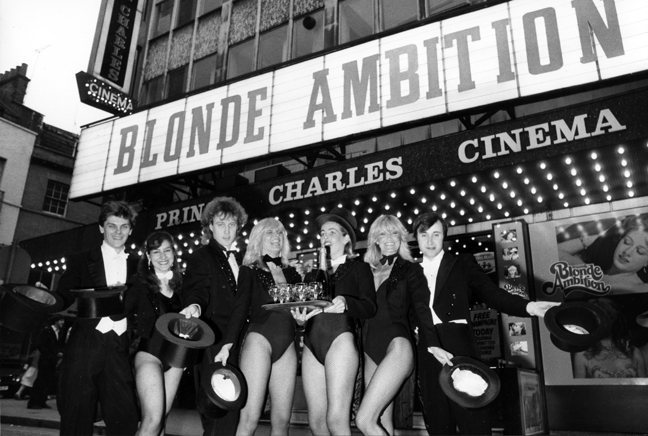 *