To celebrate the expanded availability of the autobiography of John Amero via online retailers, we're presenting an exclusive, unpublished series of pictures from John's personal archive.
Titled American Exxxtasy: My 30-Year Search for a Happy Ending, John's book tells the candid story of a pioneering filmmaker whose career spanned many decades and film genres.
He started out with close friend Michael Findlay – a fellow movie lover he met in the editing department of ABC television – and together they directed the notorious 'roughie' Body of a Female in 1965. John then formed a film partnership with his brother Lem that produced groundbreaking 1960s exploitation films such as Diary of a Swinger and The Corporate Queen, and 1970s hardcore classics like Blonde Ambition and Every Inch a Lady.
During this time, John also made a notable series of gay sex films under the name Francis Ellie, and worked regularly with adult film stalwarts Chuck Vincent and Larry Revene throughout the 1980s. He continued to make his own films into the 1990s, including producing a mainstream television special starring Olympia Dukakis.
'American Exxxtasy: My 30-Year Search for a Happy Ending' is now available from Barnes and Noble and Amazon.

You can still buy a copy directly from the publisher, FAB Press, which is selling personally autographed copies.
Hurry – this first printing is almost sold out!
___________________________________________________________________________________
John Amero: Early Years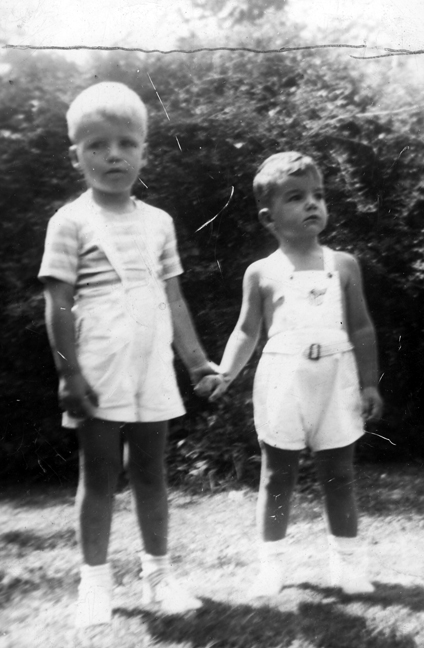 Budding filmmakers: Lem Amero (left, age 3) and John Amero (age 2)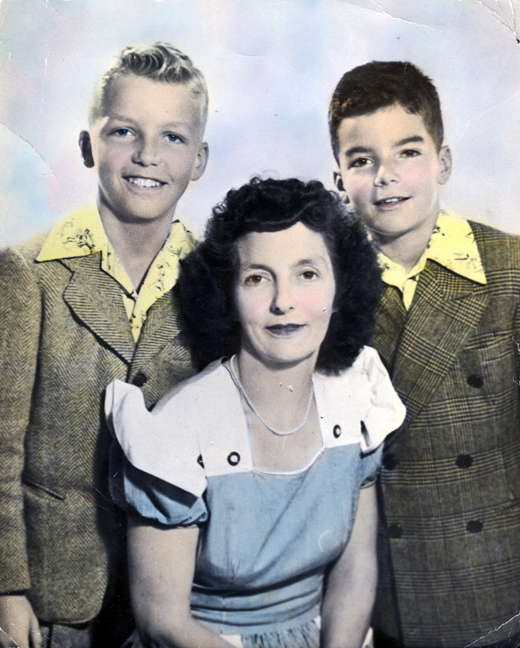 Lem (left) and John with their mother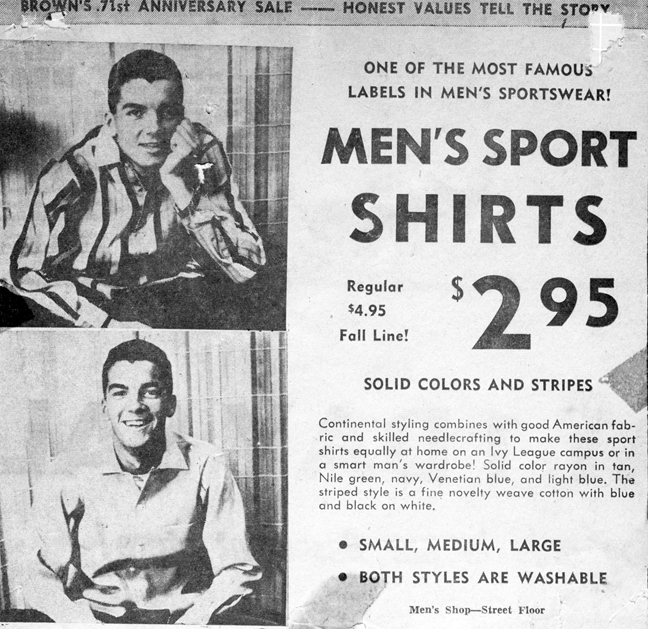 John's short-lived modeling career – from a local Gloucester, MA publication
John's childhood bedroom wall in Gloucester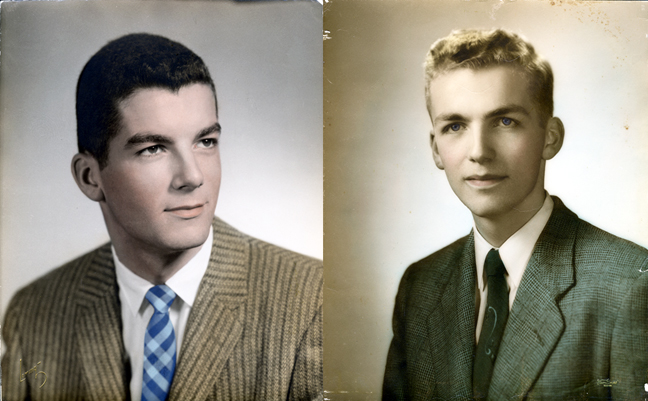 John and Lem's high school graduation photos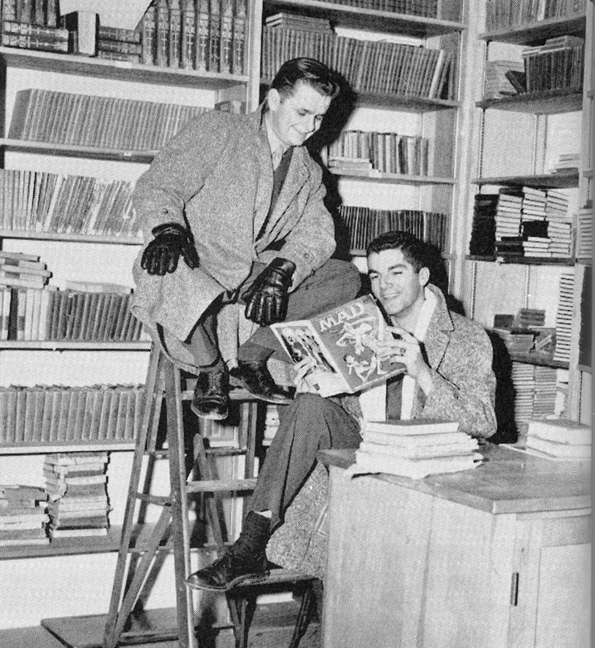 John hams it up for his high school yearbook
*
John Amero: New York-Bound (late 1950s)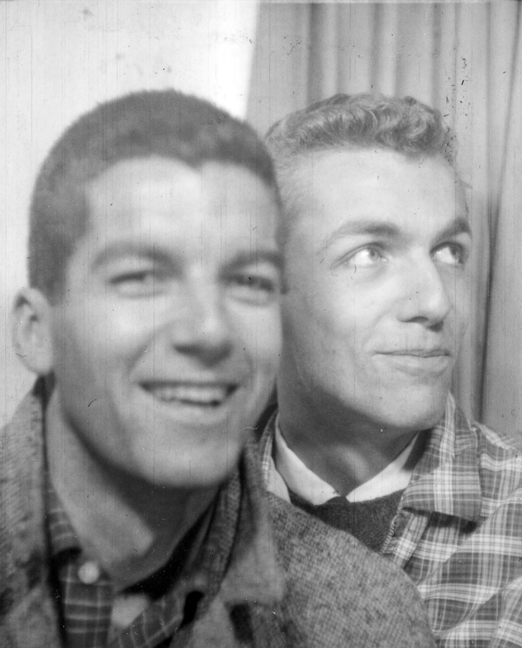 John reconnects with brother Lem in New York City

John gets a job with ABC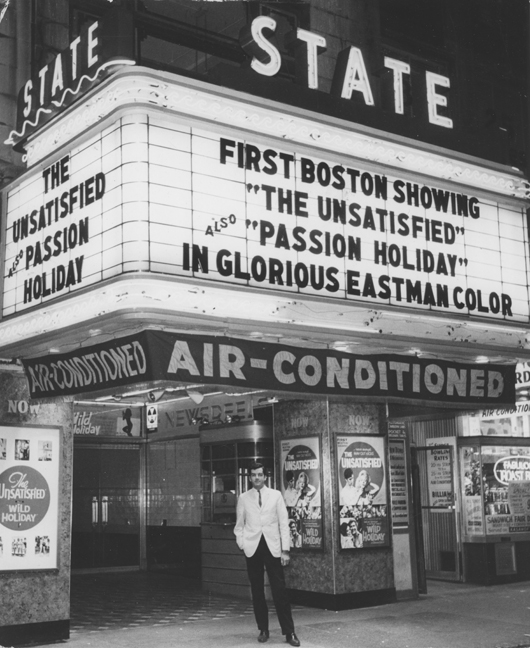 John moonlighting up north as a State theater usher
*
'Body of a Female' (1964)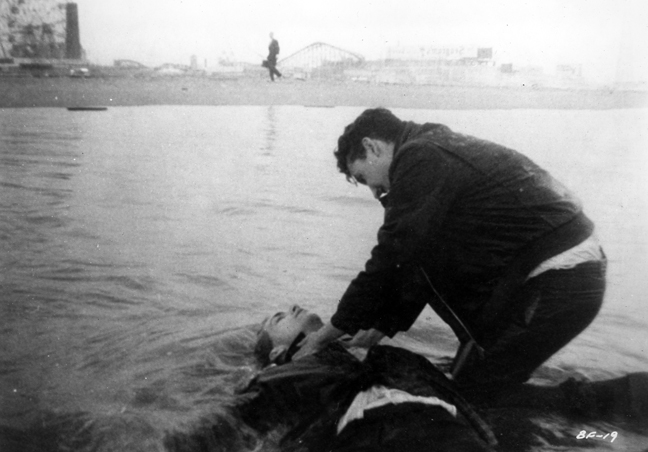 Michael Findlay strangles Lem at Coney Island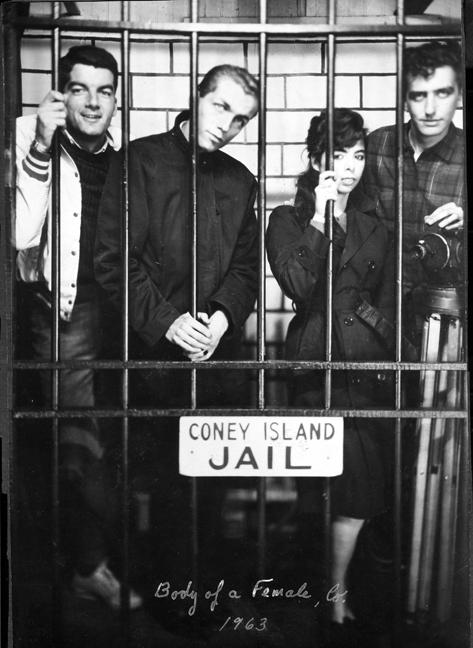 Busted! Left to right: John, Lem, Roberta Findlay, Michael Findlay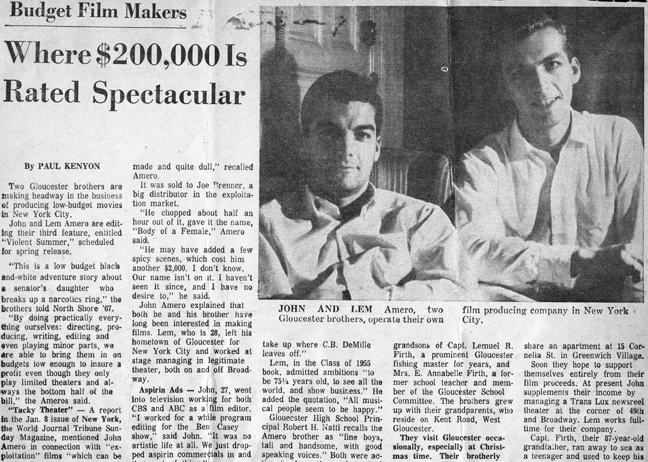 Word gets out in Gloucester
*
'Diary of a Swinger' (1967)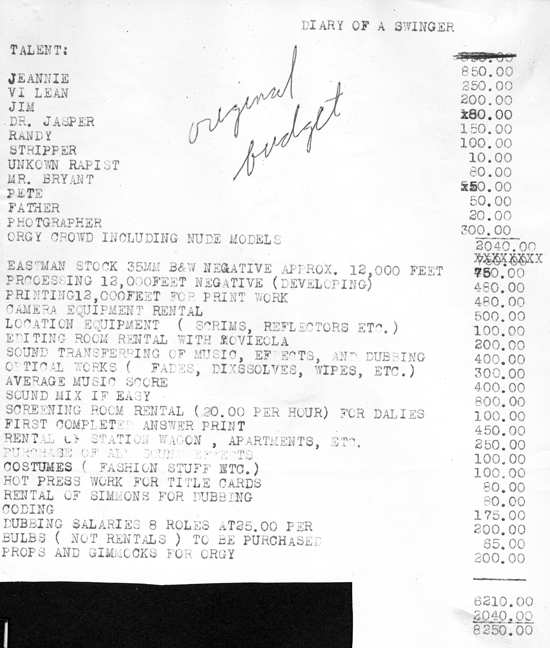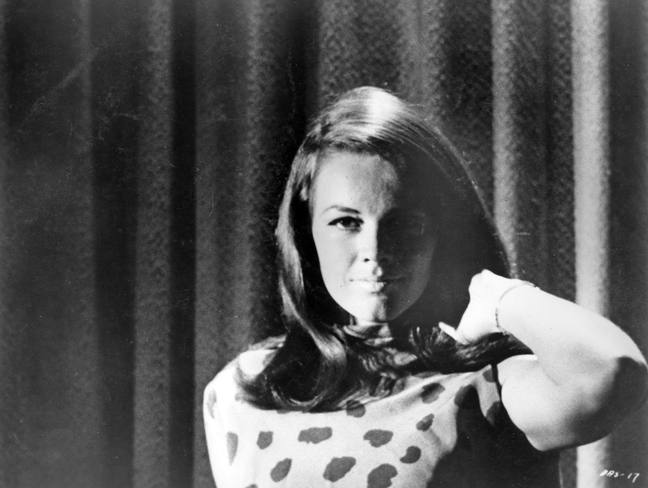 Rita Bennett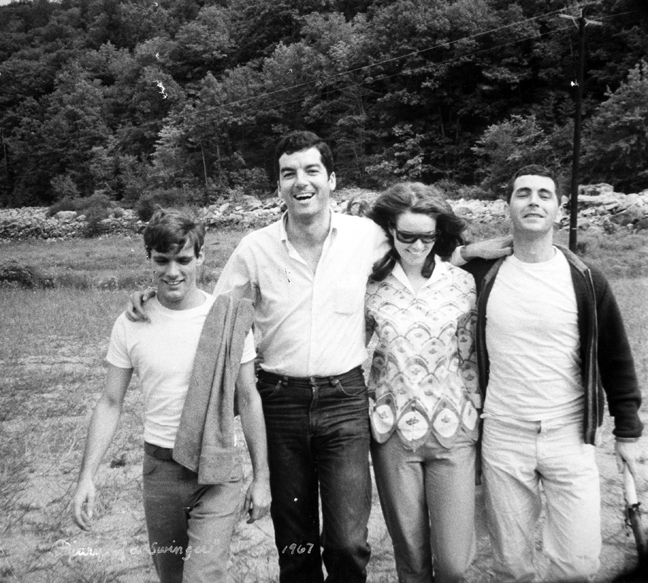 John and Rita Bennett (center)
*
'Circle of Lust' (unreleased)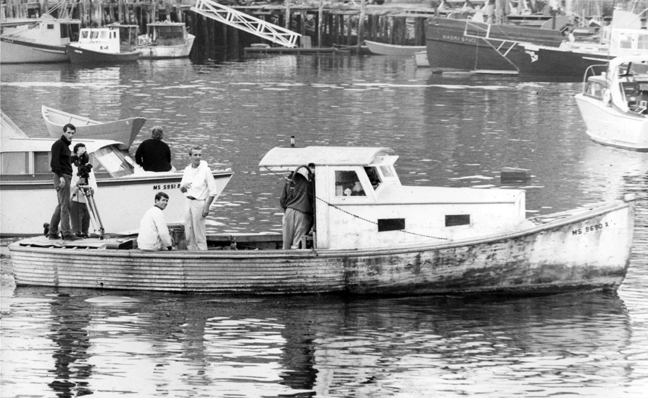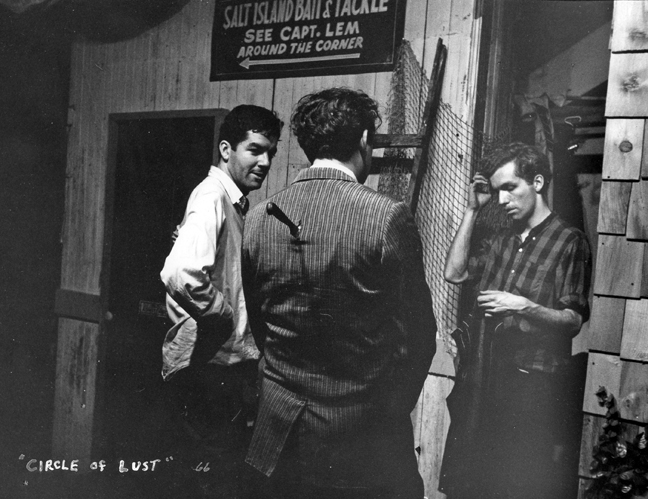 John and Lem stab Michael Findlay in the back!
*
'The Corporate Queen' (1969)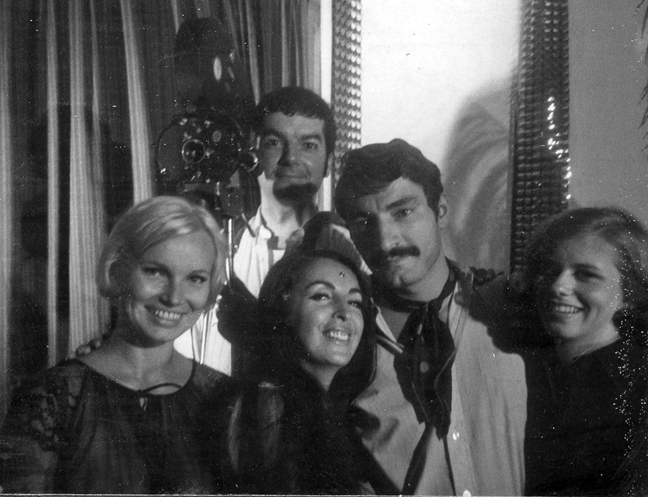 John (back) with Ute Erikson (left)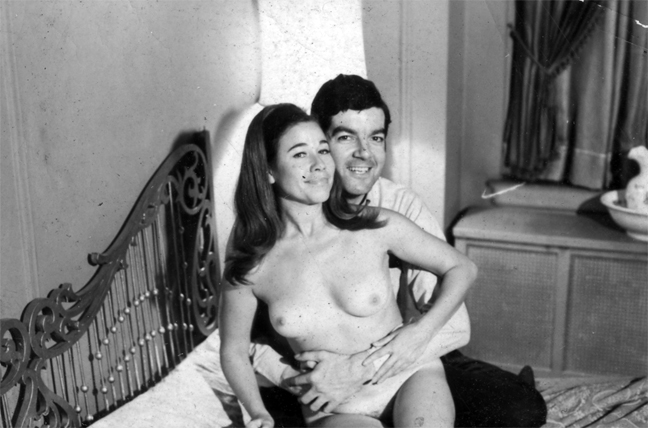 John and Janet Banzet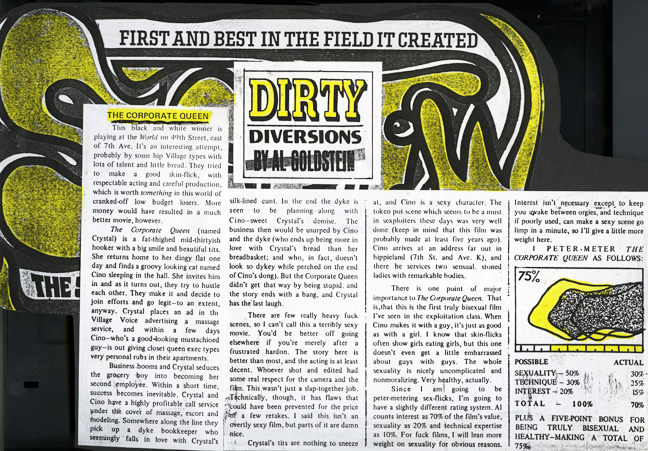 Al Goldstein's Screw magazine grades Corporate Queen on the notorious 'Peter Meter'
*
'Bacchanale' (1970)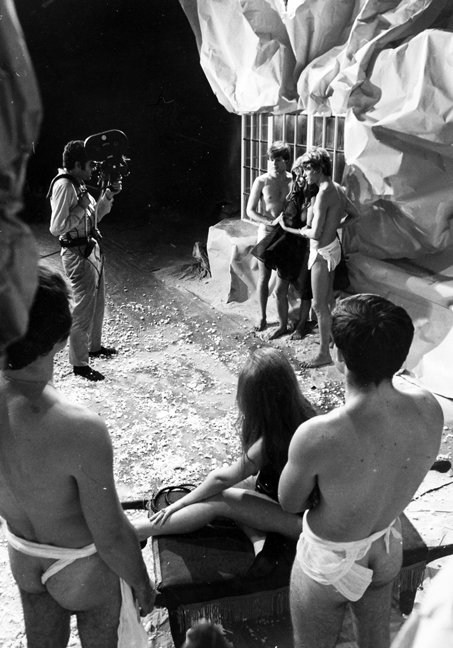 John films the action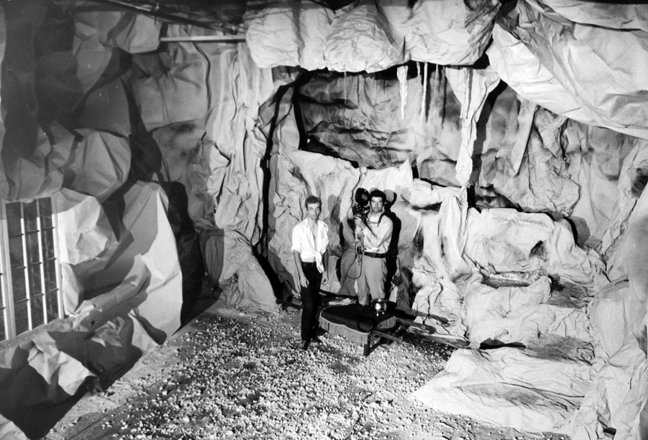 John and Lem check their homemade paper mache set
*
'Pepper Secret Agent 00x' (aka 'Checkmate') (1973)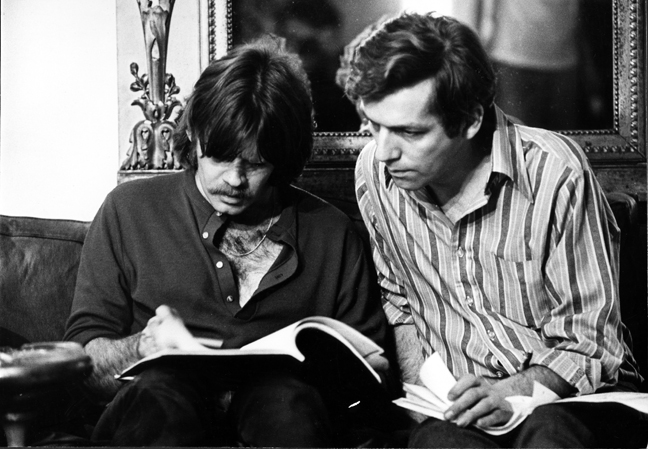 Lem (right) does last minute script review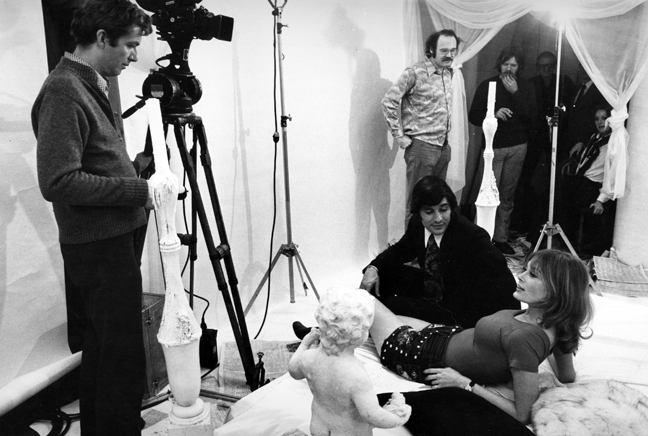 Lem films the action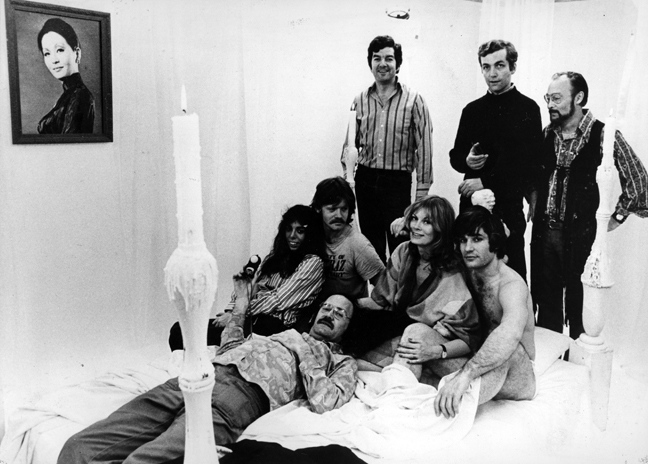 Jong and Lem (standing) with the cast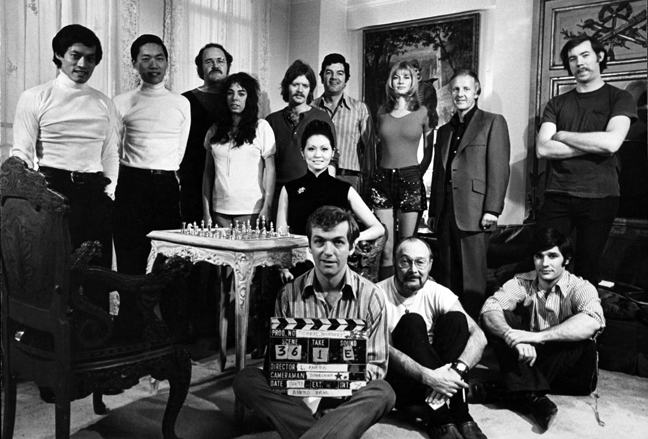 Lem sits with the slate while John stands back directly behind him
*
'Every Inch a Lady' (1975)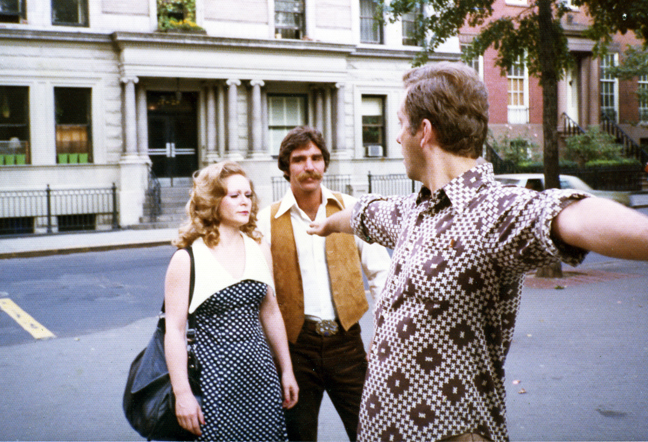 Lem (right) with Darby Lloyd Rains and Harry Reems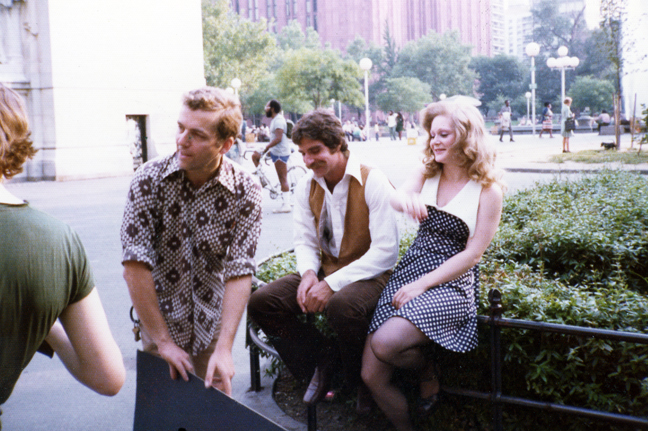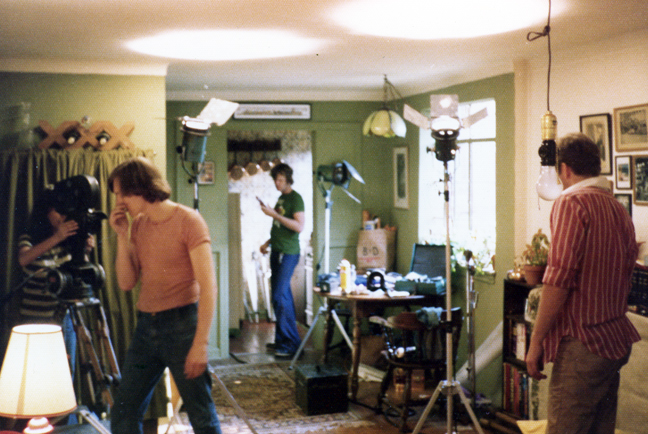 *
'Blonde Ambition' (1981)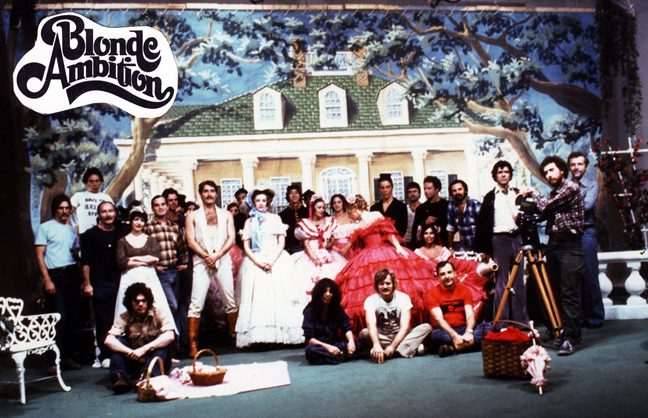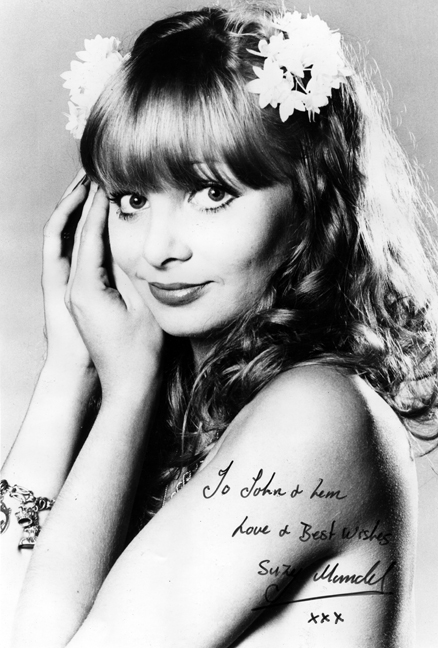 Suzy Mandel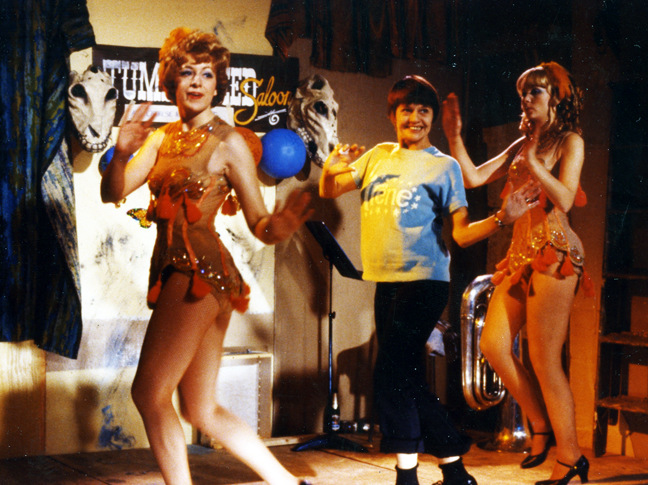 Dory Devon (left) and Suzy Mandel (right) with choreographer, Mary Ann Niles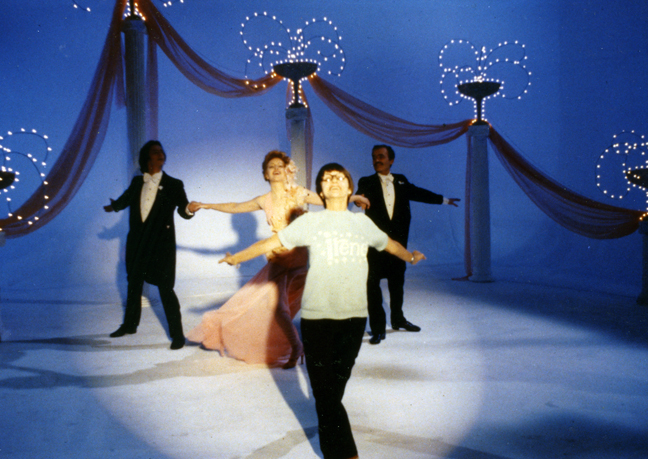 Choreographer Mary Ann Niles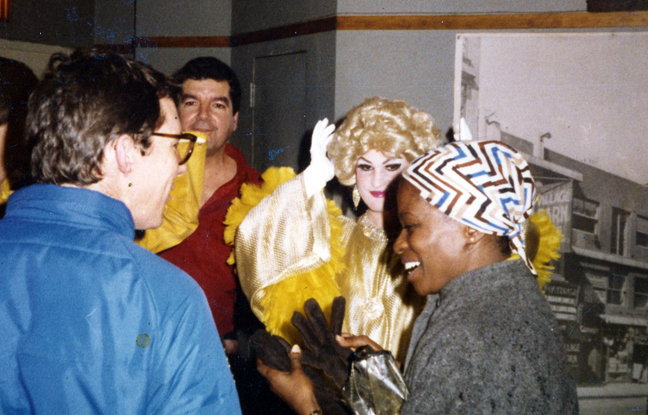 John and Kurt Mann (in blonde wig)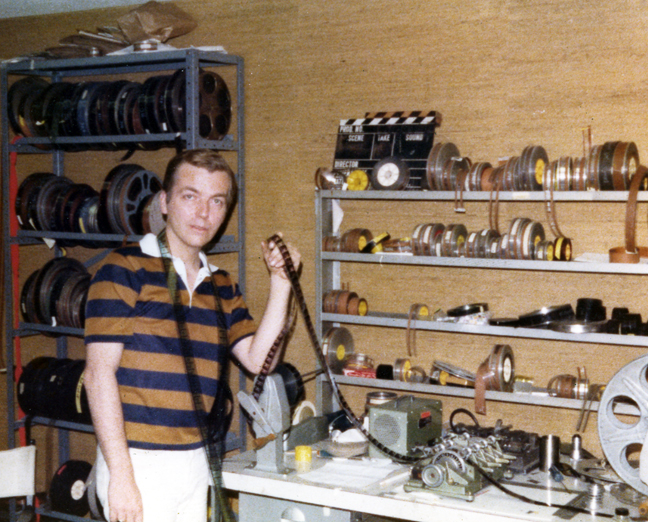 Lem hard at work in the editing suite
John and Lem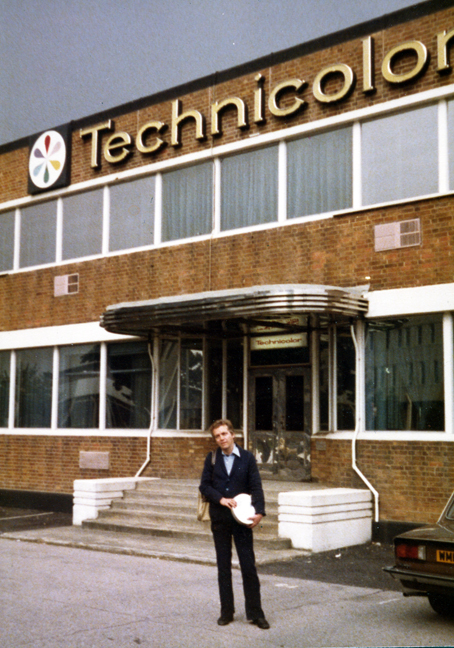 Lem gets the film printed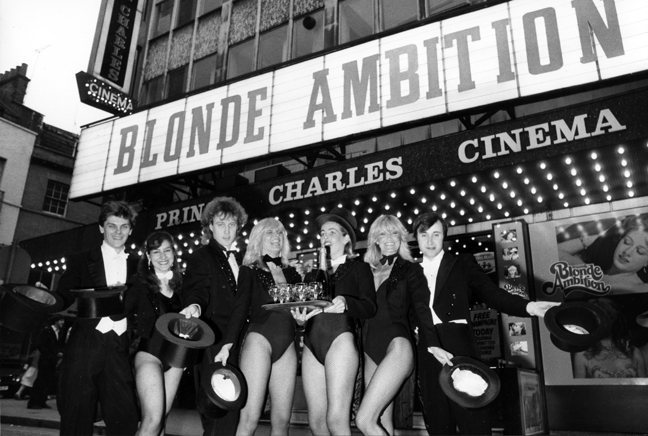 UK premiere
*
Francis Ellie Films – The Gay Movies of John Amero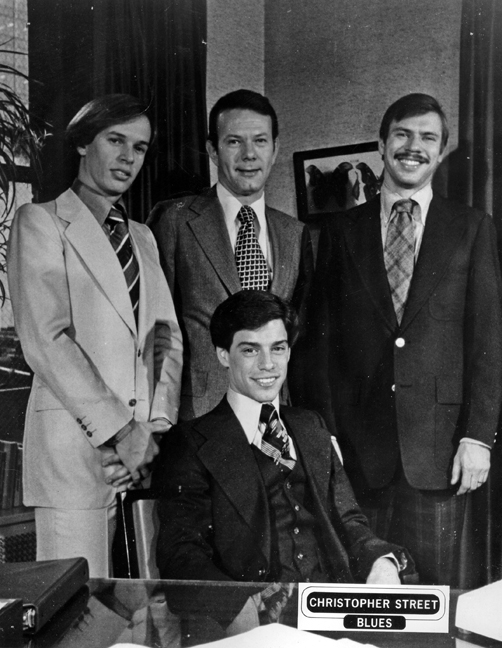 Christopher Street Blues (1977)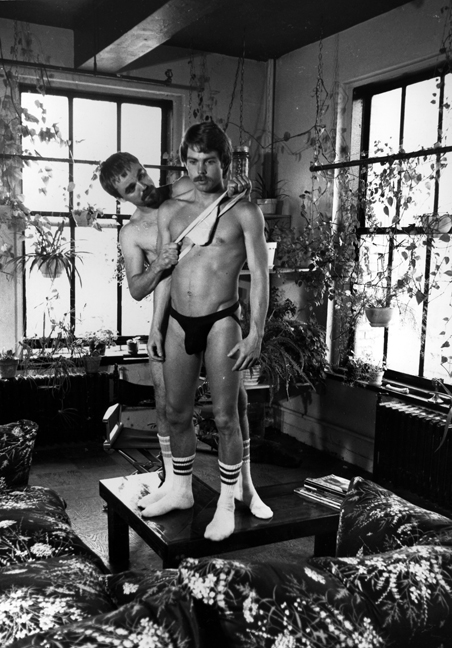 Killing Me Softly (1979)
S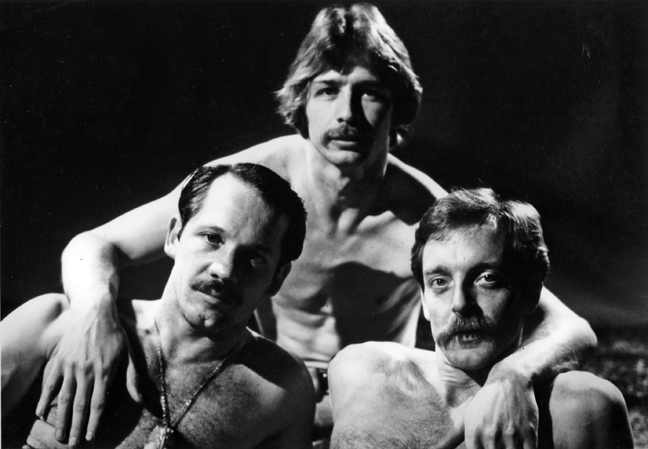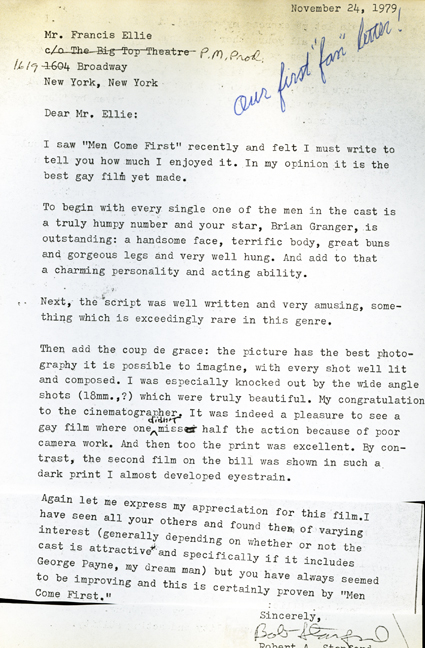 John's first fan letter!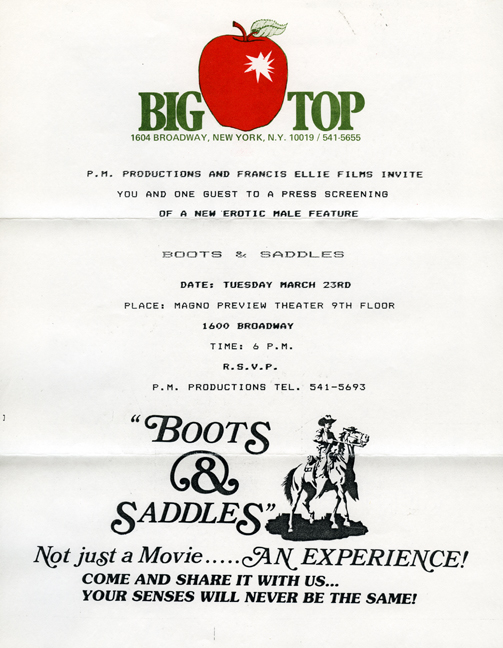 Boot & Saddles (1982)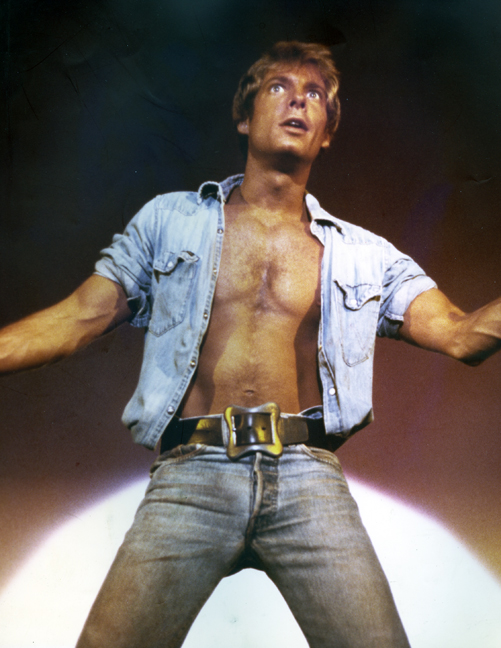 Jack Wrangler
*
Lem Amero's Passing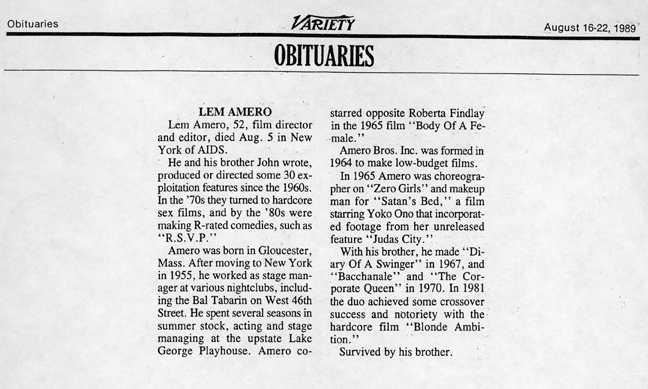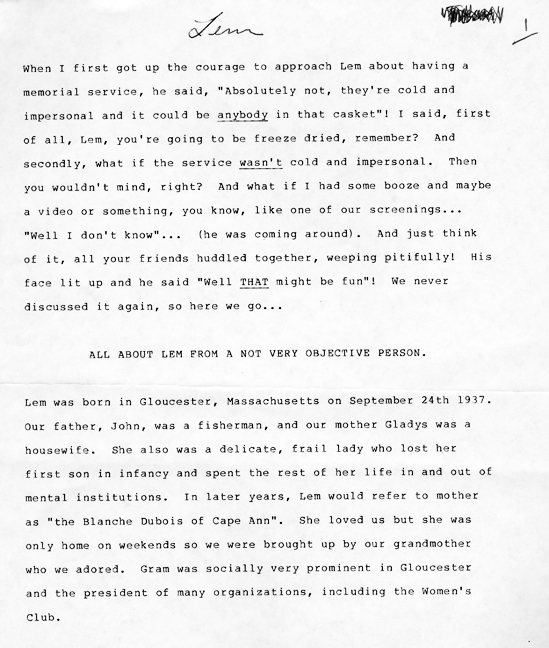 The first page of John's eulogy of Lem
*
*