At The Rialto Report, we take second place to no one in our admiration and affection for Jamie Gillis as a star of golden age adult films. His presence enlivened countless XXX movies over a thirty year period, and the business would have been significantly poorer without him

But a decade after his passing, Jamie still polarizes people. On the one hand, he was a talented actor and sexual performer. But then there was a darker side, one that evoked a cruel and misogynistic streak.

The two sides of the coin were perhaps complementary: Jamie wouldn't have been as compelling a figure without the dangerous edge lurking close to the surface, and his dark side was interesting precisely because he was such a good performer.
For the most part, the general perception that Jamie was cruel and brutish stemmed merely from the fact that he'd acted in a number of bad boy roles in films in the 1970s and 1980s. Hardly a convincing way to judge an actor's true personality off set.
But then, in the 1990s, a series a 'private tapes' appeared. They were a deliberately low budget collection of sex scenes, filmed by and starring Jamie himself. They were not for the faint-hearted, and they left many viewers in no doubt about Jamie's true proclivities.
These videos featured porn stars, but more often street prostitutes that Jamie had picked up just minutes before he started filming. In some of the scenes Jamie was dominant, acting out sadistic scenarios; in others he was submissive, exhorting his partner to show no restraint towards him.
On this installment of The Rialto Report, we look back at this chapter of Jamie's life, with an unpublished interview with Jamie that we conducted just before he died in 2010. It is an uncomfortable read, but we present it here as an integral part of the adult industry in all its imperfections.

The Rialto Report always comes with a NSFW label. This time, more so.

For those wanting more information about the publication of Jamie's delayed autobiography, we anticipate that there will be an announcement made shortly.
______________________________________________________________________________________
Jamie Gillis' Private Tapes
This is a story without a story. It has a prologue and an epilogue, but nothing in between.
A prologue should detail events or actions that lead to another situation. In this case, our prologue looks at how adult film icon, Jamie Gillis, came to make a series of notorious home-made 'private tapes' in the early 1990s, that depicted a variety of extreme sexual scenarios.
And an epilogue should serve as a conclusion to what has happened, which in this case means a discovery about the videos that was uncovered after Jamie passed away in 2010.
In between the two parts, there are the 'private tapes' themselves. Their content has been covered elsewhere, by breathless fans and damaged writers, and they hold little interest for The Rialto Report. We are interested, as always, in the personal memories – the how, the why, and the what happened afterwards.
*
Prologue
I met up with Jamie frequently as he wrote his autobiography. He wanted to talk about different parts of his life, and he asked me to question him about his memories. I taped and transcribed some of the conversations, and gave them to him in case they could be of use. Many of them found their way into his manuscript.
On one occasion, Jamie decided we were going to talk about the period in the early 1990s when he made his 'private tapes'. It was a topic I had avoided up to that point, preferring to concentrate on the golden years of adult films, when his movies often looked more like Hollywood productions – just with explicit sex. The 'private tapes', on the other hand, were crude, offensive, and shocking. They were intended to be so, and it was difficult for me to reconcile their author with the star of The Opening of Misty Beethoven (1976) and countless other films I had admired.
Jamie however was determined to talk about this part of his life – and his character, and so we settled down for a conversation late one night in 2009.
So what motivated you to make your 'private tape' series?
Jamie Gillis: I wanted to do something entirely different. By the late 1980s, I was dividing my time between L.A. and San Francisco, wherever film work called me, but I was generally getting more bored with the state of the adult film business.
What frustrated you about it?
I was jaded. I'd seen it all.
I'd started out in New York doing loops for Bob Wolfe in his basement studio twenty years earlier. I'd made one-day wonder features, sex instructional films, and films with big budgets. And each step of the way, the films seemed to get further away from real sex… further away from pornography. At least, further away from what I thought pornography should be. I didn't like that.
How so?
When you make a sex film… the more money you have, and the more people that are involved, and the more you have to focus on selling a product to a mass audience… then the less spontaneous, and therefore the less real, the sex becomes. And who the hell wants to see a sex film where the sex isn't real…?
And your 'private tapes' were a reaction against that?
Sure. When the video boom started in the early 1980s, I was optimistic: finally here was a way of capturing real sex, dirty sex, in an easy and spontaneous way. You could literally do it yourself.
But it didn't turn out that way. All we got was shittier movies.
When did the idea of doing something different first come to you?
I was working on a film being directed by my good friend, Allan Shustak, who was better known as Duck Dumont.
It was another terrible, boring, scripted porn film. Everyone was thinking, "How quickly can we finish fucking, so we can go home?"
It was disappointing: we started out as pioneers, as revolutionaries, then we became boring filmmakers, but we ended up as whores.
I said to Allan, "This is ridiculous. Here's a better idea: Why don't we just throw a girl in a car, take her outside, and find someone who really wants to have sex with her – and film that". I'm not even sure if I was serious, but Allan casually replied, "Ok, let's do it, but let's use a limo to give it a little class."
And that resulted in the On the Prowl series?
Yes. We had no real idea what we were doing or what it would be called – we just rented a limo and took off into the San Francisco night.
I wasn't happy about the limo idea. I dreamed of raunchy, sleazy sex, without any Hollywood gloss, but I figured it wasn't a big deal.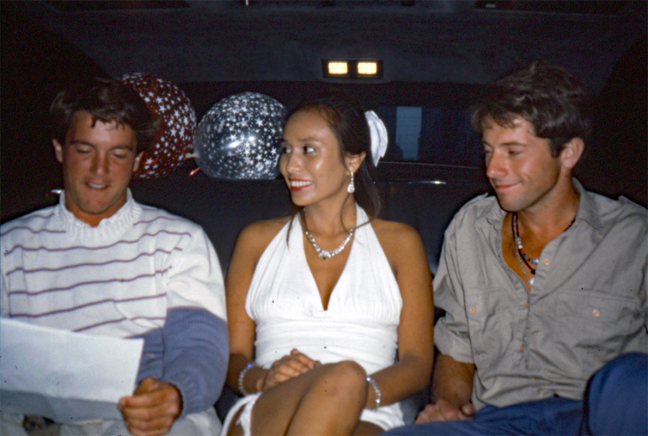 In the limousine, On the Prowl
How well did 'On the Prowl' do for you?
It made a little money. Not much, but I did ok.
What I loved about it was that I could set up all the sex scenes and do all of the filming myself.
What I hated was that I had to do all the business side too. That was a pain in the ass. I love sex, and I hate to see what happens when money gets involved.
You handled all the production and distribution as well?
Everything. I formed a couple of companies: 'Jamie Gillis Video' and 'D.O.G. Video' – which stood for 'Deviant Old Gillis.'
Allan gave me a desk and a phone in his North Beach office so I could sell 'On the Prowl' from there.
Downstairs, in the same building, Allan and his partner Tom, operated a fetish theater with an X-rated video store and peep show booths.
Allan also produced a series of fetish films that he put out under his company's name, RedBoard.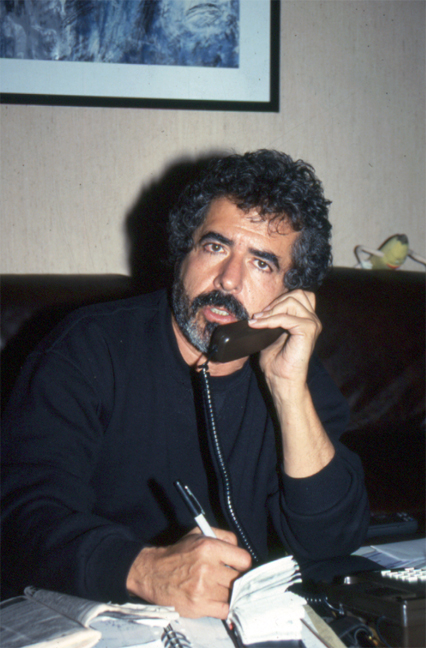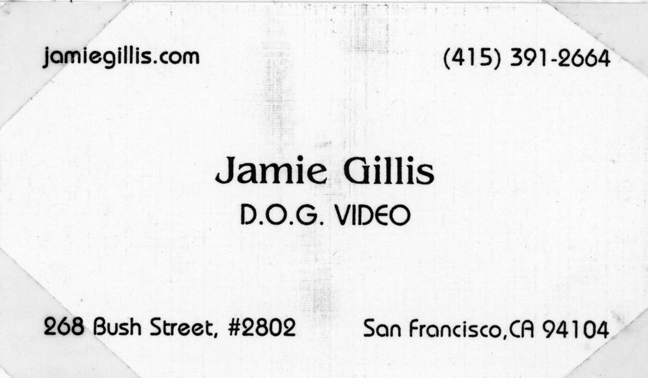 Allan's theater and store were notorious in those days…
I loved the place. This was the early 1990s, so it was before the internet, and Allan's store was the only place outside of New York where you could find really outrageous videos. Bestiality was rare, but pretty much everything else was available – heavy bondage, beatings, scat…
Didn't you work for RedBoard for a time?
Yes. I was a regular star in the series, beating up girls for their S&M themed video series.
Where were you living at the time?
I had a tiny apartment in San Francisco.
I had a girlfriend who lived up the street on Union, just a few blocks from my place on Sonoma. After dinner, I'd walk her to her door and say goodnight. A part of me was actually relieved that I was then free to spend the rest of the evening playing poker at the Oaks club, and then cruising for whores on San Pablo Avenue at the end the night.
I'd recently bought a used car for $3,000 and it was a mixed blessing.
Why was it a mixed blessing?
Well, before I had the car, I'd take public transportation to the Oaks and I'd come home on the last ferry at 10pm. The ferry ride at night was so beautiful and I'd smoke a cigar and drink a miniature bottle of whiskey. My girlfriend, Vallerie, met me at the dock and we'd walk home to my place and spend the night together. Now that I had the car, I was less motivated to spend the night with her. Cruising for whores took precedence. Now I had much greater freedom to come and go to indulge my interests.
What did you like about prostitutes?
I loved the sensation of cruising for sex in an area which I would never have had the nerve to walk around in. The streets were always deserted except for girls out working. I would cruise around until the pre-dawn hours – I hated getting home after sun-up – sometimes picking up several prostitutes in sequence.
I drove with windows up and with all doors locked just as I would if I was in a jungle environment. If I saw someone I liked I would lower the window a bit and talk to her until I felt comfortable. I was titillated by their desperation and their willingness to do anything for five or ten dollars.
When they got in the car, I'd ask how the night was going and how many tricks they had been with. Often they would say "I just came out" – perhaps mistakenly believing that I wanted freshness. I was much more turned on if they had been out for a long time and loved getting them to talk about what had taken place so far. "How many blowjobs? How many fucks?" The more the merrier. If they said something like "Three blowjobs and two fucks", I got really turned on. I loved that I was with a woman that anyone could have for a few dollars. I was much more turned on by these women than by more expensive whores in better areas who thought a lot of themselves. I got off knowing I was with the lowest of the low.
A cab driver once said to me as we drove past several low rent whores: "Boy, you really gotta hate yourself to go with one of them".
Perhaps there is some truth to that.
What do you mean by that? How strong was the element of self-loathing?

I remember I once found a girl I wanted to film. I met her in a bank: we were both waiting in a line that was for people who just needed to cash a check. There were other better lines for the bank's better customers, like people with fancy business accounts. The people in the line we were in were being treated like garbage. We had to wait until all the other people had been served. Even then the staff paid little attention to us.
I turned to this girl in the line, and commented that we were being treated like slime. She laughed. I asked her if she'd like to be paid for being treated like slime, and she said, "Sure!"
As a porn star, I was always being reminded of my place in society. I was the lowest of the low. So that was my reality.
Where would go with the women you picked up?
Often, we'd just stay in the car. On several occasions, thieves tried to open my car door while I was with a whore. I would then take off and go to another location.
Sometimes I would take the girls to one of the creepy cheap motels that lined the depressed area.
What would you do with them?
I almost never had sex with them – mostly because I was afraid of disease but also because I liked the idea of using them solely for my pleasure. I would almost always have them lick my balls as I masturbated.
There was a category of whores that didn't need to be bribed with extra dollars; they were the ones who would fish through my pockets while they licked my balls. I always knew when they were doing it, and would go along with the idea that I was a dumb trick who was totally oblivious to what they imagined was their smooth maneuvering. Of course, I only left a small amount of cash for them to steal: I'd place a couple of bills in all my pockets to keep them busy and the rest of my valuables would be safe in the trunk or hidden under the back seat of the car. I knew the women would stay with me until they were satisfied that they had "stolen" every last dollar so I arranged to make it as hard as possible for them to get into my pockets.  Spreading my legs would tighten my pockets against them so that the whores would have to wait until I relaxed them – which I did from time to time to allow them easier access.
One girl I was fond of was pretty inept as a pickpocket and I told her afterwards in a very sympathetic tone that she should either give it up or improve her skills because, while I didn't mind being ripped off, there could be other tricks she might encounter who might get angry and violent. She gave me an astonished look and finally said: "You're a freak, you're a REAL freak."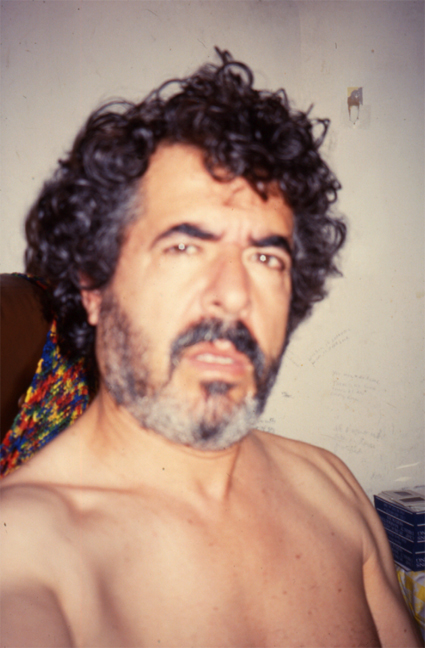 Were you ever concerned about being mugged?
I remember one whore lounging on my hotel bed, and I saw she used her foot to open the curtain to look out into the parking lot. I didn't realize until later that she was watching her buddies rip off my car. I had my wallet in a jacket that I kept in the trunk which was broken into.
I realized what happened as soon as I left the room, and I told her that there was $100 in the pocket of my jacket which I didn't care about, but that if I didn't get back the other contents of my wallet, I would call the police.
She said she had no idea who had taken my stuff. I played along with that, and I told her I understood that she would never be involved in that sort of thing but that I would wait in the car and perhaps she could ask around and see if anyone knew anything.
About five minutes later she returned with my jacket with everything in it – except the $100 – telling me she found it in a trash can. I was proud of myself for figuring out how to deal with the criminal element in a win/win way.
When did you start to film these encounters?
Allan's store attracted the biggest freaks – both in person and via his mail order business. A few of them had seen my RedBoard fetish videos, so they offered me money, through Allan, to make them some personal videos.  Some of these videos were custom-made specifically for just one person, while others were commissioned by fans but were duplicated and sold in small numbers through the North Beach store itself.
What was your reaction to the idea?
I liked the custom videos in particular. I enjoyed being able to work on a simple one-to-one, pervert-to-pervert basis.
How did you shoot them?
Usually I shot them at my tiny apartment. It was just me and the girl. I did it all myself.
Where did you find girls to appear in the scenes?
Anywhere. Street hookers. Wannabe porn sluts that I got from an agent. Sometimes a friend.
I would start by taking photos of them undressing. Sometimes I'd set up the camera and I'd jump into the picture as well. Then I'd get them to put their clothes back on, and I'd film our conversation through to whatever happened.
Presumably this appealed to your desire to show real sex on film?
Yes. It was all unscripted. And the girls only found out what I wanted to do with them when I turned the camera on. So it was all very real.
One guy had a long hair fetish and I spent hours taping a girl for him as she washed, combed and flipped her hair around. Another wanted to see girls slobber as they choked on a dildo. I did several for him. One beautiful 18-year-old girl puked on my bed as she did this but being the consummate artist I am, I encouraged her to continue sucking, and she did.
One hooker instructed me to eat her pussy while she smoked her crack pipe. Every so often she would burn the back of my neck with the pipe while demanding I take more money out of my pants and give it to her.  That was okay with me. I enjoyed it when they got creative.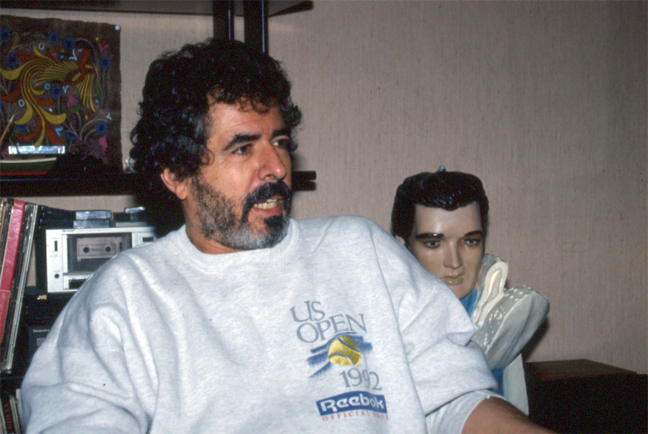 What did people who commissioned the videos typically ask for?
Anything and everything. There was nothing I didn't do.
I was once contacted by a feverishly submissive girl who begged me to tie her neck tightly to a lamppost in broad daylight. Since this was done in liberal San Francisco I was able to get away with simply smiling at passers-by as a way of letting them know that the red-faced girl and I were just having fun.
A couple of months later I needed a submissive girl for a custom tape and I called her. In the middle of the taping as I was beating and ordering her around, she decided that she was no longer able to be submissive. She had gotten a job stripping and discovered that having power over men was more fun than letting them be mean to her. She apologized profusely for ruining the day for me and insisted on paying me the amount I was going to pay her. She didn't have the money on her person but she went out to get it and rushed right back.
Was there anything that you liked in particular?
I was turned on by indifference.
I once found an attractive, tall brunette hooker. In my apartment, I went down on her while she studied her fingernails. She finally said, "If you don't come in another minute, I'm leaving." I used my own hand so as not to trouble the dear girl any further. As she left, she warned me to be careful about the kind of girls I might pick up off the street. Either she had a soft spot for me, or more likely, she just wanted the repeat business of an easy trick.
I once got a letter from a fan. He said that he liked how 'real' a particular scene was, but he was disappointed that the girl in that scene didn't appeared to be showing much enjoyment. I replied saying that reality was honesty, and that I wasn't in the business of asking a girl to fake a reaction. The fan replied that he hadn't realized I was taking the concept of reality so seriously. He wrote back and said he liked the scene even more now.
There was a woman called Carol who appeared in one of the strangest videos. She sings hymns, and then engages in some unconventional sexual activity…
I met Carol through Harry Reems in the days before he cleaned up his cocaine/alcohol act, moved to Utah, and began living with a woman who kept him on the straight and narrow.
Carol was perhaps the only girl either of us ever knew who was heavily into scat.
Another of her fantasies had to do with being tied up to a tree where she would be fucked by dogs for the entertainment of anyone who cared to watch.
Did you ever have any bad experiences – did any performers react negatively to what you were doing, or do you regret anything you did?
No one complained. They were free to ask me to stop at any time, and occasionally one or two of them would. But I was exploring their own dark fantasies, not just mine. It wouldn't work if it was just one-sided all the time.
I did what I felt was the right thing to do in any given moment. They all signed releases for me to be able to sell the scene.
What was the reaction from fans to these videos?
The videos developed quite a following. It was just an underground thing among collectors for years, and then the internet came along and they were pirated and sold everywhere.
How many of these private tapes did you make?
Many. I filmed most of them by myself, and then I sold them to Allan if he came and asked me for one. Most of them were unreleased. I just held onto them.
Were you happy with the result?
The scenes didn't have planning or structure or artifice. They were not for everybody. But at times, some humanity shone through. That's the purest form of art. And that's the most I could hope for.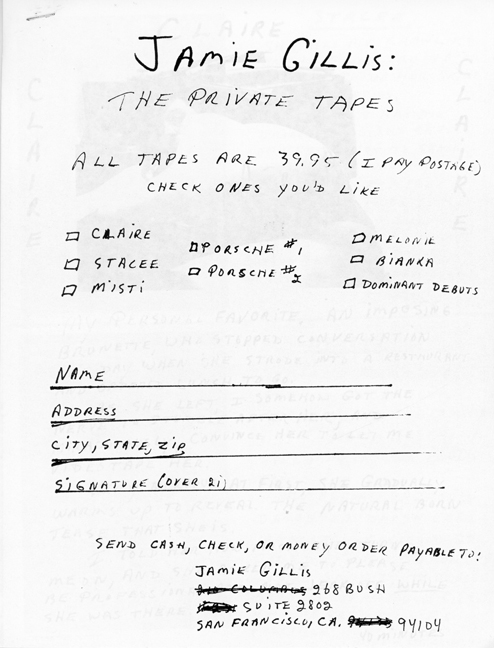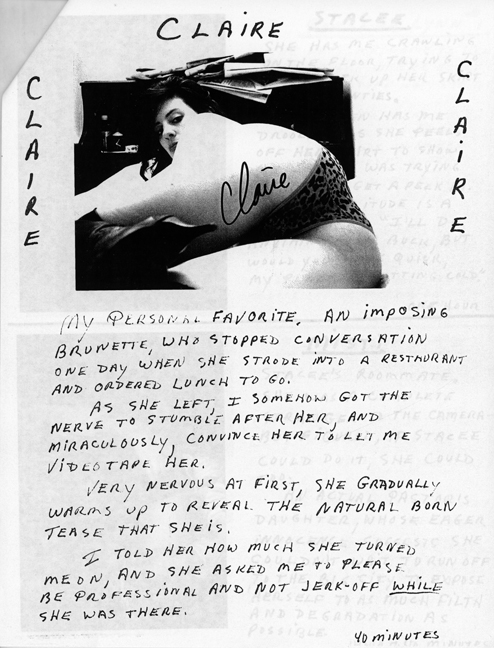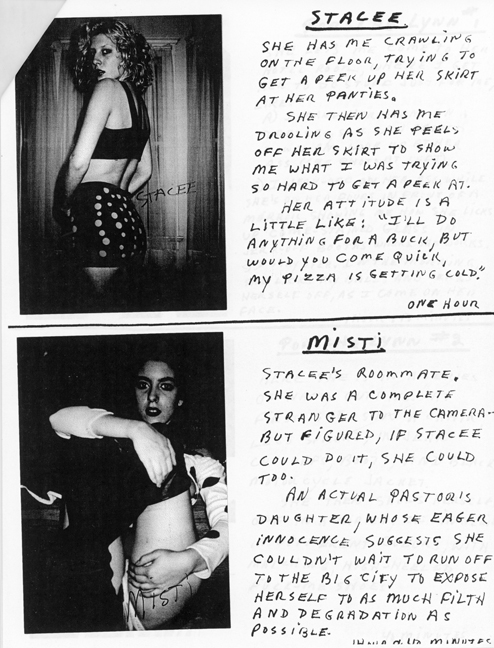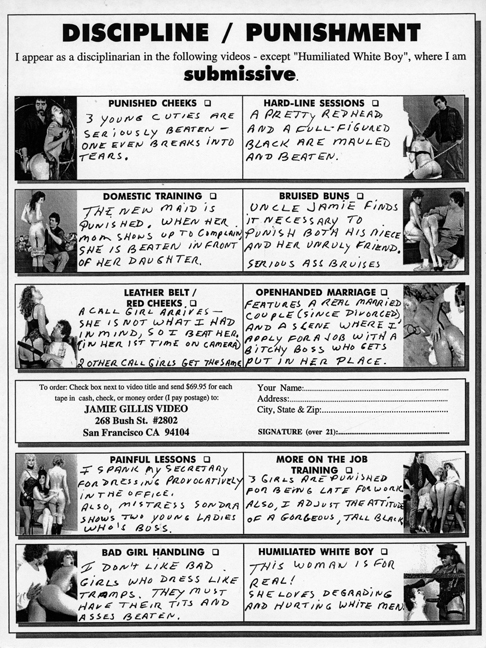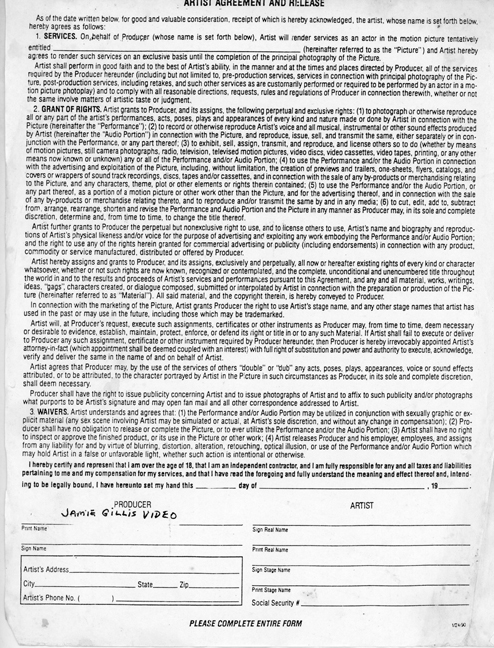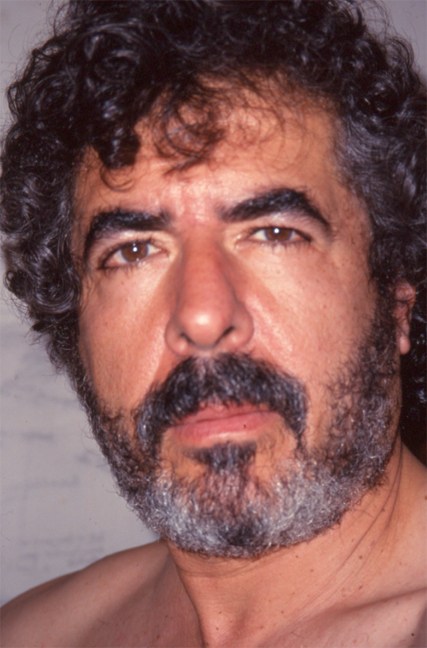 *
Epilogue
Sometimes, when I met Jamie, he gave me personal items relating to his film career that he knew I'd like. Posters, props, magazine articles. Once he gave me a box of Mini-DV tapes and chrome slides. I stored them and didn't look at them until after he passed.
When I eventually went through the box, I realized that the tapes consisted of all of the scenes Jamie had shot in his apartment back in his San Francisco in the early 1990s. Some had found their way onto the market; many had not. The hundreds of accompanying slides were the pictures he'd taken during the encounters.
I also found an email exchange that Jamie had printed out. It was from Harry Reems, his old friend from the early years of the adult film business. It read:
Let's stay in touch on a more regular basis. I never told you this but you were my hero in all those films. I always "acted", but you were the real thing. A true slut chaser.
Your wannabe.
H/H
Jamie had written back:
H,
I was proud to be your hero – and I still am.
Jamie.
*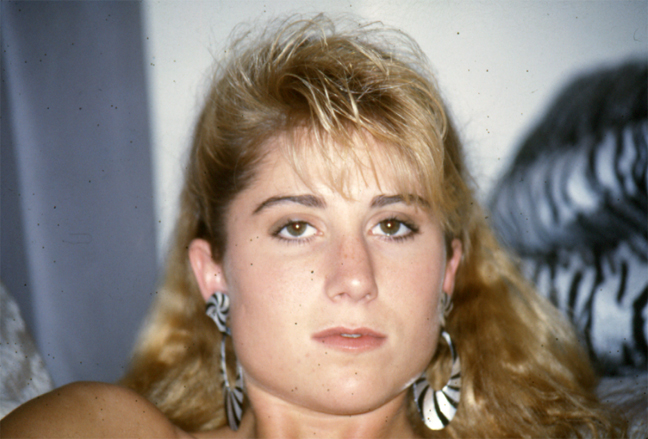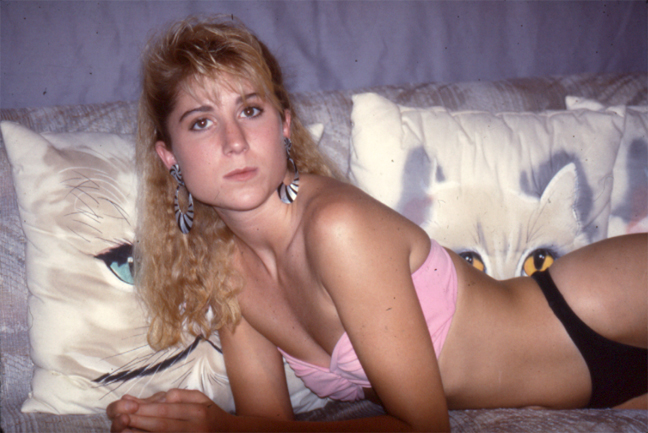 *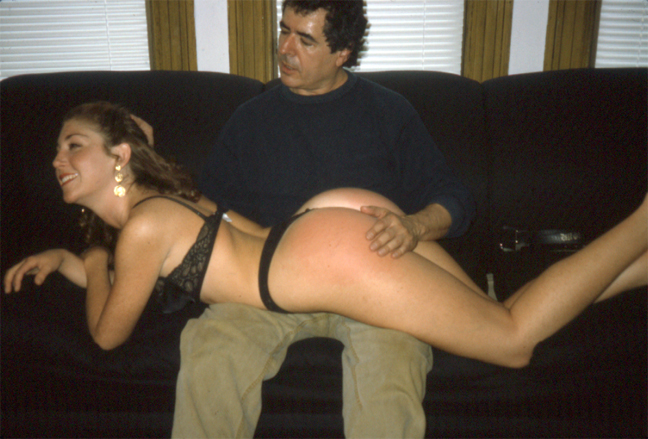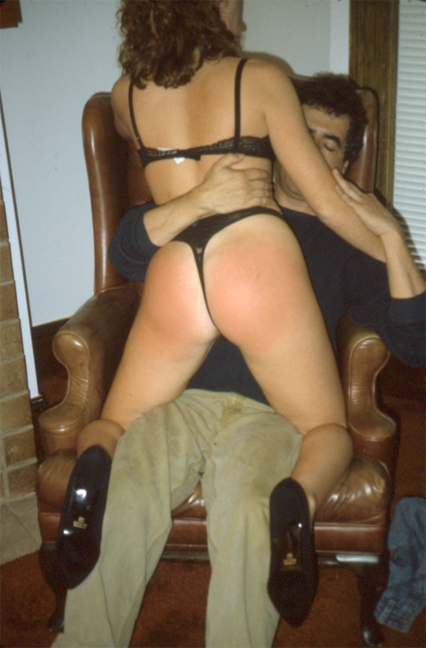 *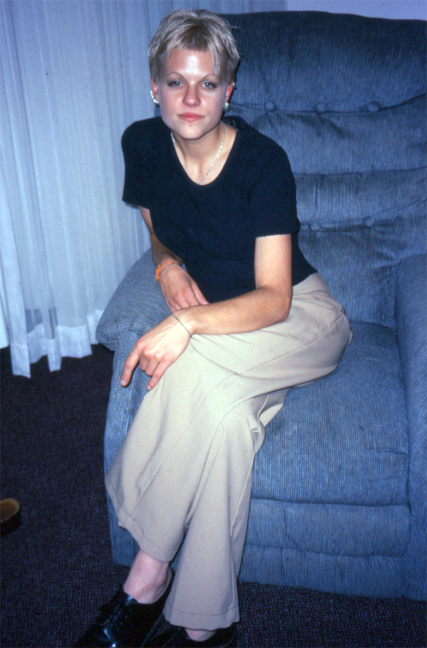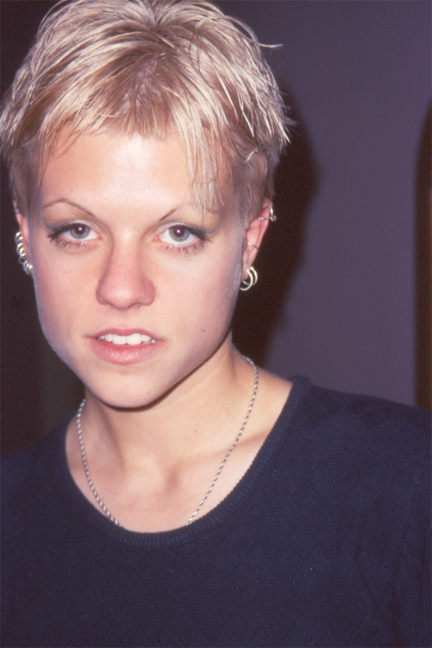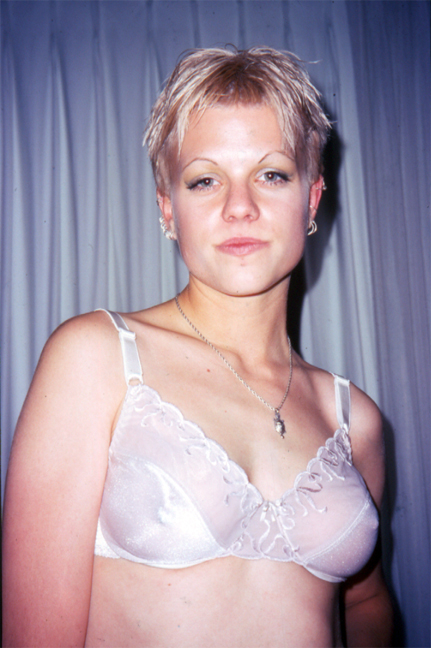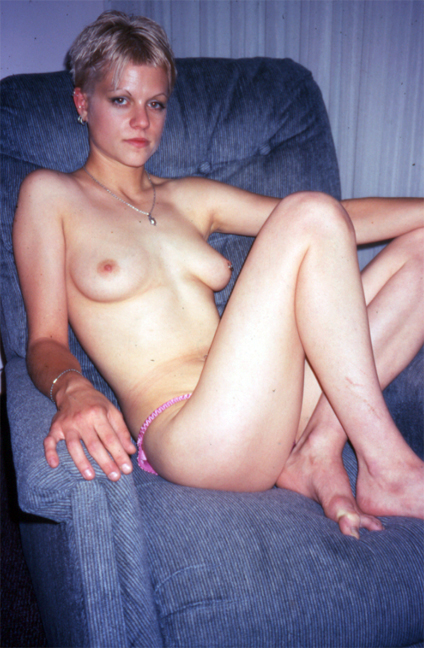 *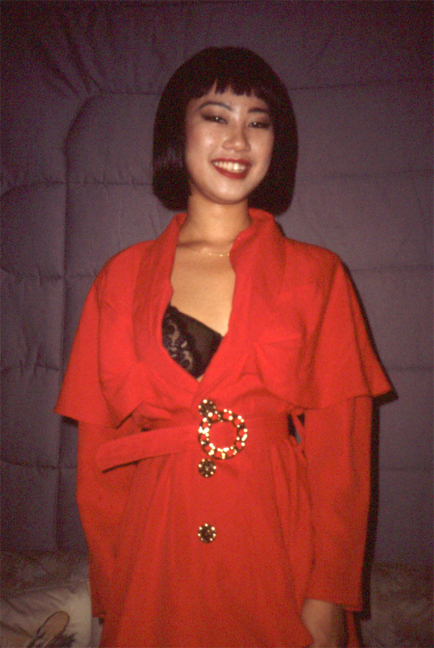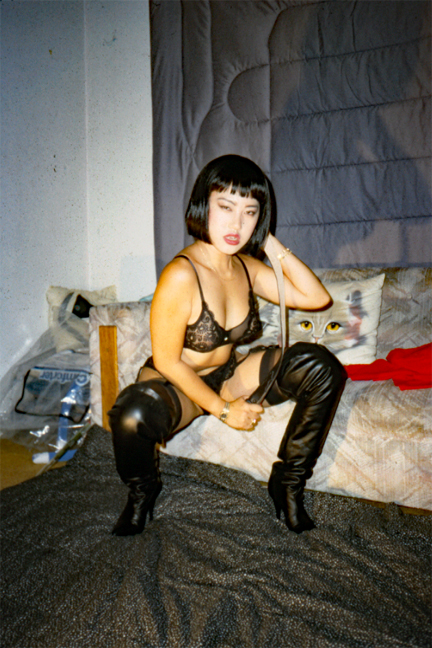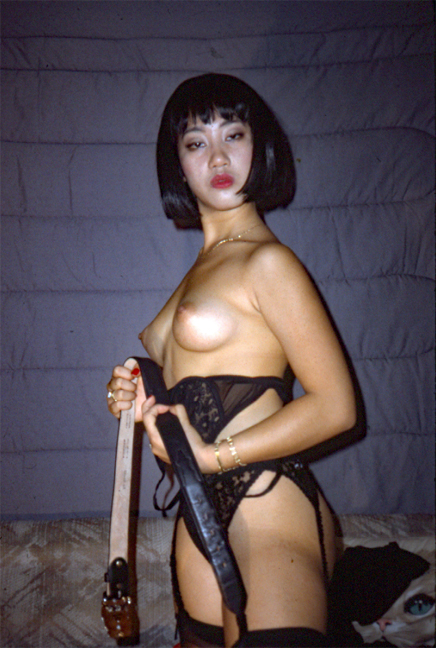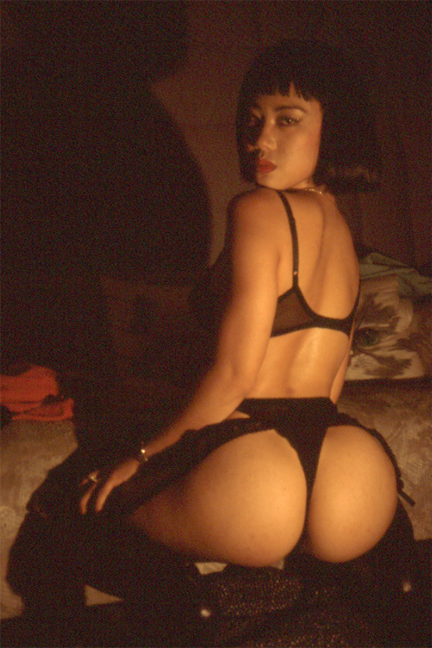 *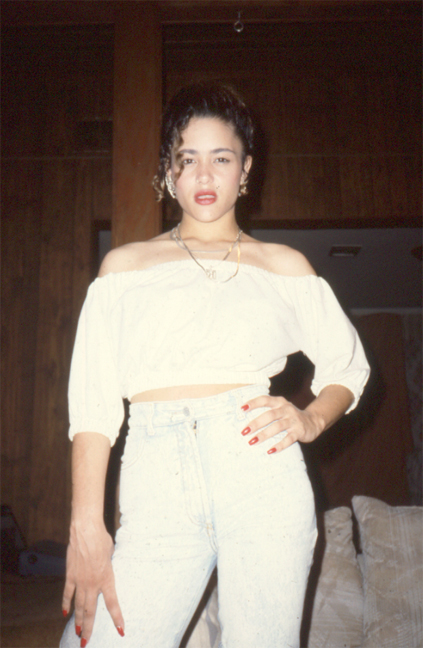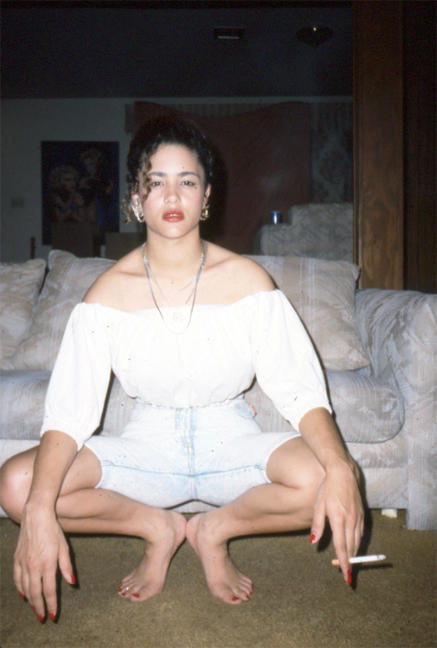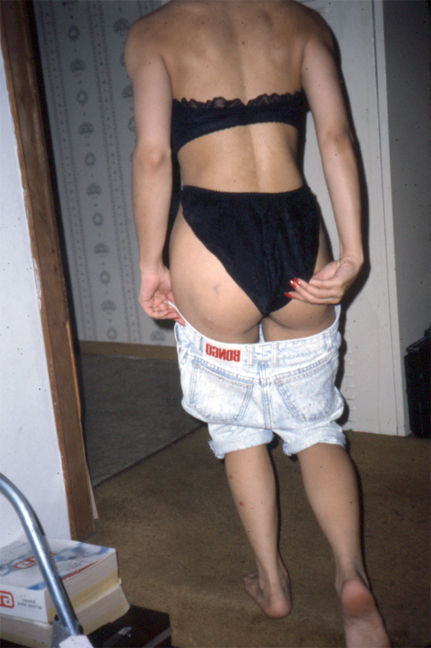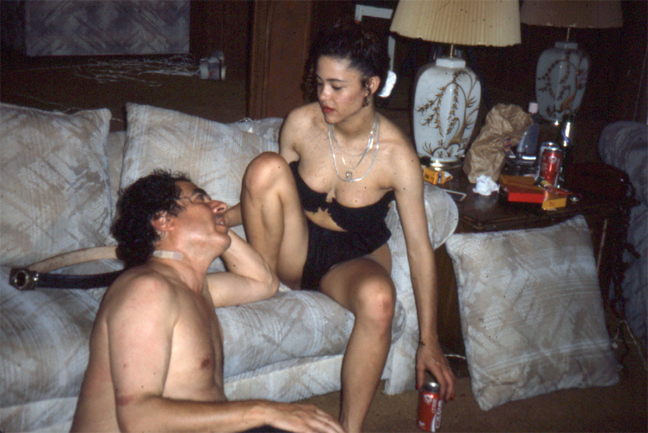 *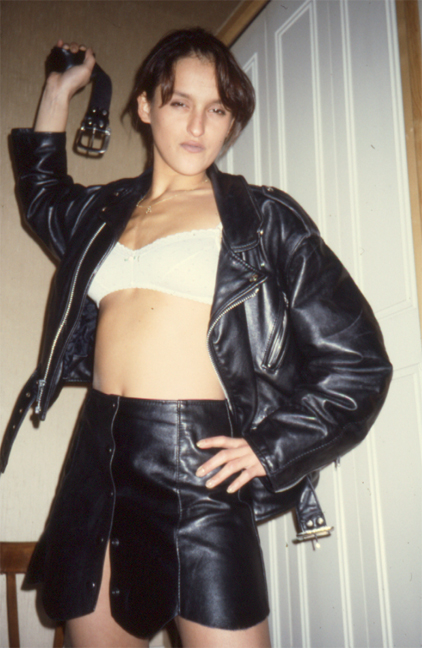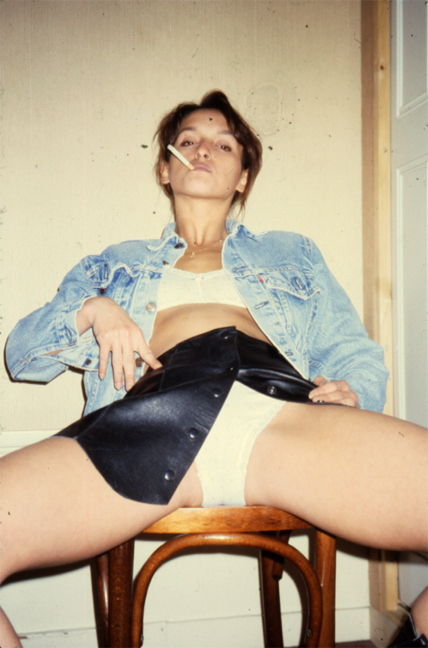 *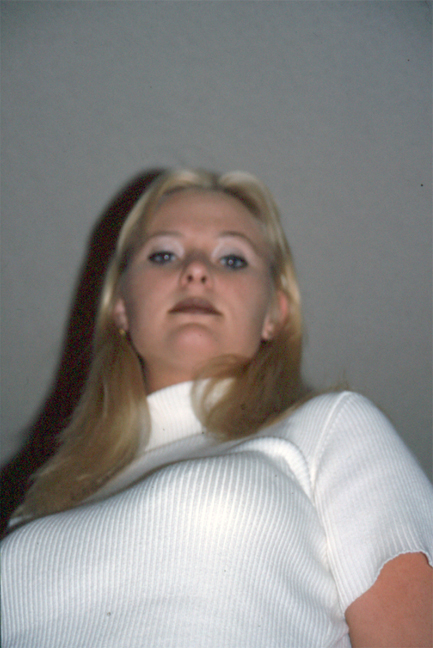 *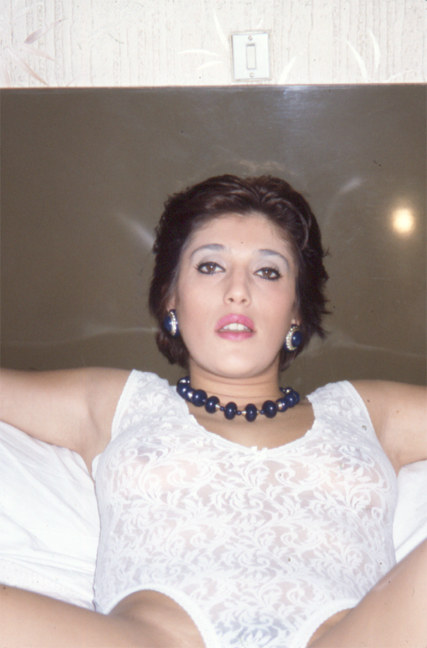 *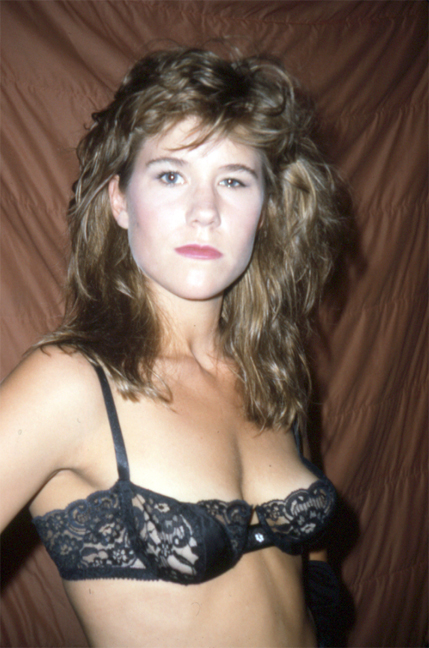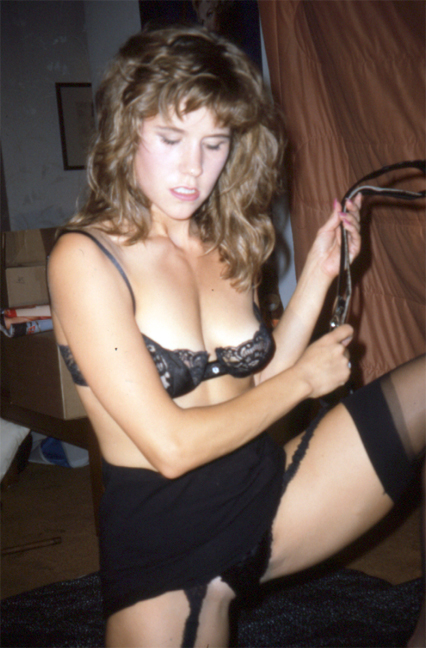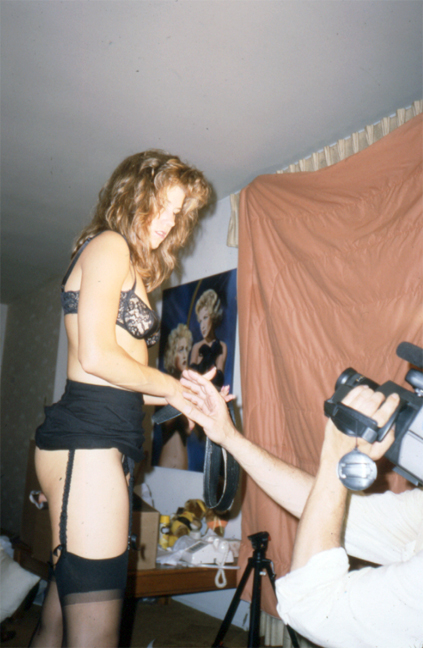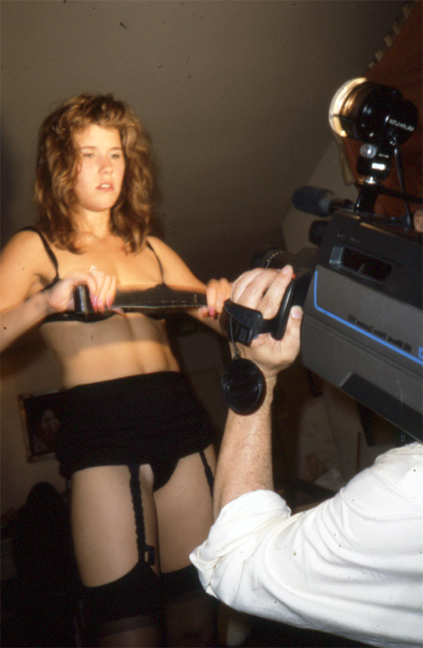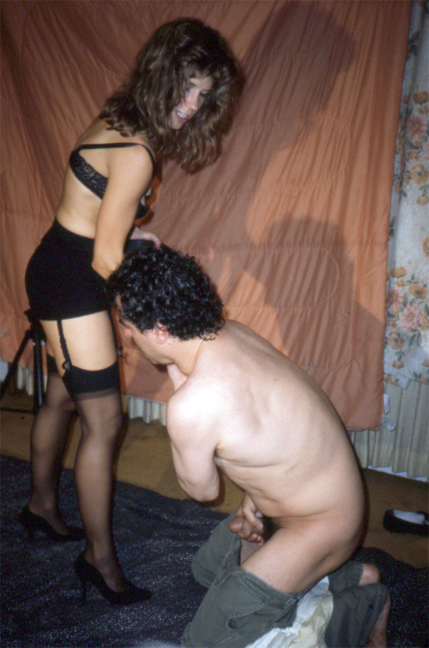 *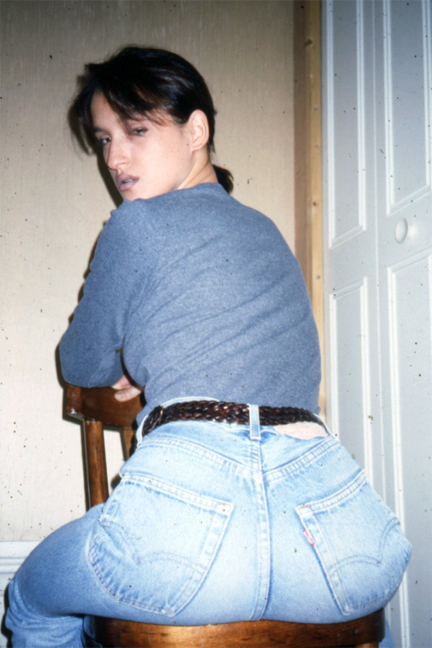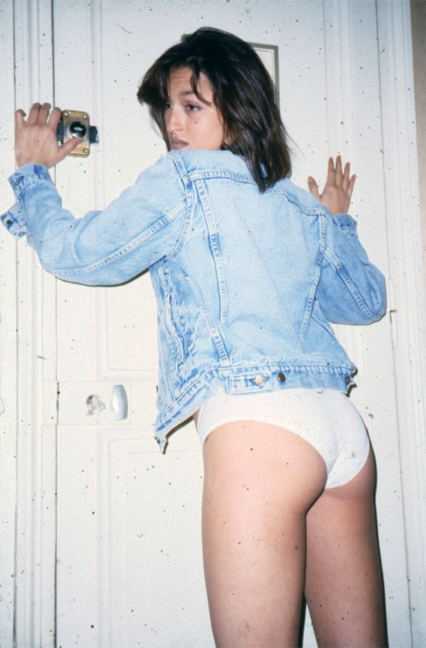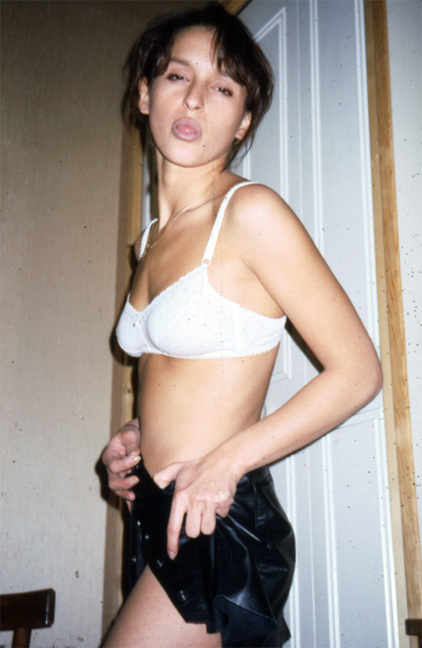 *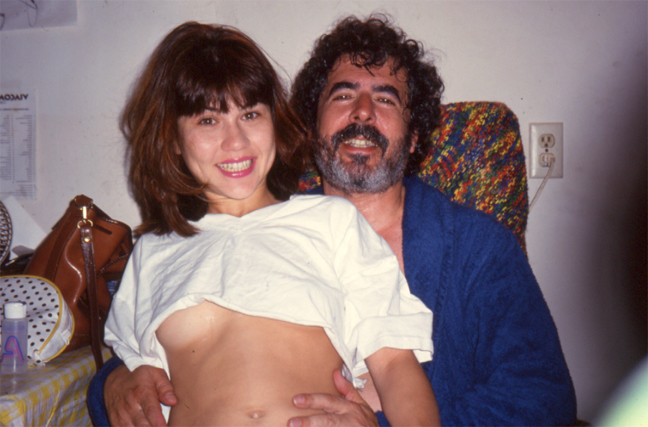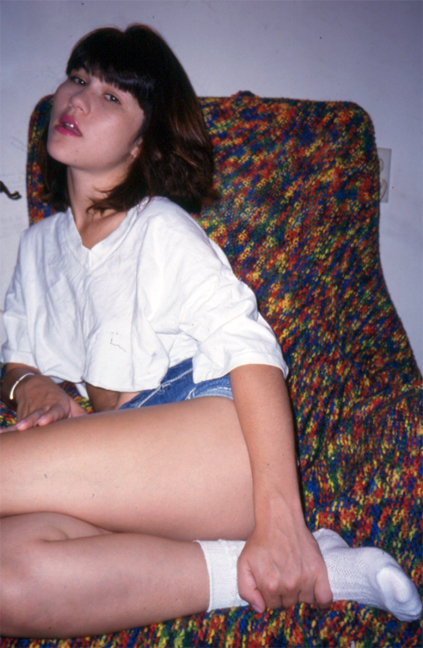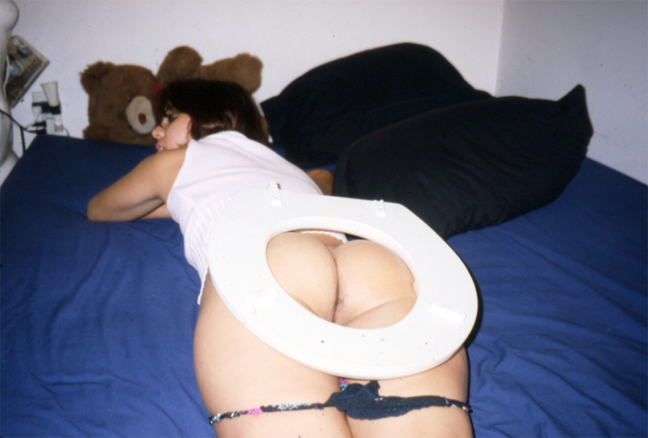 *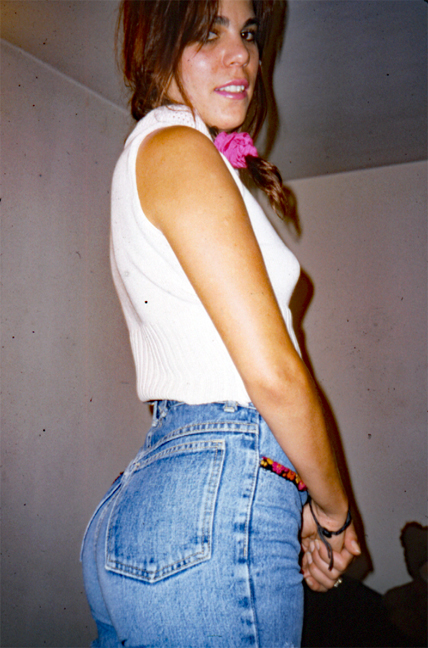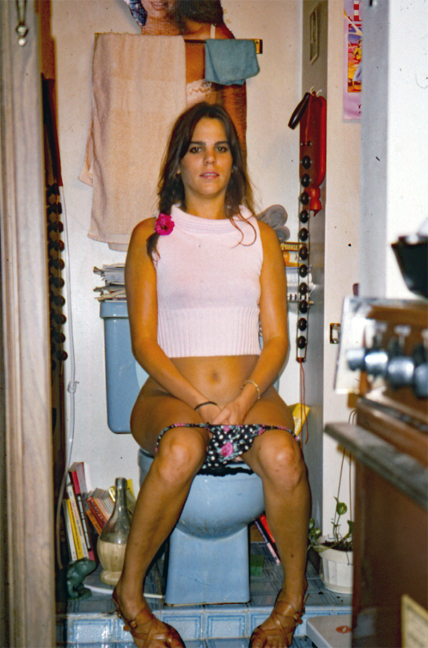 *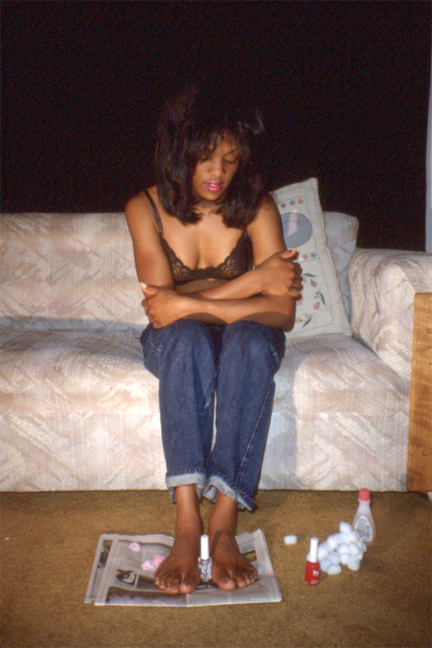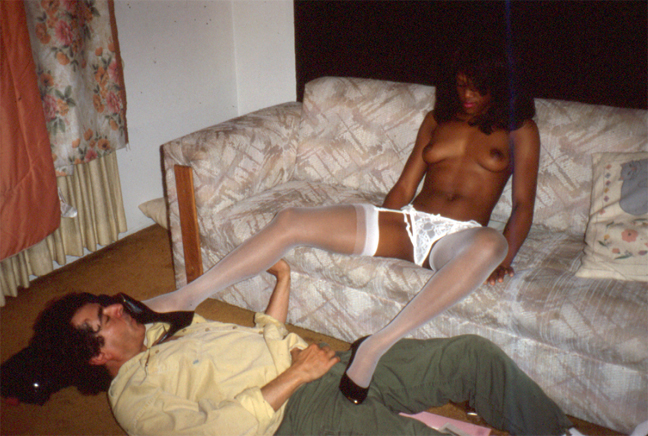 *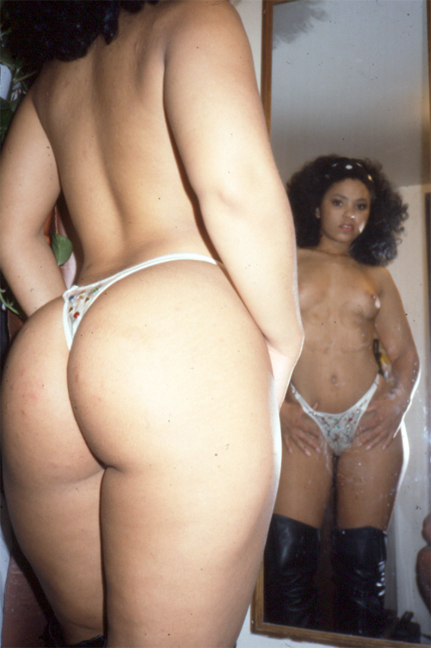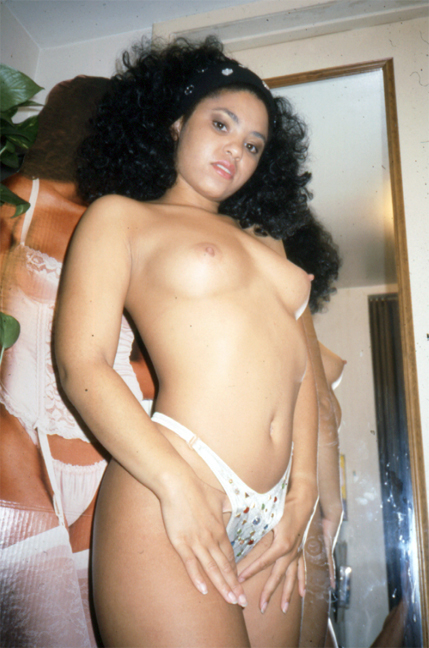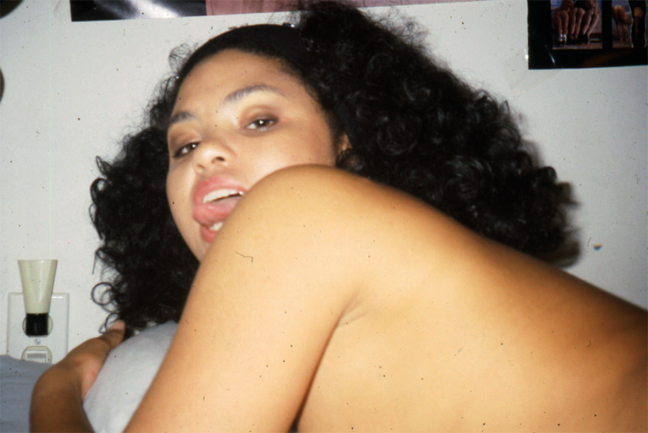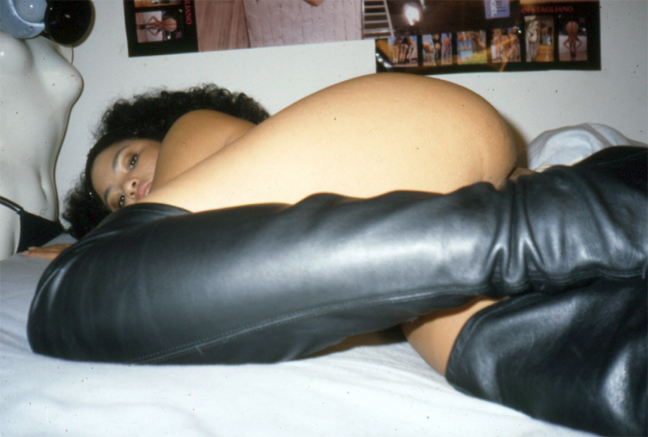 *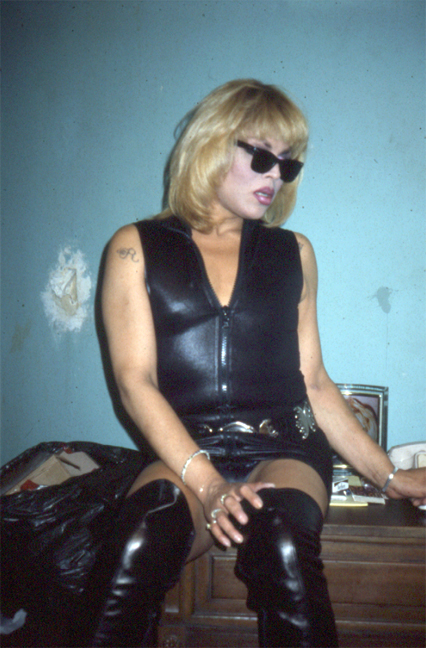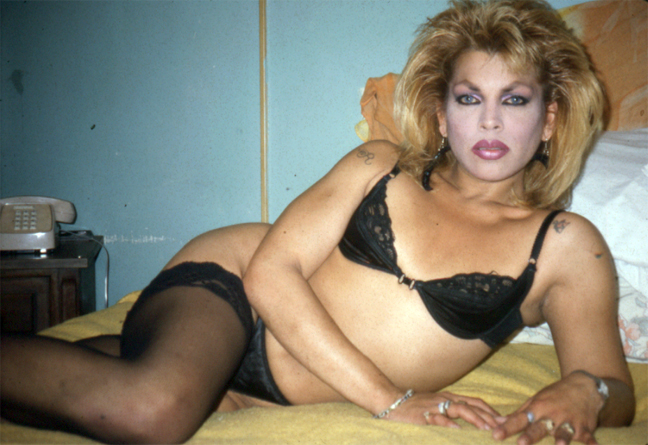 *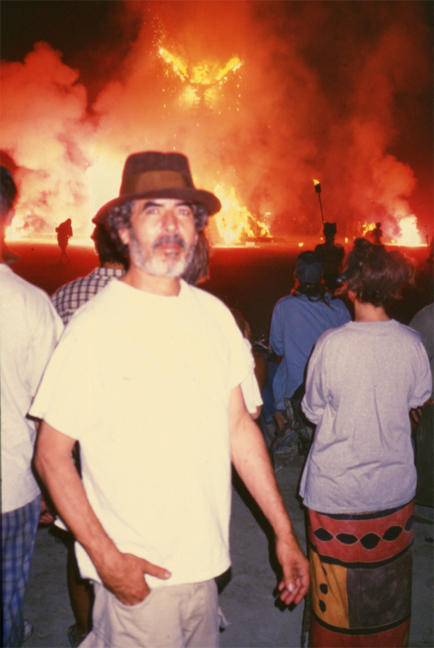 Jamie Gillis, sexual pyromaniac
*