San Francisco, 1979: Four people's lives converged for an intense few months in an apartment on Polk Street.
There was Serena, a 29 year-old model, stripper, and porn star, who had just broken up from her husband and the father of her two year-old daughter.
There was Jamie Gillis, 36, a restless and jaded adult film actor, star of hundreds of sex films dating back to the early days of the industry.
There was Lysa Thatcher, the ingénu baby of the group at 20, sweet-natured and quiet, a novice stripper-dancer and adult film initiate.
And the fourth person was R.A. Morgan, an artist and outsider, who recorded the events that took place in the apartment in a series of remarkable, and largely unpublished, photographs.
Together with a revolving cast of friends from the nearby Mitchell Brother's O'Farrell Theater, they lived, loved, danced, and performed for each other in a short-lived erotic salon. They created a series of prime-colored tableaux vivants that played out night after night in the Polk Street apartment.
These are R.A. Morgan's memories of the time, together with a selection of his pictures from this time.
R.A. Morgan has published a series of books. Readers of The Rialto Report will find two of particular interest: 'SF79' which can be downloaded here, and 'Dungeon Portraits' which can be downloaded here.
Requests to exhibit the photographs can be sent to info@TheRialtoReport.com
_______________________________________________________________________________________________
In late winter of 1979, I lived in a studio apartment on Polk Street, just six blocks north of the O'Farrell Theater.
From my apartment, it was a five minute walk to The Palms, a bar and music venue in the evening; a coffee shop with an espresso machine in the daytime.
I worked at The Palms as a cocktail waiter, and spent so much time there that I called it my office.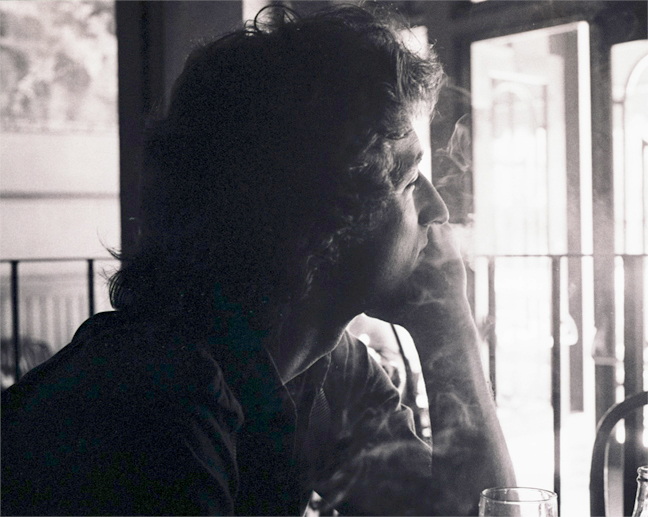 R.A. Morgan, The Palms, 1979
Upstairs were four floors of flats, each with a hallway running the length of the apartment, with rooms on either side, similar to a passenger train car.
One day, through the window of my makeshift office, I watched a group of new tenants battle the San Francisco winds as they encouraged a trio of muscular men to move their possessions into a flat above the café.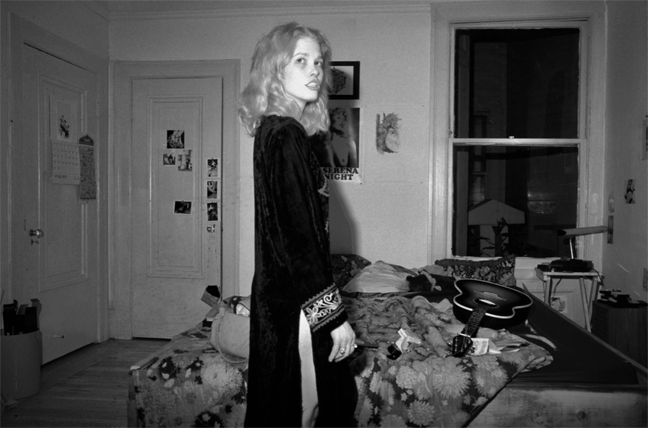 Serena, Polk Street, 1979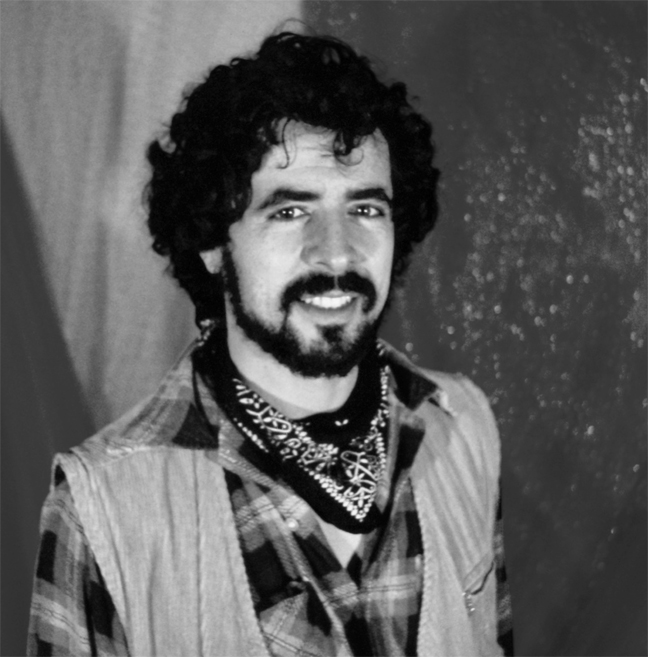 Jamie Gillis, Polk Street, 1979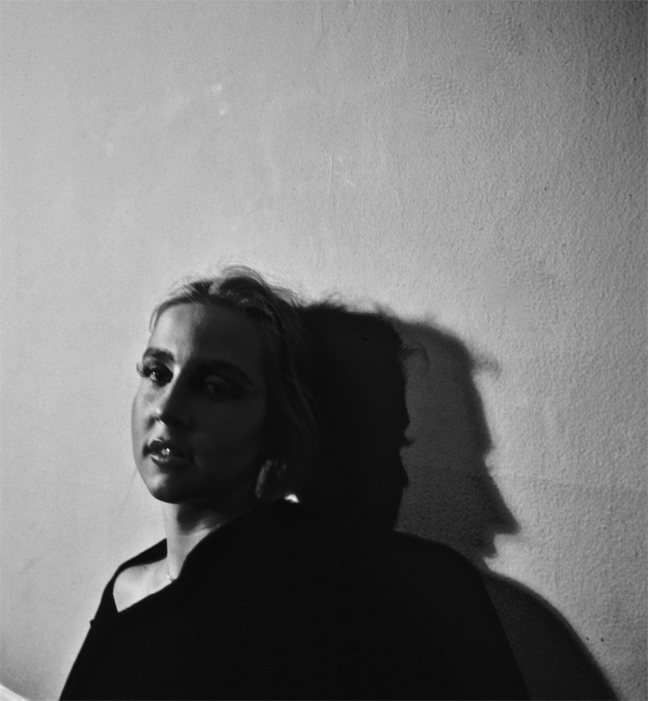 Lysa Thatcher, Polk Street, 1979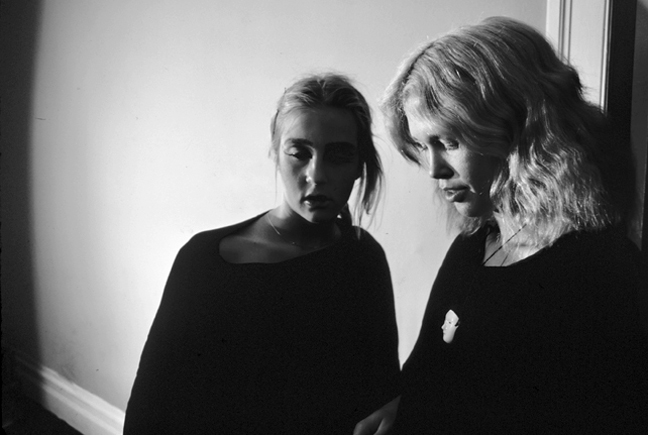 *
Serena, Jamie Gillis and Lisa Thatcher moved into the second floor, four-bedroom apartment.
It was obvious who Serena was when she arrived. I already knew Annette Haven as she lived in the same area, and she would stop by the apartment to see the others. It was a confluence of like-minded people through geography.
Serena had a suite in the apartment with a large window that looked out onto Polk Street. You could see the landmark liquor store, Sukkers Likkers, across the street.
Jamie had his own little bedroom and it was locked up a lot. Lisa stayed in Jamie's room when he was there. Sometimes she stayed there when he wasn't there too.
The decorations in the flat were haphazard. Serena painted it in bold primary colors, and I think she thought that was sufficient. But little by little it started to be covered by the oddest collection of postcards, tickets, and announcements for upcoming concerts and shows.
Jamie had more of a hand in setting up the dining room. He set it up like a cigar room. There would be the racks of wine and framed artwork on the walls.
The space was all about attracting people, and their new home was seldom empty.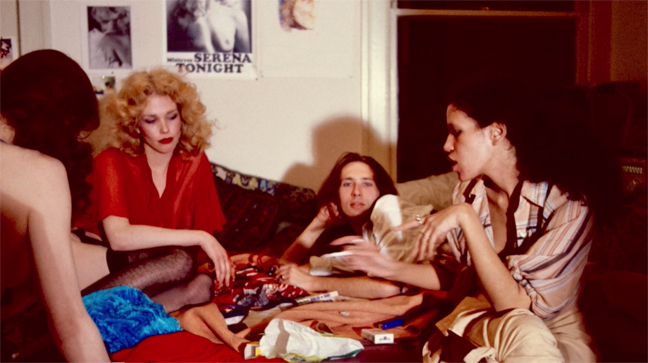 *
Serena had a 2½ year old daughter who had been living in Humboldt County with the girl's father. A number of the porn people bought 40-acre parcels of land in Humboldt County where they'd grow weed. Then they'd come down to San Francisco during the harvest and bring their pot from the farms.
Everyone called Serena's girl, 'Lil' L': two syllables, slurred together, with the emphasis on the sound of 'elle'. She was fiercely energetic, with metallic honey blonde hair that spiked wildly in the breeze as she ran between the wind-whipped pedestrians on the sidewalk.
Despite being a strong, dynamic woman, Serena had come to motherhood as a submissive, and that may have informed the way she dealt with her daughter. So if, for example, they were in a restaurant, and the kid started screaming, which kids of that age will do, Serena would freeze and say "What do you want? What does it take to stop this?"
I met Serena at a punk club where I also worked, and I invited her and L down to a carousel near the club. When they arrived, I could see that Serena was having difficulties with L, so I stepped in and told her that I'd take care of the situation. I'd been doing some hypnosis, and so I probably hypnotized L a little bit. After that, when I put my arms out, the kid jumped into them. Serena was amazed and said, "Oh my God, can you do that every single time? If you can, I'll pay you whatever you're getting at the moment to work for me, and I'll give you a bonus."
I'd always wondered what it would be like to have children, so the idea interested me. Lisa had been looking after L up to that point, so I didn't know what my function or role would be. But I moved into the apartment, and after a transition, I took over. In the year that I was with L, she was never alone.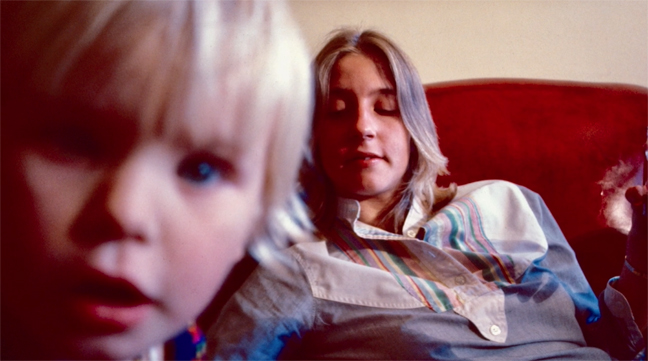 Lysa Thatcher, with L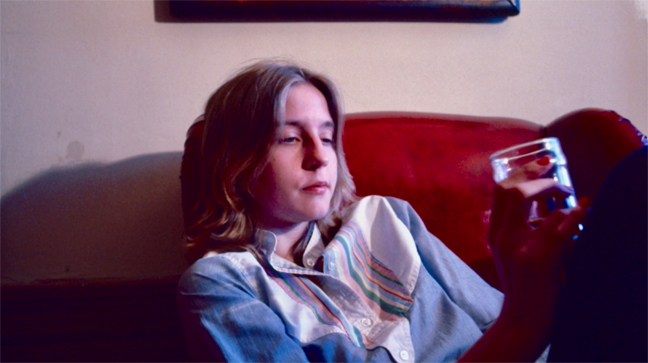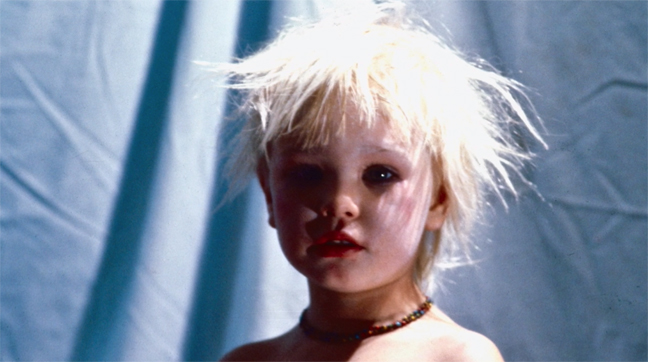 Lil' L
*
It was Serena who bought camera equipment for me because she thought I'd be a good photographer. I'd been in art school, where they assume that if you can draw you can probably take a photograph too, so people were always asking me to help them with their projects. I made a point of learning how to do all the basics, such as how to light a scene and get the right exposure.
Serena liked my work and wanted me to take photographs of her and the friends and acquaintances who passed through the apartment.
Nearly every day, the apartment was enlivened by the arrival of the performers from the O'Farrell Theater. The beautiful girls of the legendary adult-entertainment establishment dropped in, between sets and on their days off, to share cocktails, beers, joints, cigarettes, gossip, and to get their pictures taken.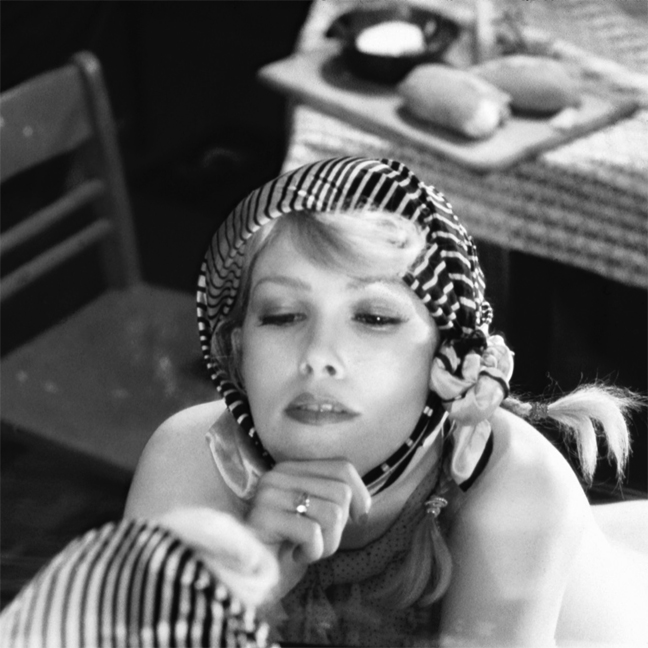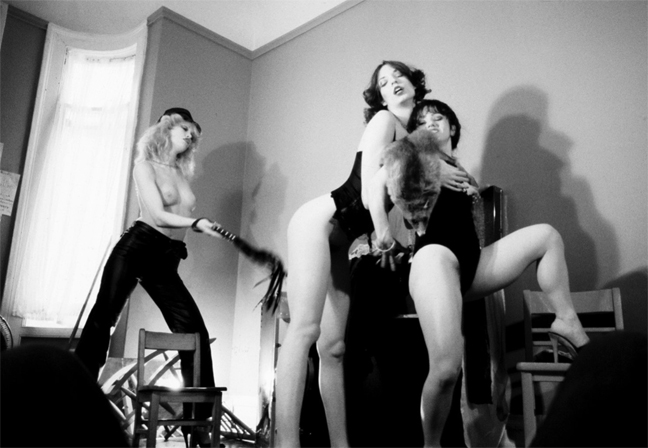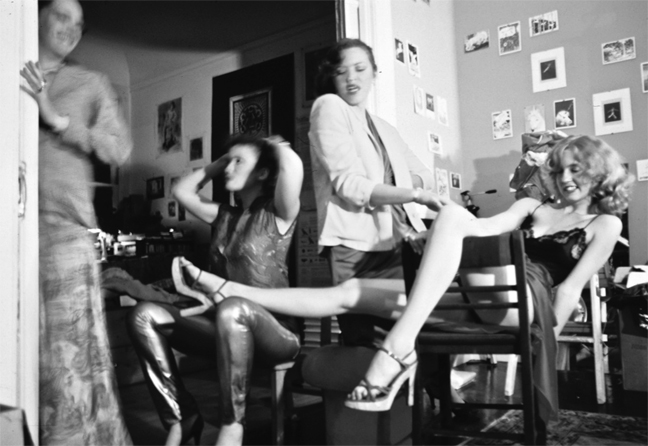 *
One of Serena's great joys was to organize photo sessions in the two rooms that made up her lair. For her, it was the same as going to the Mitchell Brothers theater: she would do a performance at the theater, and then she'd come home and invite the girls that were on the shift with her, and they'd say, "Let's do it again here".
It was my understanding that prior to moving in to the Polk Street apartment, Serena had decided she was done with being a submissive. I think she was trying that out, so the new home and new life was a big part of what was going on in that period. She was spreading her wings for the first time in that role.
I referred to her as 'The Boss': she was very dominant and strong-willed, and she couldn't help herself, even when it was inappropriate. She draped herself in black velvet with colorful embroidery, and the fabric clung to her muscular dancer's body as she prowled the flat with the assurance of a true leader.
Sometimes she'd find herself standing there looking for someone to order about and there simply wasn't anything to do, but she was dressed up and ready to perform.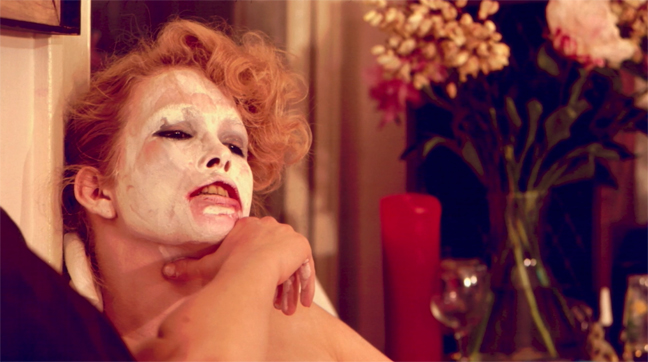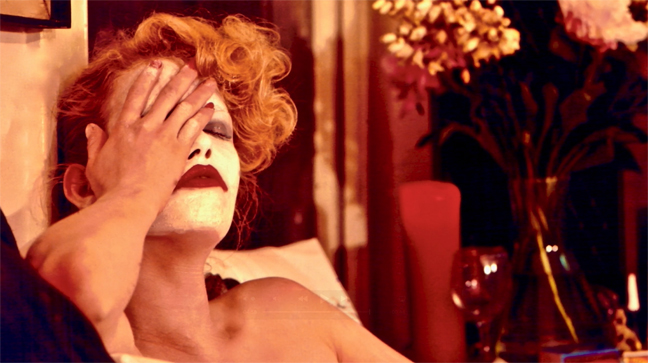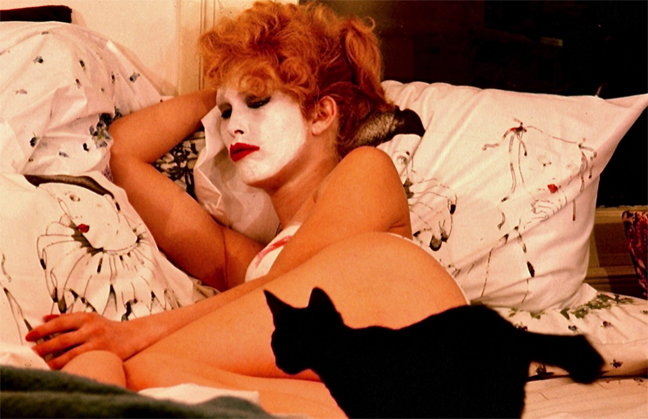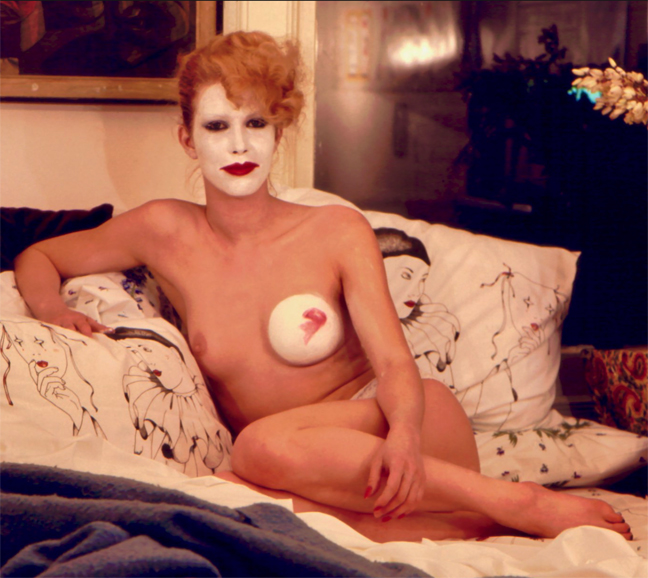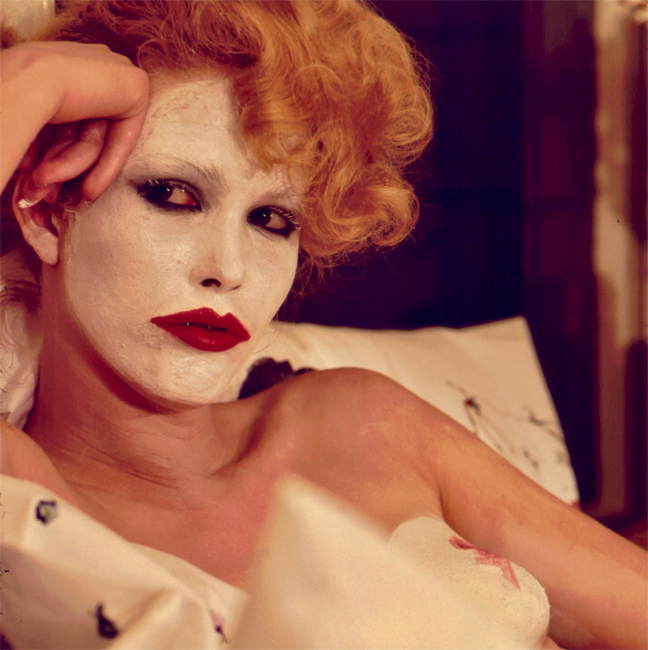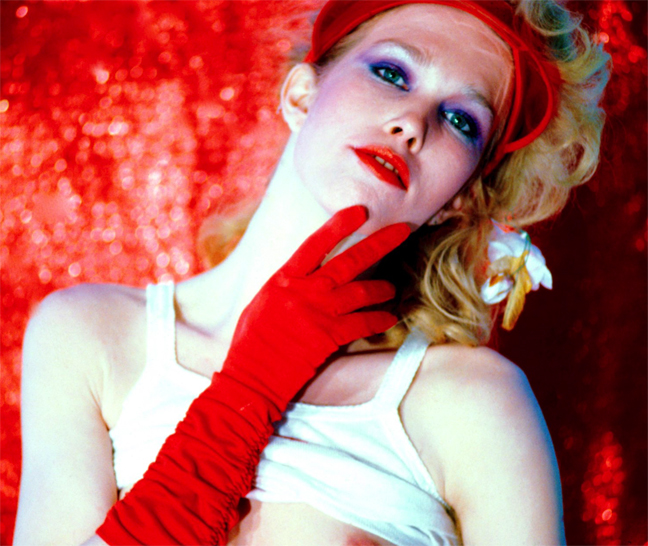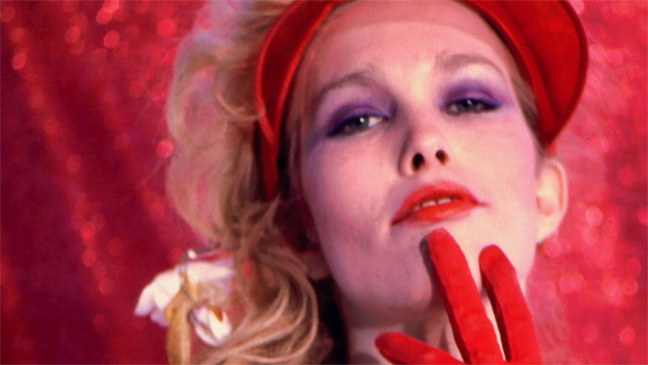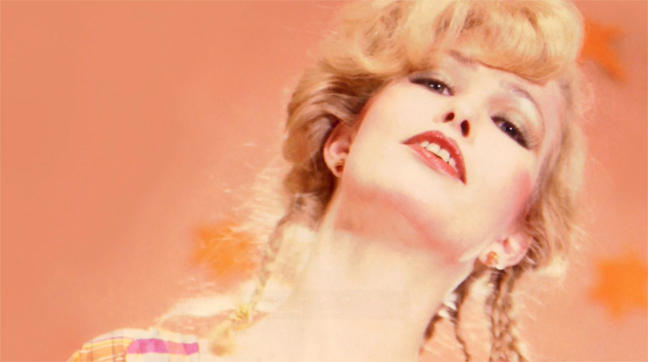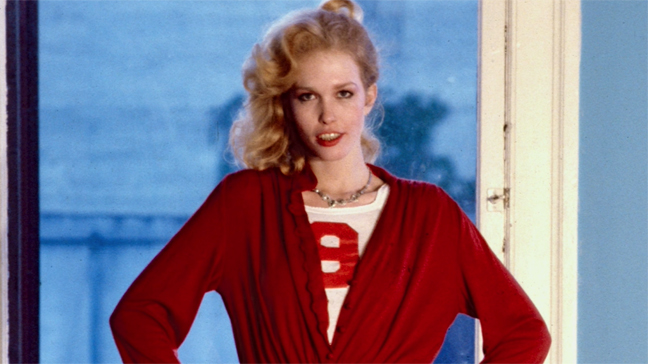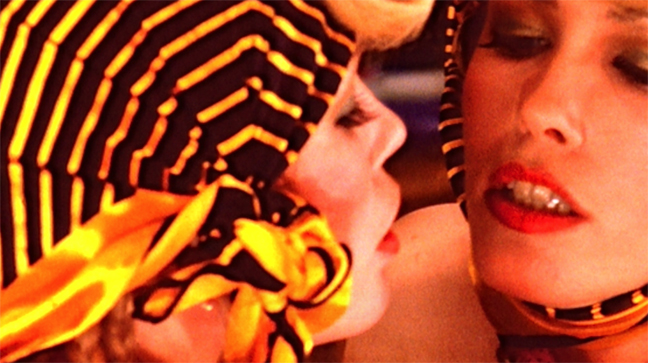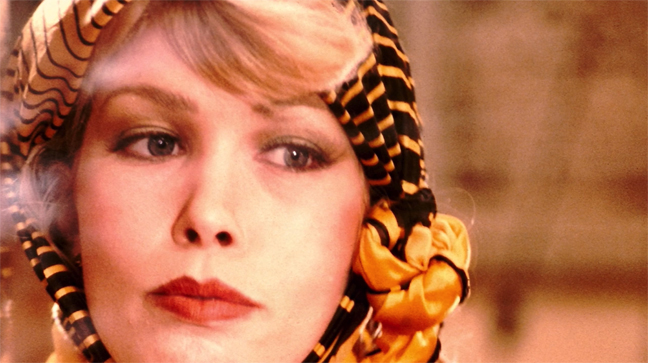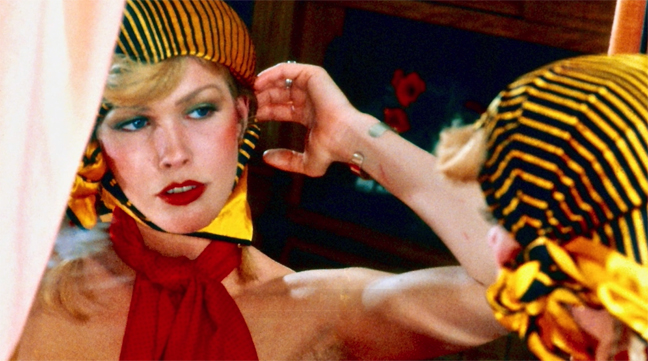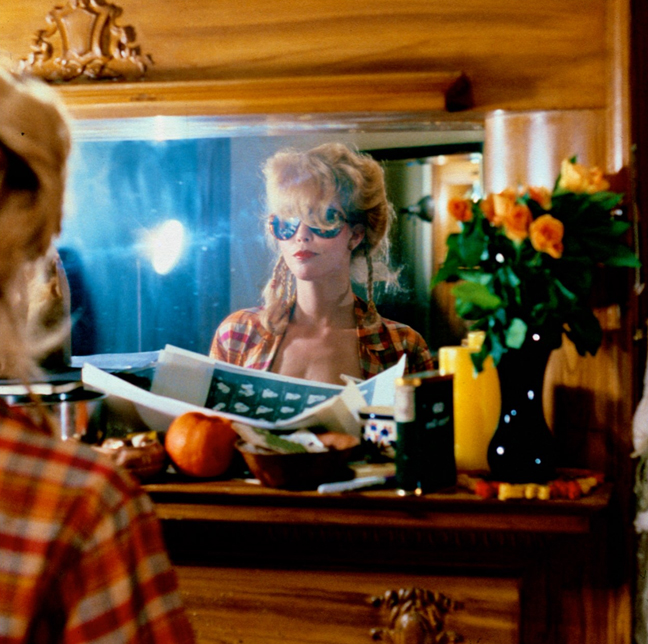 *
I'd be sitting in the apartment doing something and she would say, "What time are you putting L down for a nap"?
I'd say, "four-thirty," and she'd say, "At four-thirty I'm going to show up with two girls and you have 45 minutes to shoot us before they go back to the Mitchell Brothers".
And then she'd start arranging items, pinning things to the wall like lingerie. She'd open a trunk with all sorts of props in it, and proceed to arrange the furniture meticulously. I'd light the scene and take photographs.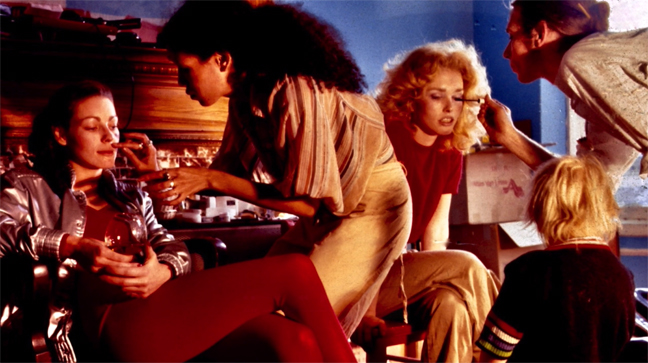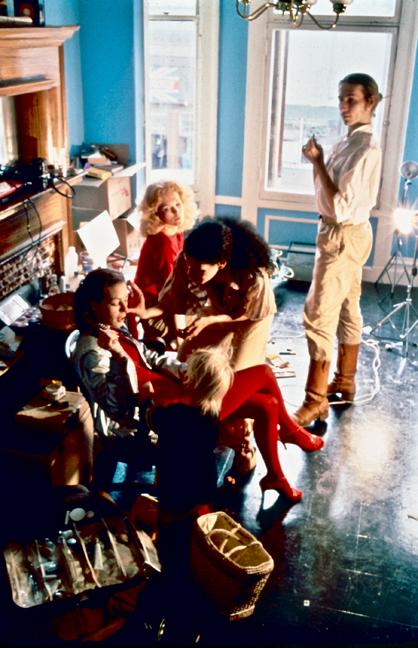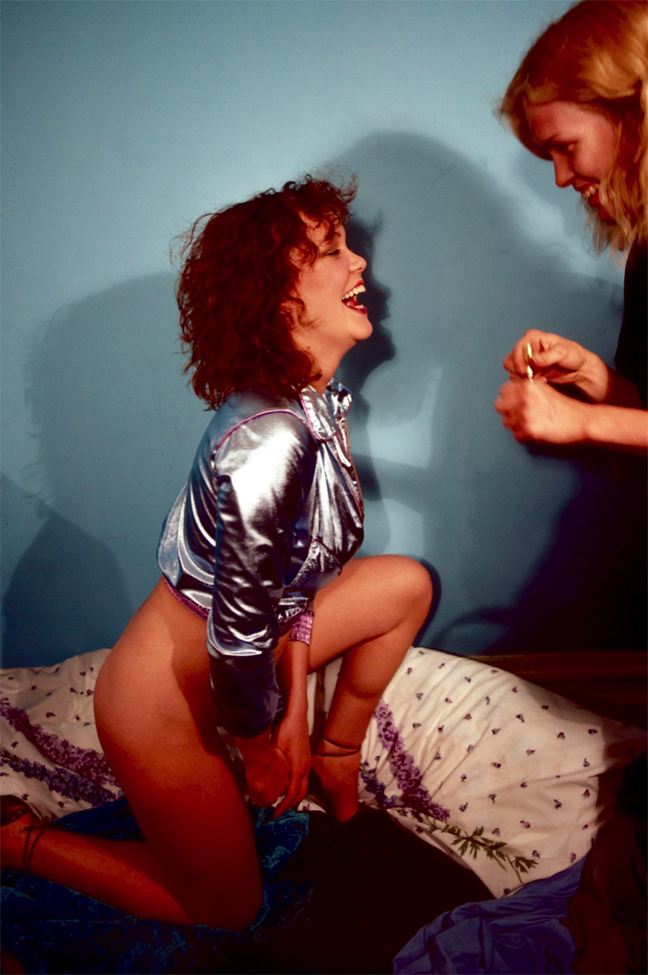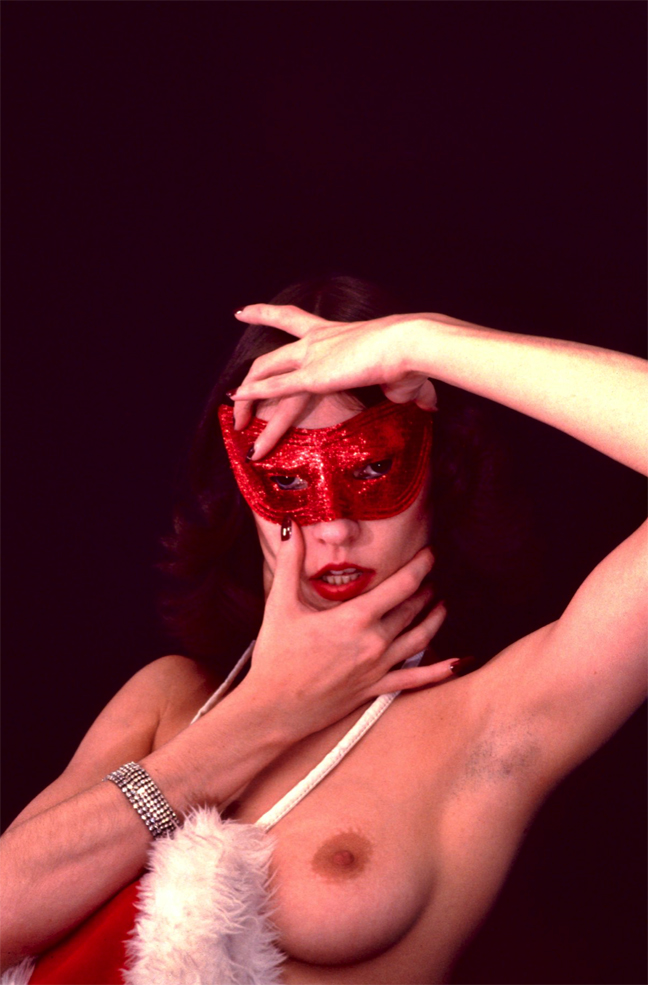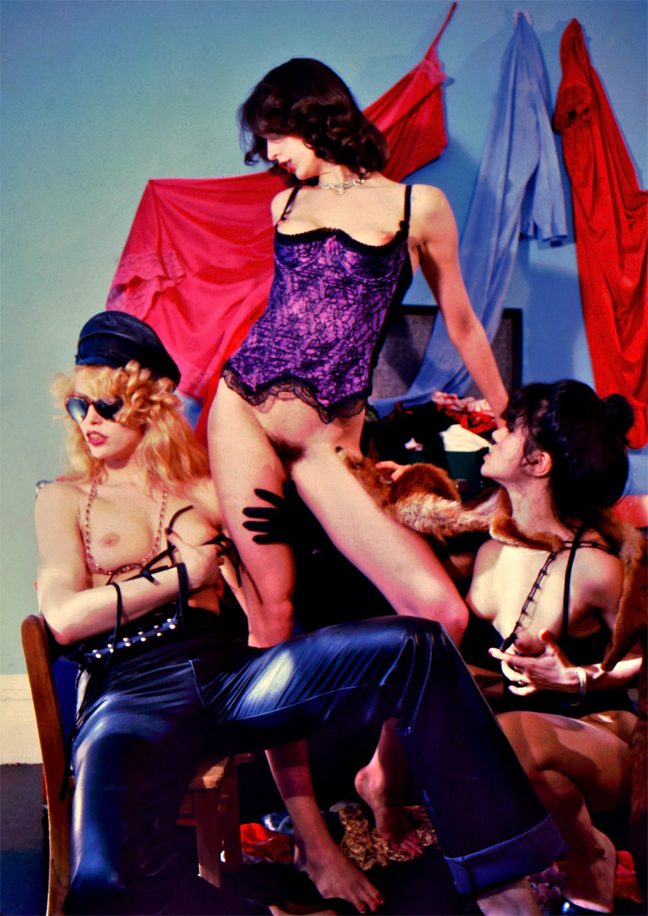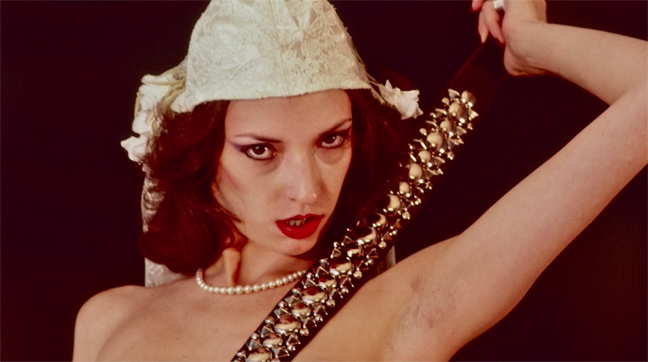 *
Serena would come and get me at any time of the day and night to take photos of her. Some of these sessions were at three in the morning while everyone else was asleep.
We didn't always speak as we worked until the dawn's light – or until L arrived in search of breakfast.
Everything was carefully choreographed, but I also wanted something else: I wanted to make Serena and the other subjects stop posing – and instead make them laugh, distract them, or catch them with their guard down.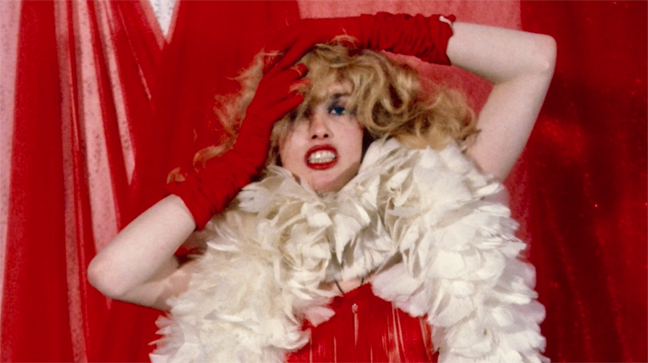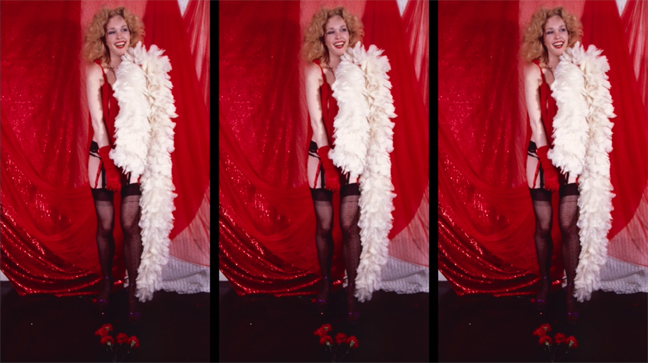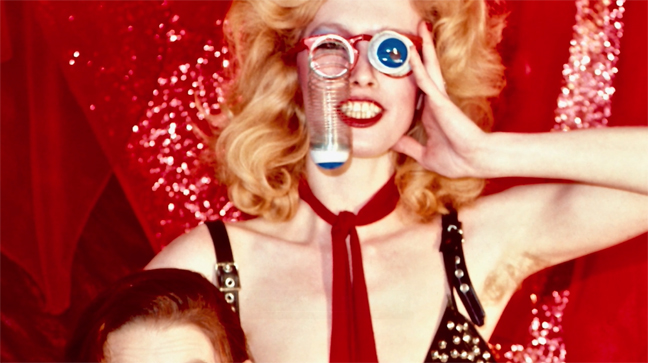 *
Jamie was often on the road. He wasn't crazy about San Francisco, so he would book things and he would take off for weeks at a time.
He kept his own room adjacent to The Boss though, as a couple, they often went their own way. Nevertheless, The Boss proclaimed they had 'a vibrant partnership; entwined opposites, linked in love.'
They were always bringing playthings into the apartment. Jamie would go find a smelly man, and say, "You're going to fuck this man in my bed," and that kind of thing. It was like they were putting on a show for each other.
When he was around me, Jamie allowed himself to go back to what he considered the golden era of his existence, when he was a young thespian in theaters and when he toured Europe as a mime.
He felt a kindred artistic spirit with me, as I wasn't someone with whom he needed to play sexual games. When he sat down with the two of us, L and I, he was a different person. He would have a sip of wine, and we'd talk. He'd remember how delightful his youth had been, when everything was lovely and spontaneous. By 1979, he'd already done Misty Beethoven, and he felt that he'd painted himself into a corner.
But outside of that context, Jamie was a predator: the rest of the time he was just out scoring – in as many ways as possible. Jamie was poly-everything.
One time, I remember L and I came up the stairs to the apartment. I had a new Babar and Celeste book for her, and I said, "Hey let's go into Jamie's room."
Er, no, Jamie's got two boys on leashes there. We can't do that.
"Okay, let's go into the dining room."
Er, no, Mommy's getting fucked on the dining room table. We can't go there either.
Every day seemed to be like that.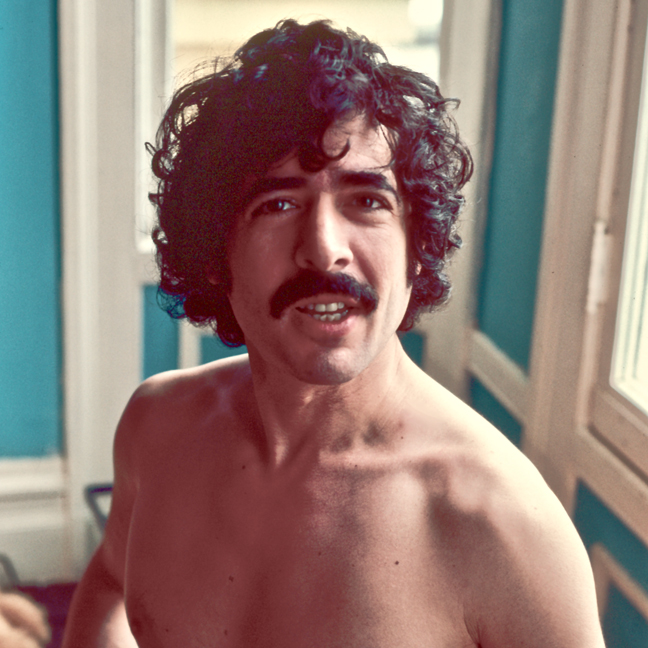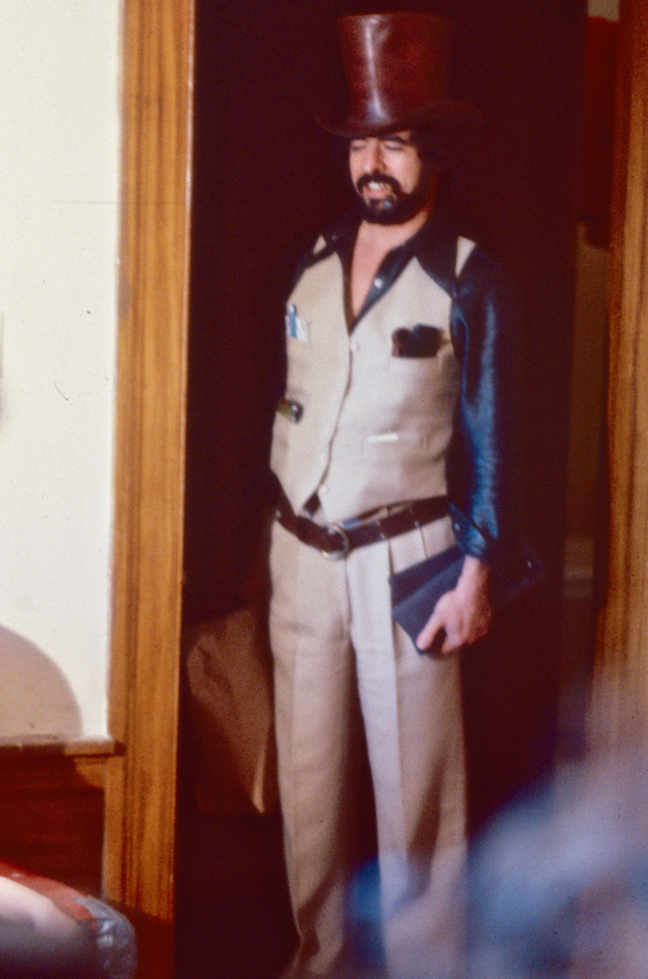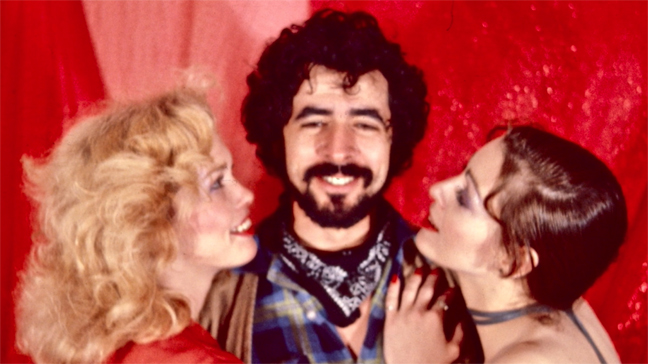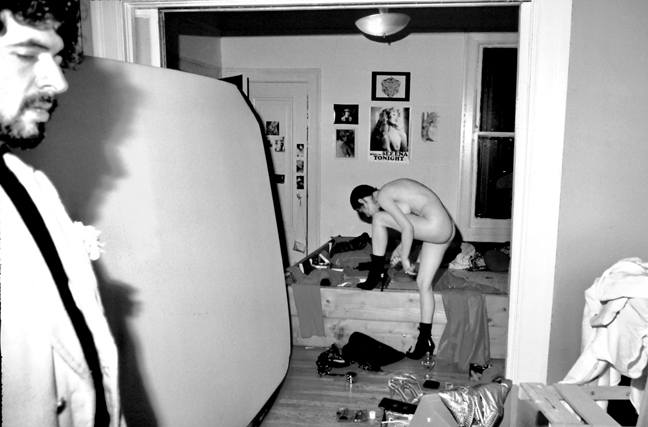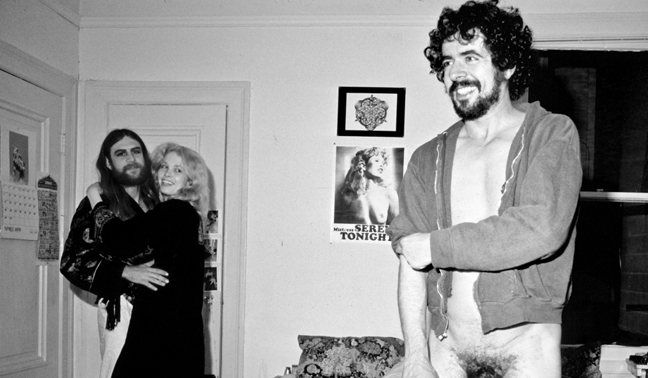 *
Lisa was considerably younger than Jamie. There was a lot of role playing in the apartment, and Lisa was often his slave. She was also referred to as a roommate, cook, porno friend, and sweetheart.
In many ways she was given the responsibility for the house. Serena and Jamie would both get distracted, and Lisa was intelligent and resourceful, so she kept things together. It was like there were two characters that she had to play: she had to play the sub and walk around naked and sleep at the foot of the bed, and the rest of the time she was a normal, sensitive, intelligent woman who took care of the apartment. And she truly enjoyed helping to raise L.
One night I was woken up by the sound of someone being whipped in the hallway. Serena wasn't getting along with the father of her child, so he was banished from the flat. Occasionally however he'd show up with a quantity of pot. This time Serena was out of town, I think she might have been in Germany doing a movie. In the middle of the night, I heard flogging and someone shouting "No, no stop, no, stop, no don't stop, don't stop", and I opened my door just a little bit because they were right outside my room. It was Lisa, manacled to the balustrade, and it was Serena's ex that was whipping her.
The events in the apartment felt like pieces of performance art.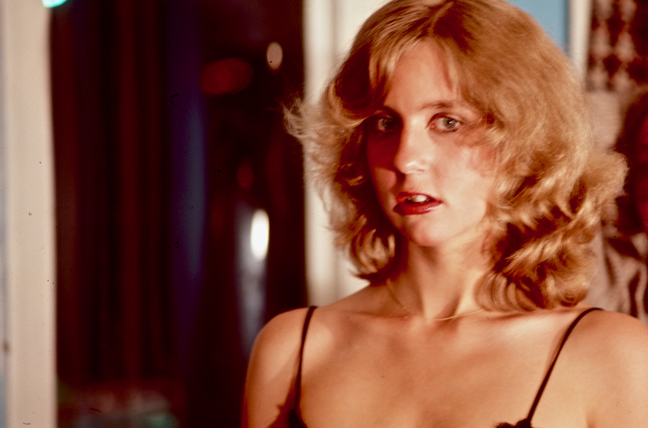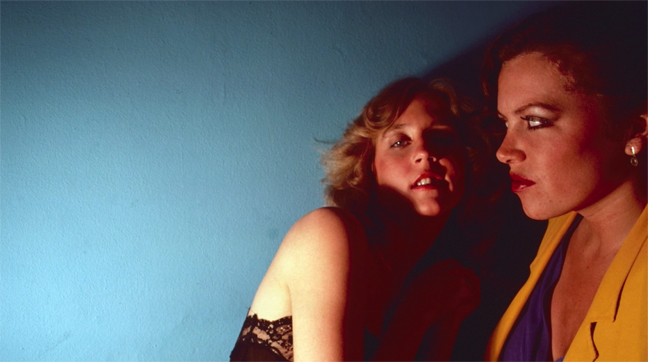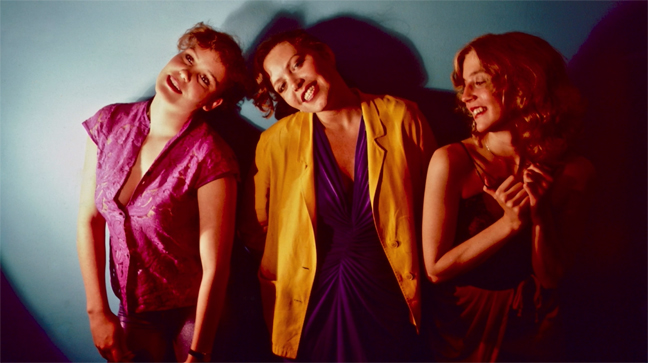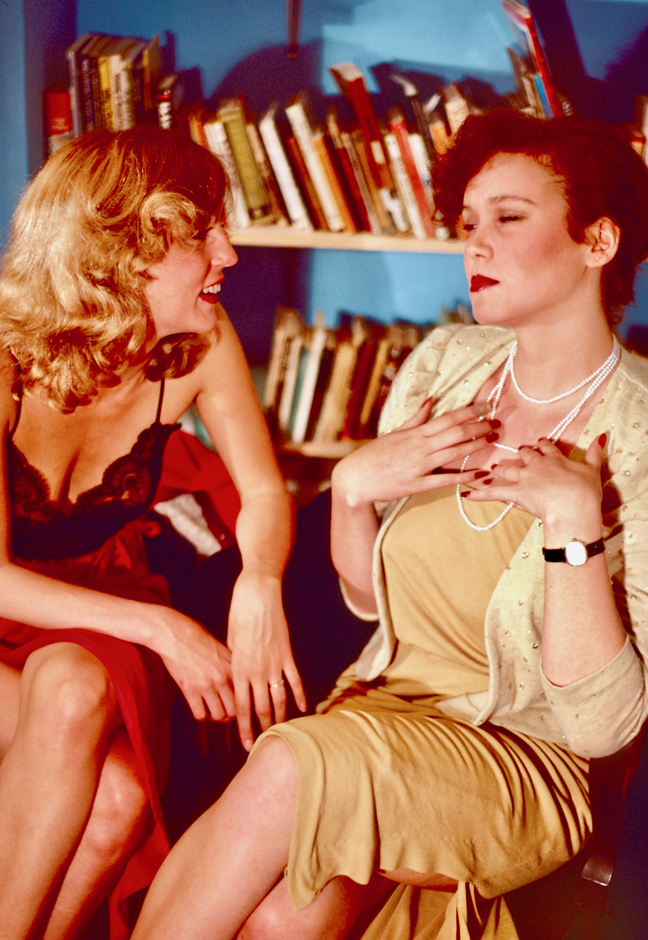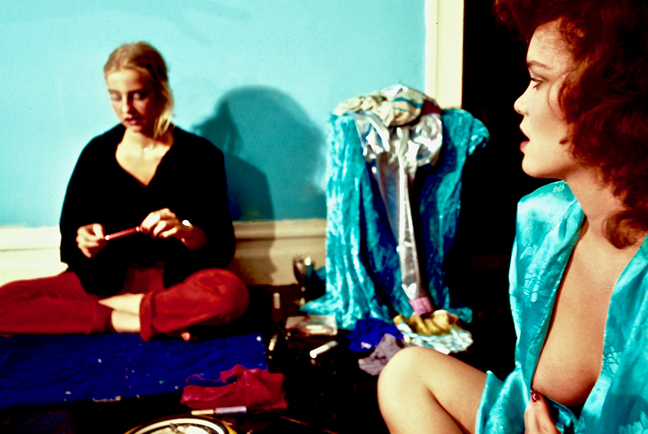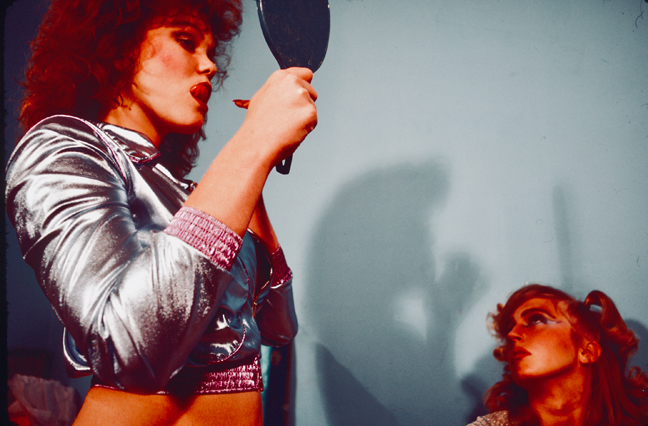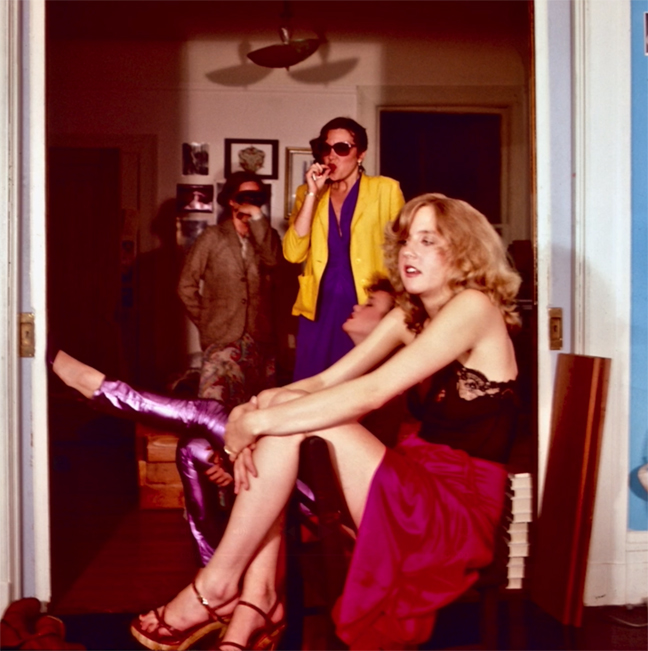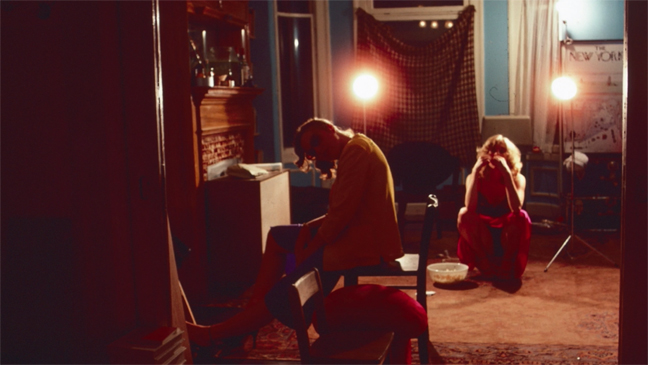 *