Last Friday, filmmaker Radley Metzger passed away. This week The Rialto Report is paying tribute to him each day with a different article.
*
Five months after Radley Metzger first dipped his toe into hard-core waters with the Henry Paris film, 'The Private Afternoons of Pamela Mann,' he started work on his second explicit film.
It carried a certain risk. 'Pamela Mann' provided a template for a different kind of adult film, and Radley wasn't sure how successful it would be. "I could see the large profits that other X-rated films were making, but they were made on a shoestring budget over a weekend and I knew I couldn't work in that way."
Nevertheless, in December 1974 – the same week that Pamela Mann was released – Radley shot 'Naked Came The Stranger'.
This is the story of the second Henry Paris film.
_______________________________________________________________________________________________
The films of Radley Metzger were often inspired by immense literary classics such as Prosper Mérimée's novella "Carmen", Alexandre Dumas' play "La Dame aux Camellias", Luigi Pirandello's satirical "Six Characters in Search of an Author" and Penelope Ashe's sexually charged book, "Naked Came the Stranger".
Wait – what do mean you've never heard of Penelope Ashe?
Penelope Ashe was the literary sensation of 1969 when her erotic novel topped bestseller lists. Sure it contained prose like "Together, like garden snakes, they contorted, moaned, gasped and throbbed . . . Ernie found what Cervantes and Milton had only sought. He thought the fillings in his teeth would melt". But this was the age of Aquarius, the Pill, free love, and unwashed hippies, so cut her some slack.
And Ashe was a hottie, appearing on the book jacket in a decadent picture showing her stroking an Afghan hound, where she was described as a "demure Long Island housewife".
She was ubiquitous on radio and TV shows of the time, where her grave utterances included her heartfelt belief that "a writer's got to impale his guts on the typewriter".
To a nation addicted to the mass-produced sexual airport novels of the time, this was a major turn-on. A sexy suburban temptress pouring her sexual fantasies onto the written page. Readers lapped it up, and the first hardback printing of 20,000 was exhausted within weeks. It was a smash hit.
It was too good to be true. And in fact it was.
Penelope Ashe didn't exist.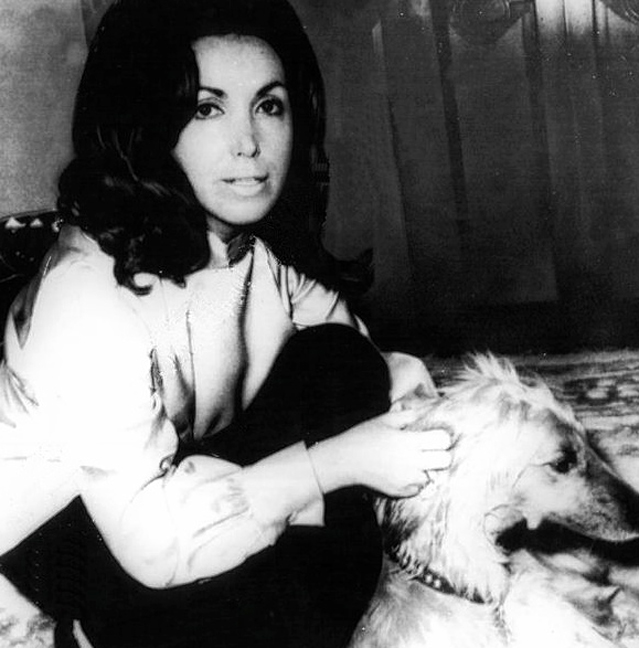 'Penelope Ashe'
*
Mike McGrady, Newsday and the Hoax
Three years previously, Newsday columnist Mike McGrady had been reading Jacqueline Susann's disposable potboiler "Valley of the Dolls". McGrady was an accomplished writer; educated at both Yale and Harvard University, he'd also served in the U.S. Army from 1956 to 1958 winning an Overseas Press Club Award for his reporting on the Vietnam War.
And in the late 60s, he was mad as hell. "I was appalled by the kind of books making enormous fortunes," he remembers. "I interviewed Harold Robbins and Irving Wallace, two of the worst writers who ever lived. But they were making millions. And it was driving me crazy that there were so many decent writers who couldn't make a living."
If you can't beat 'em, join 'em', he thought, and so, motivated by exposing the public's gullibility rather than turning a fast buck, McGrady decided it was time to turn the tables and play a joke on the world. Or, in this case, enlist his fellow writers and perpetuate a literary hoax.
He drew up a memorandum which he sent out to his colleagues: "As one of Newsday's truly outstanding literary talents, you are hereby officially invited to become the co-author of a bestselling novel."
The plan was simple; each contributor would write one chapter of no fewer than 2,500 words describing the sexual exploits of a temptress named Gillian Blake, the co-host of a New York City breakfast radio show along with her husband Billy. Having found out that Billy is having an affair, she decides to cheat on him with a variety of men from their Long Island neighborhood. "There will be an unremitting emphasis on sex," the memo instructed. Lots of it in fact. A required minimum of two sex scenes per chapter.
But there was a twist: the book would be no great work of literature. In fact McGrady wanted it to be truly terrible. Character arcs, plot development, philosophical insight and humor were all strictly forbidden. Or as the memo made it clear, "true excellence in writing will be quickly blue-penciled into oblivion." And if the book was a success, McGrady reasoned, it would prove that the American public completely lacked all standards of taste.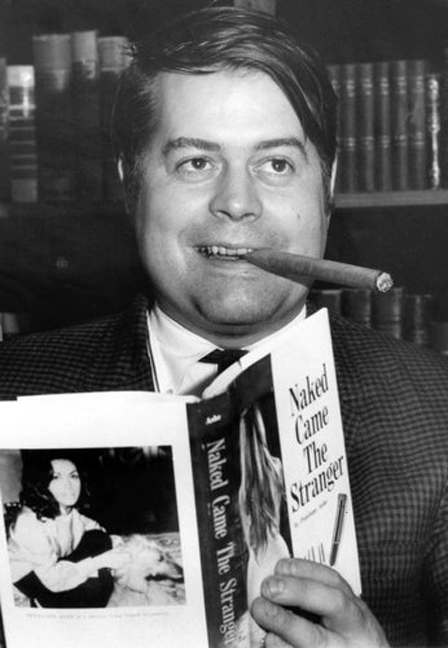 Mike McGrady
McGrady soon narrowed his writing team down to twenty four of his Newsday peers – five women and nineteen men – who would each produce a chapter of the book. To start them off he provided them with a four-page story outline. The writers were an eclectic bunch including such luminaries as the Newsday Editor himself Bill McIlwain, two-time Pulitzer prize-winning reporter Gene Goltz, and renowned sportswriter George Vecsey.
McGrady sat back and waited; less than three weeks later he had 15 chapters back. After reviewing them, he was pissed off by narrative inconsistencies and so he issued another missive noting, "Four chapters have described Gillian's body in terms of alabaster. Two have insisted she is heavily tanned. For future reference: she will be lightly tanned during the summer months; the word alabaster will be appropriate beginning midway through the month of November."
There was another more serious problem however. It was the quality of the writing. "Some of the chapters were much too good," said McGrady "so I had to work like hell to make them bad enough to use."
McGrady's rewriting was interrupted by the small matter of a reporting stint in Viet Nam, so he turned the task over to another columnist, Harvey Aronson, who finished the manuscript. It was Aronson who wrote the glue that held the disparate chapters together and corralled the remaining writers to finish their re-writes.  Aronson remembers the relish with which the writing team displayed: "Bob Greene, who went on to head up Hofstra's journalism school, was writing about a Mafia lord that Gilly seduces. I remember watching him, in the days when we could drink in the office, sitting there with a six pack and he was really enjoying himself."
One chapter even featured Newsday's proprietor, Harry Guggenheim, who was characterized in the book by Bill McIlwain as a 104-year-old newspaper publisher in a wheelchair who gets seduced.
With the book finally complete, there were just two issues left to resolve. Firstly who would assume the identity of the author, 'Penelope Ashe'? After she would be called upon to perform media duties if the book was remotely successful. It was decided that the role would be played by Billie Young, a genuine Long Island housewife, mother of six, and not incidentally, Mike McGrady's sister-in-law.
Secondly they had to find a publisher. A deal was struck with maverick, independent publisher Lyle Stuart who learned of the hoax only after he had agreed to publish, but gamely insisted he was even more delighted with the deal when he was told the truth.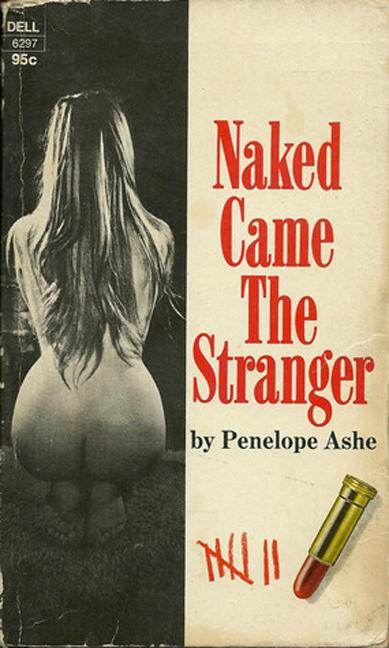 *
The Bestseller, David Frost and the Reveal
'Naked Came the Stranger' finally went on sale in the summer of 1969 with an iconic sexy cover featuring the back of a naked woman. Lyle Stuart later revealed that he had obtained the cover art by ripping a picture out of a nudist magazine from Hungary. The surprised Magyar model and photographer later demanded payment, and received it, he said.
The book was heavily promoted in the press with a series of ads featuring photographs of the heroine's conquests, each posed for by one of the Newsday authors. "Meet Melvin Corby" read the blurb next to Harvey Aronson's picture, "faithful, frustrated, he canceled his men's magazines when Naked Came the Stranger".
To the surprise of the Newsday writers, it was an immediate success. To McGrady it merely justified his cynical suspicions; he wasn't only righteous now, he was right: People loved this terribly written titillation.
Even more perplexing to everyone were the reviews that it started to receive; one particular favorite of the writing team appeared in Newsday's rival Long Island Press. Wrote columnist Walter Kaner: "Penelope Ashe's scorching novel makes 'Portnoy's Complaint' and 'Valley of the Dolls' read like 'Rebecca of Sunnybrook Farm.'"
By now the literary Frankenstein had been created and had developed its own life – much to the concern of some of the collaborators who began to feel guilty about the money they were making from the deception. Eventually they collectively decided to go public and the male authors gave their "confession" on The David Frost Show.  After being introduced as "Penelope Ashe," they walked out on stage, single file, as the orchestra played the song "A Pretty Girl Is like a Melody."
Any concerns that the revelation might kill the interest in the book were unfounded; the resulting publicity made the book an even bigger seller, and it spent a week on the New York Times bestseller list. McGrady continued to milk the situation, offering an 'exclusive' to everyone who called him, and even got Walter Cronkite to fly out in a helicopter to interview him.
Harvey Aronson remembers the way the phenomenon took over: "I remember being at a party and Jim Bouton, the Yankee pitcher, came up to me and asked, "Who wrote the ice-cube chapter?" It was like a national sensation. We were on TV shows, in Life magazine, everywhere. It's in Trivial Pursuit to this day. It's in the World Book Encyclopedia. The hoax was the big thing of its day. I don't think it's that dirty, but what do we know? We were a bunch of suburban house-husbands."
But rather than expose the prurient inclinations of the general reading public, 'Naked Came the Stranger' actually seemed to encourage them, inspiring a slew of other sexy collaborative novels, many of which adopted versions of the 'Naked Came The…' title in homage to the original. Examples allegedly included 'Naked Came the Manatee', 'Naked Came the Phoenix', even 'Naked Came the Sasquatch'.
McGrady had one literary trick left. In 1970, he wrote "'Stranger than Naked', or How to Write Dirty Books for Fun & Profit", which revealed the story behind the story in gleeful detail.
At the same time, rumors of possible movie adaptations began to circulate – both for the fictional story and the tell-all expose'. Publisher Lyle Stuart was reported as having no fewer than 23 producers and directors interested in the film rights. Eventually the hoo-ha subsided, and people gradually got back to their daily lives.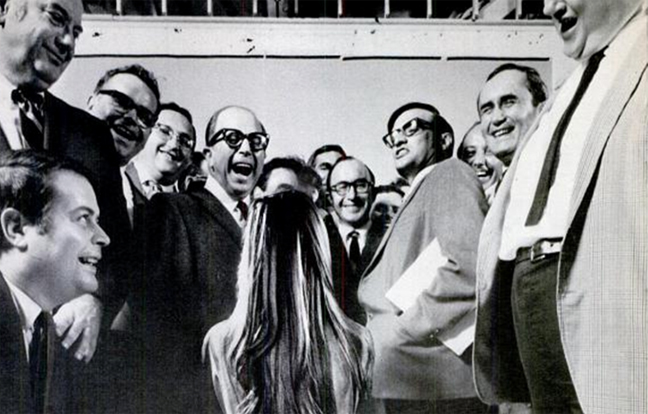 The writers behind 'Penelope Ashe'
*
Gilly, Billy and Henry Paris
Five years later 'Naked Came the Stranger' became Radley Metzger's second of the five hard-core films he made using the pseudonym 'Henry Paris'.
As he pointed out, "All my Henry Paris movies were all done in a period of 23 months in 1974-75. It turned out that this was at the peak of porno chic. We simply did what traditional films did, but extended the love scenes a little further."
Metzger remembered the 'Naked Came the Stranger' literary phenomenon of the late 1960s, and recalled thinking that the episodic nature of the plot was ideally suited to a film. Furthermore its compelling female lead (following in the wake of Pamela Mann, Carmen, Camille, Therese and Isabelle), flirtatious sex, kinky scenarios, and light hearted humor meant that it was tailor-made for Metzger's trademark brand of erotica, and an ideal candidate for a breakthrough to the mainstream.
The film was shot in December 1974 – five months after the first Henry Paris film, "The Private Afternoons of Pamela Mann" – which was released during the production of 'Naked Came the Stranger'.
The basic plot was taken from the bestselling book, with Radley writing the script using the same pseudonym he had used for the first Henry Paris film, the impotent hero of Hemingway's 'The Sun also Rises', Jake Barnes. He also introduced an array of witty one-liners that evoke the sparkling comedies of Billy Wilder.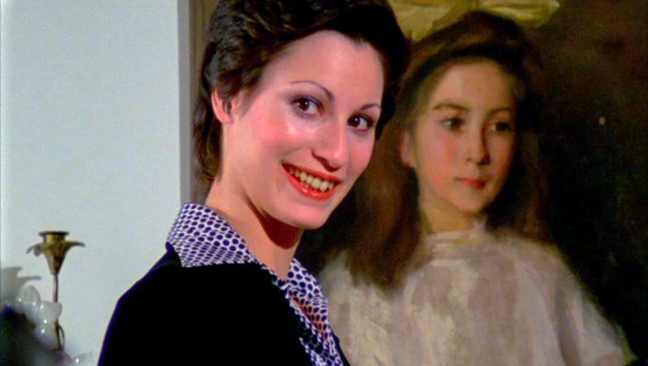 In the Henry Paris version, radio hosts Gillian (Darby Lloyd Rains) and William Blake (Levi Richards) live in an elegant waterfront mansion overlooking Manhattan from which they broadcast their daily breakfast show. After the program each day, Billy escapes to the city where he conducts an affair with Phyllis (Mary Stuart), the personal assistant on the radio show. One day Gillian follows her philandering husband and eavesdrops on one of their trysts, which simultaneously shocks and arouses her. In one of the film's comic highlights she breaks the fourth wall and turns to the audience in a conspiratorial way to express her indignation and excitement. Later at a costume party she meets several old friends and resolves to follow Billy's lead and conduct affairs with a selection of their friends and casual acquaintances.
Particularly memorable are Gilly's scene with the sophisticated Taylor, shot as a silent, black and white film in a deserted ballroom, and also her encounter with the nervous, nebbish Marvin on the upper level of a double decker bus as it drives around the streets of Manhattan.
One of the most poignant scenes is the wistful Gilly dancing alone in the empty swimming pool in the grounds of her house. There follows a slow and emotional sexual encounter with Phyllis that leaves the younger girl hopelessly in love with her lover's wife. Realizing that nothing can be the same again, Phyllis leaves Billy and Gilly to kiss and make up.
Throughout the film, Metzger is always willing to undercut the action with a knowing, self-deprecating humor –even allowing his own soft-core film 'Camille 2000' to play on the couple's bedroom TV set whilst Billy complains that he'd rather watch the Garbo version instead of this "trash".
Ever the film buff, cinematic references abound – from the iconic films stills on Billy and Gilly's alarm clocks to the movies playing in the background. Coincidentally one of the movies showing on their television is "The Secrets of Sex" (1970), whose producer Richard Gordon later produced Metzger's own "The Cat and the Canary" a few years later.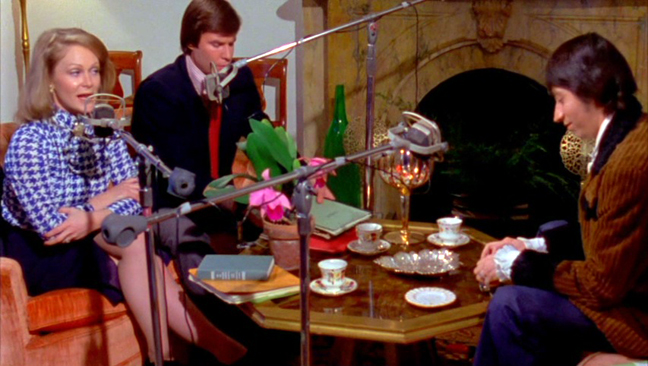 *
Darby, Levi and the Players
To do justice to his lively script, Radley had to select his leads carefully. And in Darby Lloyd Rains and Levi Richards, Radley chose well.
By 1974, Darby was a veteran of the industry as well as one of its best actresses, and in 'Naked Came the Stranger' she delivers her finest performance. Her comedic ability and sexually frustrated flirtatiousness steals the film; how often has an X-rated acting role called for disappointment (upon hearing of Billy's affair), frustration (at her initial misguided attempts to have affairs), romance (with the suave Taylor), and sadness (dancing by herself in the empty swimming pool on a winter's afternoon)?
And she sizzles with sex whilst being funny too – whether engaging in a slap-stick attempt to seduce an inexperienced partner with an array of S&M equipment, or her mimed shock when she catches her husband in flagrante with his secretary. No wonder she was quoted in the press at the time as saying that it was her own favorite film.
Today Darby lives quietly, far from the bustle of 1970s New York and the nascent adult film industry. She remembers Radley well, saying "he was professional and always knew what he was doing".
Radley remembers Darby with great affection too; not just for her perfectly pitched performance, but also for her sensitivity and caring nature. His mother was rushed into emergency surgery on the day of the shoot in Central Park which caused him to be distracted. Darby took him aside and offered constant support throughout the day.
She came from a typical middle class family; her father was a Broadway dancer and singer and Darby continued the family tradition by becoming a singer, even having a record released in the early 1970s.
She remembers being offered parts in adult films for six months or so before she eventually accepted a role in Gerard Damiano's pseudo-documentary 'Sex USA'. She hadn't been getting any work elsewhere as she didn't have experience, and she couldn't get experience without working so she figured, "why not?" Taking advantage of Damiano's background as a hairdresser, she insisted on a black wig for her first film – "I didn't want to sully my reputation and risk my legitimate film career", she laughs.
There followed a slew of adult film roles in loops and films through to the mid-1970s working with some of the most notable directors of the time, such as John Amero and Joe Sarno. She was part of the initial New York group of 'porn pioneers' together with Marc Stevens, Tina Russell, Georgina Spelvin, Jamie Gillis et al. "I loved that group spirit. All of us were there. There is a very family thing when you sweat under the lights to perform sexually for the world, and you get to know each other", she said at the time. She also had a role in the Oscar-winning 'The French Connection' though it was cut out of the final edit. (Her scene can be seen as an extra on the re-issued Collector's Edition DVD).
She hid her involvement behind an extravagant nom-de-porn, telling interviewers that she was inspired by the English horserace, 'The Derby', Lloyds of London, and the legendary actor Claude Rains.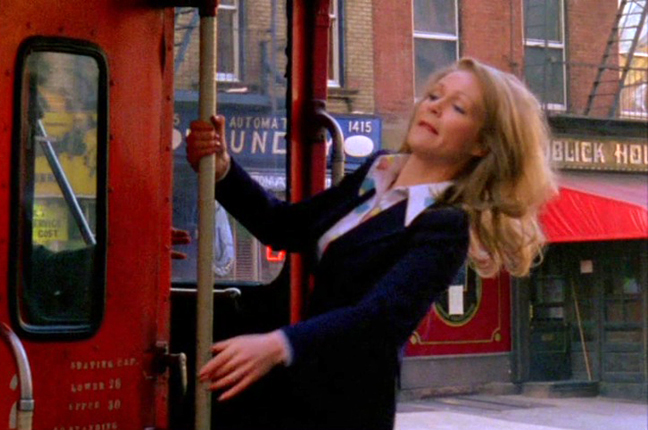 Darby Lloyd Rains
A deeply intelligent and creative person, she became a leading figure in the early adult film industry granting a number of interviews where she was articulate in her frustration at the frequent lack of quality in adult films. This changed with 'Naked Came the Stranger'. She remembers: "I'd read the book a couple of years before when they were still making those terrible clinical sex films. I remember thinking that it would make a good sex film, and I'm happy that Radley made it as he was the top notch of all the filmmakers that I worked with."
Her companion through this time was Joe Negroni – the former member of legendary New York doo-wop group 'Frankie Lymon and the Teenagers' who hit the big time with the song 'Why Do Fools Fall in Love' in 1956. In fact Joe appears in 'Naked Came the Stranger' in two roles – he is the film critic interviewed by Billy and Gilly in an early scene and also appears as a violinist in the ballroom scene later in the film.
After 'Naked Came the Stranger', Darby grew disillusioned with the quality of roles she was being offered; keen to keep acting, she lived in hope that a new breed of more sensitive and intelligent filmmakers would get involved in the adult industry. She retired from acting in adult films and developed a script with Joe that was based on her experiences in the industry. It was called 'Desdemona, Cinzano and Raw'. Joe would produce and their friends Andrea True and Marc Stevens would star. Darby would make her acting comeback.
Funding the film was going to be difficult, so Darby started a talent agency with friend and fellow actress, Sandi Foxx, which started to provide the talent to a number of adult film productions. For a while the business model was successful and generated a little much-needed income. After a couple of years however, producers became more knowledgeable and cut out the agents preferring to deal with the actors directly. Not to mention the endeavor had attracted the unwanted attentions of the Inland Revenue.
Darby also started worked on an autobiography, and signed a contract with a well-known literary agent in New York. Before any of these projects came to fruition however, tragedy struck in 1978 when Joe died of a cerebral hemorrhage. Grief struck, Darby left New York shortly afterwards and hasn't returned since. She left behind many friends and admirers, and numerous roles showcasing her acting talent that leave the viewer wondering how she would have fared if she'd had a shot at mainstream success.
Levi Richards was also serious about his acting craft but unlike Darby, he enjoyed greater returns. In the early 1970s he balanced adult film work with numerous theater roles, including 'Tubstrip' in 1973 in which he starred with fellow porn thespian Jamie Gillis. When Tina Russell wrote her biography 'Porno Star' she described him sitting in the corner of every film set, learning and reciting the lines for his next audition. The adult films paid for his acting lessons, along with a job selling high-end cosmetics door-to-door.
His interest in acting had started when following a chance meeting with legendary acting teacher, Lee Strasberg, and eventually led to a variety of Broadway roles such as George Bernard Shaw's 'Caesar and Cleopatra' in which he featured with Rex Harrison, and "From the Memoirs of Pontius Pilate" at the Actor's Studio.
One of his earliest adult roles was part of a threesome with Georgina Spelvin – an actress that he also appeared with in Radley's first Henry Paris film "The Private Afternoons of Pamela Mann". He moved between straight and adult acting roles with ease, and his easy-going, gentle manner made him popular with his fellow performers; he once rented out his Times Square apartment to Jamie Gillis who would lean out of the second floor window and shout at the hookers in the street below. The legend of Jamie lives on in the property today in the form of his handcuffs which remain attach to the pipes behind the toilet.
Eventually tiring of making a living from his acting, Levi went on to work in the restaurant and personnel businesses, before getting his real estate license and a Professional Certificate in Real Estate from New York University – a field in which he still works today.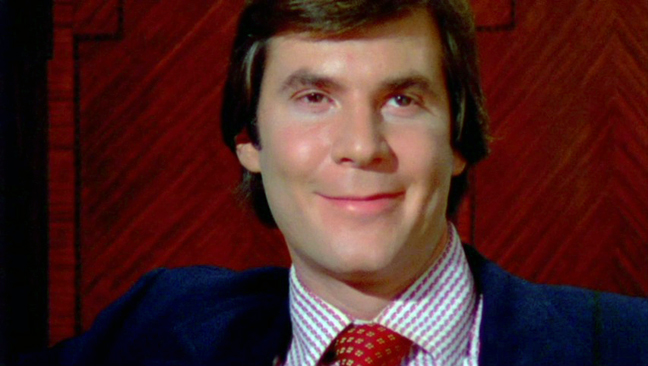 Levi Richards
The rest of the cast of 'Naked Came the Stranger' was filled with familiar faces from the New York virtual repertory company of porn.
Sweet Mary Stuart, so memorable in her role as Phyllis, was typical of the free spirits who floated in and out of the industry in its early days. A landscape architect by training, she had already appeared in memorable roles such as Gerard Damiano's 'Memories Within Miss Aggie' (1974) and the underrated 'Wet Rainbow' (1974) by the time she took the playful role of Billy's 'Love Bunny'. Her goofy, fresh faced and child-like performance enlivens the film and provides it with a number of its best comic moments.
Sadly Mary disappeared from the New York scene in the late 1970s after becoming involved with a drug-addicted and guru-like boyfriend whose controlling ways she fell prey to. Fortunately she managed to break free from his clutches shortly before he accidentally killed himself engaging in an auto-erotic exploit.
Other actors include the urbane Alan Marlow, fresh from his turn as Pamela's inquisitive husband from the first Henry Paris film, real life roommates Helen Madigan (as the unabashed adult film actress) and Marc "Mr. 10 ½" Stevens (a party guest with an eye patch), and David Savage (returning for a similar blow-job receiving role that he had no doubt enjoyed in 'Pamela Mann').
Special mention should be given to the suave Gerald Grant who plays Gilly's most successful suitor who wines and dines her before seducing her in a luxury loft overlooking Manhattan. In real life Gerald had a successful career as a Broadway gypsy and his dancing skills were put to good use when he taught Darby the dance that they execute so well in the ballroom scene.
During this period Gerald had also appeared with Darby in a rare bisexual adult film 'Both Ways' and also in Radley's film 'Score', where the Broadway pro had serenaded the film's cast with the Cole Porter songbook on set in between takes.
Radley lost contact with Grant after this film, but remembers turning out for a New York showing of 'Score' in the early 1990s and felt sure that if he was still alive he would make every effort to attend the same screening. Sadly the night the film was shown, Radley learned that Gerald had recently passed away.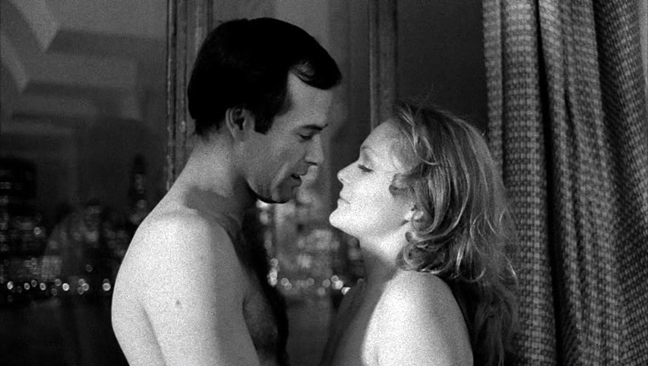 Gerald Grant and Darby Lloyd Rains
*
The Mansion, the Bus and the Locations
'Naked Came the Stranger' is notable for several memorable set pieces and striking locations.
The stunning house in which Billy and Gilly live is a genuine mansion rumored to have been the location where F. Scott Fitzgerald wrote the Great Gatsby. Built in 1855 it is situated at Kings Point, about an hour's drive from Manhattan. The waterfront property has a number of function rooms, nine bedrooms and substantial outside land, and so was ideal for accommodating the film crew. In fact Radley remembers that another film was being shot at the house at the same time but they were unaware of each other. The property also has a beautiful swimming pool – scene of the symbolic slow dance by Darby towards the end of the film.
In recent years, the house was listed for sale – for a cool $39,500,000, but sits sadly in a state of unloved disrepair.
Another historical location used was the venue for the ballroom scene. This was shot at the Hotel St. George, once the largest hotel in New York City and located in Brooklyn Heights. It had been used as a location for the film 'The Godfather' three years before.
Today, it is a landmarked building although it no longer operates as a hotel. It is located just one stop from Manhattan, atop the Clark Street subway station. The subway entrance still operates inside the Hotel itself, right before the main door leading to the no longer operating ballroom and check-in. Just like in the days of 'Naked Came the Stranger', the actual ballroom still sees hot and sweaty action on a regular basis; it now forms part of the Eastern Athletic Club and is filled with gym equipment.
The scene shot there was made all the more remarkable by the fact that it was shot in striking black and white by regular Henry Paris cinematographer, Paul Glickman. Paul was at the start of a successful career as a film cameraman and appreciated the freedom that Radley accorded him to experiment and be creative. Glickman was an amateur magician as well – a fact that Radley is quick to pick up on when he describes Paul's miraculous ability to work so cleverly and quickly. In this scene he excels and perfectly recreates the stylized look of a silent movie; Radley even used silent film cards made by a craftsman who had made dialogue cards back in the silent film era.
As with 'The Private Afternoons of Pamela Mann' the film was shot on Super 16mm – a less common format which gave the appearance of a 35mm film but used less film stock. Furthermore the film magazine lasted for 20 minutes – almost twice as long as for regular 35mm. On the downside, the format required the color to be rebalanced for each shot – and Duart Labs was the only place in Manhattan that could handle the technical problems that this presented. Despite this it still worked out considerably cheaper and looked impressive.
The bedroom that the couple adjourn to after the ballroom is in the same building as the ballroom – and boasts stunning views of the downtown financial district of Manhattan. Today the apartments have all been extensively renovated and sold as luxury condos.
One of the more unusual sex scenes was shot on the top floor of a London double decker bus as it drives around the elegant area around 5th Avenue. The bus was rented out for the afternoon from the theatrical restaurant and New York institution 'Sardi's'; it was used to convey theater goers from the recently opened Sardi's East restaurant to the Broadway theaters for the evening plays. According to accounts, as an added attraction the bus was often accompanied by Broadway stars themselves.
Central Park is also featured with the area around the Bethesda Fountain being used to good effect on a wintry day.
And the more attentive Henry Paris fans will also note that the hopscotch game that Billy and Phyllis play is in front of the same garage door last seen as the location of the rape of Pamela Mann.
The Rialto Report recently re-visited the locations in the film, and they are featured in a photo essay here.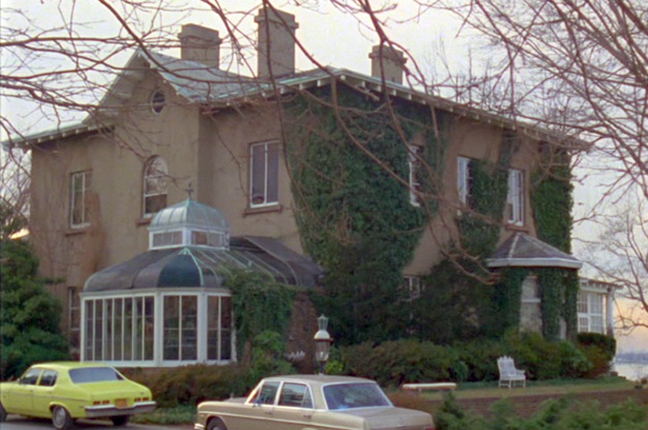 *
The Premiere, the Writers, and Misty Beethoven
The filmed opened on 21st May 1975 – five months after the opening of 'The Private Afternoons of Pamela Mann' – and the reviews were even better for this film. Playboy declared that it was an "all-out unzippered sex comedy, it sets a new high in sophistication and even makes explicit screens look sexier."
Radley invited the original Newsday writers to the premiere. Mike McGrady remembered his surprise at the explicitness of the proceedings: "There were quite a few of us. Unfortunately, we brought our wives and it was a hardcore movie".
Harvey Aronson remembers being similarly bemused at what they had spawned with their hoax: "The movie didn't follow the book at all. All they used was the title. After seeing the film, the actors all stood up. I couldn't believe that they'd show themselves in public".
If anything, Radley was surprised by the writer's reaction, remembering, "I had heard that there were some people that were kind of shocked. But the theater where it played was the most prestigious house of porn in America. I don't know what they were expecting".
It made no difference – Henry Paris now had two bona fide porno chic hits under his belt. He was the talk of the industry. It was time to turn his attention away from Pamela Mann and Billy and Gilly Blake. The time had come for his masterwork. It was time for Seymour Love, Geraldine Rich, and Lawrence Lehman.
But mostly It was time for Delores 'Misty' Beethoven.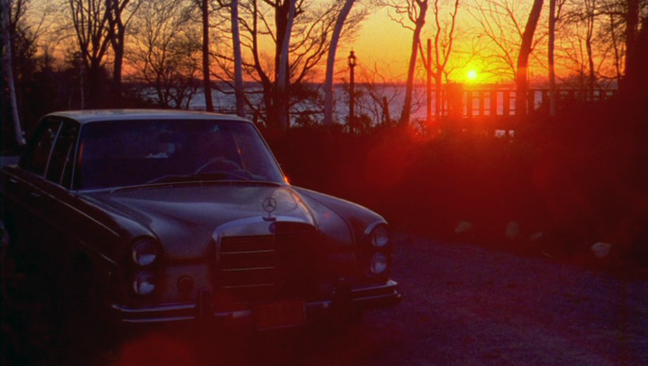 *