Radley Metzger, the filmmaker behind groundbreaking movies such as Thérèse and Isabelle (1968), Camille 2000 (1969), Score (1974), and The Opening of Misty Beethoven (1976) passed away on Friday March 31st, 2017.
This week, The Rialto Report will be paying tribute to Radley by posting a new article about him each day.
In this piece, Ashley West remembers his friendship with Radley.
_______________________________________________________________________________________________
I knew something was up when I didn't get an immediate reply to the last email I sent him.
I didn't expect him to respond straight away every time, but this email was different.
This email contained a pun.
You see, for many years Radley and I had long-running email exchanges, swapping bad puns on a particular subject. We'd go backwards and forwards, sending each other ever-more ridiculous puns. Neither of us would back down until one of us was exhausted. We were competitive, and Radley usually won.
But recently he had missed our regular lunch date, and I was concerned.
So I emailed him to tell him that I felt like a German vegetarian: I feared the wurst.
Silence.
Not a great pun, but no reply at all?
Like I said, I knew something was up.
*
Radley and I would meet at midday most weeks at the Palace Diner on 57th Street in New York. It was a cheap and cheerful place that attracted a strangely eclectic crowd. Women in furs eating by themselves, college kids trying to keep a lid on their expenses, and blue collar city workers.
I would get there early. Not because I'm naturally prompt, but because I liked to look up the street and enjoy the expectation of Radley's arrival. Once I'd spot him in the distance – his handsome shock of white hair was always the first thing I'd see – I liked watching him slowly amble along the New York avenue, smiling at people as he passed them.
He was a good-looking man, and was invariably dressed in the same no matter the weather – silk cravat showing above his dark blue sweater.
He'd greet me with a warm, firm handshake. We'd sit down at our regular booth, order matzo ball soup for two, and then the conversation would begin. It always started the same way.
"Who's died?" he'd ask, with a mischievous glint in his eye.
I'd proceed to update him on anyone who had passed from the world of film he'd once inhabited. When I finished, he'd pause for effect.
"And who's not feeling too good?"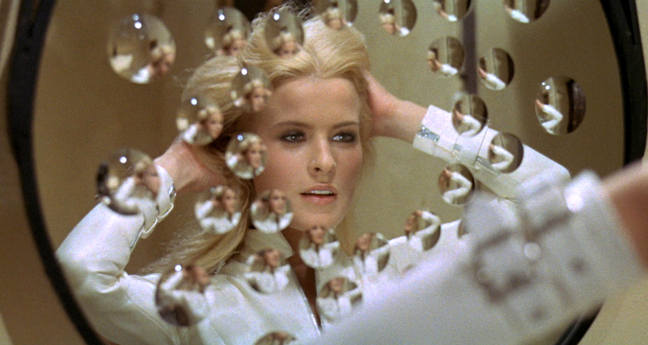 *
I first contacted Radley many years ago. I'd just arrived in New York, and rather than walk around Central Park or visit the Empire State Building, I picked up a phone directory and checked to see if he was listed.
He was. So I called him. And he picked up the phone.
I told him how I'd seen his film Barbara Broadcast at an Italian cinema in the late 1970s. I explained how it had affected me, changed me even. I asked him about the editing in Camille 2000, and the location used for The Lickerish Quartet, and the actress in Dark Odyssey. I talked too much, but he listened patiently. I asked him if he'd ever considered writing an autobiography.
He seemed vaguely suspicious but gratified by the attention, and he suggested we meet.
"Let's get together at a sophisticated restaurant" he said. "How about the Palace Diner?"
*
Radley was proud of his legacy – and rightly so. After starting his career editing trailers for Janus Films, a major distributor of foreign art films, he emerged in the mid 1960s as an auteur making artistic, erotic films such as Carmen, Baby (1967), Thérèse and Isabelle (1968), Camille 2000 (1969) and The Lickerish Quartet (1970). He shot many of the films in Europe, adapting them from novels or other literary sources, including 'Carmen', 'La Dame aux Camélias' and 'Six Characters in Search of an Author'.
Radley was talented, but he also surrounded himself with gifted collaborators who he was quick to acknowledge. Together they created a series of films that were distinguished by their lavish design, witty screenplays, and striking cinematography. They were daring too: as one critic wrote, they capture – as much as they contributed to – the emerging sexual revolution.
Radley was a smart businessman, and the company he founded with longtime partner Ava Leighton, Audubon Films, became a pioneer in the production and distribution of his, and other's, erotic films.
But the film market was changing. In 1974 he made Score, an adaptation of a stage play, which he shot in Yugoslavia. The film contained mildly explicit sequences but wasn't successful – at least not as successful as the new hardcore films that had started to play in competing theaters. It marked a sea change in Radley's career: "Suddenly nobody cared about what we'd been doing. The rules had changed. We resisted X-rated movies. We felt we were way above that sort of thing. Finally we succumbed and decided to do an X-rated feature."
Overnight Radley became 'Henry Paris', and in six days he shot a pornographic movie called The Private Afternoons of Pamela Mann. In some respects nothing had changed: all the elements, such as his fascination with the ennui of the sophisticated, were still there. But in many other respects, everything had changed for ever.
Radley went on to make some of the best adult films of all time, including The Opening of Misty Beethoven, Naked Came the Stranger and Barbara Broadcast. But his relationship with his explicit adult films was always complicated. He was grateful for their success but bemused and sometimes resentful of how they frequently received more attention than his previous work.
He never saw any of his films after he finished post-production on them. When they were exhibited in his presence, he would wait until the theater lights dimmed before slipping out and going for a walk. He would return and take his seat for the final credits. Most of the time no one would notice. When I recorded commentaries with him he would insist on having his back to the films, and asked for the volume to be turned down low.
I asked him why he never wanted to watch them. He said he feared that they wouldn't match his happy memories.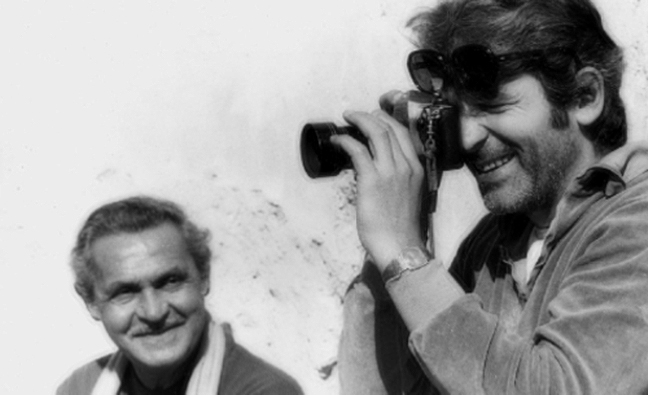 *
Radley loved film. All film. He went to the cinema several times a week, seeing a mixture of mainstream, art-house, and vintage films. He always wanted to know what I thought of a movie, and expressed dismay (actually, more like personal affront) if I hadn't seen a particular work – especially if he considered it to be a classic.
His own opinions were crisp, authoritative and funny.
Birdman? "It could have been one of the best films of all time if only it had ended twenty minutes earlier."
Son of Saul? "Brutal. And not nearly as much fun as Singin' in the Rain."
The Passionate Thief? "One of the most criminally underrated films of the 1960s."
He had an encyclopedic knowledge of films and was full of anecdotes about them.
He asked me if I'd set up a website for him where he could post his own film reviews and musings. I thought it was a great idea. We mapped it out, but then he became concerned there'd be no interest in it. I disagreed and told him that many people would love to read his takes. In the end he got cold feet and the website never got off the ground.
*
Radley would arrive for lunch at the Palace Diner each week with a hand-written list in his top pocket. Despite his advancing years, he still had an insatiable desire to remain active and relevant.
Sometimes he wanted me to do some research such as find someone for him. The first person he wanted me to locate was Jeanne Jerrems, the star of his first film Dark Odyssey (1961). He shrugged, and said they'd been 'sort of' friends. I found Jeanne living in France where she told me of the torrid affair she enjoyed with Radley while making the film. Clearly being 'sort of' friends with Radley could have benefits.
Most of the time though, his list would relate to the work he wanted to do with his films. He was keen to return to directing, and we had a number of projects in development. We recorded commentaries for all his remaining movies. He shared photographs and documents with me that he'd found in his vault.
One time we talked for hours about his plans to finally release what he referred to as 'The Lost Films of Henry Paris'. He told me how he'd returned to X-rated films incognito years after making the five hardcore Henry Paris films. The 'missing' films were The Tale of Tiffany Lust (1979) and Aphrodesia's Diary (1984). Neither were credited to him as he feared at the time they would compromise his efforts to establish a mainstream career. He slowly opened up about them, saying that French backers had financed them and he'd made them for the money. Now, over thirty years later, it seemed he may be finally willing to accept authorship.
Sometimes Radley's failing hearing meant that he would discuss his films rather loudly, which could be unnerving when talking about the mechanics of how he directed a particular sex scene.
On one occasion, a fellow diner overheard our conversation, and sent over a note to us saying that he was honored to be in a restaurant at the same time as "such a legendary filmmaker" whom he'd long idolized. He insisted on paying for our food.
I still have the scribbled message. It goes on:
"For years I have followed your career and appreciated the artistry that you brought to the field of X-rated films. You took risks and you were brave.
I know I will look back and remember today with great happiness. I will be able to proudly say, 'I remember the day I ate in the same diner as Gerard Damiano".
Radley stood up, went over to the fan, and thanked him for liking his films.
We laughed all the way down Park Avenue.
*
Our meetings weren't restricted to the Palace Diner. Radley was a member of the Friars Club, the New York private society composed of comedians and other celebrities, and famed for inventing roasts. He would host dinners there surrounded by portraits of entertainers and personalities who'd been roasted and toasted.
Radley often asked about Jamie Gillis, the lead actor in his film The Opening of Misty Beethoven (1976). By the mid 2000s, Jamie was living in New York again but they hadn't seen each other since the early 1980s. I knew that Jamie wanted to see Radley again, so I brokered a meeting that took place at a Leonard Cohen concert in February 2009.
Jamie had just found out he had terminal cancer and was in the mood to reconnect with someone he'd greatly admired for so long.
It seemed fitting that the two aging pioneers came together at a show in which Cohen sang, "My friends are gone and my hair is grey, I ache in the places where I used to play." They came together like a long-separated father and son, moved to be in each other's company.
In 2015 I arranged for Radley to meet Catherine Robbe Grillet, who'd written the novel L'Image on which he had based his film The Image (1975). It was the first time they had met, and the encounter was charming. Catherine led Radley to a corner of the room where he spoke to her quietly in impeccable French. I heard them occasionally giggle like school children.
Often we met at places that had a connection to Radley's films. Last year he took me for birthday tea at the Plaza Hotel, where parts of The Private Afternoons of Pamela Mann had been shot. We'd dine regularly at the Four Seasons restaurant where he had held the premiere and after-party for The Opening of Misty Beethoven. And sometimes we'd meet in the lobby of the Milford Plaza, where he had filmed the restaurant scene for Barbara Broadcast.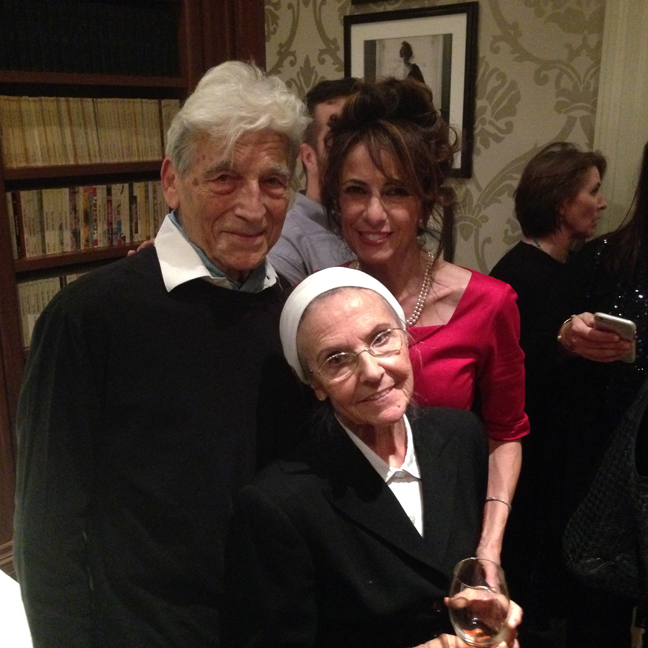 Radley with Catherine Robbe-Grillet and author Toni Bentley
*
When I first met Radley, he expressed mild surprise that other directors of his generation had received accolades that had seemingly passed him by. He wondered if it was because of the Henry Paris period.
Fortunately things started to change in the last few years.
He was invited to lecture at the Museum of Modern Art, The George Eastman House in Rochester, the Telluride Film Festival, and the Olympia Film Festival.  The Museum of the Moving Image in New York presented a day-long retrospective of his features.
In 2010, Radley was presented with the prestigious German Independence Honorary Award at the 17th Annual Oldenburg International Film Festival where a retrospective of his films was shown. In 2013 he was invited back to the festival to serve as a judge.
And in 2014, Radley received perhaps the most gratifying recognition when the Lincoln Center in his hometown of New York presented 'This Is Softcore: The Art Cinema Erotica of Radley Metzger', a week-long retrospective of his films. He was there in person to proudly present the movies.
He had finally received the recognition he richly deserved.
*
Radley passed away just before 9pm on Friday evening, March 31st.
I received a call shortly afterwards informing me.
The purpose of oral history is to let the subjects speak in their own words. So at The Rialto Report, we try and restrain from expressing our own opinions.
But let's not mince words.
Radley was the reason for the Rialto Report. It wouldn't exist without him. He was the alpha and omega of the industry for us.
He was our friend.
And we're missing him already.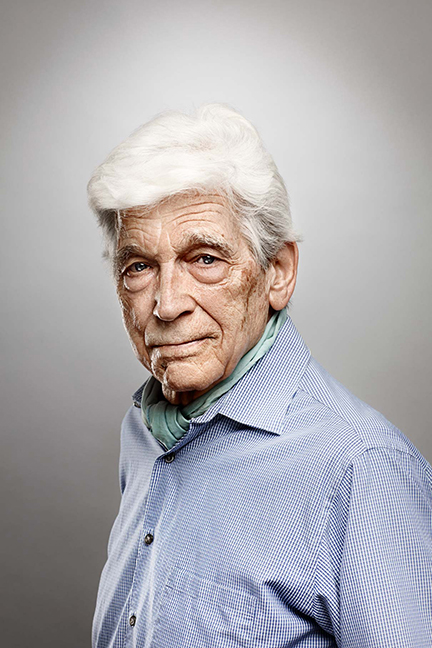 *