Last week, we looked back at the first half of the life of Ann Perry – a one-time aspiring nun, fashion model, go-go dancer, and sex-film performer.
In this installment of The Rialto Report, we remember the second half of the life of Ann Perry, in which she moved behind the camera and became a director, producer, XXX-production company owner, and President of the Adult Film Association of America (AFAA).
Thanks to Ann's son, Greg Yedding, we are sharing Ann's personal and unpublished scrapbooks which document her remarkable life.

These pictures have been annotated with excerpts of a conversation between Ann and Ashley West, and also a recent interview with Greg himself.
You can read Part 1 here.
Sincere thanks to Greg Yedding for permission to republish the photographs.
——————————————————————————————————
7. Ann Perry in Sexploitation – The Films
I started acting in films in earnest in the late 1960s. With hindsight, it was the last gasp of the softcore era. It was the time when men had to leave on their socks and jockey shorts… but still try and look attractive and like they were having sex. Not easy! As for the women, we could be topless – but no pubic hair! It was all relatively tame – but it was a long way from the convent.
The directors were men like Bob Cresse and Don Davis, and the stars were Marsha Jordan. I got to know everyone well – it felt like a small industry – and I quickly built up a resume of films.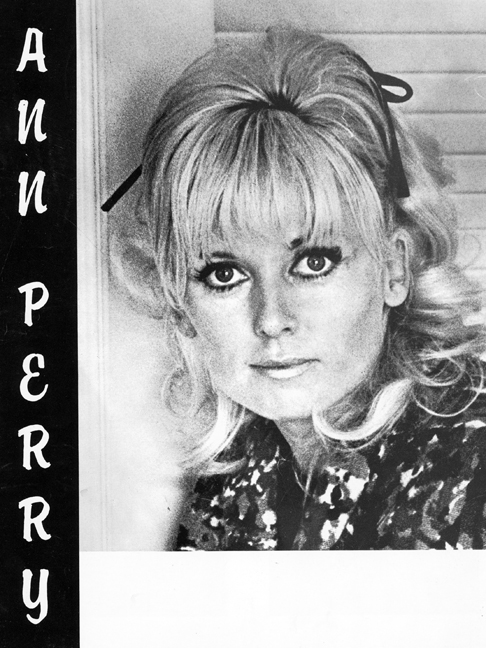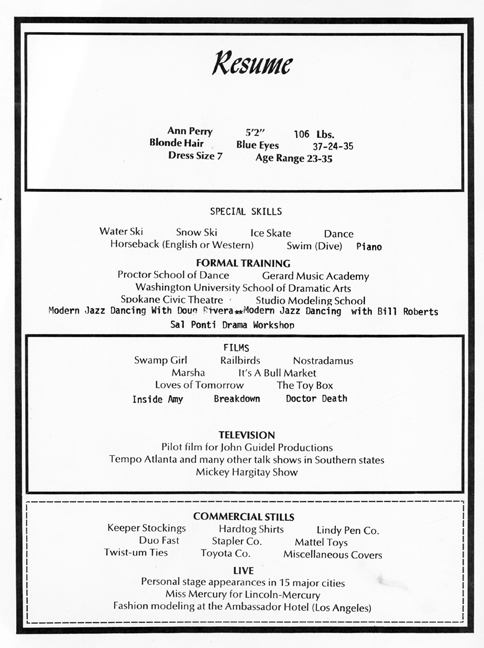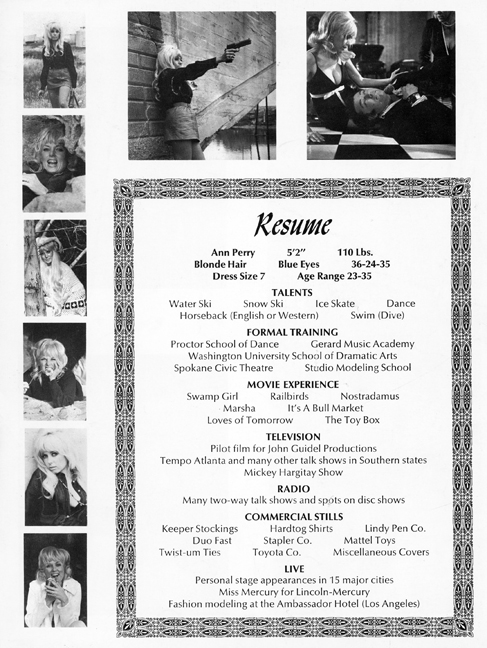 Greg Yedding: "My mom got an acting part in the Batman TV series – she was one of Batman's adversaries, a villainess. But her part was cut and she never appeared in the series."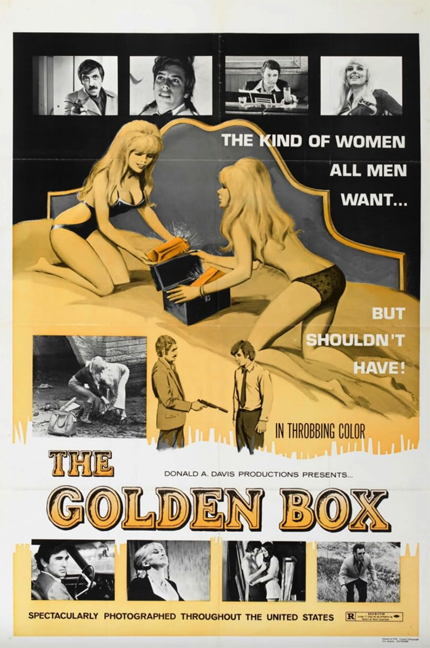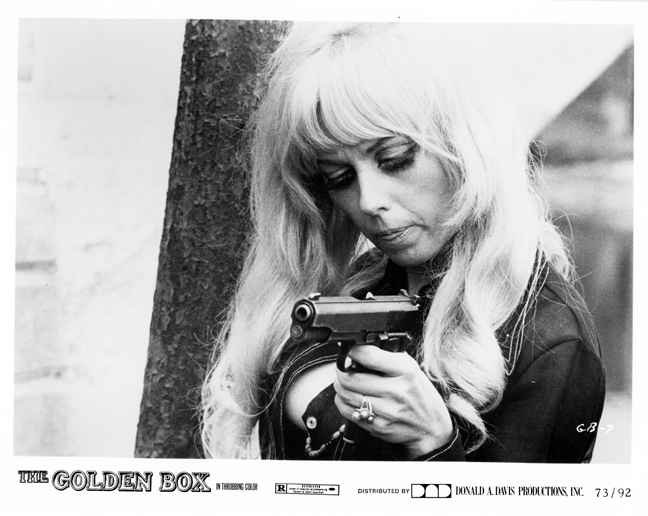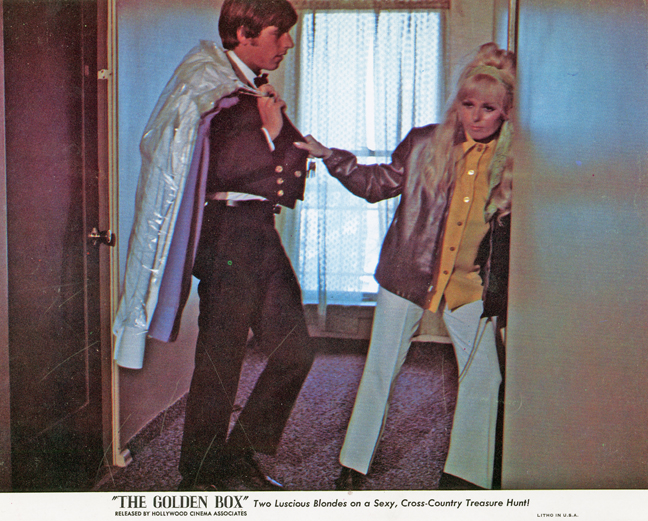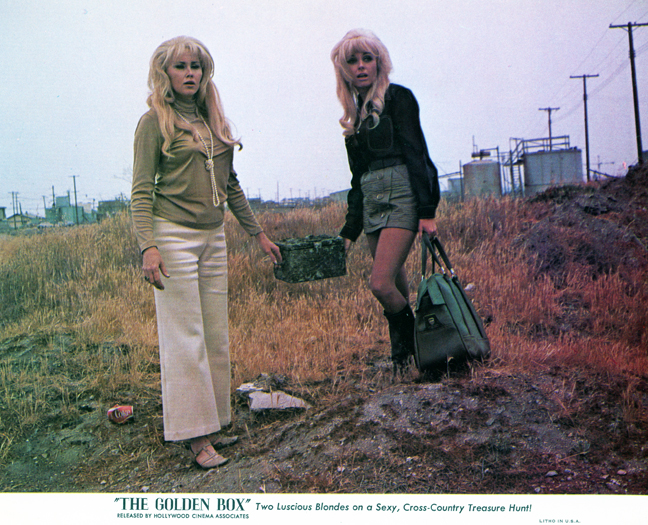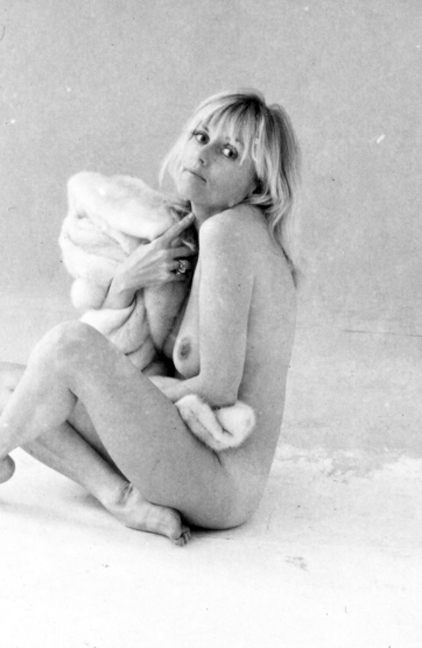 Don Davis was one of the directors I worked with most in the early days: we made Marsha: The Erotic Housewife (1970), The Golden Box (1970), Swamp Girl (1971) and others.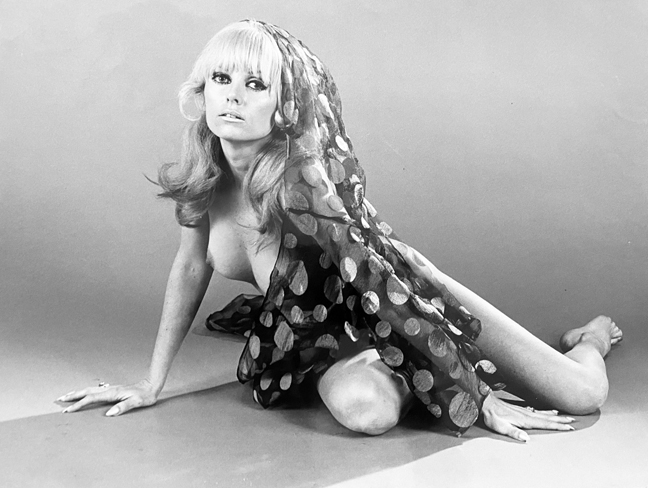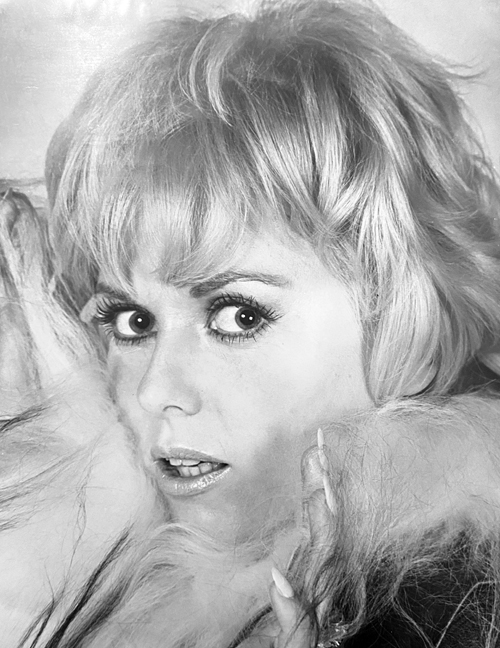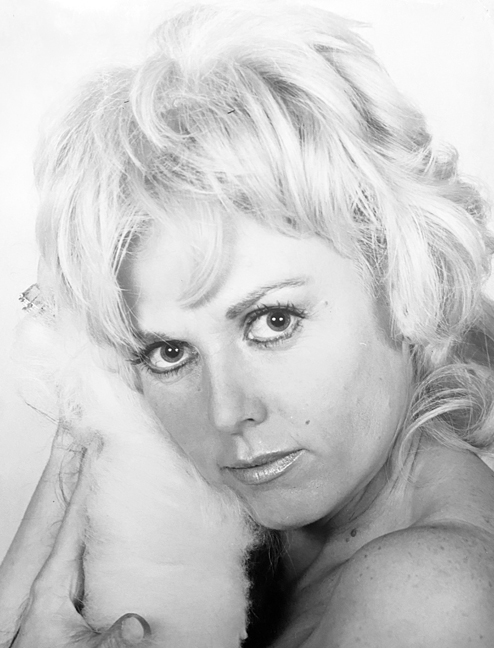 Greg Yedding: "After she and my father separated, my mom lived with (the film director) Don Davis, and together they made a number of softcore films. One of mom's co-stars was Marsha Jordan, and as a kid, I used to hang around with my mom and Marsha and go to San Diego to the Pussycat Theater when they were signing autographs.
"I grew up with Marsha and I was told to address her as 'Aunt Marsha' as if she was my aunt."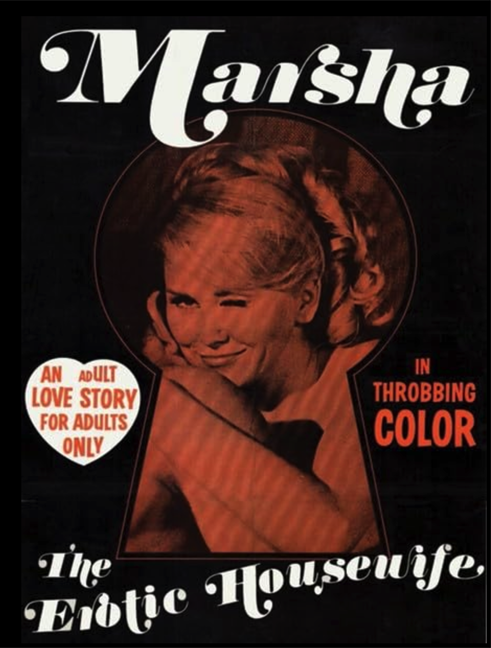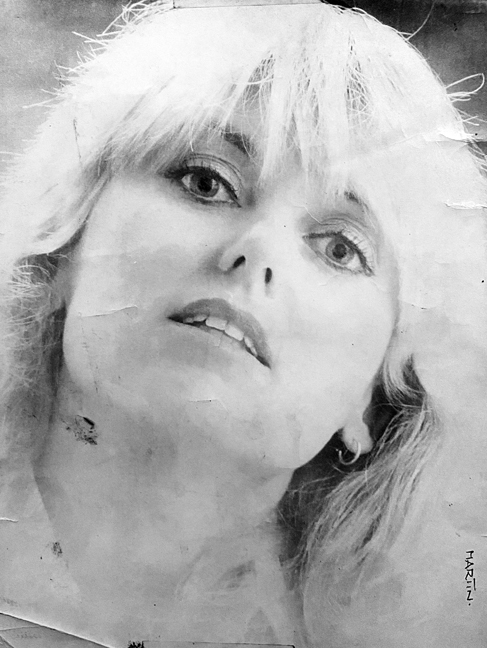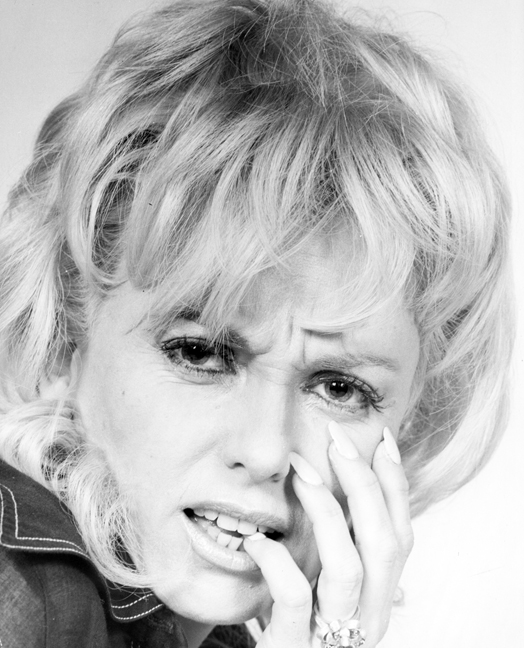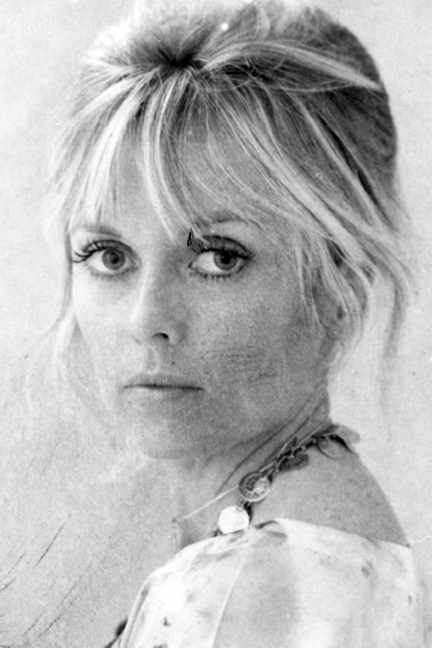 In the early 1970s, the adult film business was changing and the sex becoming more explicit. I had no problems about working on these films, but I never did hardcore sex myself.
I remember making a film with John Holmes called Doctor I'm Coming (1970). I remember being on the phone in several scenes while actors were having sex in different rooms. I got to know John quite well as he appeared in several films I made later in the 1970s.
The nature of films may be have changed but it was still fun and I got more and more involved.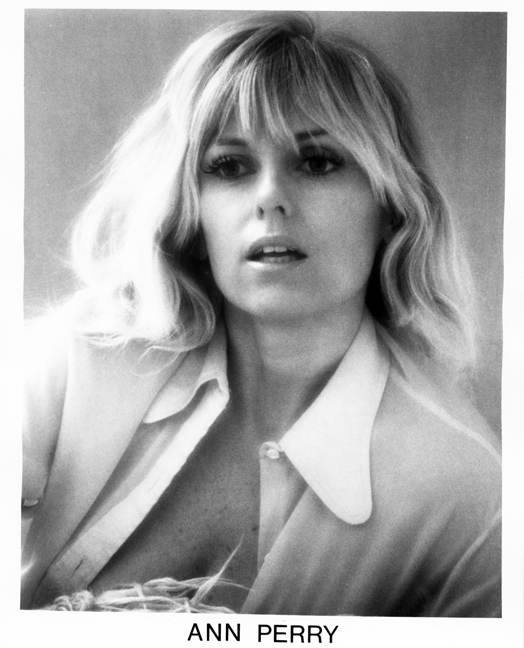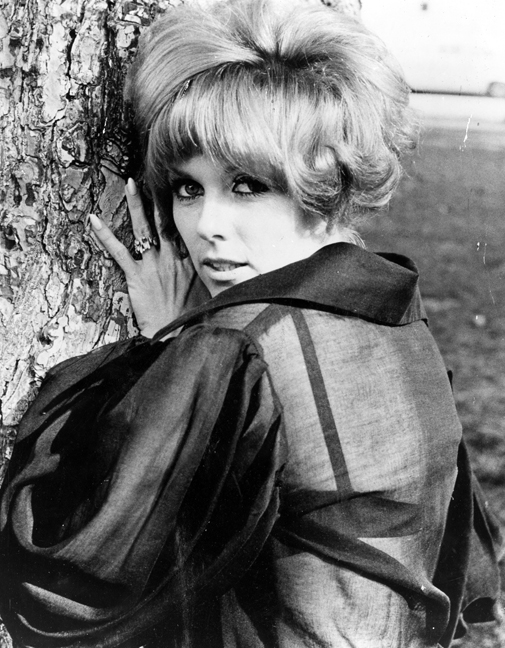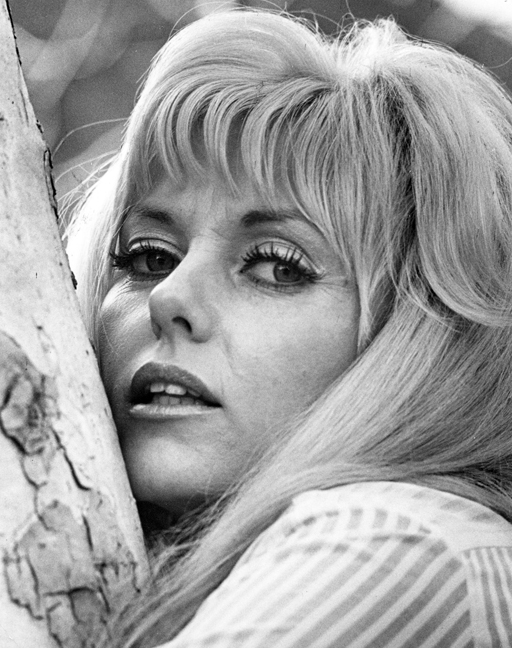 After appearing in front of the camera, I started getting more involved behind the scenes. I started by writing scripts; then I started a mail order company.
To start, I sold photographs and then 16mm films, and then I began to make my own films. The first ones I directed were terrible: I think the first was called 'Peter The Great' which featured a midget.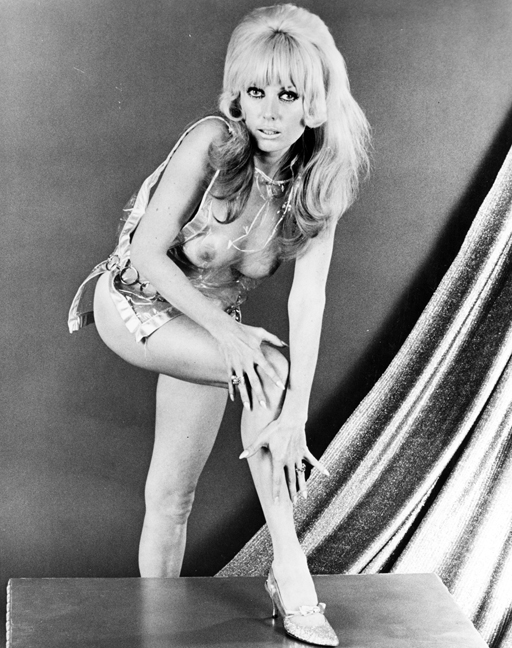 I became more involved in making and selling films and I gradually retired from acting. Occasionally I would appear in the films of people I knew – like Walt Davis – but I slowly moved to working behind the camera full time.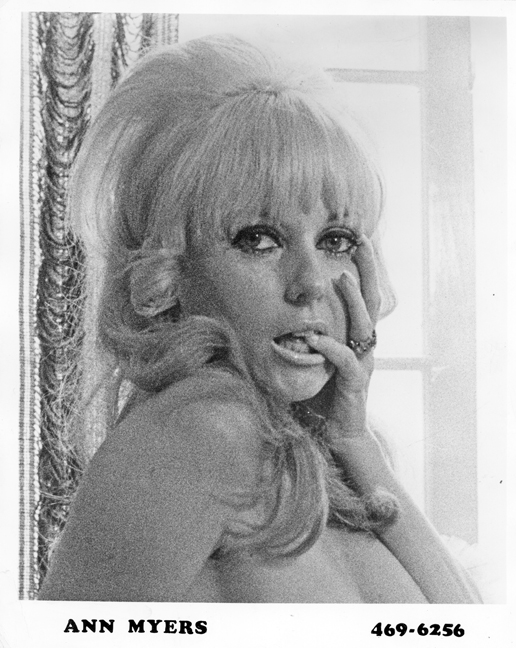 *
8. XXX Production
One of the first of the bigger budget films that I got involved in was Swamp Girl (1971) – made by Don Davis whom I was living with at the time.
I was just a lowly production assistant, but it was like a 'proper' film with a real star – country singer, Ferlin Husky – and a location shoot in Florida.
I learned a lot on that film: it was like a crash course in how to make a low-budget film.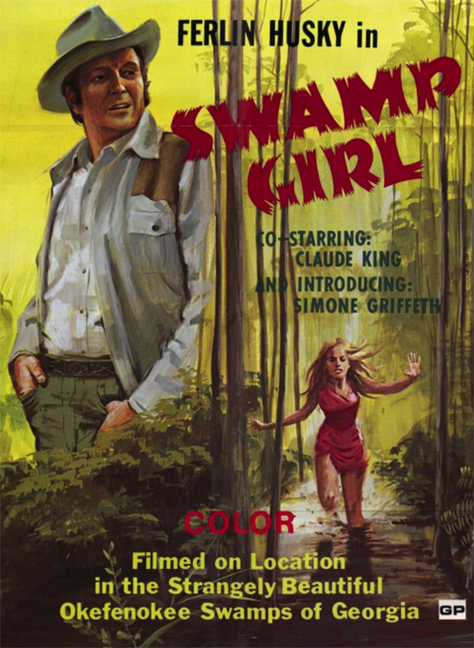 After 'Swamp Girl', Don Davis and I split, and I got married for a third time to Don Perry… another disastrous relationship!
Greg Yedding: "Don Perry's wife, Patty Gardner, was mom's best friend. Patty divorced Don Perry, and mom married him in 1971.
"Don was a businessman, owning a successful magazine. He was the type of man that my mom liked, but he was a pretty abusive stepfather to me. My sister Linda (from my mom's first marriage) came to live with us. She was 13 at the time. Something happened. To this day, no one knows for sure what actually happened. But the result was that my mom threw her out… and Linda was never heard from, or spoken about, again."
It was when I was married to Don Perry that I set up my production company, Evolution Enterprises. That was the company I used to release most of the films I made for the rest of my career.
Greg Yedding: "My mom got Evolution Enterprises but it belonged to someone else first. This person was indicted and sent to jail, so, to protect the company, he transferred it into my mom's name. After that… she just kept it and used for her own films."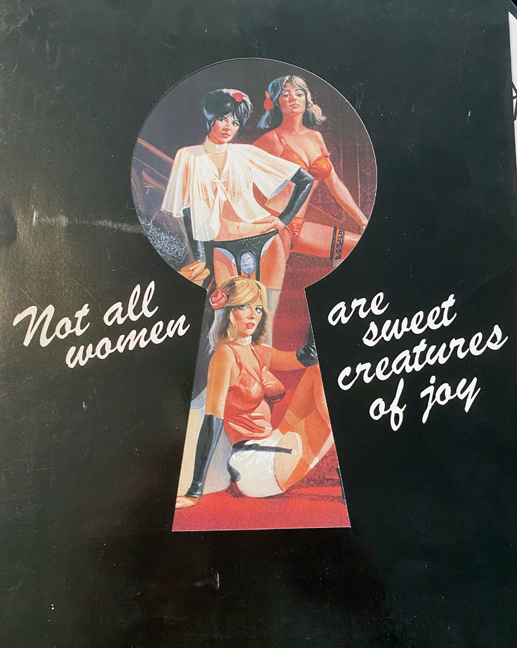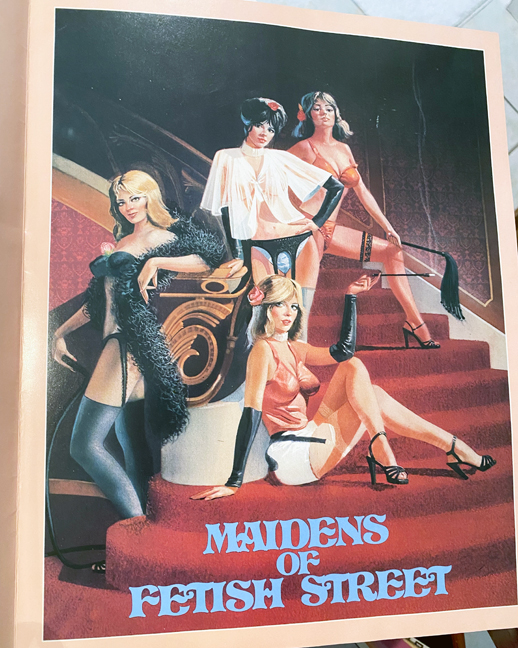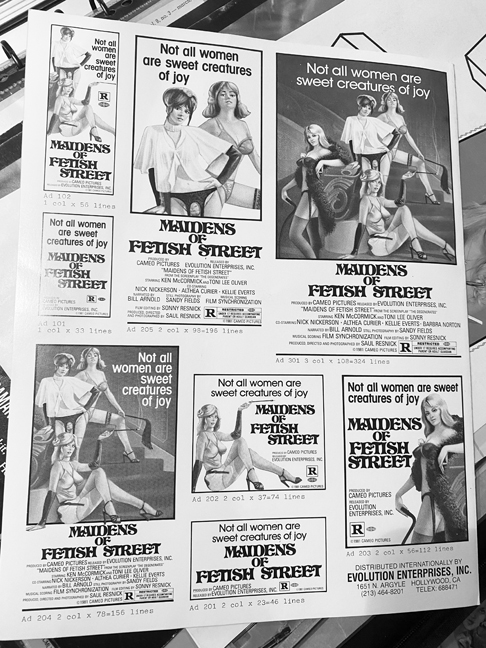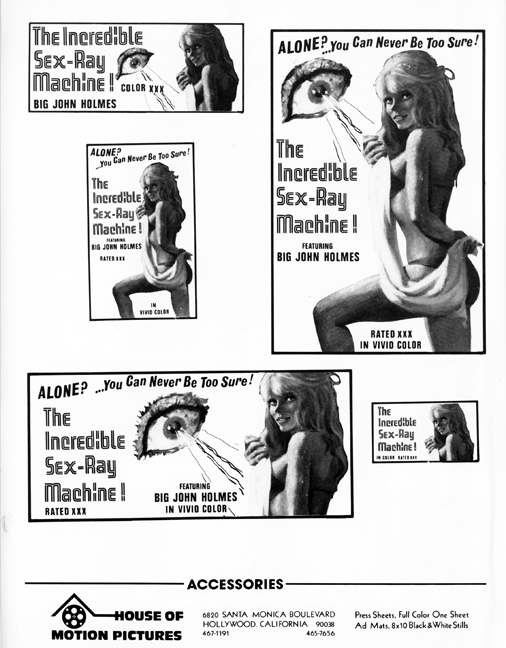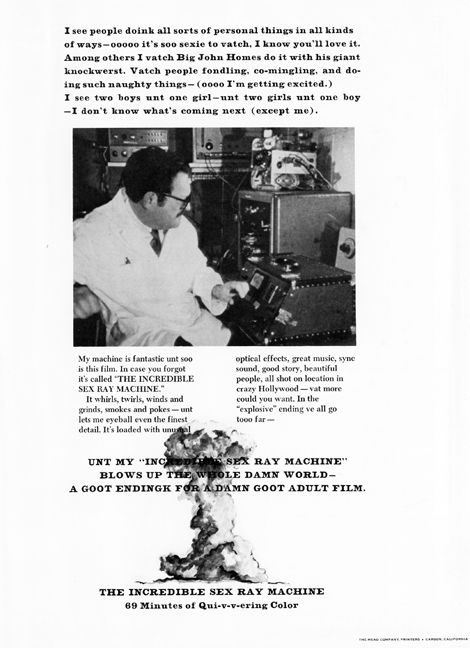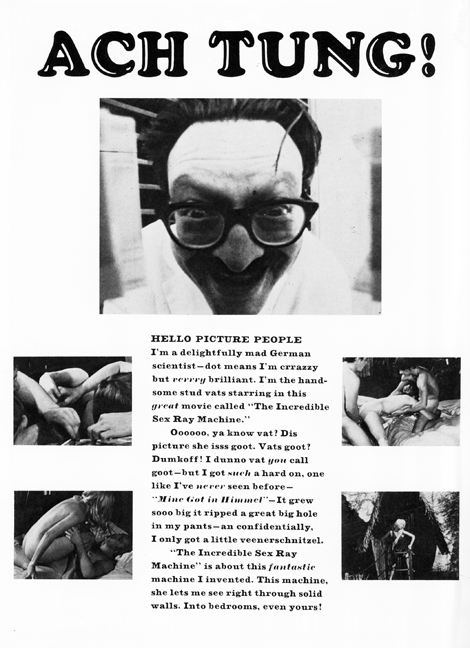 I shot most of my films in Los Angeles because that was where all the film-making talent was. I took control over all aspects of the pre- and post-production.
Take casting for example: I was embarrassed to ask the male talent to strip off so I could see their bodies. I also felt bad for them to be treated like a piece of meat. So instead I'd ask them to give me photographs and then I'd call them if I liked what I saw.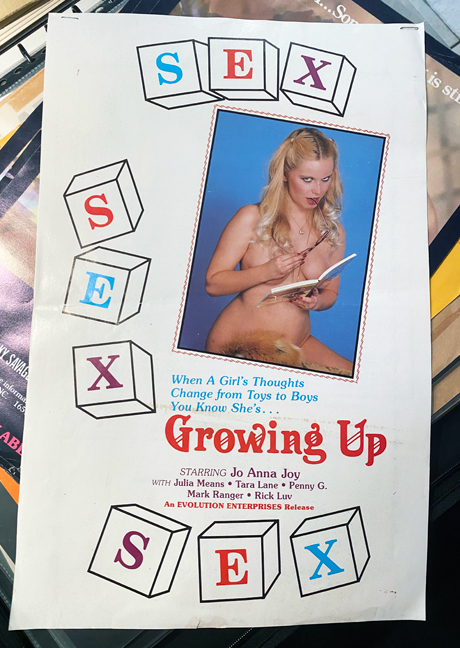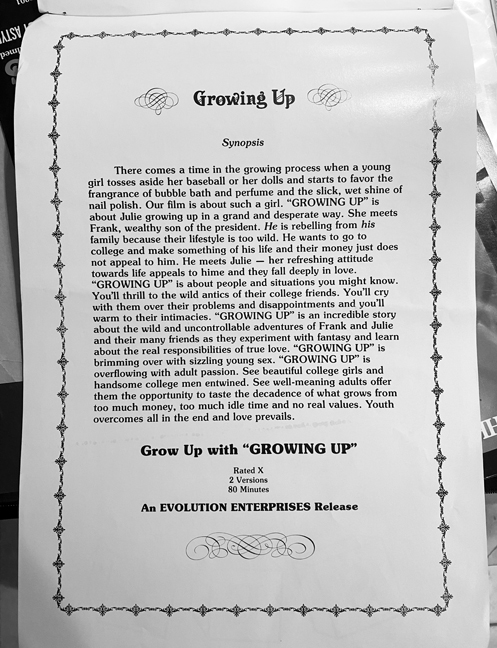 I used the money I was making on my 16mm films to start making 35mm films. I believe that the first 35mm I did was Count The Ways (1975). It was a romance story and women liked it which was great. I wanted to handle a sensitive love story in a way that was erotic and delicate. It was very successful.
I took the money and rolled it into the next film.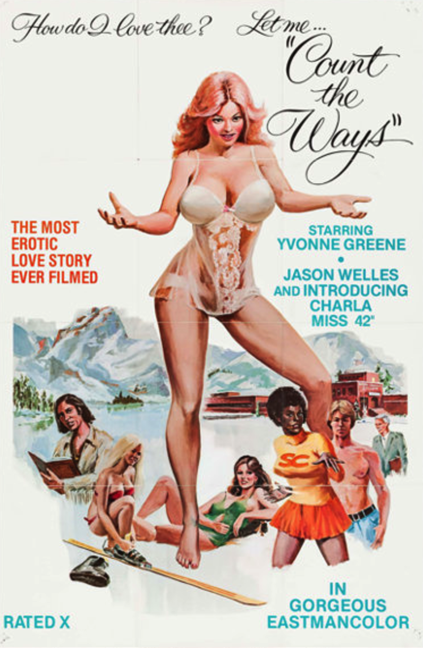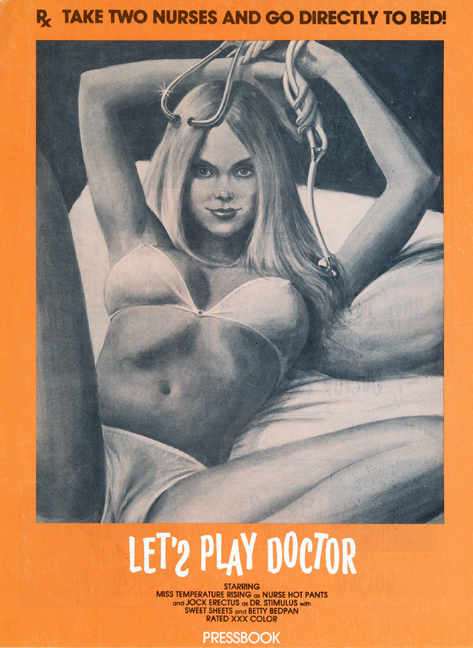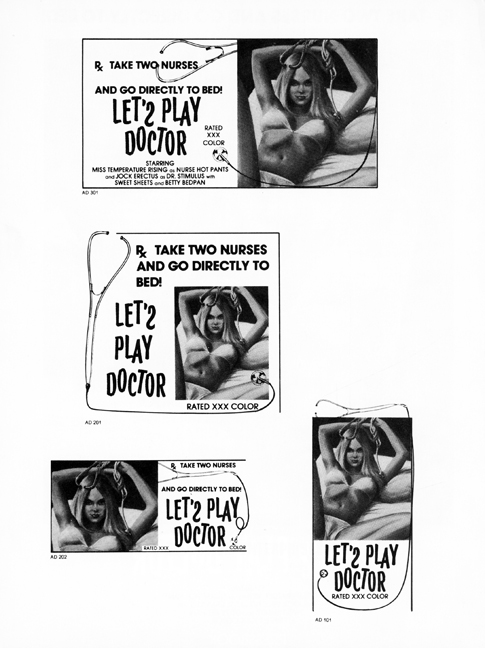 My sets were always very professional. I trusted everyone and they trusted me. I had a few hard and rigid rules – the most rigid was that no drugs were allowed on the set. No exceptions. It wasn't so much a problem in the business back then, but it was more a problem in society so we had to be careful.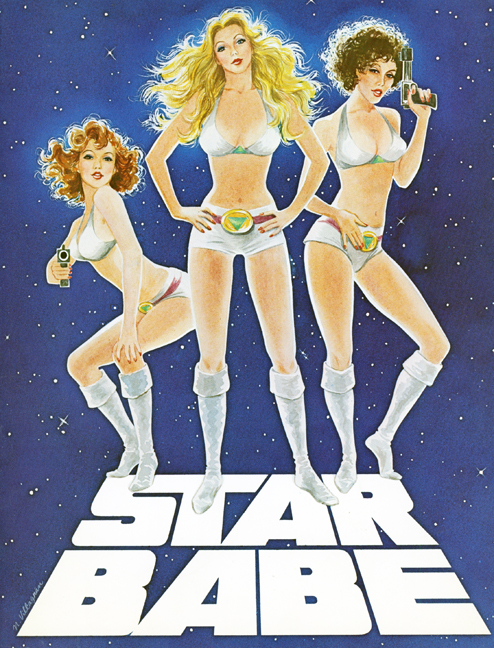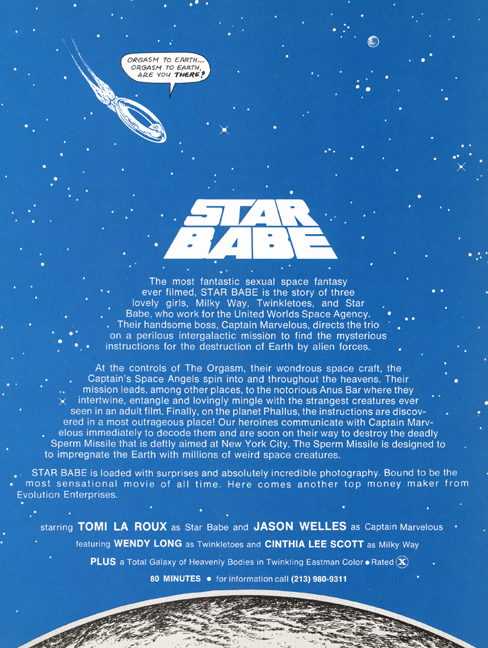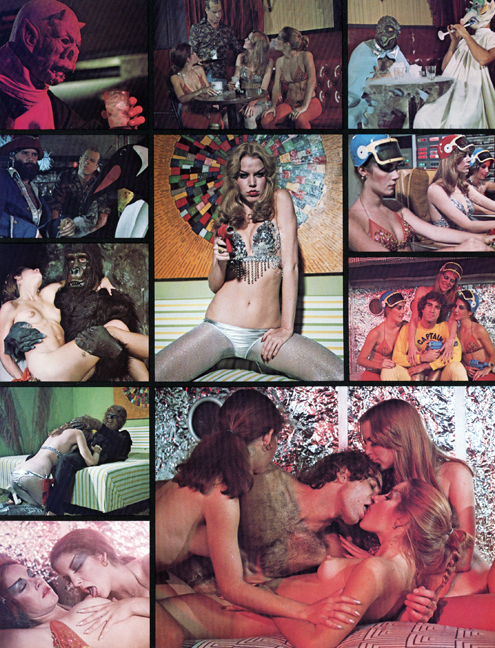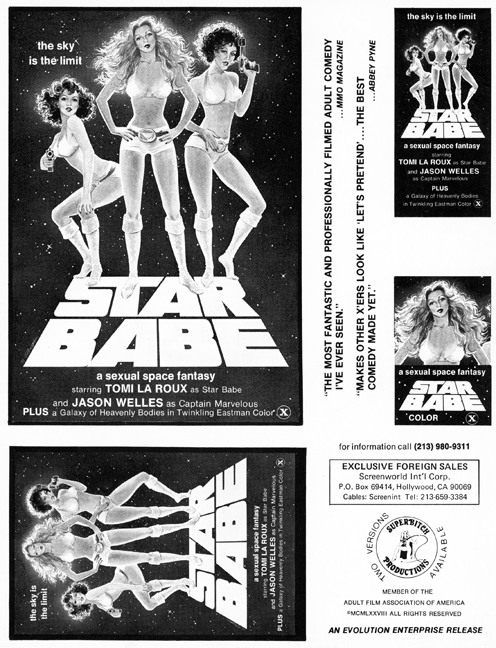 Greg Yedding: "During this time I was a teenager – and I was told that I couldn't bring friends home. That was because the family home was sometimes used for shoots, and you never knew who was going to be running around.
"Eventually my mom gave me a job in the office, stuffing envelopes and mailing out adult products. That was my home life. It was strange, but it seemed normal to me"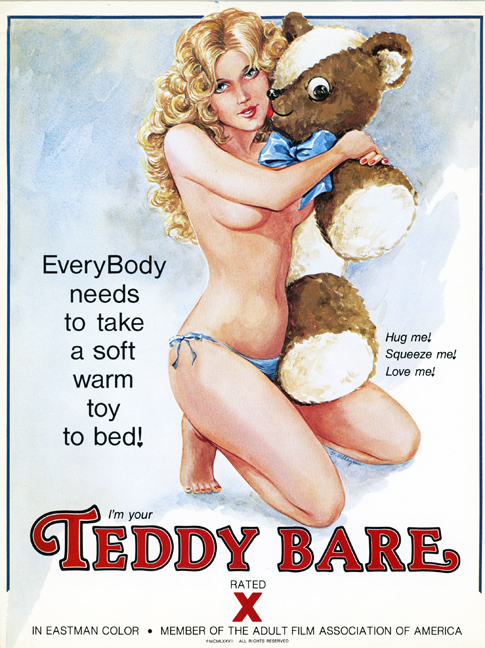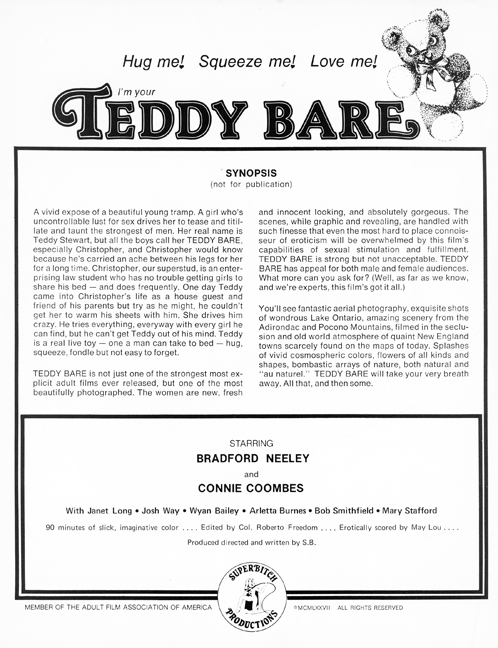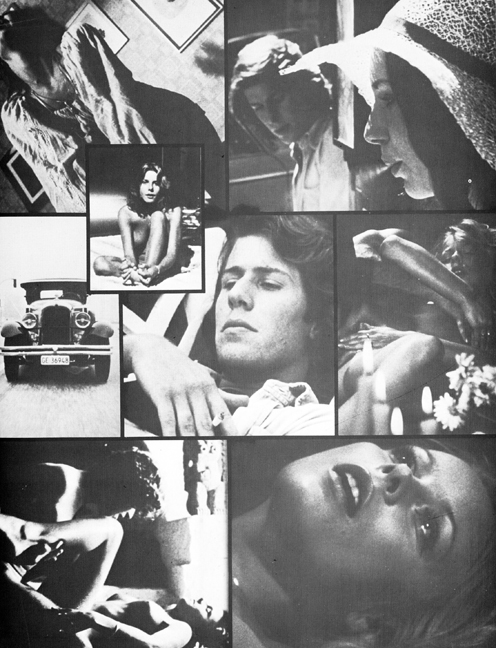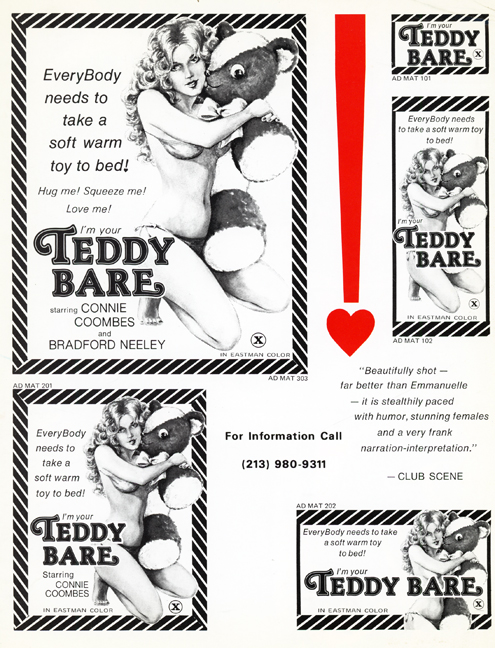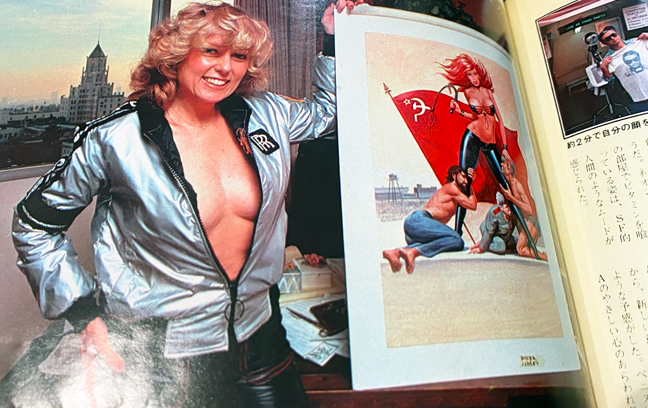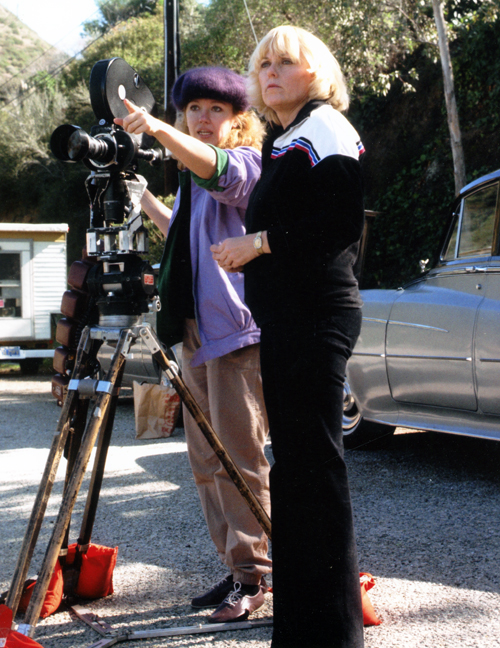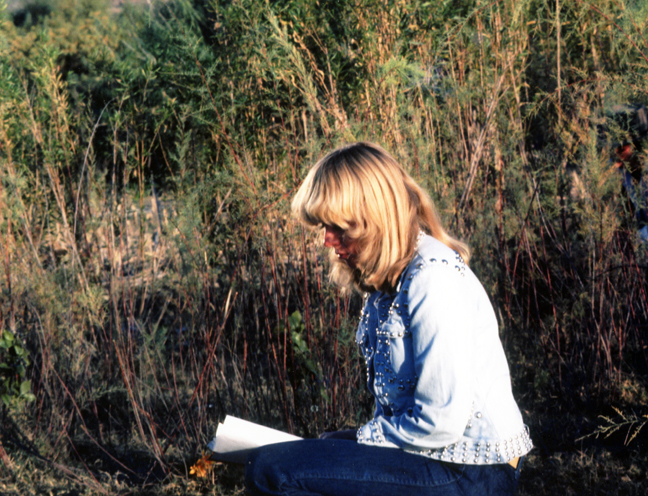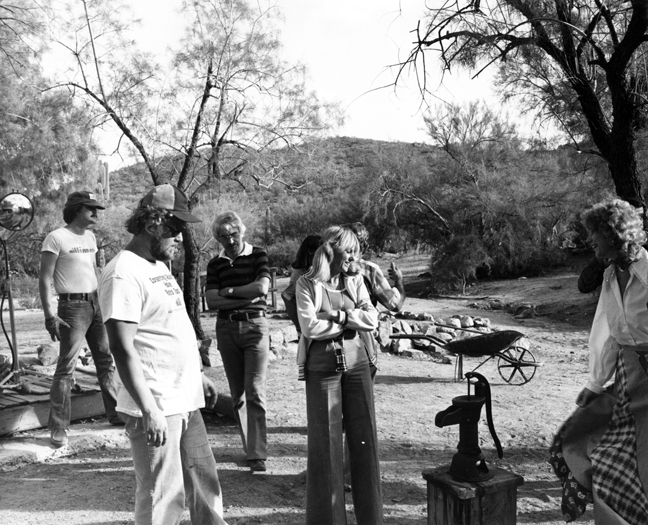 The film that I'm most remembered for is probably Sweet Savage (1979) – which featured the Hollywood star, Aldo Ray.
We shot it in Arizona over a month – and it was a good hit for us and won a few awards. We took it over to the Cannes Film Festival.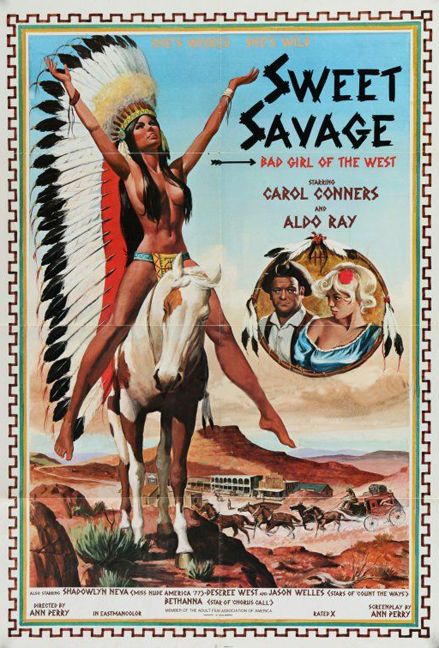 It was on the set of 'Sweet Savage' that I met Joe (Rhine). He was our attorney on the production.
Don (Perry) was the film's producer but our relationship was effectively over. We were fighting all the time and were splitting up.
Joe had a law office in the Fillmore district of San Francisco, and he specialized in representing the underdog – anyone from counterculture figures like Timothy Leary to draft dodgers and drug rights activists. He became known as the Mitchell brothers attorney when he obtained a court injunction in 1973 to prevent police from seizing copies of Behind the Green Door from theater operators. After that, he represented adult movie theaters, porn bookstore operators, topless clubs… you name it. In fact, when we started dating he was defending Artie Mitchell who'd been arrested for showing X-rated movies to his daughter and her friends at a birthday party. Joe proved that Artie had been showing a film about a grasshopper called 'Hoppity Goes to Town'!
After dating for a year, we decided to get married. This time, I had met the right man!
*
9. Marriage to Joe Rhine
Our wedding was a great occasion.
It took place at our house, and all the guests were Joe's legal clients and colleagues – and porno filmmakers! The Mitchell brothers were our best men.
Greg Yedding: " My mom had this parrot named Flipper. When the minister asked if anyone objected to the marriage, Flipper shouted, "Oh no!"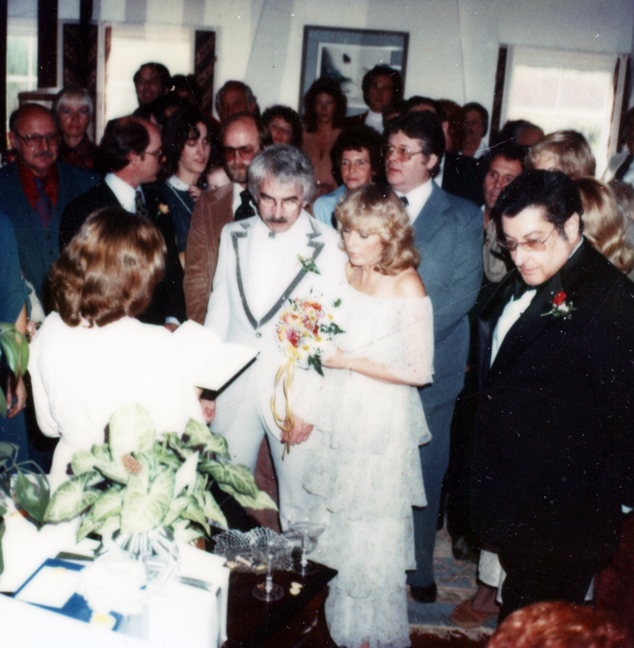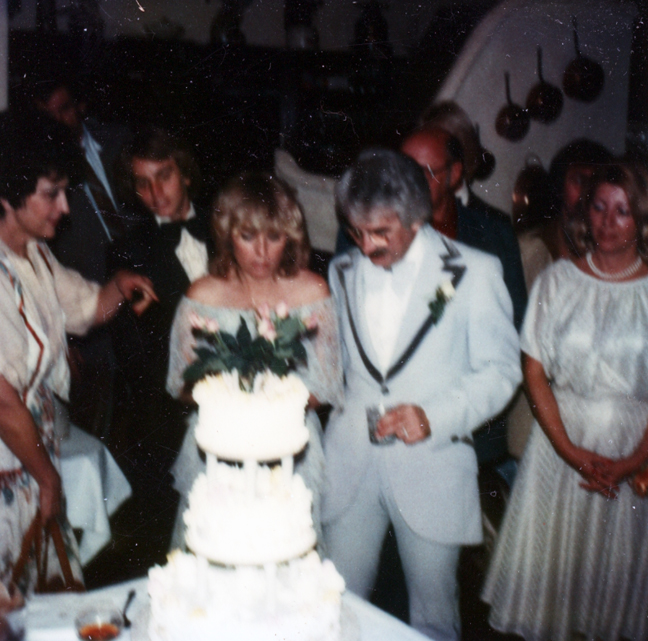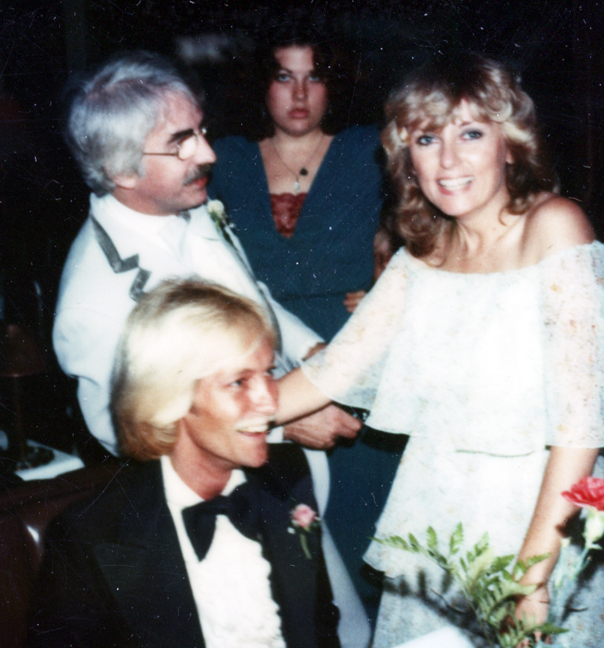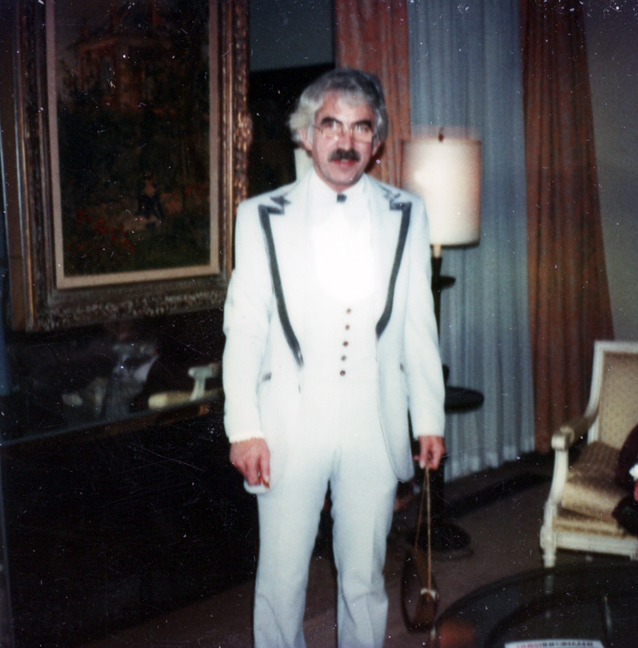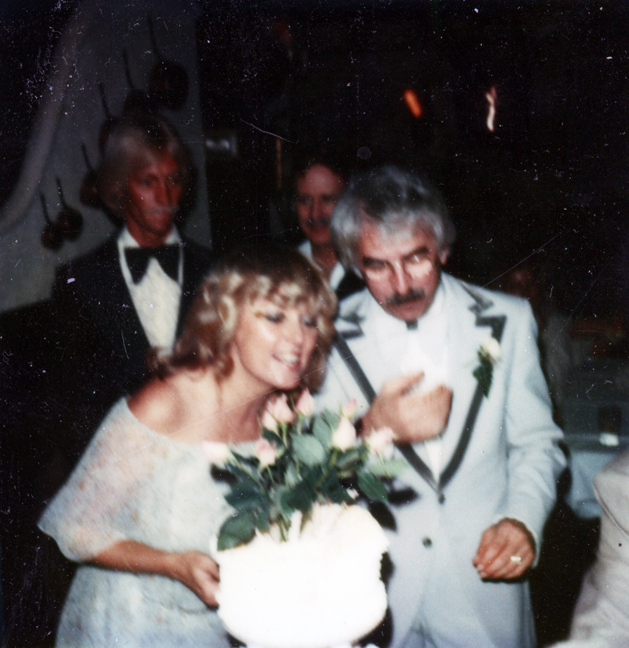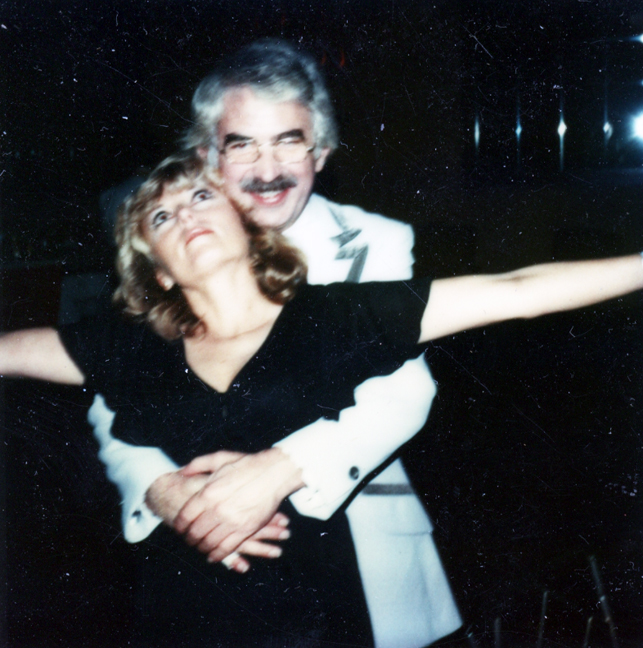 *
10. Adult Film Association of America (AFAA)
After a few years making films, I was elected President of the Adult Film Association of America (AFAA). I was proud to be the first woman to hold that position – even though I knew my success on the board was down to the fact that many of the people I had worked with – people who were my close friends – were board members. Guys like Don Davis, Vince Miranda, and the Chairman of the Board, Dave Friedman. And Joe was the legal counsel as well!
These guys figured that by installing a woman the AFAA would seem progressive, get some good publicity, and they'd be able to push me around. They should've known better!
I enjoyed the role, and I was re-elected twice. We gave the filmmakers a higher profile and a voice, and made the industry more like the mainstream business.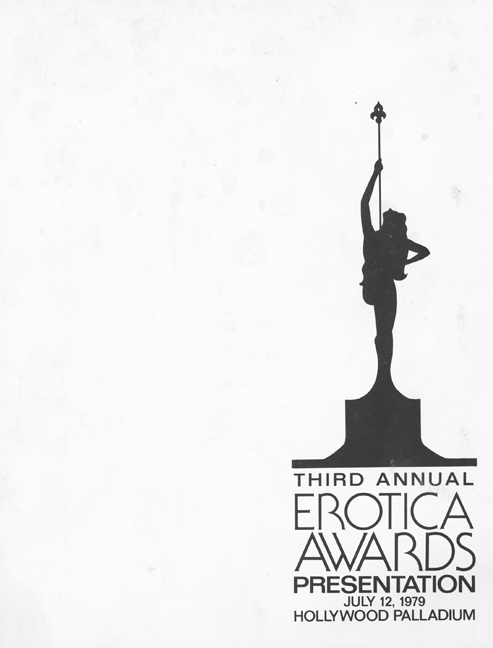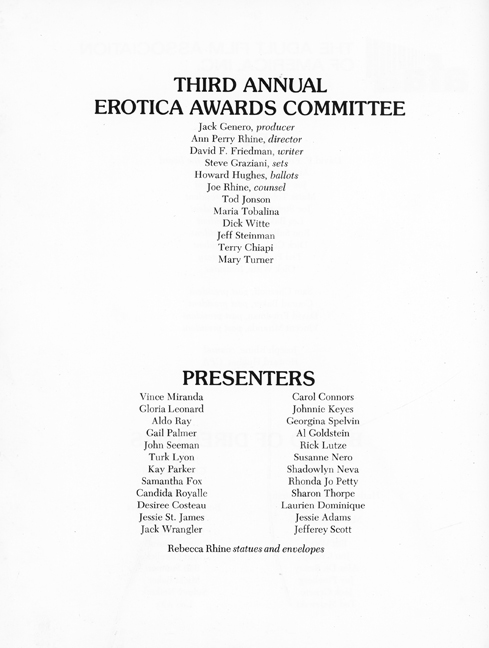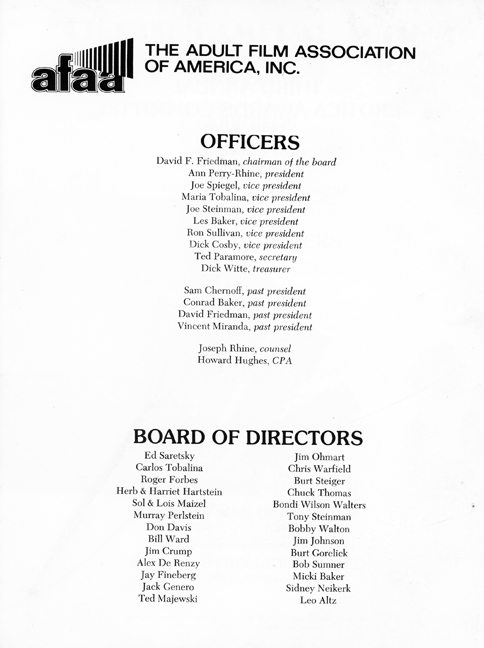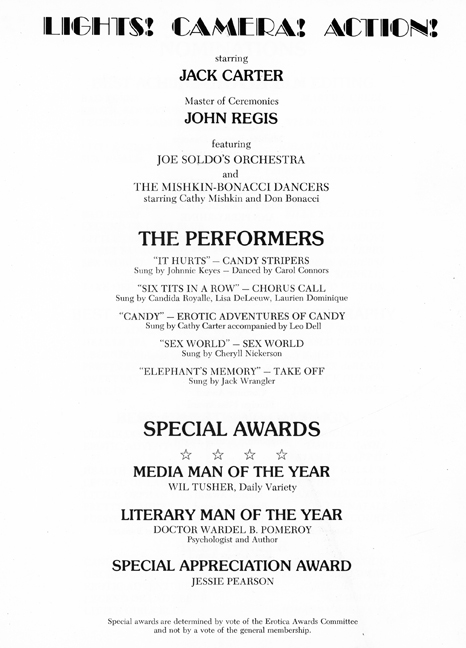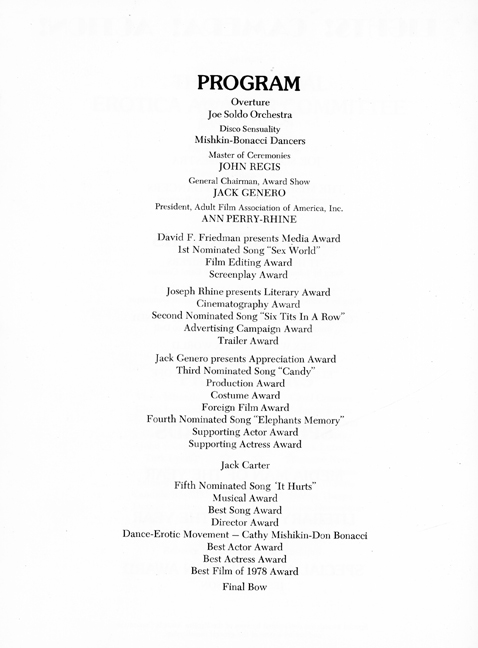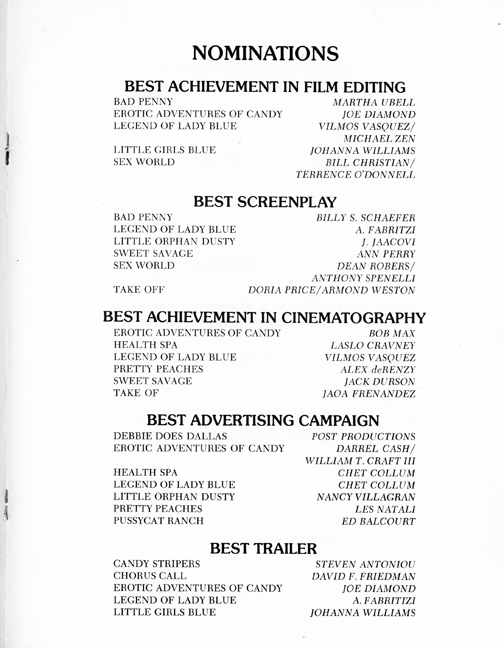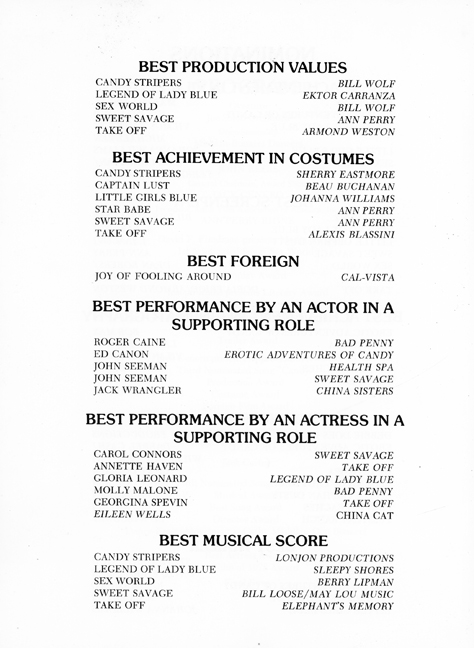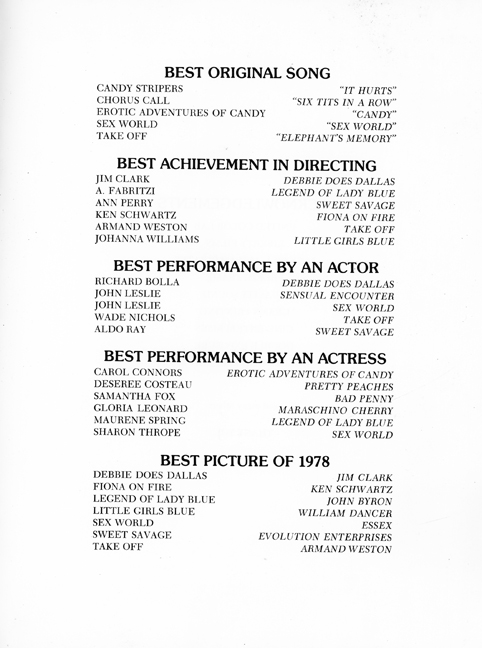 *
11. Life, Family, and Film in the 1980s
Life was good after Joe and I married. We moved to the Hollywood Hills, and I had more financial security with which to continue to make films.
There started to be more general acceptance for our business: I even managed to get Variety to come and review my films, for example.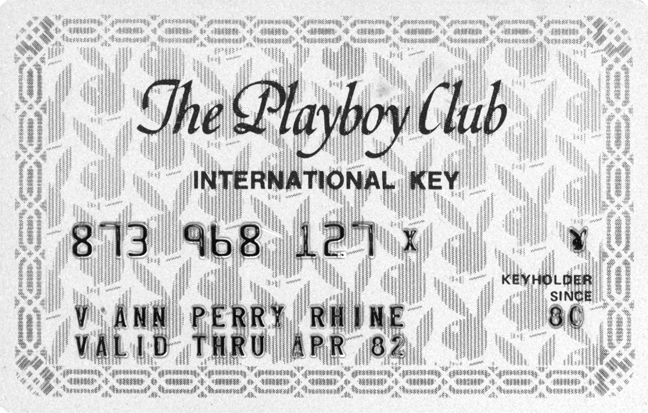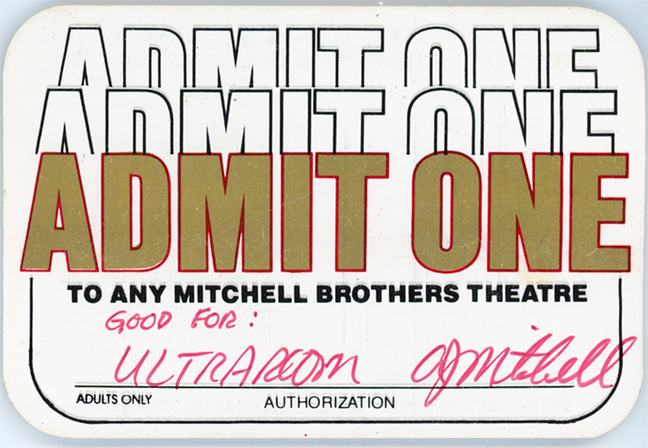 Greg Yedding: "My mom hired me to do the hair and make-up on many of her films because I'd gone to professional hair school. I got to know all her actors, people like Sharon Mitchell, Eric Edwards, and Candida Royalle."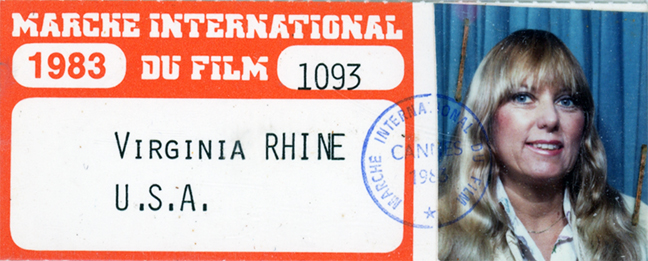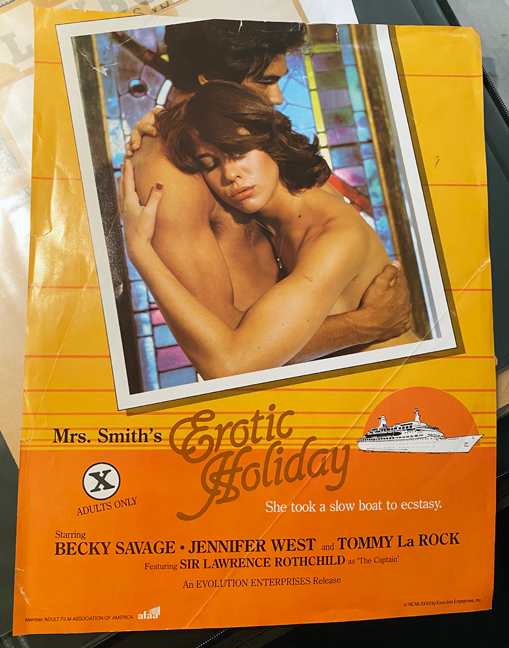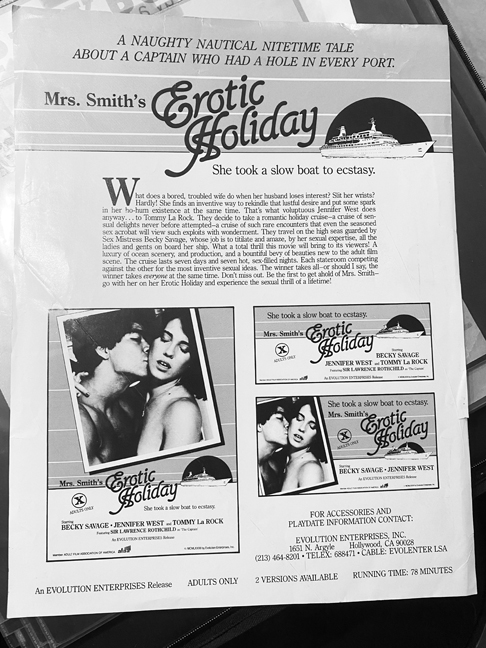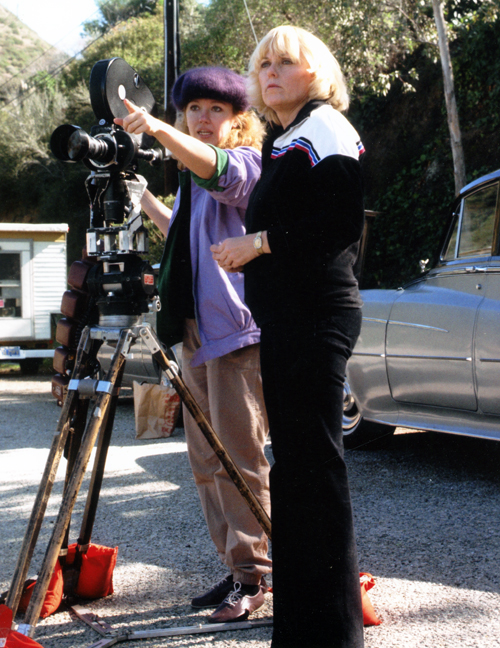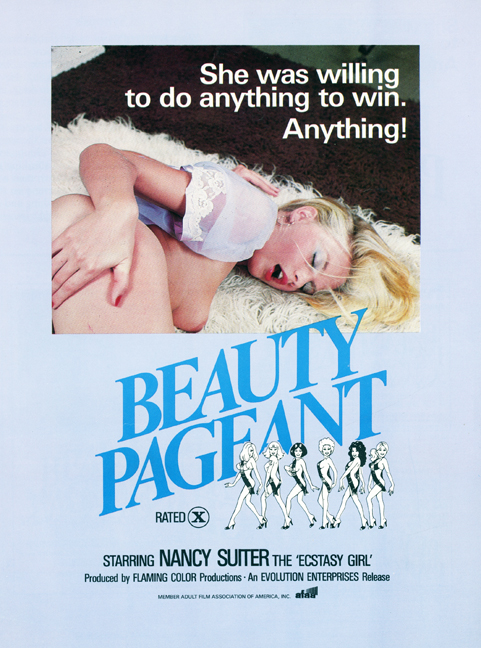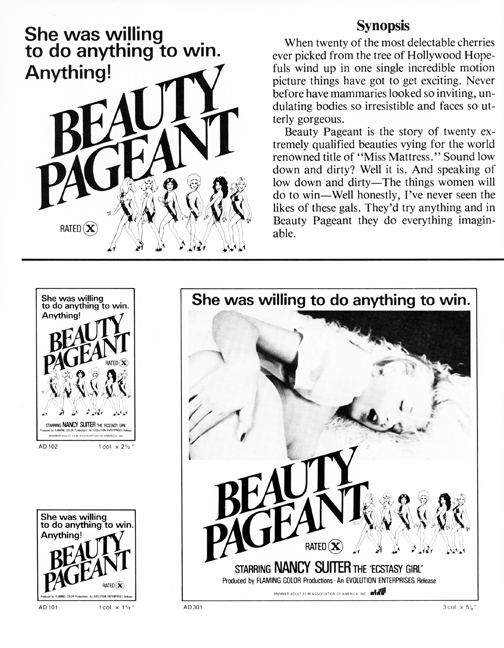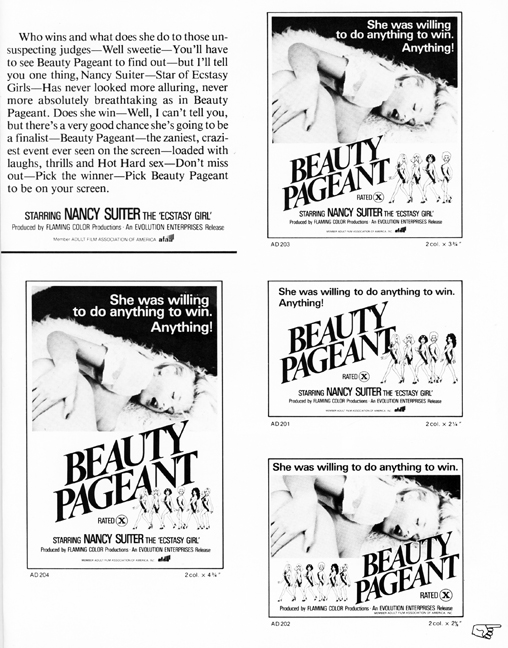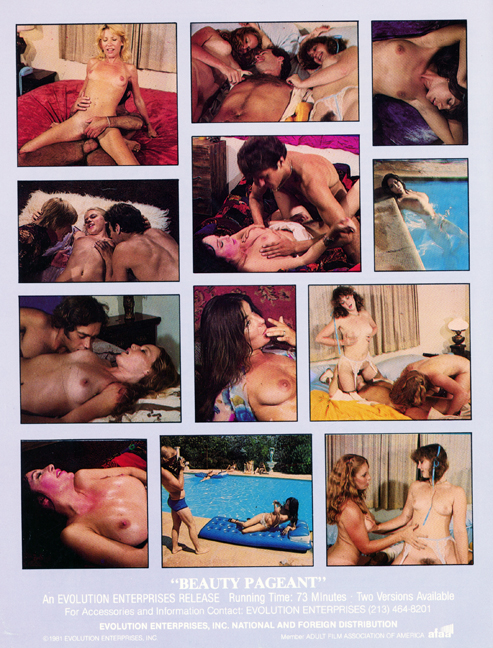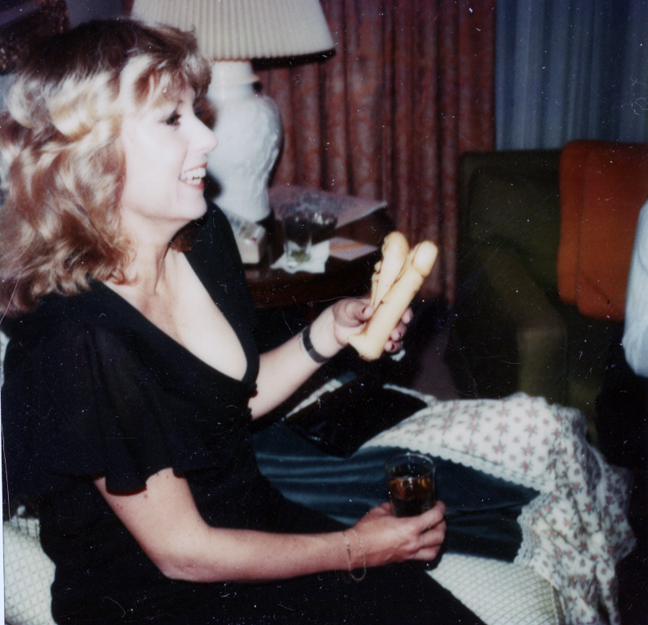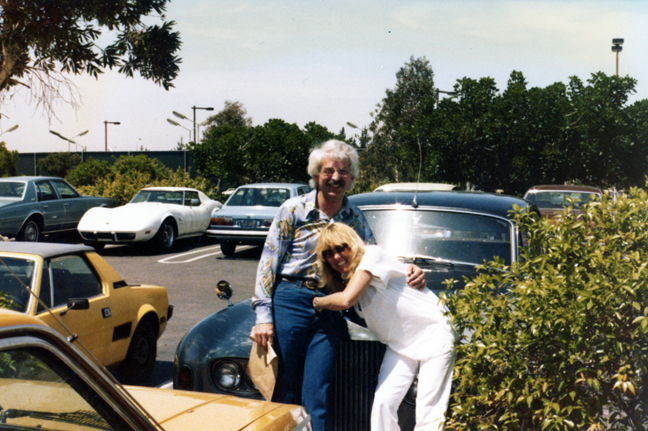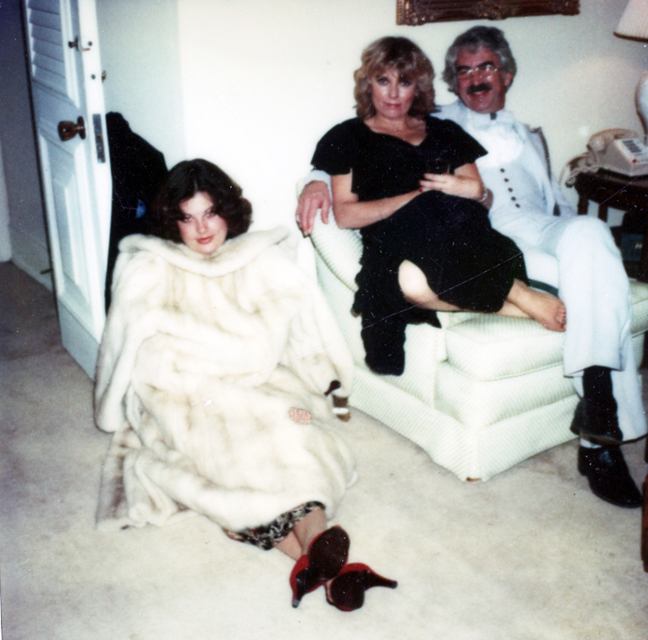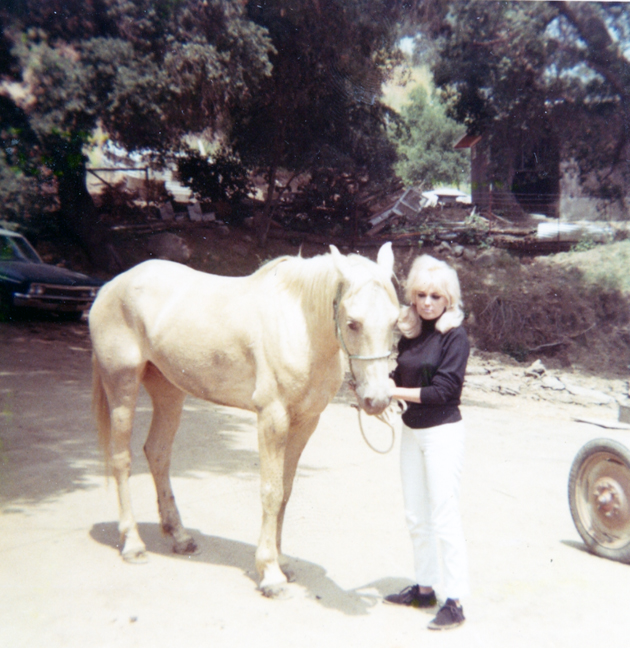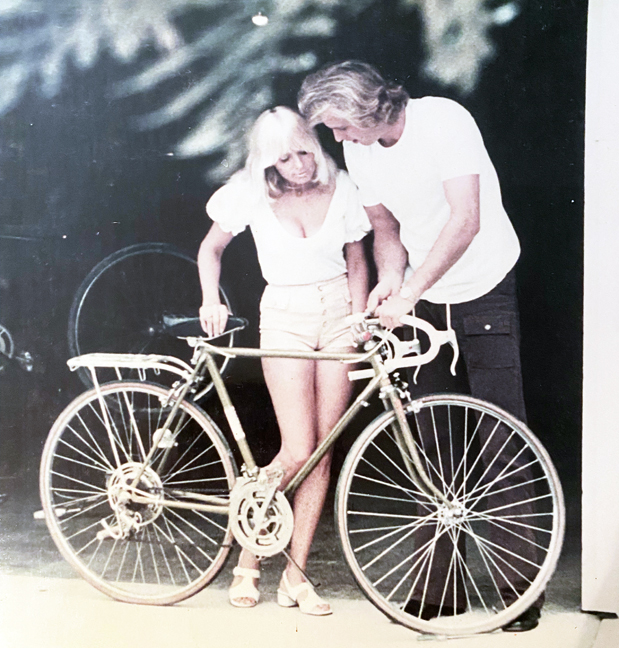 *
12. Later Years
I'm sure that you hear this from everyone, but VHS changed everything. Many of the old-school producers didn't know how to handle the new business – and I regret that I was one of them. We just didn't adapt quickly. On top of that, Los Angeles was becoming more expensive.
I decided I wanted to move back home to Spokane.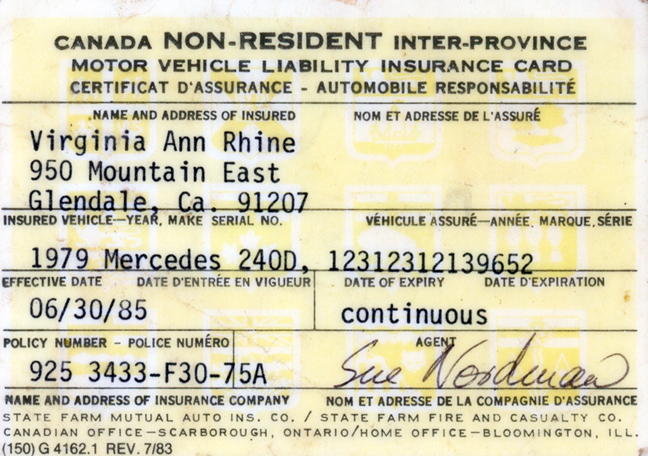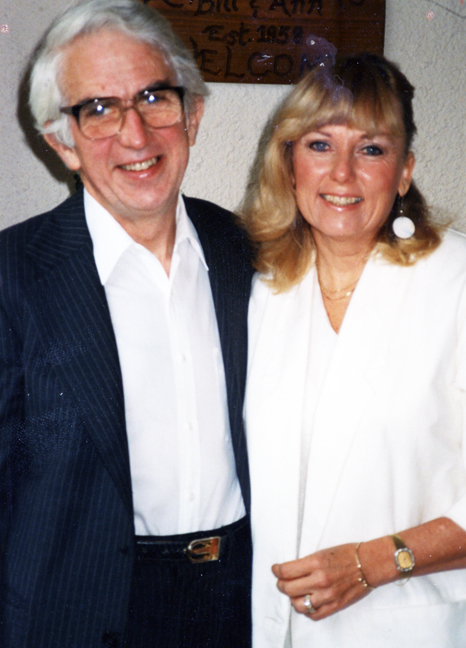 I found a beautiful big house in Spokane and made a low-ball offer. It was accepted. I called Joe, and told him, "You're never going to believe this: I just bought us a new home!"
Poor thing: we sold our house in Los Angeles and he moved up to WA. He took the state bar exam so that he could practice locally.
I kept an office for Evolution in L.A. because I thought I could keep the company going, but it was too difficult.
Greg Yedding: "After Evolution Enterprises folded, Joe and my mom were living off savings, so they decided to buy a movie theater. They bought this very cool old movie theater with a big balcony and big curtain, and turned it into a porn theater, that played all their movies and distributed their films from there.
"One night they found a guy in the theater who had died while watching a film. According to the coroner, he'd been dead for 12 hours when they found him. We wondered what part of the film he'd been watching when he died… My mother and Joe had to call the guy's wife to pick up the car. She said, "It's not possible: my husband would never be in a porno theater…"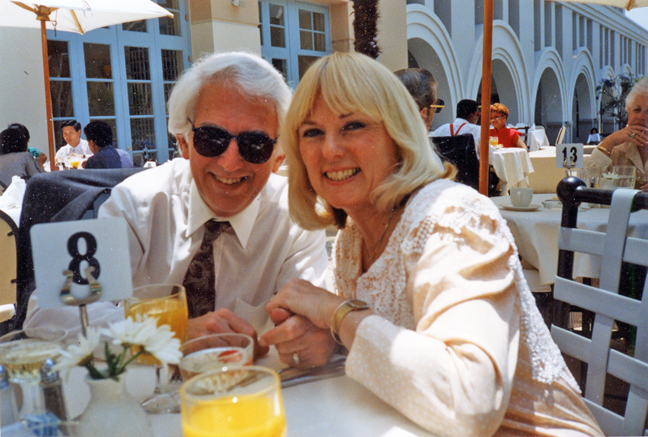 My final dream was to make a sequel to 'Sweet Savage' because the original had done so well in Europe – so I shot it at the Paramount Ranch.
Unfortunately the editing process became costly and complicated, and so we never completed it. I still have the footage in storage and would love to finish it some day.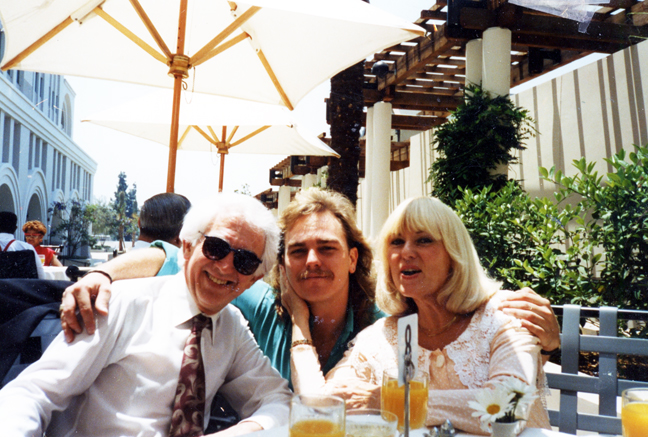 Greg (center) with Joe and Ann
Gregg Yedding: "Joe and my mom moved back to Southern California, and it was there that Joe passed in 2003.
"My mom developed Alzheimer's and passed away in 2015."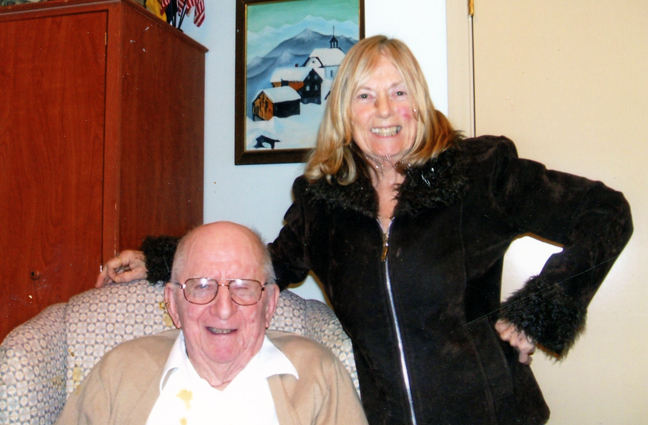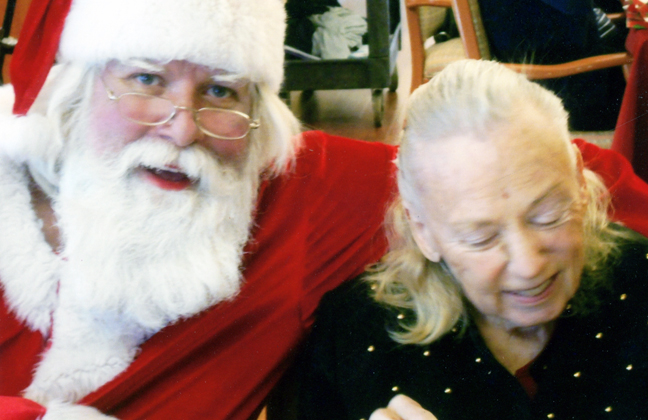 *
13. Passing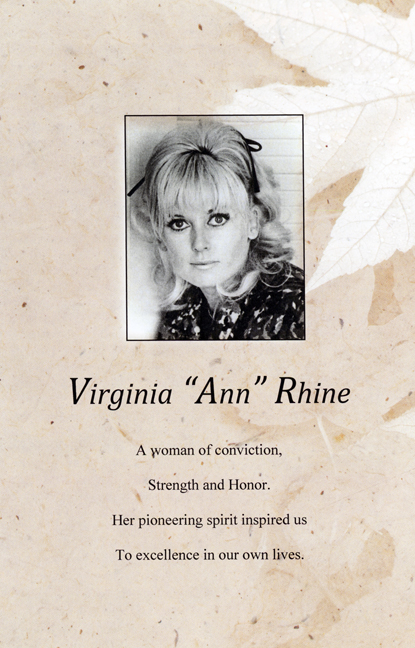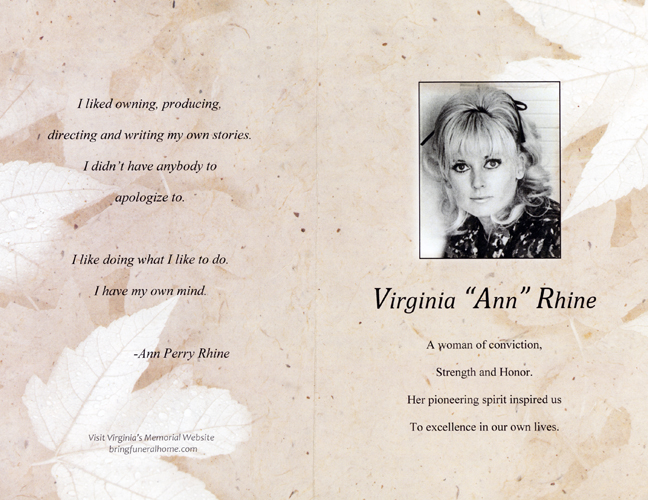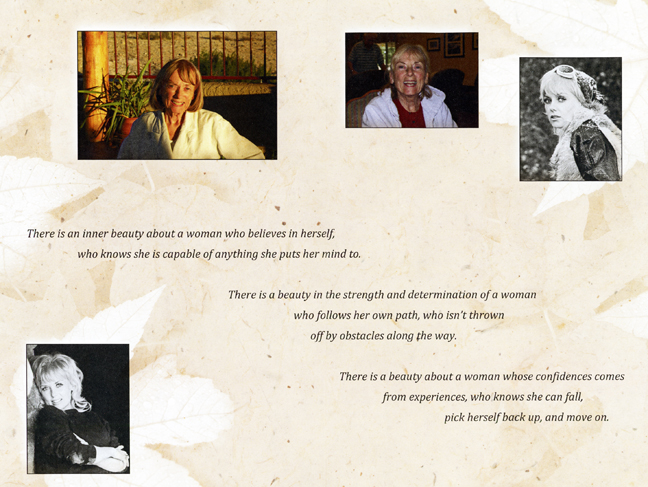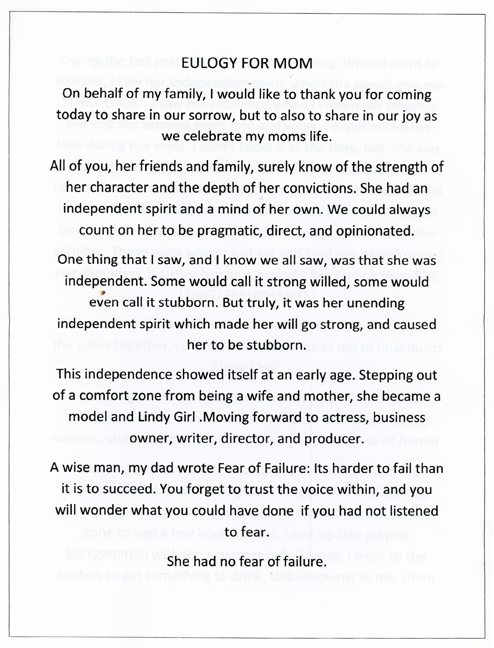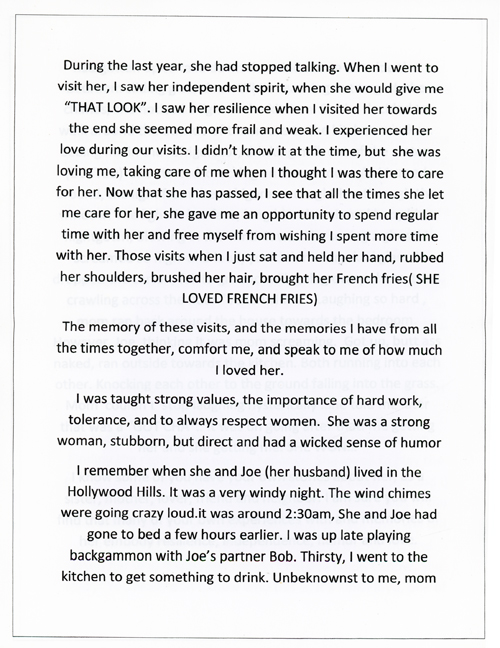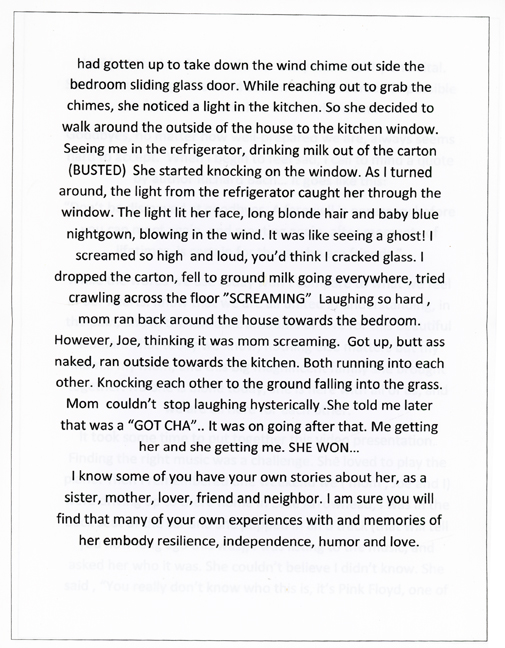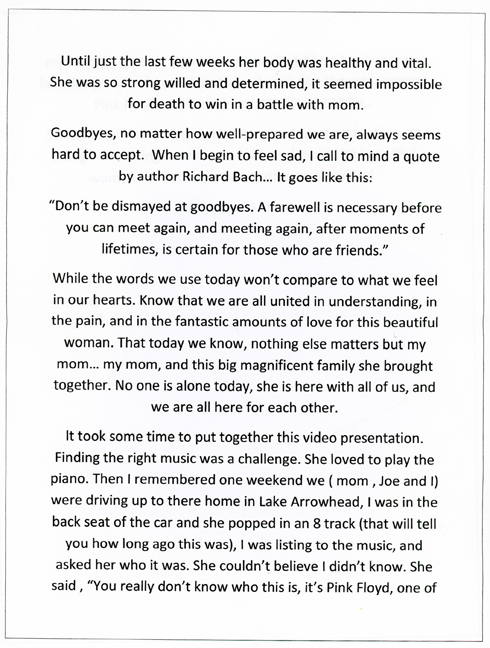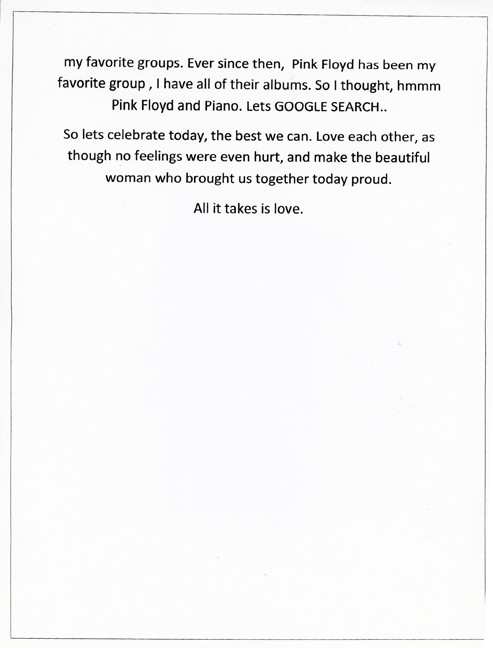 *