Podcast: Play in new window | Download
Subscribe: RSS
The Rialto Report would never presume to express an opinion about the upcoming political elections in the United States. After all, we're merely a site that seeks to preserve the oral history of early adult films.
However we were interested to note that this summer Donald Trump signed a pledge to give serious consideration to appointing a Presidential Commission to examine the harmful public health impact of pornography on American culture.
Someone who is partially responsible for that impact was Al Goldstein.
Back in the 1970s both Donald Trump and Al were larger than life figures in New York. Trump was making a name for himself as president of the Trump Organization, engaged in projects like developing the Grand Hyatt Hotel next to Grand Central Terminal. Al on the hand had a publishing empire, which included his weekly newspaper Screw and a cable TV show, Midnight Blue.
Midnight Blue was an unlikely but entertaining mix of performances, interviews, and sex ads. The sign-off of the show would always feature Al's profanity laced rants aimed at any one who made him angry that week. It could be anyone, a celebrity, an airline, or a taxi-driver. These features became affectionately known as the show's 'Fuck You Rants.'
But when is came to running for President, Al was actually ahead of Donald. He announced his intention to stand for election in the 2008 race. Among his campaign promises were "Removing the 'o' from country" and "Universal AL-Care" which would provide daily government-subsidized oral sex for women and a damn good cigar for men.
As to who would be his running mate, Goldstein said his campaign finances were limited so he'd be willing to trade sex for the vice presidency. His campaign website shortlisted possible candidates which included Jenna Jameson, Triumph The Insult Comic Dog, and Larry Flynt.
When I spoke to him at the time, he said he was standing because he hated George but loved bush.
In today's mini podcast, we listen back to one Midnight Blue rant from the 1970s when the subject of Al's attention just happened to be Donald Trump.
This episode's running time is 5 minutes.
_______________________________________________________________________________________________
Donald Trump & Al Goldstein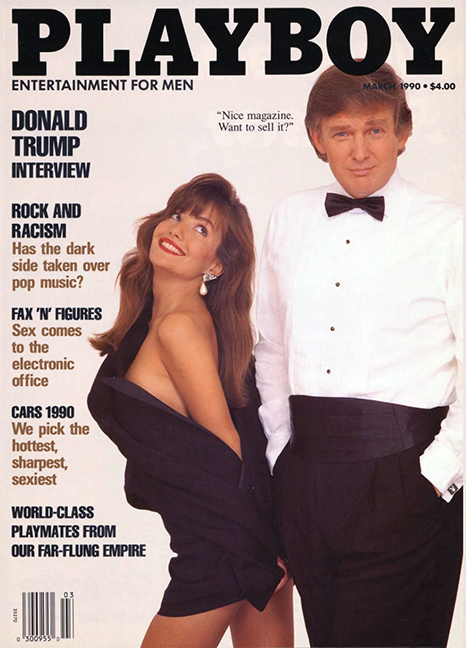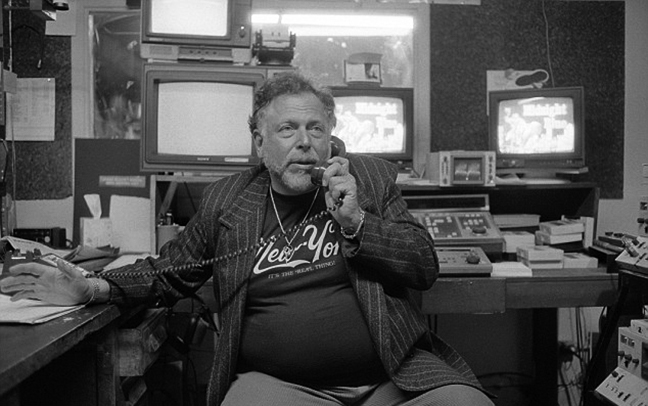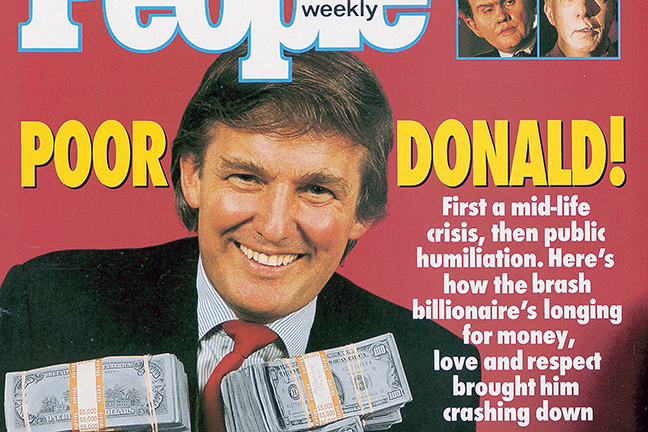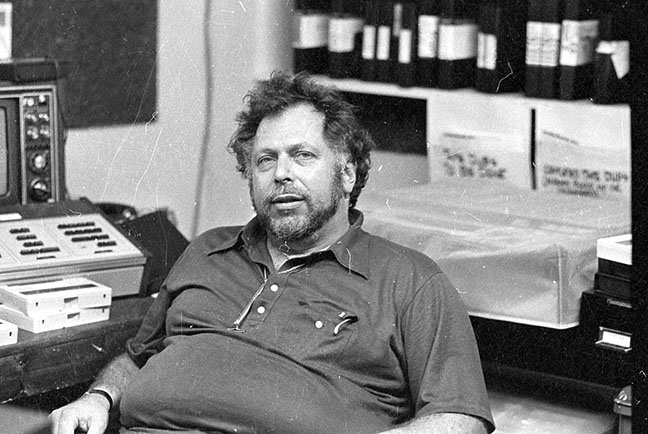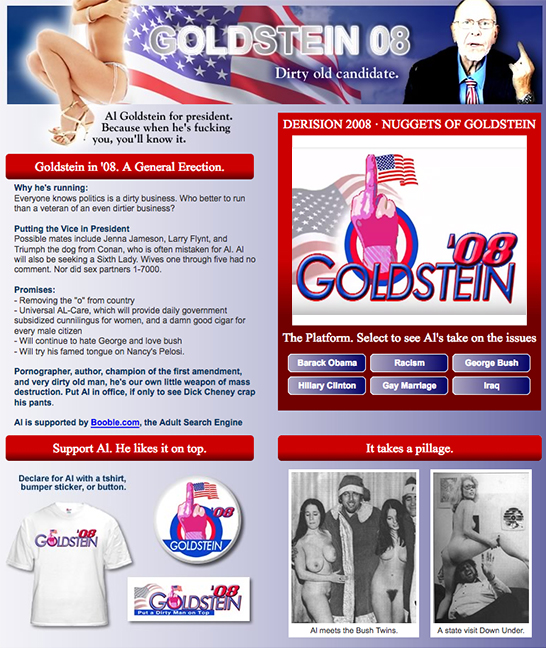 Save
Save
Save
Save
Save