Podcast: Play in new window | Download
Subscribe: RSS
In the 1970s, Andrea True was a rarity. She was a porn star that many people had heard of – even if they knew nothing about porn. She belonged to a select group of adult film actors whose names were widely known for a short time: Linda Lovelace, Marilyn Chambers, John Holmes, and yes, Andrea True.
But Andrea's fame was different. You see, most people hadn't heard of Andrea because she'd appeared in sex films. They'd heard of her because for a short time she was a successful singer – with one of the biggest hits of the disco era, 'More, More, More.'
In the discos and nightclubs of 1976, 'More, More, More' was part of the soundtrack of an era. You couldn't escape it. Billboard magazine called it "one of the truly classic club hits of its time." It was reported that Andrea received two Grammy nominations. She was on television, on tour, on the radio, and on fire.
But what about Andrea's scandalous past in sex films? Well, rather than hide the fact that she'd had appeared in over 50 X-rated movies, the song seemed to celebrate it. After all, the lyrics referred to performing in front of the cameras. This was not the usual story of someone trying to hide their porno past.
But soon after her music success, Andrea seemed to disappear. And even though she'd had her fifteen minutes of fame, many details about her life were still unknown. Like how did she end up making adult films in New York when she was from Tennessee? How she did end up recording her big hit in Jamaica? And where did she disappear to after her film and recording career ended?
Andrea True died in 2011 – but fifteen years ago, I went looking for her. I spoke to adult film actors like Harry Reems and Jeffrey Hurst, record producers Tom Moulton and Michael Zager, her agent Mitchell Karduna, and band members such as Joe Barbosa.
I wanted to find out more about who she was, and how, for a short time, she became the Queen of Disco.
This is the story of the search for Andrea True.
For more information about the disco queens, we recommend First Ladies of Disco: 32 Stars Discuss the Era and Their Singing Careers by James Arena – which contains an excellent chapter on Andrea.
This podcast is 78 minutes long.
_______________________________________________________________________________________________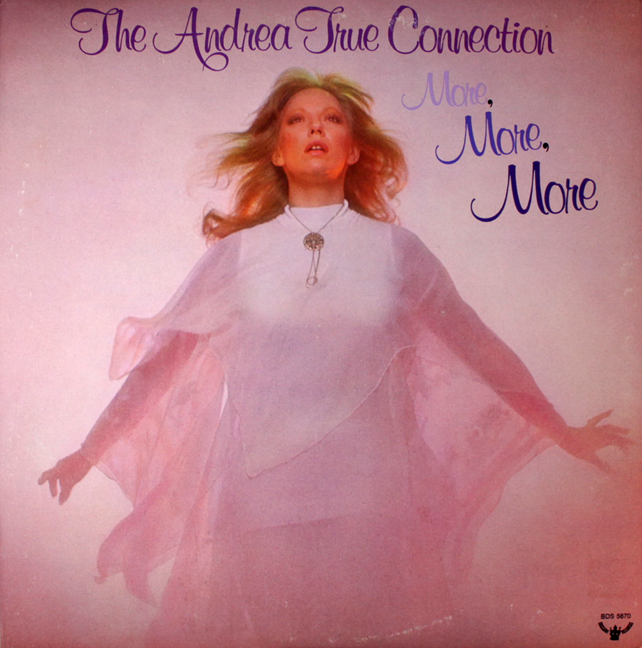 Andrea True's first album, 'More, More, More' (1976)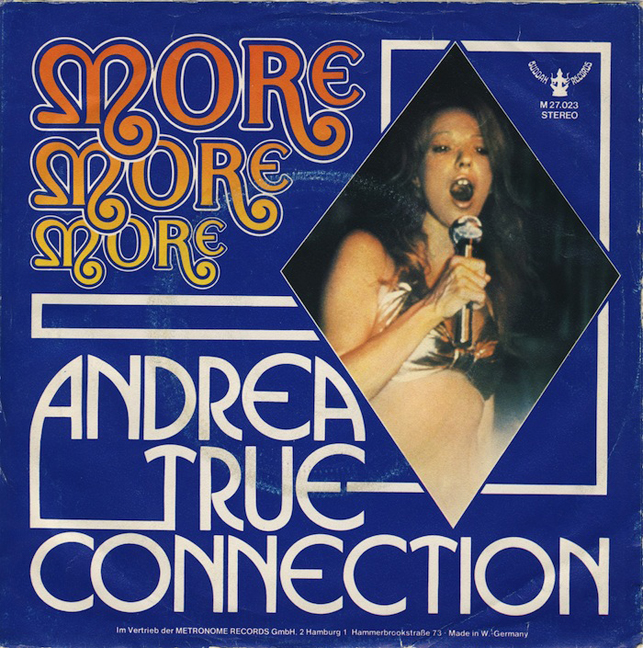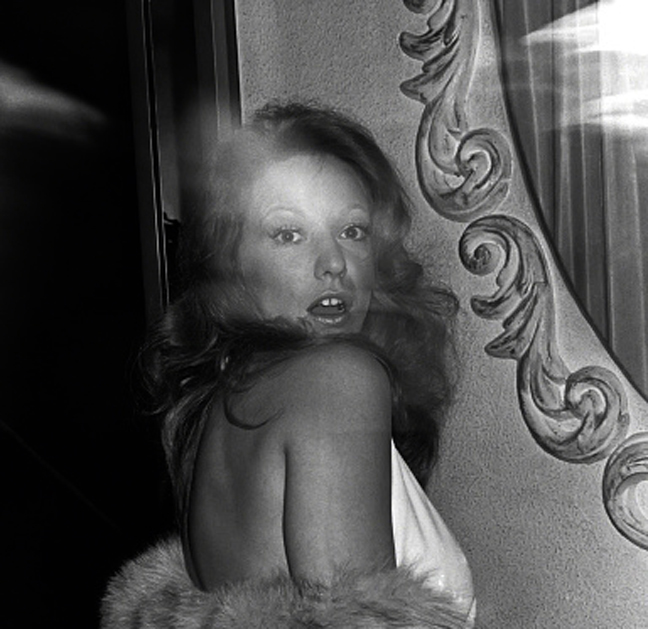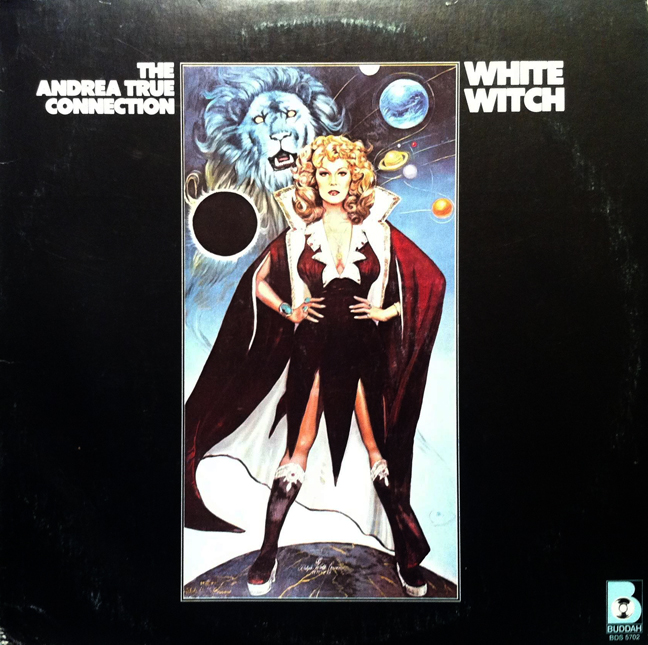 Andrea True's second album, 'White Witch' (1978)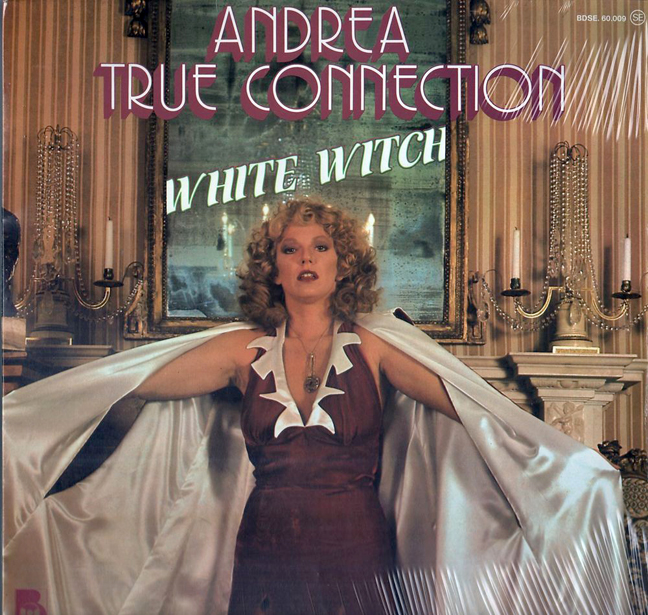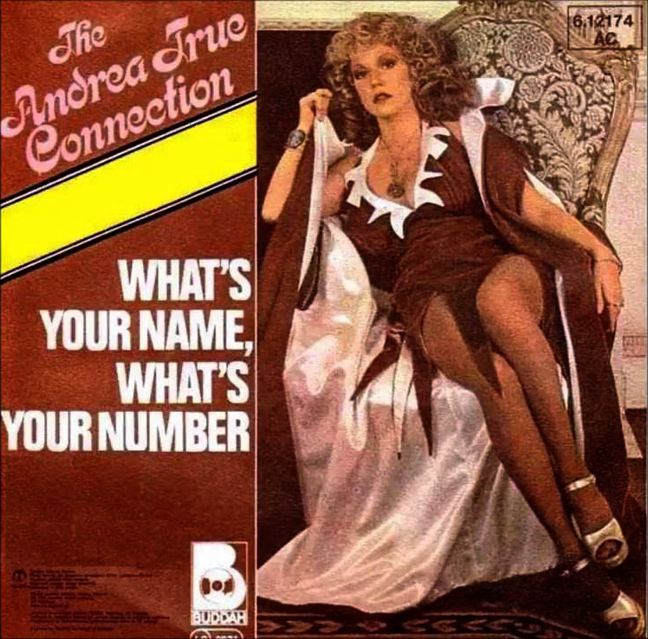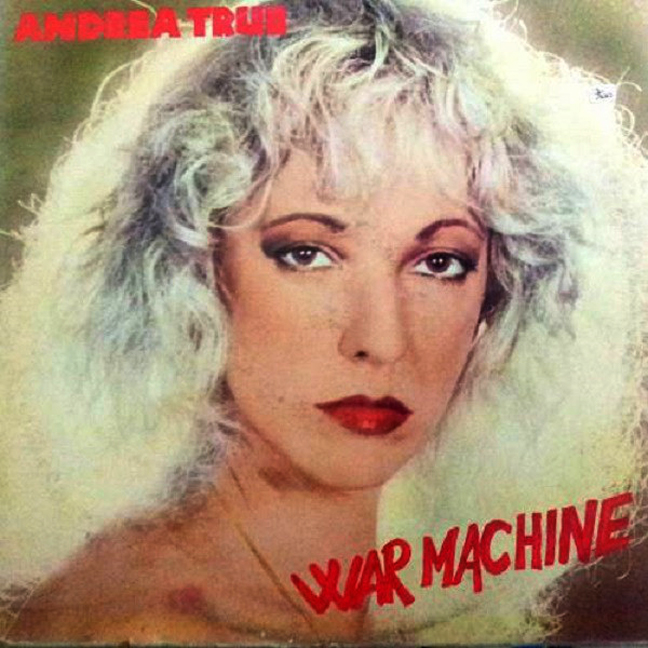 Andrea True's third and final album, 'War Machine' (1980)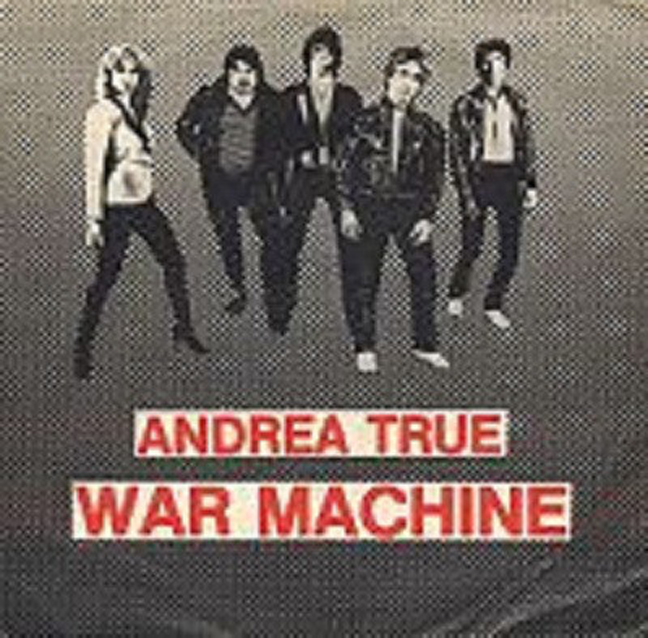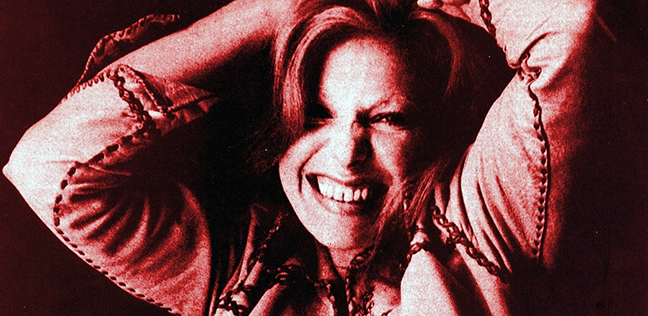 *