In 1982, ten years after her starring role in the ground-breaking Behind The Green Door (1972), adult film legend Marilyn Chambers and her then-husband, Chuck Traynor, opened The Survival Store, a gun shop in Las Vegas.
To publicize the opening, they arranged for Marilyn to appear in a photo shoot.  The shoot took place in August 1981, but most of the photos never saw the light of day and have remained unpublished ever since. We recently came across the negatives to the shoot just before they were about to be thrown away.
The Rialto Report is pleased to present the Survival Store photographs here and offer an insight into Marilyn's life at this point.

________________________________________________________________________________________
Marilyn Chambers and The Survival Store
Bob Irwin was a gun designer and manufacturer who had moved to Las Vegas in 1971.
Ten years later, as Irwin tells it, Chuck Traynor showed up at his gun-smithing shop one afternoon in 1981 with Traynor's then-wife, the porn star Marilyn Chambers. Traynor proposed a partnership in which he would put up the money and Irwin his gun expertise.
At Chuck's suggestion they opened a retail gun shop and shooting range, The Survival Store, in 1982, located at 3250 Pollux Avenue, south of Las Vegas.
Traynor encourage Chambers to pose for a 'machine gun and bikini' image to promote the store.
Irwin remembers, "Christmas parties were interesting. Chuck's friends were bikers, porn queens and mob people. Mine were mostly police."
Traynor and Irwin bought a second store shortly after before splitting up in 1988; Traynor kept The Survival Store, and Irwin kept the other location, The Gun Store.
By then Marilyn and Chuck had divorced after 11 years of marriage—reportedly after she agreed to give Traynor, who allegedly owned half the royalties from her films, her half as well. According to her family, she never had a lot of money after that.
Somehow though, the former couple remained friendly. In the late '90s, Chambers, who was by then in her late 40s, called on Traynor for support as she prepared to make a comeback in pornography, eventually making three new films. "When Marilyn came back she specifically asked if Chuck could be on the set," says Mark Kernes, senior editor of Adult Video News, who saw them on the set of 1999's Still Insatiable. "He gave her confidence. It was a friendly face. She asked him there for moral support. When there were breaks she would go up to talk to him. They still had a connection even though they weren't married."
Chambers continued to pose with an Uzi in her hand for a billboard promoting The Survival Store, and remained friendly with Traynor's widow, Bo, after his death.
Traynor died in 2002, and Chambers passed in 2009. Bob Irwin, their former business partner is still alive. He has run as a Republican candidate for the Arizona state assembly. A bumper sticker on his desk reads: "Defend Freedom. Defeat Obama."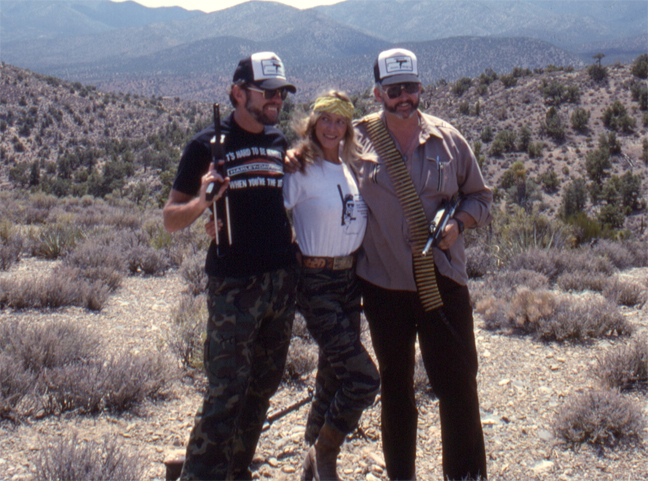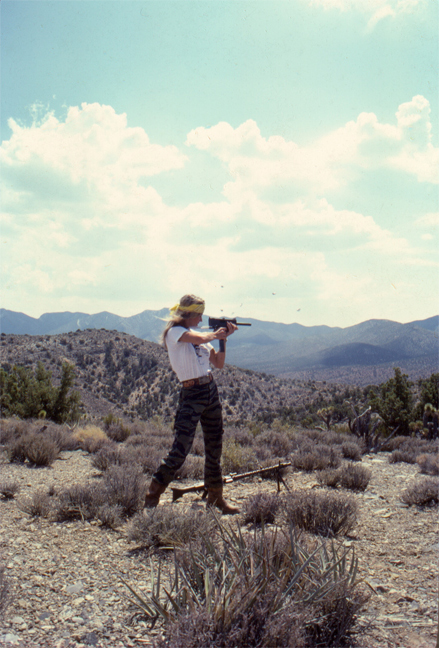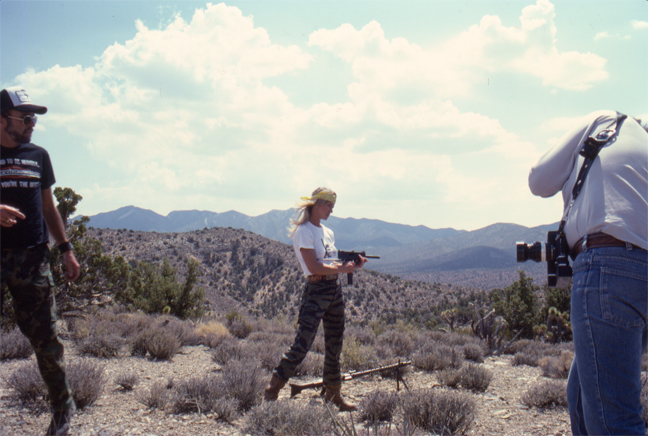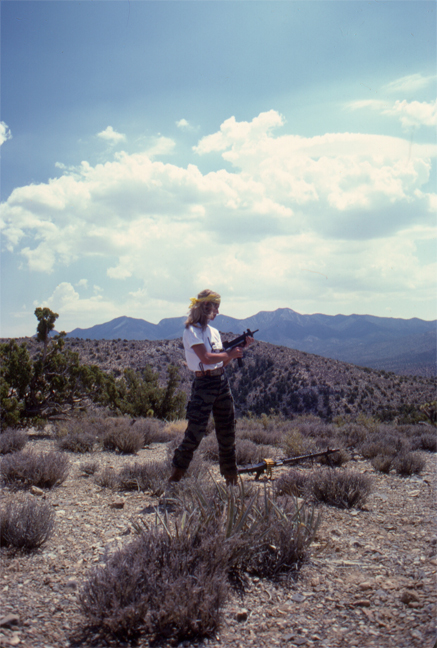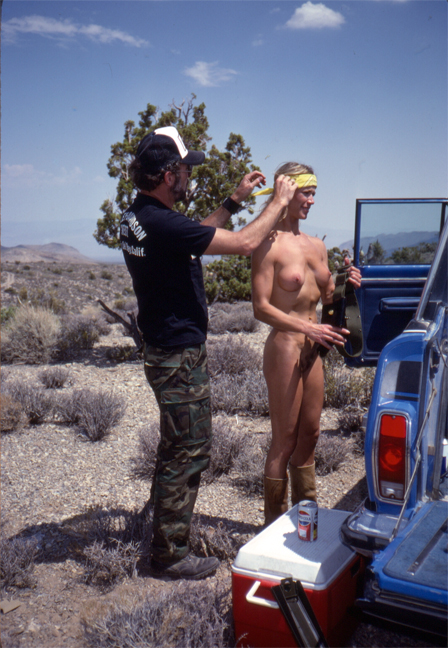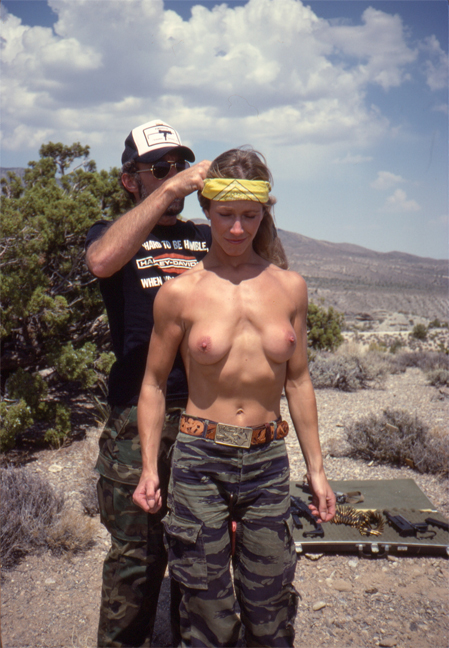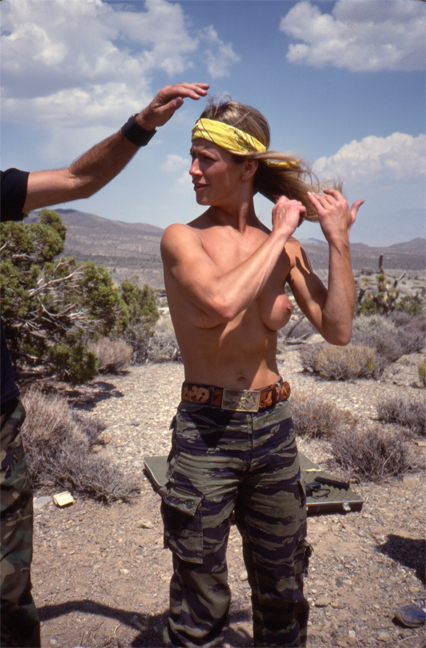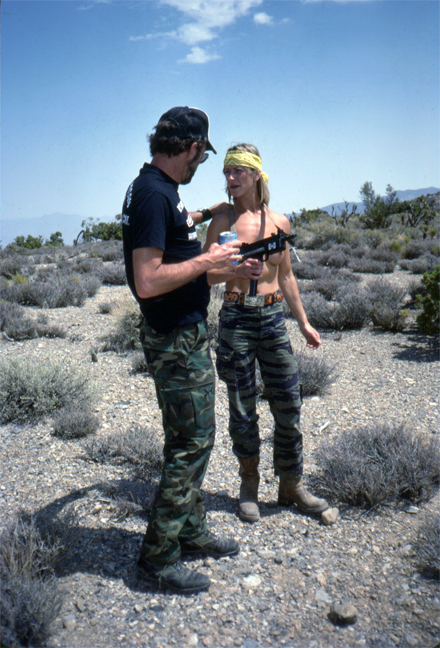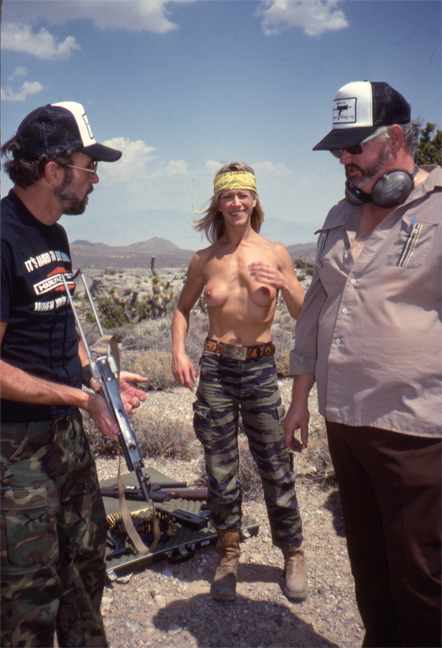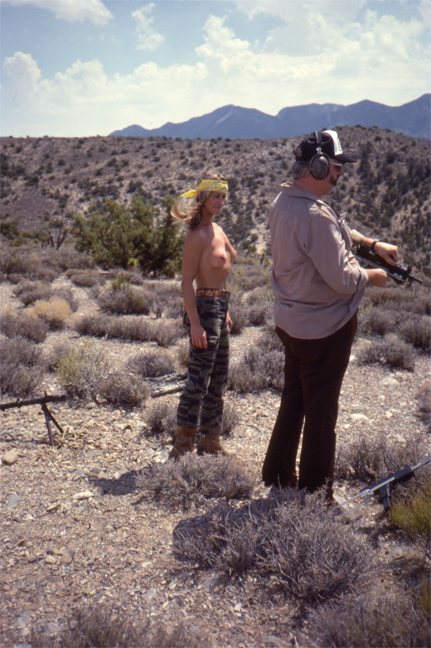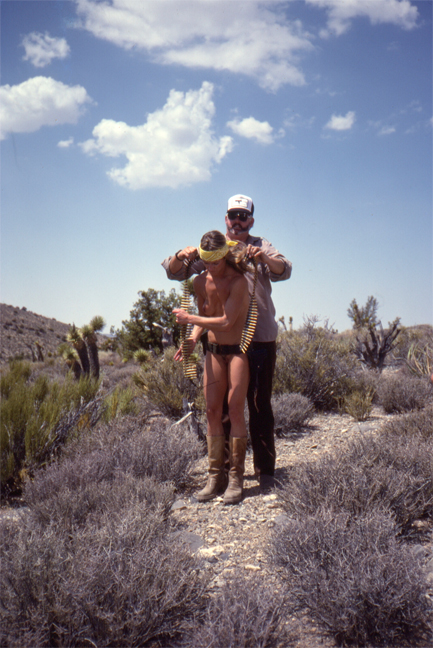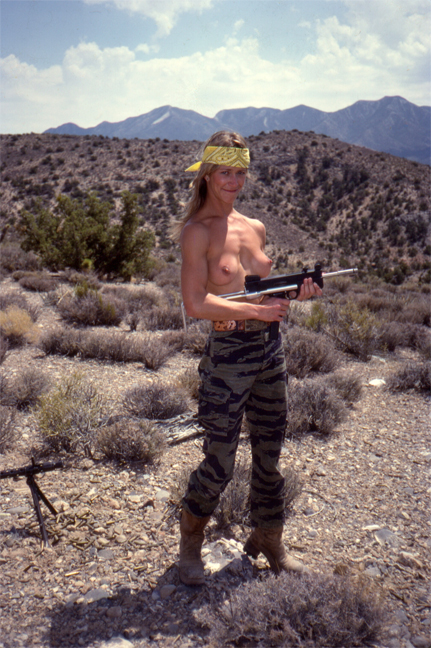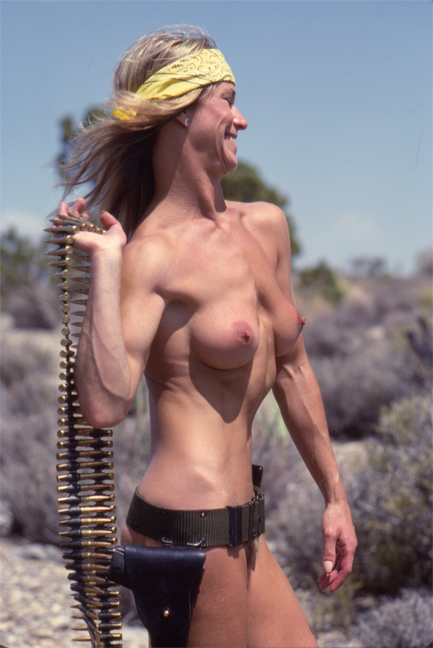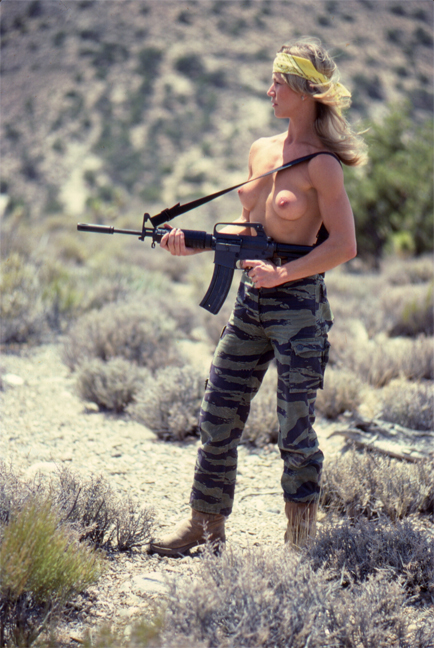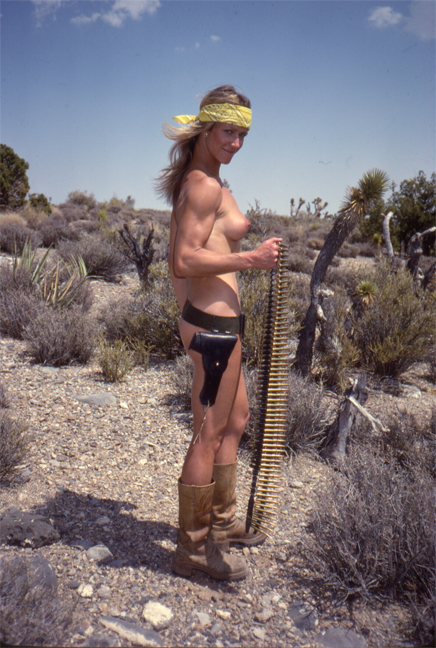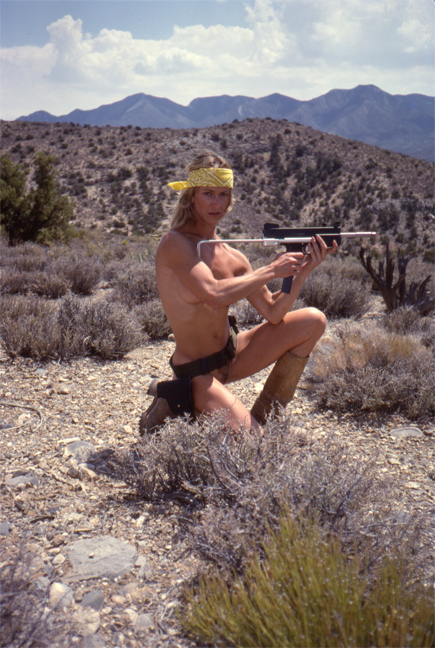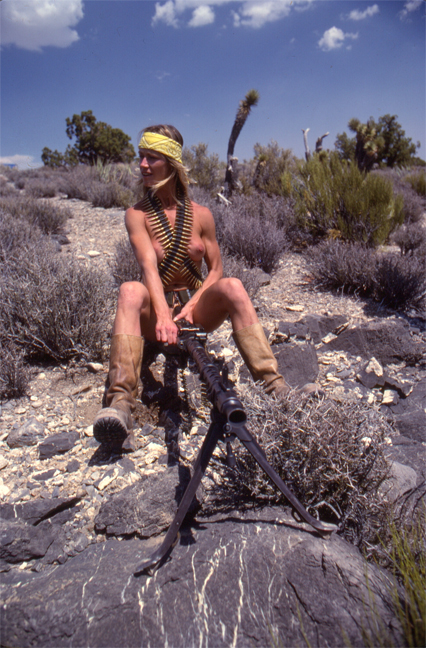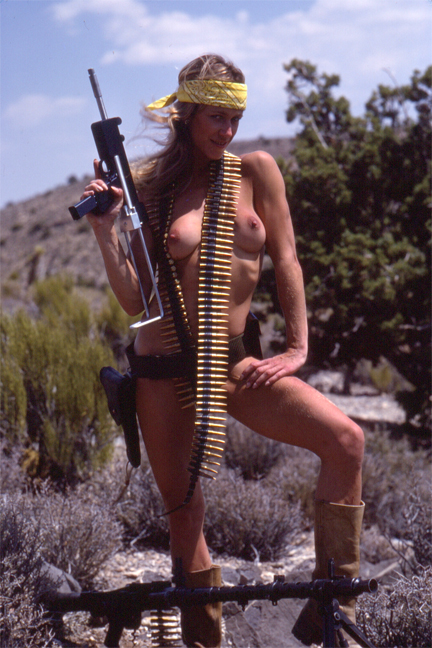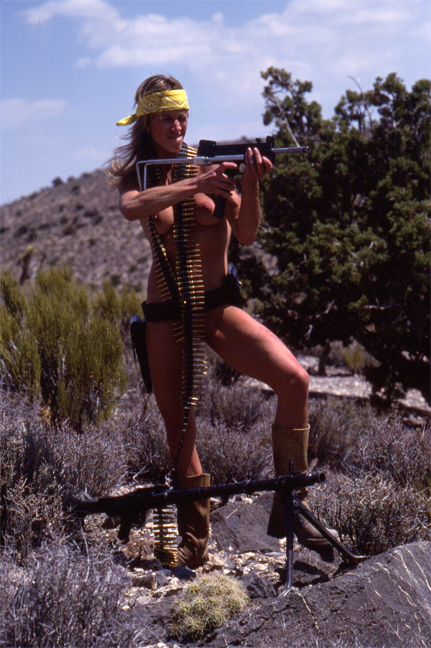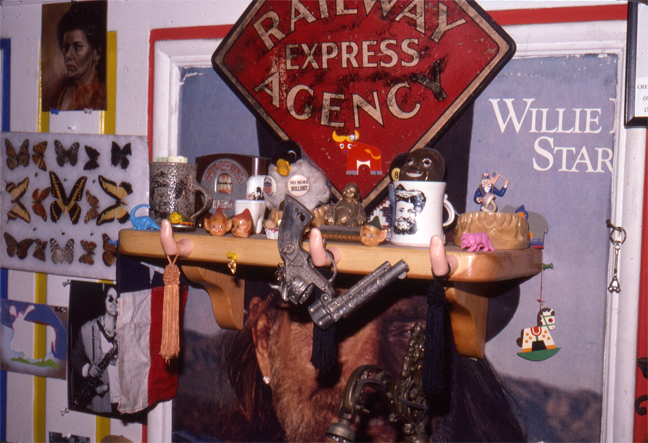 *