And the erosion of civil liberties continues in 2022.
The rolling back of voting rights in states across the country, legislation prohibiting schools from discussing topics of gender identity or sexual orientation (aka 'Don't Say Gay'), educational gag orders to censor teachers, and draconian mechanisms to facilitate book banning in school districts. And in a historic and far-reaching decision, the U.S. Supreme Court recently reversed Roe v. Wade, declaring that the constitutional right to abortion, upheld for nearly a half century, no longer exists.
Furthermore, in a concurring opinion, Justice Thomas said the legal rationale for the Roe v. Wade decision could be applied to overturn other major cases, including those that legalized gay marriage, barred the criminalization of consensual homosexual conduct, and protected the rights of married people to have access to contraception.

It's repressive pushback that's been going on for decades. This week, we look back at the 1979 March on Times Square protest against pornography – and a selection of pictures from other demonstrations that took place during the so-called 'golden age.'

The Rialto Report takes a few weeks off for its summer vacation. Happy protesting, happy holidays… see you on the beach – and on the streets.

—————————————————————————————–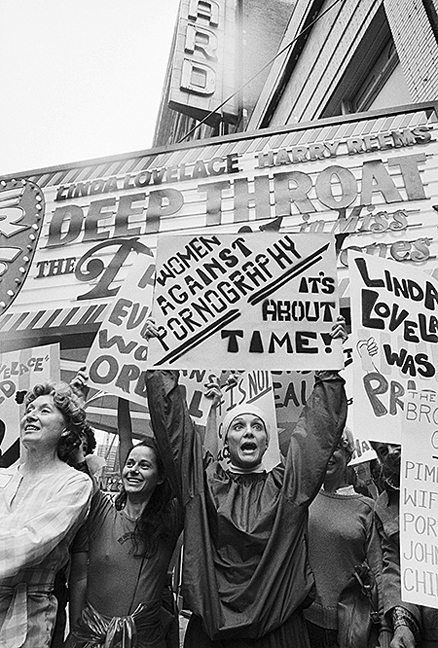 Valerie Harper protests, mid 1970s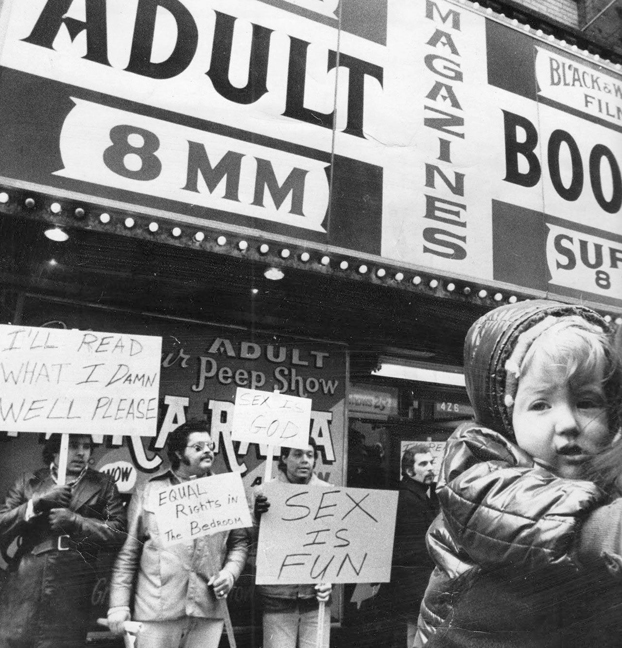 Chicago, 1974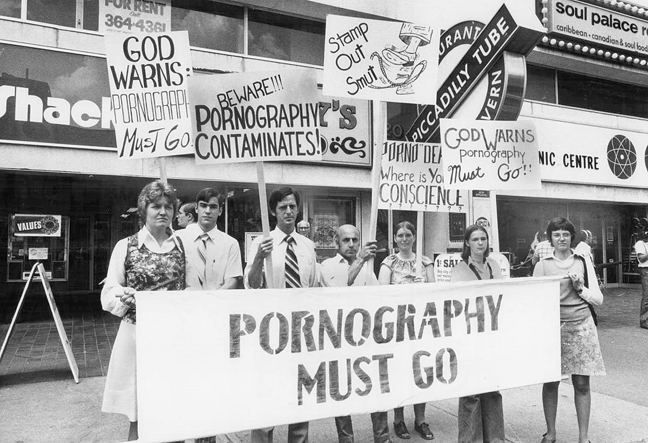 Toronto, 1975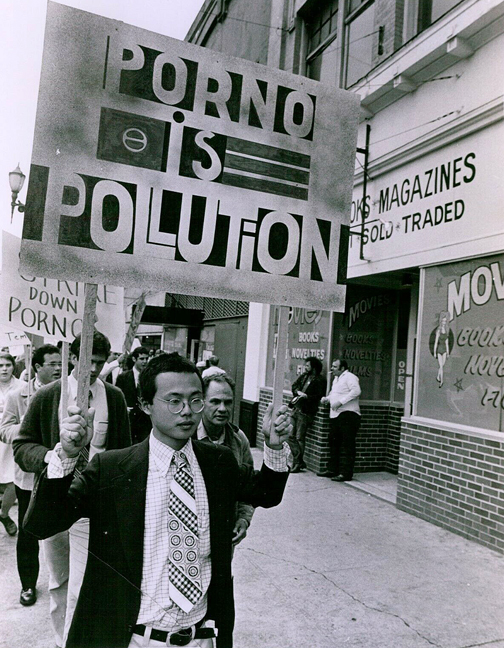 Washington, 1975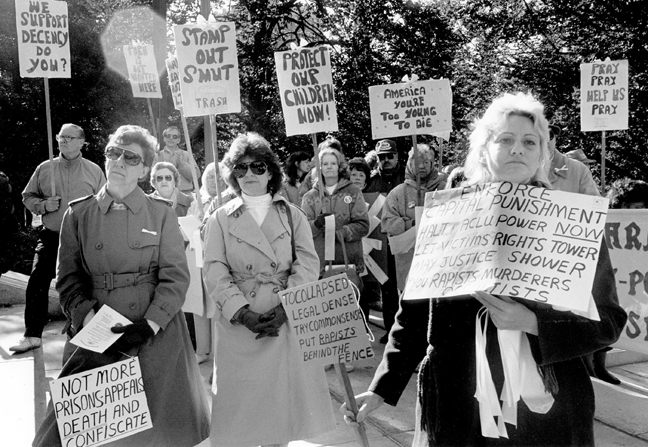 Capitol steps, 1977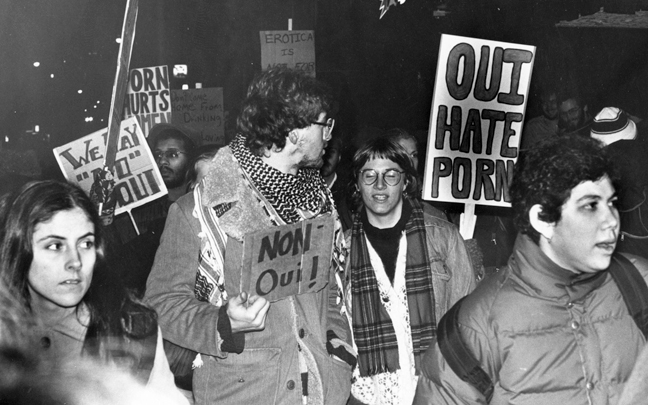 Madison, Univeristy of Wisconsin, late 1970s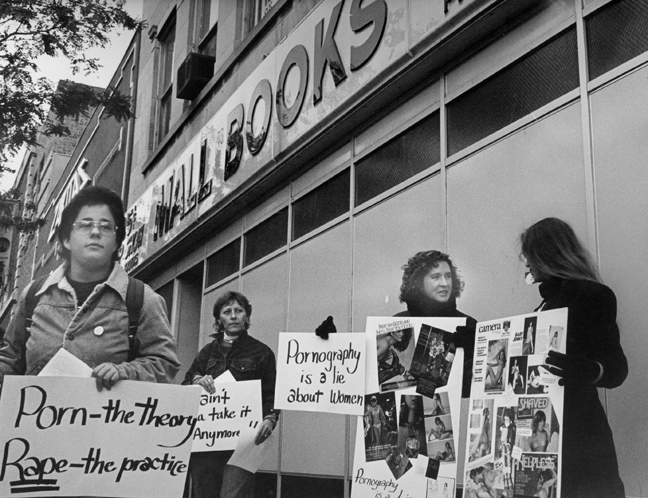 Madison, Univeristy of Wisconsin, late 1970s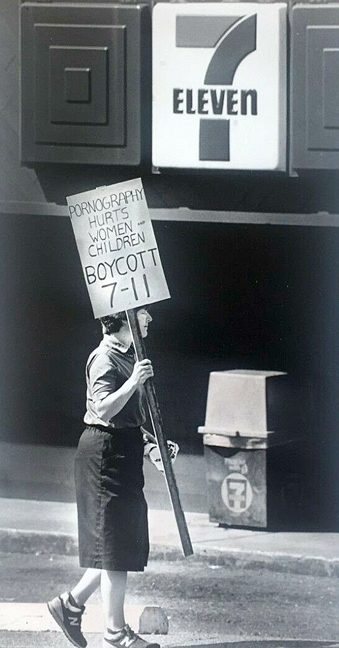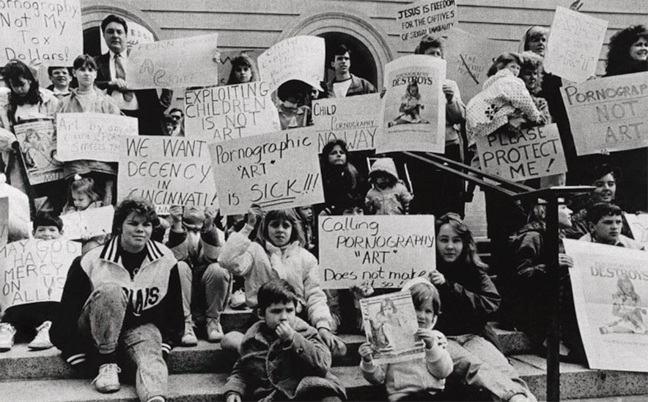 Protest against Robert Mapplethorpe, late 1970s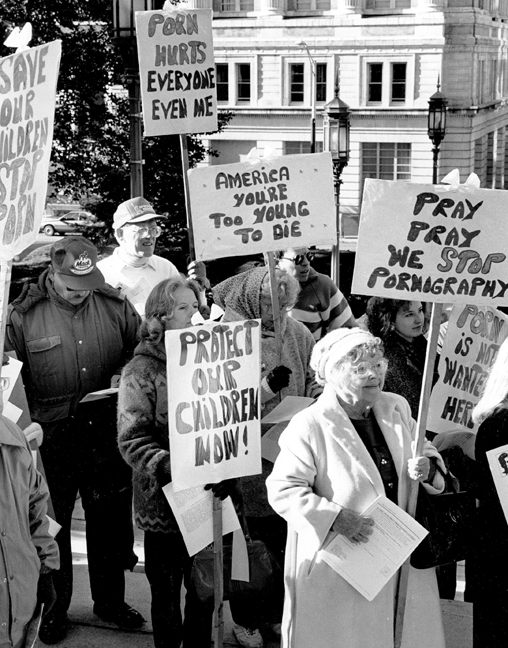 Capitol steps, 1977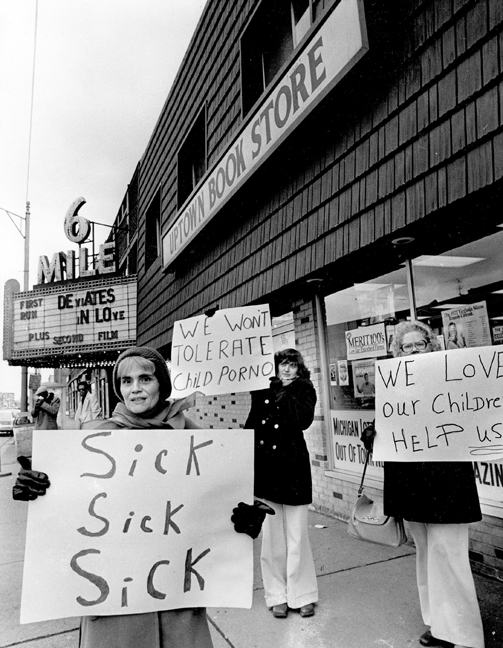 Washington, 1977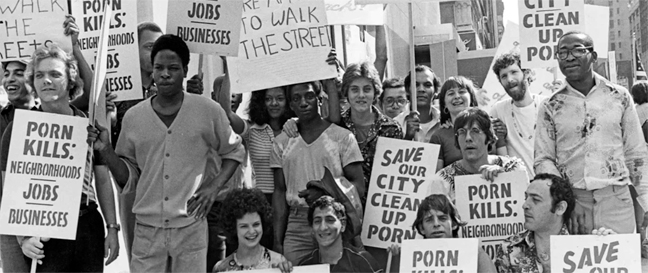 Times Square, 1977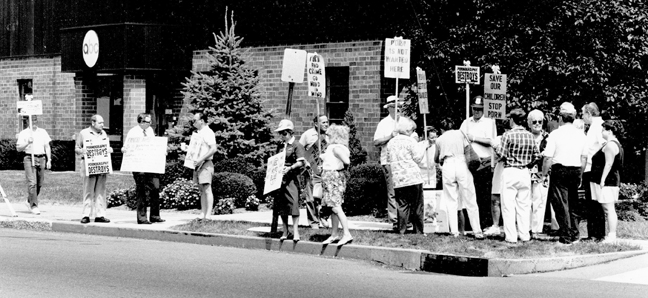 *
March on Times Square, 1979 – Anti-Pornography Demonstration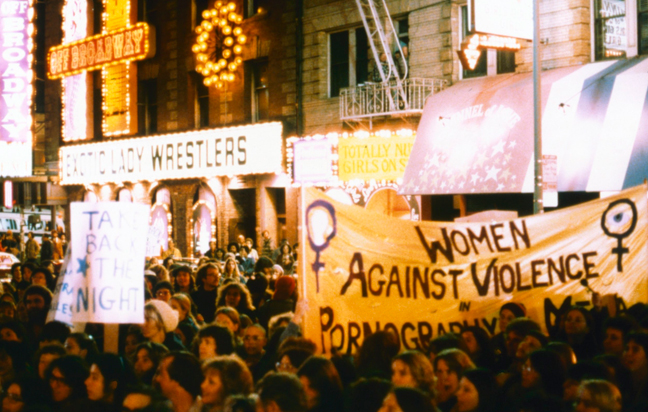 March on Times Square, 1979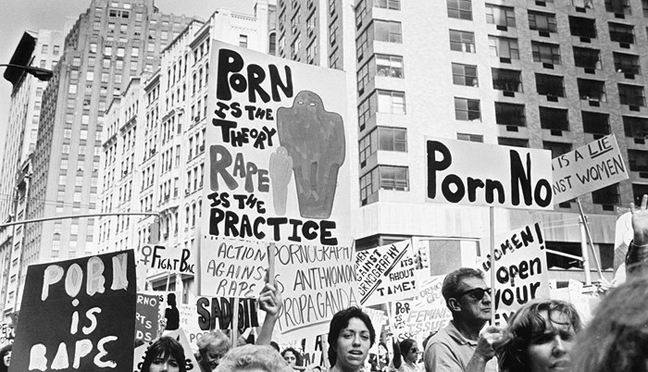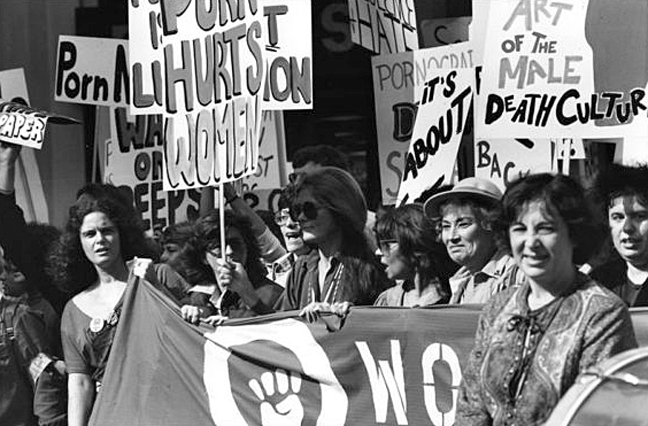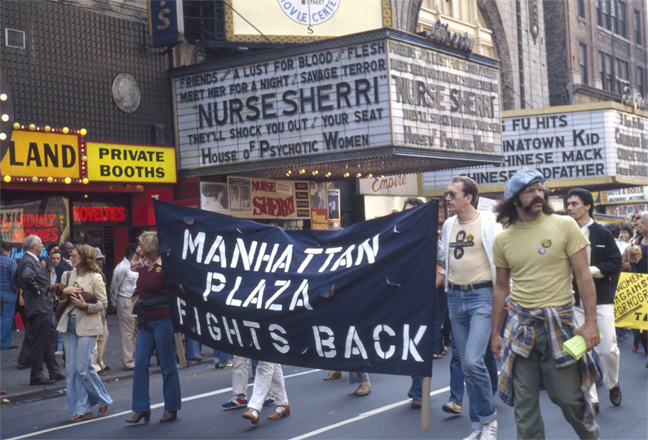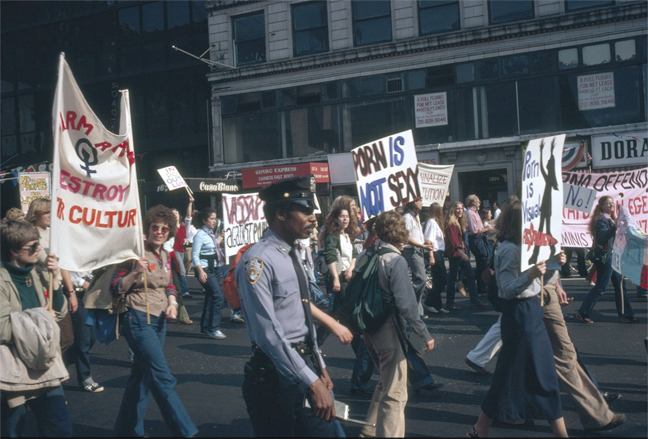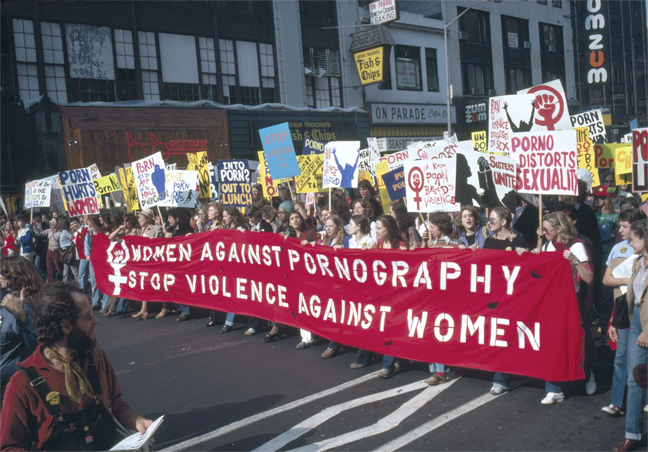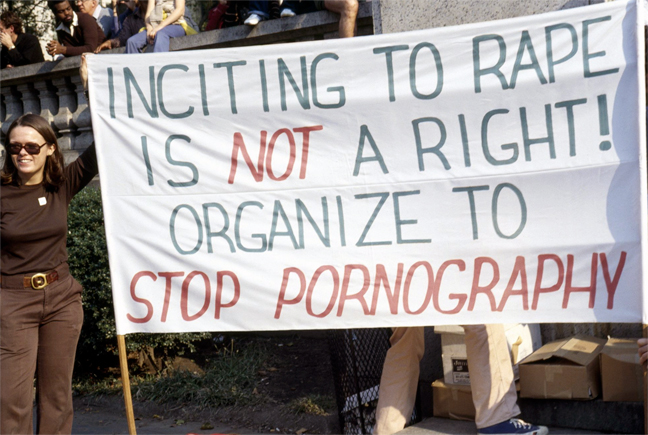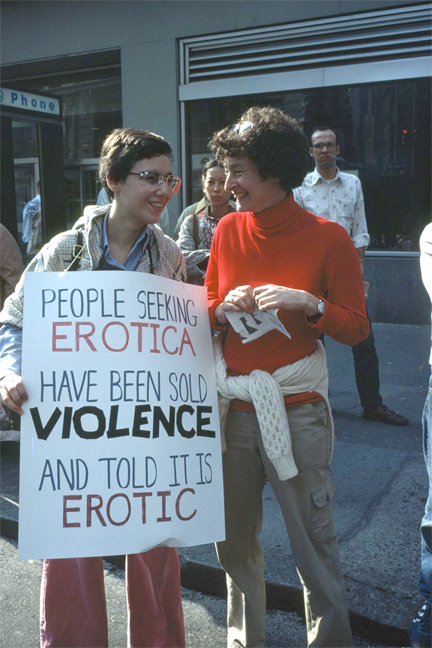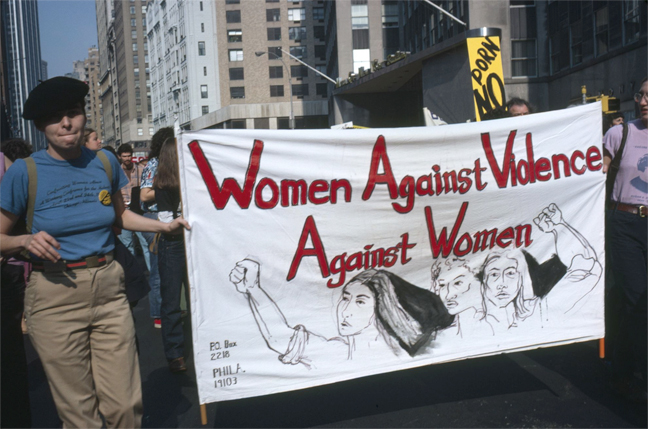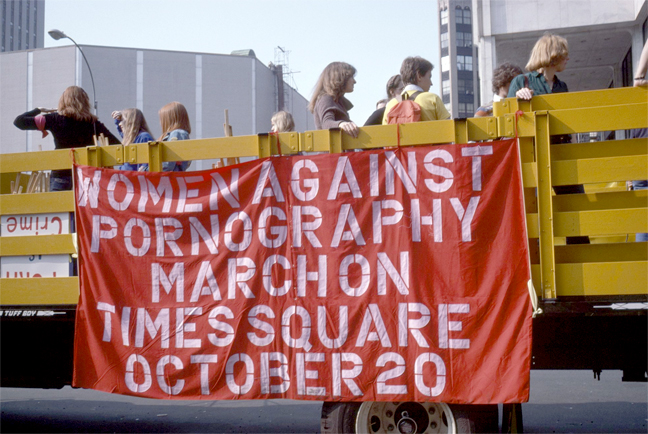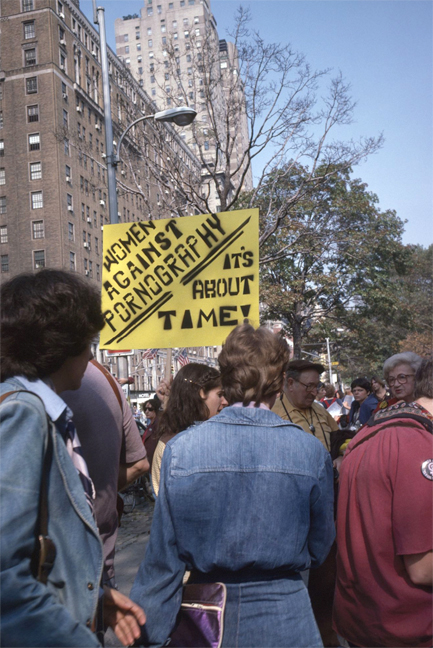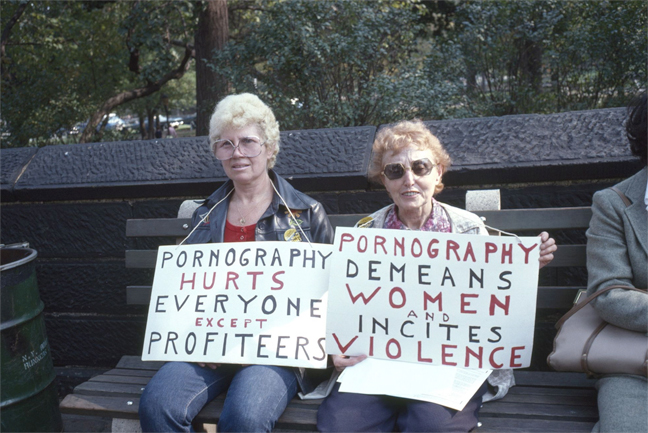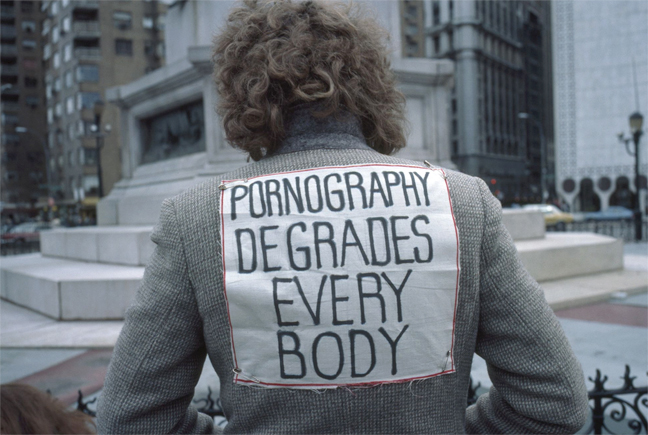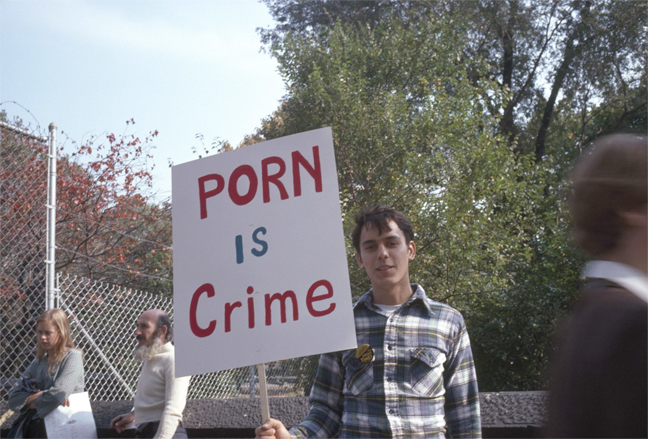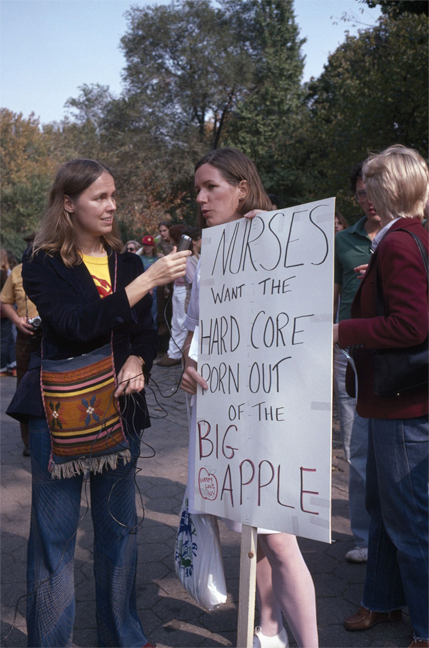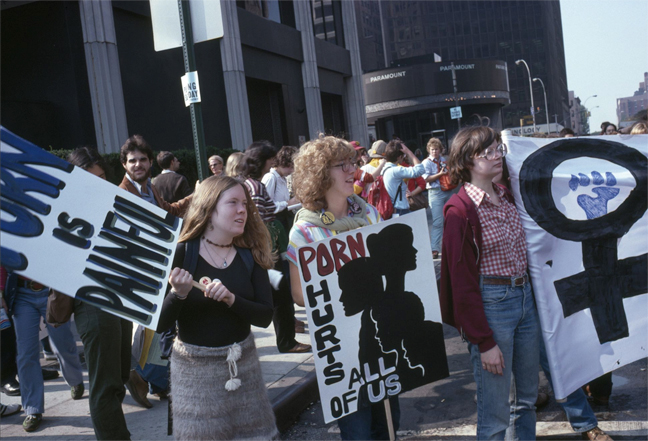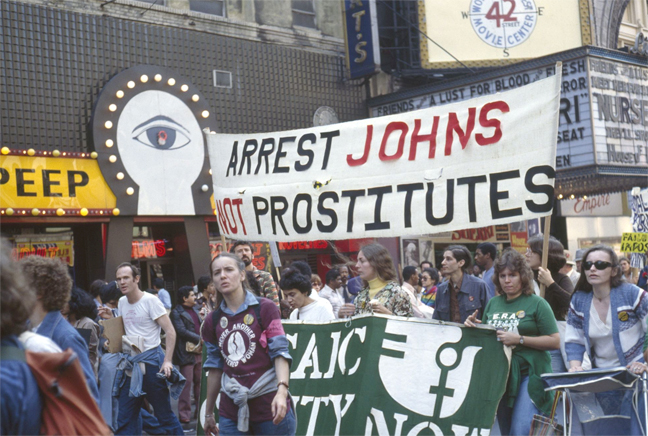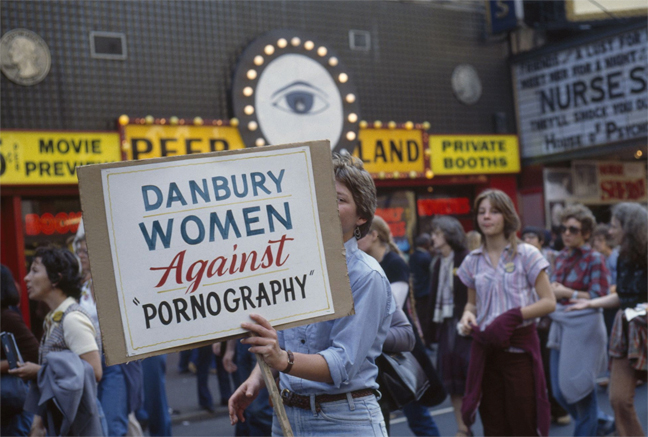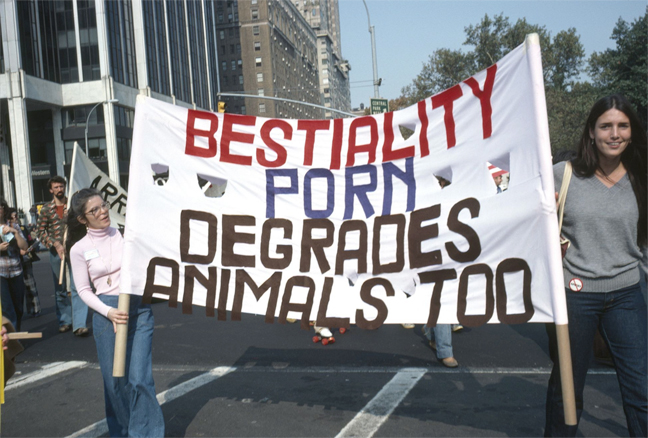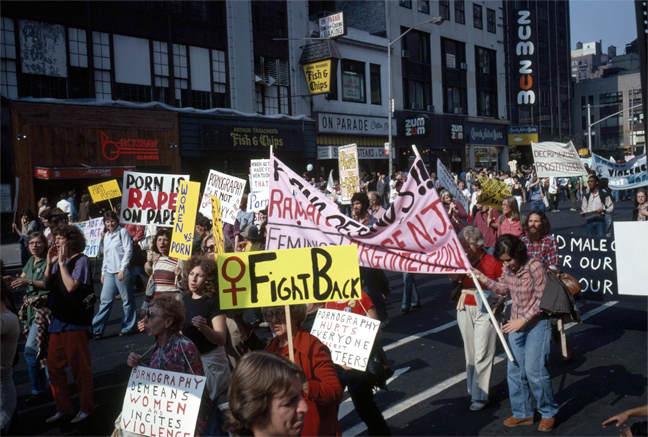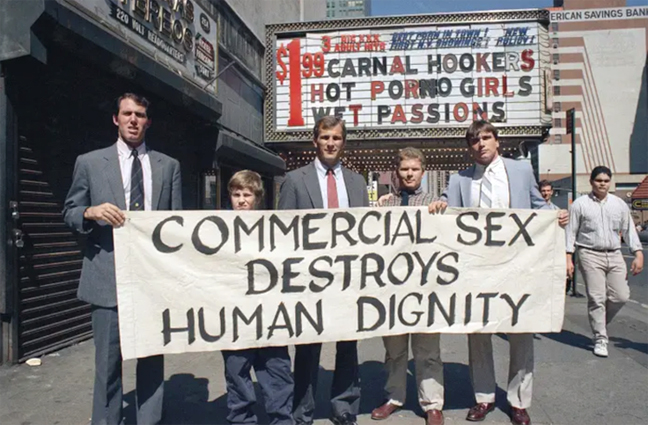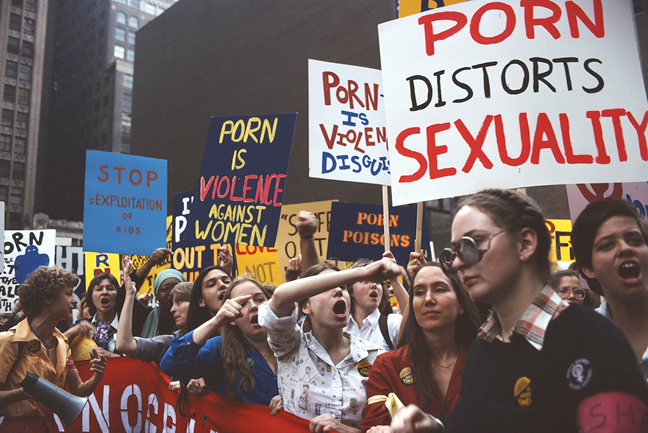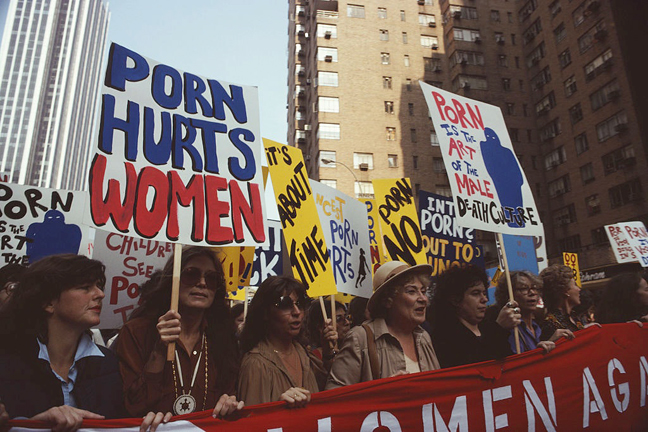 With Gloria Steinem and Bella Abzug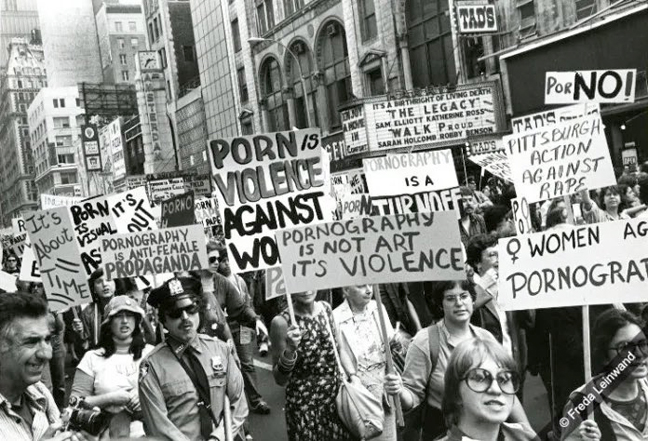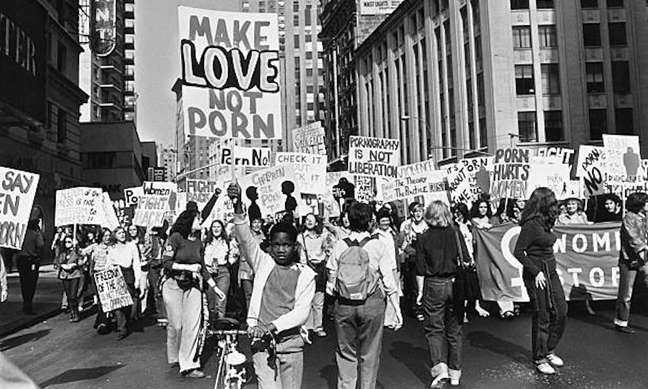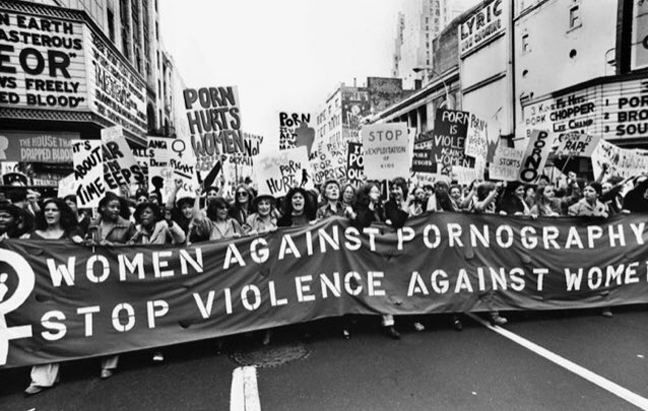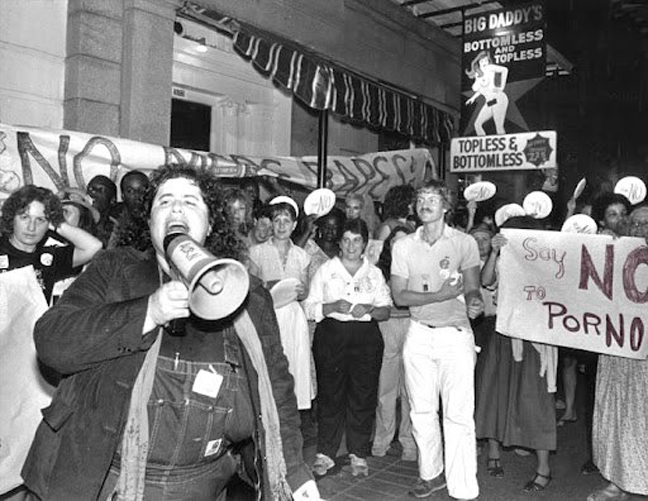 Andrea Dworkin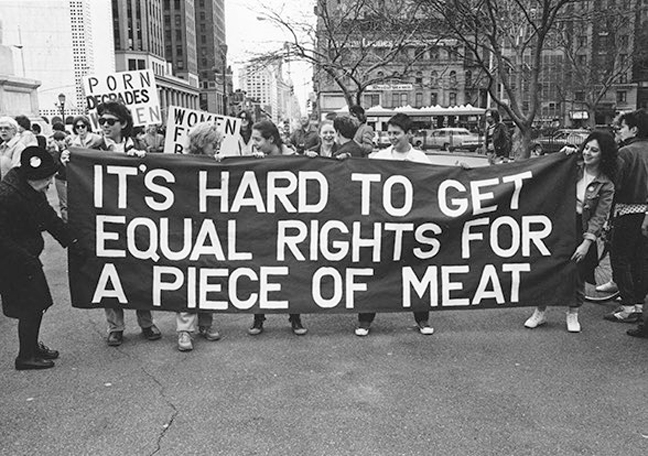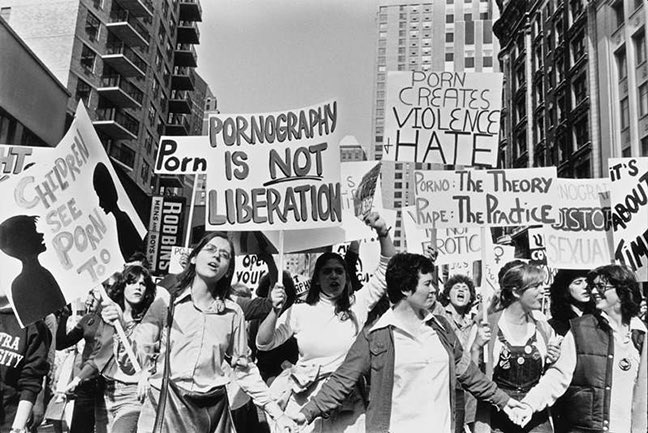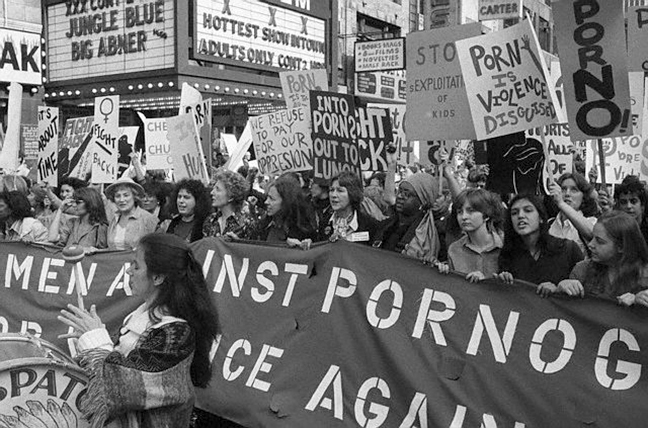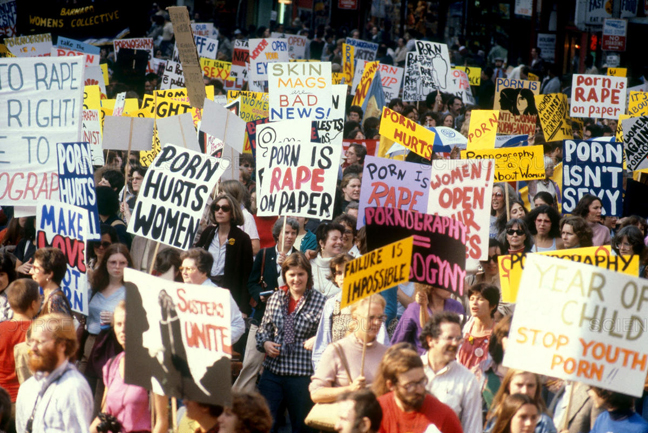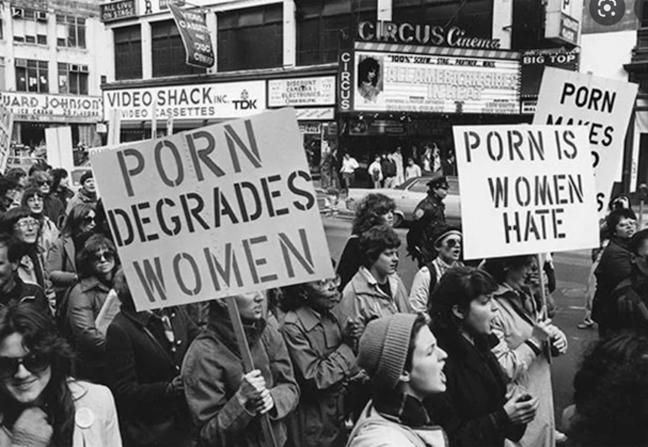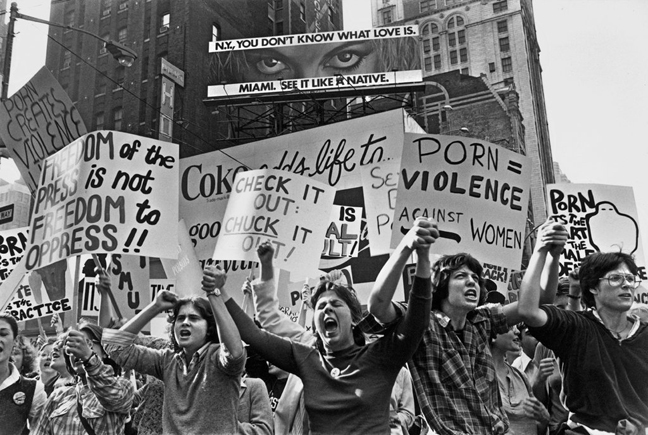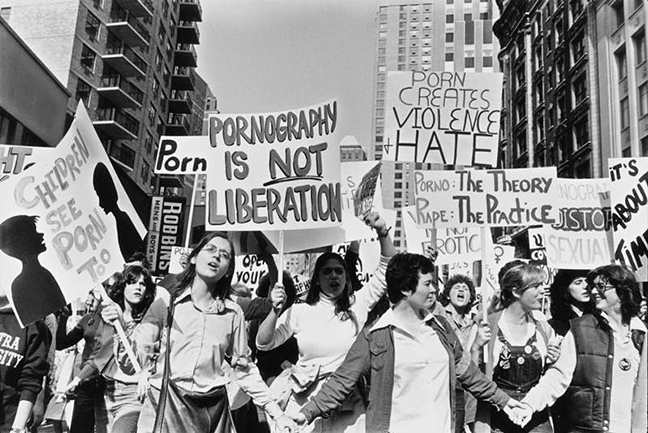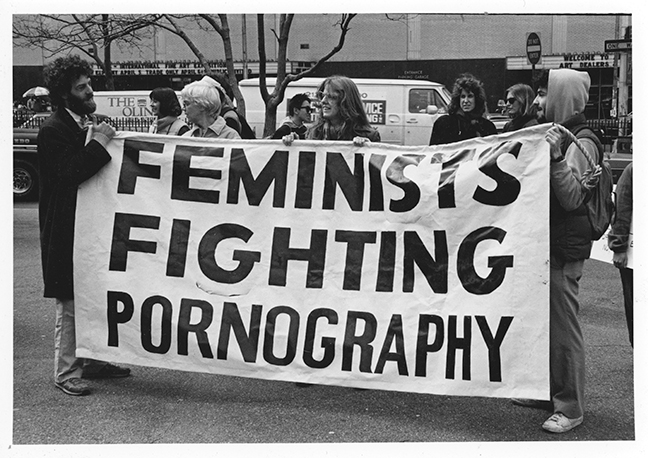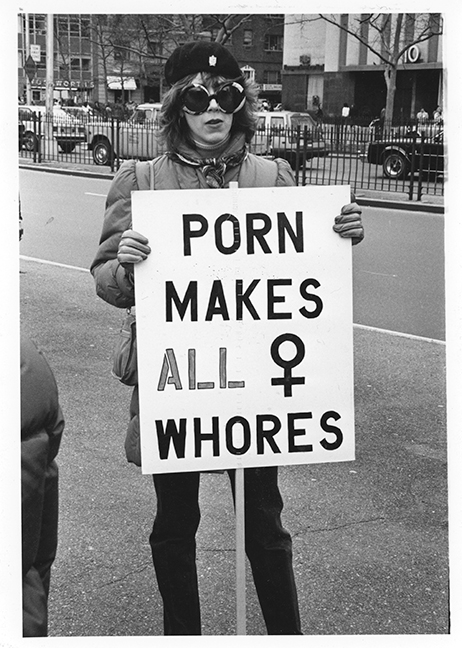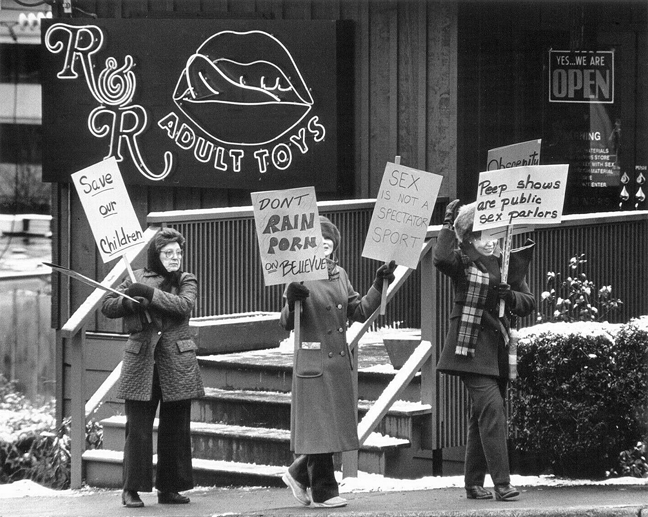 Washington, 1984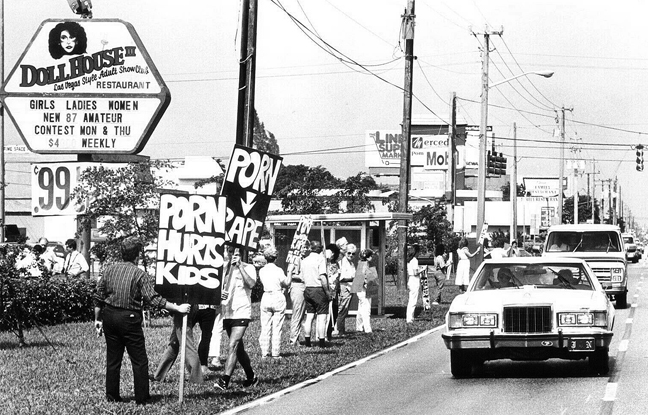 Pompano Beach, 1987
*