Podcast: Play in new window | Download
Subscribe: RSS
George McDonald, star of Behind the Green Door (1972) and perhaps the first male star of the adult film industry, died yesterday in California. He was 70 years old.
Ashley West records his memories of George in a new introduction to our podcast interview with George.
This podcast is 99 minutes long.
The musical playlist for this episode can be found on Spotify.
_______________________________________________________________________________________________
George McDonald
When I started The Rialto Report, George McDonald was one of the first people I wanted to include. Of course I did: George McDonald was an adult film star at a time when there were no adult film stars. This was an era of shame and secrecy when no one used their real name, and most people didn't use any name.  But for a time, his name was everywhere – he once counted nine theaters showing his films in San Francisco at the same time.

He started in the era of short, silent 8mm films and saw first-hand the progression to full-length pornographic features within a couple of years. He was in the industry so early that one of his last films was the Mitchell Brothers' Behind The Green Door – which is often cited as one of the first adult films.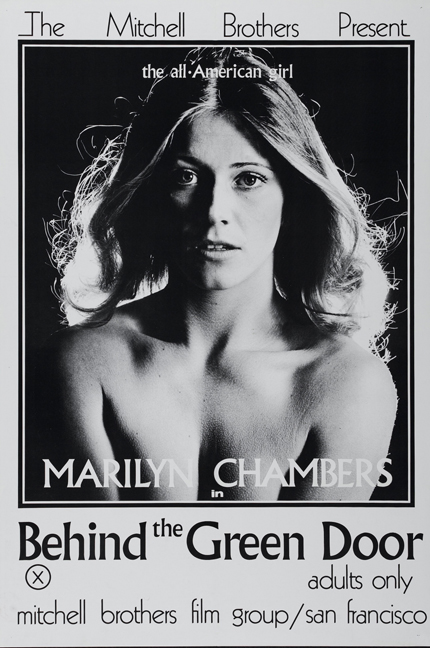 I knew that back in the 1970s he lived in Sausalito, a beach-town full of houseboat enclaves just four miles north of San Francisco, so I looked him up online – even though I never expected George McDonald to be his real name, or that he still lived in Sausalito. I found a number, called it, and to my surprise, a few moments later I was speaking to George.
So what kind of person ends up being the original porn star?
Maybe not the kind of person you'd think. George McDonald was an all-American boy, high school athlete, good-looking, good grades, good future. He signed up to the Air Force when the Vietnam war was going on. And he had political aspirations too. He was sure he'd be mayor one day.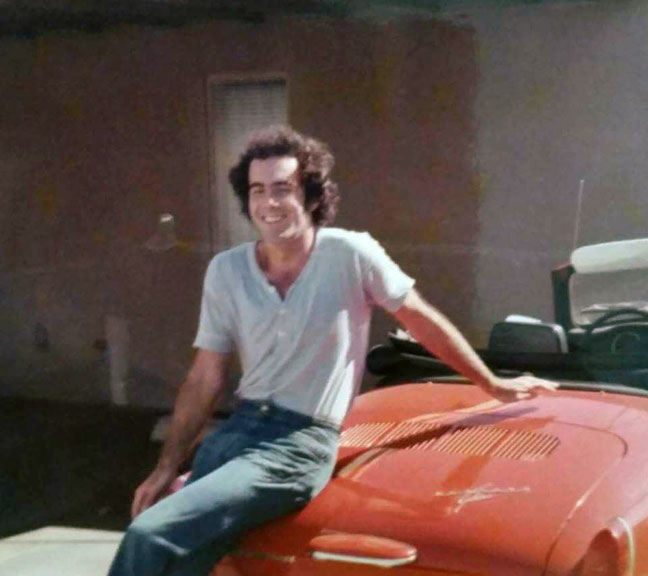 But along the way he ended up working in porn films, headlining a live sex show in Hawaii where he competed with John Holmes, and living a life no one that had ever really lived before.
He made loops, cheap one day wonders, and big budget films. He worked for every one of the early west coast filmmakers. He even wrote an autobiography, called 'Dirty Movies' – by far the best, though perhaps the only, first-hand account of what was like to be in the adult film business before there was an adult film business. We published the book exclusively on The Rialto Report website – and you can read it there free of charge. A few years ago, Robert De Niro heard about George and his story and flew out to Sausalito to meet him. They spent the afternoon together discussing George's life and film career. De Niro said he was interested in making it into a film, though in the end, nothing came of it.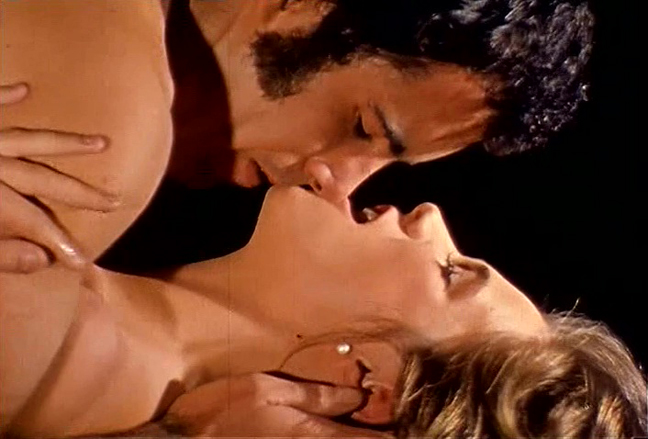 When George retired from the industry, he opted for the quiet life. Which in his case meant that he joined his friend and filmmaker Alex de Renzy on a drug-smuggling round the world boat trip. Seriously. George and I planned to tell the story of this crazy trip, which involved a wild group of porn filmmakers traveling to the Far East trafficking in contraband, but we just never got around to it.
Over the years, I visited George in Sausalito. He took me to the locations where the opening scenes of 'Behind the Green Door' had been shot. We'd have dinner at the No Name Bar, at the same table where George would meet Alex de Renzy or the Mitchell Brothers for production meetings. And in between visits, we have long phone conversations about incidents in his life that he'd suddenly remembered. He last called me three weeks ago to tell me his illness was in remission, and that he was feeling better. He wanted to talk about what a good life he'd had. With hindsight, it feels that he was calling to say goodbye.
George would also send greetings cards. He sent cards to everyone he considered a friend, for every single holiday you can think of – Christian, Chinese, Jewish, Indian, Mexican… you name it. That meant I got a card about every two or three weeks throughout every year. Each one was a ray of sunshine that reminded me that I was friends with George McDonald. A good, good man.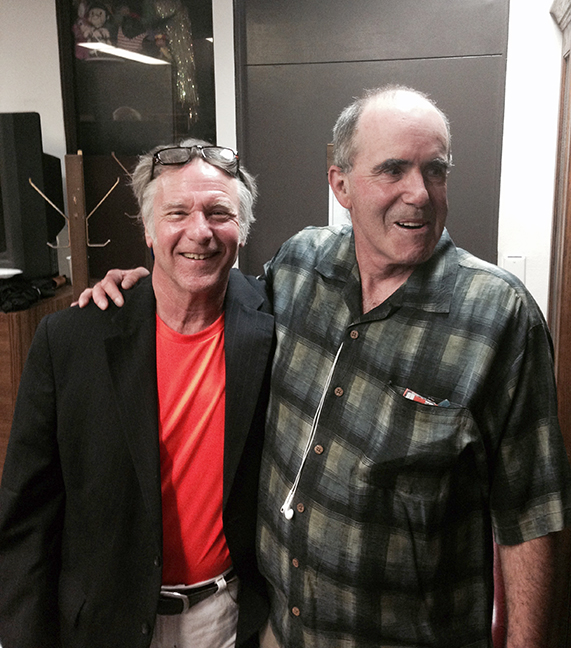 George, with fellow adult film star, Richard Pacheco