Lowell Pickett and Arlene Elster formed an unlikely but unique alliance in the world of early adult film in San Francisco.
Their objective was to deliver a new wave of artistic and creative pornography. They formed a production company – Leo Productions, and opened a theater – Sutter Cinema, to deliver this dream.
In this feature, Lowell Pickett and Arlene Elster are interviewed for the same article for the first time, and they remember the heady days of their partnership. Their story illustrates what hard-core films could have been if only they'd been more allied to the aspirations of the sexual revolution.
This is the second of a two-part article. You can read the first part here.
________________________________________________________________________________________
10. The First International Erotic Film Festival (1970)
Lowell Pickett:
I went to a meeting of the Adult Film Association in Los Angeles in 1970. I remember when I first showed up there with some of our beaver films, everyone was amazed at how explicit the films were. They said that they couldn't get away with showing that kind of film in L.A. It was just more liberal in San Francisco at that time.
We started talking with the other filmmakers and we all agreed that there wasn't enough recognition of sexploitation films. We decided we needed to raise the profile of sex films.
Arlene Elster:
I went to a film festival in Amsterdam, an erotic film festival called the Wet Dreams Festival, in the autumn of 1970. I liked it, so we decided to sponsor a similar film festival back in San Francisco.  We wanted it to be a big deal. And it was.
In December 1970, the Sutter Cinema in conjunction with Leo Productions sponsored the six-day First International Erotic Film Festival "to elevate pornographic film to a higher level of respectability."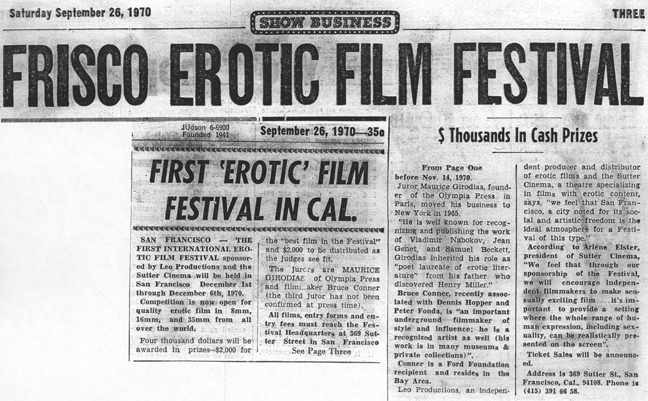 From Evergreen Magazine, April 1971:
One of the reasons Lowell Pickett and Arlene Elster sponsored the Festival is that they cannot find many dirty movies that are any good artistically. They commission independent filmmakers, some of whom have done nice films, hoping to get something better than routine porno. They want to occupy a position like that of Maurice Girodias in Paris in the 1950s; many of the books he published were garbage, but he also published books of real literary merit. Most of what Arlene Elster shows at the Sutter Cinema is garbage but she is quite eager to find the cinematic equivalents of Beckett, Burroughs, and Nabokov.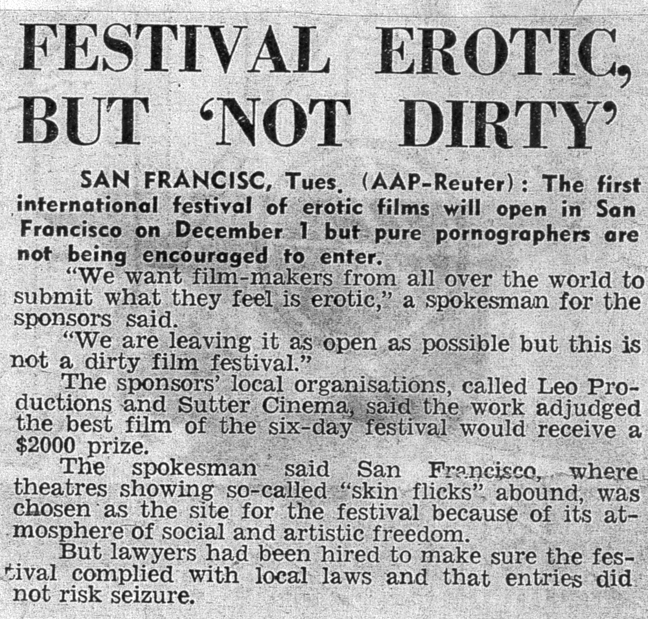 Lowell Pickett:
I wanted the Festival jury to consist of three really interesting and respectable people. One of the first people we approached was Maurice Girodias who owned Olympia Press.
Olympia Press was a Paris-based publisher, launched by Girodias in 1953, that published a mix of erotic fiction and avant-garde literary fiction, and is best known for publishing the works of Samuel Beckett, Jean Genet, and the first print of Vladimir Nabokov's Lolita. It specialized in books that could not be published (without legal action) in the English-speaking world.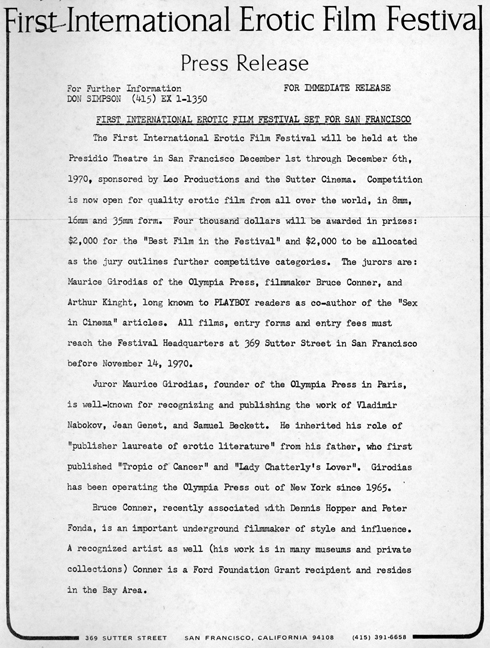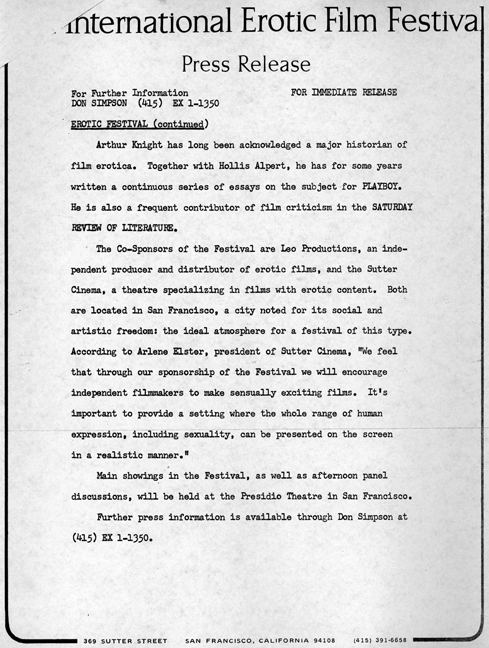 Lowell Pickett:
Another of the judges that we had at the film festival was Arthur Knight. He was a film reviewer for the Saturday Review of Literature and he also taught at USC. Bruce Connor, who was a local filmmaker, was the third jury member.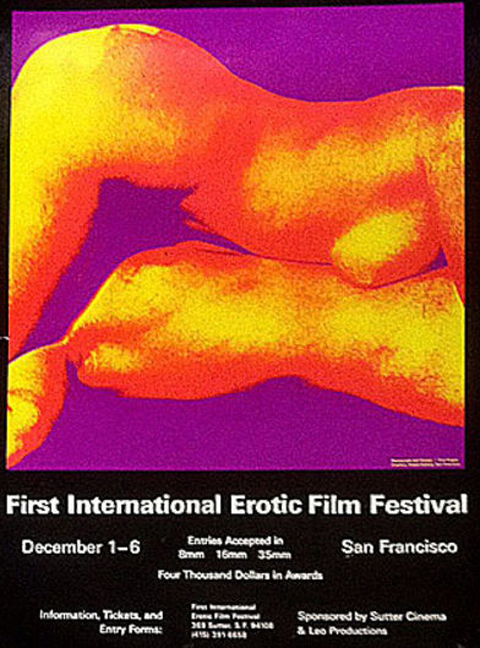 Arlene Elster:
We announced total prize money of $5,000, of which $2,000 would be for the grand prize winner – which in 1970 was really something. And it was unheard of to award that kind of money to the maker of a sex film!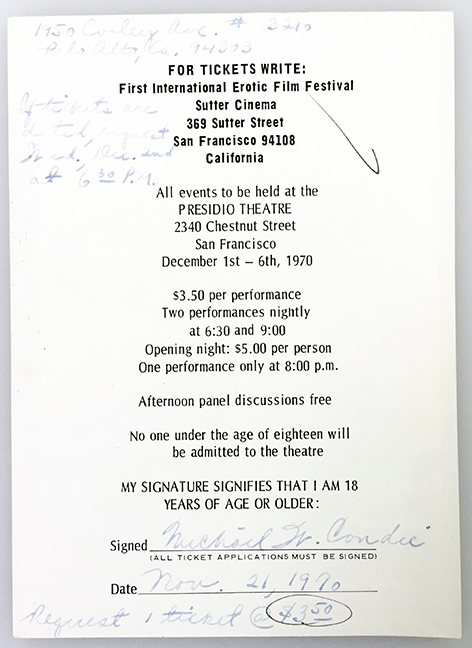 Lowell Pickett:
We hired a woman to do publicity for us. At first she wasn't getting us much attention so she mentioned that she was going to get advice from a guy called Don Simpson. I went and talked to him, and we ended up hiring him to do publicity for us instead.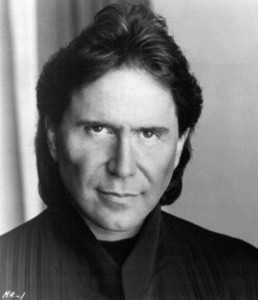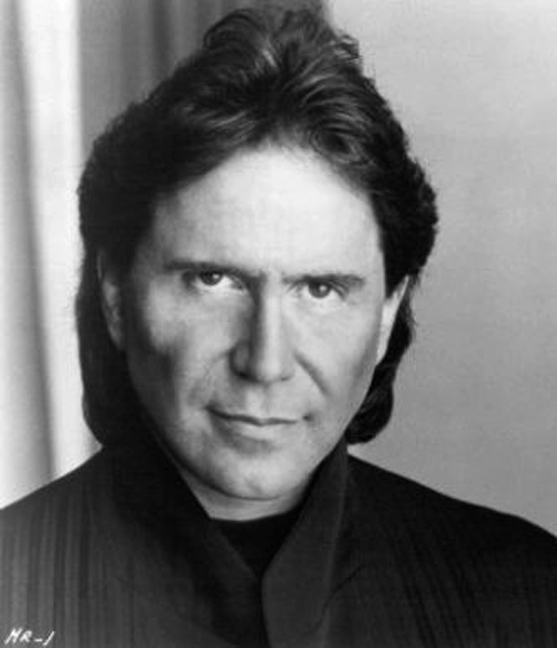 Don Simpson was a 27 year old junior executive working for a theatrical advertising agency at the time. He went on to be one of the most successful film producers and screenwriters of all time.
Along with his producing partner Jerry Bruckheimer, Simpson produced hit films such as Flashdance (1983), Beverly Hills Cop (1984), Top Gun (1986), and The Rock (1996). Their films have earned over $3 billion worldwide.
Lowell Pickett:
Don was great. He got us tons of publicity. After he got involved, the festival really caught on and attracted a lot of attention.
To accommodate the unexpected public interest, the festival was moved from the Sutter Cinema to the 800-seat Presidio Theatre.
From San Francisco Chronicle, November 27th 1970:
The First International Film Festival which will slink noisily into the Presidio Theater on Tuesday has shaped up as a pretty interesting event. The 80 original entries have been winnowed down to 45 pictures – all of which will be shown during the festival.
Entries include films by James Broughton, Ben Van Meter, Donald Richie (who is the film curator of the Museum of Modern Art in New York), Connie Benson, the immensely talented Scott Bartlett, Arthur Meyer ("Guru You"), Blair Fuller, Pat Rocco, and Jerry Abrams (under an assumed name).
According to Arlene Elster, Festival co-director and 29 year old madam of the Sutter Cinema, several nights will have thematic continuity. "Tuesday night, opening night, represents the best in the opinion of the screening committee. On Wednesday the theme is beauty… soft, beautiful, erotic films. Thursday is more of… I don't want to say deviant – I'll say more avant-garde or far out."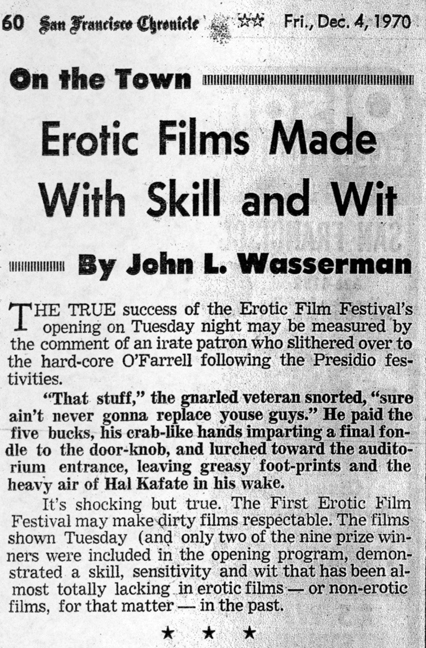 The festival took place from December 1st to 6th 1970, and by the time it began, publicity was all over the country, in newspapers and splashed across television channels.
From Morning Sun, December 2nd 1970:
The First International Film Festival opened here today to a packed house last night amid traditional Hollywood-style fanfare and the usual first-night trappings.
Special guests, including the producers and stars, were greeted by a man in a top hat and tails and escorted over the customary red carpet into the Presidio Theater.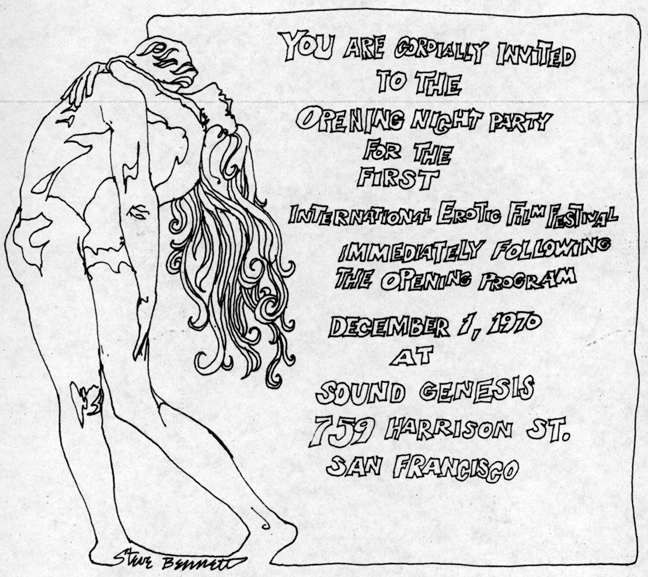 Arlene Elster:
Some of the films in the film festival were really, really good. The range of them was really impressive.
One of the winners was this short film called 'Orange' by Karen Johnson. The film just showed a close-up of a person peeling an orange in slow motion. It was tremendous and showed that we could challenge what people thought was an 'erotic' film.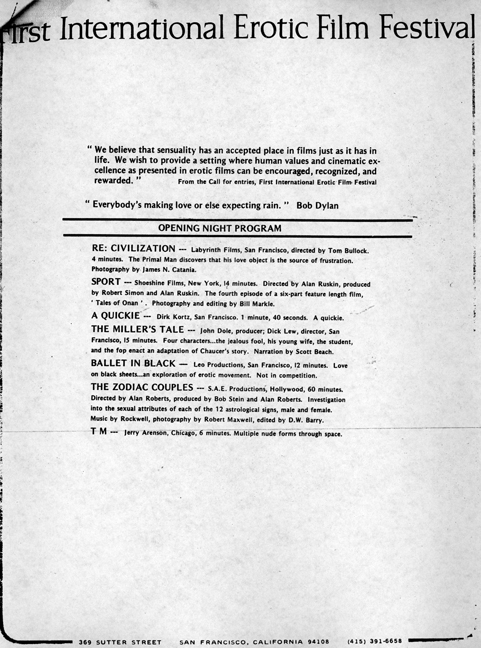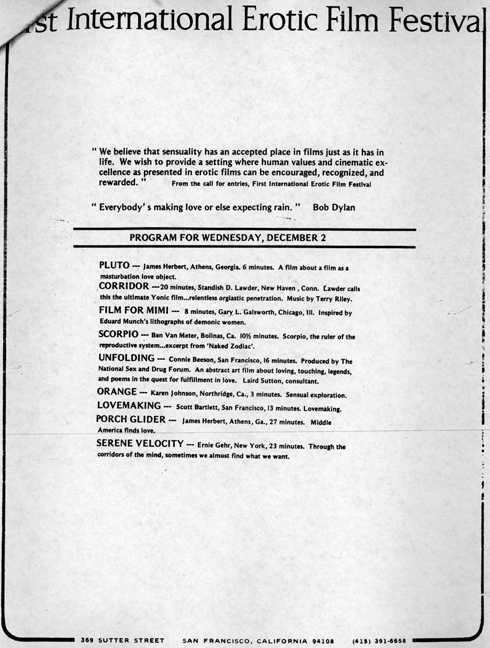 At the end of the festival, the judges chose not to award a single $2,000 first prize but they agreed that 4 films would receive $500 each, and a further 5 films would receive $200 each.
A final award of $1,000 was also given to the Canyon Cinema Cooperative "to encourage the production of more – and better – erotic pictures in the Bay area."
From San Francisco Chronicle, December 7th 1970:
Within the nine prizewinning films, there is a fairly substantial range both in quality and style – but all demonstrate professionalism and taste. They were made by filmmakers not money-grubbers.
The 4 films that each won $500 ranged from:
'Golden Positions' – James Broughton's lovely, poetic humorous and crystal investigation of mankind standing, sitting and lying,
Scott Bartlett's exceptional 'Love-making',
Karen Johnson's imaginative 'Orange',
Michael Zuckerman's 'Secks' montage.
The 5 other prize-winning films each winning included:
The droll and bawdy wit of John Doles' 'The Miller's Tale' and Dirk Kortz' 'A Quickie'
Victor Faccinto's bizarre animated film, 'Where Did It All Come From? Where Is It All Going?'
Carl Linder's rather extraordinary study of ritualists auto-eroticism, 'Vampire… The Passion Of'
David Kallaher's 'Verge', a view of hands on bodies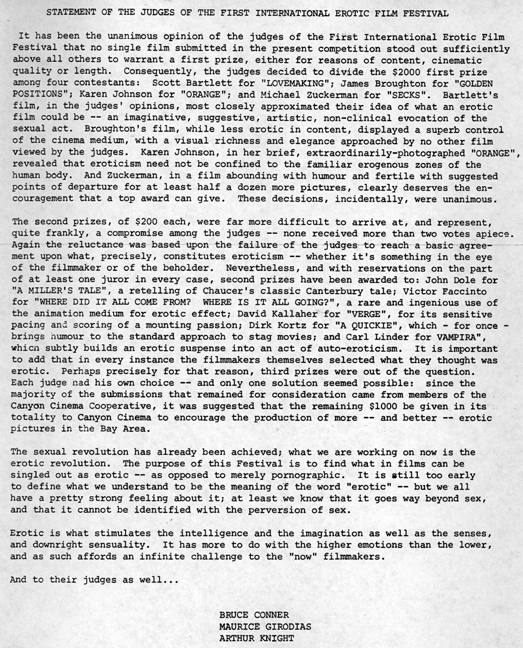 Lowell Pickett:
The Festival was really successful. We got some amazing publicity because of it. Arlene got a call from Dick Cavett to appear on his TV show. She was always very articulate so it was a good idea. Norman Mailer was on the same night with her.
It turned out to be funny. She'd secured permission to show the film 'Orange'. She took it with her to New York. Cavett talked to her on the program, but they refused to show her… They kept the camera off of her. We joked about it. It was like when Elvis was on Ed Sullivan and they only showed him from the waist up! She wanted to be shown, but the bureaucrats at the network wouldn't allow it.  And they wouldn't show 'Orange' either.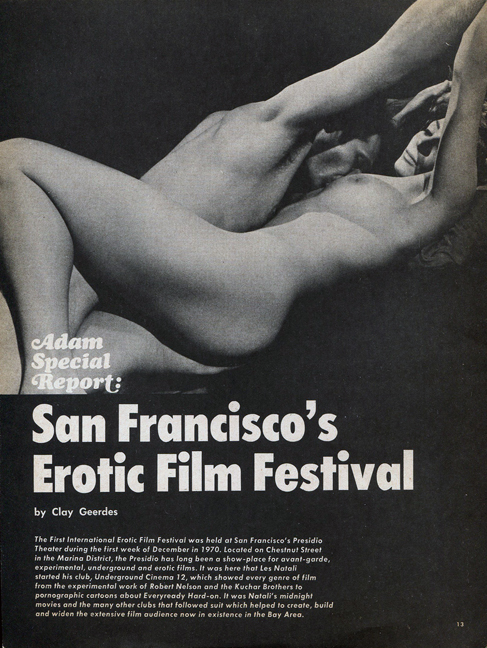 Arlene Elster:
What did I know? Oh my god, I was so naïve. Oh Jesus. I don't know who makes these decisions, but at the very last moment they wouldn't allow that short film to be shown.
That was when my family found out that I was running the cinema as well. They had no idea. They must have been deeply offended and miffed. I sort of avoided my parents. My parents never told anybody what I was doing. I never talked to them about it explicitly.

Lowell Pickett:
Lou Sher owned the Presidio where we had the Festival. He was interested in distributing all of the films through his company Sherpix. The problem we ran into was that most of the experimental filmmakers thought that they should get the same payments and distribution deal as mainstream directors.
Arlene Elster:
We intended organizing further festivals but none of the filmmakers would let us distribute their films so we never did it again. We just couldn't make any money on it. But that one International Film Festival was a great success.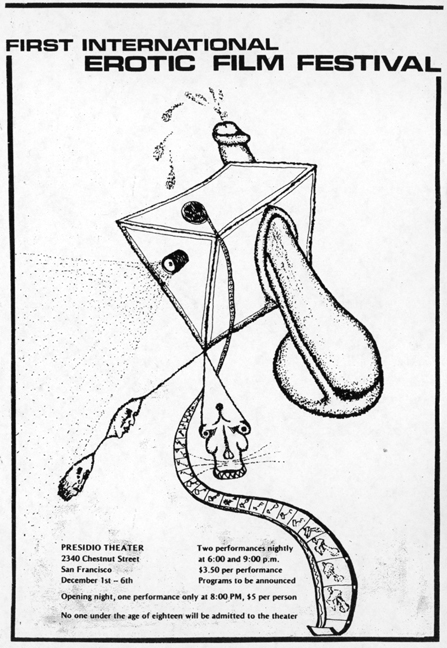 *
11. 'Love, Yolanda' (1971)
Lowell Pickett:
Charles Webb was an example of a director who got his start with Leo Productions. His background was interesting. He worked for a company in Washington, DC that did political campaign films for Nixon. He was a cinematographer for them. He was southern, bright and pleasant.
Charles Webb (aka Charles De Santos) first used a film camera when he was working on a research degree in psychobiology. After leaving academia he joined a political advertising company. When he tired of the political scene, he moved to San Francisco in 1970, where, among other achievements, he became a prolific cinematographer and director of adult films – starting with 'Love, Yolanda'.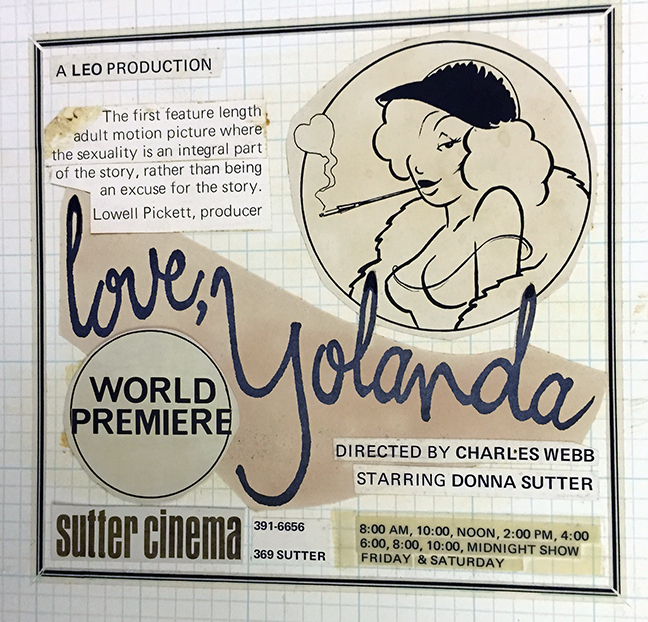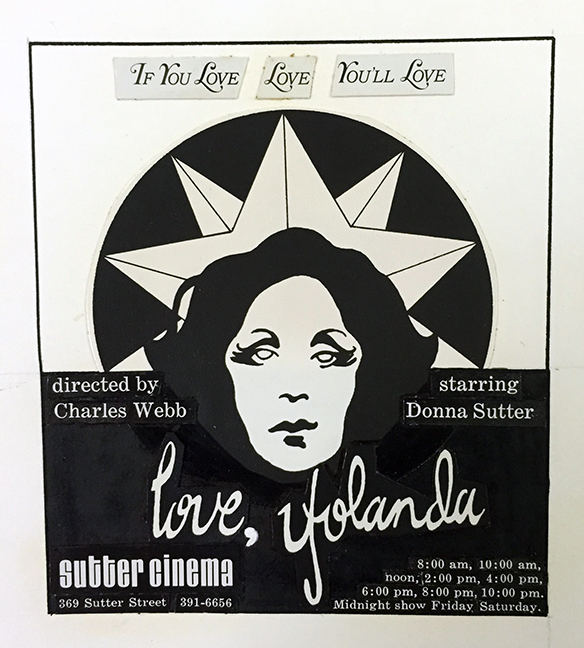 Lowell Pickett:
Charles heard of us and came over to see us. He directed a few films that came out as Leo Productions. His first was a film called 'Love, Yolanda' (1971).
'Love, Yolanda' was a very good film. We found a great mansion as a location and were meant to shoot a wild orgy scene there. However we had difficulties filming it because everybody had been partying and swimming all day and they were too tired for the orgy… As a result no one was able to actually have sex. We ended up adding all the 'in and out' scenes at a later time. We had to shoot them a couple days later.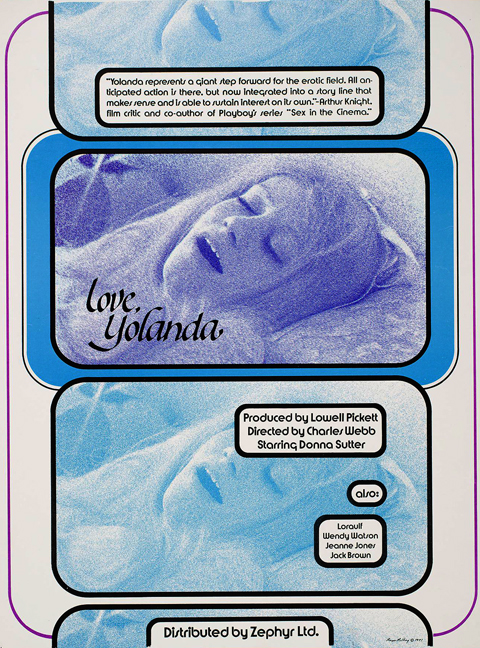 'Love Yolanda' was threatened with legal action when the owners of the mansion alleged that they hadn't known that the film shot there was pornographic.
Lowell Pickett:
If you read the court papers, it was interesting. It talked about all their outrage and everything. But basically it was all about money. They said the picture made so much money solely because we used their house, so they just wanted to get paid more money. It was such a shakedown lawsuit.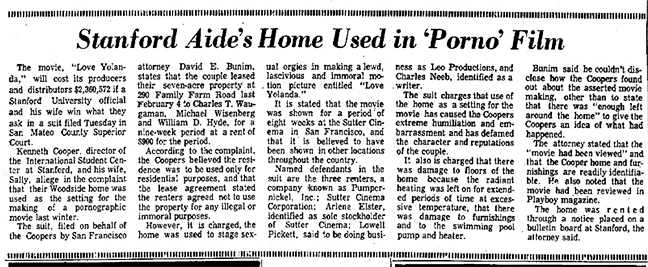 *
12. Mary Rexroth
Lowell Pickett:
Mary Rexroth was another actress who worked for us. She was a writer as well, like her father, Kenneth.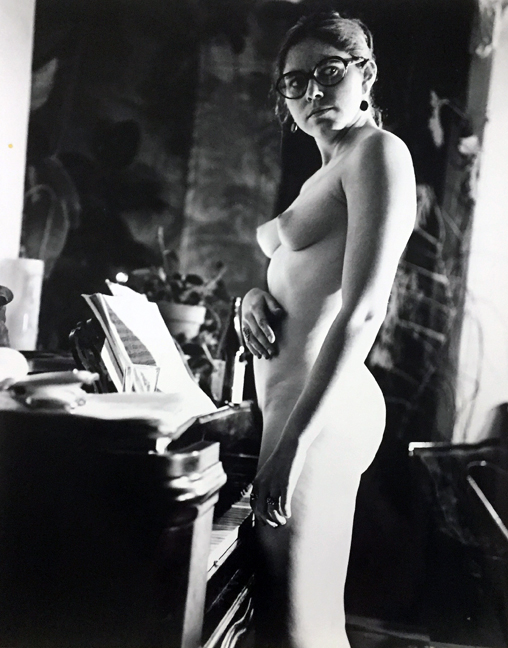 Mary Rexroth
Kenneth Rexroth (1905 – 1982) was an American poet, and regarded as a central figure in the San Francisco Renaissance. Although he didn't consider himself to be a Beat poet, and disliked the association, he was dubbed the "Father of the Beats" by Time Magazine.
Lowell Pickett:
Mary was extremely bright. Very, very sweet. Sort of a sweet, little child at that time. She was good at acting too, dramatic and very good at improvising. Aside from the films, she did belly dancing in clubs and I think was a sex surrogate at the time too.
After appearing in smaller parts in numerous Leo films, Mary co-directed a film with local writer / photographer, Jann Burner, called 'Intersection' (1971). It was heavily promoted in the newspapers – and also by Sutter Cinema who gave it a big premiere.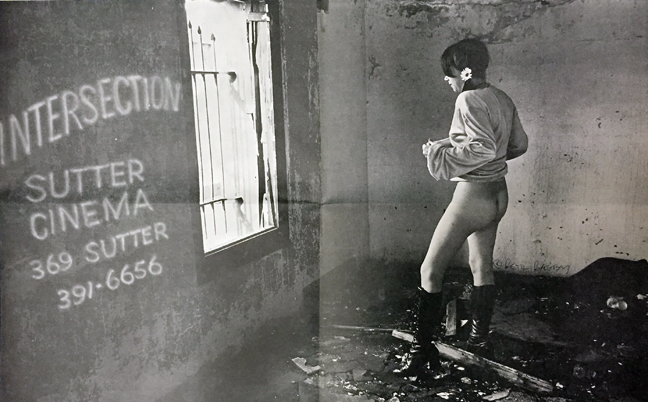 Jann Burner (director of 'Intersection'):

I was actually born in the Haight Ashbury area and graduated from SF State after a tour in the Air Force. And when I graduated in 1969, the place I was born was suddenly the center of the world!
I graduated from SF State in their film department (along with the Mitchell Brothers). Unfortunately there were many film graduates and no jobs.  Plus this was when the Affirmative Action program was taking effect so there were even less jobs for white male college graduates. I finally got a part time job at KPIX (CBS television) as a film editor but they couldn't hire me full time because I was a white male. I met Lowell Pickett at a party one night and he mentioned that he was getting into making XXX films and needed an editor, and would I be interested?
At the time the XXX rated film business was pretty much just loops of women or couples. But Lowell had the idea to do longer, more involved films with dialogue and show them in a place where couples could attend together.  So he ended up hiring about six film makers and the instructions were: "Make the films about whatever you want – but you have to have 30% hard core sex."
So we began to turn out some really creative little films.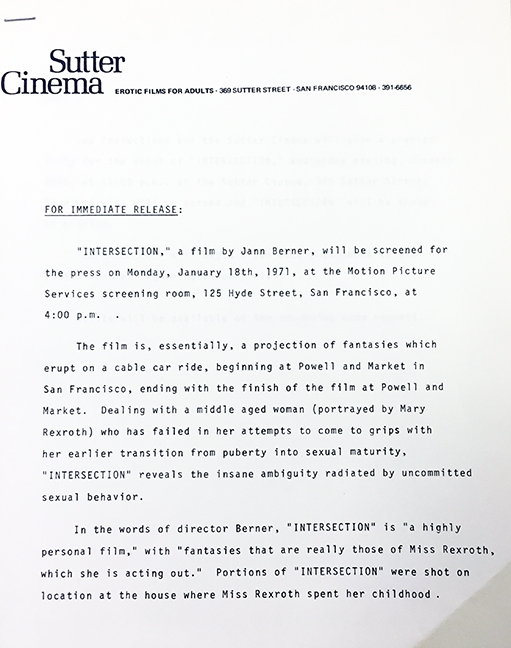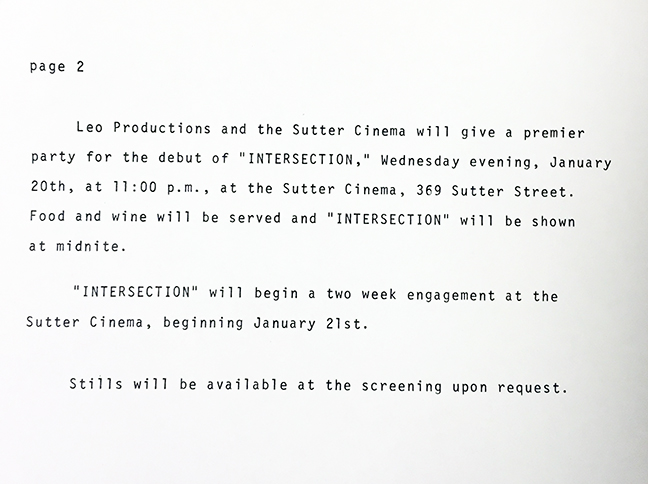 I made 'Intersection'. This was one of Lowell Pickett's first feature length films. It sort of broke the mold in that it had lots of sex but it was also a little too Ingmar Bergmanesque. It was sort of a thinking person's porno film and who wants that? So it never got released and I finally sold it to the Mitchell Brothers. They said that it eventually just rotted and they never transferred it to video. So, as far as I know, other than opening night, no one saw it and no copy exists. It did receive quite a bit of publicity though… mainly because Mary's father was the famous Beat poet.
George McDonald (from his unpublished autobiography 'A Pound of Flesh' (1975)):
Mary was San Francisco's first female porn star. She'd gotten her initial fame when she made a film called 'Intersection'. It was played up heavy in the papers since she had used her real name, and everyone recognized her as the daughter of philosopher Kenneth Rexroth.
I had picked her up hitchhiking one night and I recognized her from 'Intersection'. She recognized me from other films so we just went straight back to my apartment and got it on. Mary had a very honest approach to sex and was not only involved in the porn industry but worked as a sex counselor and was active in different sexual freedom organizations. She just plain liked to get it on.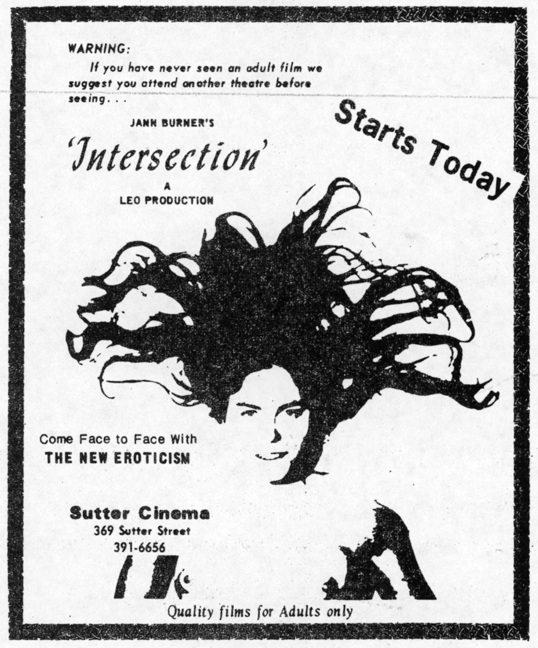 Mary Rexroth (from San Francisco Chronicle, January 1971):
A lot of chicks claim they're in it for the money. But there are a whole lot of easier ways to make money than that. I generally only make $50 a day.
The reason I do it – the reason a lot of chicks do it – is because I enjoy making the films. It's a complete sex trip.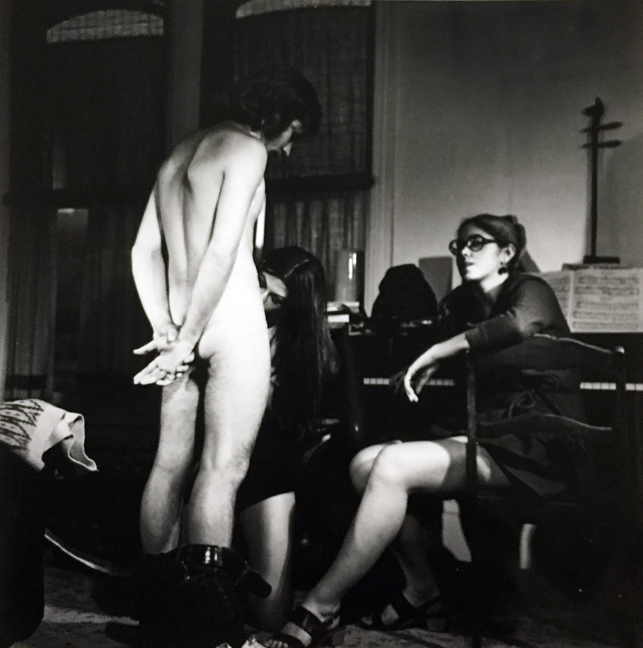 Mary Rexroth in 'Intersection'
Lowell Pickett:
I went out with Mary for about six months, which included a trip to Los Angeles together for an adult film convention down there. After that I remember going to New York and meeting up with the film critic Arthur Knight, who took me to a party of fellow critics. Pauline Kael was there, and I remember she kept asking me all night if I knew the identity of Mary Rexroth's mother. She seemed fascinated that Rexroth's daughter had made sex films for us.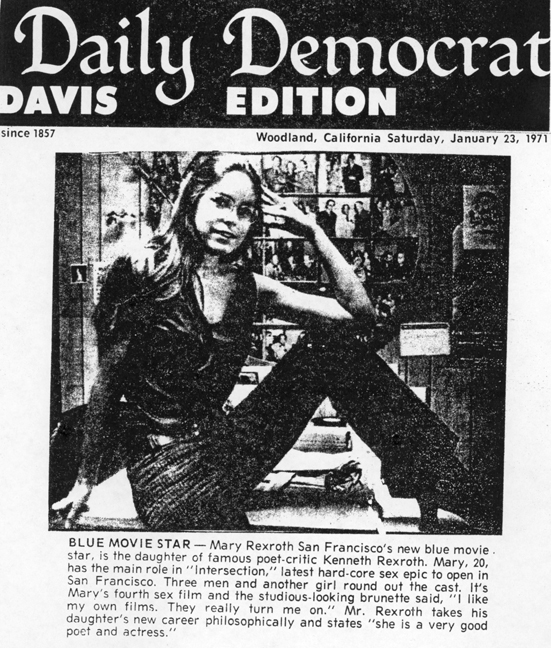 Kenneth Rexroth (from San Francisco Chronicle, January 1971):
She is a very good poet and a very good actress. This certainly doesn't disturb me. This is the way the world is now. There's no point in saying "let them do what they want to do" – they'll do what they want to do anyway.
Mary Rexroth (from 'Sinema' by Kenneth Turan and Stephen Zito (1974)):
A lot of people have trouble with me. I don't behave like I'm supposed to behave. Say I've been talking to someone for a while, and they've established "Well, she's intelligent and she's well-read, she's read Proust twice, my God," you know, and then you say something about "when I was working for Leo Productions" and they go "AARGH!" because that's not something somebody like that's supposed to do. If you're an intellectual they don't expect you to be a dirty movie star, that's very disturbing to some people.

Lowell Pickett:
It was a really big deal that someone with her famous name was making adult films. It brought us a lot of publicity and a certain legitimacy too.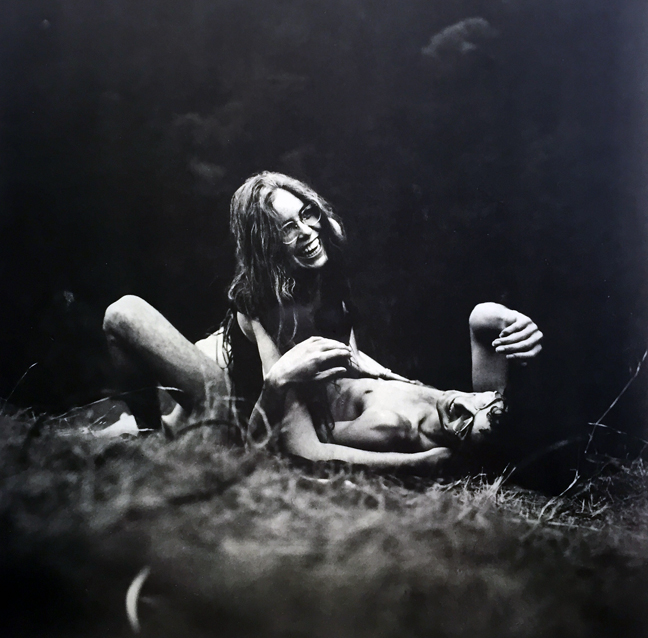 Mary Rexroth
*
13. 'Cozy Cool' (1971)
'Cozy Cool' was the biggest budget film made by Leo Productions. It was also the longest shoot. It's the saga of a flashy character, Cozy Cool, who inherits a crime mini-empire following the death of his father Silvio. Cozy's right-hand man Mike plots behind his back to sell him out to the rival Vespuccis.
George McDonald (from his unpublished autobiography 'A Pound of Flesh' (1975)):
Cozy Cool, or the idea for it, was ripped off from 'The Godfather' (1972), at least in so many words. Francis Coppola was just starting production on 'The Godfather' from his San Francisco office at American Zoetrope, and the publicity in the daily papers had given someone at Leo Productions the idea that maybe a porno version of the Mafia would be a hit.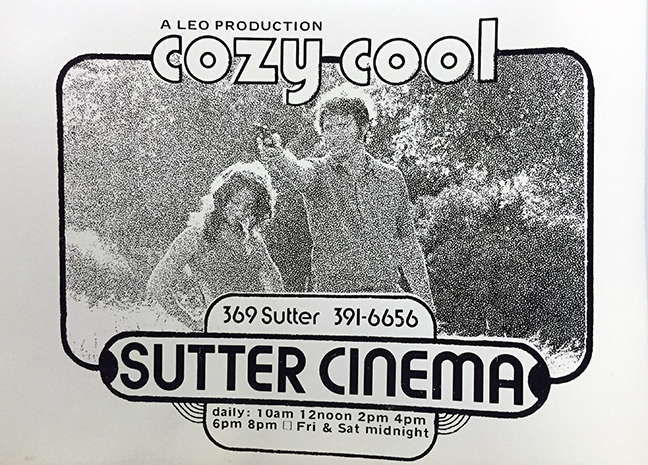 Lowell Pickett:
I typically used my own money to make Leo films, but on 'Cozy Cool' I had a financial backer. She used the name Edna Perkins but her real name was Ellen Perkins. She'd inherited the money and she was interested in filmmaking. It was just a one-off for her. It was a more expensive film that the others we made, and that included a couple of trips to New York to try to find distribution for it.
In an attempt to improve the quality of the film, more experienced actors were brought in from Los Angeles – such as Jim Haynie.
Lowell Pickett:
The part of the writer, Clark Kent Rogers, was played by Jim Haynie; he was in quite a few of our films. He went onto Hollywood and was pretty successful. He was in the cop show, Hill Street Blues. He did several hardcore scenes for Leo Productions; he wasn't very good looking but he did good sex scenes.
George McDonald (from his unpublished autobiography 'A Pound of Flesh' (1975)):
This was the first time that legitimate actors had been brought up from L.A. to work on a San Francisco porn feature. I figured that at last someone was trying to do a creditable fuck film.
Much of the film's sexual content is provided by the amorous and violent adventures of Irma, played to the hilt by Maria Arnold. George McDonald plays a shakedown mob guy, and Mary Rexroth also has a role.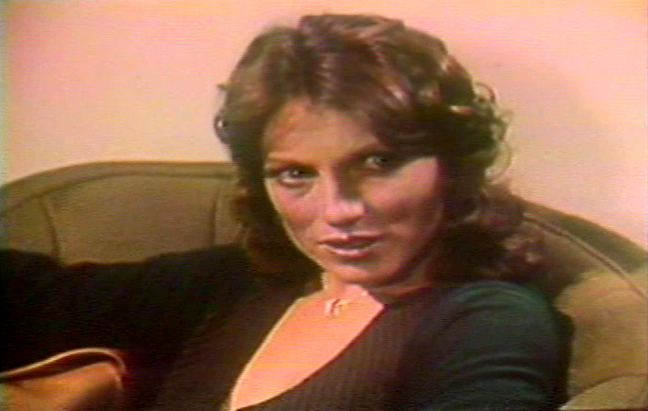 Maria Arnold
Lowell Pickett:
We found the female lead, Maria Arnold, in Los Angeles. She'd had done regular hardcore movies. She stopped doing the hardcore sex scenes half way through 'Cozy Cool' because she was having an affair with the sound-man on the movie, Mark Hofherr.
George McDonald (from his unpublished autobiography 'A Pound of Flesh' (1975)):
The female lead was a girl named Maria. She had also been brought up from L.A. Her father was an ex-vaudeville performer (or so the press release said) so she had been around acting and entertainment all her life. She hadn't made the grade yet as a legitimate actress but felt that it was only a matter of time. She thought that porn movies might help her make it a little faster since none of her competition would even think about being in "one of those movies."
I was glad to hear all of this since I had been predicting for some time that legitimate and hungry actors and actresses would make the jump into sex films as the films became more accepted and started getting more publicity. There seemed to be some truth to what she was saying because after finishing 'Cozy Cool' she was featured in articles in both Playboy and Cosmopolitan.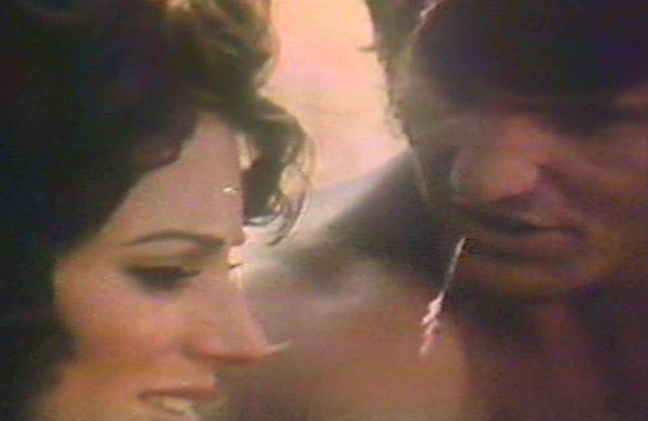 Mary Rexroth (from 'Sinema' by Kenneth Turan and Stephen Zito (1974)):
They hired two Hollywood actors. Oh, they were bad. The one guy wouldn't fuck, and he spent some ten minutes trying to tell me that this was not a dirty movie; this was not a sex film. He said "It's not, it's not, it's different". Well, the trip was they were paying them union scale. I raised hell. I said, "So, you're going to pay them union scale and they're not even going to fuck?"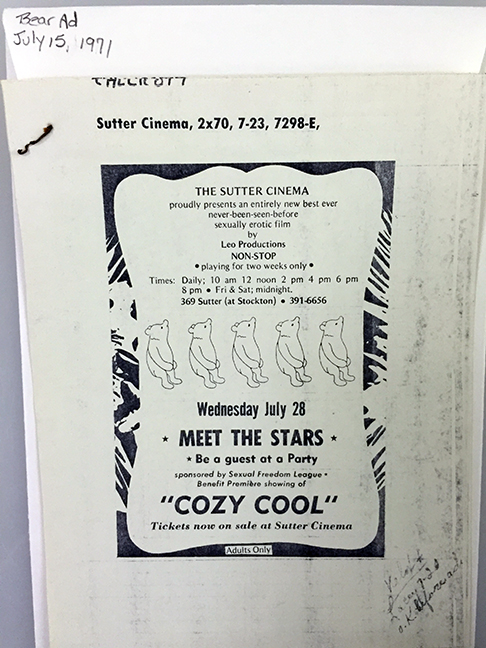 Lowell Pickett:
I remember 'Cozy Cool' very well, because it ended up being rather complicated and it seemed to be a never-ending process to make. We kept altering it after it was completed.
Part of the problem with the film was that three people wrote the screenplay! One was a Stanford film student called Dustin Holmquist. He was the guy who had the original idea and he was in charge of actually filming it.
When we finished it nobody could figure out what was going on, so we tried to find a device to explain the plot to the viewer. We added the character of a reporter that explained the whole thing!
'Cozy Cool' was eventually released in different versions, including the currently available '…Love You to Death.'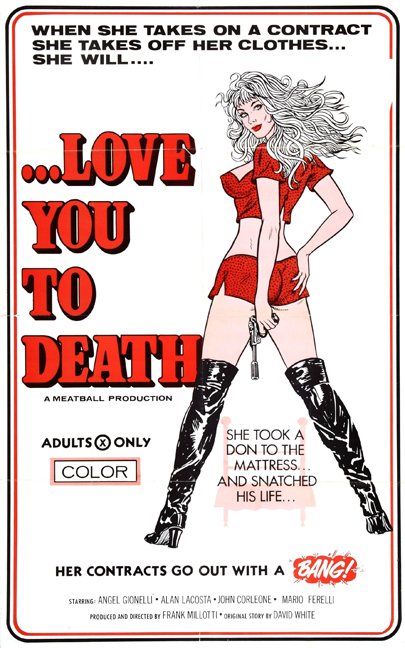 Lowell Pickett:
In the end there was more than one version of the film that came out, as it was re-edited to put in the reporter scene. There wasn't a huge difference between the two – but I was only involved in the making of the film when it was called 'Cozy Cool'.  Not that I liked that name however – it wasn't a very good title as far as I was concerned for getting people interested in the film.
We tried hard to make it a bigger, better picture. We were innovative with the music – instead of using stock music we had a group of musicians playing while watching the film. We did this on several films and it became very effective. After we did it, the Mitchells started doing it as well. If the musicians were good they could liven things up, particularly during the sex scenes, and that was very effective.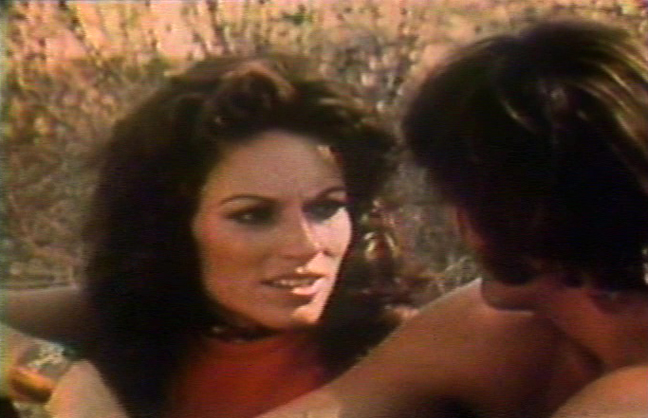 *
14. 'The Continuing Story of Carel and Ferd' (1970-1975)
In 1970, Lowell Pickett was approached about being the subject of a documentary. The resulting film had little to do with Lowell or Leo Productions, but instead was one of the most interesting, prescient and pioneering films of the era.
Gary Indiana (from 'Inside Agitator' (1999)):
A guy named Arthur Ginsberg showed up near the end of the Broderick Street era, in late 1969. He'd started a company called Video Free America, which had gotten the first Sony portapaks in the United States. He decided he wanted to shoot an "extended narrative," a vague project that soon became an endless documentary about Ferd Eggan (director of Leo Productions' 'Straight Banana') and his relationship with a woman named Carel Rowe, filmmaker and former paramour of Lenny Bruce.
Carel Rowe:
Ferd and I met working at Lowell's. When Arthur Ginsberg's documentary crew showed up on Lowell's doorstep to make a documentary, we convinced them to make 'The Continuing Story of Carel' and Ferd on the spot instead.
Gary Indiana (from 'I Can Give You Anything But Love' (2015)):
Carel wasn't much older, chronologically, but her weariness suggested she'd survived the Titanic and much else of historical significance. She had the vibe of somebody who'd lived the nightmare in a big, expensive way. Short, wiry limbed, her glossy auburn hair poodled in a perky cut, she seemed implacable enough to launch a military coup in South America.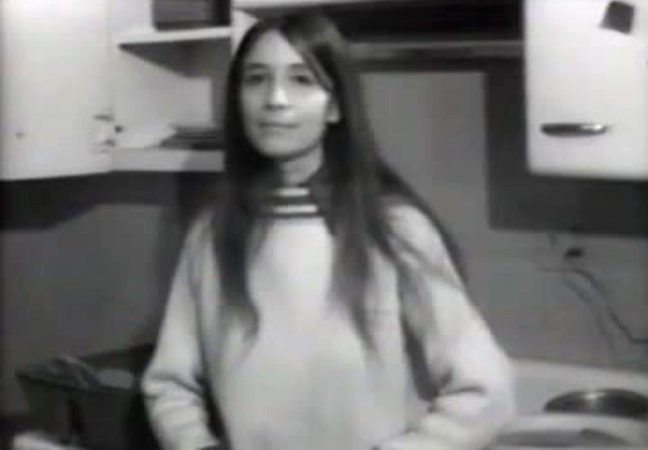 Carel Rowe
'The Continuing Story of Carel and Ferd' is a shot-on-portapak diary video directed by Arthur Ginsberg. It was filmed between 1970 and 1975 and follows the lives and marriage of Carel Rowe and Ferd Eggan.
The initial footage that was shot was shown in 1971 as a 3-channel video, 8-monitor installation including live feed of the audience for The Kitchen in New York. By 1975, it consisted of over 30 hours of footage that includes both the film of the marriage and subsequent consummation, as well as footage of Carel and Ferd talking to camera about the events.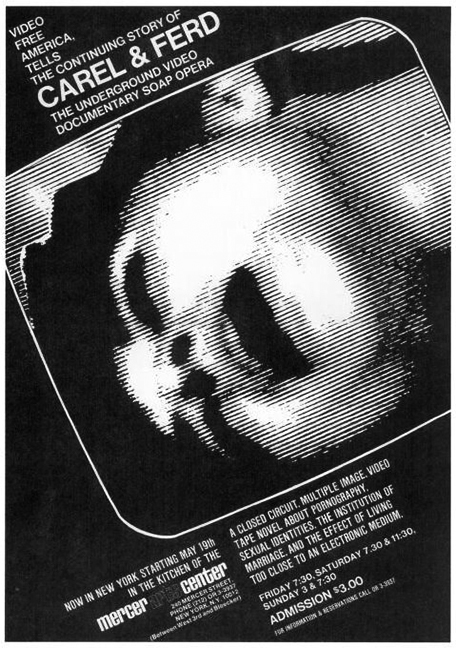 Arthur Ginsberg (director):
Carel and Ferd, the 'stars' of our underground, video verite' documentary soap opera, were struggling to escape from their lives and work as pornographic filmmakers for the world renowned Sutter Cinema when we first met. They planned to get married, paying off some debts with one last film – of their wedding night.
Carel said convincingly, "Why don't you make a tape about the story of our wedding?"
On camera, the two kiss, interrogate one another, banter, argue, and have sex. The camera documents their intimacy as well as interrupts it, as they address the camera directly and answer questions asked by Ginsberg who remains behind the camera.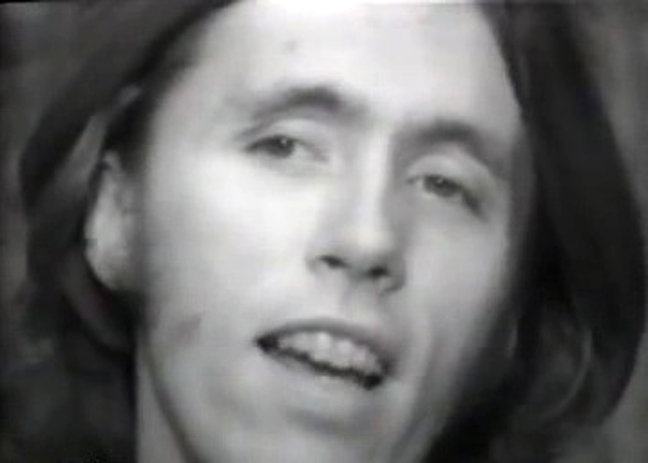 Arthur Ginsberg (director):
It was an incredible experience. They were witty, completely open, and had a great understanding of the media experience. Time and again in the midst of a heated argument, a heavy emotional moment, or an orgasm, they would turn to the camera and comment – much in the tradition of the Shakespearian aside – on what was happening psychologically or offer some insight into the media process that was occurring.
'The Continuing Story of Carel and Ferd' questions reality and freedom, and the camera allows for Carel and Ferd to take on personas that are more exaggerated than their real selves.
It is often classified as cinéma vérité – but a strong case can also be made that it is the first example of reality television.
Carel Rowe:
In 'Carel and Ferd' there are many scenes that show Lowell's production set-up in San Francisco and the participant's commentaries about it.
*
15. Distributing Leo Productions
Lowell Pickett:
When it came to nationwide distribution of all the films that had been made under the Leo banner, I worked with Stanley Borden in New York. I first met Stan in a film lab, Pacific Film Lab, which was owned by a guy named Burton Steiger. He was processing a lot of porn films for different people. He also did newsreel.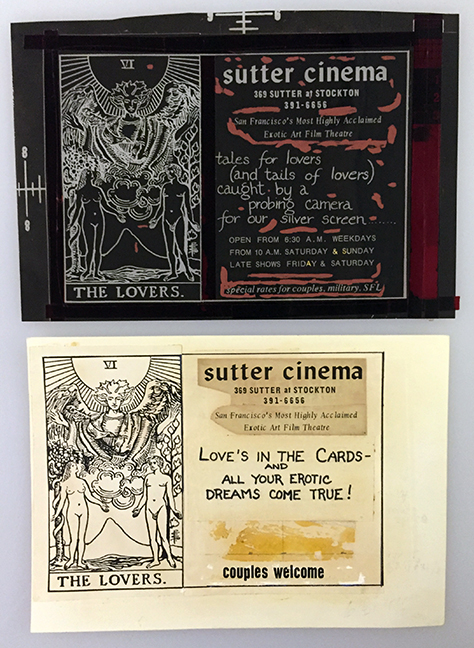 Stan was a really nice guy. One of the first films he bought was 'Oona'. He was going to blow it up to 35mm, but I don't know what happened to it after that. After that he bought just about everything that I had.
On my first trip to New York, I ended up going to about 10 different theaters all showing my films, which was sort of neat. This was in the early 1970s.
Stan's wife Lorraine had an advertising agency called 'Great Scott'. She did some of the ads for our films and many were very effective.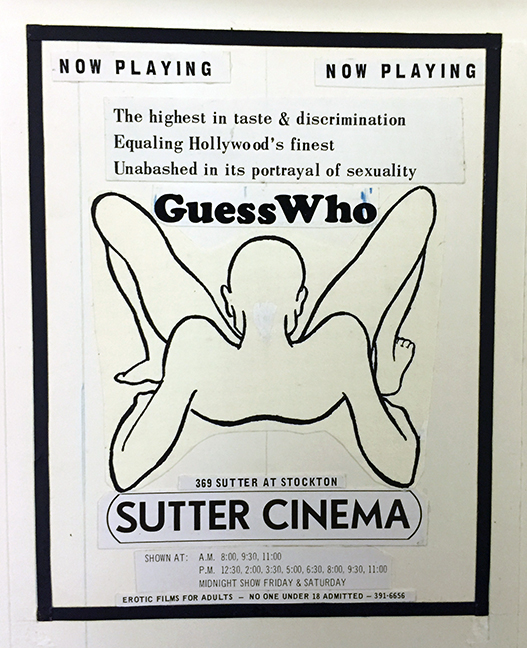 Stan had a large distribution operation. I once went by one of his offices and he must have had up to 50 people working there. He also had some connections to the mob. I knew that. He was a larger-than-life character.
One day Stan told me to be at his office by four o' clock. I got there and there was a girl there that gave each of us a blowjob. That was what it was like being in business with Stan.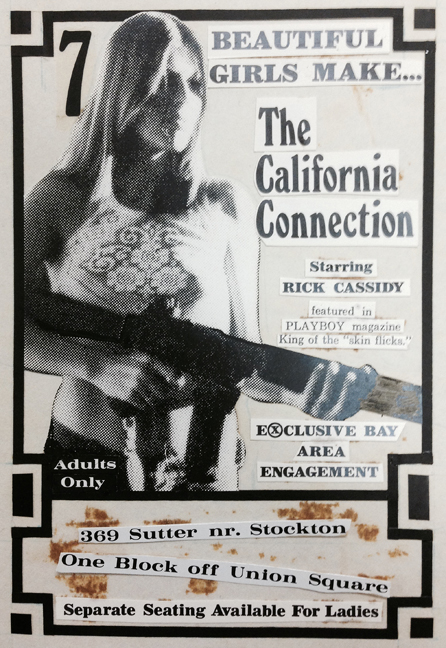 As for my other contacts around the country for distribution, there was a guy named Crosby in Indianapolis who had a couple of theaters there that I sold quite a bit of film to. One of his accountants ran off with a bunch of his money but he ended up paying me all the money he owed me when he got it back.
I also met Harry Mohney when he was first starting out. He started out in sex shops and I sold a lot of product to them.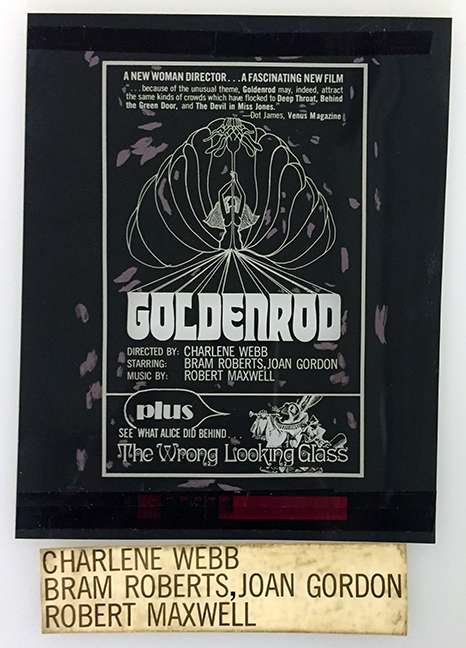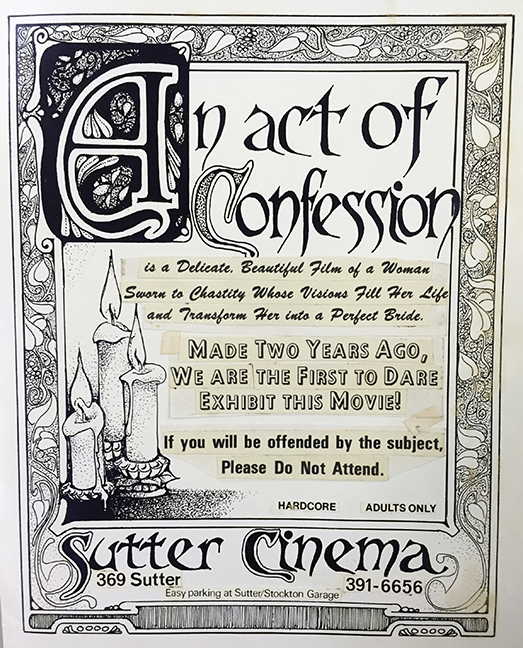 *
16. 'Aphrodisiac' (1972)
Lowell Pickett:
After 'Deep Throat' came out in 1972, the mob thought that every film could become another 'Deep Throat' and they could make all kinds of money. I had just released a new film. It was a film which featured an orange that was injected with an aphrodisiac. So all these people had some of this aphrodisiac. That's basically the plot of it. We made that film twice – once with Charles Webb as director.
Then I got a call from somebody who said that the guys behind 'Deep Throat' wanted to distribute this film for me. I knew that that would be a disaster because I wouldn't see any money. Stan had already told me what happened to the people who made Deep Throat. He told me not to get involved with them.
I ended up suggesting that I'd sell them the film for $100,000. They flew me to the Bahamas where their contact man was named DeFlavio, I think. We ended up haggling back and forth. Finally they gave me $75,000 cash. They told me how to put it into a Bahamas bank and then how to get it back into the United States in a month. They told me to bring it back in amounts under $10,000 so as not to arouse suspicions.
I had another guy with me named Arthur Chang who was an associate of Charles Webb. He was working in the city of Monterey as a city planner then he ended up in the film business. We were partners for a short while and he had some experience with finance. He figured that $10,000 would fit in our pockets. So we carried $9,500 each on our flights back. We did that a few times until we got the money out of there.
I don't know what happened to that film. I never heard anything about it after that.
*
17. Arlene Elster and the Sutter Cinema – The Legal Issues pile up
Lowell Pickett: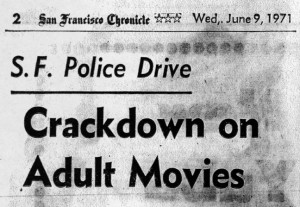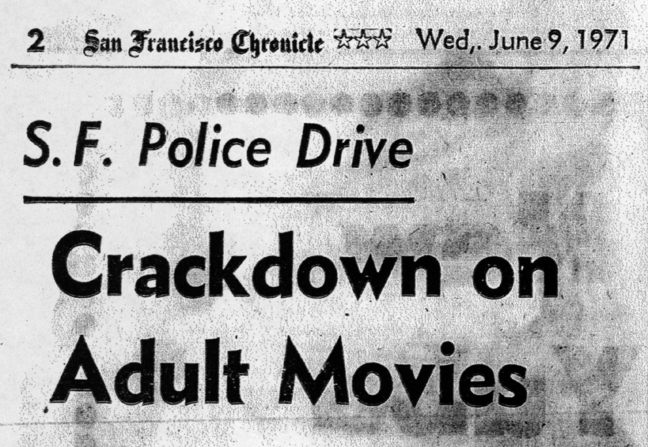 Arlene faced many more legal battles than me, because the authorities would generally go after the exhibitors not the filmmakers. So Arlene faced constant battles with the city. She got arrested many times and a few of the cases dragged out for years.
Arlene Elster:
I was making lots of money from the theater, but we weren't netting much because $1,000 a week went to the lease and then there were the lawyers… I started getting arrested pretty much all the time.
This was the era of Dianne Feinstein and she was always trying to shut us down.
Dianne Feinstein began her political career as a concerned housewife and crusader against the smut-ification of San Francisco. In 1969, Feinstein was elected to the San Francisco Board of Supervisors and she remained on the Board for nine years. She served as 38th Mayor of San Francisco from 1978 to 1988, and has been elected to the Senate since 1992.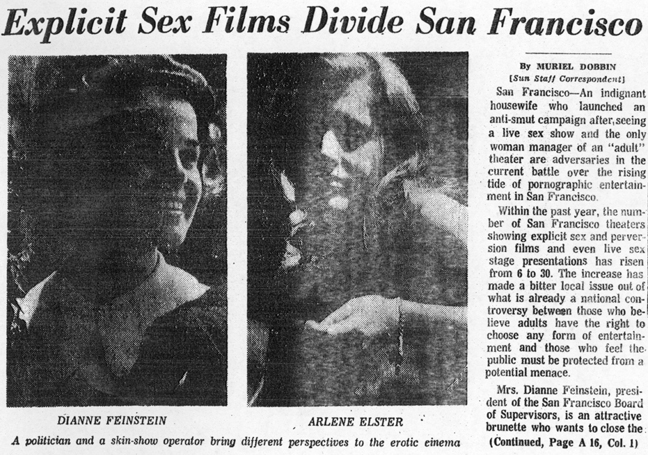 Arlene Elster:
I never liked her because she used adult cinemas as a political stepping-stone for her own career. I couldn't see that there was any other reason.
I was never really afraid that I might go to jail. San Francisco was too liberal. For a start, I was being arrested on misdemeanor charges. Artie and Jim Mitchell were also being arrested for the same thing. The main one was 311.2.
California Penal Code Section 311.2(a): Every person who knowingly sends or causes to be sent, or brings or causes to be brought, into this state for sale or distribution, or in this state possesses, prepares, publishes, produces, or prints, with intent to distribute or to exhibit to others, or who offers to distribute, distributes, or exhibits to others, any obscene matter is for a first offense, guilty of a misdemeanor.
Arlene Elster:
After a while it became exhausting because I was spending all my time defending the Sutter Cinema, and I was doing it all by myself.

In early 1971, Arlene was charged with exhibiting obscene matter after the Sutter Cinema showed an erotic animated feature.
To make matters worse, in January 1971 a new ordinance in San Francisco had given the police power to refuse a license to any theater operator who had been convicted of distribution of obscene matter.
This meant if Arlene lost the case, she would also be put out of business as soon as her license came up for renewal.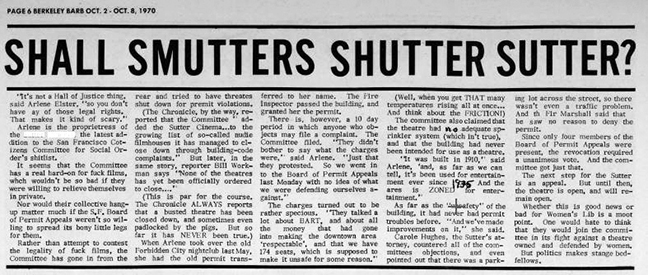 Arlene Elster:
My big trial came up – and I would have been better off breaking my leg rather than going to that trial… We had a woman judge… what was her name? It was her first trial… and the case also had a woman lawyer and I was a woman defendant. And it was still a disaster!
The big issue was that I was not allowed expert testimony.
We had Walter Lantz lined up to speak. Walter Lantz drew the original Woody Woodpecker. He was one of the guys who drew the animated cartoon 'Eveready Harton' that we were busted for showing!
'Eveready Harton' (aka 'Buried Treasure') is an animated short – and considered perhaps the earliest example of a pornographic cartoon made in the US. It was supposedly made in New York in the late 1920s by three studios. Each one drew a section of it without telling the other studios what they were doing. Walter Lantz was the illustrator for one of the studios.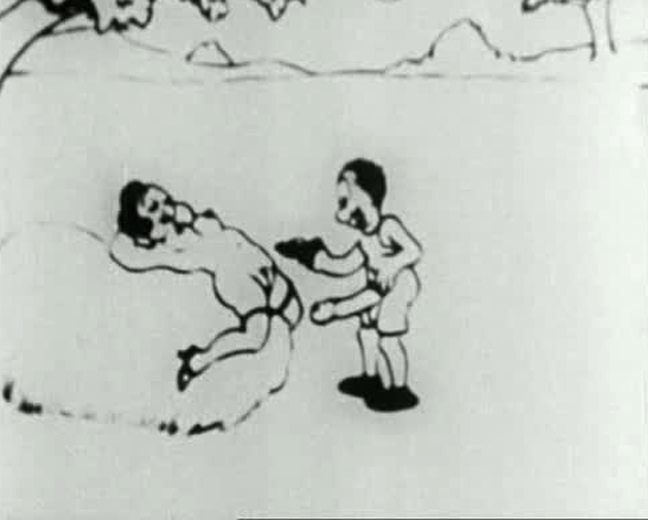 'Eveready Harton' (aka 'Buried Treasure')
Arlene Elster:
'Eveready Harton' was very funny. A little animated guy with a penis so large he had to have a wheelbarrow to carry it around. He got into all sorts of trouble. It was just a hysterical little thing. Anyway Walter Lantz was not allowed at my trial.
I also wanted Arthur Knight, who was the film critic for the L.A. Times, but he wasn't allowed to testify either. And Dr. Jay Mann, who was a doctor who had been a part of the President's Report on the Commission on Obscenity and Pornography, was prevented from testifying too!
In 1969 the United States Congress funded the President's Commission on Obscenity and Pornography, set up by President Lyndon B. Johnson to study pornography.
The Commission's report found that obscenity and pornography were not important social problems, that there was no evidence that exposure to such material was harmful to individuals, and that current legal and policy initiatives were more likely to create problems than solve them.
Arlene Elster:
Oh my god, that report was my Bible. I'm looking at a copy I have here. I've literally worn it out. I used the findings from it all the time to defend myself!
Arlene was convicted when a jury voted 11 to 1 against her.

Arlene Elster:
So I lost the trial. I faced six months in jail and a fine of $1,000. And I would lose my theater license.
My lawyer said, "Well, we're going to appeal it." We did appeal it to the state and it ended up going to the Supreme Court. The original decision was vacated and the case was remanded to the 9th Circuit. Although I ended up having to pay a $1,000 fine, everything had changed.
It was an important victory for us all. I was able to stay in business – which was huge. That didn't stop the police harassment though…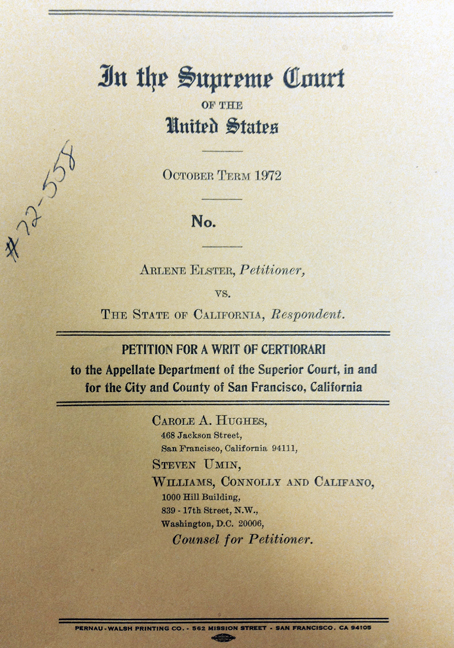 Arlene Elster (from The Night Times, February 1972):
I feel as innocent as a new-born lamb about my theater. I have no guilt whatsoever about doing any harm to society, and yet I have to go through these ritualistic arrests.
The cop's tactics seem rather desperate for a crime that doesn't cause any danger to anyone. Actually the cops come in rather sheepishly and say. "Well Arlene, heh-heh, we have to arrest you." It's an "I'm just doing my job" deal.

*
18. The Birth of Artaur Ego
Lowell Pickett (right):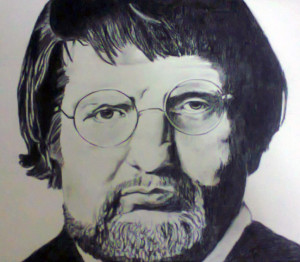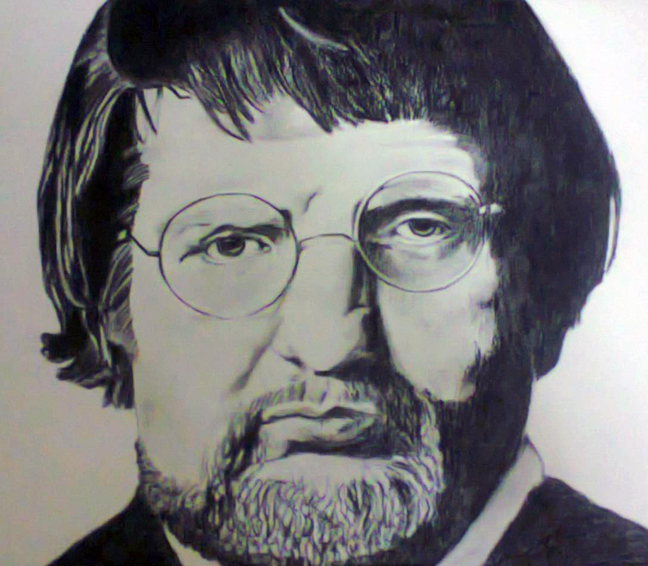 I came across Reuben Sturman who was based in Cleveland. He had a fellow that was in charge of his film business called Bob Dolan. They wanted me to make films for them, so I ended up doing a total of about ten films for their company.
I did a lot of vignettes for them. The films I made for them were made using the name 'Artaur Ego' or 'Howard North' or a few other names. The production company Reuben and Bob set up for this was called Evelc Productions – which was 'Cleve' spelt backwards.
These were films like 'Final Blow', 'Erotic Fortune Cookies', and 'House of Kinky Pleasures'. The first one I made for them was 'The The First Time I Ever…'
At that time there was a book out called 'My First Time', which consisted of interviews with prominent people and stars, so I based it on that.
The film was a Leo Production in that I made it with my equipment, even though Reuben put up the money.
John Seeman is in it and he's great. There's a scene that John does that comes as close as possible to the old (improvisational comedy duo act) Mike Nichols and Elaine May routines. John Seeman was probably one of the better actors around. One of the brighter people too. I liked working with guys like him and Ken Scudder.
*
19. 'Erotic Fortune Cookies' (1975)
Lowell Pickett:
'The Erotic Fortune Cookies' was based on a movie that Jack Lemmon made in 1966 called 'The Fortune Cookie'. They shot it in San Francisco and it was a very popular movie at the time.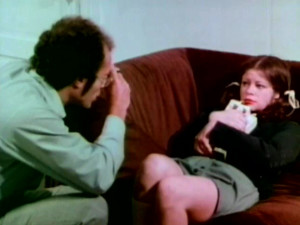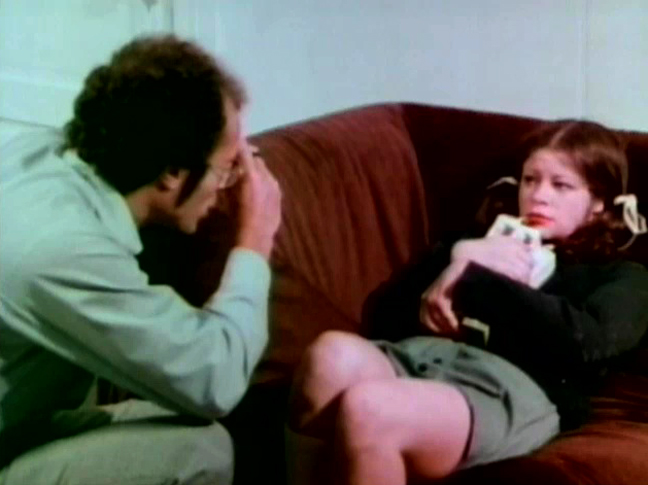 In 'The Erotic Fortune Cookies', I used an actress named Dory Devon. She was an interesting girl who was a musician and music major. Her father was a professor of astronomy at Cal Berkeley, but somehow she ended up in New York doing some off-Broadway acting there. She became friends with Stanley Borden and he put her up at the Paramount Hotel for a year, which is where Stan had his offices. She said there was nothing going on between them – who knows? But she lived there rent-free for a year. I started seeing her off and on for six months or so.
I also cast this Chinese man, Edsel Fong in the film. He was a Chinese waiter in real life and was often called the "world's rudest, worst, most insulting waiter". He worked at the Sam Wo restaurant. He was a well-known San Francisco character that was always getting written up in Herb Caen's column in the San Francisco Chronicle. Edsel was a person who would never shut up. I think we even filmed once or twice at the restaurant. He ended up financing a couple of my films as well.
The camera operator on Erotic Fortune Cookies was a guy called Ken Blakey who worked a fair amount on adult films in San Francisco, and went on to quite a long career in Hollywood as a cinematographer.
*
20. 'Rendezvous with Anne' (1976)
Lowell Pickett:
'Rendezvous with Anne' was the last big Leo production. It was probably the closest we came doing an ideal film. The budget was about $25,000. That came from the Mafia money that I brought back from the Bahamas.
There were a number of good dramatic scenes in it. It was a takeoff on 'A Street Car Named Desire'. The plot is about three women who get paged at the airport, all with the name of Anne. Each of them answer… and the movie is about what happens to them. The script was co-written with Wynne Mason. She'd just graduated from to the University of California.
I wanted to choose three unknown actresses for the parts of Anne. We advertised the casting calls in the Berkeley Barb. One of the girls was called Keri Carpenter. She had a background in gymnastics. She'd been working in a massage parlor in Berkeley. That's the way I actually met her. That was quite a scene at the time for young girls who didn't have much money. They would work in the massage parlor scene in Berkeley. They were often living in communes and places like that.
Then there was Cazander Zim. I was involved with her for a couple months after the film. She had a child, and the two were living in Marin County. She also was involved with a black poet who was fairly well known.
The third girl in 'Rendezvous with Anne', Lisa Troy, was interesting. She ended up marrying a major league baseball pitcher. They were married and had three or four kids. Her real name was Lisa Pritchett. I became friends with her sister who was a musician that stayed in Berkeley. She played in a rock and roll band. She was featured in a couple PBS features about garage bands.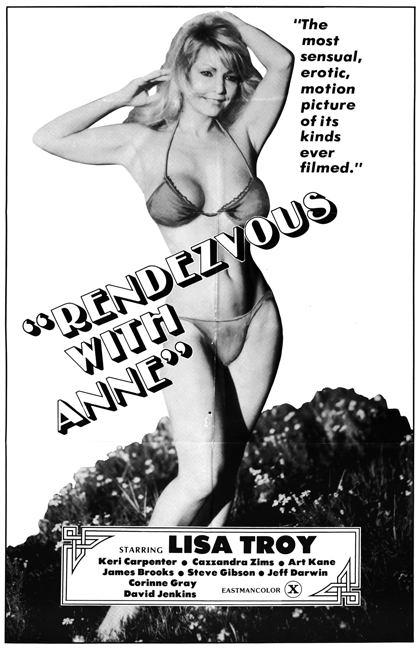 In 'Rendezvous with Anne', there was a 'special thanks' credit to somebody called Margaret Evans. This was Maggi Rubenstein, who was involved in the sex information scene in and around San Francisco at the time. They had a hotline where people could call. She helped us in having a grand opening for the film.
Arthur Knight, who had been a judge at our erotic festival in 1970, started asking me to deliver lectures to USC students, a pretty large group each time. One of the films I always showed was 'Rendezvous with Anne'.
His point to the students was that anyone could go out and make a film. He wanted to show that filmmakers don't have to raise millions of dollars. They could get started this way. The response from the students was very good. A lot of them had good questions. Nobody walked out. Nobody really asked any kind of embarrassing questions or anything like that. They were a well-mannered group.
Arthur was very helpful with ideas, and gave us some good reviews we used in the publicity for the films.
*
21. The End of Leo Productions
Lowell Pickett:
I probably made over 20 Leo films – plus the 10 that were done for Reuben.
I decided to stop making films, but then I made one last film after I'd been out of it for a couple of years for a doctor in Lorain County. This doctor ran a bunch of quick weight loss clinics and put up the money for a film and he produced it. His name was not on the film. I don't know whatever happened to it but it turned out to be a fairly good film.
Basically I started running out of money. If the last film with the doctor had been more successful maybe I'd have continued but it was getting more difficult for me to continue with the business model I had – which was financing everything, and making the films as well.
I ended up selling all the rights to somebody and I can't even remember who or what that was…
*
22. The End of the Sutter Cinema
Arlene Elster:
I met some interesting people managing the Sutter Cinema. There was an organization called COYOTE (Call Off Your Old Tired Ethics), started by Margo St. James, which advocated the decriminalization of prostitution. I just adored Margo St. James. She lived out in this wonderful place in Mill Valley.
I'm sorry I didn't get to know other people like Mary Rexroth better. Some of the people that were in the films were really quite interesting. I don't know why I didn't. I think I was always quite responsible about wanting to earn a living rather than be one of these people. I wanted to make sure that I was providing for myself. I wasn't political or an activist, I saw myself as a business owner. And I wanted the product – the films – to be better. So I saw the court cases as a necessary evil to go through.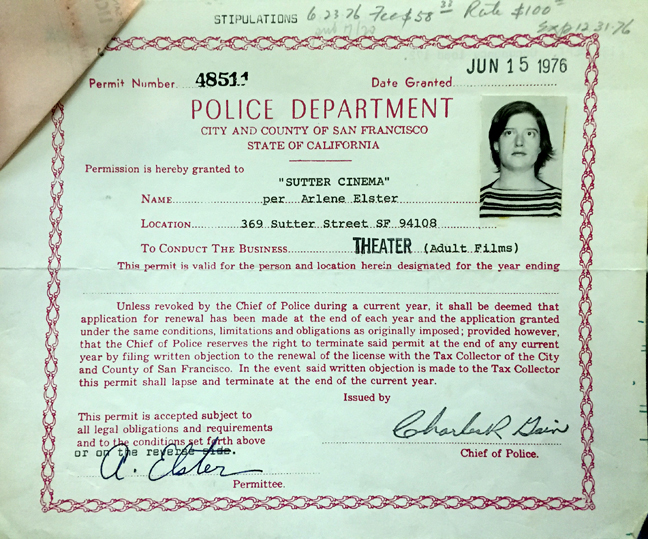 But the big problem was that interstate distribution was still illegal. This meant that the possibilities for erotic filmmakers to distribute their films were dramatically reduced. If you can't distribute a film across a state line, you're not going to find filmmakers interested in doing it, not ones that are legitimate filmmakers. It left the industry to the people that were willing to deal in… I shall call it trash and gutter porn, people willing to deal in the fringes of the law. I wasn't willing to go there. I wasn't willing to go the Jerry Abrams route. Or the Artie and Jim Mitchell route. What did they care? They didn't share my principles and vision for a better industry. So the films just got sleazier and sleazier and sleazier. I got out of the industry after that. I wasn't interested.
Ultimately the films just didn't turn into the art that I hoped for at the beginning. The vision never materialized. So I got out.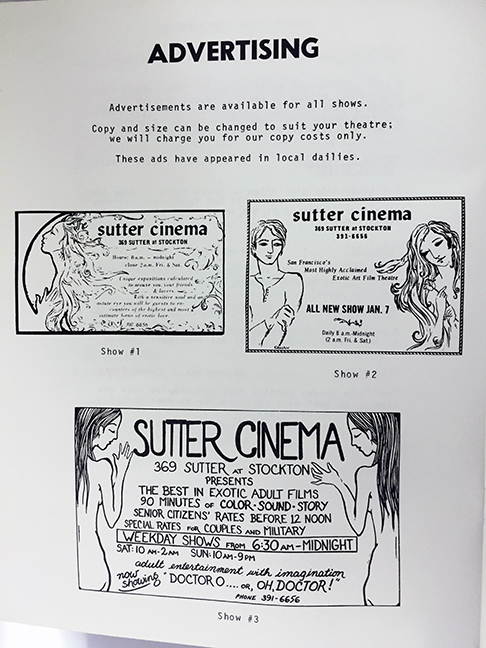 From 1975 to 1976 Arlene sublet the cinema and it was used as a strip club. The cinema closed shortly after.
Arlene Elster:
I turned over my lease to John Kennelly and he took over the property from there. They were doing this live sex show thing at that point. Which I definitely didn't want to be any part of. It just wasn't me, not my thing.
*
23. Where Are They Now?
Arlene Elster:
I opened up a plant nursery. I moved to Sonoma County and had a wholesale plant nursery for almost 20 years. I definitely moved on. I didn't look back.
I never heard from Lowell after I moved out of town. You know, I've got a phone number for him. I thought maybe I'll try calling him again some time.
Lowell Pickett:
After I got out of films, I started a small business helping others secure financing through government loans. After that I got married and my wife and I went into the catering business. We then started a business making dog treats. I sold the business when I retired and settled down in Cincinnati.
I'm always interested in hearing from anyone from the old film days. If they want to contact me, they can reach me via my email: topdog3647@icloud.com.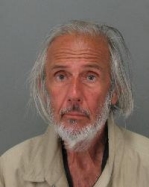 In 1983, Jeffery Poland, founder of the Sexual Freedom League, was charged with child molestation. Apparently, in 1980 a nudist couple had entrusted Poland with the care of their daughter while they were attending a swinger party while nude sunbathing on Black's Beach in La Jolla, a neighborhood of San Diego. The couple's daughter accused Poland of having performed oral sex on her while her parents were away.
Poland fled the country and he lived for five years as a fugitive in Australia. In 1988, he was extradited back to the U.S. By that time he had changed his name legally to 'Clit-lick.' He pleaded guilty to a 'lewd or lascivious act with a child,' a felony. He served nine months in San Diego County Jail. Upon his release, he returned to live in San Francisco, where he is monitored as a registered sex offender.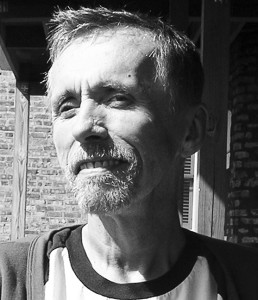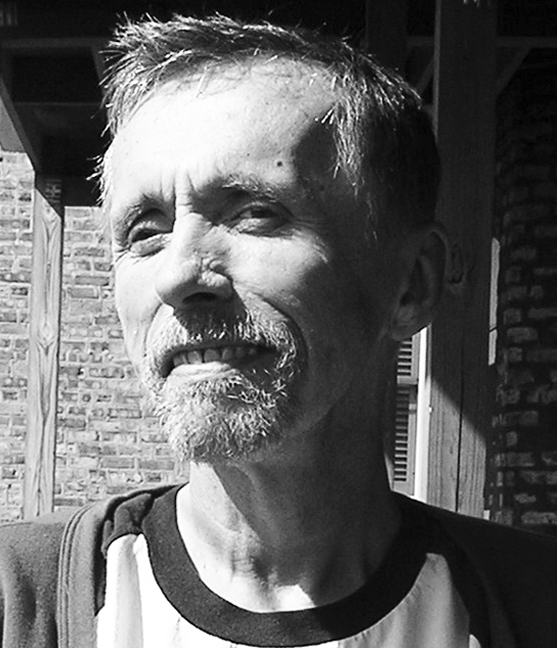 Ferd Eggan, director of 'Straight Banana', became a writer, activist, teacher, and tireless advocate for people with HIV/AIDS. Eggan was the Los Angeles' AIDS coordinator, a position created in 1989 by then-Mayor Tom Bradley to spearhead the development of a comprehensive local approach to combating the spread of AIDS. Ferd was appointed to the position in 1993 and served until 2001, when he became too ill to continue in the job.
He died in 2007 in Los Angeles, aged 60, after a six-month bout with liver cancer, complicated by HIV and hepatitis C infections.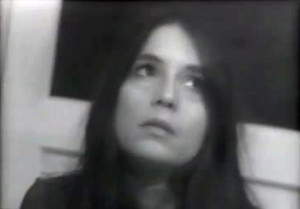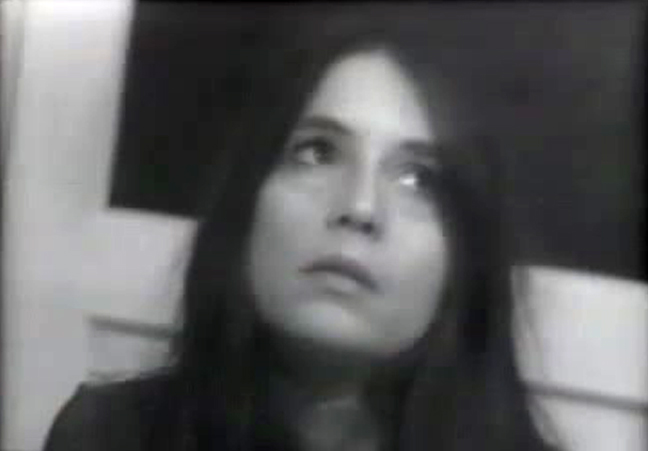 Carel Rowe went to graduate school at Northwestern and her dissertation was published as a key book on early New American Cinema: 'The Baudelairean Cinema : A Trend Within The American Avant-Garde' (1982). Since then she has made a series of documentaries, including an update to 'The Continuing Story of Carel and Ferd' shot shortly before Ferd's death called 'Ferdish'.
Gary Indiana recently published his excellent memoir, 'I Can Give You Anything But Love'.
George McDonald is still living in Sausalito just minutes away from where the opening scene of 'Behind the Green Door' (1972) was shot. He was recently interviewed by The Rialto Report.
Mary Rexroth still lives in San Francisco. In 2012, she retired from a successful career in consumer protection in financial services.
Jann Burner is a published author; one of his books called 'Motor Zen' is about his experience driving a taxi on the night shift in San Francisco.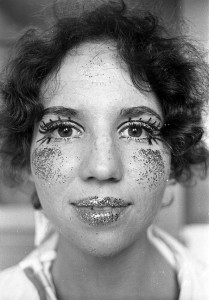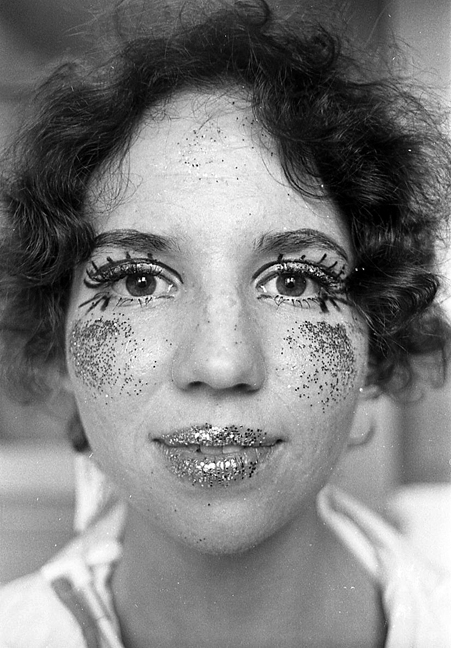 Bonnie (aka Grinda Pupic), star of 'Straight Banana', became a nurse and moved to New York. (She was part of the psychiatric team caring for Truman Capote in his later years.) She returned to her home town of St. Louis where she maintained an interest in the arts, dabbling in singing and writing.
In her 40s, Bonnie had breast reduction surgery and liposuction. As a result of these operations, she contracted a Staph infection and passed away shortly afterwards. Her son, who she never knew, has carefully researched Bonnie's life with the idea that the story may be published one day as a book, 'Discovering Bonnie.'
The building that once housed the Sutter Cinema still stands today. The cinema space is now occupied by a graphic design company. The Rialto Report visited it in the summer of 2015, and took the following photographs: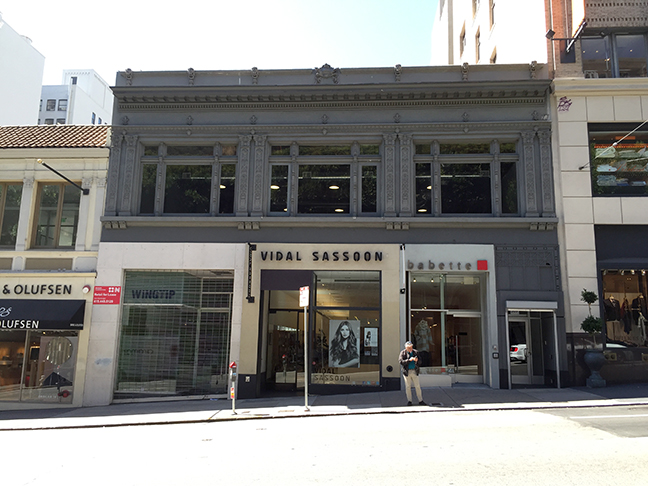 The building that once housed the Sutter Cinema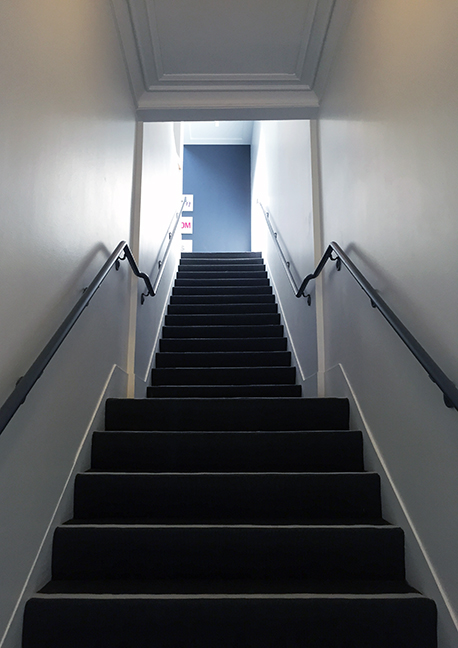 Stairs up to the former Sutter Cinema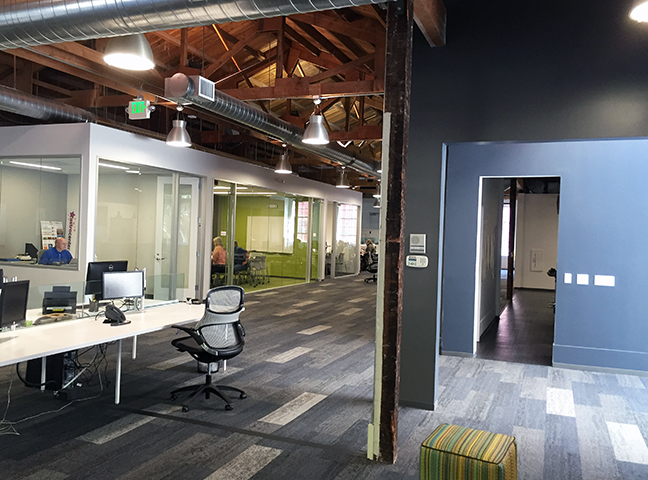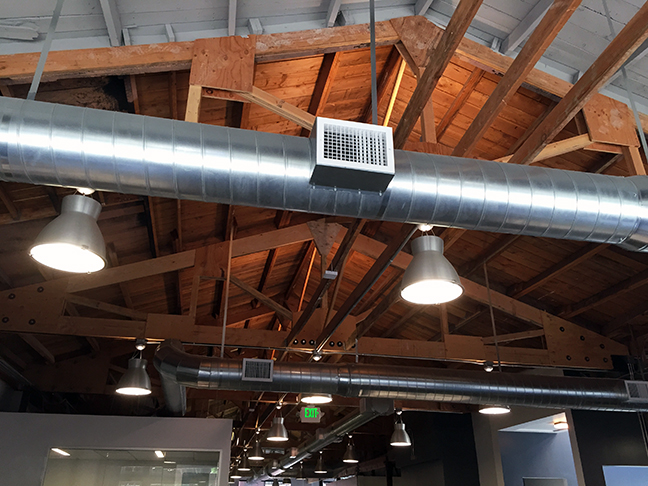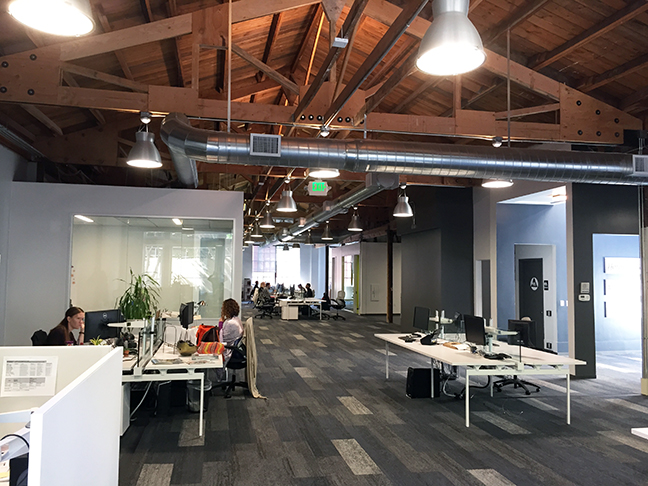 *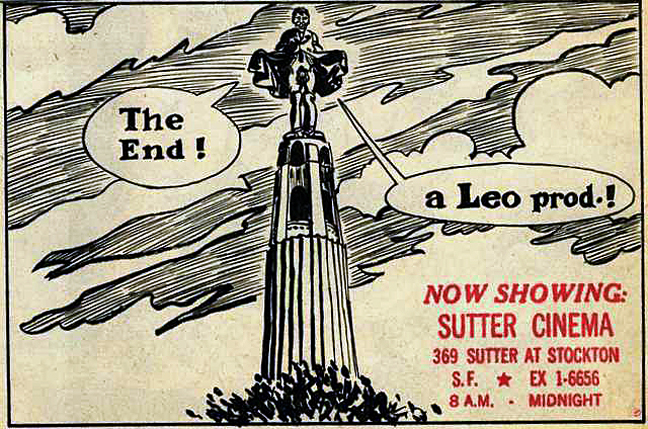 *