Every week, The Rialto Report reveals a deep dive into a person or subject connected with the golden age of adult film. Often these pieces take several months to research and compile, and we only publish when we are confident we have a new and interesting story to tell.
But what happens when we spend time looking for someone but are not successful in finding them? Or perhaps worse, what happens when we do find someone but their memories aren't what we expected?
In this Rialto Report, we look at two recent searches – in this case for the actors Carl Parker and David Savage – where the end result was not what we expected it be.
_______________________________________________________________________________________________
Some actors come and go. You see them in countless films but they may not leave a lasting impression. They are in a sense cinematic wallpaper.
But others stick. For some reason, their image burns their way into your head and lingers forever. Maybe they have more talent. Maybe it's their appearance that resonates.
Or maybe it's just you. You make a personal connection with them. You wonder who they are. What can you perhaps learn about the real person from the characters they inhabit? And what happened to them when the camera and the lights were turned off?
Take two actors who were favorites of the director Radley Metzger: Carl Parker and David Savage.
Radley preferred to use new faces in each film. "I don't want people to be distracted by people they recognize from movies," he'd say. But he made exceptions with Carl Parker and David Savage, each who appeared in several of his films.
On the face of it, they were two very different actors, but both of them are intriguing.
Carl Parker was born to be a Radley Metzger lead. Tall, urbane, strikingly handsome, and a man's man. He looked like a bricklayer and a cruel patrician at the same time. He had a lantern jaw, an intellectual coiffure, and a dimple in his chin you could park your bike in. He was the suave lead in The Image (1975) and the interloping handyman in Score (1974).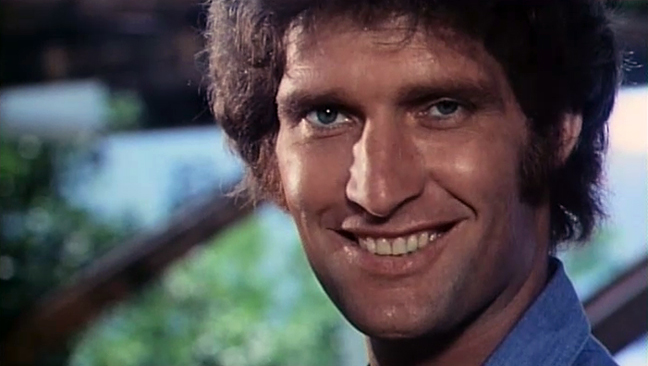 Carl Parker in Score (1974)
David Savage on the other hand was slight, friendly and nerdy, apologetic, and at times effeminate. He featured in hardcore Henry Paris films such as The Private Afternoons of Pamela Mann (1974) and Naked Came the Stranger (1975).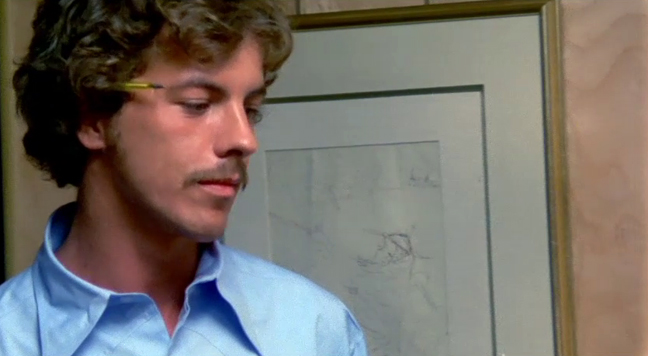 David Savage in 'The Private Afternoons of Pamela Mann' (1974)
While they never crossed paths in Radley's films, they shared a couple of traits. Both of them were hardly prolific in their acting career, and both disappeared from the screen after the mid 1970s. And neither have ever spoken about their film memories.
Several months ago, The Rialto Report wanted to reach out to them both and ensure that their stories were preserved.
*
Biographical details for Carl Parker were hard to come by. We didn't even know if 'Carl Parker' was his real name.
He made just three films aside from the two he made with Radley. His first appearance was in a walk-on role as a tennis player in the Golden Globe-nominated John and Mary (1969), an early Dustin Hoffman film featuring Mia Farrow.
The same year, Parker also had a starring role in the spaghetti-war film Uccidete Rommel (aka Kill Rommel!) playing a U.S. Lieutenant in World War 2 who heads up a mission to kill the German general, Erwin Rommel. The film was shot on location in Egypt and at the Elios Studios in Rome, which had been used for The Good, the Bad and the Ugly (1966) and Django (1966).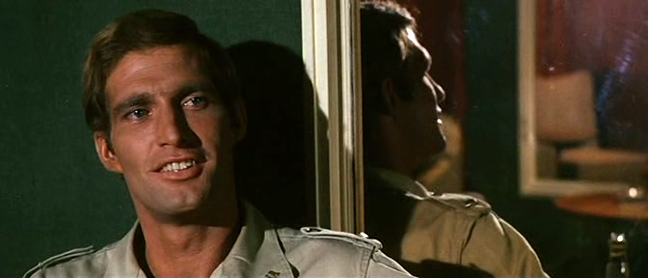 Carl Parker in 'Kill Rommel' (1969)
Parker's performance in the war epic can be viewed in two ways. His acting is wooden and stilted. But he looks sensational, and in exploitation films that goes a long way.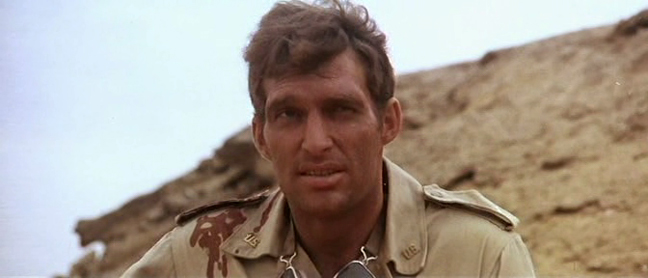 Carl Parker in 'Kill Rommel' (1969)
His masculine good looks had already been in demand for several years – for a variety of products. If an advertising agency wanted to sell trucks, camping gear or whisky, Carl Parker was the man. Before long, the Silva Thin cigarette guys came knocking. They wanted a turtleneck-wearing, wraparound shade-adorned, James Bond-clone who could smoke his way through a series of print and TV commercials. They liked what they saw in Parker, and made him the face of the campaign. The ads would play to his strengths. He would rarely speak, but he looked stunning.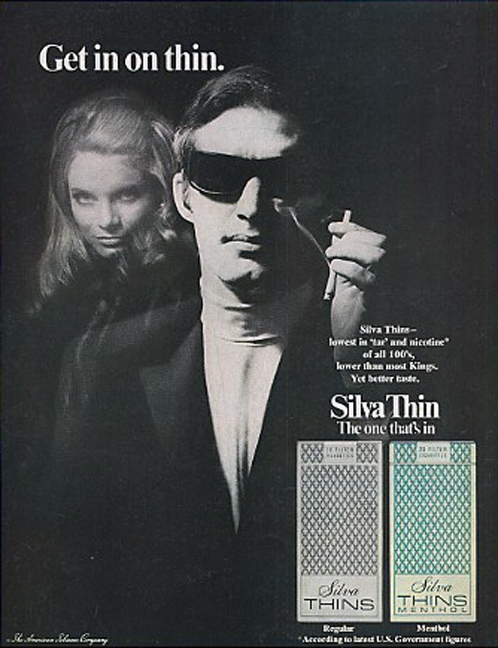 The campaign revolved around the long, thin cigarettes – linking them to the desire for women to be thin. Predictably Parker's character in the ads proved controversial. He portrayed a debonair, smooth, but cold-hearted and calculating male chauvinist. He ignored the women who fawned over him, and refused to let them have one of cigarettes His catchphrase? "Cigarettes are like women. The best ones are thin and rich."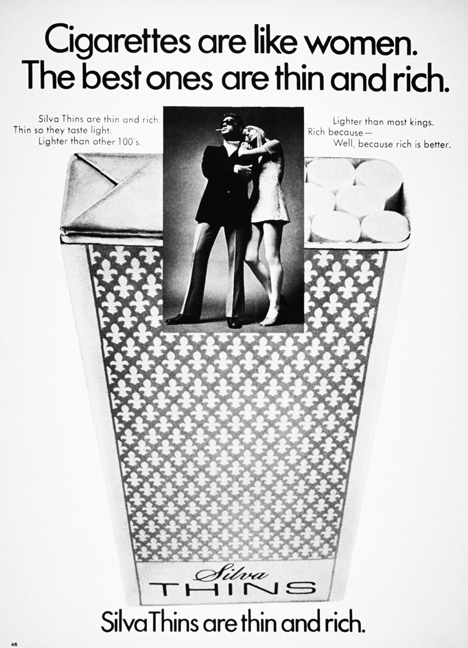 The backlash was immediate. Editorials railed against the overt sexism. The National Organization of Women demanded a boycott of the brand. No dice. Sales increased, and Parker's contract was renewed. He made a fortune.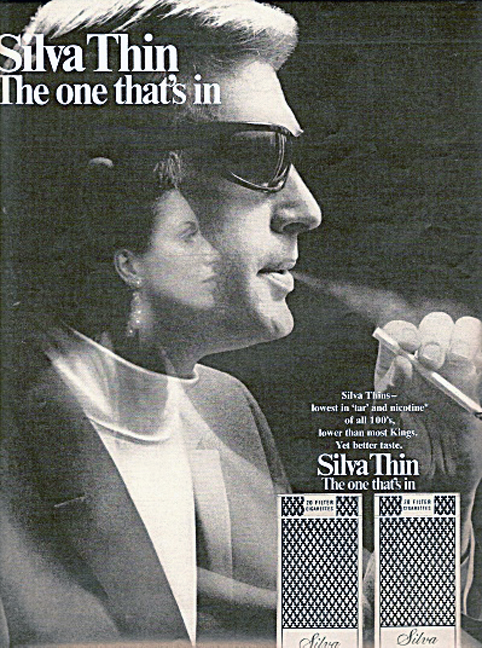 *
David Savage's real name was unknown to us as well. His career in film started just as Carl Parker's was finishing and reflected the changing times. He was a hardcore performer who appeared in over 20 films – both gay and straight.
His film experience started the day he turned up at agent Dorothy Palmer's midtown location, and asked if she had any acting work. Radley had been to see her the previous week inquiring about talent willing to perform sex on camera. Radley was contemplating making his first hardcore film after a career spent making elegant European-infused erotica. Darby Lloyd Rains and Marc Stevens, both veteran fuck stars by this point, were also in Palmer's office nosing around for a paying gig. Palmer barked at them all. If they were willing to copulate on camera, she would send their details to Radley. Darby and Marc casually agreed, while Savage accepted more reluctantly.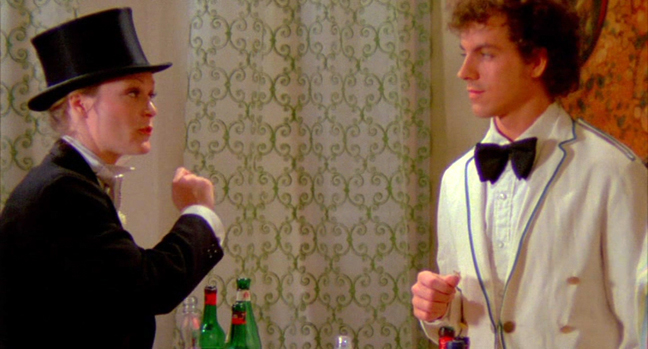 David Savage (and Darby Lloyd Rains) in Naked Came The Stranger (1975)
David became pals with Marc and part of the revolving door of freaks, wannabes and lovers hanging out at Marc's Village apartment on Bedford Street. David told Marc he want to act on stage, and feared that sex films would damage his prospects. Marc told him not to worry, and to take the name 'David Savage'.
Savage's first film appearance was Radley's first Henry Paris film, The Private Afternoons of Pamela Mann (1975). He portrays an office worker who is verbally abused by a receptionist but still ends up having sex with her.
Over the next few years, he would appear in films by Chuck Vincent, Lloyd Kaufman and John Amero – but no one who worked with him could remember much about him.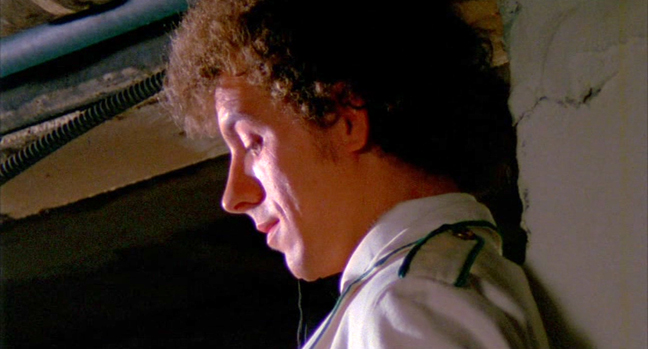 David Savage in Naked Came The Stranger (1975)
Eventually we came across one of David's old friends, Anthony S., – and set up some time to speak with him.
*
In the end we also tracked Carl Parker down to a rural area of upstate New York. We called him and he was happy to speak on the phone, but said his memory of working with Radley was vague. He admitted to never having seen Score or The Image. Parker spoke freely about the rest of his life.
"A lot of my memories are vague, and most of my life now is one contiguous senior moment, with brief exposures to rational and realistic thinking. I have some memories. I've lived quite a full life, so I forget a lot. I'm consistently erratic, like my tennis game.
My grandparents were remarkable people. My grandfather was the economist, Carlton H. Parker. He taught Economics at UC-San Francisco, and was appointed Executive Secretary of the State Immigration and Housing Commission of California. He had socialist leanings and fought for the common man. I'm named Carlton Hubble Parker III after him.
My grandmother, Cornelia Stratton Parker, was the first American woman to climb the Matterhorn, and she was a prolific writer. She traveled around with the Women's Suffrage in her day, and wrote a biography of her husband called An American Idyll: the Life of Carleton H. Parker.
I was born in 1937, the oldest son, and I grew up in a 600-acre socialist boarding school for boys in Williamstown, Massachusetts. We were taught to be rugged and self-sufficient. We cut our own lumber and built houses and roads. It was an adventure.
My parent started the school in 1937 on the side of the mountain there. We called it Swiss Meadows, but it was actually named the The Carlton Hubble Parker School after my grandfather. It was a small place with big gardens and swimming holes. It was really like paradise.
I never gave a career any thought. I've always been a non-conformist, but that's like being a felon nowadays.
When I left home, I bounced around a few colleges in the late 1950s but never graduated. I started off at Williams then I was at Brooklyn College, McGill and a few others. Then I travelled across the ocean on a freighter and lived in Austria and the French Riviera for a year. I left home with $212, but I didn't care. I was young and traveling the world, and having the time of my life.
I came back to the U.S. as I was going to be drafted. After sending me to Mississippi to be an air traffic control tower operator, I worked out a way to flim-flam the Army for the next two and a half years. I was granted a temporary duty assignment (TDA), because I represented the US Army at skiing in the winter and tennis in the summer. These assignments weren't meant to last for long but I got them to keep renewing them for almost three years. I was making good money doing this too! I had access to half a chalet up in the mountains and a 170 four-door diesel Mercedes sedan. And, of course, a girlfriend or four. I had German clothes, Italian shoes, and a BMW motorcycle with a sidecar. I had the time of my life.
After that ended, I ended up in Greenwich Village. Man, that was really a wild time. The birth control pill had come out, and women were out hunting…  They didn't want to know anything about you. They certainly didn't want to know your last name. They just wanted to fuck you. Simple as that. There were great orgies too.
Somehow I fell into the modeling business. I was in the right place at the right time. People wanted to see more rugged men. They were tired of the pretty boys who were considered bland. So I came along… unkempt, uneven teeth, and dressed very differently.
They started me off at $40 an hour – which was a huge amount of money then – and it just kept increasing. I had so much money that I started a real estate business in Brooklyn.
I enjoyed the modeling but I wasn't under any illusions. I looked at it as high-end organized crime, because they were just selling shit. That was my socialist background coming out.
I don't remember how I became the Silva thin cigarette man. I had a Paul Newman kind of look, and maybe they liked that. The character I portrayed was very popular. I didn't know why. I had no idea.
The Silva campaign took off right away. I played it as a sarcastic, conceited, Italian chauvinist pig behind dark glasses. I remember one commercial was me and a girl driving around the Place de la Concorde in a motorcycle with a sidecar. When we stopped in traffic, she reaches into the pocket of my blazer from the sidecar, and lifts my pack of cigarettes. I notice this so I throw a lever, which releases the sidecar. The sidecar then drops to the ground. The light changes, and I go off alone in the motorcycle, leaving the chick behind.
I hadn't had much experience acting before doing the ads. I had a speech impediment that I was conscious of, but I guess the ads were entertaining and people found them amusing.
I was highly sought after, but I didn't give a fuck about it because I knew it was all fraudulent. I knew it was just a form of drug selling. I knew that selling the cigarettes was like prostitution.
Around this time I got married. She was a model, assistant photographer, makeup artist, a dancer, all rolled up in one… a kind of hippie chick. The marriage lasted for a decade. I was wretched. I was just the epitome of a male control freak.
We moved to Italy in the late 1960s – because of the election of Richard Nixon. I said, "Fuck this. If Nixon wins, we're out of here." And sure enough we moved to Rome in 1968, four days after Nixon won.
I had this actor friend named Tom Hunter, who let us stay in this wonderful four story high-end apartment house, totally furnished. it was  surrounded on three sides by gardens and was on a little dead end cobblestone street, right off the Via Veneto. He was going to Hollywood for a year or two so he let us stay there.
I auditioned for some Italian films, often Westerns. Once I went for a Western, and I told them I could ride horses – which I couldn't! I was terrible. I never liked that bouncing on my balls. But I always had the courage to try anything, no matter how dangerous. They saw that I was fearless, and gave me the part.
Eventually I got a starring role in Kill Rommel. It was an amazing experience, with a wonderful old German actor named Anton Diffring. We went to Cairo to film that. Talk about having a grenade with no pin on the emotion. A lot of drama… We shot it in 1969, not long after the war of 1967 in Egypt.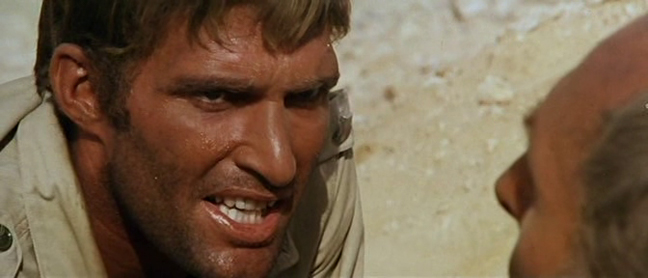 Carl Parker in 'Kill Rommel' (1969)
Eventually I came back to California, but I didn't have much joy finding film work there. That wasn't a big problem because I had a lot of commercials running, and I was getting residuals from them. I made a great amount of money in those days. I didn't want to work much either so it was a good time.
In the end, I just wanted a country place, so I moved to upstate New York and did some real estate. I sold barns for a time. My company was called 'Barns are Noble'. I got sued, of course, but I stood my ground and won.
Right now I'm very busy doing nothing – and having the time of my life."
Carl was interested in the films he made for Radley, and said that if we sent him copies, he'd be happy to view them and see what memories they triggered.
We sent him DVDs of Score and The Image, and we agreed to speak at a later date when he'd had chance to watch them.
*
David Savage's friend Anthony's memories of the one-time adult film actor were limited but helpful.
Anthony first met David at The Big Top, a cinema and theater space at 1604 Broadway that catered to a gay audience. When Anthony directed a gay porn film titled In The Heat of the Knight (1976), he asked David to be one of the leads.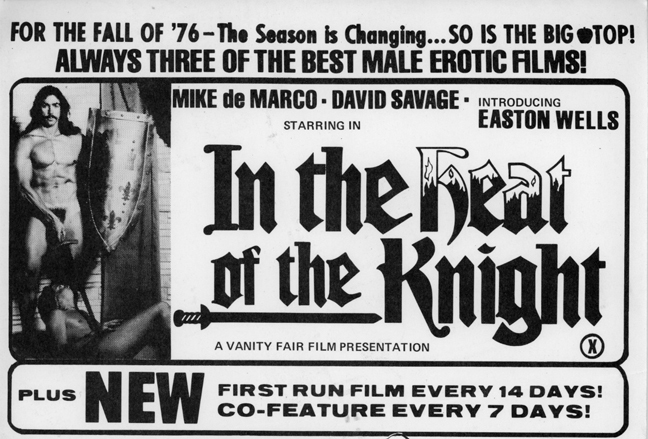 Anthony remembered that David was a classically trained ballet dancer who hailed from Baltimore. David came to New York in the early 1970s seeking a performing career.
He lived on 2nd Avenue just down the road from the United Nations building, and had a string of part time jobs. David was a quiet soul, Anthony said, preferring to keep himself to himself.
Anthony hadn't been in touch with David for decades. He heard that David had moved out to San Diego in the mid 1980s to pursue a career in theater and dance, and had lost contact with him since then.
But Anthony did remember one critical detail. He told us David Savage's real name: it was David Zinsavage.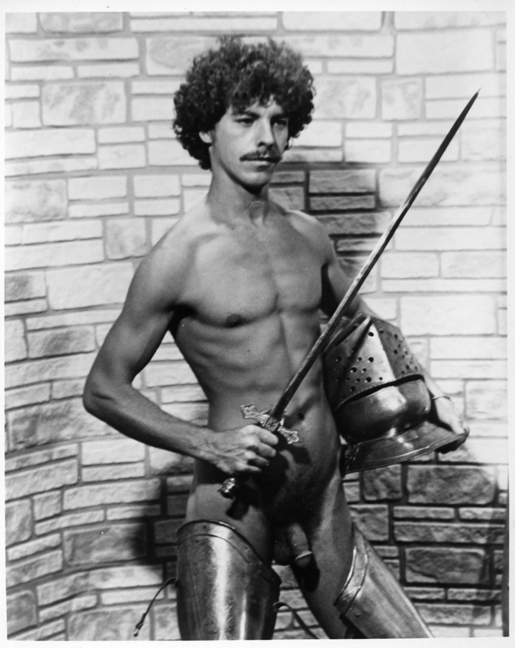 Publicity still of David Savage for In The Heat of the Knight (1976)
*
A couple of months after we mailed Carl Parker the DVDs, we had the chance to visit him in upstate New York.
He lives in a rural community and he likes it like that: "I'm just a country boy at heart," he booms when we meet him. "I have no interest in traveling again."
Upon meeting him, the first thing that struck us was his physical appearance. Gone is the suave, lady-killer of the Silva Thins commercials and The Image.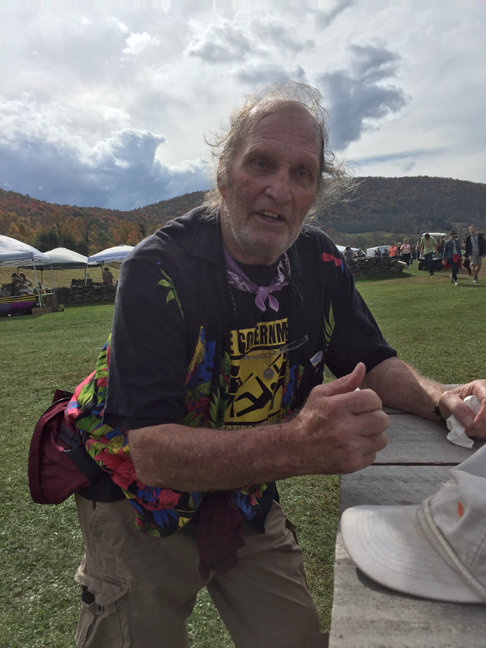 Carl Parker in 2017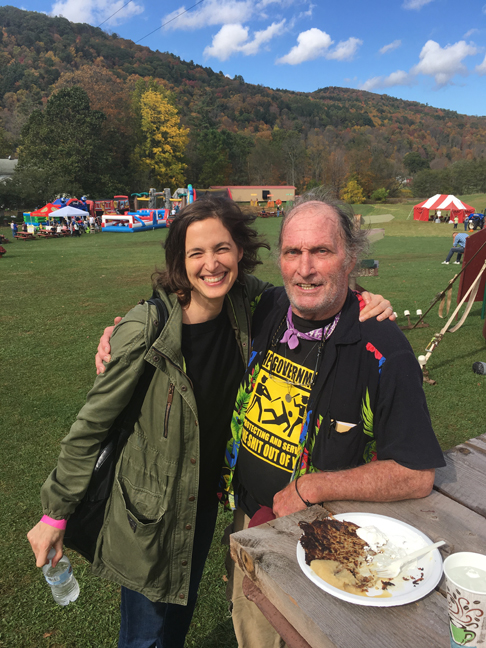 Carl Parker (with The Rialto Report's April Hall)
The second feature that stands out is that he has lost none of his left-wing fire-brand rhetoric.
"My grandfather fought against the big industrialists of the land, but nothing has change today. We're still the same. Now the plantation owners are the big time CEOs, and they've carved up all the institutions. Unfortunately for the last six decades, America has been the world's most terrorist, violent, evil, out of control drug addict, slaughtering people and poisoning the earth. The CEOs are basically running the new plantations which are now these large multi-national companies. Why? So the big boys can have their big toys."
After we discuss health care, the role of the church, and the state of education, we ask Parker about what he thought of the films we had sent him. Had they reignited any memories? Any long-forgotten moments? We mention that Radley had hired him twice, and together they had travelled to the former Yugoslavia to make Score and to Paris to film scenes for The Image, so he must have gotten to know the director pretty well. What was his first impression in seeing the films?
Carl leans over conspiratorially. "That wasn't me in the sex scenes," he says firmly. "It just wasn't me."
We ask what he means.
Carl says: "I remember auditioning for The Image in New York. I remember shooting the interiors in (McCarthy-era attorney and one-time Donald Trump mentor) Roy Cohn's town house on East 69th Street. And I remember the female lead (Mary Mendum). Blonde, attractive. Everyone was a Barbie doll, selling themselves in their own way.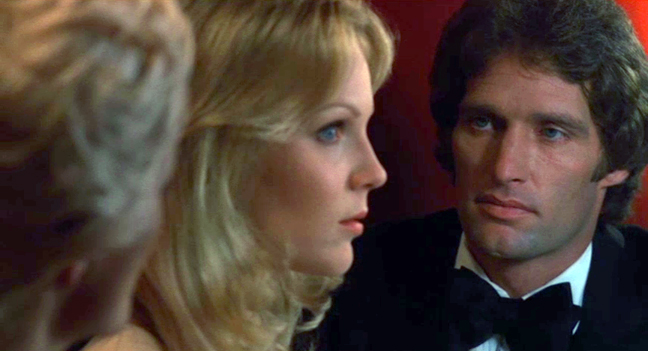 Carl Parker (and Mary Mendum) in The Image
But the S&M scenes, the bondage and whipping, and the sex… that wasn't me. He cut my head off and put it on another body. I never heard that he was going to do that. This is the first time I've seen it.
I looked at the films you sent me in disbelief. It was amazing to see these situations that I never did. It's unbelievable…"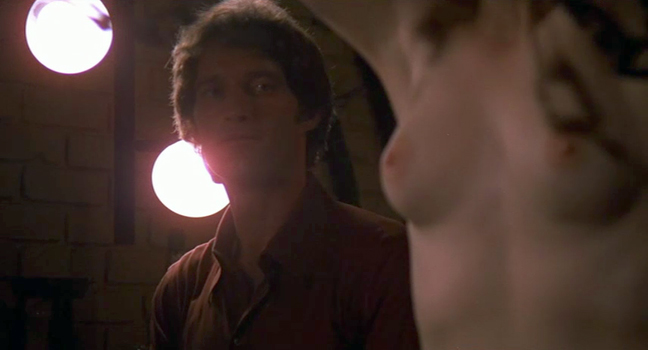 Carl Parker (and Mary Mendum) in The Image
We express skepticism at the idea.
Carl says: "I know. I've been thinking about it every day since you sent me the films. These things happen, I guess. But it wasn't me. No way"
Looking at Carl, we believed that he believed this. Confronted with images of his younger self from over 40 years ago, he had no explanation for what he saw on the screen. He had no memory of it. His only option is to assume it wasn't him.
He looked reluctant to continue talking about the films, so we dropped the subject. Eventually the time came to leave, and we agreed to keep in touch.
"Maybe one day, I'll wake up and remember something that will be useful to you," he said with a half-hearted smile.
*
Once we knew David Savage's real name was David Zinsavage, we looked him up. We were eager to talk with another of the foot soldiers that made up the tapestry of adult film in New York.
On 15th June 2017 we looked him up online. A few clicks later, we found that he had died in Manhattan exactly 25 years ago to the day.
*
One thing we've learned over the years is that while every Rialto Report is revealing, not every revelation is what's expected – or maybe even hoped for. No easy answers or cliched endings like films. Just real people who lived or are living real lives, more than forty years on from a golden age.