In my last conversation with industry stalwart Bill Margold, who passed away on January 17, 2017, I asked him if he was still in touch with adult actress Maria Tortuga.
Maria has long fascinated The Rialto Report. She may not have been the most famous adult film performer, but her fiery, Latina looks lit up dozens of films from the late 1970s to the mid 1980s, while having a parallel career as a popular bondage fetish model.
With his usual flair, Bill said "Miss Hall, I would dearly love to find Maria Tortuga. She never got the recognition that was due to her but was something so special that I demand that you find out what happened to her. I knew her quite well, but she just disappeared into thin air one day and I'd love to find her. If anybody can track down Maria, The Rialto Report can."
Bill went on to share his memories of Maria. The first time he met her when her boyfriend brought her into Bill's office. The first time he saw her come to life in front of the camera, a bubbling cauldron of sexual energy. And the final time their paths crossed, which Bill did not realize would be the last time he saw her.
We're not ones to turn down a challenge at The Rialto Report, especially when it came from Bill. After all, as he would often point out, "God Created Man, but William Margold Created Himself."

This one's for you, Papa Bear.
_______________________________________________________________________________________________
Maria Tortuga appeared in almost 50 adult films between 1978 and 1987, working with top performers such as Colleen Brennan, Lisa De Leeuw, Mai Lin, Tiffany Clark, Herschel Savage and Paul Thomas. Yet few of those she worked with remember much about her. When asked, her name would sound vaguely familiar and a photo might jog a moment of recognition, but specific memories were scarce.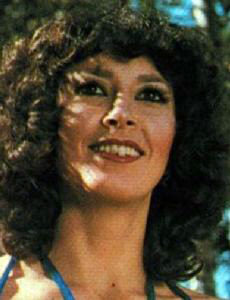 Except for those who were close to Maria. For those few, Maria left a big mark, and they recalled her in great detail and with lots of emotion.
Bill Margold was one of those people Maria greatly impressed. When I asked Bill about Maria, he let out a wistful sigh. "I remember meeting Maria for the first time. Her boyfriend Doormouse brought her to me because they were both interested in picking up some adult work. Maria and Doormouse were living in what is now Koreatown in Los Angeles. They were heavy pot smokers, but that didn't dampen Maria's drive. She wanted to work in adult films so she became part of the porn family centered around the office I shared with restauranteur and nightclub owner Ed Nash.
"Maria was very friendly, extremely sexual, and easy to get along with. She was close friends with the actress Pat Manning whom I had met on the set of the Peter Balakoff movie The Psychiatrist/All The Devil's Angels (1976). I really liked both women so I put them in the first film I directed, Carnal Cuties (1979). Maria was fantastic – a dream to direct – so I tried to work with her frequently after that."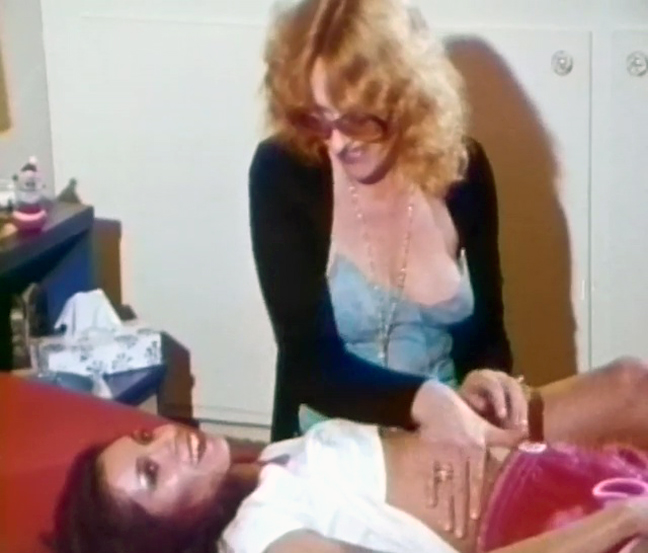 Maria Tortuga and Pat Manning in the Bill Margold film 'Carnal Cuties'
Adult actress Tiffany Clark also remembers Maria well. Tiffany performed with Maria in several movies, including Gerard Damiano's The Satisfiers of Alpha Blue (1980) and Reincarnation of Serena (1983). "Maria was one of the most sensual women I ever worked with. She had that sexy librarian look – where she'd take off her glasses, shake out her hair and all of a sudden she was this amazing sexual being. There weren't many women that I performed with that aroused me – I was more interested in the men – but Maria was an exception. Maria genuinely turned me on."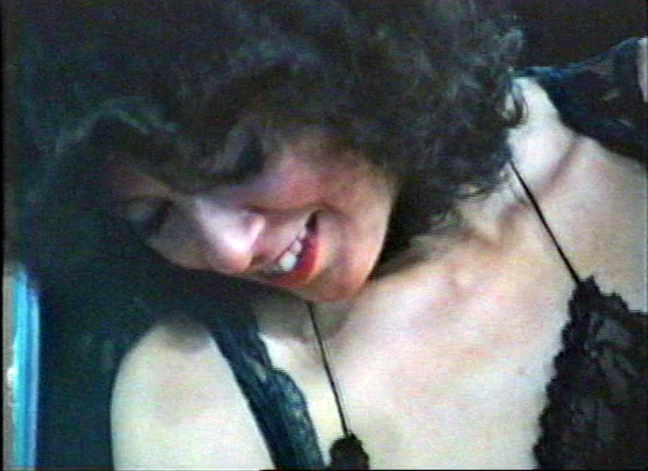 Maria in Damiano's 'The Satisfiers of Alpha Blue'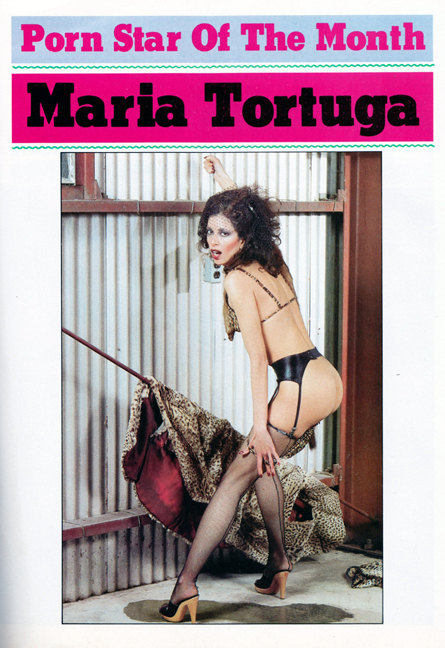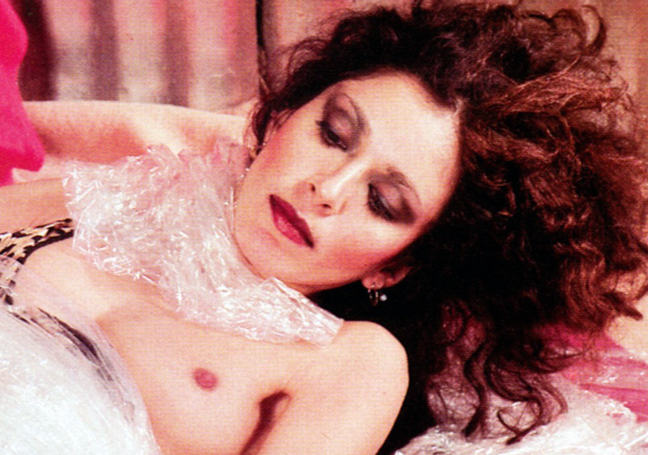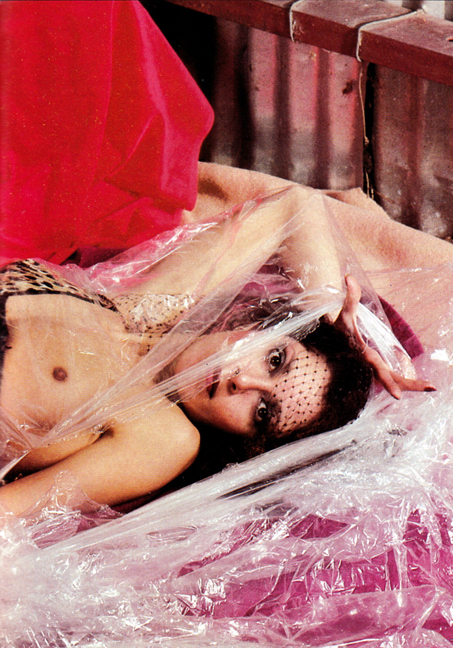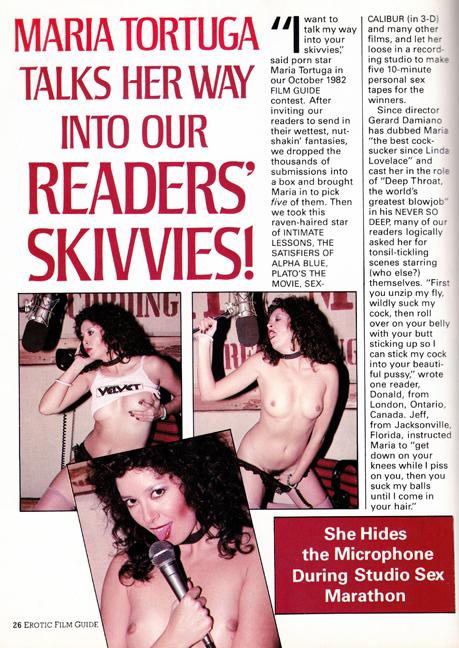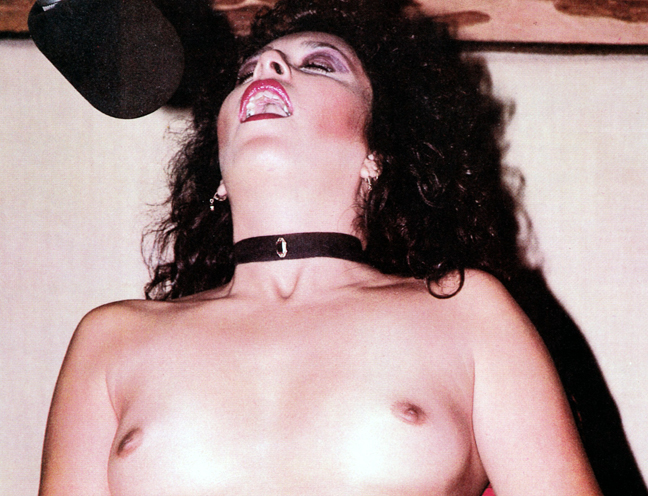 *
It's no accident that Maria was a talented performing artist. After graduating high school in Washington state where she was born on September 14, 1949 and raised in a loving family with three other siblings, Maria moved to California to pursue her interest in conceptual art. In Los Angeles, she studied with feminist artist Judy Chicago at the Woman's Building, a non-profit arts and education center. After graduating with an MFA in the late 1970s, Maria worked for many years as the principal designer at local carpet mills.
To supplement her income and express herself sexually, Maria decided to try her hand at adult films. She started with several small loops and quickly moved on to feature films where she worked with a wide variety of performers, directors and production companies. She also modeled for many men's magazines during the same period, developing a penchant for bondage imagery.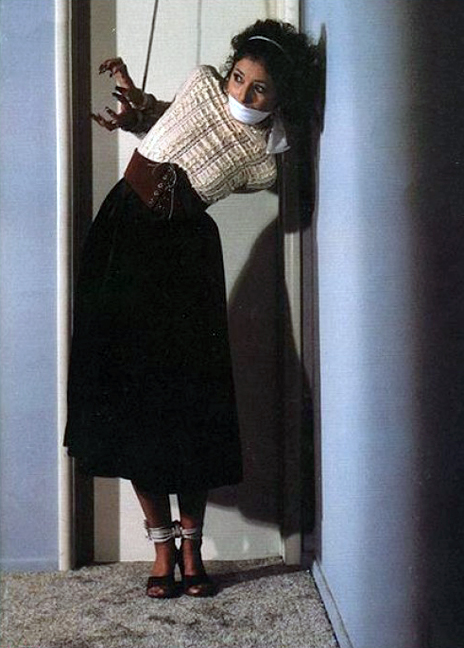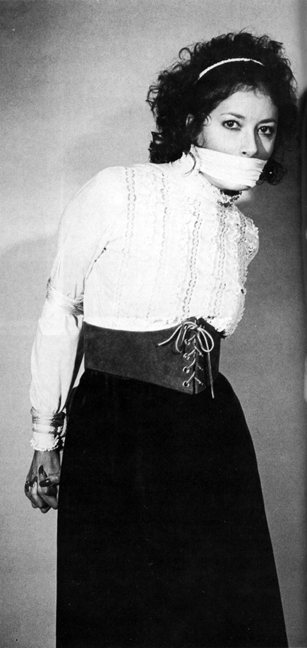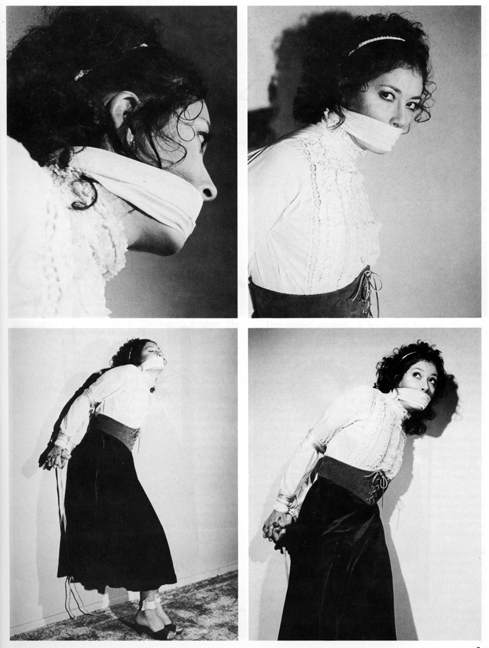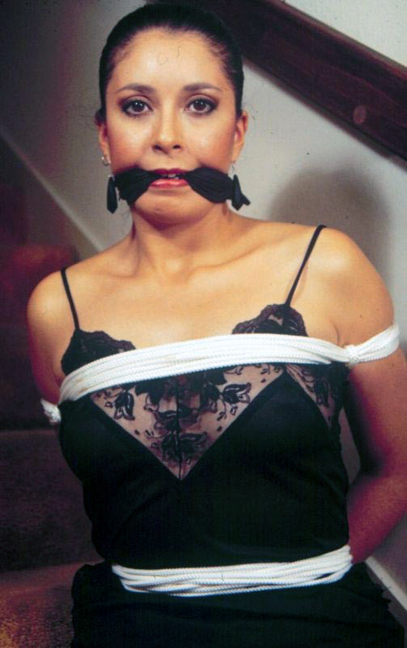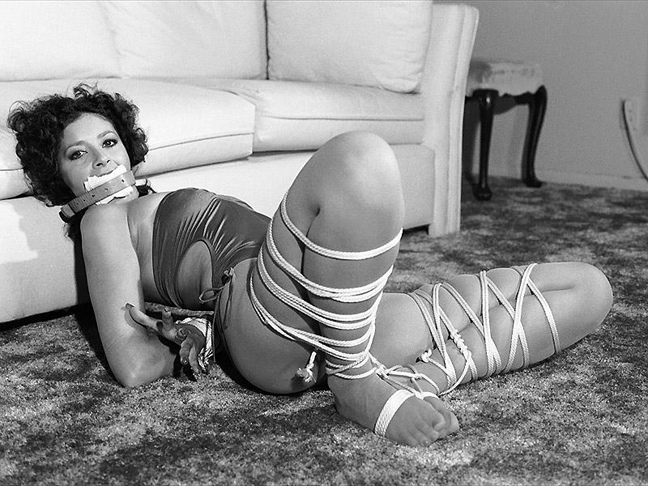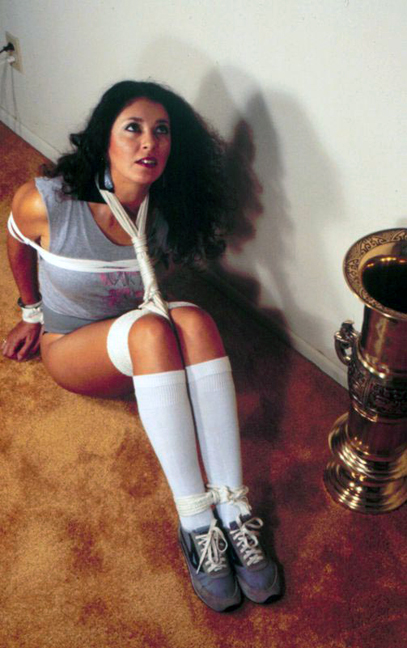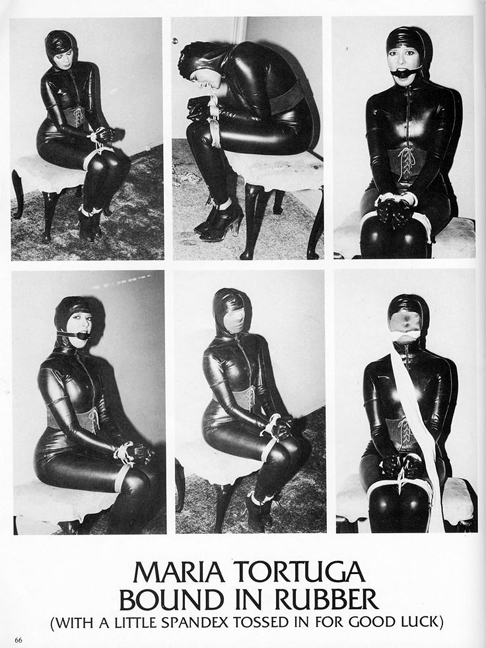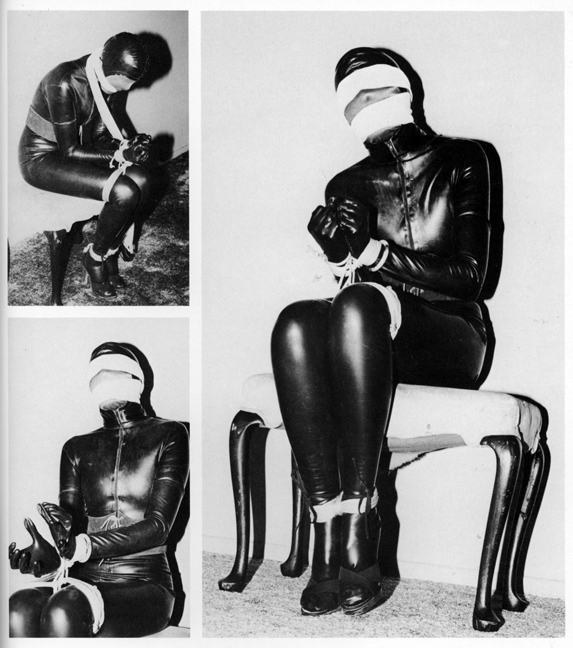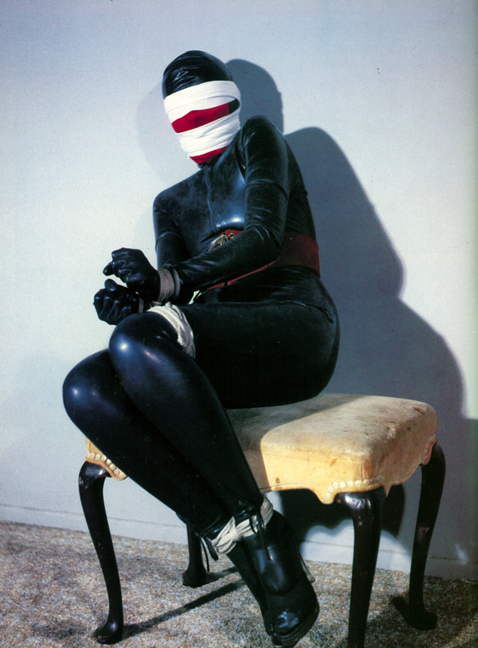 *
But while Maria enjoyed designing and acting, it was dancing that she loved most – perhaps inherited from her mother who was a member of the first Mexican folk dance company in the United States. Maria had a particular fondness for Flamenco and Spanish dance, and began studying both in earnest under the instruction of renowned performer Roberto Amaral in the late 1970s. Maria had several opportunities to dance in California, including in the inaugural season of the L.A. Opera where Placido Domingo sang and serving as the flamenco soloist in the Layalina Folkloric Ensemble. But in 1987, she left the world of adult films and moved to Chicago to pursue dancing full time, changing her name to Maria Gitana.
In Chicago, Maria threw herself into studying with the Spanish Dance Society and traveled over to Europe for a time to dance at Amor de Dios with Maria Magdalena, the Ballet Mistress of the Ballet Nacional de España. In 1992, Maria Gitana was awarded a grant to study Escuela Bolera or classical Spanish dance with Dame Marina Keet. A founding member of the Spanish Dance Society, Keet authorized and encouraged Maestra Gitana's use of the Society's curriculum and teaching methodology.
Becoming a Maestra de Baile with the Spanish Dance Society, Maria returned to Chicago to start the flamenco dance troupe Manteca Colora. The troupe had a successful run in Chicago for a number of years. But in 1998 Maria chose to move back to her home state of Washington to be closer to her aging parents.
In 2004, Maria started another performing dance troupe, Flamenco Gitana, and taught dance and pilates at several local schools and community centers. Starting in 2010 Maria was the recipient of several Youth Arts Awards from the Seattle Office of Arts and Culture Affairs. She used the associated grant to establish cultural arts programs in flamenco dance at local youth centers. Maria also lead the choreography for a number of local theater productions such as 'The Gondoliers' for the Seattle Gilbert and Sullivan Society.
*
On November 3, 2014, Maria passed away at the age of 65 from cancer. In her obituary her family wrote "the loveliest and rarest of flowers has bloomed and too quickly died."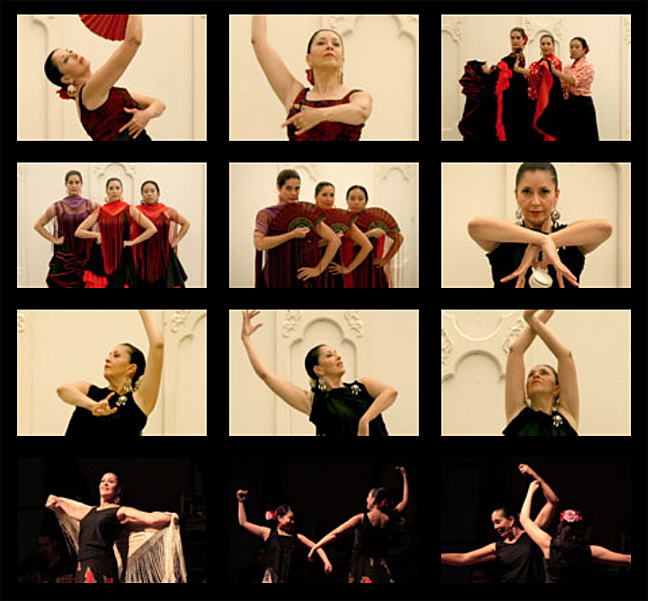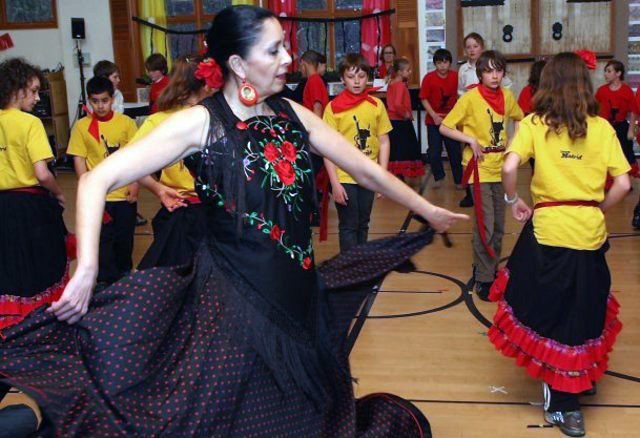 *
Update (January 29th, 2017):
Shortly after posting the above article, we received a touching message from fellow actor, Richard Pacheco, which we wanted to share.
I thought you might like to add this to your Maria Tortuga piece.
I was sad to learn that she was gone.
x
From HINDSIGHT. . .
"Probably the best thing that happened on Damiano's NEVER SO DEEP was having an off-stage rendezvous with Maria Tortuga while we were waiting to go on one afternoon.
We snuck off to a broom closet and I gave her a blow job. This was was the kind of fringe benefit, of course, that often made being in the adult business a lot of fun.
She gave me the autographed picture below as a thank-you. In case you can't make out the writing, it reads:
"Howie Sweetheart — See ya back in the broom closet,
LOVE,
Maria Tortuga."