A few months ago, we showcased a selection of head shots of adult film stars.
Some of them were produced for publicity purposes, but many were for mainstream casting agents – for film, theater, and modeling work.
The early New York adult film industry was known for films that aspired to be 'real' movies. Many of them featured actors who had mainstream aspirations, and they were appearing in off-Broadway plays and auditioning for so-called 'legit' roles at the same time as they were becoming porn film stars.
We had a great response to our post and many people wrote to us requesting more, so here is a second helping of head shot photographs.

_____________________________________________________________________________________________
(Above) William M. "Sonny" Landham actor acted in a series of adult films in the mid 1970s, directed by the likes of Radley Metzger, Chuck Vincent, and Joe Sarno.
He then became a mainstream movie actor appearing in a number of popular Hollywood films, including 'The Warriors' (1979), 'Predator' (1987), '48 Hrs.' (1982), and 'Action Jackson' (1988). In recent years, Sonny has been a Libertarian political candidate.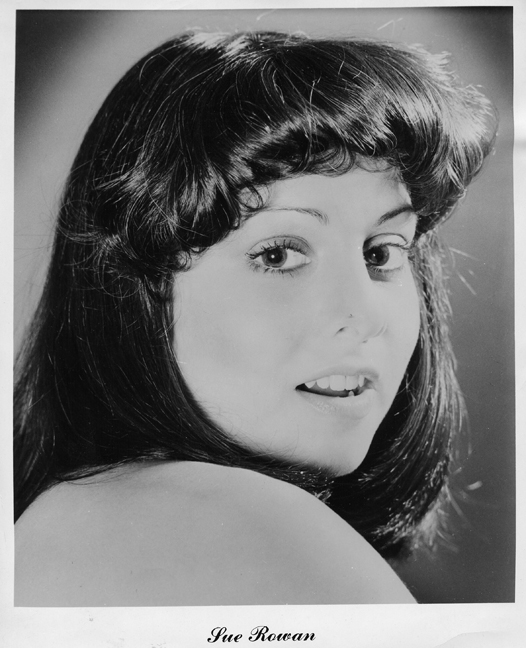 Native New Yorker Sue Rowan (aka Bree Anthony) appeared in many adult films in the mid-1970s, many with her husband Tony. As Sue Richards, she was also the (nominal) editor of 'High Society' magazine for a short time.
Following a serious car accident, she left the industry and currently lives in Texas.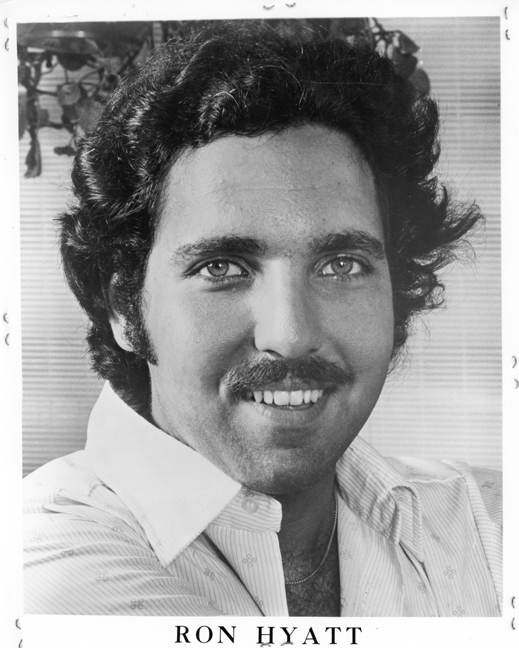 Perhaps the most ubiquitous, instantly recognizable, and often maligned male adult film star, Ronald Hyatt (aka Ron Jeremy) was born in Queens, New York. He earned a bachelor's degree in education and a theatre and a master's degree in special education; he taught special-education classes before starting a long career in adult film in the late 1970s.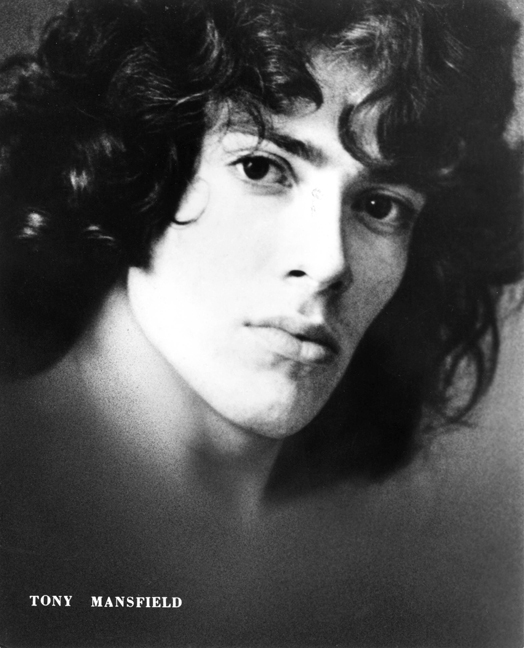 Tony Mansfield made a few fleeting appearances in New York adult films over a ten year period from 1977 – including the memorable role of 'Harvey, the Wallbanger' in Radley Metzger's 'Barbara Broadcast' (1977).
Tony was also frequently on the club scene – both as dj and club promoter.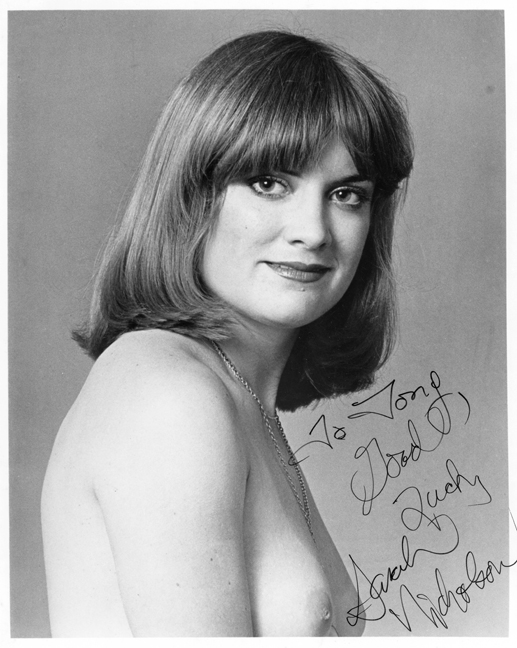 Jennifer Jordan (aka Sarah Nicholson) studied drama at Baldwin Wallace University and Kent State University in Ohio in the late 1960s / early 1970s, before moving to Hawaii where she appeared in a number of episodes of 'Hawaii Five-O'. After moving to New York, Jennifer appeared in productions at the off-off Broadway La MaMa Experimental Theatre Club, as well as appearing in a number of commercials.
She started appearing in adult films in 1974 in films by directors such Joe Sarno and Cecil Howard, and also 'The Big Con' (1975) – a XXX version of 'The Sting' (1973), that was directed by her future father-in-law, Jerry Denby.
Jennifer was interviewed by The Rialto Report as part of our show about 'The Naughty Victorians' (1975).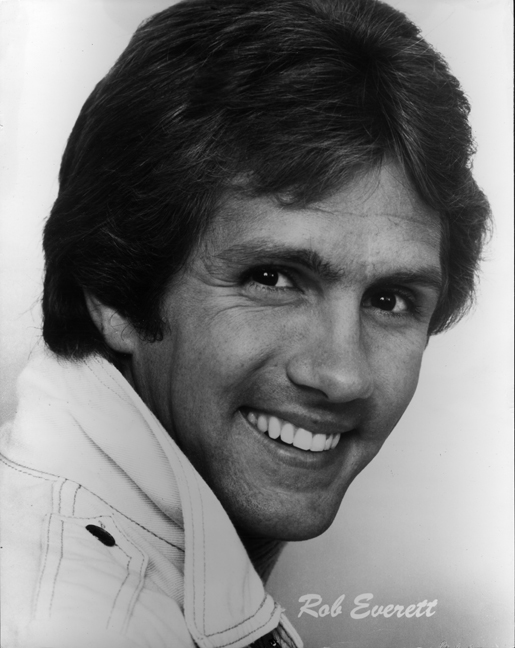 Rob Everett (aka 'Eric Edwards') came to New York in the 1960s after receiving a scholarship to attend the American Academy of Dramatic Arts. After graduating he acted extensively in summer stock plays and in touring theater productions across the country. He began performing in silent, black-and-white sex loops, working with Tina Russell and Linda Lovelace.
Rob recently started work on his autobiography, and was interviewed by the Rialto Report here.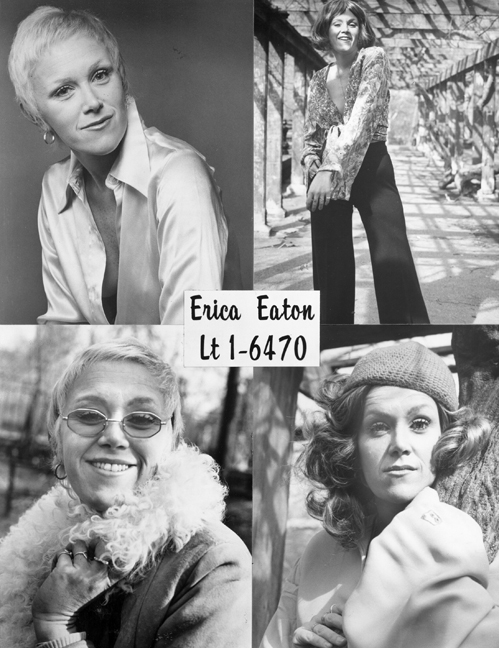 Brooklyn born Erica Eaton was a jack-of-all-trades on the adult film scene in the 1970s. She was a character actress (often in non-sex roles), she was a publicist (often working for Gerard Damiano), and she wrote articles and film reviews for men's magazines. Together with her ex-hairdresser and best friend, David Davidson, she also produced a number of films under a bewildering selection of pseudonyms.
Erica passed away in 2009 in Florida at the age of 67.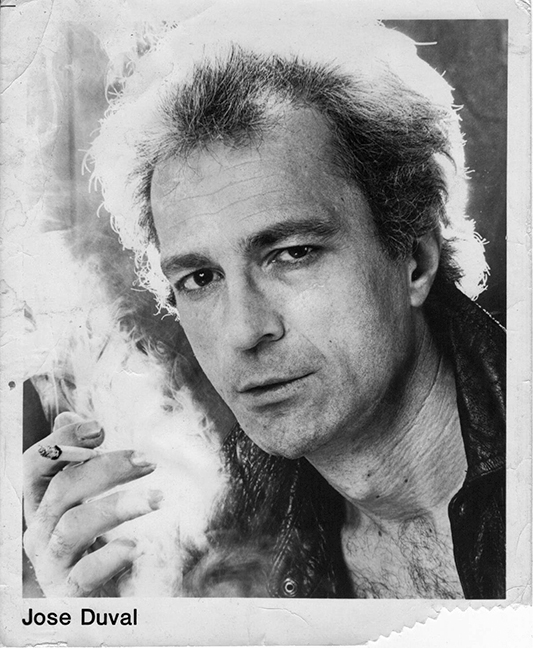 Jose Duval and his wife left Belgium in 1975 and, after spending a few years in the Caribbean working in hotels and restaurants, came to New York where they got involved in the swinging scene. They became friends with Marc Stevens, and Jose often performed at Marc's parties as a dancer. Jose was offered his first adult film role – a part in 'Silk Satin Sex' (1983) at the age of 42.
After a career that included 68 films and videos, including films such as Larry Revene's 'Raw Talent' (1984) and Henri Pachard's 'Taboo American Style' series, earning multiple best actor awards along the way, Jose retired in the early 1990s.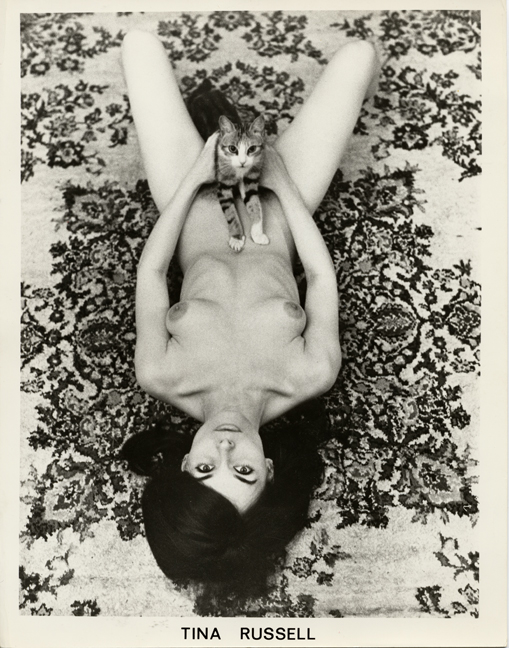 Linda Mintzer (aka Tina Russell) moved to New York with her photographer husband, Jason, from Williamsport, PA. After attending NYU, she first appeared in an 8mm loop shot by Sam Menning in order to raise money for a friend who'd been arrested for importing pot. She went on to become the first recognizable adult film star in New York. During this time, Jason took many pictures of her for agencies in an attempt to launch a modeling career.
Linda died in 1981 of complications from alcoholism.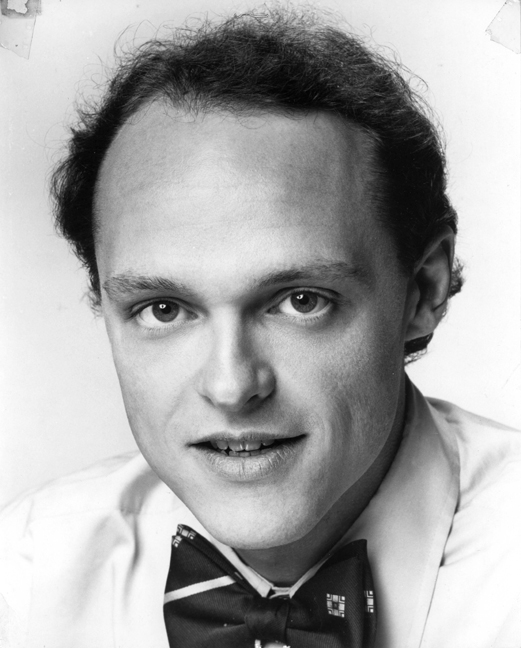 Michael J. Dattorre (aka Michael Gaunt) graduated from All Hallows Institute for Boys in the South Bronx in 1964 and studied acting at the Tisch School of the Arts at New York University in the 1960s. He acted in both theater productions and summer stock as well as appeared as an extra in numerous films prior to doing his first adult movie in 1975.
Michael took his porn pseudonym from the character of John of Gaunt from the play 'Richard II' by William Shakespeare. He now lives in upstate New York and continues to act in local theater productions.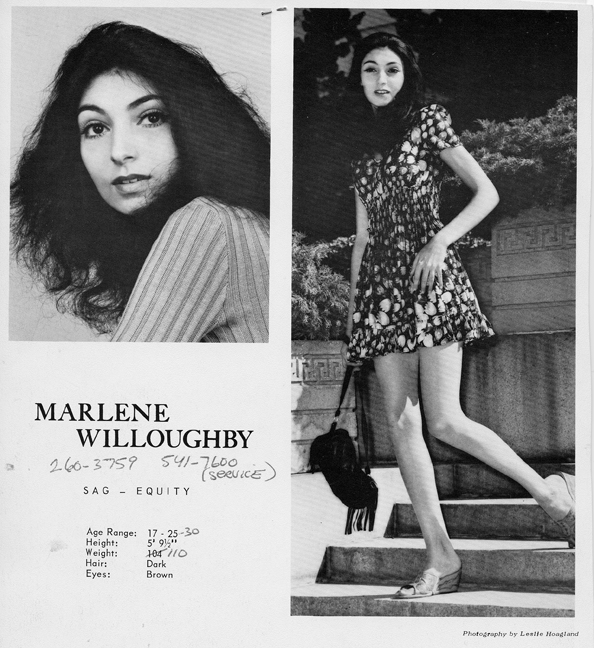 Marlene Willoughby hailed from Detroit, Michigan, and arrived in New York with her sister seeking acting work in the late 1960s. She soon featured in off-Broadway productions including the notorious 'Che' and 'Dracula Sabbat' productions, which were subject to obscenity prosecutions.
Marlene became a regular presence in adult films in the 1970s, as well as doing sex therapy work, running a mail order business, producing audio tapes, and writing a regular columns in men's magazines. In the 1980s she was also an extra on scores of mainstream television shows and films shot in New York.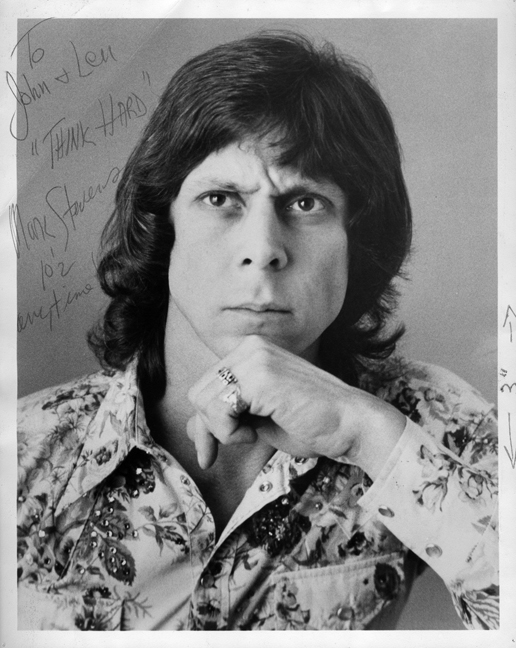 Marc Stevens was born in Brooklyn in 1943, and started his adult film career appearing in a Bob Wolfe loop. He went on be a regular in adult films throughout the 1970s, publishing two autobiographies, marrying Jill Monroe, and arranging / promoting regular events on the New York party scene. He lived at 90 Lexington Ave in New York, in the same building as Annie Sprinkle.
Marc died in the late 1980s from complications caused by AIDS.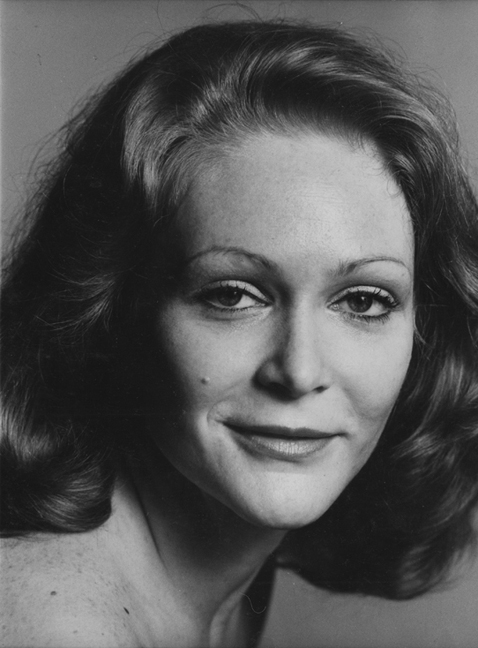 Darby Lloyd Rains came from a theatrical family – her father appeared regularly on Broadway. She started out as a professional nightclub singer, who dated Joe Negroni, one of Frankie Lymon's original Teenagers – who had the hit song 'Why Do Fools Fall In Love'. She had a small role in 'The French Connection' (1971) though her scenes were cut from the released  version of the film. She did adult films and escort work to support her singing.
When Joe died, she left New York and currently lives in the southern part of the US.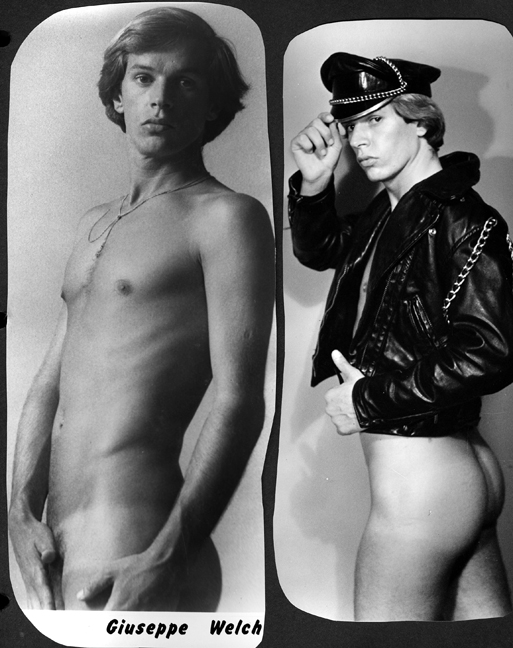 Giuseppe Welch was a regular in Francis Ellie (John Amero) films of the late 1970s, such as 'Christopher Street Blues' (1977) and 'Navy Blue' (1979), and also appeared in John Christopher's 'Centurions of Rome' (1981).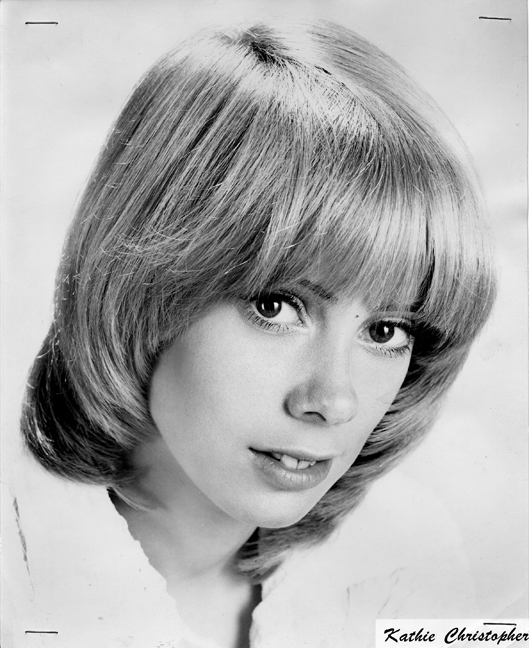 Kathie Christopher (aka Chris Jordan) met her future husband, Eric Edwards (aka Rob Everett), at acting school in New York in the mid 1960s. Together they appeared in many summer stock, touring theater and experimental stage productions. She also appeared in several TV commercials.
In the early 1970s, they were among the first regular performers in loops made by Bob Wolfe and Sam Menning, before moving onto work in adult film productions for Joe Sarno in films such as 'A Touch of Genie' (1974), 'Confessions of a Young American Housewife' (1974), and 'Deep Throat Part 2' (1974),
Chris Jordan passed away in 1990 at the age of 43.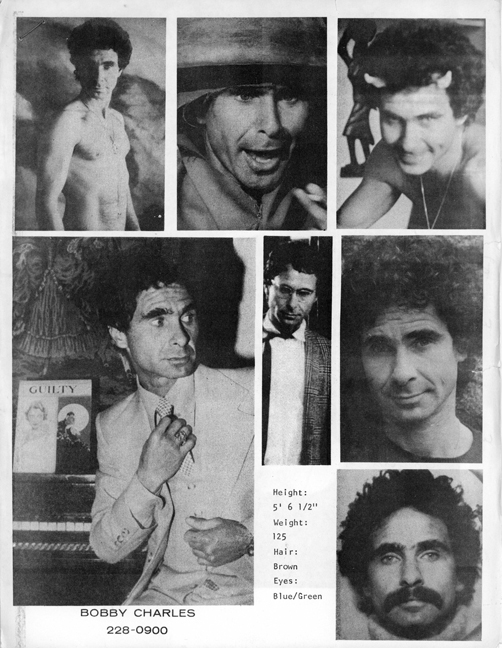 Robert Charles (aka Bobby Astyr) was a jazz musician who started appearing in adult films in the mid-1970s. His gift for comedy and his unusual looks earned him the nick-name 'The Clown Prince of Porn'. He met his future partner, actress Samantha Fox, on the set of one of her first films 'Double Your Pleasure' (1978).
Bobby died in 2002 from lung cancer.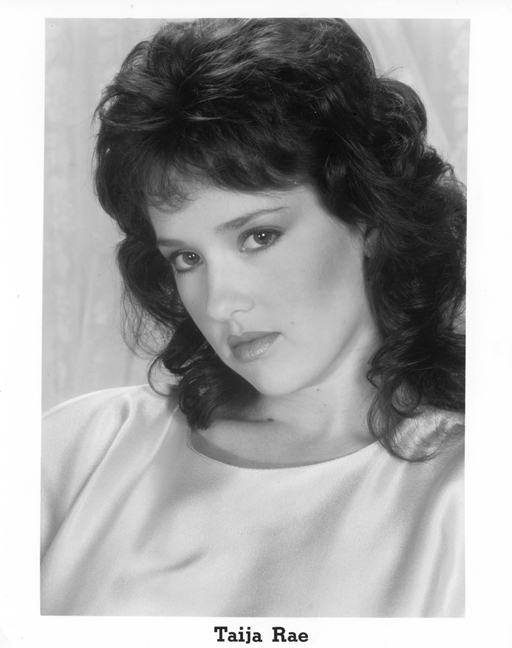 Taija Rae was born in 1962 in Philadelphia PA, and entered the adult film industry in 1983, after being discovered by a Philadelphia talent firm, Lynx Management. After a test photo shoot in New York City, she quickly started to work with directors such as Henri Pachard, Chuck Vincent, and Larry Revene.
The first part of her stage name, Taija Rae, came from an Asian cocktail waitress with whom she worked before porn. The last name, Rae, was a tribute to Fay Wray, actress in the movie 'King Kong'.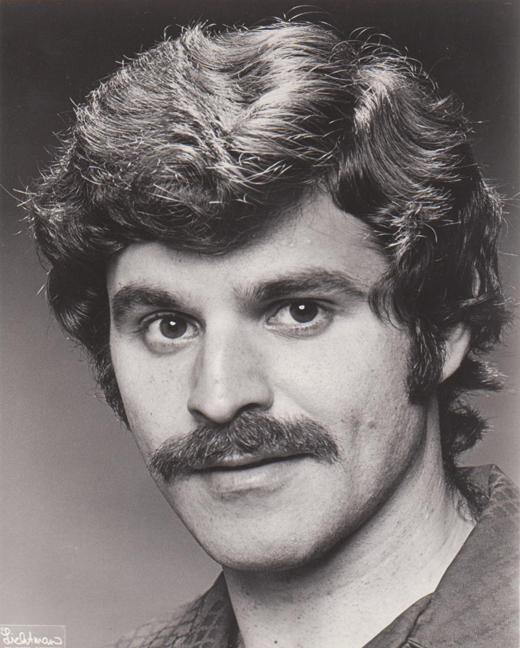 Jeff Eagle (aka Jeffrey Hurst) is from Brooklyn, and actively pursued a mainstream acting career throughout the 1970s and 80s – whilst having a more successful alter ego in the adult film world. He appeared in off-Broadway plays, commercials (with Sylvester Stallone), short films (with Glenn Close), and made appearances in television shows such as 'Charlie's Angels' and 'Fantasy Island'.
Jeff was recently interviewed by the Rialto Report here.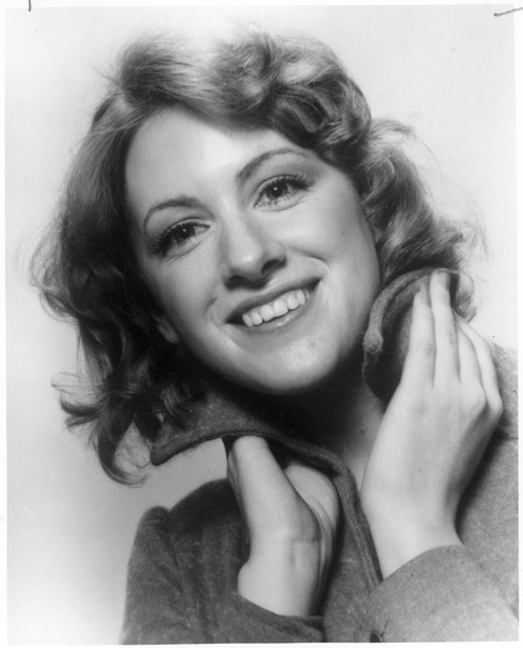 Dory Devon regularly appeared in off-Broadway musicals and plays in the mid 1970s, and made sporadic appearances in adult films during this time as well.
Dory was particularly memorable in the lead role of the Amero Brothers' 'Blonde Ambition' ("If you liked 'Deep Throat' and 'Singin' in the Rain' you're gonna love… Blonde Ambition") – where she appears one half of a song and dance sister act who comes to New York to seek fame and fortune.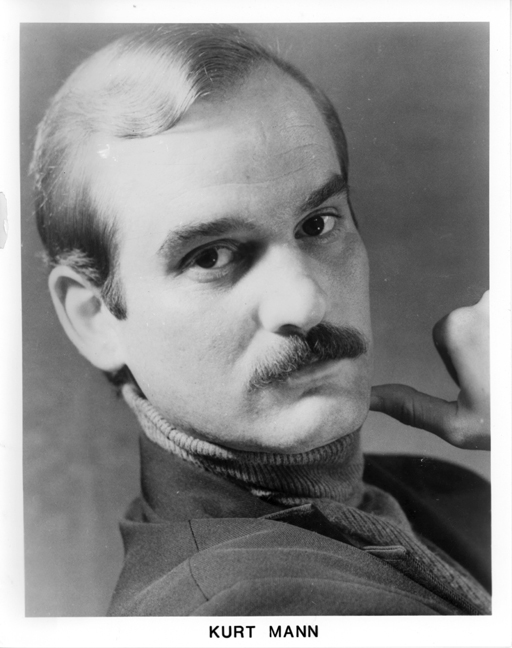 Perhaps the greatest character actor in 1970s New York adult film, Kurt Mann hailed from Long Island and is best remember for his legendary act in the famed Jewel Box Revue, a long-running touring company of female impersonators.
On the big screen Kurt worked frequently with his friends, directors John Amero, Chuck Vincent and Larry Revene.
Now retired, Kurt lives in South Florida.
*