Podcast: Play in new window | Download
Subscribe: RSS
Somehow June Mack was a footnote in her own life.
She was a footnote in film history after she appeared in a Russ Meyer film, Beneath the Valley of the Ultravixens. A footnote for her family who forgot she existed. A footnote in L.A., the jaded city where she'd re-invented herself. And a footnote in a shooting that left her dead.
It seems strange. June Mack was big, black, and beautiful. So why did she end up just a footnote?
She died in 1984. Many accounts of her murder still linger on message boards in dusty corners of cyberspace. Each tries to figure out how and why she died. Jimmy McDonough in his biography of Russ Meyer wrote: "June was murdered when a drug dealer was going to shoot her boyfriend. She stood in front of the guy to protect him, and took the bullet."
Sounds heroic. Sounds like something that her film character, Junkyard Sal, might have done. But was it true?
Other reports say she was the target of gangland hit, someone wanted her wiped out. Or was her death just an accident? Bad place, bad time. Bad outcome.
I went to looking for an answer. A key that would unlock the truth behind the mystery. Maybe the clue was somewhere in her short life. Maybe the way she lived would reveal the way she died.
Not many people were talking. Many were dead, others had long disappeared. And some just don't like the sound of their own voice.
June lived in the shadows. A film noir world, inhabited by a cast of misfits, gangsters, and lowlifes, where no one played it straight. You turn over her rock, and you uncover all kinds of stories: from drug deals, sex work, and hit men, to soldiers of fortune, bent bodyguards, video-taped orgies, and movie deals. Throw in the Colombian mob, poisoned cocktails, the pornographer Larry Flynt, the producer of 'The Godfather' Robert Evans, even the stars from 1970s hit TV shows 'Sanford and Son' and 'Welcome Back, Kotter.'
But at the end of day, it boiled down to this: Who killed June Mack?
And then a second question: who really killed June Mack?
This podcast is 39 minutes long.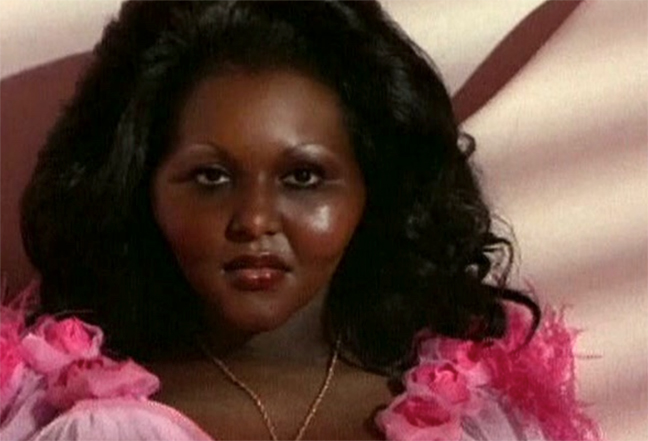 June Mack
———————————————————————————————————————–
May 3, 1984. Los Angeles. It's 10.30 in the evening, but it's hotter than a whorehouse on nickel night.
June Mack descends the steps of a friend's building. It's on the 6800 block of Sepulveda Boulevard in Van Nuys. The street is dark with something more than night, but she is impossible to miss. Lacquered curly black wig, wild print dress, tan leather jacket, impossibly high heels. An arresting spectacle even in the dense shadows between the street lights.
A friend, Christian Pierce, is next to her. They walk up the sidewalk, north of Vanowen St. They pass a car with shaded side windows. They pass a man leaning against the hood. A driver sits inside. June and Christian make no eye contact with either of them. As they walk past the car, the standing man says something. June turns to look at him. Christian turns to look at June. The rest takes place in slow motion. Christian sees June recognize the man. Christian sees June panic. Christian sees June bolt.
Christian shouts at the man: "What do you want?" Gunshot cracks through the humid air. Christian grabs his stomach. He falls backwards. More shots ring out. June is hit from behind. She collapses on the street. Blood stains her clothing and spills on the sidewalk. The driver yells for the shooter to hurry, but the gunman has other ideas. He empties his weapon into June's twisted body. He kicks both victims. Then he gets into the car. The vehicle speeds away into the night.
June's friend in the apartment building has heard the shots. She goes outside. She sees the claret aftermath, and calls the police. She stands near her motionless friends. She waits for the cop car to arrive.
Medics show up first. Christian has been shot in the stomach. He's alive. June has been shot in the head, the face, the back, and the chest. She's dead.
*
"No women, no kids. That's the rules," says Leon in the film 'The Professional.'
Hollywood's view of a contract killer is bullshit. The real world has no qualms. If you have money, you can buy death. Anyone's death.
But did someone want June Mack dead, or was her death an accident? In the days after the hit, facts were noted. There just weren't enough of them. June was African-American. She'd had enough plastic surgery that it was anyone's guess whether she was closer to 20 or 50. Turned out she was 29. Heavy-set if you're being polite. 250 pounds if you own a set of scales.
The cops paid a visit to her fancy pad in West Hollywood. Judging by the furs and finery, she'd had money to burn. Kinky too. Slinky skivvies stuffed into closets next to dominatrix duds. Leather, whips, and handcuffs.
Her friend, Christian Pierce, was 24. Lived in Encino. His ordinariness compensated for June's flamboyance. Unremarkable in every way, except he was as gay as a picnic basket, and devoted to June like a lovesick puppy.
There were two eye witnesses to the hit. They agreed the shooter was a white male, 30s, dark hair. He escaped in a Mustang convertible driven by an accomplice. Nothing was left behind, except for June's wig and the killer's empty cartridges scattered near her body.
Clues were in short supply. Detectives thought they recognized the signs of a contract killing. Meticulous planning. Cold-blooded execution. Swift and anonymous escape. No mess, no fuss. Just the lifeless targets left behind.
Christian disagreed. This was no gun for hire. No anonymous hitman. June knew who clipped her. Christian had seen that in her eyes.
But investigations, like most things in life, depend upon degrees of motivation. In the hierarchy of incentives, celebrity cases win gold. They are investigated quickly and thoroughly. Next come rich people, attractive or glamorous victims. They get a cursory concern. But anything less than that and a nickel will just get you a cup of coffee. Newspapers lose interest even faster than cops. The murder of a black woman didn't raise an eyebrow in next day's Times.
It was an open and shut case. The killer had opened it, now everyone wanted to shut it. June lacked the pizzazz to fast track her own murder enquiry.
Unless you did more than scratch the surface. Unless you went deep.
Then you'd find there was plenty more to June Mack's back-story.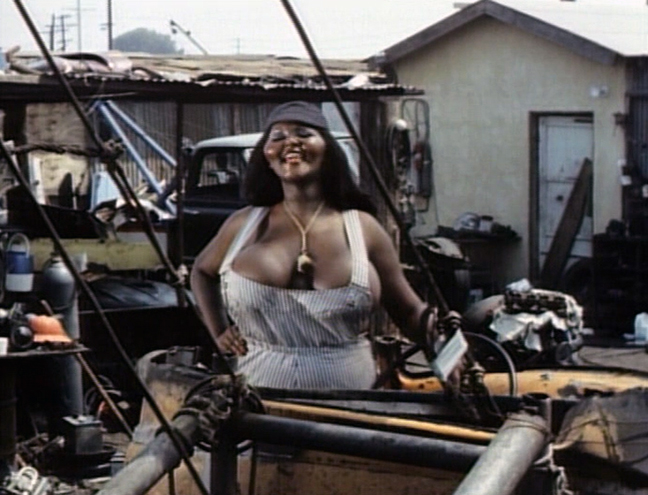 *
June Mack was June Cassandra Mincher. Born in Louisiana in January 1955. Eighth child in a family of dirt-poor, hardscrabble, ex-sharecroppers. Food was always in short supply. Love and affection were non-existent. June grew up ignored and forgotten. She retreated to a fantasy world. Took refuge in TV re-runs of old movies. Harlow. Lombard. Monroe. Vampy, trampy blondes. Women with smooth skin and pointed noses. A southern black girl didn't have the luxury of idols that looked like her.
Then June hit puberty. She got curves, got noticed, and got options. Suddenly life happened. No more hopping tables at the local Hi-D-Ho. She got attention and exploited it. She parlayed it into cash the most old-fashioned way. She took control on the vinyl tuck and roll, pleasing the light-skinned boys she barely even knowed. Her new found power bought a one-way greyhound ticket out of the south. Double time. As fast as shit through a goose.
She had one destination in mind. Hollywoodland. Home of the movie princesses she loved. She grabbed a lease on a small apartment and a part-time job as a nurse. She sprung for a new wardrobe. A different kind of clothing. Attire that would get noticed. She placed an ad in the underground newspaper. "Sexy Black & Indian. 56-26-42. Private Apt. Come Worship My Body. Call Raven. Generous Men Only." She took clients. The bucks rolled in before the first month's rent was due.
But June had greater ambition than being a part time nurse, part time sex worker, full time dreamer. She wanted to be someone. She wanted a whole new identity. Several of them in fact. At one point, she had at least 33 aliases. June Mack was just one.
Her face and body had to change. Not just for the johns, but to erase every detail from where she came. She spent $20k on cosmetic surgery. Quacks pumped silicone into her face, hips, cheeks. She bought a pointed nose just like her idols, and a chin to match. She expanded her chest to a blouse-busting 66 inches.
The new June emerged. She stood out in any company. To misquote Chandler: From 30 feet away, she looked like a lot of class. From 10 feet away she looked she should be seen from 30 feet away. Her new appearance surprised even those who'd never seen her before. June Mack had killed off little June Cassandra Mincher. She still depended on men for money, but now she wrote the rules of her own game.
June gave up nursing, and built a loyal list of regulars to share her bed. She was no twopenny upright. She offered it all. Bondage, domination, humiliation, cuckolding. Even straight sex. Her physical size meant she was a niche attraction, but specialty pays, and some of her appreciators were free-handed high-rollers. She raked in their satisfaction. She upgraded her joint. She bought a lavender Rolls Royce, a Mercedes Benz, and convertible hot wheels. She carried $12k in cash, rolled up and stashed under her wig.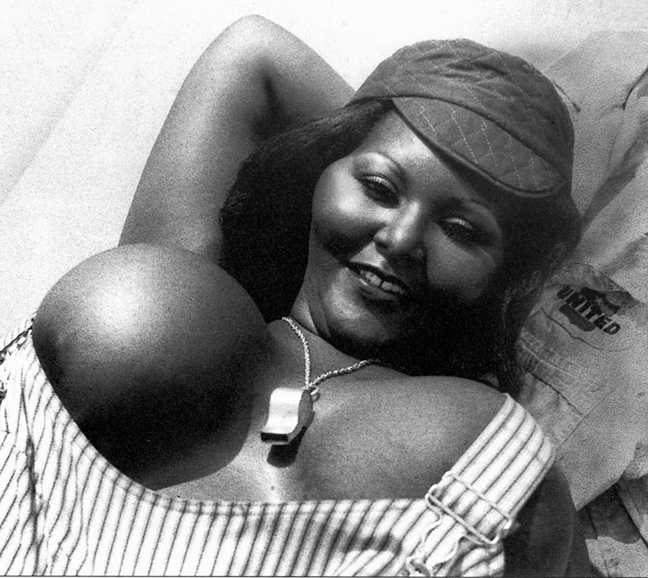 *
In the City of Angels, fake showbiz promise is never far away. In 1978, film director, Russ Meyer, was casting.
Russ believed films should run like express trains. His obsessions spilled into his camera lens. Large-breasted amazons, engaged in dark sexual vengeance. The female Übermensch. Nothing was obscene providing it was done in bad taste, and June matched his voluptuous aesthetic. Russ and June were a cinematic marriage made in heaven.
His latest ode to aggressive womanhood was 'Beneath the Valley of the Ultravixens.' He saw June's ad in the L.A. Free Press, and dispatched his scriptwriter Roger Ebert to investigate. Russ' love for big breasts was well-known, but Ebert's fetish for large black women was on the down low.
Ebert met June in a dive bar. Russ' version of their summit meeting was oft-repeated.
"June described her whole act to Ebert. And Roger turned white.
June finally said, "Okay, what do you want from me?"
Roger replied, "Everything except the shit and the piss, please."
June got the movie role. In truth, there was no one that could stop her. It wasn't the lead, but there are no small acting parts, only small actors. And June was no small actor. She already embodied Junkyard Sal, owner of a truck cemetery at the end of the earth. Every woman is meant to pop in a Russ Meyer film. June just pops more. Her enhanced corpulence defeats the corrugated iron and rusting steel around her. A true superhero long before corporate Marvel imposters.
She opens onscreen lying on a blood-red silk bed. Nude except for a blood-red feather boa. Vantablack incarnate. A man either side attempts to please her. As inconsequential as two flies on a buffet table. Coupling follows coupling as sure as emasculation follows emasculation. Men are crushed by her unappeasable appetite. A 69 voodoo ends in a 23 skidoo.
June liked Russ: "A genius. He made me feel secure. I had to thrash around in garbage and grass, but I knew he would make me look good. I didn't mind the garbage, but I'm allergic to grass."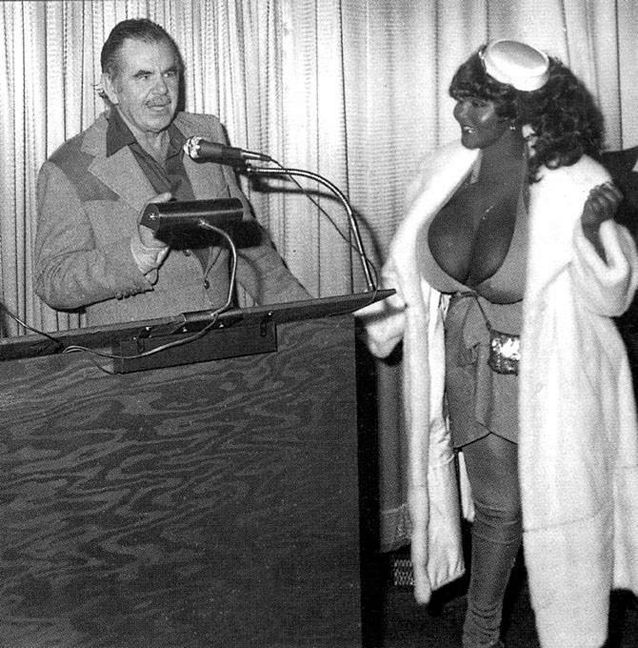 Russ Meyer and June Mack
June's wrecking ball presence was immortalized by the film. She milked it while it lasted. Turned up at the premiere. Gave interviews. Posed for wide-angle pics snapped by incredulous lenses. Said she wanted to work with Mel Brooks or Andy Warhol. She had fun for a time. She was the briefest of stars. The film came and went. None of it led to more movie work.
June graduated to large-breast magazines. Scoop. Juggs. High Society ('Tit Queens from Around the World,' screamed one headline.) She had a following. Limited for sure, but a following. "I attract a lot of doctors. I guess to students of the body, I'm a new kind of textbook," she explained.
Slowly her in-person sex work waned. Father Time caught up with Mother Nature. She adapted, did phone sex. Her purring tones consummated anonymous dates from a safe distance. June was content. She'd kept her nose clean, banked well, and paid her taxes. She was already comfortable beyond her Louisiana childhood dreams.
She was a big character with an intimidating presence. A hard shell with a soft center, and she had friends to match. She got on best with the dispossessed. Those who lived in the shadows and margins. Street hookers, sexual hustlers, gay porn actors, transsexuals. She understood their desire to re-invent. To them, she was a friend, a mother figure, an advocate, a fag hag. She liked being needed. She occasionally called herself Junkyard Sal. Just like the old days. It made her feel important again.
And then Greg called.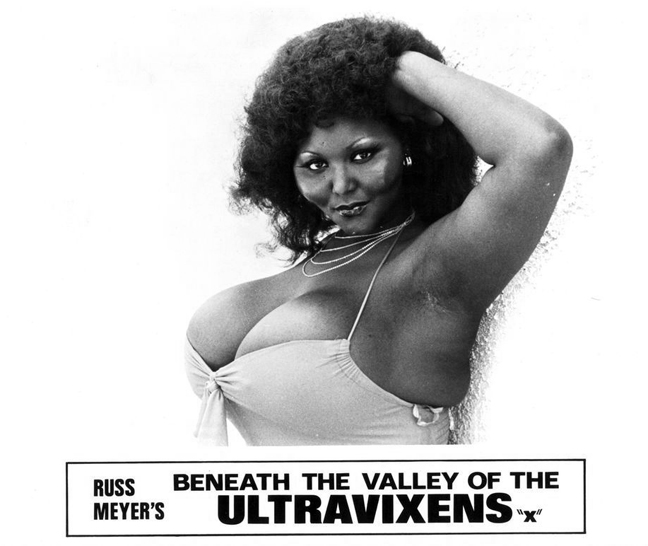 *
Gregory Alan Cavalli was a rich, white boy.
His grandmother was Mary Bowles, partner in a prominent Beverly Hills real estate investment firm. Bowles and Associates. Greg's father, Richard, worked at Bowles, and owned business interests all over town. Like a military-surplus store in Santa Monica which he ran as a part-time plaything. The family did well. The family wanted it to stay that way.
Greg had silver spoons hanging out of his entitled mouth. He had dark hair and a mustache. He was 21 but looked older. He was a gym rat. He lacked interest in the family investment business. The only number he targeted was his bench press PB. He was a 'roid head. Prone to bro rage. Socially awkward at the best of times. He hung around fellow bodybuilders. He was uncomfortable around women, but hormones raged and his desires craved release.
In Summer 1983, Greg responded to June's ad for aural sex: 'Sexy Goddess, Long Black Hair, Pretty Face. Call Me. Let's Talk.' A blurred old photo was printed next to the text.
They spoke. June said she was Pam Rogers. A slender fox who understood his issues. She sweet-talked his ego and trash-talked his enemies. Greg fell for her hard. Four months of phone conversations followed. They spoke for hours each day. Why not? Greg could pay, and June could whisper.
Greg believed he was in love. He forgot the first rule in sex work: he was buying a fantasy. Schoolboy mistake number one. He mistook the voice of a sex worker for his soulmate. He sent her love letters. Pictures of himself in body-builder poses. He asked to meet her in person.
June was too smart for that. She politely declined. Greg insisted. Greg was used to getting what he wanted. Just because he wanted it. Greg asked again. June firmly declined. Greg turned up at her apartment. Schoolboy mistake number two.
June didn't answer the doorbell. Greg broke down her door. He stood in front of her for the first time. She wasn't the tall goddess with luxurious curls that he'd expected from photos. She was 5' 7", 250 pounds, with close-cropped hair. He flipped. He slapped her around.
Next day Greg called her. To tell June not to call him again. If she contacted him, he would make her pay. And then he kept calling her. To tell her not to call.
Sometimes June didn't answer. Greg left messages. Sometimes June did answer, and let her best friend, Robin Taylor, listen in. Robin was a transsexual porn actress, a biological male who'd crossed the point of no return. They called themselves sisters. They shared everything.
Robin remembers Greg threatened to kill June if she didn't leave him alone. The calls scared Robin, but they angered June. Robin told June to report him to the cops. Robin told June to change her number. Neither idea made sense to June. She was a black girl from Louisiana and a sex worker in Los Angeles. That package deal cuts no slack with the cops.
June had a better idea. What would Junkyard Sal do? Spectacular revenge probably. So June fought back. She bombarded Cavalli, his father, his grandmother Madame Bowles, and other relatives, with calls of her own.
What happened next depends on which dog you back in this fight. A Rorschach test of sexual sympathies.
Listen to Greg and the Cavalli clan, and you'd hear that in November 1983, Greg's car was firebombed. You'd hear that in February 1984, Daddy Cavalli's Santa Monica military surplus store was torched. You'd hear the family was harassed at every turn.
Listen to June, and you'd hear she did nothing. You'd hear she was arrested repeatedly on chicken shit charges. You'd hear she was banged up overnight in city jail while time-wasting paperwork was prepared. You'd hear she was humiliated in court as a deranged harpy.
But both sides would tell you the same conclusion: the cops dropped every charge against June, every time. Insufficient evidence, they shrugged. See you next time.
Who was truthful and who lied? Were crimes being faked to frame her and fuck her over. Or was Junkyard Sal an elusive one-woman revenge mission who took on the rich family and the fuzz.
The story continued.
Greg claimed he had to move to Phoenix. He had no choice, he said. He had to hide from June. But phone records show that he still called June from Arizona.
Greg's old man claimed he had to buy a defense for the family. $200k for six private security guards. He had no choice, he said. They had to get protection from June.
A few days later, June was beaten in her home by two meatheads. Body-builder types, she said. She'd been with a client at the time. He got battered as well for good measure.
Now June was fighting more than a family.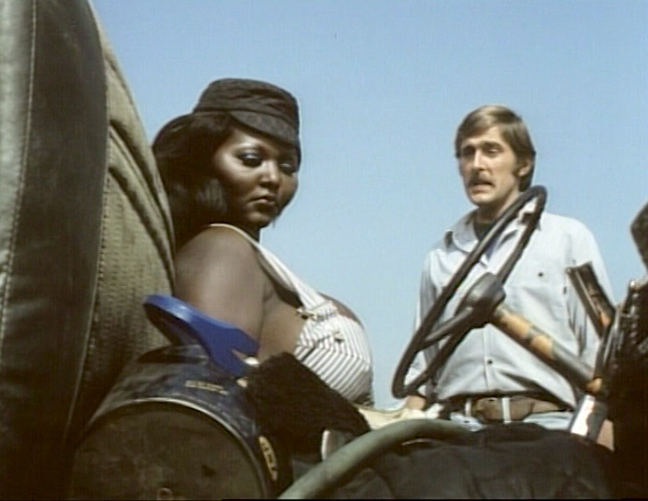 *
Where do you buy protection in Tinseltown?
The Cavalli goons came from a Studio City firm. A. Michael Pascal & Associates. Named for Arthur Michael Pascal who ran the low-rent show. Claimed to be a former CIA agent, ex-mercenary. He accepted spook jobs, hired freelance heavies, did work no one else would touch. Protection contracts. Messy vehicle repossessions. Detective services for scared people with too much money. Pascal's reputation was mean and violent. He kept a large black cabinet in his office where he stored weapons that he passed out to his men when he gave them assignments.
All jobs were legit, of course. Except when they weren't. Some jobs were both. Like the work Pascal's guys did for Larry Flynt.
Larry Flynt produced Hustler magazine, porn videos, and misogyny. His empire was a vehicle for sex, though sex hardly interested him. What made Larry hard was fighting for free speech. Which he did by publishing shock and offense, and seeing who objected. He provoked the establishment into reacting, and then beat them up in court. He fought for First Amendment precedents by being an asshole. Mostly he won. Occasionally he lost. Like in 1978, when he was shot by a religious nut. The result was spinal paralysis, a wheelchair, and a life of pain. That changed Flynt. Not his desire to shock, but the need to protect himself.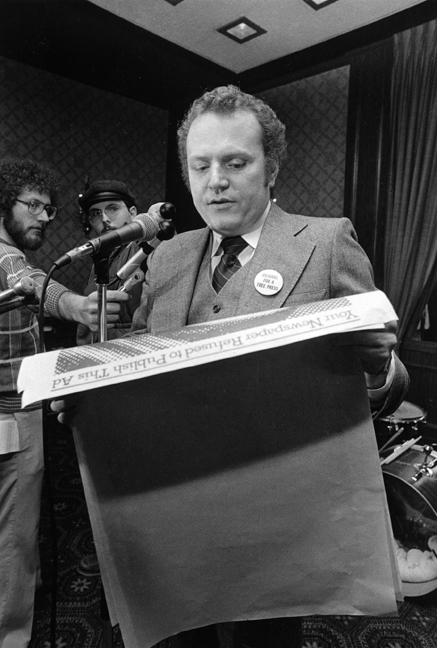 Larry Flynt
After the shooting, Flynt wanted a head of security. He didn't trust anyone outside his inner circle. He hired his brother-in-law, William Rider, a former narcotics officer, as his private security agent. Rider hired Pascal Associates. Pascal hired a team to protect the king of sleaze. Four strong-armers to intimidate and threaten anyone who crossed Flynt.
Pascal was discrete. He asked Rider no questions. Pascal listened though. And Rider talked a lot. Rider told Pascal that Flynt had ordered four murders. Two of the hits were publishing rivals. Playboy's Hugh Hefner, and Penthouse's Bob Guccione. A third was Walter Annenberg, tight buddy of President Reagan. The fourth target was improbable. Frank Sinatra. That's life, that's what all the people say.
Pascal suggested a hitman to Rider. Mitchell Livingston WerBell III. 65 years old. A legendary soldier of fortune, arms dealer, paramilitary trainer. Old school rogue. A resume that included killing agents in China on behalf of the US government. He'd got paid for his Eastern success in sacks of opium.
Rider took Pascal's advice and hired WerBell to kill the four. Rider told Pascal they invited WerBell to Flynt's Los Angeles home in November 1983. Rider told Pascal they gave WerBell a $1 million check to snuff out the targets. The check was signed by Flynt himself. Dumb move. Carelessness had crossed into stupidity. Flynt and Rider realized their mistake. They changed their minds. They canceled the check. Now WerBell had to be their target. They wanted Werbell quiet.
Within weeks, Werbell was dead. A heart attack, declared UCLA Medical Center. Pascal heard different. Rider told Pascal that Werbell had cordially been invited to a cocktail party at Flynt's place. Rider told Pascal that Flynt and his brother-in-law poured six ounces of digoxin into WerBell's drink. A powerful heart relaxant. Rider told Pascal that no heart survives that.
The story of Flynt's scheme emerged. Hit the tabloids. "Flynt is sick," Guccione said. "His body is dead from the neck down because of the attempted assassination. It sounds to me as if he's dead from the neck up as well."
Flynt and Rider denied involvement. The story blew over. But Flynt's paranoia remained. Now he wanted a personal bodyguard. Pascal had a pool of charmless, ruthless brutes. Flynt needed the most charmless, ruthless brute on offer.
Pascal sent him Bill Mentzer.
William Molony Mentzer, 39. He lived quietly in Canoga Park. There was nothing else quiet about him. Law enforcement connected him to a string of unsolved murders and beatings. Conspiracy nuts to this day link him to Charles Manson, the Son of Sam cult, and the Frisco Zodiac Killer. He inhabited a wasted rocker look, with an effeminate twist. Think Queef Richards.
Mentzer had been Pascal's anti-Semitic go-to thug for years. No job was too strange, too difficult, too risky. He was a crack planner, but even better at execution. Pascal liked that Mentzer never delegated the details, the brutalities. It gave Mentzer pleasure to inflict the hurt himself. Rider gave Mentzer a gun. A .22 caliber semi-automatic pistol with a silencer. Mentzer now worked for Rider and Larry Flynt.
Mentzer had a colorful private life too. His on/off lover was Karen DeLayne Jacobs. Everyone called her Laney. Mid-thirties. A real head-turner. A dollar sign where most women have a heart. Laney was an eternal hustler. Right now, her hustle was cocaine. And right now she was in the right place at the right time. In the early '80s, shifting cocaine in La-La Land was as easy as selling hot dogs at a ballpark. Her supply came by car from Miami. 10 kilos every six weeks. She sold it to Hollywood A-listers, and every load netted her a quarter of a million. Those kinds of bills brought risks. Laney needed muscle. She leant on Bill Mentzer.
Mentzer was in demand. Larry Flynt needed protection. Laney needed protection. And then Pascal had a new job for him: the Cavalli family needed protection from June Mack.
Mentzer tripled-teamed them. He took care of the Porn King. He took care of the Coke Queen. Now he took on the ex-sex film star and jilted hooker.
Mentzer liked to start his jobs with a bang. He took his right-hand man, Robert Lowe, and paid June a visit. Pistol-whipped her. And roughed up the clown she was entertaining in her crib too.
A few weeks later, June was killed.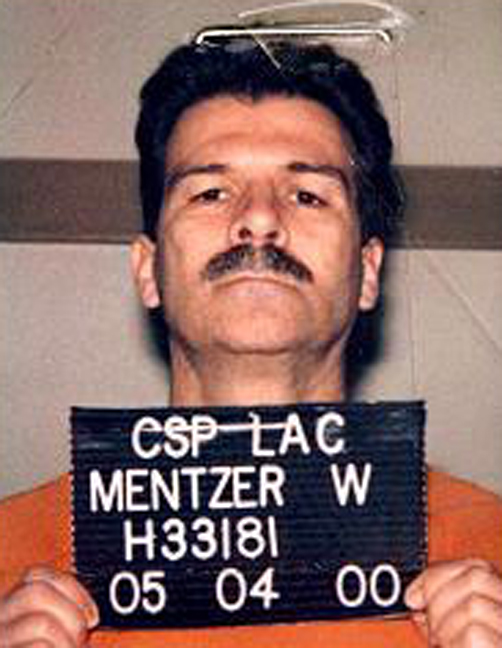 William Mentzer
*
Detectives tell you if they don't have a suspect or arrest within 48 hours, chances of solving the case are cut in half. So they get creative. Desperate even. Their early theory was that June was a pre-op transexual who'd been killed by a client when he uncovered her male genitalia. No matter June didn't even have a disco stick.
LAPD homicide detectives interviewed June's friends. June's sister from another mister, porn actress Robin Taylor, coughed up stories of the threats. "I knew she'd been targeted for rough treatment, but I never believed it would result in murder."
Then Greg Cavalli's name came up.
Sleuths at the precinct perked up. They printed photos of Greg, showed them to the scant witnesses. Both agreed. Cavalli was the driver of the getaway car. Probably. But investigators couldn't identify the gunman, and without the gunman they had no killer. So the investigation stalled. Then it was shelved. It stayed shelved for a year.
In 1985, the case was reopened by two new investigators. An anonymous tip. Someone said that Greg's grandmother was involved. Partner in a Beverly Hills investment firm grandmother. Pillar of the business community grandmother. Hirer of six bodyguards from A. Michael Pascal & Associates to shield them from Junkyard Sal grandmother.
The detectives got the names of the six bodyguards on the Cavalli job. They located four. Brought them in for questioning. They were duds. Nothing useful came of the interviews. All four were released without charge. The cops lost interest in the bodyguard angle. They figured once you've interviewed four hoods, you've interviewed them all. The only two they couldn't locate were Bill Mentzer and his compadre, Robert Lowe.
The investigation moved on. The detectives were fixated on Greg. He had motive. He had patterns of threatening behavior. And he was ID'd in the Mustang the night of the murder. Ok, so what if they didn't know who the hitman was? They had enough dirt on Greg to make it stick.
In December 1985, prosecutors announced the arrest and trial of Greg Cavalli.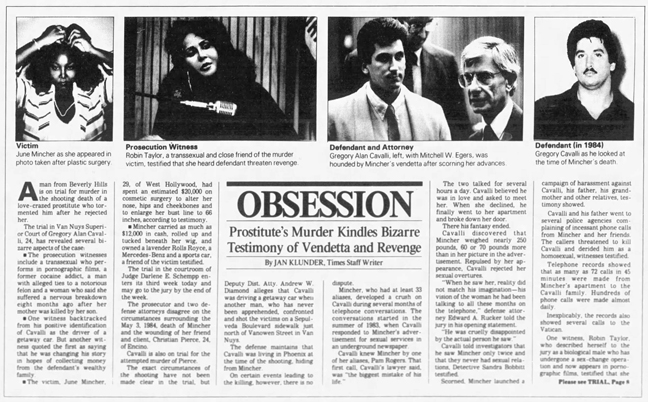 *
June 1986. Van Nuys Superior Court. A three-week jury trial began. Greg Cavalli faced two charges. Murder and attempted murder.
The Deputy D.A. said Greg drove the car. Two witnesses had eyeballed him behind the wheel outside the apartment building. He was talking with the man with the handgun. They described Greg. Bulging muscles, facial hair. Problem was Greg had changed his physique since he'd been hiding in Arizona. Gone were the days of dead lifts and squats. He'd lost 50 pounds, and the gangster 'stache too. It was like the Charles Atlas story in reverse. Greg had become the skinny weakling. In court, he cut a puny, apologetic, jury-sympathetic profile.
The prosecution's case got worse. On cross-exam, their first witness was exposed as a coke addict with poor vision. He admitted he wasn't wearing his eyeglasses the night of the murder. And when he was high and without his specs, he struggled to see beyond the end of his arm.
His version of events got worse when his roommate hit the stand. The roommate said that the witness had found out Greg's grandmother was made of green, and had decided he wanted a piece. The roommate said the witness had tried to change his testimony to extort some money from Greg's grandmother. The roommate said: "He bragged to me and everyone he knew that he was going to come away from this with a lot of cash, and live the good life from then on." There was no evidence that the witness had received any payout, but by now he was as unreliable as a priest at a cub scout jamboree. It damaged the prosecution's case. Strike one.
The second witness said he could identify the shooter but not the driver. Or was it the driver but not the shooter? Hell, he wasn't sure. He was asked about his ties to Eddie Nash. L.A. nightclub owner, notorious felon, convicted drug dealer. Remember the Wonderland murders? Yeah, that Eddie Nash. Strike two.
Robin Taylor showed up. She was a character witness for June. Given she was also a transsexual porn actress, perhaps her testimony wasn't the wisest idea. Spent more time being asked about her biological sex and gender than answering questions about the victim. Eventually she told the jury about June's work as a prostitute. It paid for cars and furs and plastic surgery. Robin said June was real good at it. The prosecution wrapped. Better to quit while they were behind.
The defense opened on the offense. Instead of defending Greg, they attacked June. An aggressive tactic given that June was not on trial. She was a "love-crazed prostitute who tormented the victim after he rejected her." Many people would have had a motive to kill her, they reasoned.
Greg's defense attorney targeted on June's career choice: "(Sex work) is not just a business, unsavory in and of itself, but it carries with it an entire social world that she lived in. Sort of the dark underside of Los Angeles society. An underside populated by people who deal in narcotics, theft, and violence." Translation: If June Mack was a hooker, then her murder was death by natural causes. Nothing unusual to see here. Move on.
Greg testified. The first call to June was the biggest mistake in his life, he said. "I was revulsed. I was cruelly disappointed by the actual person I saw. I rejected her sexual advances."
A detective testified that Greg only met June twice, and they never had sex. After that, June was alleged to have run a campaign of harassment against him, his father, grandmother, and relatives. Her calls were threatening. They ridiculed Greg, derided him as a fag. Greg's attorneys evidenced the police complaints.
The defense continued the attack. June had sent Greg's body-building pictures back to him with his head cut off, they said. It terrified the family.
It all added up to a messy he-said, she-said. Except that he-said was in court, and she-said was dead and unable to respond.
The trial ended.
Juries in murder cases adjourn for an average of seven days. Sometimes over two weeks. On June 19, 1986, this jury returned in 26 minutes.
They said Gregory Alan Cavalli was not guilty on both charges.
Greg broke down in tears. His family erupted in joy. Greg made a statement. He'd been unemployable since the murder. Living in fear for his life, just like he'd once lived in fear of June. He was angry and bitter that he was ever prosecuted. He was just pleased it was all over.
The jury foreman released a statement. Said they'd had no option but to acquit. The prosecution witnesses lacked credibility. A transexual porn star. A short-sighted coke addict. A lowlife gangster. Are you kidding? Was this Candid Camera? Was the prosecution trying to insult their intelligence?
The court proceedings hadn't resolved anything. June's murder case was shelved, again. Junkyard Sal was still in limbo. She'd been dead two years.
It was time to do more than scratch the surface of this story. It was time to go deeper.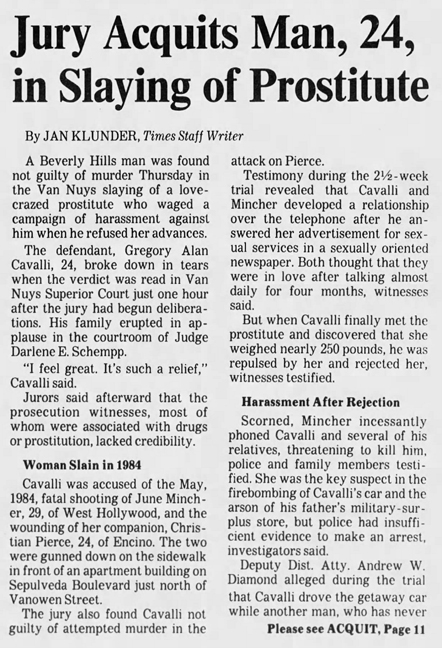 *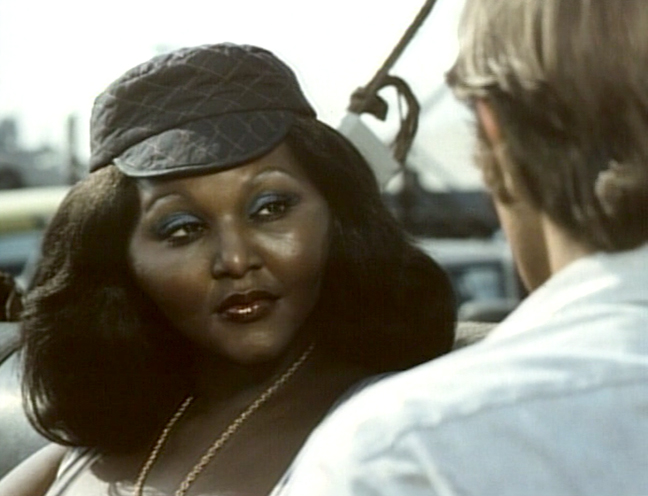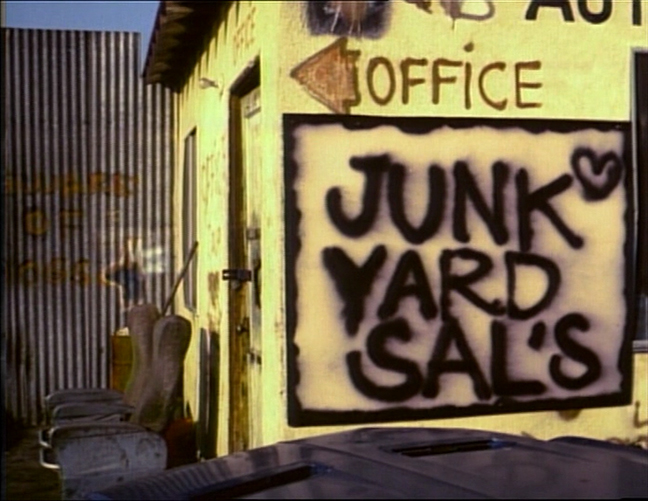 *