When Russ Meyer was casting the lead for his ground-breaking film 'Lorna' (1964), he knew exactly what he wanted. In the words of the movie's publicity, 'Lorna' was "a wanton of unparalleled emotion… unrestrained earthiness… and destined to set a new standard of voluptuous beauty." In short 'Lorna' was "a woman too much for one man."
In Lorna Maitland, Russ found his star. She was a voluptuous California dancer with pneumatic measurements of 42D-22-36 who perfectly embodied the sexually unsatisfied young wife whose unrestrained lust triggers violence in a small town.

'Lorna' was a major success for Meyer despite being prosecuted for obscenity in several states, and set the template for his future films – two of which also starred Lorna Maitland.
But rather than become a star, Lorna disappeared abruptly. So what happened to Lorna Maitland, and where is she today?
The Rialto Report tracked down her family, her friends, and her first manager to tell her story.
_______________________________________________________________________________________________
Lorna Maitland: Her Story
When we meet the eponymous star of Russ Meyer's 1964 film Lorna, it's clear that she's being suffocated by her small-town married life. Her husband Jim loves her but can't satisfy her need for passion. Her bucolic surroundings are picturesque but offer none of the excitement she craves.
And in many ways the role of Lorna was a perfect match for its star, Lorna Maitland, but one that almost didn't come to pass…
Beginnings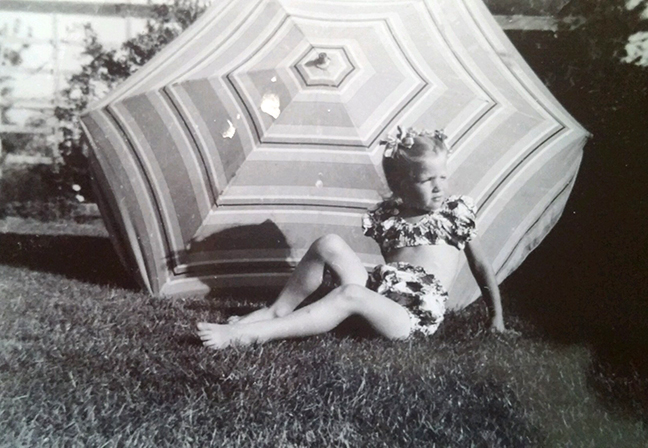 Lorna Maitland was born Barbara Ann Popejoy on November 19, 1943 in Glendale, a suburb of Los Angeles. Her sister remembers Barbara as being whip-smart even as a young girl. And if old family photos tell even half the story, Barbara was a natural born entertainer from an early age.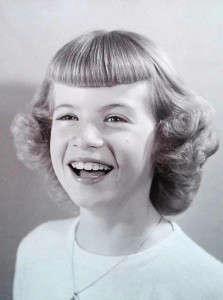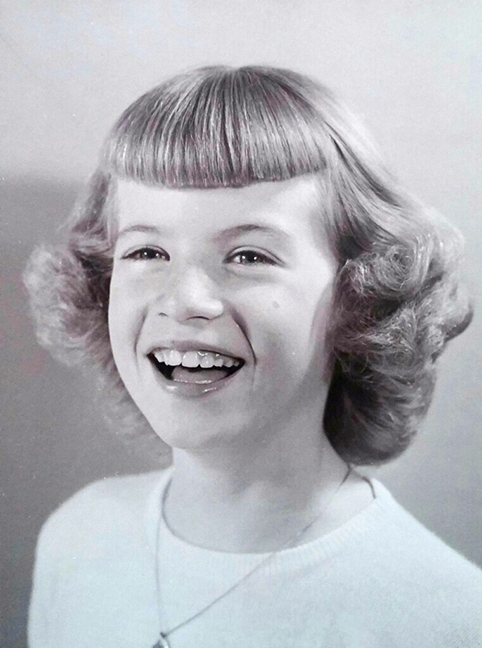 When she was seven years old, Barbara's parents moved the family to Norman, Oklahoma, a city twenty miles south of downtown Oklahoma City. Norman was a fraction the size of Los Angeles, and a world away from its bright lights. It wasn't without its charms but the only excitement came from its geographical location within Tornado Alley, the most tornado-prone area in the world. For a young girl like Barbara who longed to be an actress and entertainer, Norman was a million miles from where she wanted to be.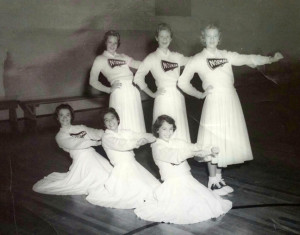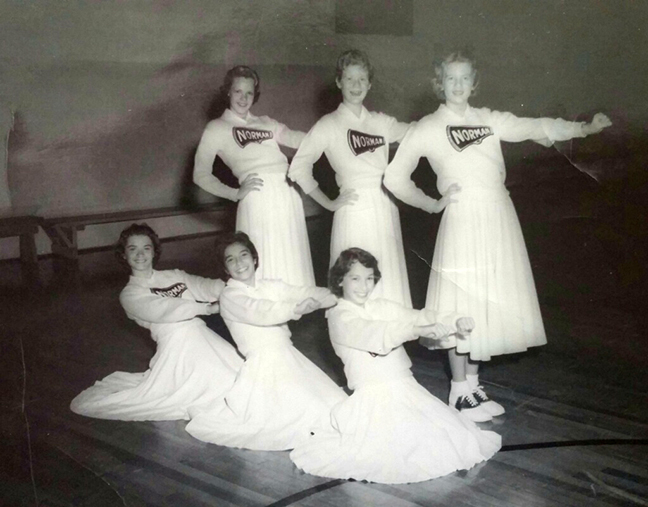 Barbara tried to fit in, seeking out friends and joining the school cheerleading squad as she entered her teenage years, but ultimately she thought Norman stifled her and wouldn't let her achieve her dreams. She wasn't prepared to give those dreams up, so in 1959 at the age of 16, Barbara left home.
Say Hello to Hollywood
After leaving Oklahoma, some accounts have Barbara heading to New York to model for Saks Fifth Avenue's flagship department store. She soon wound up in Reno, Nevada where she found work with a dance troupe known as the Delta Queens. The Queens performed at the Harolds Club, part of a nightly variety show in the club's famous 7th floor Fun Room. Barbara had a reasonable singing voice, and was part of the show that presented the music and color of the historic riverboat days in a review called 'Riverboat Follies'.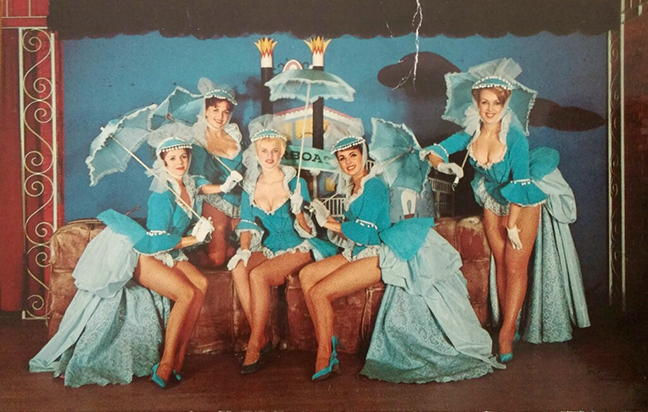 Her engagement in Reno was short lived; the staid routine soon bored Barbara and she grew restless again. She'd grown up fast since leaving home and in 1960 at the age of 17, she decided she was ready to pursue her dreams of Hollywood stardom in Los Angeles.
She could be found lodging at the famous Hollywood Studio Club for aspiring actresses and joined the legion of hopefuls on the audition circuit. To make ends meet she danced in many of the growing number of go-go clubs that were becoming popular in the early 1960s.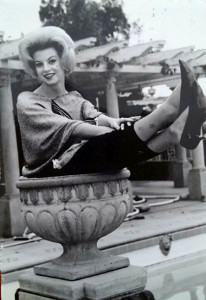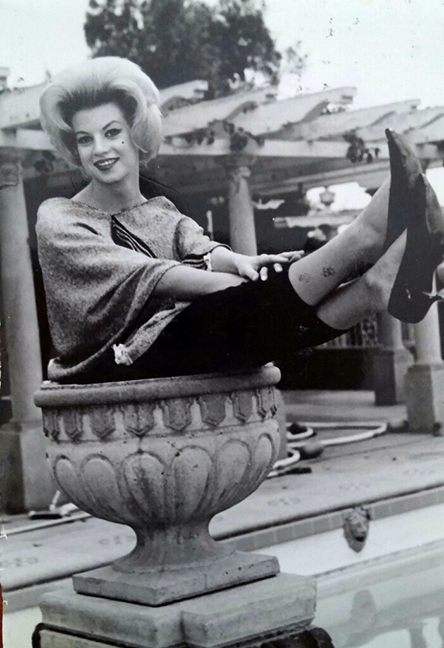 In 1962, one audition led her to the door of entertainment producer and promoter Clancy Grass III. Grass had been in the business for over a decade and had recently found success promoting recordings by the Paris Sisters. The Sisters were a musical trio managed by legendary record producer, publisher, and record label owner, Lester Sill. Sill was well-connected and was assisted in his work by up-and-coming music industry associates, Lee Hazelwood and Phil Spector.
Grass had fallen for Albeth, one of the Paris sisters, and smelled a money-making opportunity to create his own version of the trio that he could manage himself. He knew a talented singer named Jim Bailey, and so decided that he'd work up an act with Jim as the male lead – accompanied by a trio of beautiful female backup singers.
Grass put a call out for women vocalists, and held auditions with his partner Steve Roland. Barbara Popejoy was one of the hopeful respondents who answered the call. Grass clearly remembers Barbara's audition to this day, recalling that "she wasn't the greatest singer, but she was truly gorgeous." That was good enough for Grass, and Barbara was offered a role in the backup trio.
For months, Grass worked with the group paying for rehearsal sessions to develop the act. He'd seen the success of the Paris Sisters so he figured it was worth the time and effort to get it right, but in the end Grass had to admit defeat. Despite his connections in the music industry, this group just wasn't going anywhere, so as summer approached he decided to dissolve the group, and focus his efforts on just being an agent.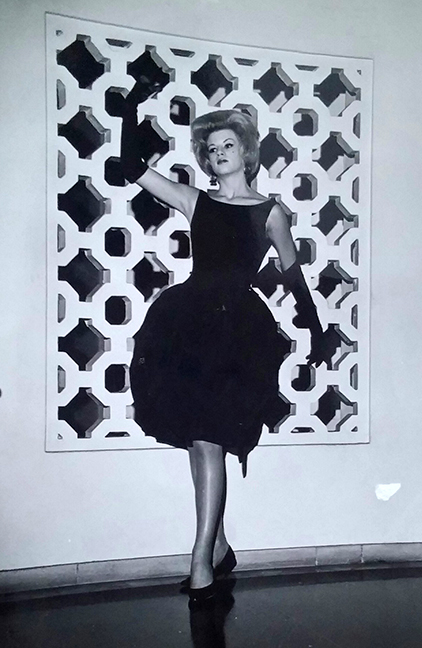 Meeting Russ Meyer
Barbara returned to dancing, modeling and auditioning. Even though the singing act had been dismantled, Grass had faith in her, and Barbara still had an agreement with Grass naming him her sole representative.
In 1963, Barbara saw an ad in the August 6th edition of Daily Variety looking for a "voluptuous girl" to play the lead in an independently produced motion picture. She turned to Grass and asked for advice.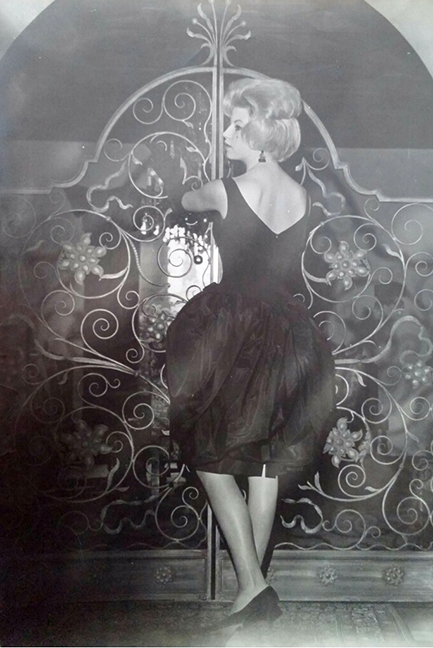 The director behind the ad was Russ Meyer, who up until that point had made a handful of nudist films. His first – The Immoral Mr. Teas (1959) – had been the first American "above ground" movie since the pre-Code early sound era to show female nudity without the pretext of naturism. It was hugely successful costing $24,000 but grossing more than $1,500,000, and popularized the nudie cutie genre.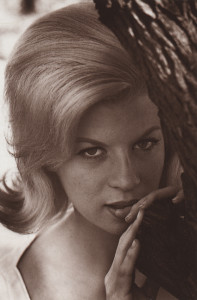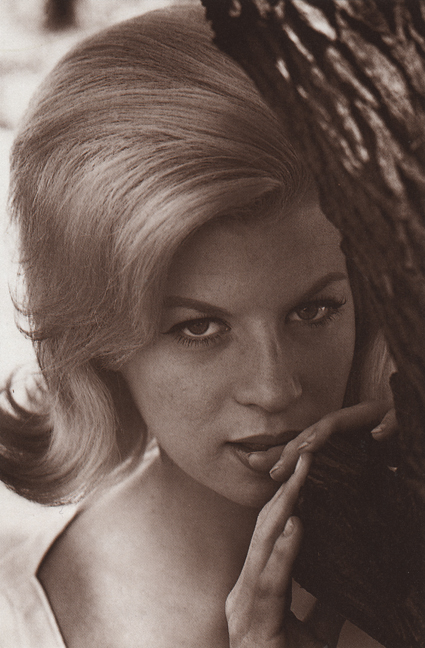 The movie Barbara saw advertised was Meyer's eighth and marked a radical departure in style. It was his first rural gothic film with a dramatic storyline. In the words of author and fellow director William Rotsler, "it established the formula that made him rich and famous, the formula of people filmed at top hate, top lust, and top heavy." It would be the first time Meyer shot on 35mm, and was supported by a ten day shooting schedule and a $37,000 budget – the largest he'd ever worked with. Meyer called his new film, 'Lorna'.
Today, Grass says he remembers agreeing with Barbara that he'd visit Meyer armed with her publicity photos, and push her for the lead role. However he only vaguely recalls meeting Russ Meyer and is keen to downplay any involvement in a sexually exploitative affair like 'Lorna'.
What neither Barbara nor Grass knew was that the role advertised had in fact already been cast. As Russ Meyer admits in his autobiography 'A Clean Breast', the part had originally been offered to Maria Andre, an actress from Russ Meyer's 1963 film 'Heavenly Bodies!' Maria had auditioned and read well, but Russ had noted a big drawback: Her breasts were not nearly as prominent as he wanted. Desperate to have this important requirement fulfilled, he continued looking for his leading lady.
The casting call drew 132 aspiring actresses but none seemed to have the acting ability combined with the outlandish physical proportions that Meyer craved. With the production schedule fast approaching, time was running out so Meyer reluctantly started rehearsals with Maria Andre.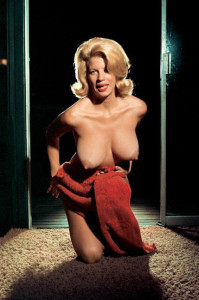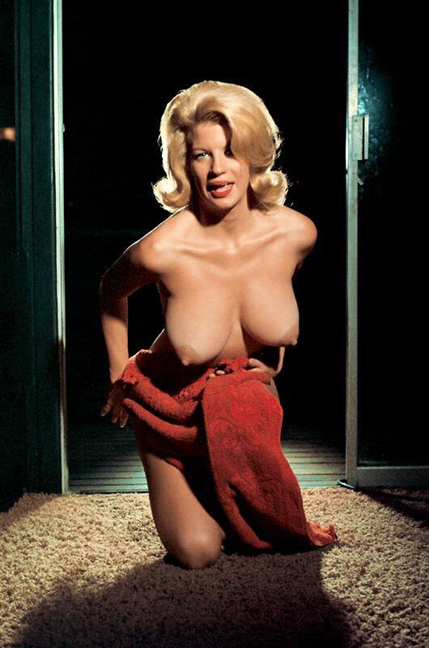 According to 'A Clean Breast', Russ' wife and business partner Eve revealed a secret to him at the last moment. At the casting call, Eve had noticed an attractive, well-endowed young lady by the name Barbara Pope among the auditioning actresses. Her manager, Grass, had sidled up to Eve pressing a selection of naked Polaroids of Barbara into Eve's hand to reinforce his client's talents; Eve now presented those photos to her husband. She'd kept this from Russ until now for fear of encouraging any more of his marital indiscretions.
Barbara herself remembered the casting call:
"I didn't feel as though I was right for the part. When we went for the interview I was dressed with a rather secretarial… and I didn't get too much of a reaction from (Russ). I guess (Russ had) seen quite a few lovely girls. But my manager is very persistent and he felt I had a good chance in getting the picture. So he insisted on taking some pictures of me that reveal just a little bit more of my physical attributes you might say."
Today Grass refutes this – and denies ever passing around nude Polaroids. Whatever the truth, as soon as Meyer set eyes on Barbara, a rush of relief passed over him. He'd finally found his leading lady for 'Lorna'.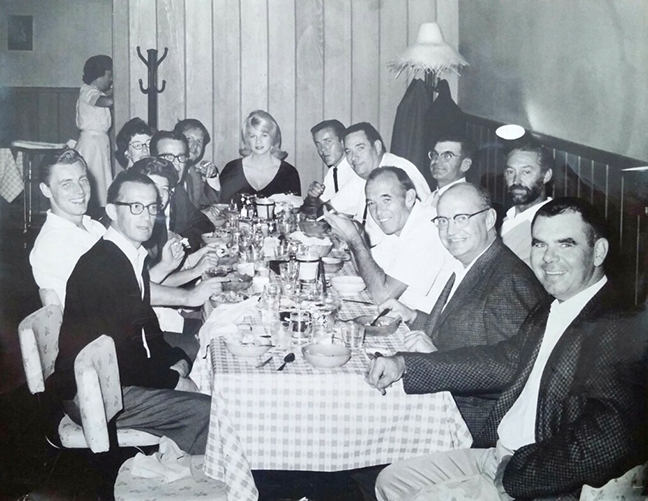 Meyer asked screenwriter and actor Jim Griffith to contact Maria Andre with news of her dismissal. The request vexed Griffith, who questioned the ethics of a last minute switch, but Meyer set him straight in his inimitable style:
"Fuck your rosy ethics and a great deal more… I've got to live with 'Lorna' for a lot of years. Now pay off Miss Andre… I suggest a thousand… paint me as you wish. I'm your prick heavy. Eve will provide a check.
And (get) this giant-titted mama over to your joint to begin rehearsing. I don't give a damn if she can't even pronounce her own name. This girl IS Lorna!"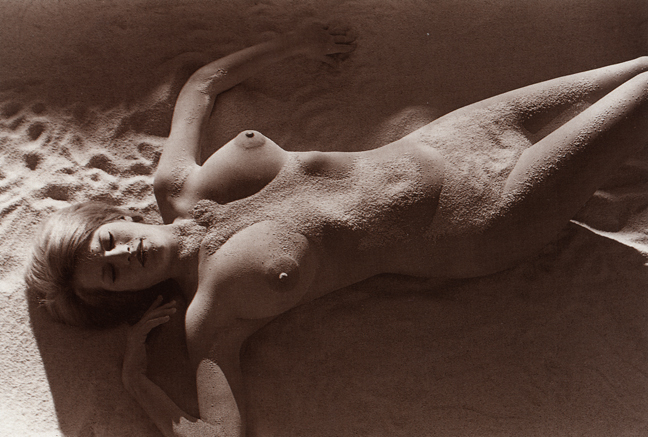 The Birth of Lorna Maitland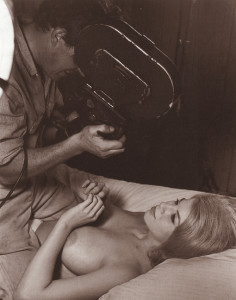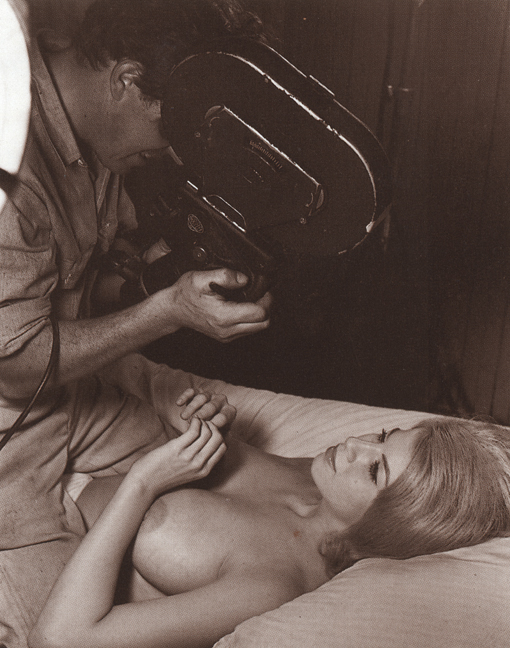 As much as Russ liked Barbara for the part of 'Lorna' he hated her strange name, so he re-christened her Lorna Maitland. He'd once been in love with an attractive secretary called Lorna, and he liked the name Maitland because it sounded upscale, striking a nice contrast with the character's small town roots.
What Meyer did like about Lorna however could be summarized simply; her gravity-defying breasts. The truth was that in the spring of 1963, Barbara had become pregnant by a boyfriend, which had the effect of enhancing her already impressive chest.
Or in the words of Meyer himself:
 "After a couple of beats, Miss Joy reflecting on the character's crass shortchange job the night before angrily throws free the thin covers, revealing a proud, pointy bosom of truly heroic proportions rising up to hove. No. Heaving-to, swinging to a three-quarter's view. Astounding! Truly. Whatever the position, her large conical 'challengers' retaining the same stimulating configuration even whilst registering the critical apex of the chick's 180-dgree rotation. At once, bending over. Voila! The right pregnant nipple touching/caressing the lady's kneecap!!! Fuck yes, the kneecap!!! With the be-nippled breast, yes, even while impacting, retaining its wondrously groovy size and shape!!!!! Meyer grunts the only polite, appropriate term he dares: Box Office!"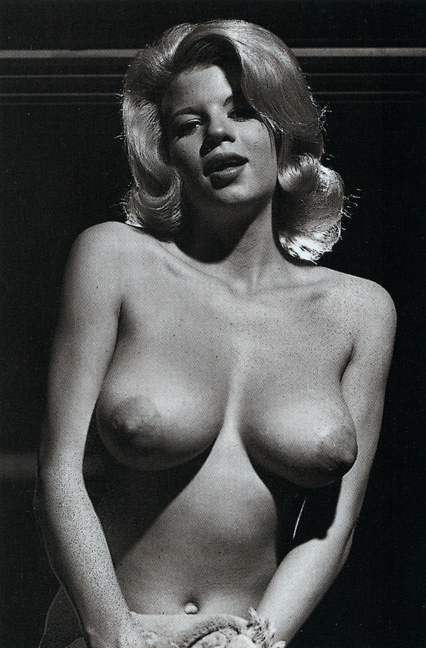 Meyer always claimed he knew his star was pregnant, but it didn't matter to him. Barbara had the style and the breasts, and that was all that counted.
'Lorna' began shooting in September 1963 in the small town of Walnut Grove, California. Meyer chose the location carefully, knowing it would contribute greatly to the look he was aiming for. He wanted to style the film after Italian melodramas created by directors like Vittorio De Sica that starred buxom beauties like Gina Lollobrigida.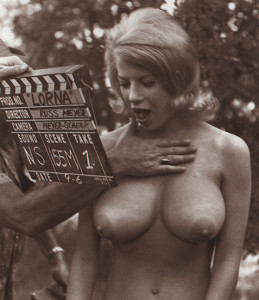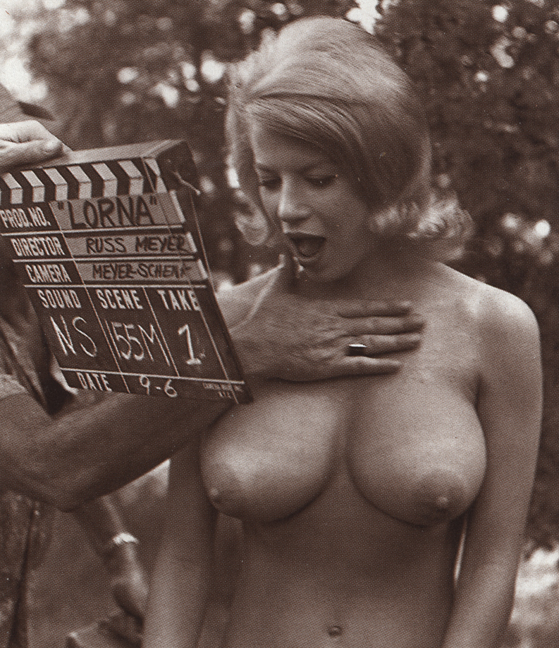 Meyer remembers Barbara showing up to the set on the first day having traveled by public transport, a five-hour trip north from Los Angeles. Meyer had asked her to come up a few days before the rest of the crew. He wanted to shoot the film's pivotal nude bathing scene with as few people gawking as possible. But according to Barbara in an interview at the time, Meyer needn't have worried:
"No one seemed to be any different than they were when I was dressed. I was working and as far as I thought, everyone else was thinking the same thing, you know? I found no reaction from anyone.
I enjoyed that scene [nude bathing in the lake] quite a bit cause it gave me an opportunity to show another part of this Lorna character. I enjoyed that because I like to bring variety into anything. I think it's the spice of life – and the spice of Lorna."
A few days later the rest of the crew arrived – and tensions were already evident between Meyer and Barbara. "She did a number on my head. She wasn't going to be pushed around," remembered Meyer. Meyer later admitted that Barbara was the one star that "absolutely hated [my] guts". Somehow they made it through shooting, and by early 1964, Meyer had completed post-production and was ready to screen his film.
'Lorna' – The Reception
Meyer arranged for the first screening of 'Lorna' at the Monica Theater in Hollywood for potential distributors. He continued with similar screenings in cities such as Minneapolis, Philadelphia, Boston and New York. He even arranged a showing at the Playboy Mansion, attended by both Hugh Hefner and Barbara herself.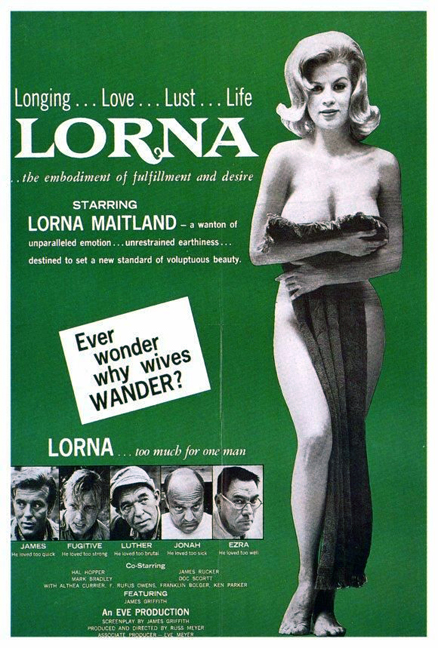 The film had it's official premiere at the Art Theater Guild's Kiva Theater in Scottsdale, Arizona shortly after. The theater's creative manager Les Natali crafted a suitably over-the-top advertising campaign:
Without artistic surrender…without compromise, without question nor apology, an incredibly sensual motion picture was made. 'Lorna'.
The story of a woman… men will love, women will understand.
'Lorna' is more than a woman's name. 'Lorna' is more than a motion picture. 'Lorna' is a brutal scrutinization of the important realities of power, prophesy, freedom and justice in our society against a background of violence and lust where simplicity is only a façade.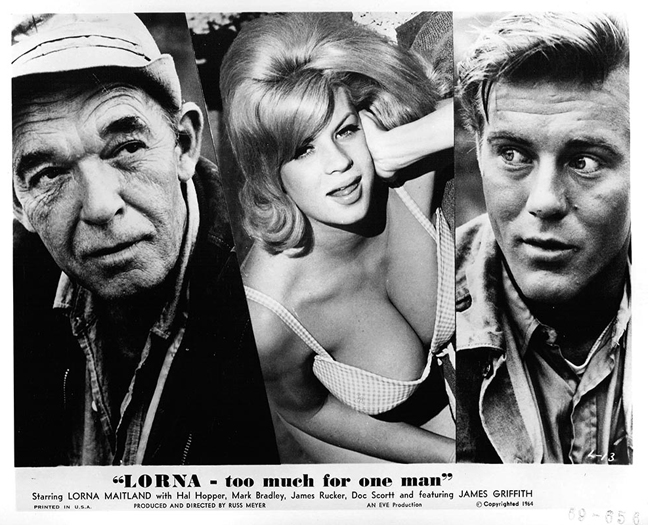 Meyer re-inforced the marketing of 'Lorna' in his own words, saying that in making the film, he "attempted to bring life down to the basic essentials, to show the human condition as it really is or as it can be and to depict rather than to imply."
Many reviewers had a positive reaction to 'Lorna'. Film critic John Wasserman described the film in the San Francisco Chronicle:
"A simple, homey tale of murder, lust, adultery and sadism all balancing precariously on Lorna Maitland's huge, quivering bosoms. But all is not well…her husband's accomplishments in the hearty game of bedroom diversions are not what they might be and Lorna…like any other red-blooded American girl with an 86-inch chest…considers some literature in a plain brown wrapper…Lorna often utilizes a wardrobe of absolutely nothing…and it should be pointed out that this alone is worth the price of admission…"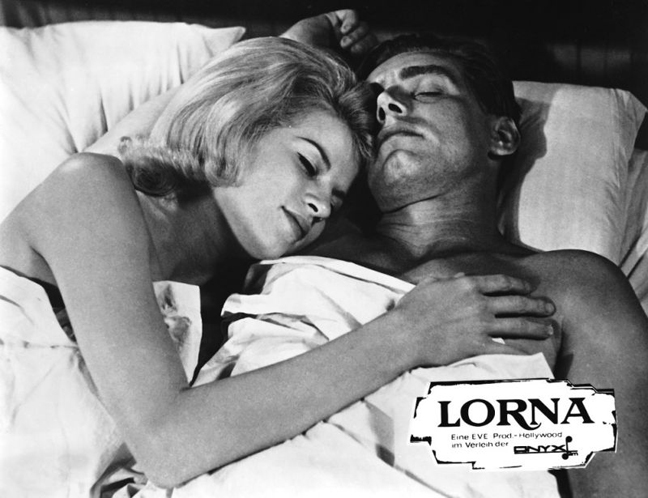 In the aftermath of the film's release, Barbara was laid low with the birth of the baby boy she'd been carrying during the filming of 'Lorna'. Shortly after the baby was born, Barbara put it up for adoption leaving her free to continue pursuing her professional dreams.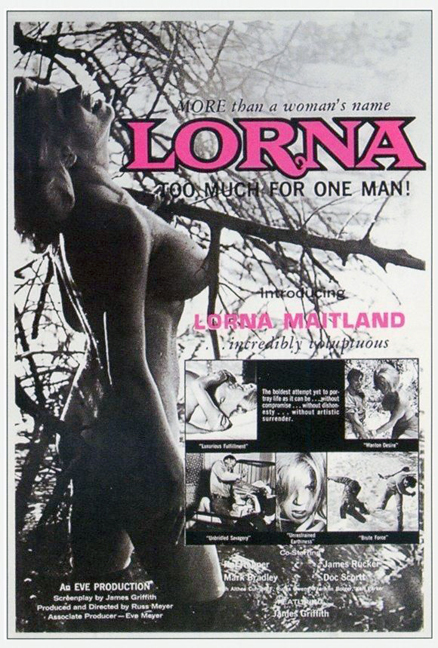 After 'Lorna'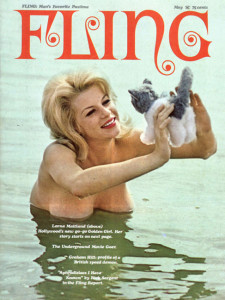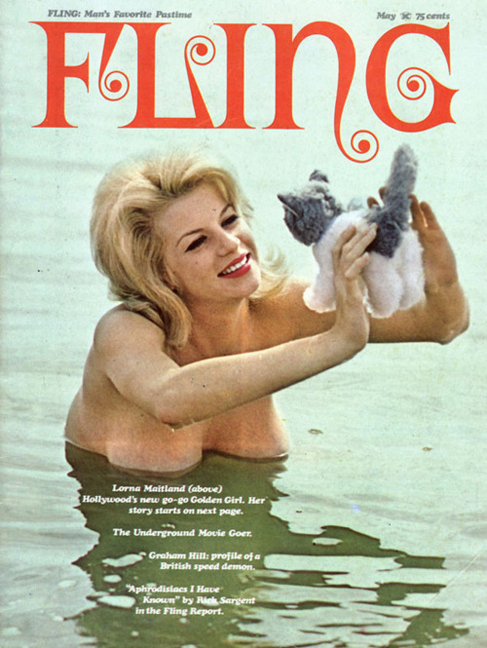 'Lorna' proved to be a great success for Meyer, earning a very respectable profit and setting the mold for many of his signature films. Meyer invited Barbara to play the extravagant hooker Clara Belle in his next movie, 'Mudhoney' (1965), but this time the film was a financial failure. Meyer partly blamed Barbara for the film's lack of success, holding her post-pregnancy cleavage responsible. Meyer's blunt assessment? "Her tits had kind of gone south."
But 1965 was fortunate for Barbara on another front. Her boyfriend, Mark Scofield, also an aspiring actor and father of her child, was friends with a doo-wop stype acepella group 'Danny and the Memories'. The group had recorded their first single on Valiant Warner Brothers records in the spring of 1964. At that time, men were being drafted and called for active duty 21 days after passing the induction physical. Dino, one of the four members, received notice to report for the physical, which he passed. Knowing that he would have to leave in three weeks, he enlisted in the Marine Corps reserve program, which delayed active duty for another six months. However the record wasn't released until just before Dino had to report for duty. Inevitably, with no group to promote the record during that critical period following its release, the record died.
But times were changing and doo-wop was quickly being edged out by rock and roll bands, mainly due to the influence of the Beatles. Sensing the change and hoping for greater success, the remaining three members of the group decided to head to San Francisco – the epicenter of the counter-culture movement. They picked up instruments and began learning to play. After completing his sex months active duty, Dino moved to San Francisco to join them. In order to pay the rent, he took a job dancing at Big Al's which was then a show club. He was partnered with a girl who left to get married after just two weeks. To keep the job, he returned to Hollywood to find another partner.
Meanwhile, Barbara had become discouraged by the 'rat race' she was experiencing as an actor, so when she heard that Dino was in town looking for a dance partner, she contacted him, and much to Dino's surprise, she agreed to join him in San Francisco. Dino had actually first met Barbara at her apartment in Hollywood on the very day she had returned from the hospital after giving birth. He'd gone there to pick up a friend who needed a ride. He had no idea who Barbara was other than a friend of a friend. He recalled that on one other occasion, he saw her at a house party where she was the unmistakable center of attention. Everyone there knew she was 'Lorna'. Otherwise, Dino and Barbara were strangers to one another. However after the hour flight from L.A. to San Francisco, they discovered that they were very attracted to one another.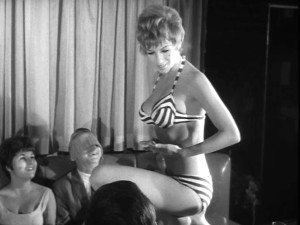 Lorna and Dino became North Beach celebrities with their dance act, 'The Bees'. They worked first at Big Al's and then at The Galaxy. Barbara returned to work as a solo act at Big Al's. It was the birth of the topless dancers movement. However, Barbara could not be persuaded to dance topless. Nevertheless, Big Al's kept her on. After all, she was Lorna Maitland. Meanwhile, Dino continued writing and rehearsing to record with Danny, Billy and Ralph. To pay the rent, he became a member of the clique of North Beach bouncers and worked the doors at several North Beach topless clubs.
In that summer of 1965, Barbara and the group went to Hollywood to shoot three scopitone films (a type of jukebox featuring a 16 mm film component. Scopitone films were a forerunner of music videos). Barbara was featured in a film titled 'High Boots', which can be seen here. The group shot 'Land of a Thousand Dances' as 'Danny and the Memories', which can be seen here. Lorna and Dino also shot a wildly popular dance video to the tune of 'Night Train'. No remaining copy of that film has been found.
Back to San Francisco, the guys escalated their use of marijuana and began dropping acid regularly; their girlfriends – including Barbara – soon found themselves doing the same. The band, now renamed 'The Psyrcle' (a play on the psychedelic movement), spent all their days loaded, writing and rehearsing to record. Their sound was considered 'blue-eyed soul', so it was no surprise that the Righteous Brothers were interested in having them on tour. Their huge hit, 'You Lost that Lovin' Feeling', had reached number one on the charts for the twelfth week in a row. After their show at the Cow Palace, they met with the group at Dino's apartment at North Beach where they enjoyed a visit and jammed into the early morning hours. They had been concerned with the group's name because 'psychedelic' was still a word that the record industry was consciously avoiding. After that visit The Righteous Brothers realized that the group's drug use was something they were definitely not willing to be associated with. They passed on the idea of having The Psyrcle tour with them.
The Psyrcle did manage to record two sides that were produced by their 'smokin' buddy' and future funk star, Sly Stone. Barbara provided the funds to press 1,000 promotional copies in exchange for naming the label 'Lorna Records'. The record was poorly promoted, and once again yet another opportunity was lost in 'a cloud of smoke'.
Barbara was offered one of the leads in the Broadway show 'How to Succeed in Business Without Really Trying' which she turned down because Dino would not leave the group and move to New York, and she would not go to New York without him.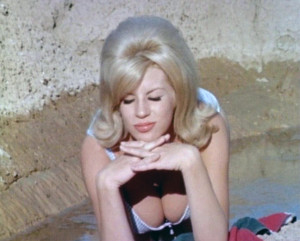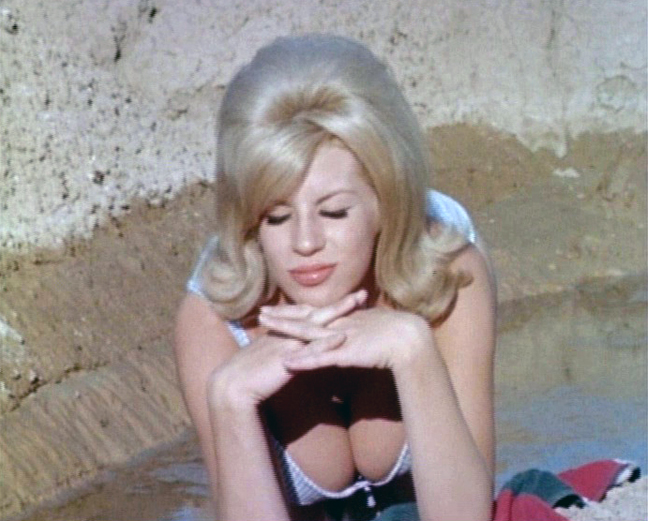 In 1966, Barbara landed a gig as the feature dancer in a lounge show in the old Flamingo in Las Vegas. The Psyrcle had moved back to Hollywood to pursue their career in the record business. Dino flew to Vegas weekly to spend a few days with Barbara.
The group was offered several opportunities to make public appearances, but felt that they were not ready, fearing that they would flop. Frustrated by the other members' apparent paranoia to perform in public, and urged by Barbara, Dino left the group. Hindsight revealed that they really weren't ready for public exposure. They were self taught musicians, and definitely needed a lot more practice which is what Danny, Billy and Ralph had voted for. Shortly afterwards, they merged with three other musicians and became 'The Rockets', and released a great album. Plagued by other drug-related issues, The Rockets never rose to fame.
About the same time, Neil Young had broken away from Buffalo Springfield and met Danny, Billy and Ralph through mutual friends. Ralph remembers it as a fortuitous meeting that resulted in a 50+ year relationship. Neil nurtured them as his back-up group and they became Crazy Horse. Their first of several albums, 'Everybody Knows This is Nowhere', has become one of the great rock classics.
Another victim of the drug culture that had enveloped the band was Barbara herself. Undoubtedly an acid casualty, Barbara had started to become more and more detached from the world around her. This had a detrimental effect on her ability to pursue her acting career and take advantage of any momentum developed by the success of 'Lorna'.  When she received a call from a major Hollywood studio with an offer to make two movies a year for seven years, it barely registered. The drugs had sapped her ambition and she turned the offer down. That contract went instead to the actress Angie Dickinson. Dino recalls that there were at least two other major offers that she was unable to take advantage of because of her fragile mental state. Barbara had her first very serious breakdown at that time. She went to her mother for help who took her to a doctor who administered electroshock therapy. Barbara was dramatically changed by this experience.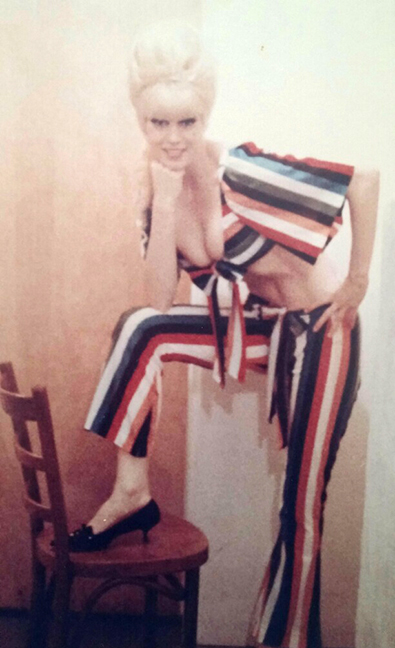 By this time, old footage of Barbara had appeared in a couple of other films: Russ Meyer re-used some 35mm Kodachrome test footage that he'd shot of her while making 'Lorna' in his 1966 film 'Mondo Topless'. Similarly Texan director Dale Berry had shot a sequence of a bikini-clad Barbara dancing in a club in 1965 which he added to his 1967 film 'Hip Hot and 21'. But outside of these appearances, Barbara would never appear in front of a movie camera again. Her dreams of Hollywood stardom were relegated to the past.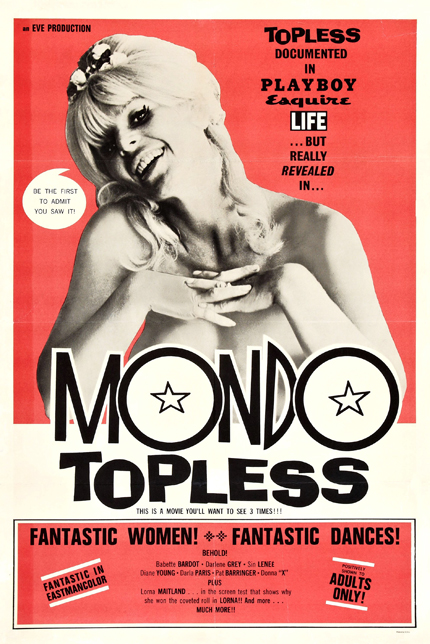 Barbara's final appearance as Lorna Maitland was a two week stint at a theater in Dallas where she was featured in a stage show with Foster Brooks. The movie 'Lorna' had played at that theater and the owner convinced her to do the show. When she returned home from that gig, Barbara and Ben (Dino) went to Santa Barbara and were married.
Shortly after, Clancy Grass contacted Barbara with the promise of a year long contract to perform on Mexican TV in Mexico City. They were to leave in a week, so they stored their belongings, loaded the trunk of their car, and waited for the work visa while living in a motel. A famous Mexican rock group that was booked at the Whiskey in West Hollywood was apparently cancelled after one week because of their poor performance. This issue was blown out of all proportion and stalled Barbara's required work visa. The visa would never be issued.
After Fame
In 1967, Barbara and Ben welcomed son Beniamino into the world. They moved to a small farm in Ellwood City, PA, Ben's hometown, where Barbara took up watercolor painting and homemaking. This was a great period for Barbara. During that time she experienced no psychotic episodes. But because of the depressed economy there, they returned to the west coast in 1968 and took up residence in Encinitas, CA, where Ben opened his first restaurant after having cooked at the Self-Realization Fellowship (SRF) retreat. Barbara and Ben had become students of yoga shortly after Beniamino's birth. Barbara was very sincere and dedicated to her yoga studies and attempts at daily medication, as well as to maintaining a happy family life. But despite her efforts to maintain a normal state of mind, the drug-related brain damage could not be reversed. Regular breakdowns and periods of hospitalization began to occur.
In 1974 Barbara gave birth to her daughter Gina. Barbara continued to have psychotic episodes. Gina's few memories of her mother in those years are of repeated breakdowns, with occasional good times in between when Barbara would sipped Tab diet soda and smoke cigarettes while telling her daughter about her glamorous past.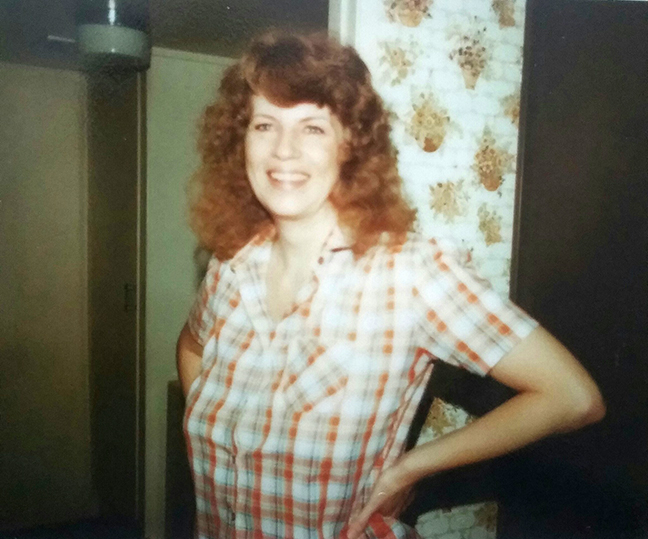 With every psychotic episode, one of Barbara's emerging alt personalities would want a divorce. Once she even had then-famous San Francisco attorney Melvin Belli on the phone, telling him that she wanted to be certain that she received her share of the $17 million that Ben had in Cayman Island bank accounts, an obvious fantasy. Of course he agreed to represent her.
Once again Barbara was hospitalized for a month or two and medicated until she regained her normal personality. But the medication would eventually make her feel lethargic, so Barbara would stop taking them. She would then gradually deteriorate until she was hospitalized yet again. This cycle became a regular occurrence in Barbara and Ben's marriage.
After 12 years of a mostly happy life in Encinitas, in 1979 Barbara and Ben moved to Sun Valley, ID to open the sixth franchise of their pizzeria restaurant, Rocco's. The survival rate for restaurants in that market was one in fifty, so the restaurant was forced to close after one winter and spring season.
The family returned to California and shortly thereafter, they moved once again to Ben's hometown in PA to open another pizzeria. By then, daughter Gina was 6 years old and Beniamino was 14. Barbara's next psychotic break once again included a push for divorce. This time, Ben didn't fight it as he had on all previous occasions. He rationalized that Barbara had become to their family like "the rotten apple that spoil the barrel". Gina was not yet seriously influenced by Barbara's behavior, but Beno (Beniamino) was showing signs of the negative influence of the many psychotic episodes he had lived through. Ben decided that even though he loved Barbara very much, he had to agree to the divorce for the well being of the children.
Barbara's pattern of psychotic breaks and periods of hospitalization continued. She would hitchhike across the country, taking on different names and personalities and sometimes briefly moving in with men she met along the way. She gave birth to another child while in the Atlantic City area, one of her favorite places to visit. She lived in Montana for a period with a man and his daughter until she called her parents in 1986 to say she was bored and wanted to come home. Gina was twelve at the time and remembers Barbara coming to visit her and her brother. Gina remembers being shocked by how rough her mother looked. There were bizarre aspects to Barbara's behavior as well, such as her insistence that she was a best friend of the singer, Madonna.
Gina last spoke with her mother in 1990. Barbara had been back in a mental institution after she had called her parents for help and was now in low income housing living near them. Gina had called her grandparents with terrible news to share – her brother Beno had been killed in a motorcycle accident a week before he would have turned 23. Barbara's parents didn't want Gina to convey the news to her mother as they feared it would trigger another psychotic episode. Gina promised not to say anything about her brother when they put her mother on the phone. When they started speaking, Barbara didn't even appear to be clear who Gina was. When she finally remembered, she thought Gina was many years older than her actual age. They hung up after a brief exchange.
Gina heard through extended family that her mother had another psychotic episode in 1991 after being taken off her medication to remove her teeth. She tried reaching her grandparents for information but they stopped returning her calls. Since then, neither Gina nor her father Ben has had any news of Barbara.
Epilogue
Barbara's whereabouts today are not known.
Gina would love to know what has happened to her mother in the intervening years. Is Barbara alive? Is she safe? Information has been scarce.
Gina spoke briefly with Russ Meyer in 2000. Meyer shared his memories of Barbara with Gina, describing his Lorna as a little wild, a little promiscuous and a little nutty. He did remember that Barbara had a baby boy as they were in the middle of post-production for 'Lorna' but did not know what happened to Gina's half brother who had been given up for adoption. And he had no idea what became of Barbara since they last saw each other in the late 1960s. He sent Gina his films that starred her mother and a note wishing her well.
Several years ago Gina and her Aunt Rosina – Ben's sister – were discussing their admiration for the so-called 'Long Island Medium', Theresa Caputo. Caputo promoted a national network of mediums across the country so Gina and her aunt organized a gathering to see if they could learn anything about Barbara's fate. At $300 per attendee it was an expensive undertaking but both women felt it would be worth it. At one point during the gathering the medium told the attendees that there was a woman going by the name Barb or Barbie standing behind the ghost of her grandfather. Gina still isn't sure if she can believe it but she finds solace in thinking that her mother is no longer suffering.
The Rialto Report has long been keen to find Barbara. We found evidence of her living on and off in low income housing in Las Vegas up to 2007. More worryingly we also found a spate of arrest records for her for public disturbance offenses in Orange and Santa Monica counties, California from the late 1990s to the early 2000s. The last of these is from 2008. And then the trail goes cold.
Wherever Barbara is, we hope she is at peace. And that on some level she recognizes the contributions she's made to the cultural history we value.
Do you have any information on Barbara Popejoy / Lorna Maitland? If so, we'd love to hear from you at info@therialtoreport.com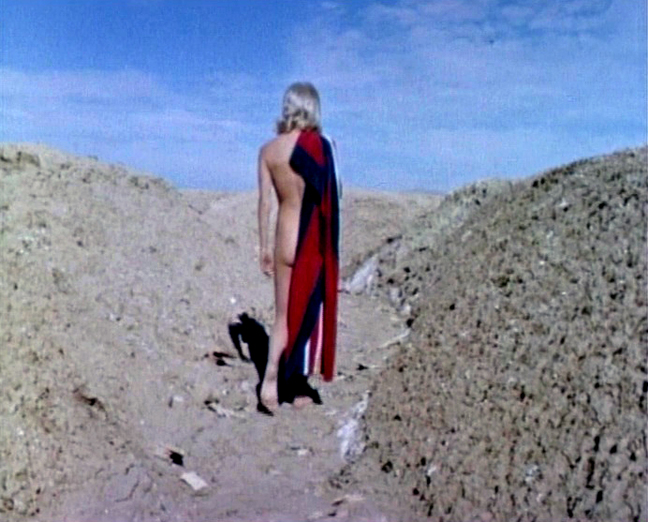 Save
Save
Save
Save
Save