Russ Meyer's Faster, Pussycat! Kill! Kill! (1965) was a ground-breaking B-movie following three go-go dancers who embark on a spree of kidnapping and murder in the California desert.
With its striking black and white photography, jazz score, and the pneumatic presence of its stars, it was a completely new experience for many movie-goers.
Film critic Roger Ebert remembers seeing 'Pussycat' in 1967: "I was amazed. I had simply never seen characters like this before, in the movies or (needless to say) anywhere else."
It is also a proto-feminist film, despite polarizing reactions when it first came out.
In an article for the Village Voice, queer-feminist film critic B. Ruby Rich spoke about her initial hatred of the film, dismissing it as exploitative, trashy, objectifying soft-core porn, a piece of work steeped in misogyny. Thirty years later, she famously revisited the film, re-evaluated it and changed her opinion. Her experience is symptomatic of the shift in attitudes towards sexuality – a lot happened between 1965 and 1991, including the feminist sex wars of the 1970s, and the resulting sexually progressive views of third-wave feminists.
52 years after the film was shot, April Hall from The Rialto Report took a trip into the Mojave desert to find the long-lost places where the movie was shot.
Much of the reported information regarding the locations has been inaccurate, but surprisingly after all these years, the sites are still there, and have barely changed.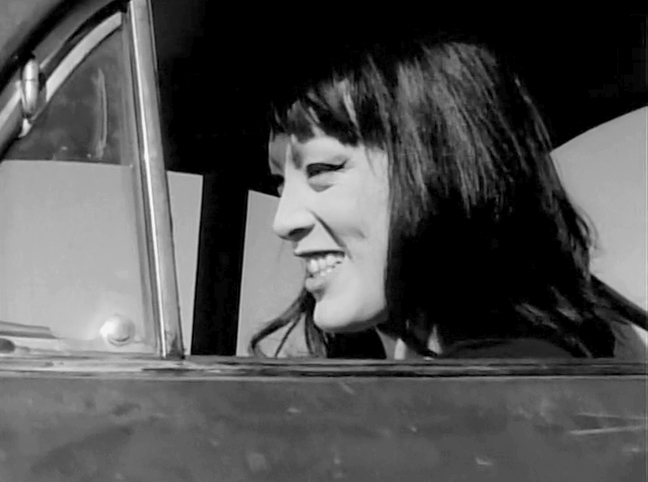 Tura Satana as Varla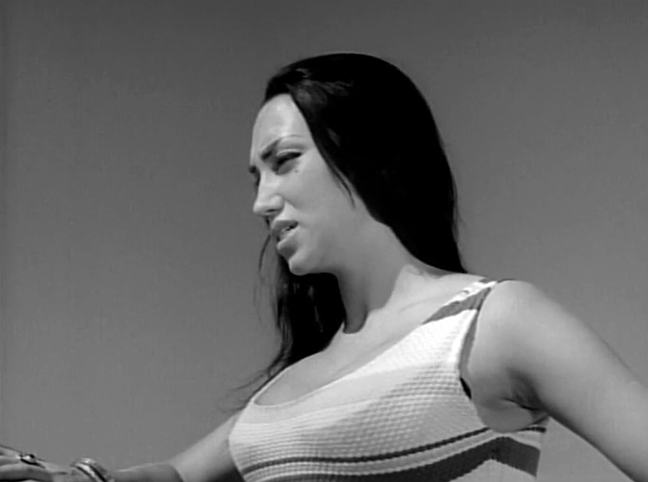 Haji as Rosie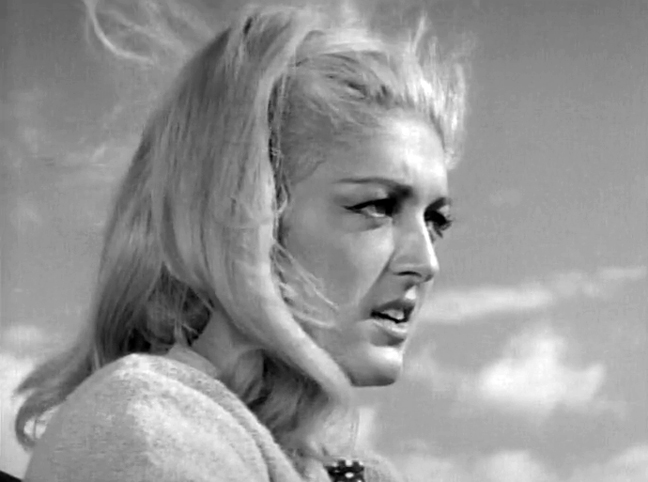 Lori Williams as Billie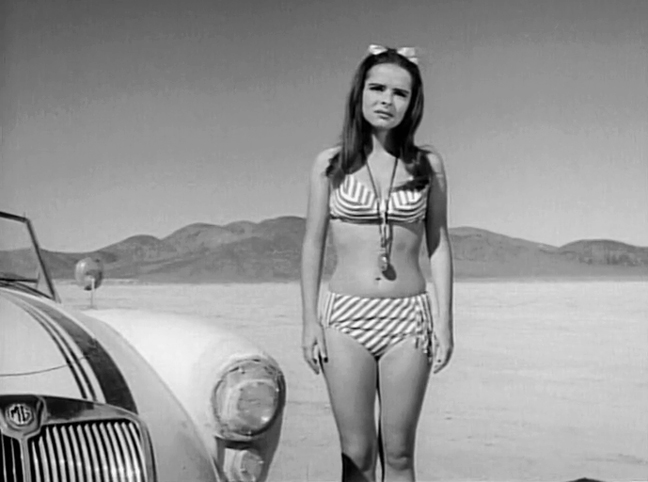 Sarah Bernard as Linda
Use the sliding bar in many of the pictures below to see 'before' and 'after' views of the locations.
_______________________________________________________________________________________________
Faster, Pussycat! Kill! Kill! (1965) locations
1. Lodgings for cast and crew
According to Jimmy McDonough's Big Bosoms and Square Jaws: The Biography of Russ Meyer, King of the Sex Film (2005), the cast and crew of Faster, Pussycat! Kill! Kill! stayed at the Adobe Hotel in the village of Johannesburg, 140 miles north of Los Angeles.
However our discussions with both actors and crew members over the years indicate that the Adobe Hotel was actually located in the town of Mojave, 44 miles south of Johannesburg. This makes sense as it closer to the location of the 'Old Man's' house and the salt flats where much of the film was shot.
The Adobe Motel was a 20 unit property, advertised "with a heated swimming pool and some kitchenettes".
Mojave had a population of less than 3,000 in 1965, and entertainment was in short supply. Tura Satana and Haji amused themselves by playing with a tarantula, which they would let crawl into their hair – much to the consternation of actor, Mickey Foxx.
A hotel still stands on the same site, though it is now a Best Value Inn.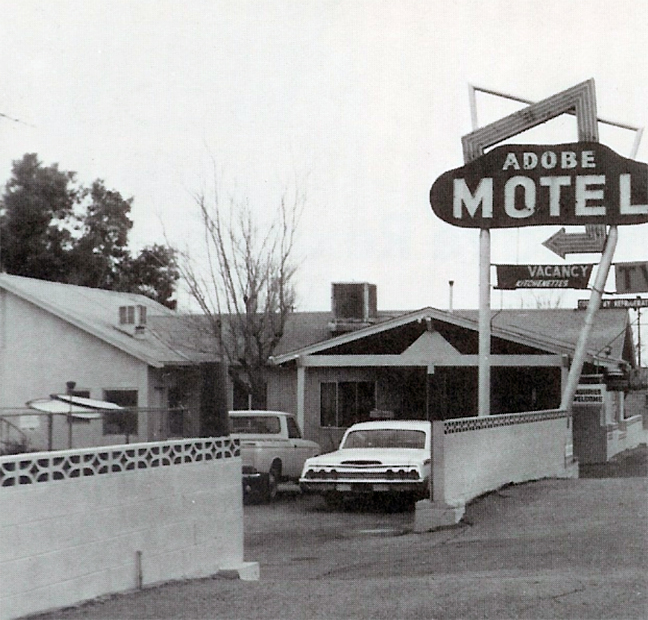 Adobe Motel, c. 1950s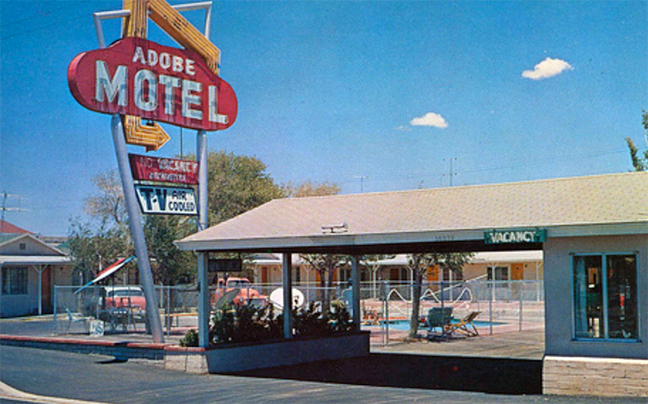 Adobe Motel, c. 1950s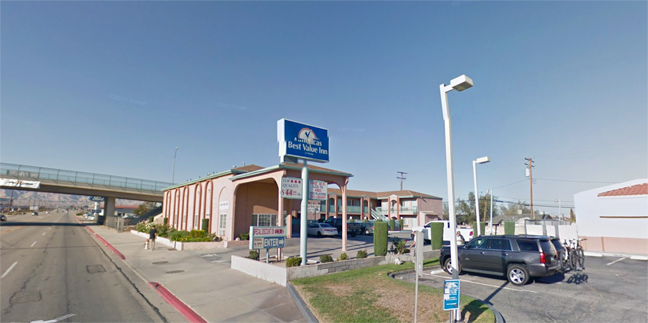 Site of the former Adobe Motel, 2017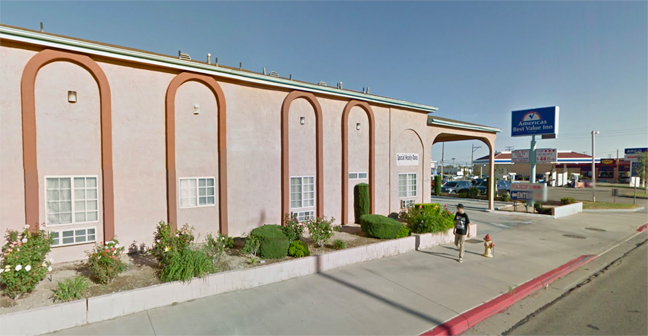 Site of the former Adobe Motel, 2017
*
2. Nightclub in opening scene
The film opens in a go-go club – appropriate given that Russ Meyer discovered many of his female stars in Los Angeles strip-clubs such as The Losers, where Tura Satana, Haji, Erica Gavin, and Kitten Natividad had worked.
According to Jimmy McDonough's Big Bosoms and Square Jaws, this sequence was shot at The Pussycat Club, a Sepulveda Boulevard strip joint in Van Nuys. However our conversations with Tura Satana and Haji suggested that The Pink Pussycat Club, on Santa Monica Blvd in Hollywood, was the more likely location.
The Pink Pussycat was owned by Harry and Alice Schiller, and featured dancers had punning stage names like Fran Sinatra, Samya Davis Jr., Deena Martin, Peeler Lawford, and Joanie Carson.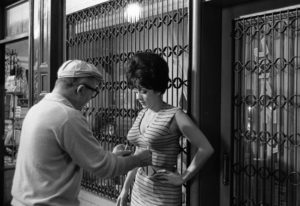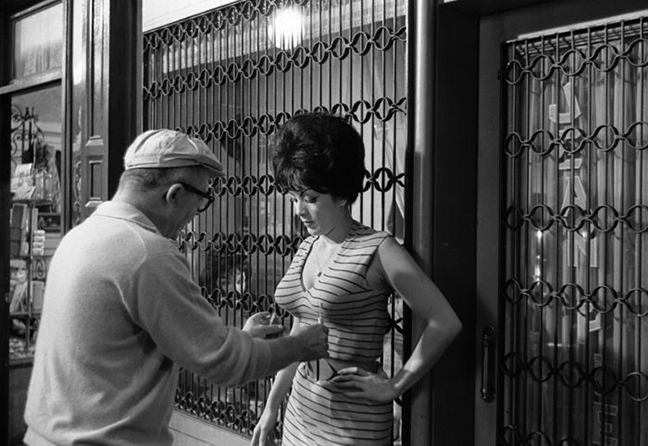 Tura Satana was hired by director Billy Wilder for the film Irma La Douce (1963), after he saw her at The Pink Pussycat. As she told writer Sam Tweedle: "I was performing at a night club called the Pink Pussycat in Los Angeles. Billy Wilder came in and saw me dancing and Billy Wilder's wife said, "There's your Suzette Wong." She was getting the biggest kick out of it. I was talking to the audience and throwing my tassels and dancing. So next thing I know I got a card coming back saying "My name is Billy Wilder.  Would like you to come in for an interview.
"While I was doing Irma La Douce, I got a call to go in and see Russ Meyer. I went in during my lunch break from doing the wedding scene from Irma La Douce, and I was wearing a hot pink outfit in pink shoes, pink elbow length gloves and a pink box hat."
Today The Pink Pussycat has been re-opened as Delilah, a restaurant / lounge paying homage to the roaring 20's art decor style filled with plush interior aesthetics. Burlesque shows take place at 10pm on a stage in the middle of the dining tables.
The Pink Pussycat, then and now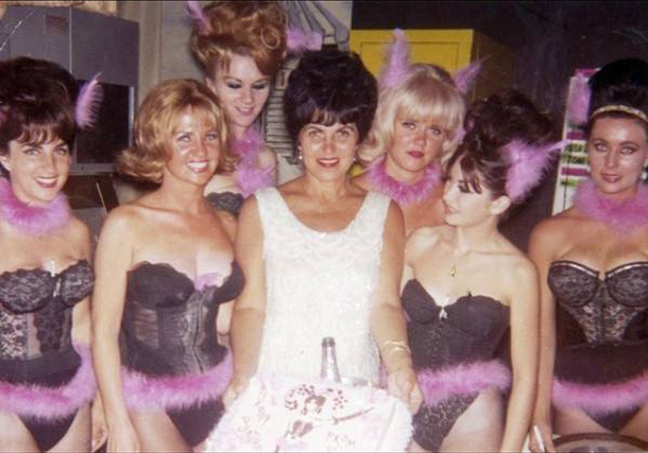 Alice Schiller, owner of The Pink Pussycat, in 1963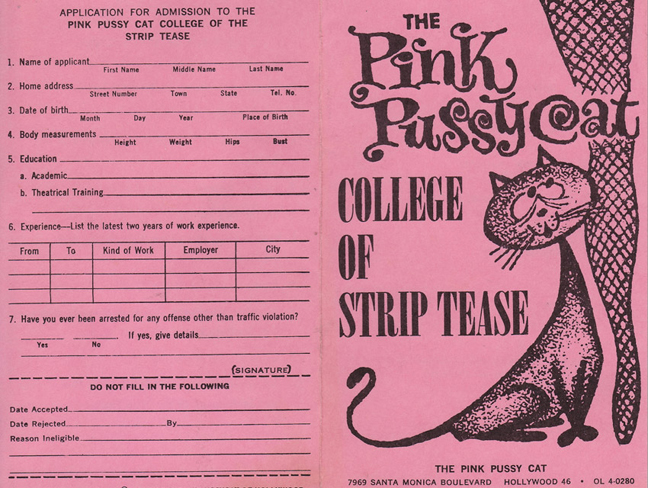 The Pink Pussycat was also home to the College of Striptease in Los Angeles, which opened in 1961.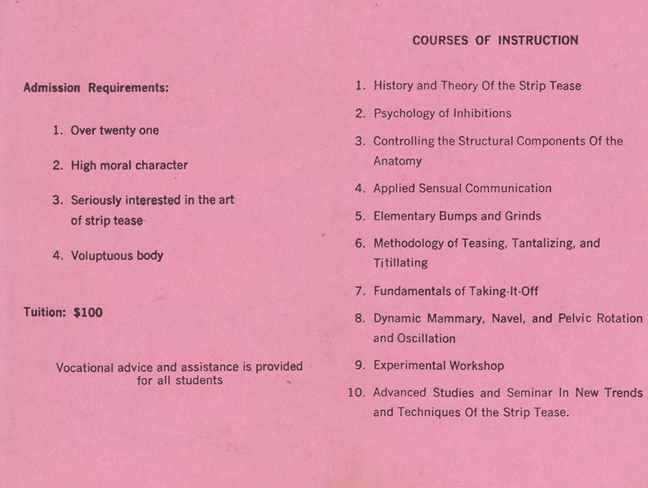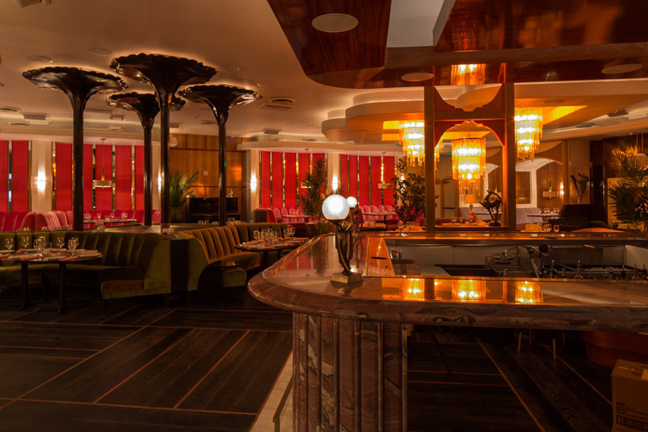 The inside of The Pink Pussycat today, the restaurant and bar, Delilah.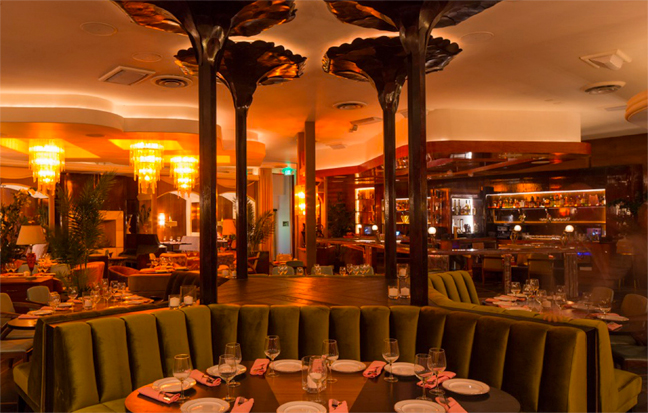 The burlesque stage in Delilah today.
*
3. The Salt Flats
On the salt flats, three exotic, big-breasted, wasp-waisted women – Varla, Billie and Rosie – race their sports cars, and take on a young driver and his girlfriend.
According to Jimmy McDonough's Big Bosoms and Square Jaws, this sequence was shot at Lake Cunniback. However we've been unable to locate this site – and our research suggests that it was filmed at Rosamond Lake, a natural dry lake bed in the Mojave Desert, twenty miles south of where the cast and crew were staying at the Adobe Motel.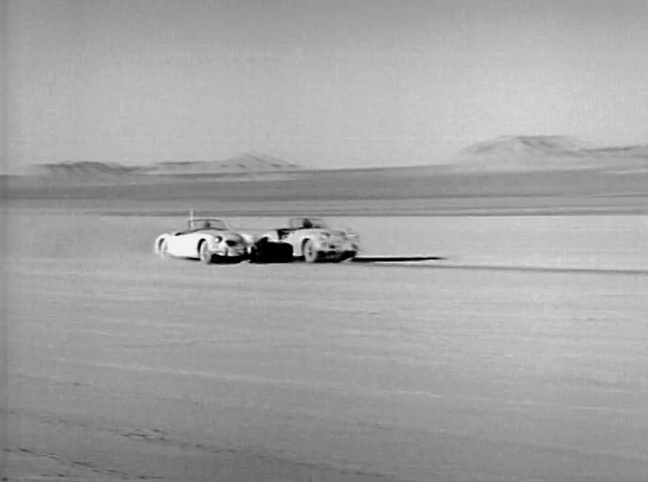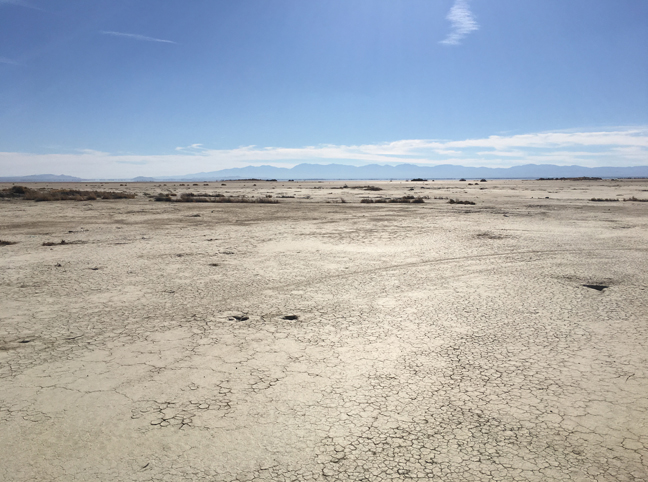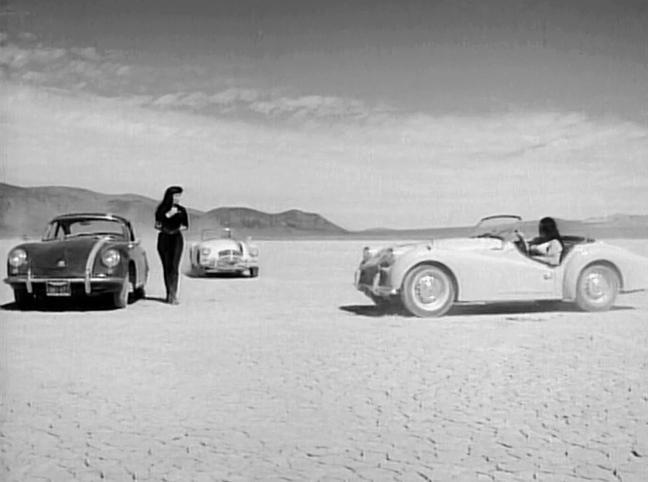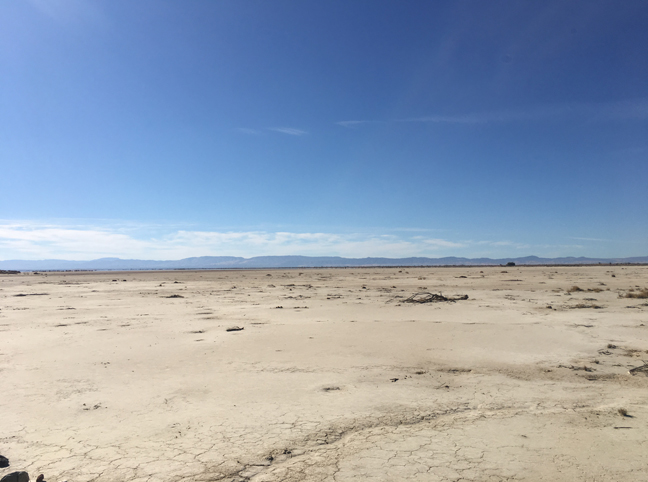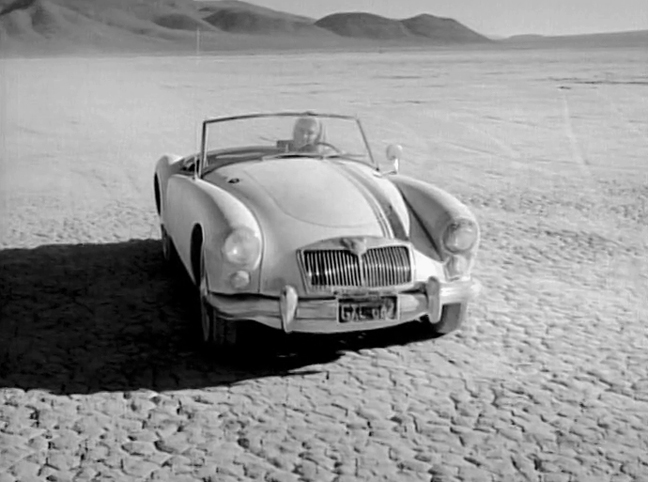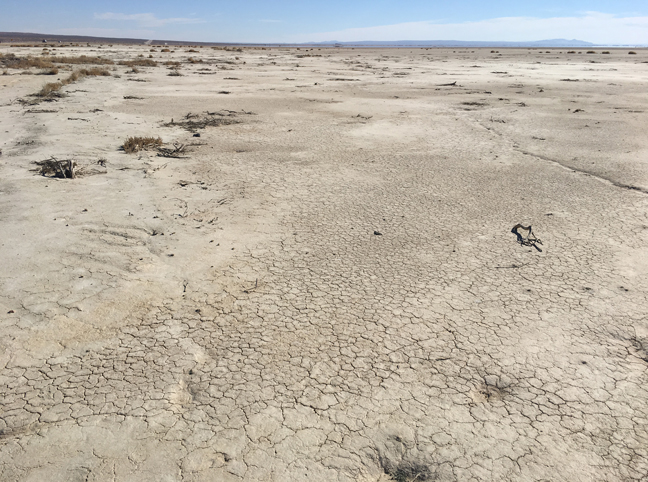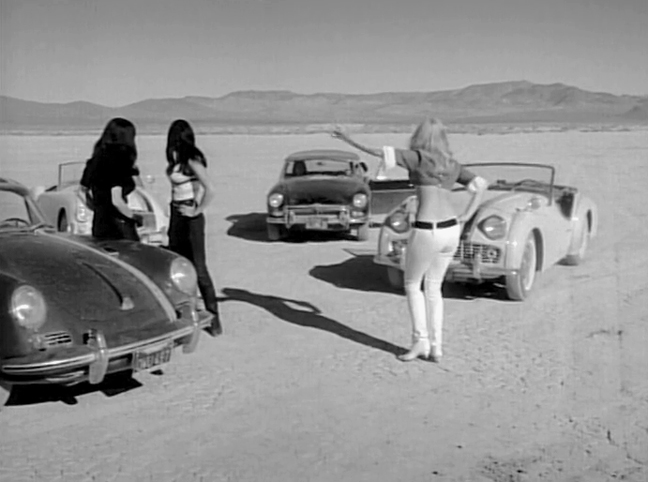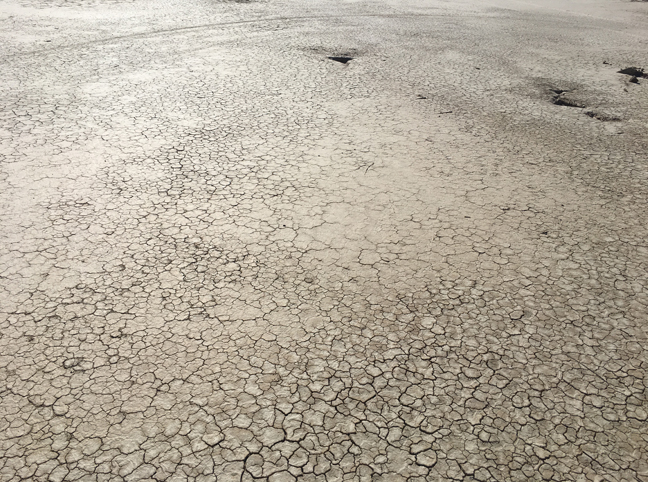 *
4. Gas Station
After a light morning of drag-racing, terrorizing and kidnapping a teenage girl, not to mention breaking her boyfriend's neck in a fight, the three go-go dancers retire to a nearby location to gas up their cars. It is here that they see a wheelchair-bound old man and his muscular, dim-witted son. The gas station attendant tells the women that the old man was crippled in a railway accident, "going nuts" as a result, and that he received a large settlement of money that is hidden somewhere around his decrepit house in the desert. Intrigued, Varla hatches a scheme to rob the old man, and the three women follow him back to the ranch, with their captive in tow.
The gas station is in Randsburg, a desert gold mining town, 40 miles north of the production team's base in Mojave. Described today as a 'living ghost town', it has featured in several films such as South of Suez (1940) starring George Brent, as well as music videos such as Calvin Harris's single, Feel So Close, and Dwight Yoakam's 1989 video for "Long White Cadillac".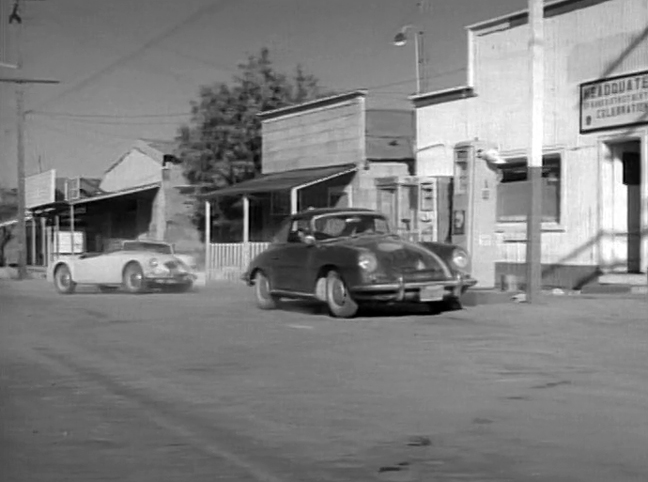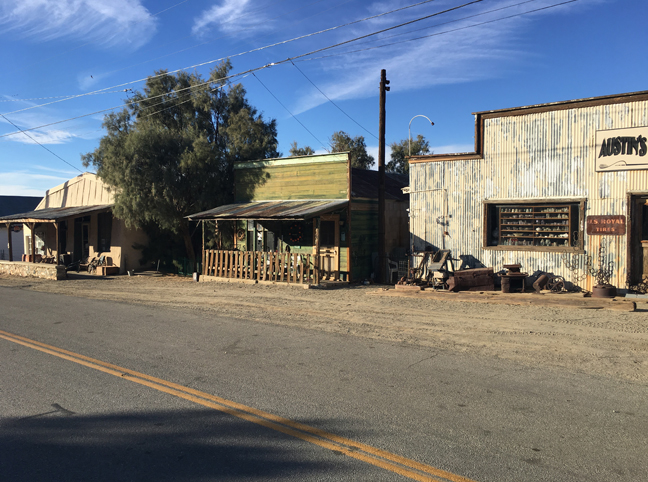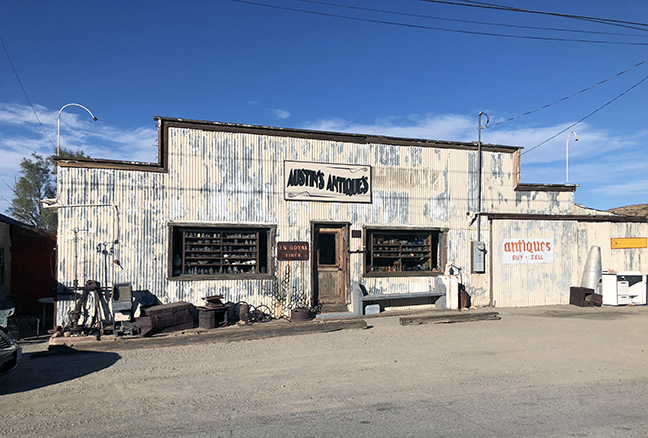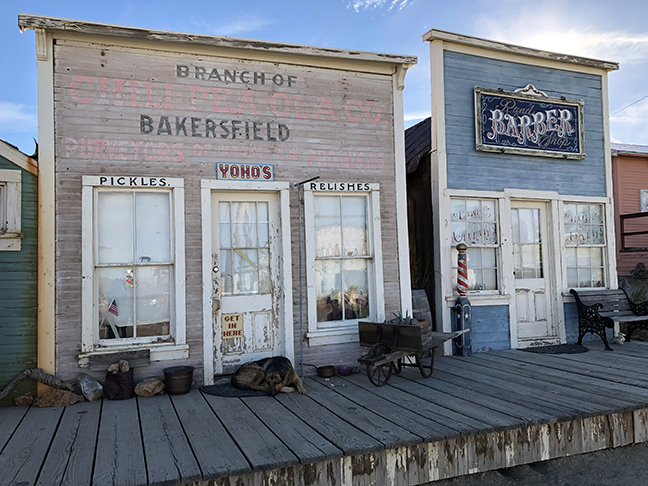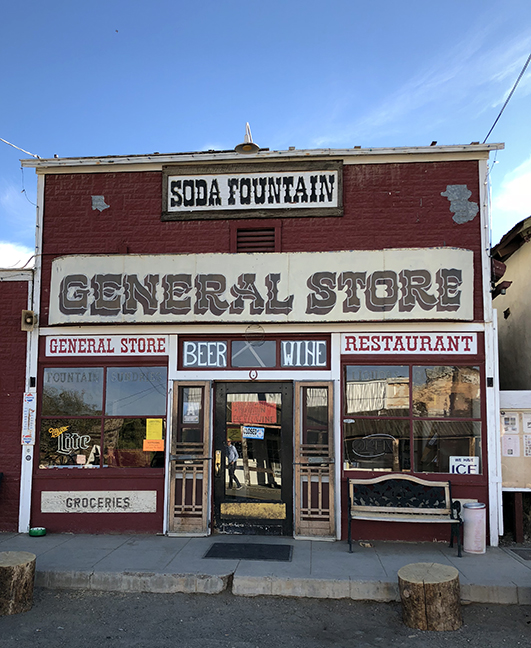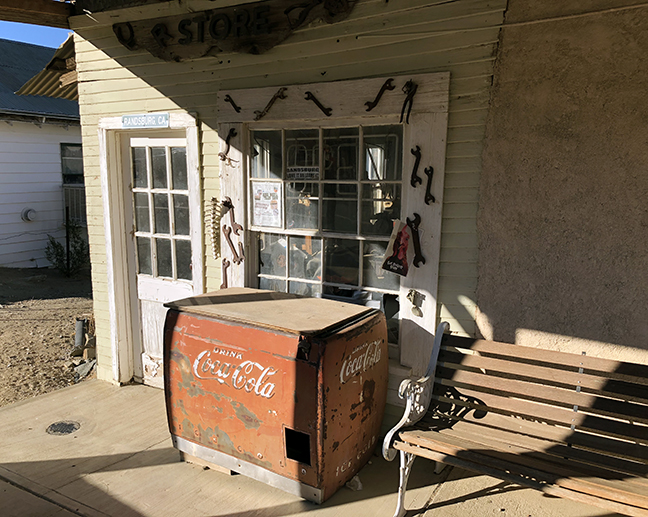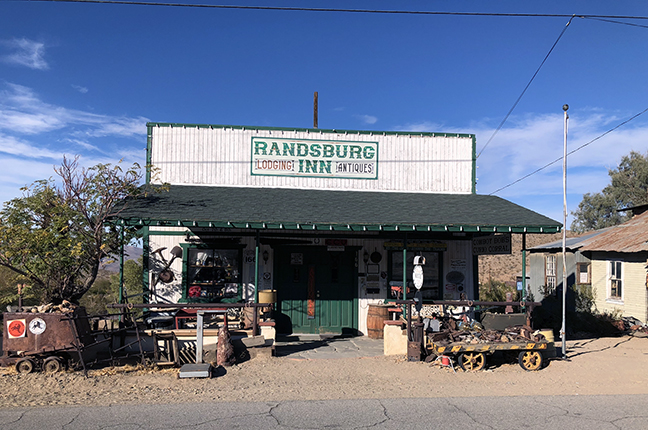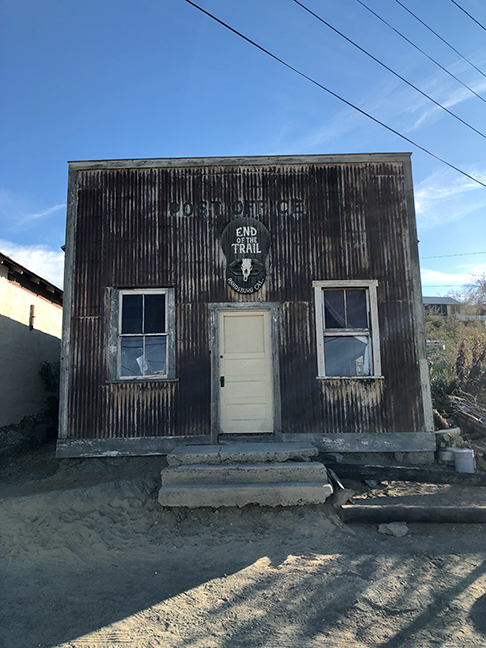 *
5. Railroad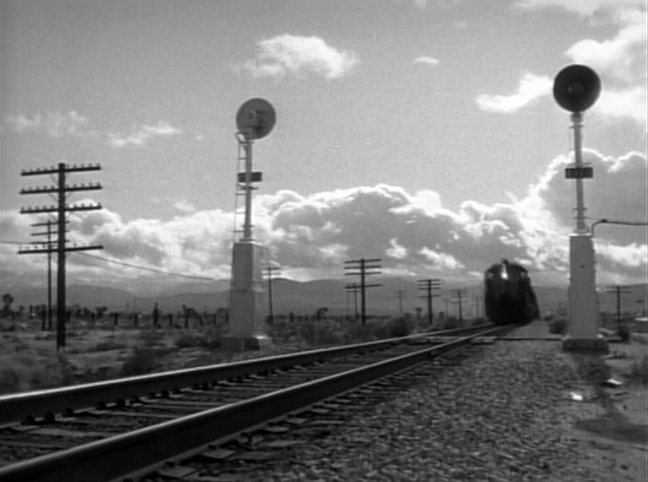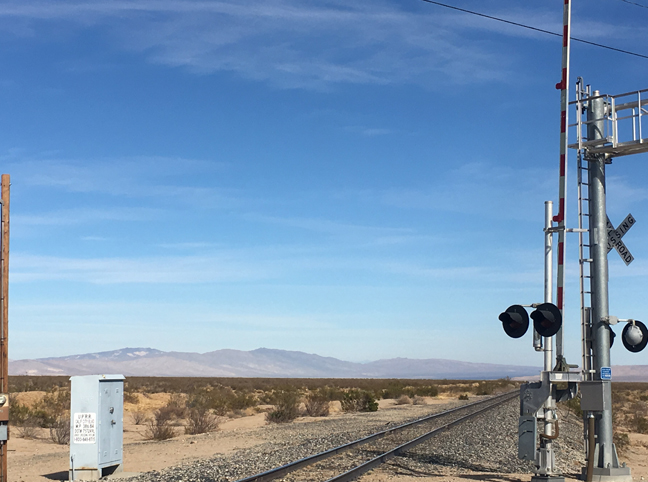 *
6. The Old Man's House
After leaving the gas station, the three go-go dancers travel to the ranch where they encounter the old man, his younger son (who they learn is called "The Vegetable" due to his feeble-mindedness) and the old man's elder son, Kirk. The group have lunch together, after which Varla leaves with Kirk, hoping to seduce him into revealing the location of the money.
According to Jimmy McDonough's Big Bosoms and Square Jaws, the scenes at the Dirty Old Man's house "were shot right outside the town of Mojave itself, at Ollie Peche's (sic) Musical Wells Ranch, a ramshackle old house with a spring supplying waters Ollie claimed were a gift from the sea. Five foot Ollie raised German shepherds and 'liked all the girls in the low-cut tops,' said Tura. 'He was totally all-male and wanted to prove it to us.'"
Ollie Pesch had been a cattle rancher in the Bakersfield and Mojave areas since the 1920s. In 1930, he built a ranch north of the town of Mojave. He was also an amateur historian devoted to the local area, and to recording the old stagecoach stops from the days when prospectors would travel through the surrounding desert.
Ollie passed away in 1983 at the age of 77.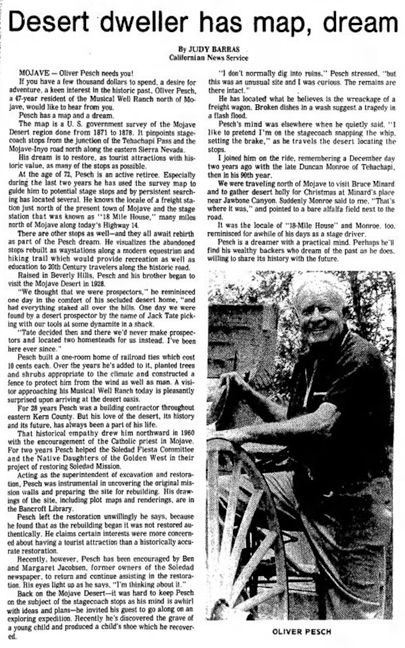 Today his Musical Wells Ranch is abandoned and in a sad state of disrepair. A neighbor recently bought the plot, and apparently has plans to turn the land into a gathering site for bikers to come and stay. As part of this plan, the old ranch would be razed to the ground.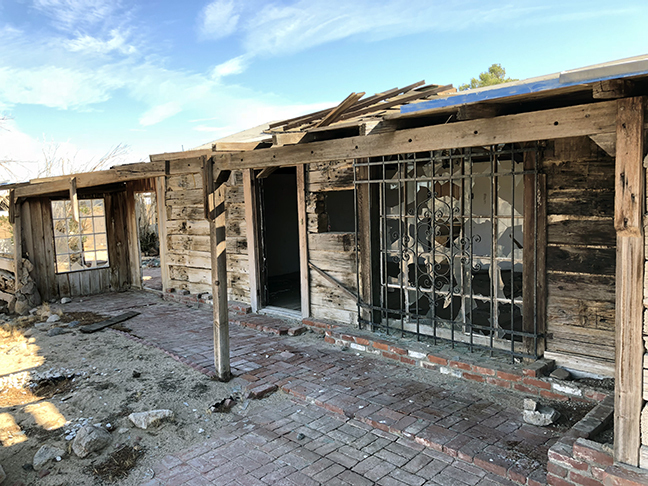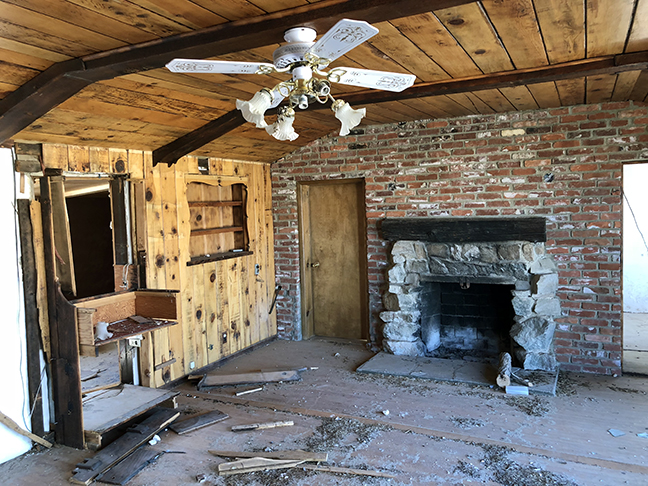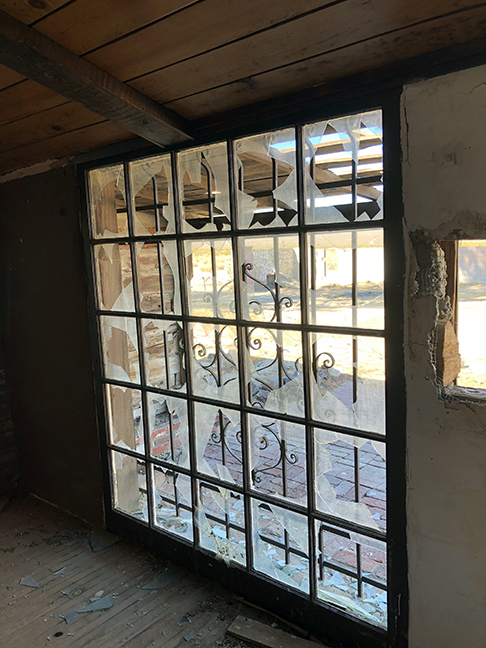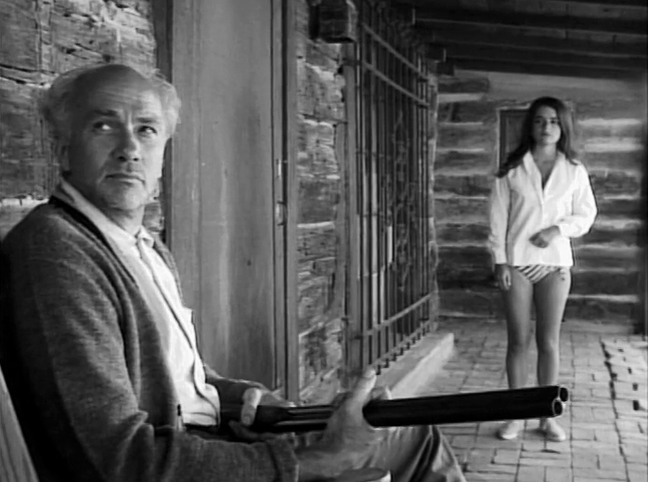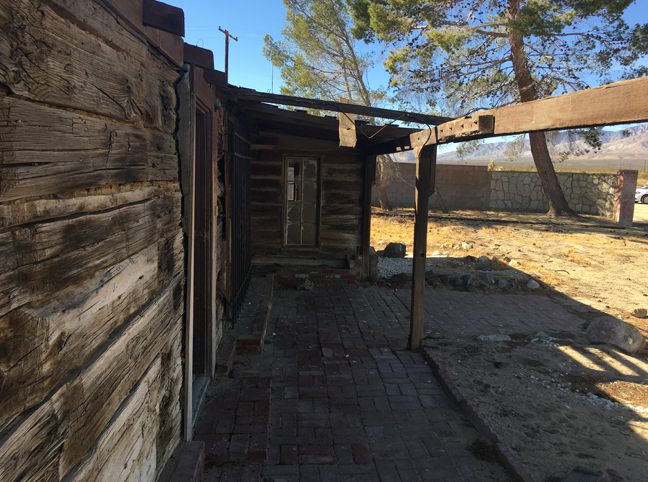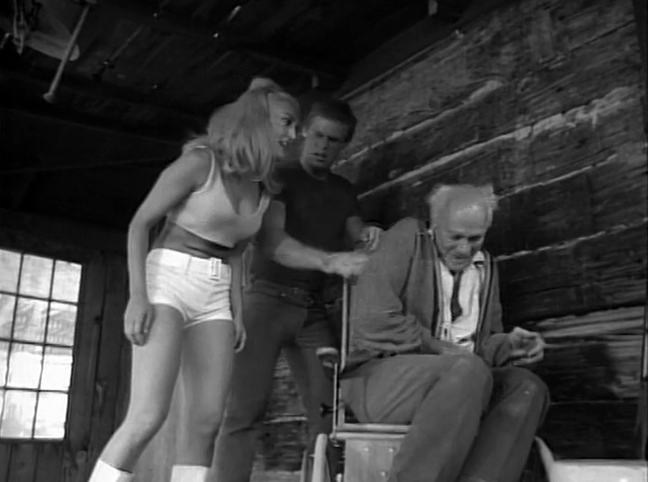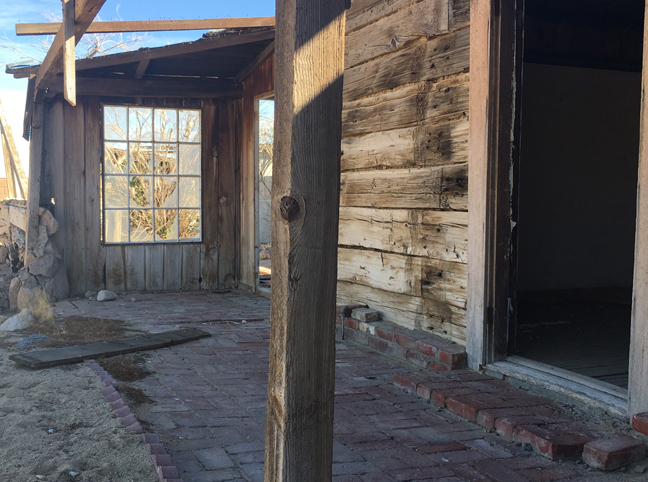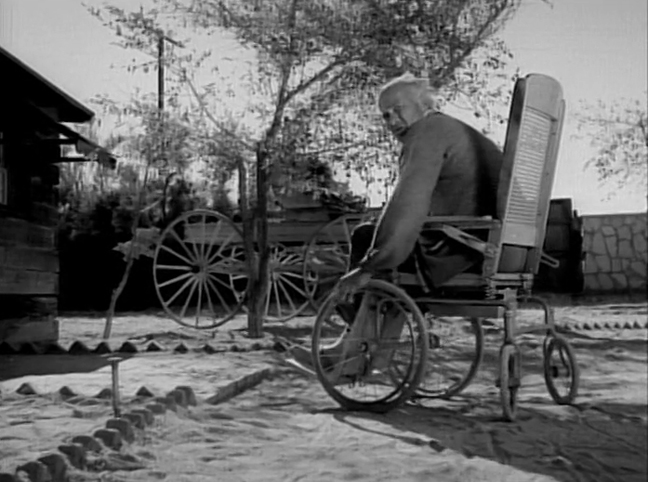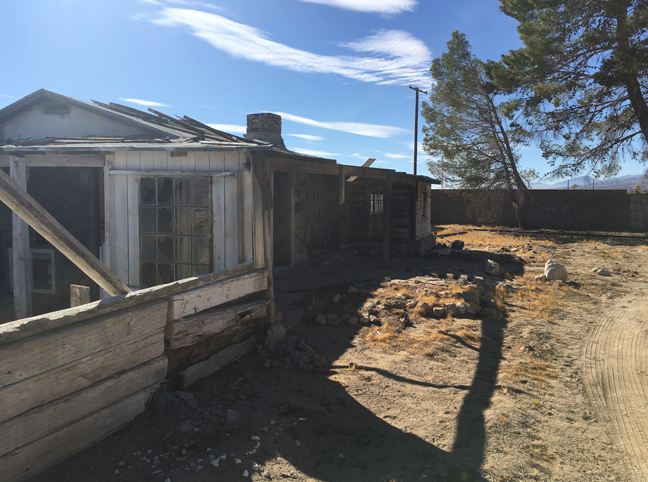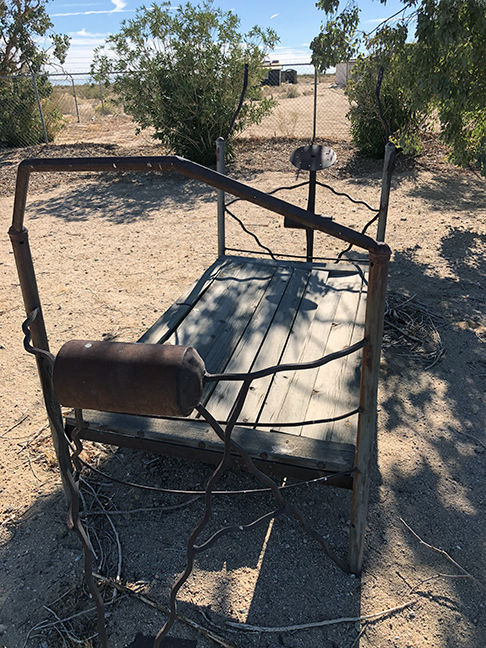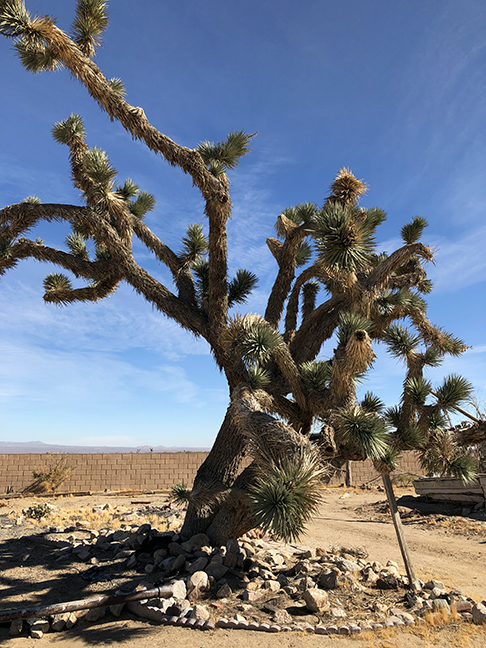 *