The Rialto Report's Ashley West recently joined Veronica Hart, Larry Revene, Rick Marx, and Heather Drain on Mike White's Projection Booth podcast to discuss Chuck Vincent's 1981 adult film Roommates – as well as the film that inspired it, and another film that 'Roommates' inspired.
'Roommates' tells the tale of a trio of women trying to make their way in New York City. The film stars Samantha Fox as Billie, a former prostitute trying to make it in the straight world, Kelly Nichols as Sherry, a model from California with a drug problem, and Veronica Hart (aka Jane Hamilton), as Joan, an aspiring actress from the Midwest.
You can listen to the podcast here.
_______________________________________________________________________________________________
Roommates (1981) articles and publicity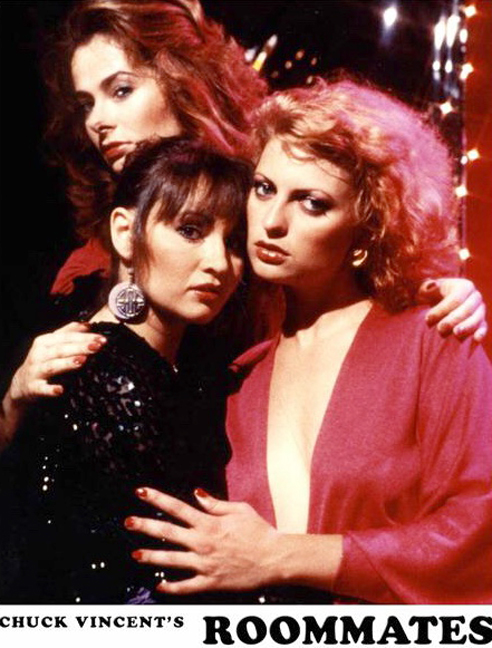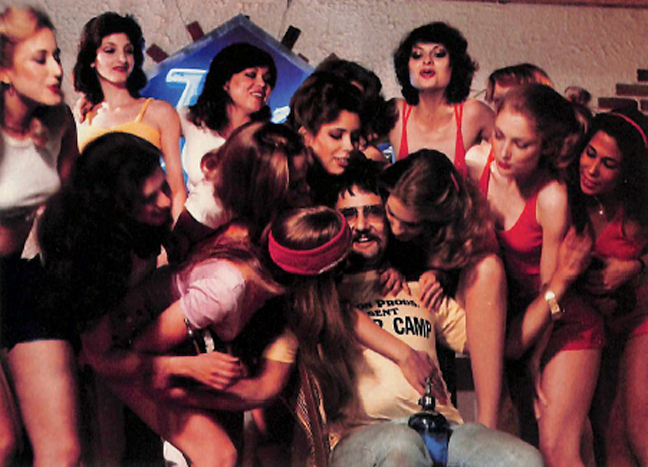 Chuck Vincent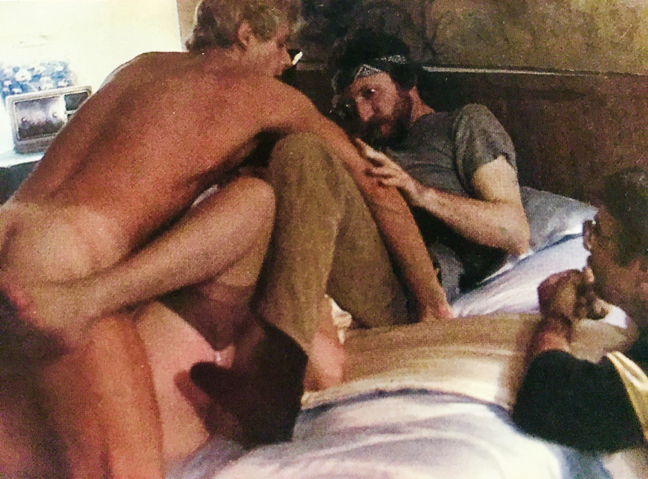 Larry Revene shoots Jack Wrangler and Samantha Fox in 'Roommates' (1981)
Adult Cinema Review – March 1982: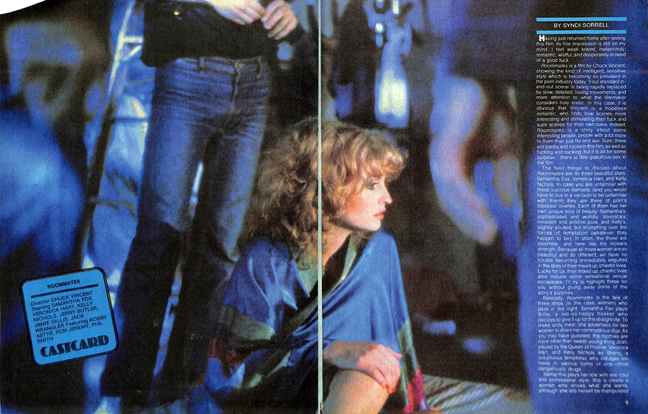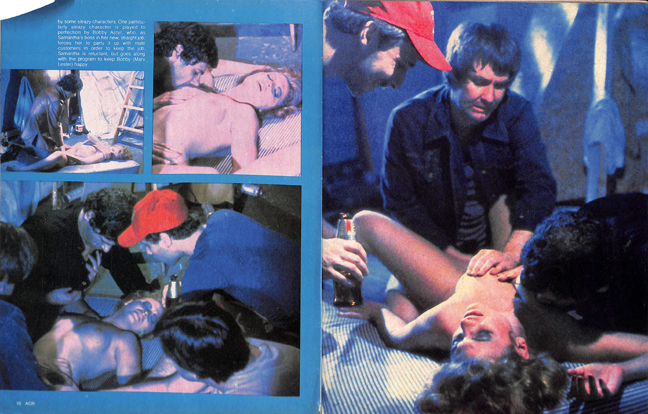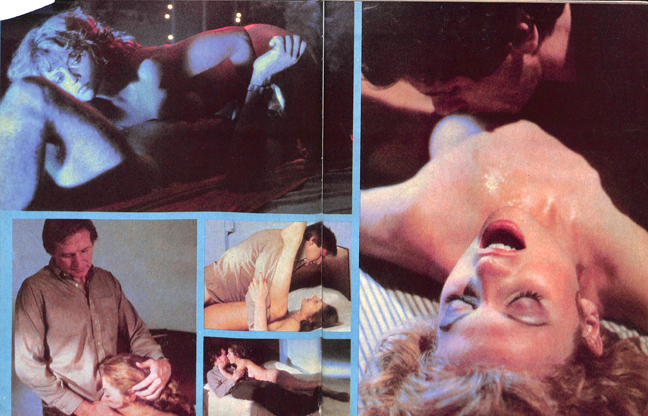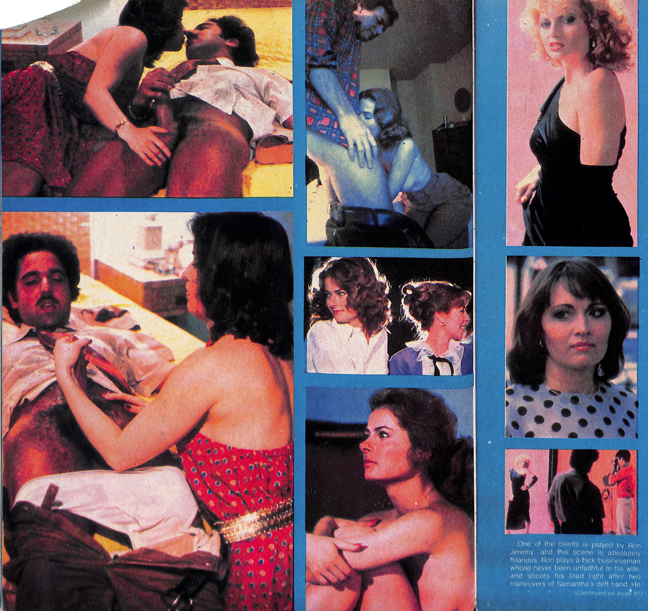 Porn Stars magazine – March 1982: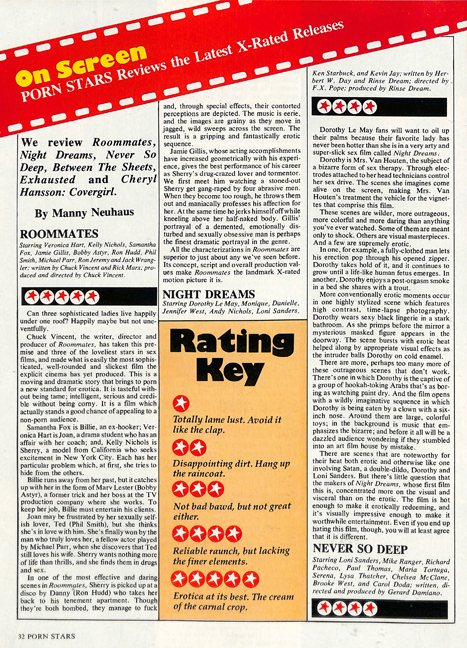 Adam Film World – July 1982: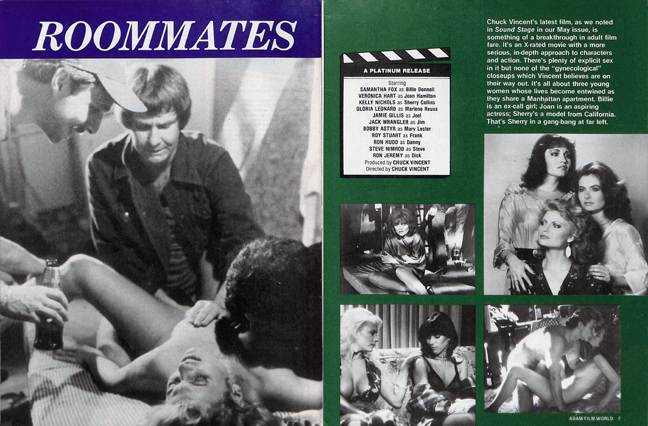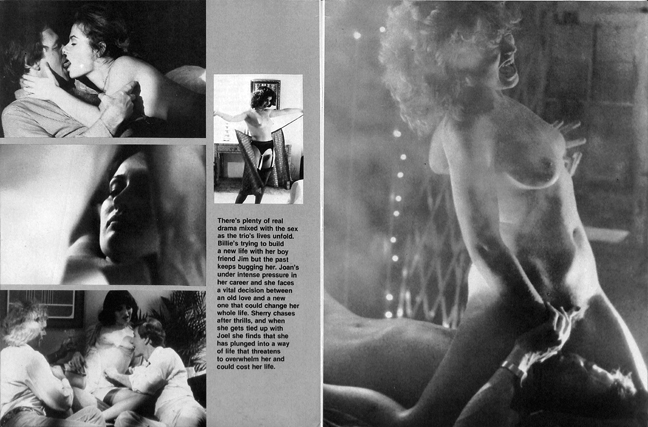 Superstars of Sex magazine – September 1982: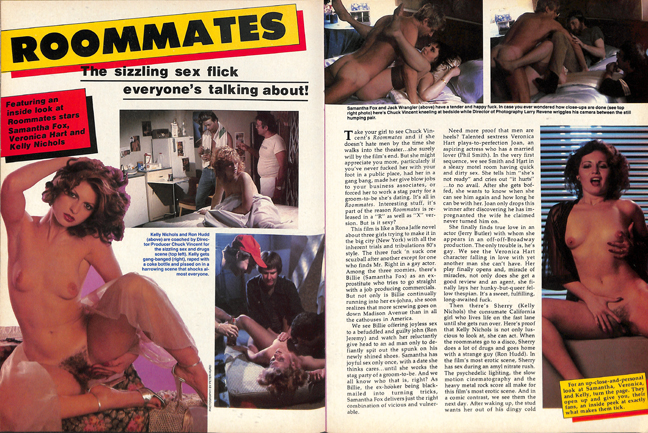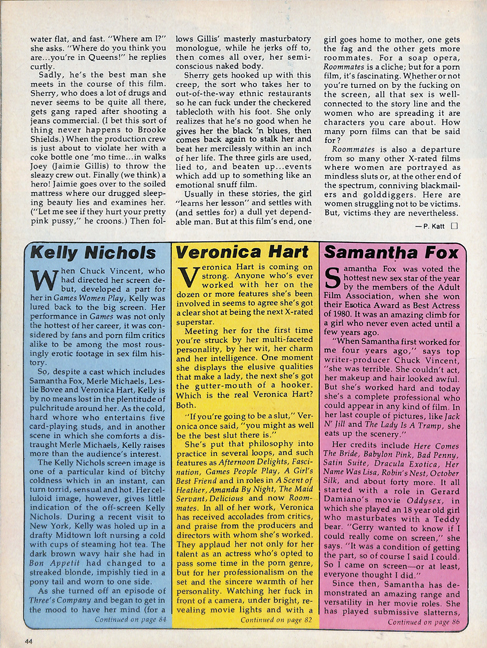 *