Podcast: Play in new window | Download
Subscribe: RSS
It's with great sadness that The Rialto Report marks the passing of Jennifer Welles.
She passed away last Tuesday at the age of 81.
Jennifer Welles was one of the last truly old school performers. In the 1950s she was a song and dance lounge club performer, in the 1960s she was a burlesque dancer and then soft core film actress, and in the 1970s when she was 40 she became one of the superstars of hard core films in New York.
Jennifer Welles was one of the first interviews that we published on The Rialto Report, and it is by far one of the most downloaded. But rather than just re-issue the podcast, we wanted to also look back at a mystery that lay at the heart of her life for a long time.
We've recorded a new introduction to our podcast interview with her.
This podcast episode is 57 minutes long.
_______________________________________________________________________________________________
Ashley West writes:
When I started The Rialto Report as a way of helping preserve people's memories from the early adult film industry, I really wanted to speak with people who'd been out of the public eye for many years.
And there was no one who'd been out of the public eye more than Jennifer Welles.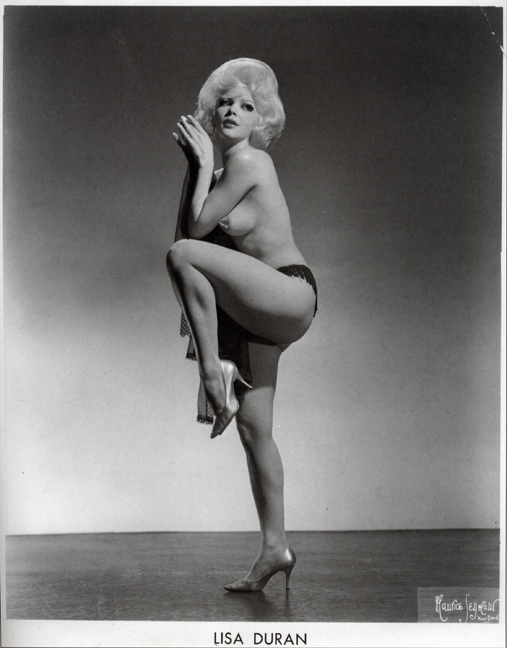 Jennifer in her burlesque days, as 'Lisa Duran'
Every day at The Rialto Report, we get people enquiring about one star or another. The emails often say that the star in question has completely disappeared.
The truth is that 99% haven't disappeared. They've just stopped being part of the adult industry, they've gone back to working in more conventional jobs, and gradually they've lost contact with their old world. They don't disappear. They just do something different.
But for 40 years Jennifer Welles really did disappear. And it was completely deliberate too.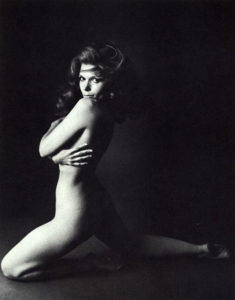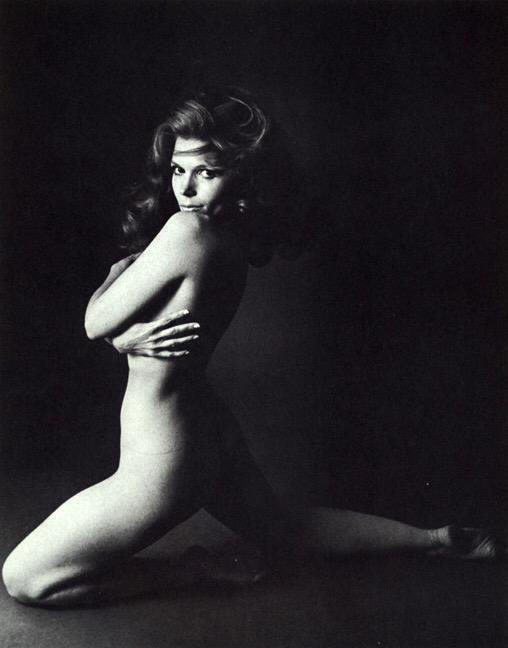 I remember interviewing director Ron Sullivan who'd been a huge fan and close friend of Jennifer's. He told me that in 1977, she'd gone to see him. And the purpose of her visit was to tell him that she was retiring from the adult film business. Not only that but that she was leaving New York, and cutting off all ties with everyone she knew there. In fact, she told him, she would never see him again and he should not try and contact her. Several other of her friends told me the same story.
Obviously this news was a shock to people. Everyone was sad and concerned to see her go, but she appeared determined.
And true to her word, Jennifer Welles did leave New York and she never contacted anyone from the adult film world again.
So what happened?
I found that 15 years before she left New York, she'd got married. It was the early 1960s – and she got hitched to a trumpet player called Manny Duran. I figured that if could find him, maybe he'd know something about why she disappeared so suddenly. I looked him up and found that he was still performing. In fact he was at BB King's in New York every Tuesday. I called him up, and he invited me to a show to celebrate his 80th birthday. This was back in 2006.
Manny told me that he grew up in San Antonio, Texas and first began playing the trumpet in local mariachi bands. When he was in his teens, he heard Louis Armstrong on the radio for the first time, and it changed his life. He resolved to learn how to play like that, and so in 1956 he hitchhiked to New York to pursue a career in jazz. He had a tough start. On his first day, his trumpet and clothes were stolen, and he lived out of a car for the first year, working as a waiter at a jazz club. But he was talented, and his dynamic trumpet playing soon set New York's Latin jazz scene ablaze. He recorded with greats like Dizzy Gillespie, and he was in demand all over the country.
Back in the day he had crazy black hair and a Frank Zappa beard, but by  the time I met him, he was bald as a pool ball.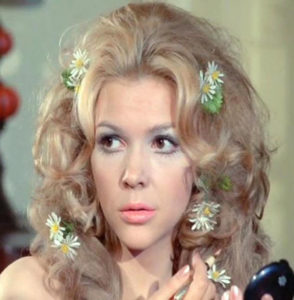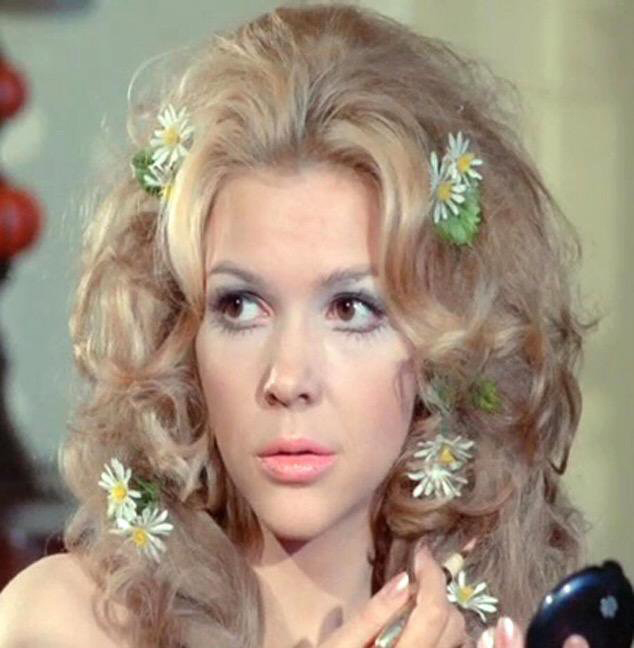 Manny was generous with his time, and he loved to talk about jazz. He also loved to about Jennifer Welles. In fact his tone changed when he spoke about her. He became misty-eyed and talked in a soft whisper. He referred to her as Lisa which had been her given name. Yes, they had been married, very happily, for many years. They were young and in love, and times were good. But they also loved their art, in her case it was acting and dancing, in his case it was jazz, and this created two problems. First they found it difficult to spend time together. Both of them toured, their work was irregular, and Manny said that often they were like ships passing in the night. They tried working together, hiring themselves out to filmmakers as a team; she would star, he would compose and perform the soundtrack music. But it was difficult.
The second problem was money. Or rather the lack of it. This affected Jennifer more than it concerned Manny. He was used to living cheaply and was willing to make sacrifices, but she wanted a better life. She didn't like not knowing if they'd be able to pay next month's rent. She was tiring of the struggle.
In the mid-1970s, their financial worries eased a little. Manny's music career was taking off, and Jennifer received $10,000 for appearing in a fictionalized sex biopic called 'Inside Jennifer Welles'. They were happy and took a rare vacation together.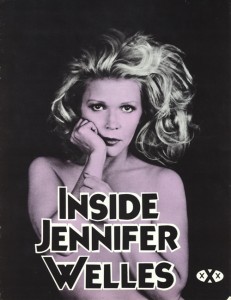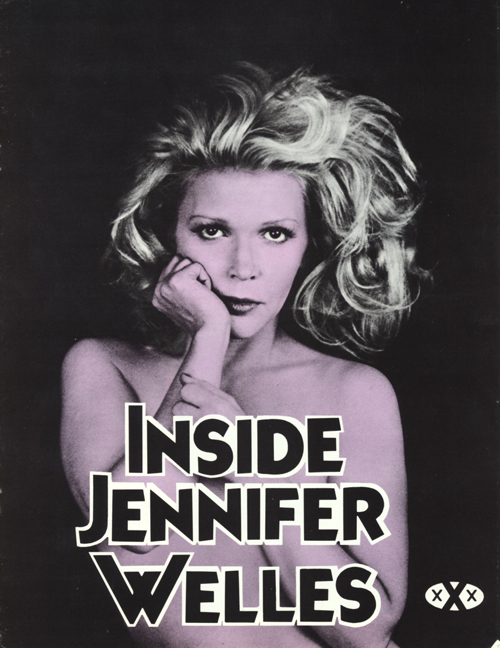 Then in 1977, Manny remembers Jennifer met a fan of hers called Philip. He was a wealthy real estate developer, and he'd always be there when she appeared at movie premieres or adult film industry events. Manny remembered him hanging around in the background, but not saying anything.
One day, when Manny got home, Jennifer had an announcement. Philip had asked her to get married. He would give her everything she wanted. A beautiful house, clothes, spending money, anything. Anything except freedom, that is. Manny said that Philip didn't want her to have any contact with her current life. She would get divorced, she would move away from New York, and she would cut off all ties from everyone she knew.
Manny said he remembered Jennifer started crying, but that she still felt it was the best thing for her to do. Manny was devastated but said he understood. She'd never have to worry about money again. She'd be set up for life.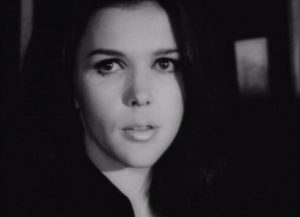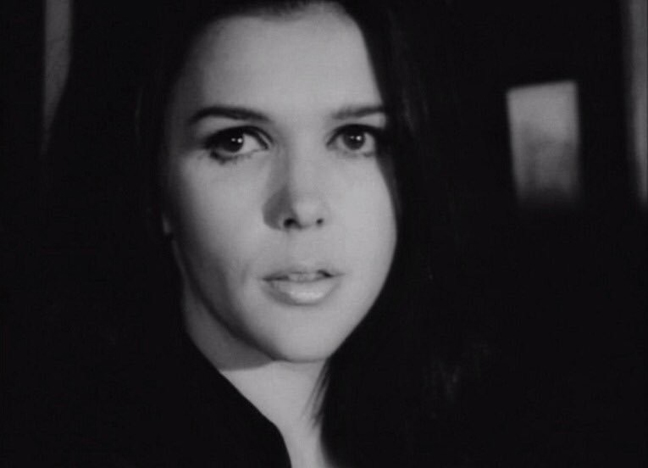 Manny's final memory of her was standing on the sidewalk seeing her car leave. Jennifer looked back at him, through the back window, crying. He said that image had haunted him for a lifetime.
He'd often wondered what happened to Jennifer over the years, but he never heard from her again. He just hoped her new life had worked out for her.
Manny died just a few months after I met him.
A few years later, I did manage to track Jennifer down. She was living in a remote part of Arizona in a tiny ranch house powered by solar energy. She was off the grid, had never owned a computer, but had a cell phone and was happy to talk.
She and Philip had got divorced several years before, and now she spent her time raising horses and rescuing dogs that had been abandoned or abused.
She was back to struggling with money as she needed more funds to take care of the animals, but this time she said she was completely happy.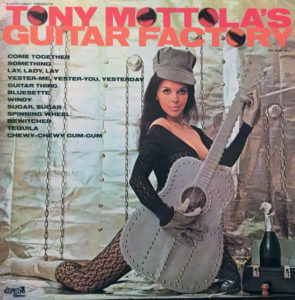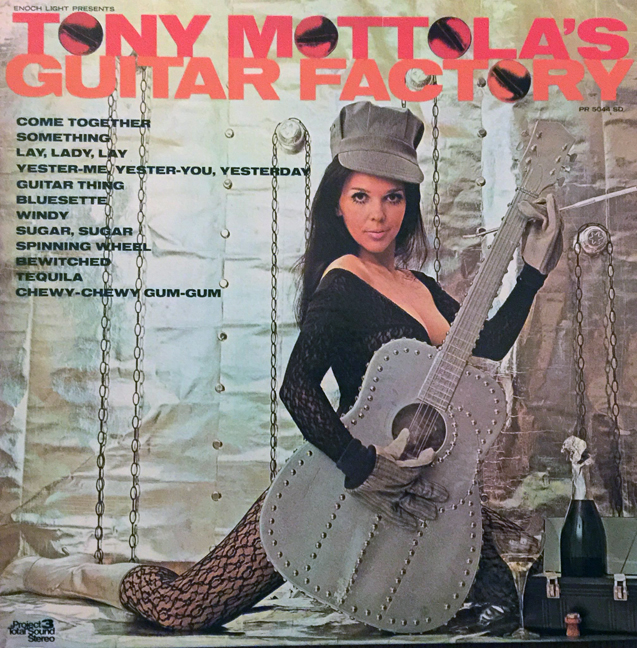 As for her past life, she missed New York and hoped to return some day. She was happy to talk about the adult films too, describing them as tame stuff. She laughed that she'd been living like a nun for many years.
And then she asked about Manny. Had I been in contact with him? What happened to him? Was he doing ok?
I told her of Manny had died back in 2006, and she was upset. He was a good man, and they'd had a good life together. She regretted not reaching out to him before he died. The truth was, she said, she felt such guilt at leaving him that she never had the courage. The marriage with Philip had been the worst mistake she'd ever made, and she missed the days she spent with Manny.
She told me about the day she left Manny. She remembered being driven away. She looked out of the back of the car at Manny standing on the sidewalk. He looked lost and alone. She kept looking at him until he was just a tiny dot disappearing in the distance.
She said that image had haunted her for years.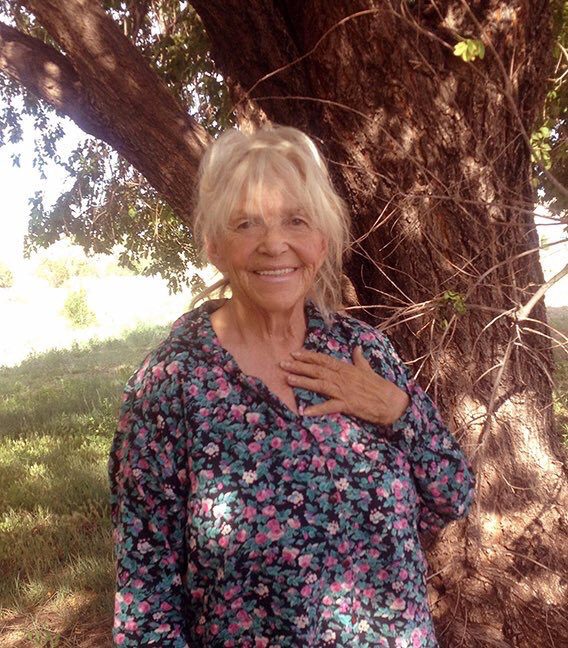 *