The Rialto Report returns from vacation next week, but in the meantime we wanted to share a selection of photos taken at the Come Again erotic boutique in the mid 1980s.
The pictures were taken by Efrain Gonzalez, a veteran chronicler of the underworld of New York since the 1970s.
The event he covered featured adult film stars Candida Royalle, Tiffany Clark, Marc Stevens, and Jose Duval.
Come Again, described as a one-stop erotic shopping emporium, was situated first at 246 East 51st Street before moving to 353 East 53rd Street. It was owned and run by Helen Wolff.
Helen was a New York institution in the world of sex. She started one of the city's first swing clubs (she claims to have introduced future Plato's Retreat founder, Larry Levenson, to swinging), and regularly supplied garments and toys to New York sex films. She could be fastidious and particular (you had to check your bags in at the shop counter), but behind this meticulous exterior was a well-informed business proprietor with a caring and well-developed social conscience. Come Again donated free condoms by the box-load to PONY (Prostitutes of New York) and to various Manhattan outreach projects that helped sex workers. And Helen was always on hand to provide personal advice to shoppers.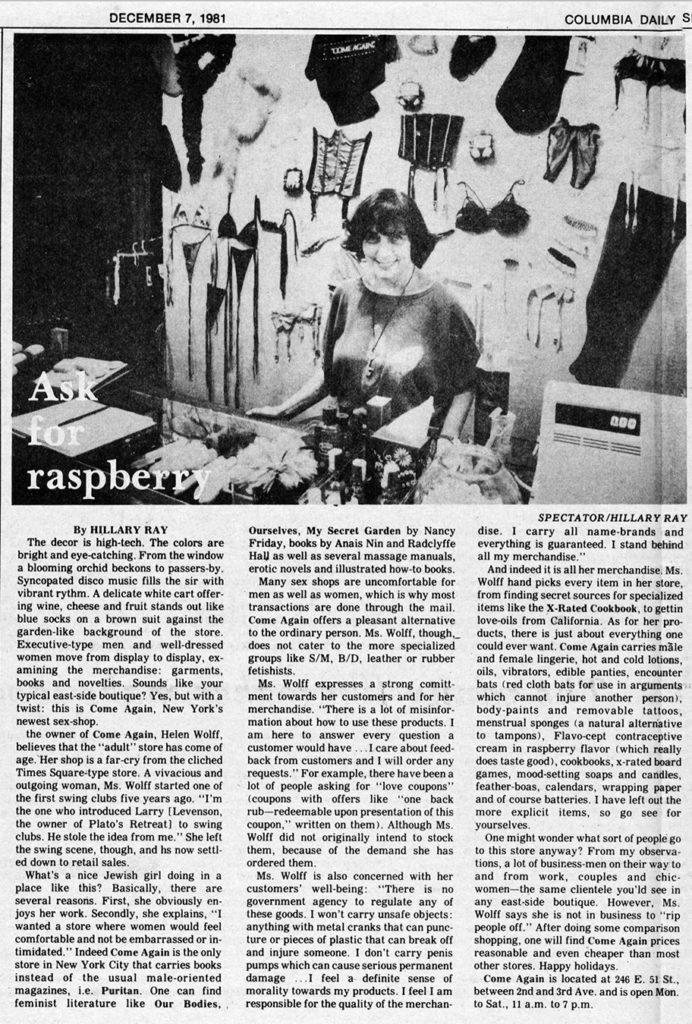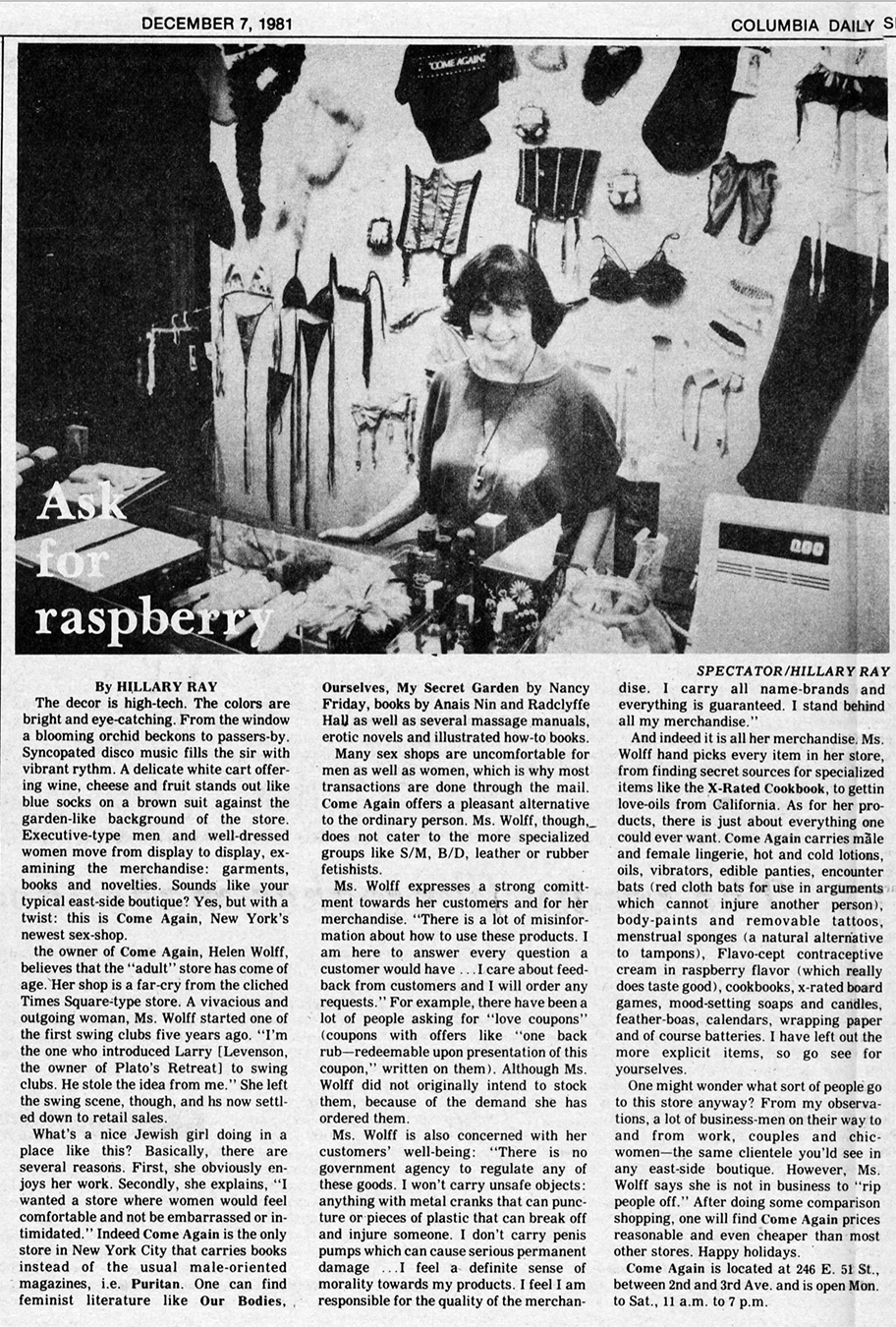 The store stayed open for several decades, weathering the storms of AIDS (Helen stated that "erotic literature and fetish items tripled in sales when AIDS blew up") and legislation designed to reduce the activity of sex shops ("we sell some porn, but very little – we're mainly about bondage equipment, erotic toys and role playing costumes.")
Come Again stayed open longer than other similar businesses, because in the words of Wolff,  "we've always followed the rules – and we don't sell sex, we sell things that lead to sex."
The business closed down recently – the location now is home to a florist.
For more of Efrain Gonzalez photographs, you can visit his site here.
You can also listen to our podcast interview with Candida Royalle here, our Tiffany Clark podcast interview here, and our two part oral history of Marc Stevens.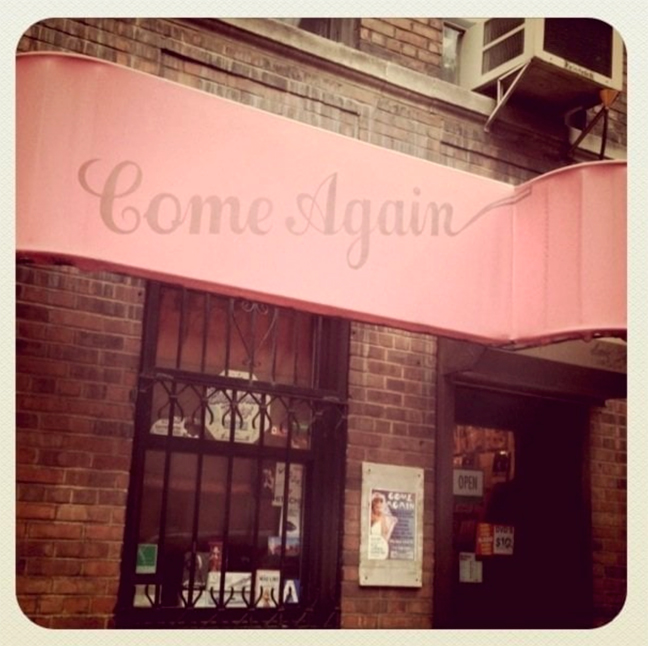 _______________________________________________________________________________________________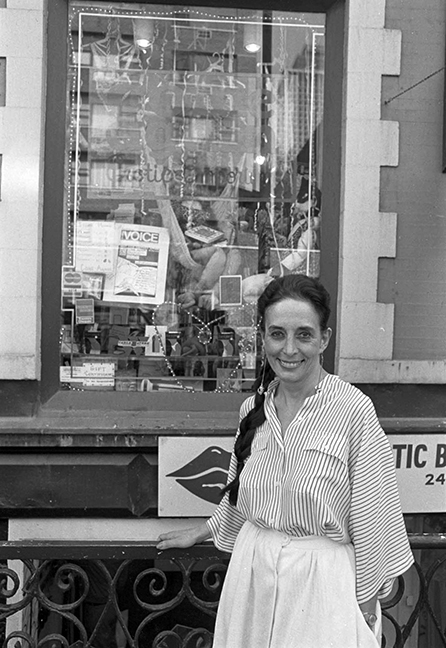 Helen Wolff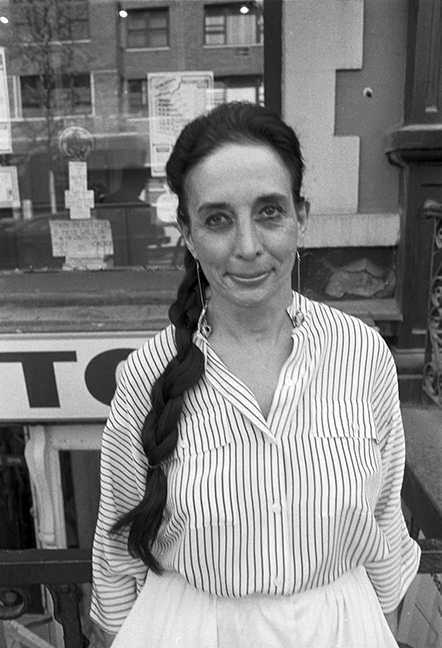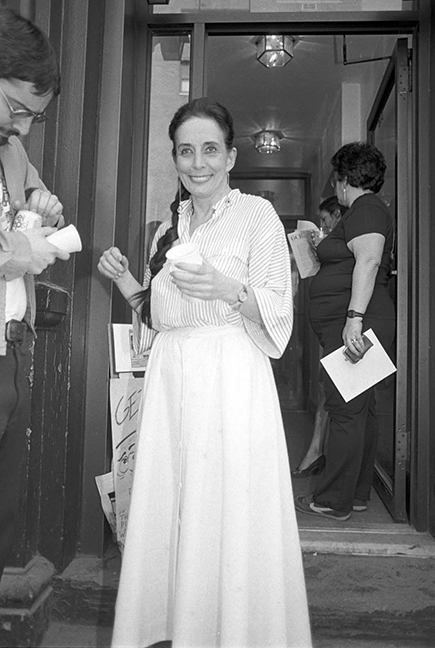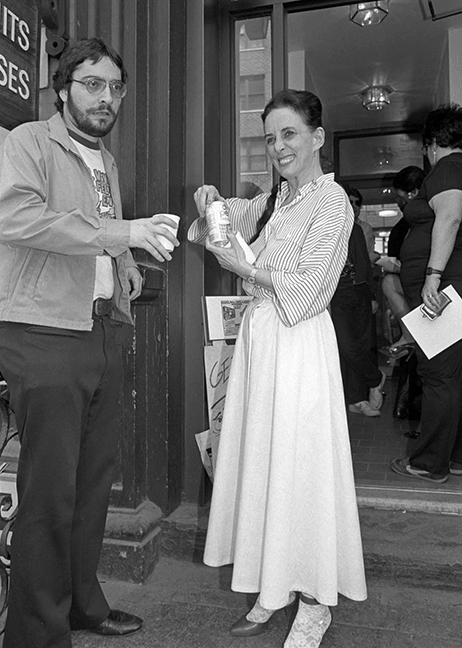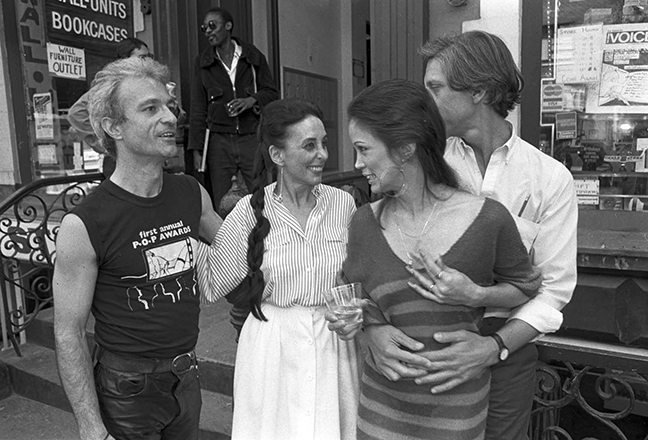 Jose Duval, Helen Wolff, Tiffany Clark, Marc Stevens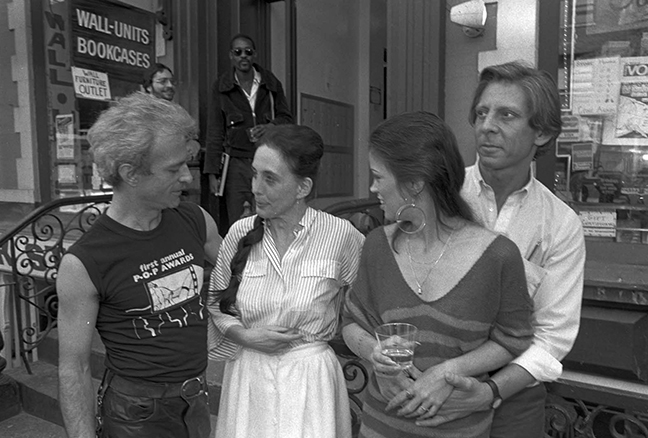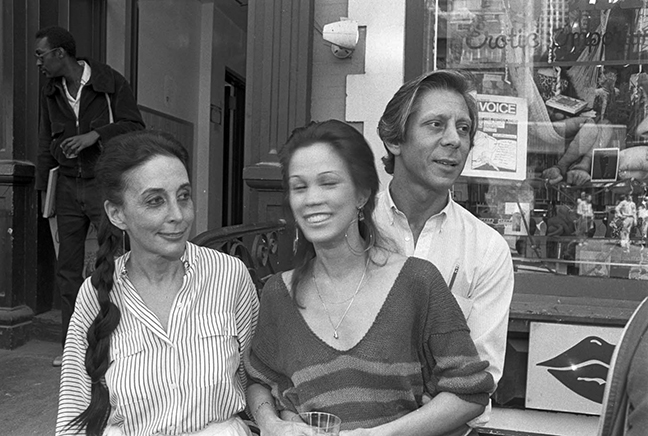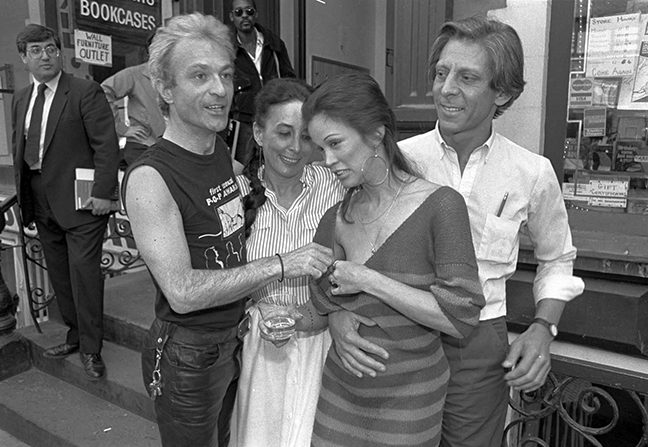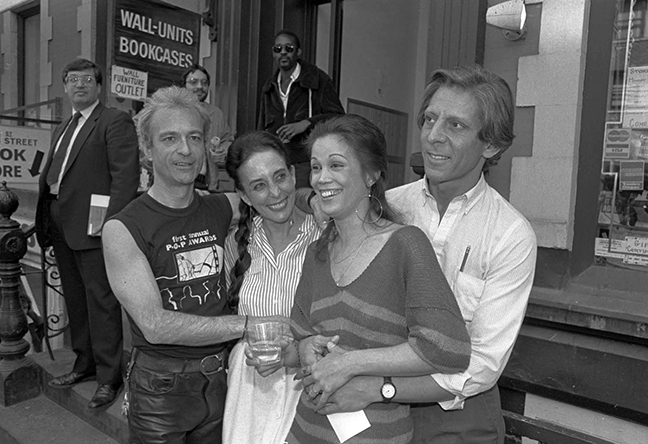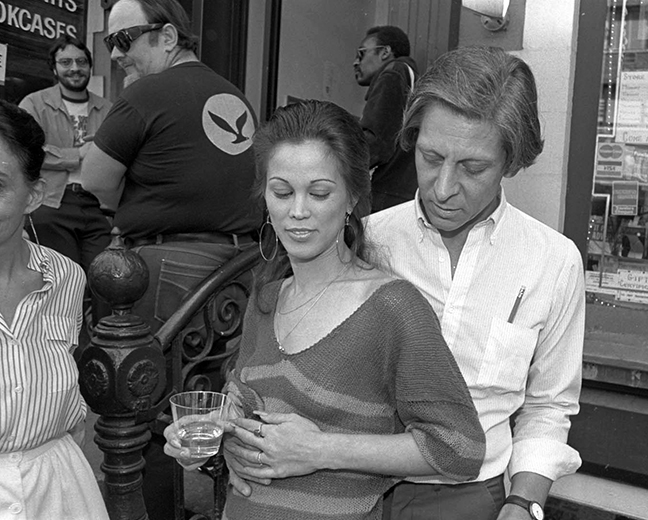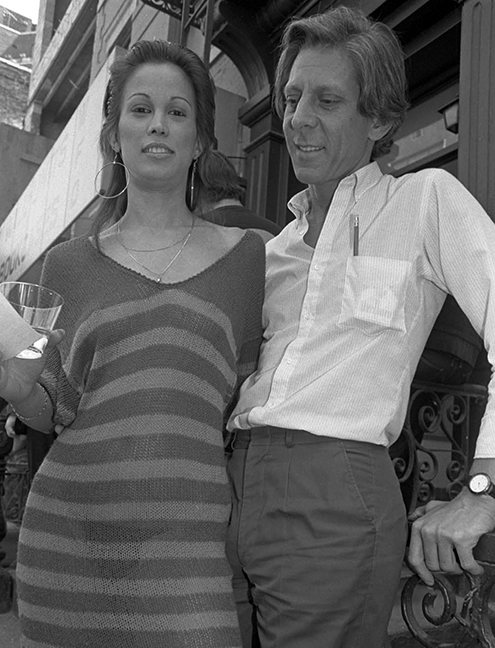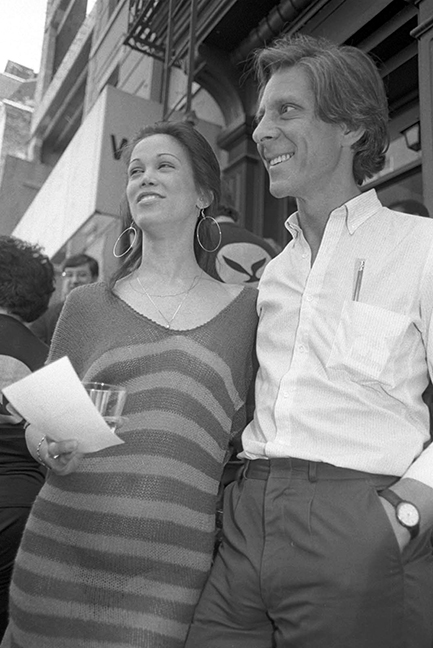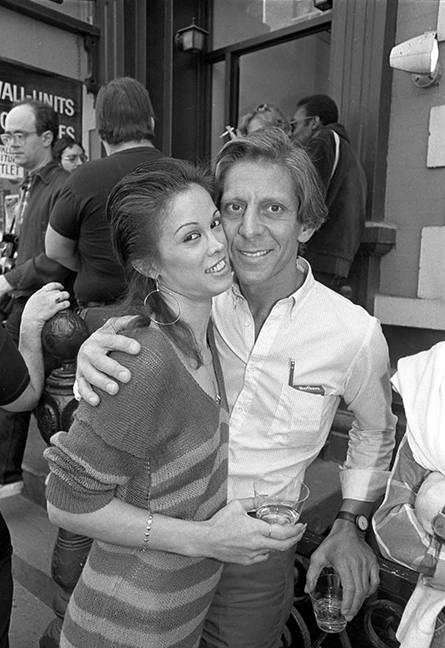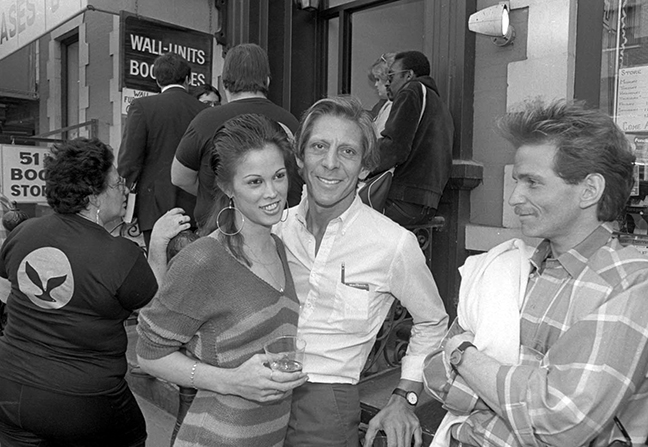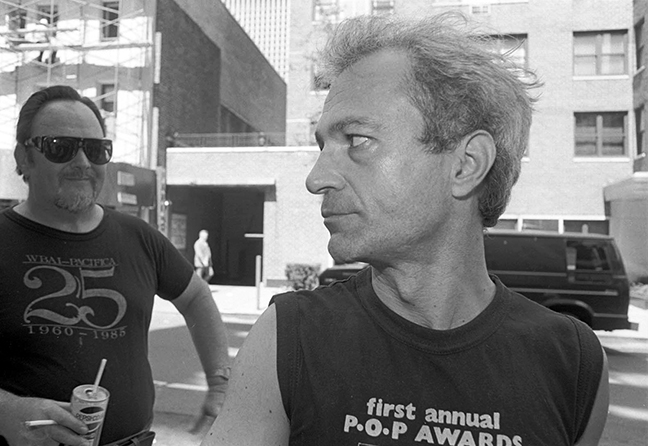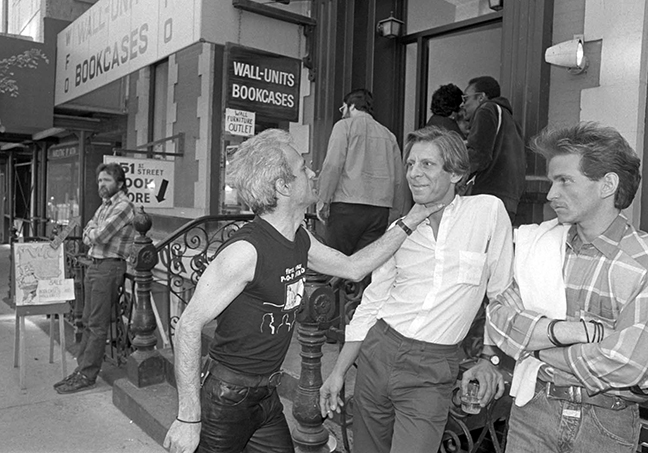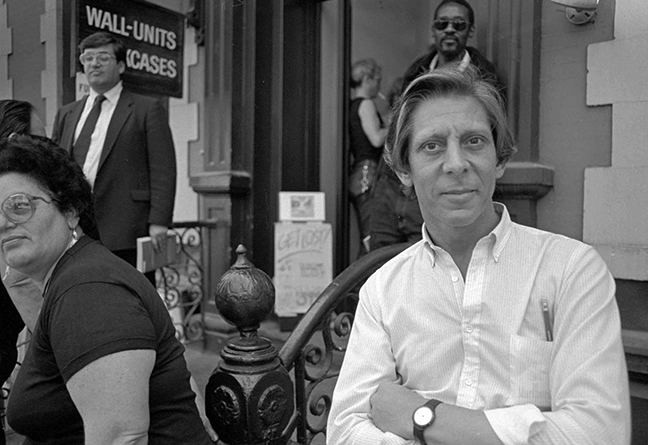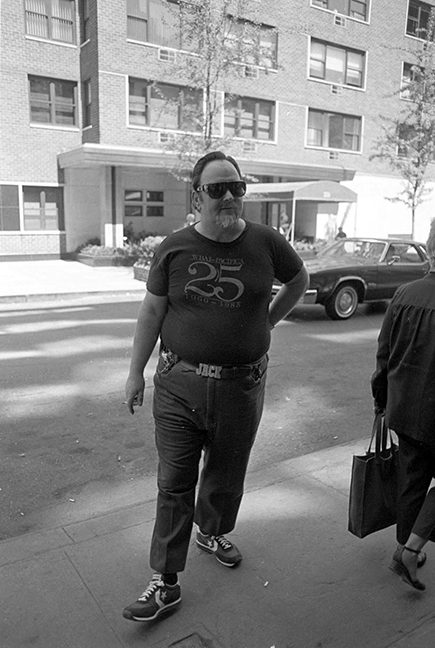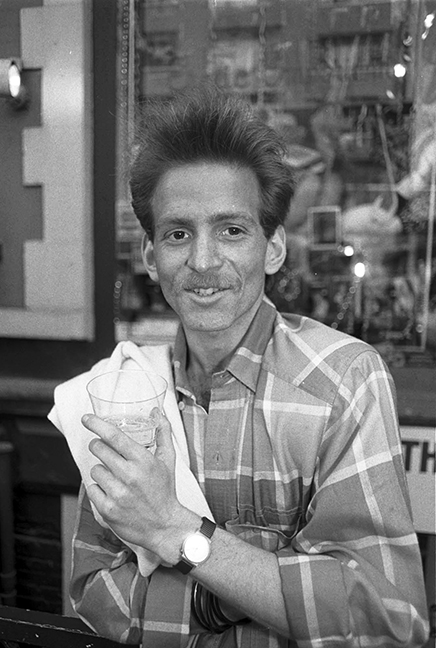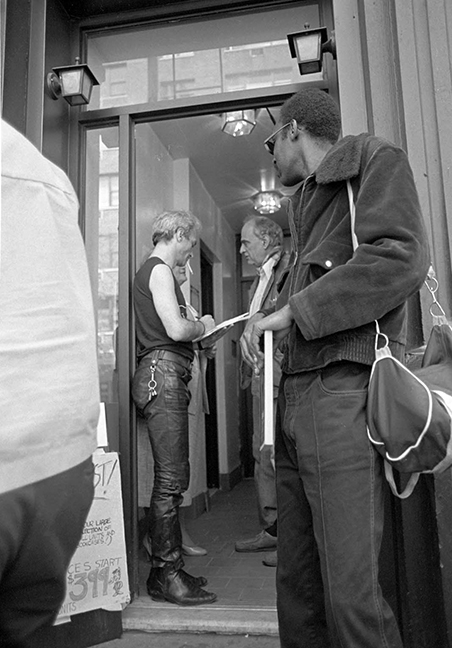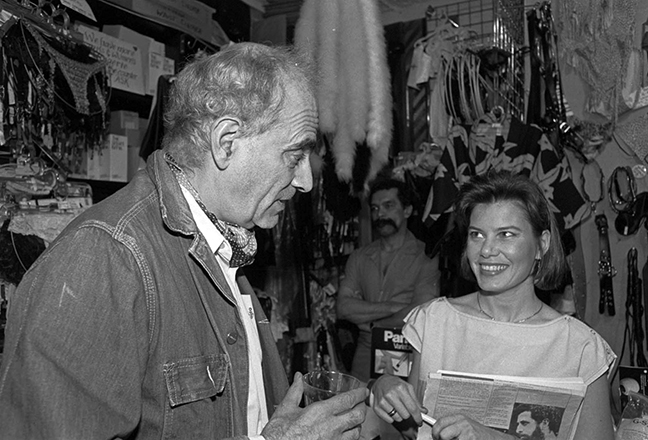 Candida Royalle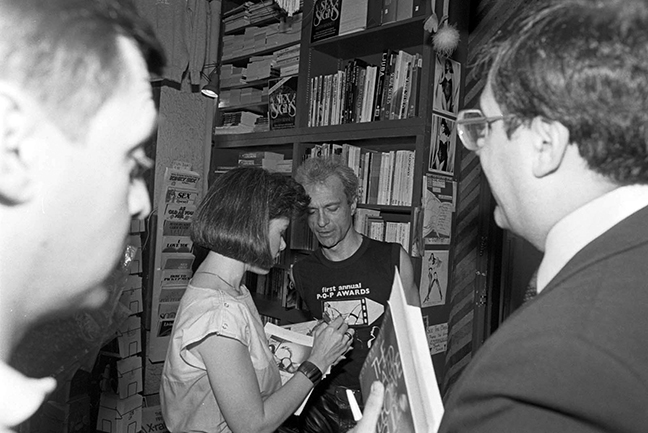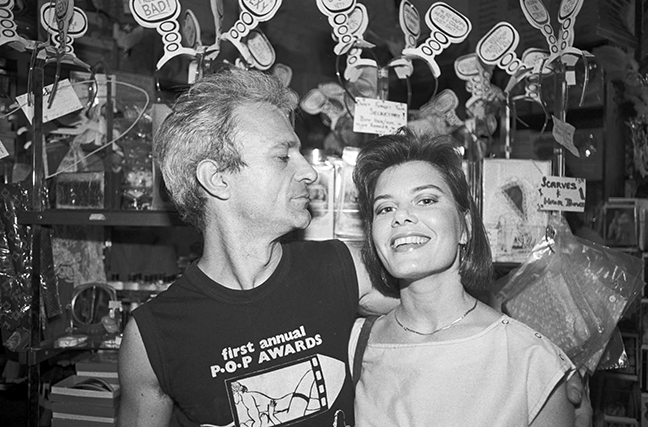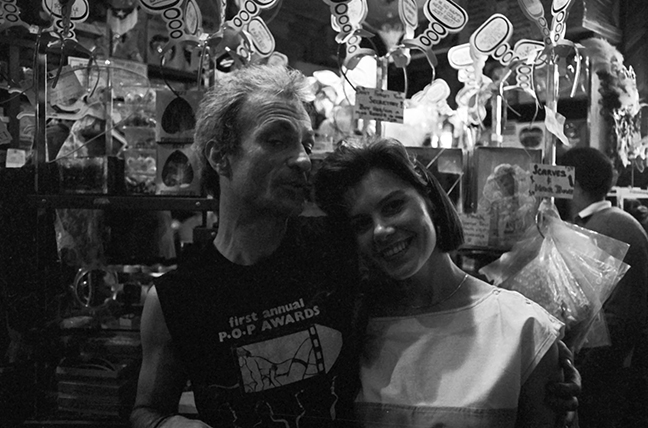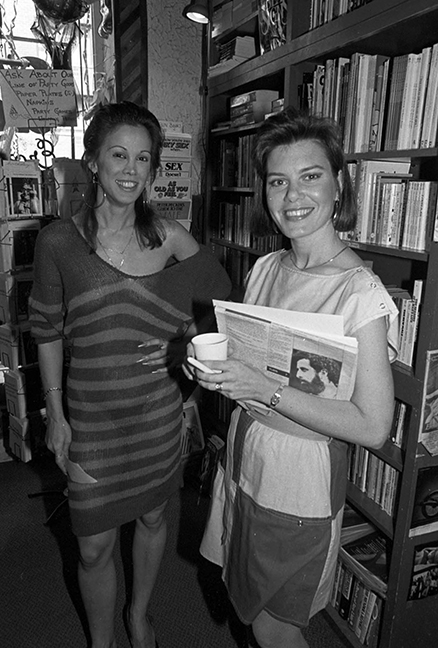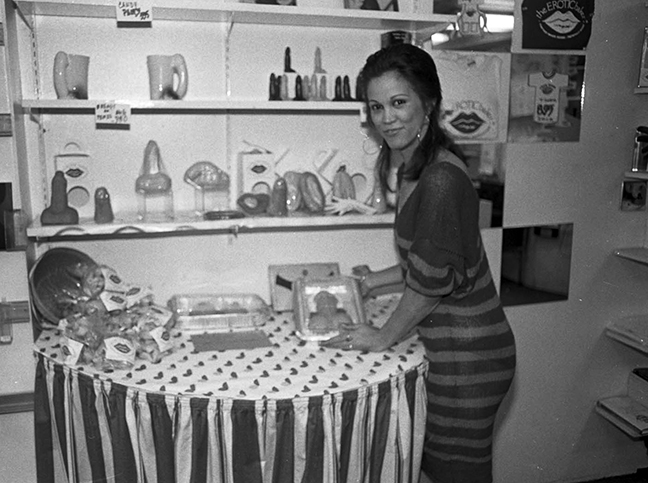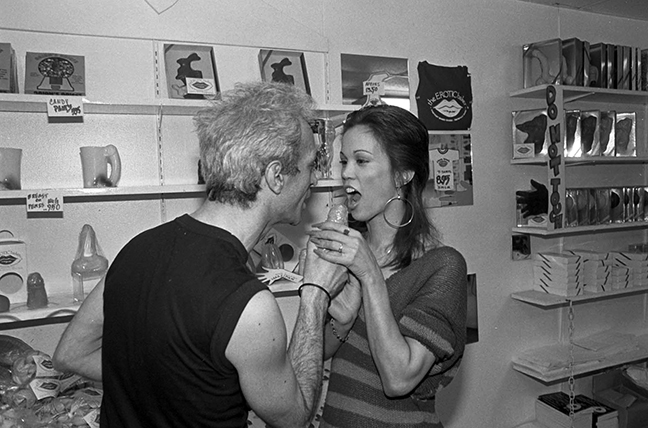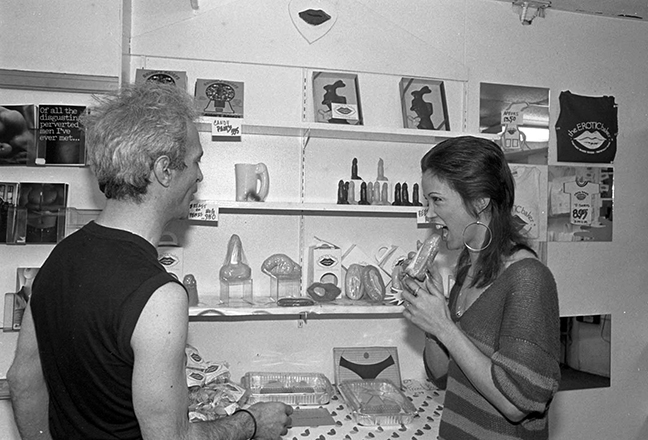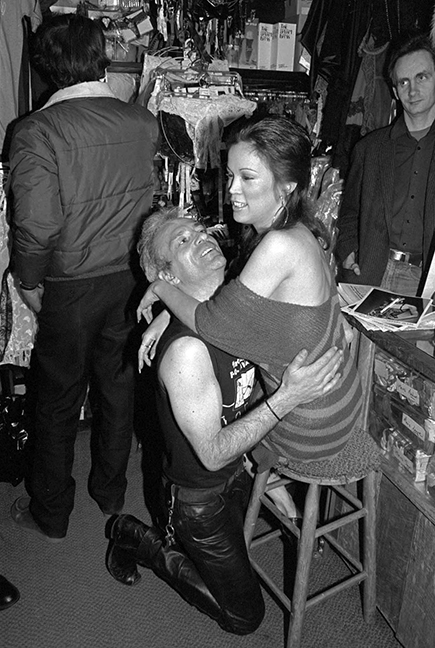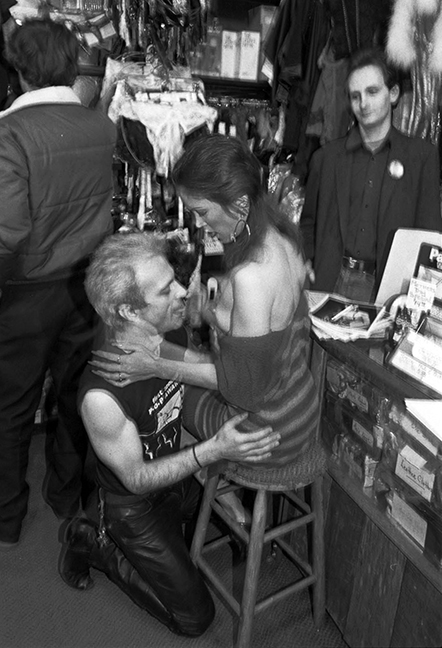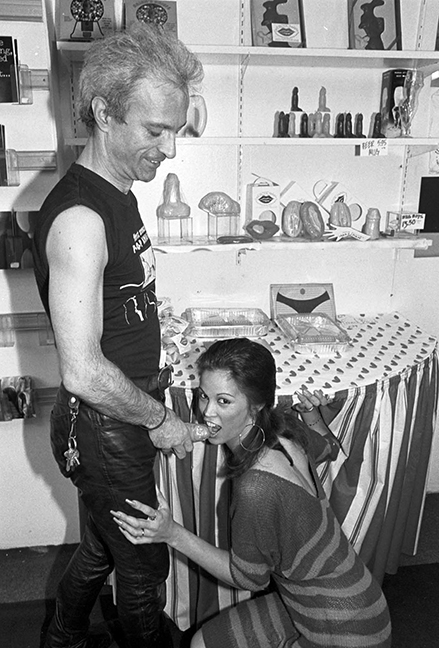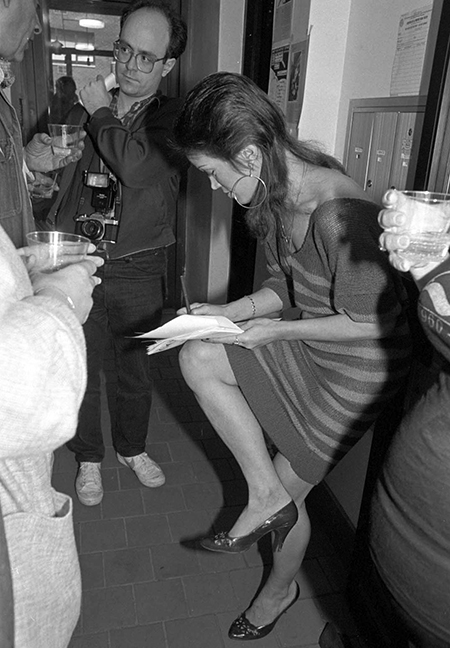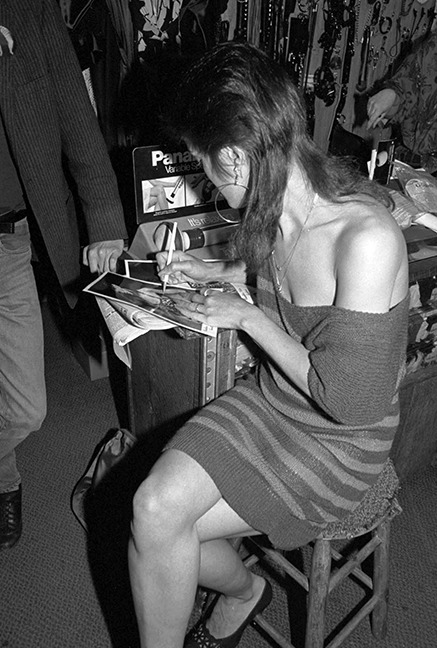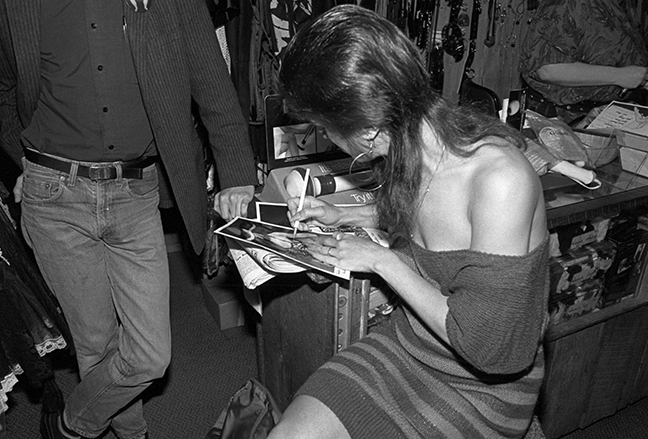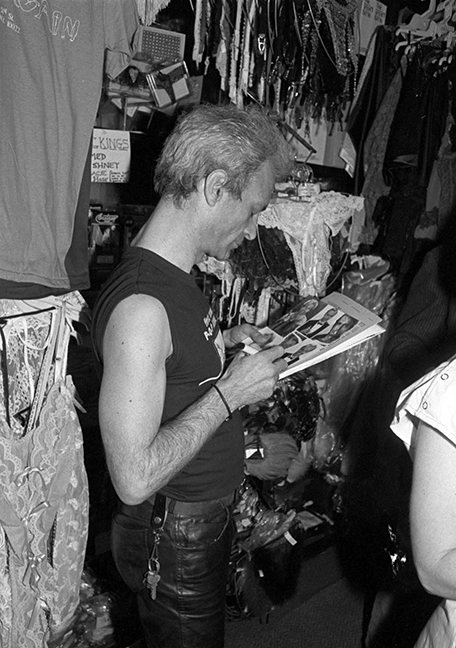 *