Following our article on the mansion used in The Story of Joanna (1975) and Through The Looking Glass (1976), this time we look at the restaurant and bar used in countless New York adult films, One if by Land, Two if by Sea.
The venue has changed remarkably little since it was used as a film location in the 1970s and 1980s. We look at two films where it was featured: Armand Weston's Take Off (1978) and Chuck Vincent's MisBehavin (1978), and feature photos from then and now.

_______________________________________________________________________________________________
We were recently sat at the bar of One If By Land, Two If By Sea, a West Village restaurant located at 17 Barrow Street (between Seventh Avenue South and West 4th Street).
It has a long and storied past, and operates inside a historic carriage house built in 1767. It was subsequently purchased by Aaron Burr, the third Vice President of the United States (1801–1805) in 1794 and is still rumored to be haunted by his ghost. In the 1830s, the former residence was converted into a pub and brothel, before eventually becoming a restaurant in 1910.
Today it is often cited as being the most romantic restaurant in New York City, and is also noted for its signature dish, Beef Wellington.
In the 1970s, the owners became friendly with film director John Amero who lived in the neighborhood and drank there regularly between film shoots. Ever keen to find new locations for his films, he negotiated with them to use the restaurant out-of-hours. He also told fellow filmmakers, such as Armand Weston and Chuck Vincent, about this, and the location became both a regular haunt for the filmmakers and a location for their films.
Take Off (1978):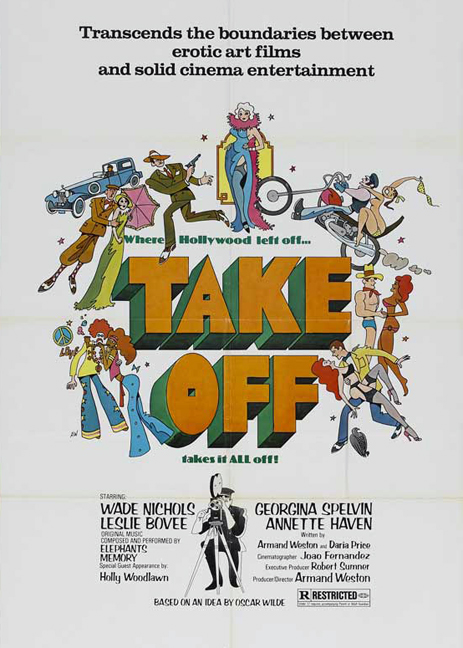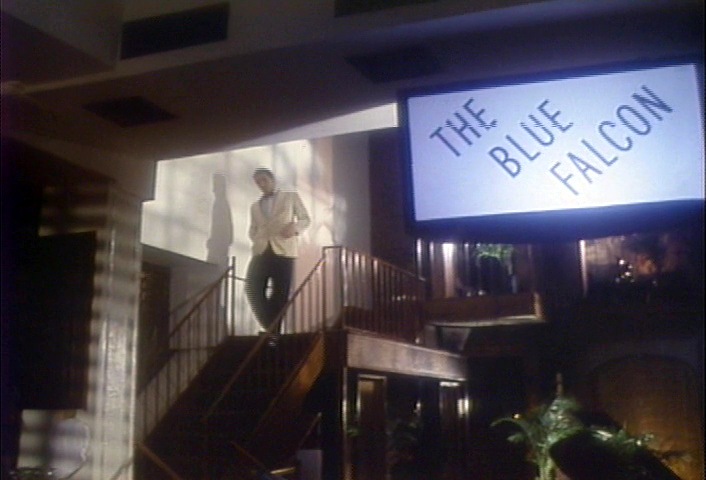 Wade Nichols descends the stairs at the 'Blue Falcon', 1978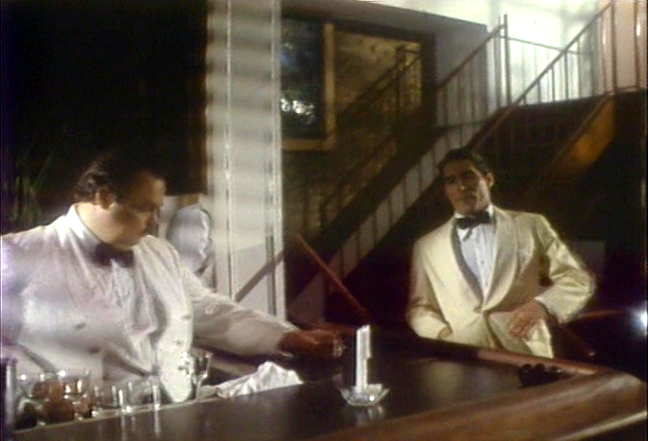 Wade Nichols at the bar of the 'Blue Falcon', 1978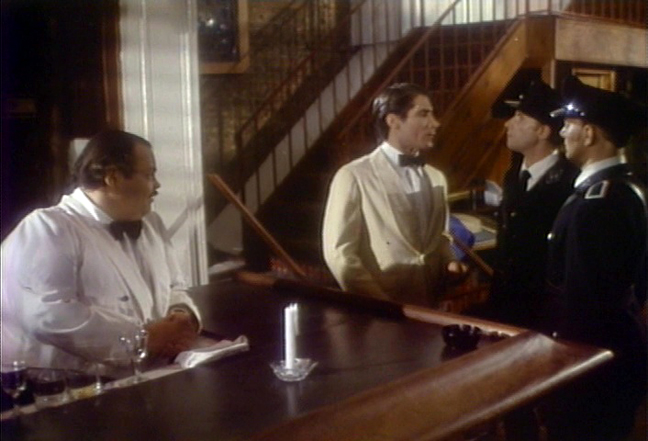 Wade Nichols confronted in 'Take Off', 1978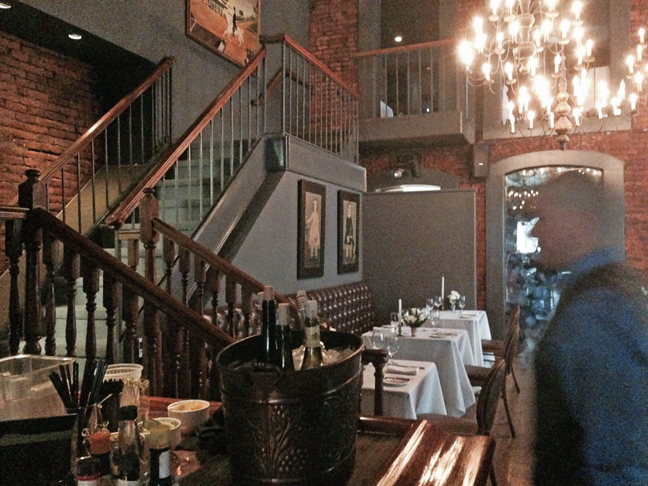 The 'Blue Falcon', 2015
MisBehavin' (1978):
Jack Wrangler and Kurt Mann in the restaurant, 1978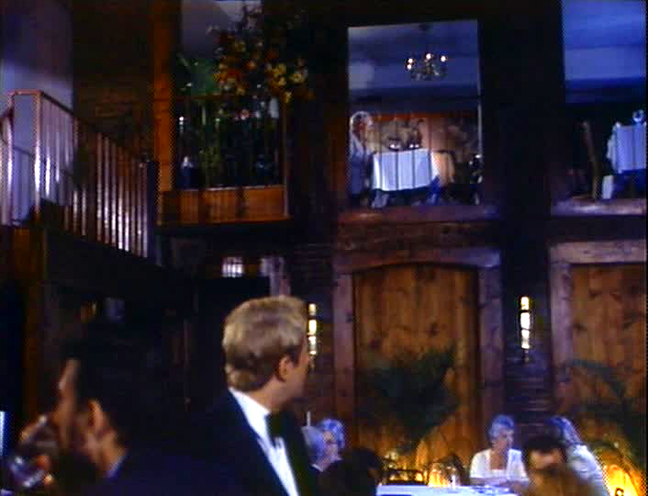 Jack Wrangler looks up to Eric Stanhope, 1978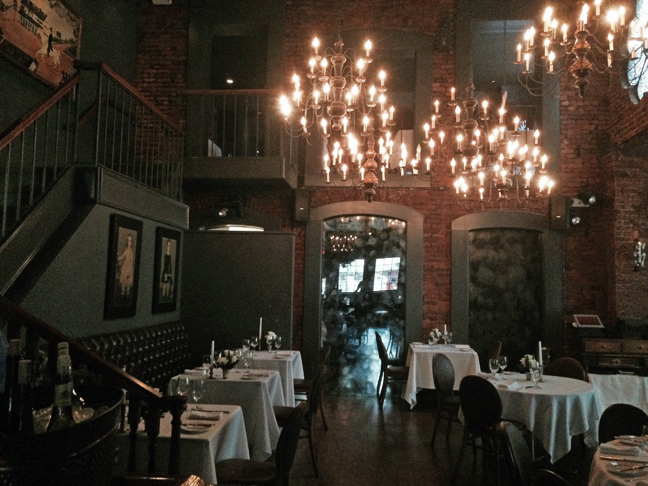 The location, 2015
The location, 2015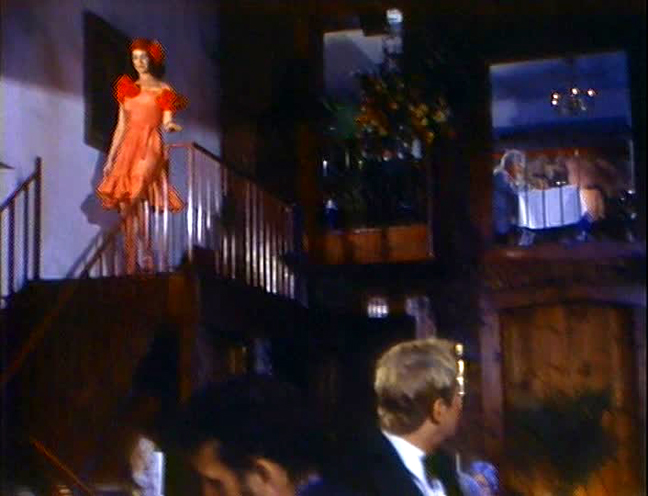 Lesllie Bovee descends to meet Jack Wrangler, 1978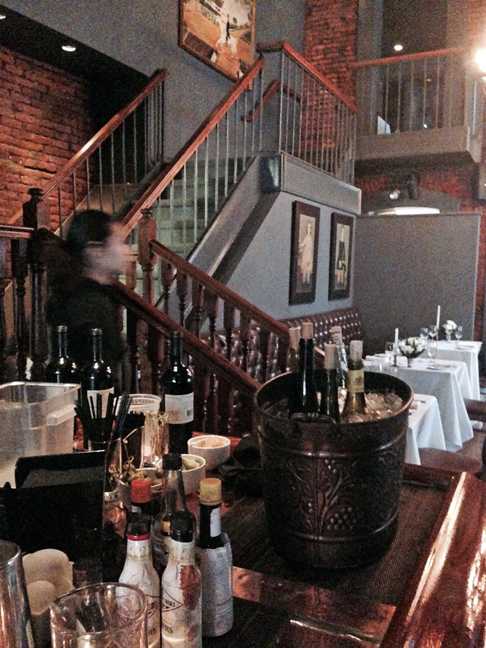 The location, 2015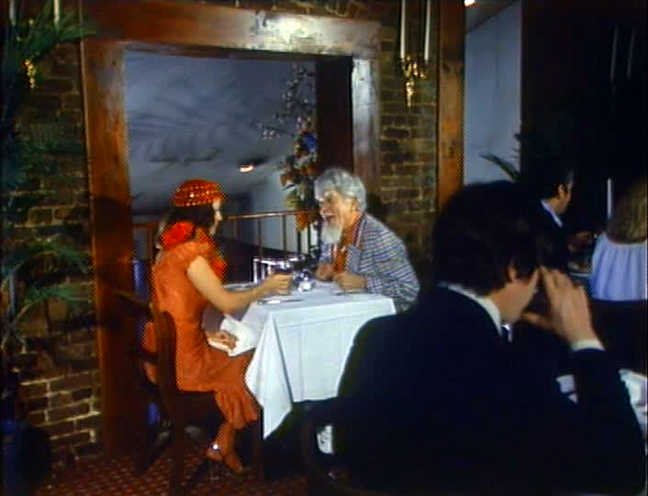 Lesllie Bovee and Eric Stanhope, 1978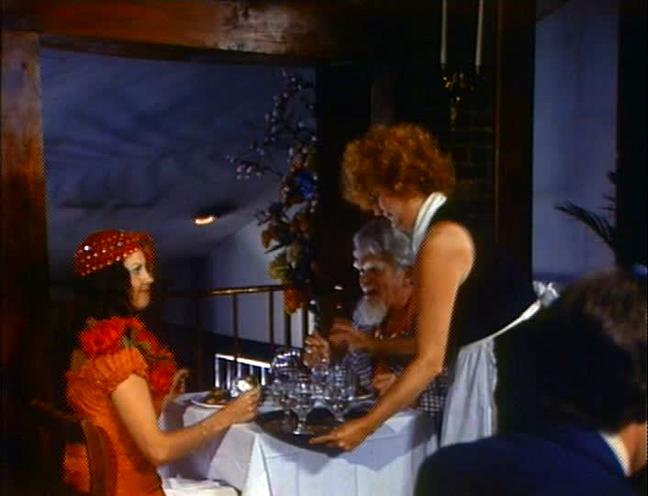 Lesllie Bovee, Eric Stanhope and Molly Malone, 1978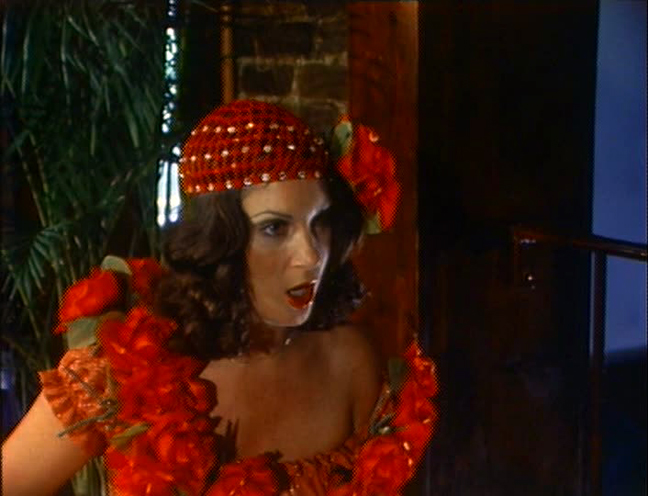 Lesllie Bovee, 1978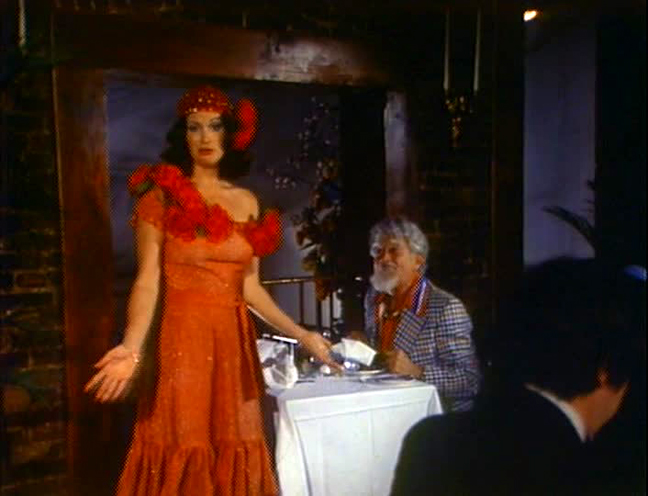 Lesllie Bovee addresses the camera, 1978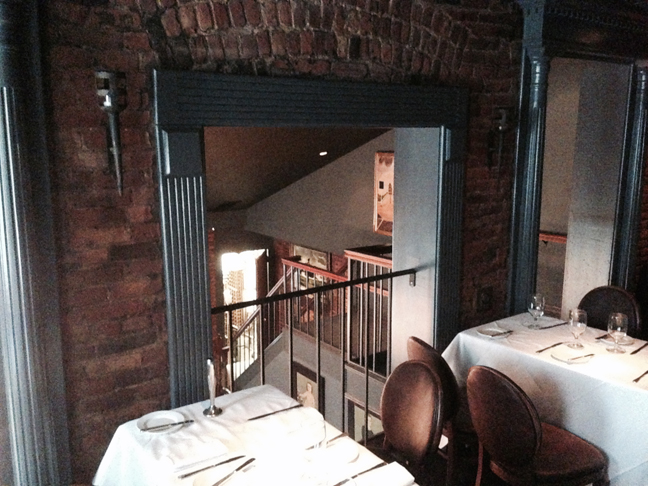 Lesllie Bovee's table, 2015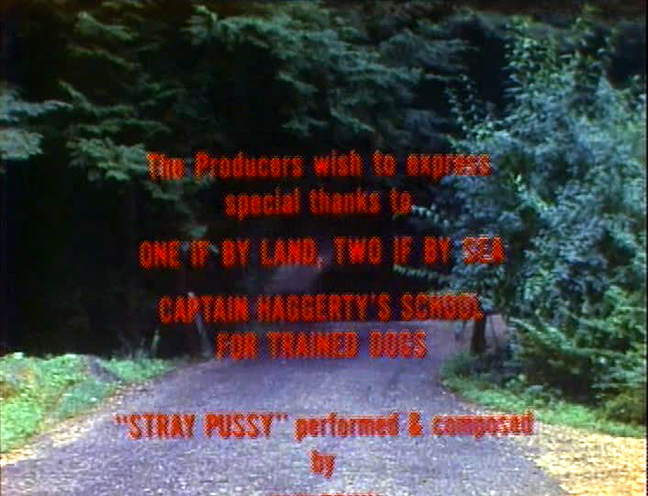 The credits to 'Misbehavin'', 1978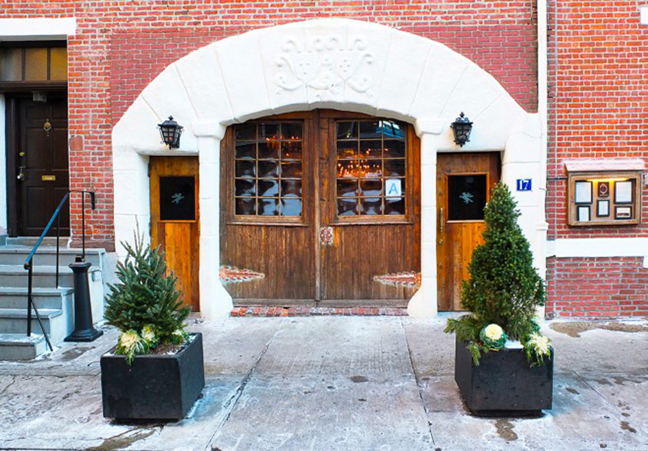 One if by Land, Two if by Sea, 2015