Podcast: Play in new window | Download
Subscribe: RSS
Jim South didn't act in many adult films, and certainly didn't take part in any sex scenes.
He didn't direct, produce, or finance many movies either.
But if you watch any film made in Los Angeles since the mid 1970s, the chances are that Jim South was intimately involved in who you're actually watching on-screen.
For years his company, World Modeling, supplied talent to the adult film industry. Actresses would converge there from all over the country for a chance to be cast in X-rated films. The agency represented adult stars such as Shauna Grant, Marc Wallice, Ginger Lynn, Savannah, Katie Gold, and Christy Canyon. His office was a hive of activity, always at the center of things. His huge casting calls were legendary, as were the picture books that he meticulously kept with Polaroids of every actress taken on the day they turned up in his office for the first time.
His agency was successful and profitable, but not without controversy. He had to weather all kinds of storms – the police had him under surveillance, he was arrested for pimping and pandering on several occasions, several high profile actresses that he got started in the industry committed suicide, he was charged over the underage Traci Lords scandal, and rivalries with other agencies sometimes spilled into physical violence. Somehow Jim survived. Maybe being an Irish, right wing Republican from Texas had something to do with it.
Over the years the adult film industry changed, people changed, and social networking replaced the old order, but Jim South is still in business. The golden days may have gone but he remains the same. He's still out there, looking for the next girl, the next breakout star.
He's one of the last of the original dinosaurs, and this is his story.
This episode running time is 72 minutes.
_______________________________________________________________________________________________
Jim South's World Modeling's website is here.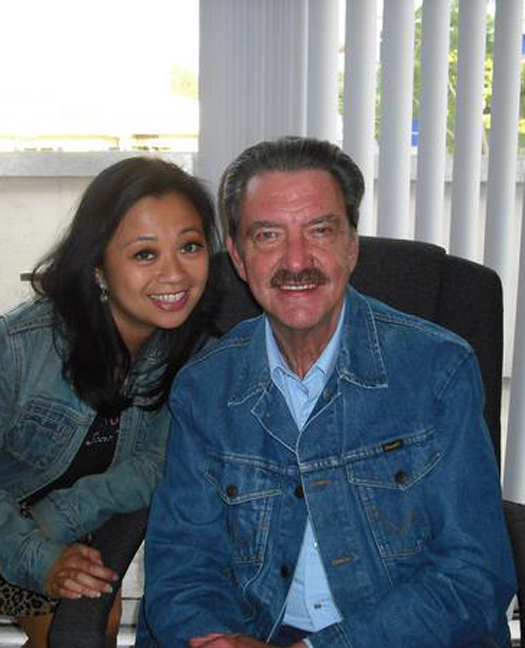 Jim South (with actress Lucky Starr)