Podcast: Play in new window | Download
Subscribe: RSS
On this edition of The Rialto Report, we're joined by the enigmatic and elusive Jonas Middleton, director of Through the Looking Glass.

Jonas grants us a rare interview to talk about his three X-rated films from the 1970s – Cherry Blossom (1972), Illusions of a Lady (1974), and Through the Looking Glass (1976) – religion, Catharine Burgess, Jamie Gillis, Christa Helm, Andrea True, Al Levitsky, Joao Fernandes… and the chances of a Through the Looking Glass 2.
This episode running time is 62 minutes.
_______________________________________________________________________________________________
Jonas Middleton had a significant impact on the New York adult film industry – yet he only directed three films.
And two of these – Cherry Blossom and Illusions of a Lady – have rarely been seen since their original release in the early 1970s.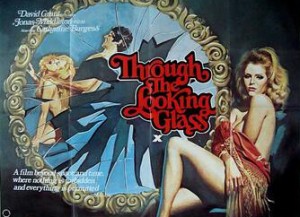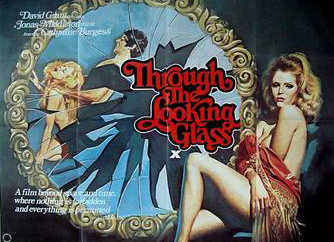 He directed his masterwork, Through The Looking Glass, in 1976, and then virtually disappeared from public view for the next 30 years.
During that time he rarely thought about the film that was developing such a cult reputation, and when I first contacted him 10 years ago, he was surprised that anyone still remembered it.
It's a striking film, looking like an avant-garde and experimental piece of work, whilst mixing elements of the sex and horror genres.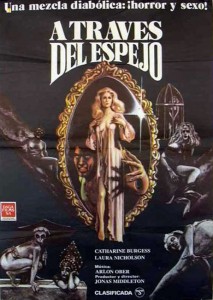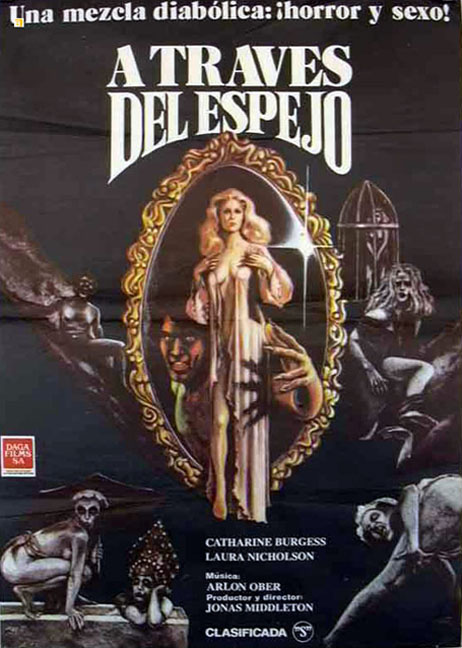 Today Jonas is proud of his artistic achievement, but.. and there's often a but.. why did it have to contain hardcore sex?
You see, Jonas Middleton is a man of religious conviction, and God has never been far away from his life and work. A church group was even responsible for the funding of these sex films.
And so it can't be easy to feel proud and perhaps uncomfortable at the same time. In fact he feels he's been paying the price for making adult movies ever since the 1970s.
This is his first recorded audio interview. In truth I'm not sure how keen he was to do it, but I am grateful that he took the time to talk honestly about his life and work.
Buy Jonas Middleton's Through the Looking Glass on DVD here.
Read about the full story of the Woolworth Mansion, the location for Through the Looking Glass, in our article here.
With thanks to Dr. Neil Jackson (University of Lincoln, UK) for sending us the illustrations on this page from the UK and French releases of Through the Looking Glass.
You can read Neil's excellent article "Jonas Middleton: Reflections on Through the Looking Glass" in issue 167 of Video Watchdog.
Jonas' Middleton's 'Through The Looking Glass' artifacts: