Seka, the woman once dubbed the Marilyn Monroe of porn has written her tale, 'Inside Seka', telling about her start in the adult film industry in the '70s to her latter-day comeback.
Last night she was at the Museum of Sex in New York, where she signed copies of 'Inside Seka' and entertained everyone with stories of life in the adult film business, her many romantic entanglements, including Sam Kinison and John Holmes, and how to make a good pasta sauce.
Also in attendance were Candida Royalle, Veronica Vera, and Robin Byrd, comedian Dave Attell, and Rialto Report stalwarts Gerard Damiano Jr and April Hall.
You can buy copies of her book, here.
From the publisher's website about 'Inside Seka':
"The Mount Rushmore of Adult Entertainment has four heads: John Holmes, Marilyn Chambers, Jenna Jameson, and Seka. That's it; there ain't no more." – Bill Margold, famed adult film actor, agent, producer, director, and activist
Seka—The Platinum Princess, the Marilyn Monroe of Porn, the queen of XXX cinema's Golden Age, and John Holmes' favorite leading lady. Seka is a legendary performer in the annals of adult cinema, and many would say the greatest. Seka's name was so big in XXX that her name above the title was not enough—her name had to be in the title!
Seka's real life story, though, is as enigmatic as her screen persona. She was never a victim—on-screen or off. This is no tale of remorse, abuse, or self-destructive behavior. Seka was post-feminist before the term was born. Inside Seka is the story of a survivor, a trailblazer, and an icon—still one of the most popular and famous porn stars ever; the last of the natural beauties.
"Before the Jennas, the Bree Olsons, or the Savannas, the undisputed blonde bombshell of XXX movies was Seka, which makes her story so important in the history of adult entertainment." – Ron Jeremy, porn legend, holder of the Guinness Book of World Records for "Most Appearances in Adult Films"
"From calling the shots in a film genre in the days when it was completely controlled by men, to standing and being heard at the infamous Meese Commission, Seka shatters the myth of the poor little victim who lost her way. Don't expect excuses and apologies. This is one blonde bombshell who lives by her own rules." – Candida Royalle, author, entrepreneur, and erotic film pioneer
"She was one of the hottest girls in the XXX business, able to seduce any man she wanted. So it should come as no surprise that her story is riveting." – Larry Flynt, Hustler magazine
'Inside Seka' photographs: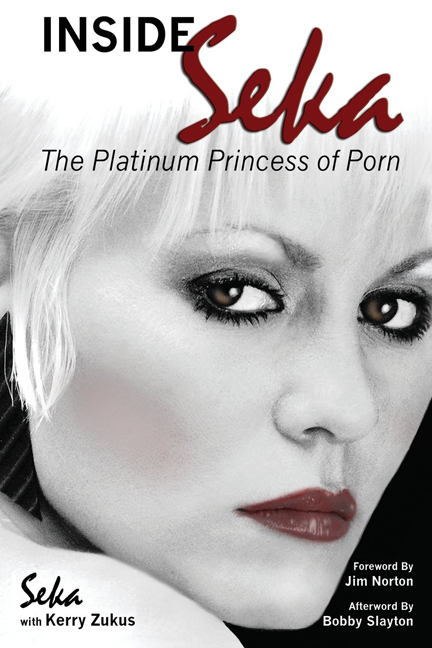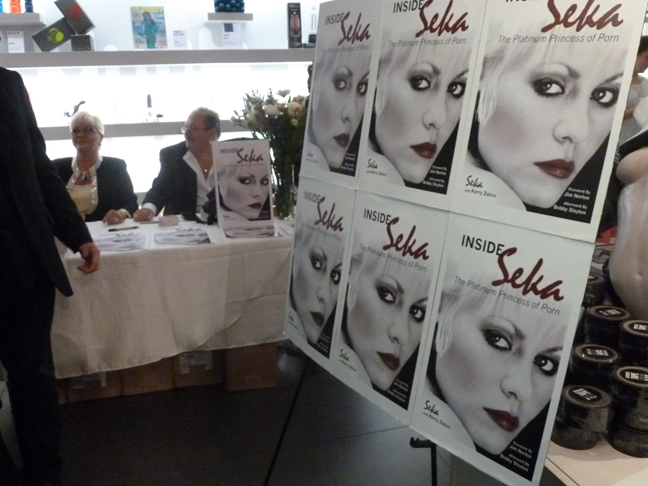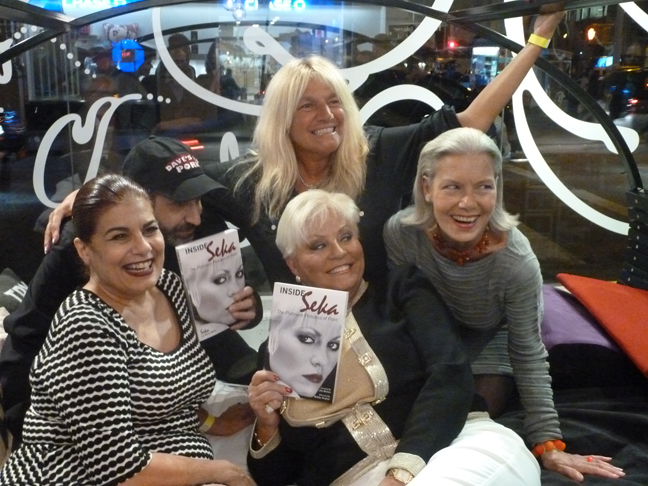 Clockwise from left – Veronica Vera, Dave Attell, Robin Byrd, Candida Royalle, Seka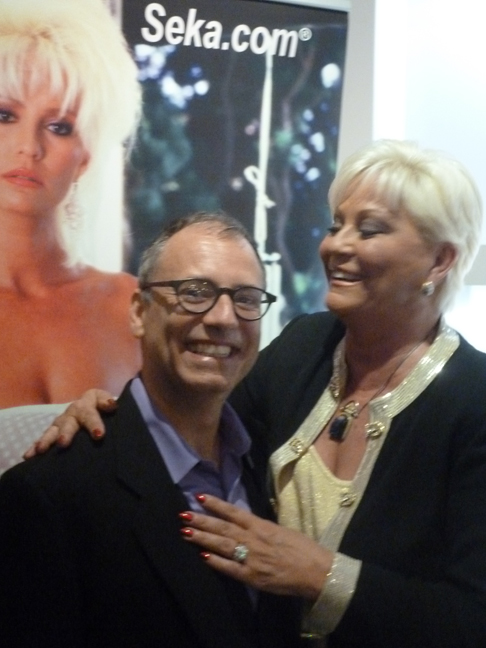 Seka, with Gerard Damiano Jr.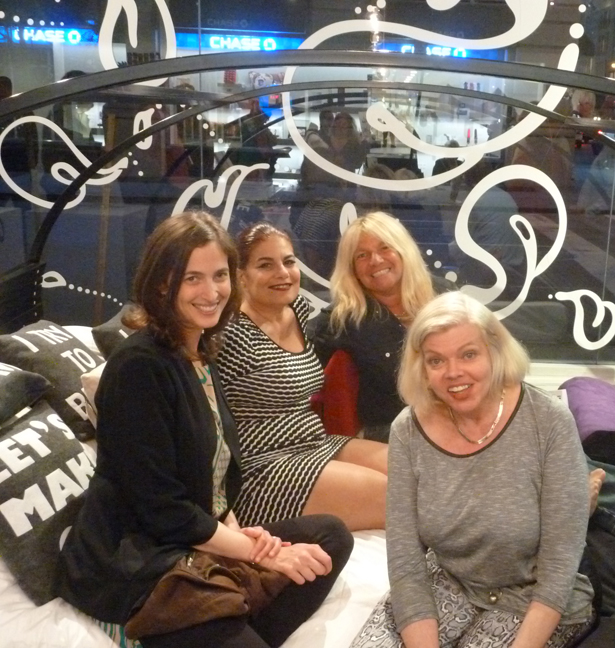 From left to right – April Hall, Veronica Vera, Robin Byrd, Bonnie Schiffer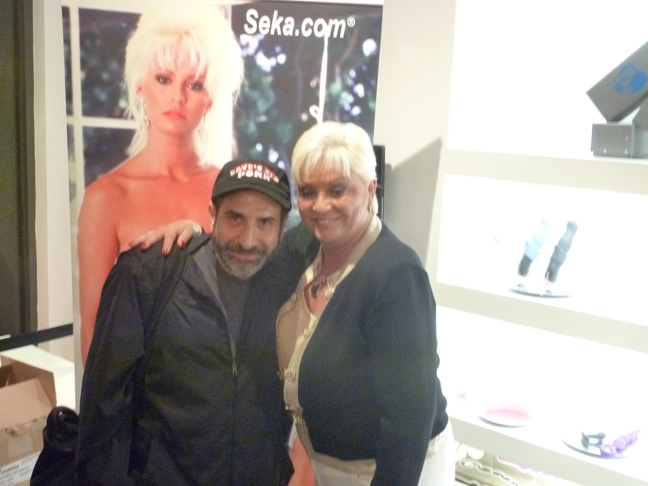 Seka, with Dave Attell – host of Dave's Old Porn