Podcast: Play in new window | Download
Subscribe: RSS
On this episode of The Rialto Report, we find out what happened to Helga Sven, star of 1980s adult films and magazine layouts, and also speak to a fan of hers who tracked her down and has his own unique story to tell.
Tales of mid-1980s video porn, the Vegas mob, Stalin's Red Army, John Holmes, child abduction, Frank Sinatra, arson, attempted murder, and Candy Samples – all on this episode of The Rialto Report.
This episode running time is 78 minutes.
_______________________________________________________________________________________________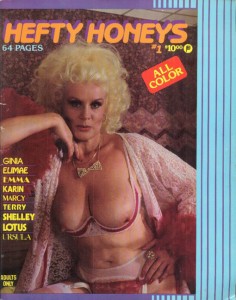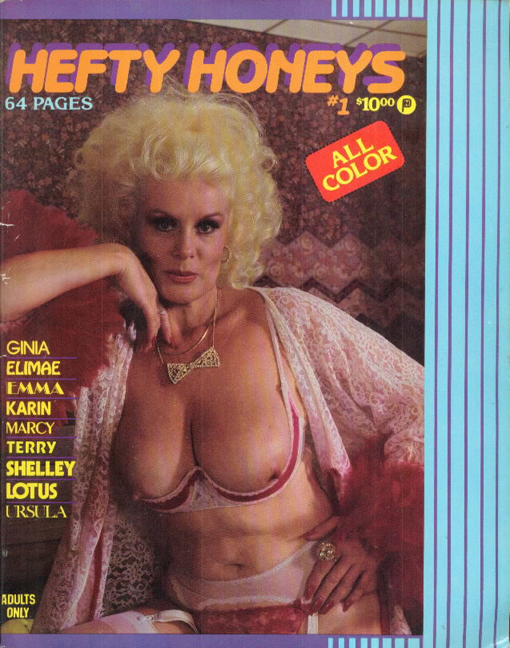 When older actresses started to appear in adult films in the 1980s, I always wondered: How does someone who has never appeared in front of a movie camera suddenly become a pornographic film star at a relatively late age?
I figured they were probably restless housewives looking for glamor and excitement, one last fling before the retirement community beckoned.
Or maybe they were prostitutes, looking to raise their value in the growing market for X-rated videos.
It had to one of the two, right? Boredom or business.
One actress who stood out was Helga Sven. She was a formidable looking blonde with an accent that was as heavy as her chest. She looked like a 50 year old Zsa Zsa Gabor and for a short time in the mid 1980s, she was all over the sex magazines of the era.
She was prolific in films too starring in 30 or so, such as Beyond Taboo (1984) as the incestuous mother, Thrill Street Blues (1985) where she plays a madame, and Anthony Spinelli's Spectators (1984).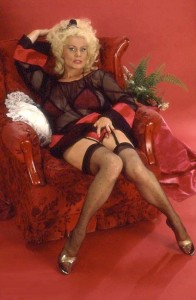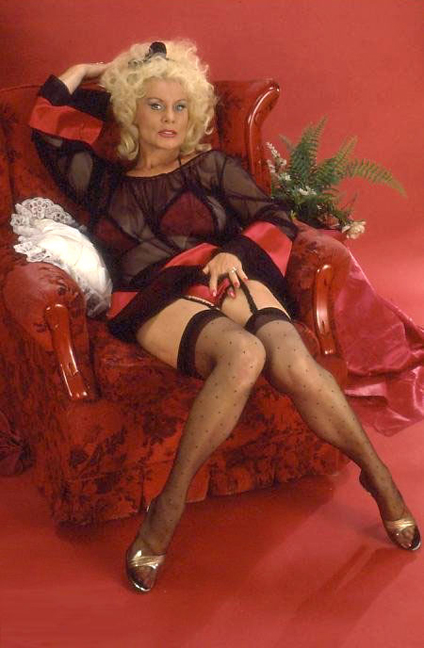 She appeared with industry veterans like John Holmes and Candy Samples, as well as the new breed of video stars like Traci Lords and Tom Byron.
Sometimes she showed up as Helga. Other times it was Ursula. Or Polly. Or Sabrina. In truth even people in the industry knew nothing about her.
She was well-liked however. Jerry Butler described her as a 'real woman' in his biography 'Raw Talent', saying that there were a lot of girls in this business, but very few women.
And then just as quickly as she appeared, in 1986 she disappeared again.
So where had she come from, and where had she gone?
As it turned out, I wasn't the only one who was wondering. A small but determined cult of Helga started to grow, sharing information about her and trying to work out who she was.
One fan in particular was keen to track her down. His name is Klaus, and this is his story too. He's been a fan of Helga's since the first time he set eyes on her in a magazine in a German porn shop in 1984.
And when I say a fan, I mean he's a fan.
Helga Sven photographs: