If you have a passing interest in the golden age of adult film in New York (and if you don't, you may prefer to visit here), then there are a few reasons why The Owl and the Pussycat (1970), starring Barbra Streisand and George Segal, may intrigue you.
So what does this film, a romantic comedy written by Buck Henry based on the stage play of the same name, have in common with sexploitation films of the era?
Read on.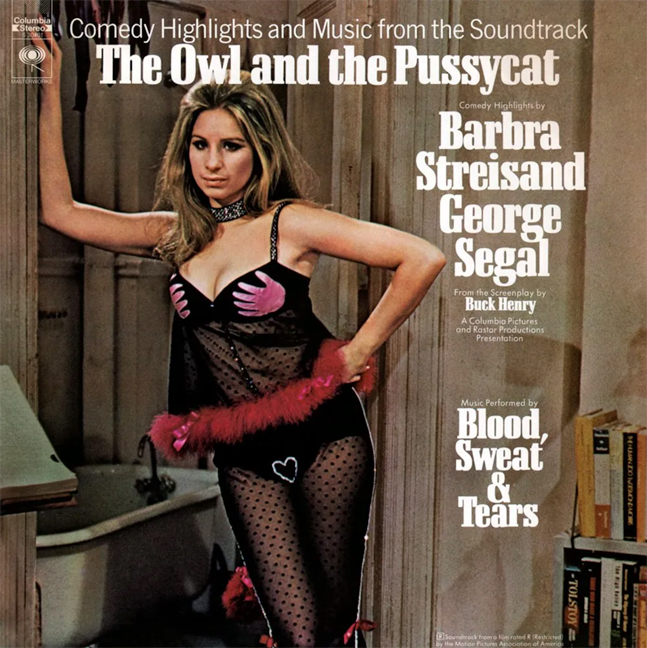 For more Barbra Streisand-related information, visit the Barbra Archives.
———————————————————————————————————————————
1. Marilyn Chambers
Future porn queen and star of Behind The Green Door (1972), Marilyn Chambers made her film debut in 'The Owl and the Pussycat'.
Marilyn was raised in Westport, Connecticut in a middle-class household, where she attended Staples High School. The teenage Marilyn was more interested in a career in show business:
"Ever since I was a little kid, I've always wanted to be an actress," she said in 1997. "I was always a performer, a junior Olympic diver, a junior Olympic gymnast. My mother always told me I was a show-off. When I was about 16, I learned how to write my mother's name on notes to get out of school. And then I'd take the train into the city to go to auditions".
Marilyn landed some modeling assignments and a small role in the film 'The Owl and the Pussycat' – in which she was credited as 'Evelyn Lang.'
When she graduated in 1970, Marilyn landed a lucrative role as the 'Ivory Soap girl' on the Ivory Snow soap flake box, posing as a mother holding a baby under the tag line "99 & 44/100% pure".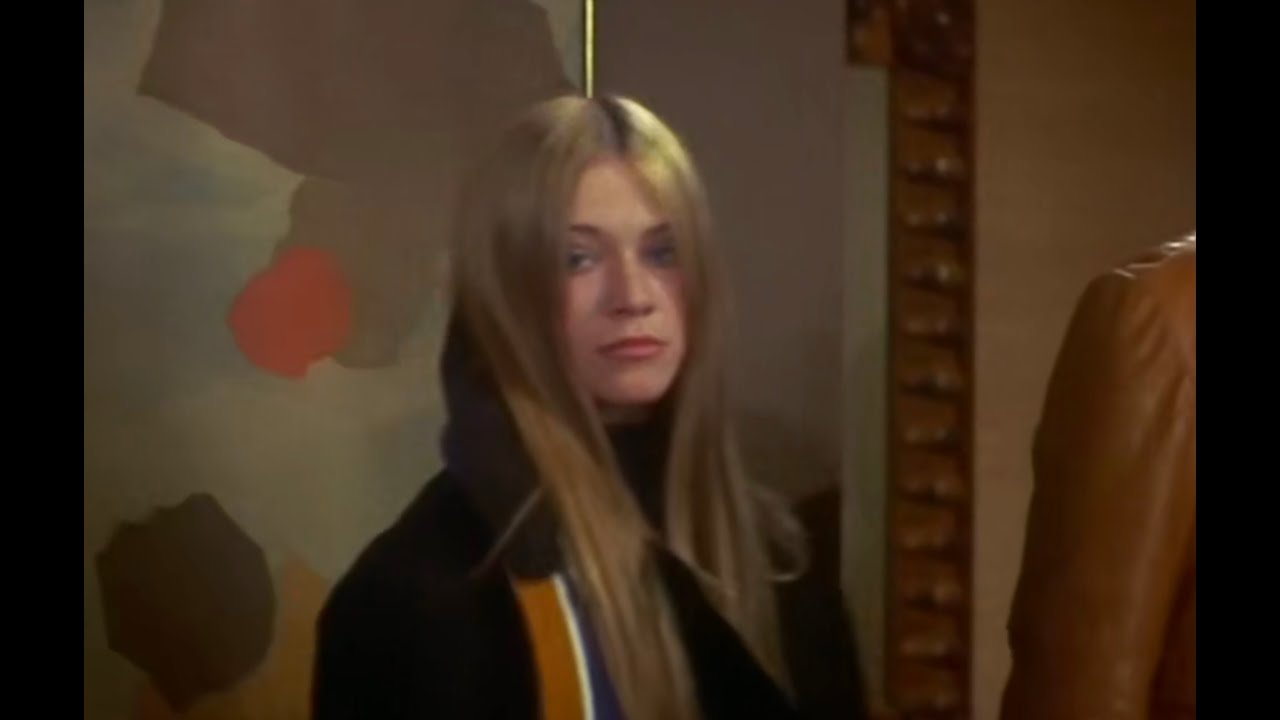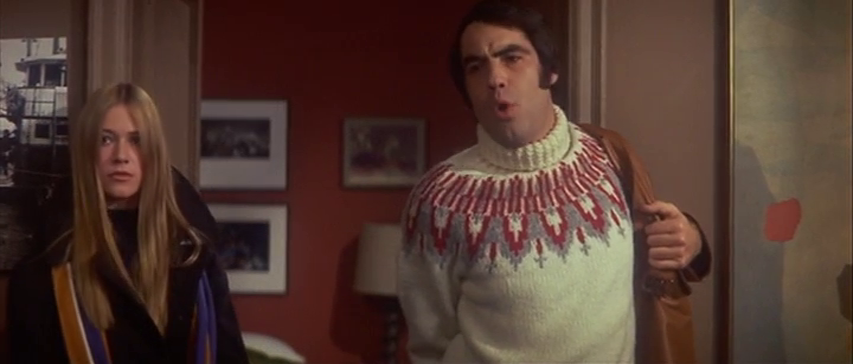 Marilyn in 'The Owl and The Pussycat'
*
2. Barbra Streisand as a Times Square stripper
In the film, Barbra's character Doris is shown dancing in a Times Square strip club.
The scene was shot at Club 45 at 150 West 45th Street – an actual dive bar that was enlivened with topless dancers. Club 45 stood at 150 West 45th Street across from the Lyceum Theatre.
The same location had been used the previous year in Midnight Cowboy (1969) in a sequence set in 'Everett's Bar'. In that scene, Ratso Rizzo and Joe Buck drink long neck beers in a booth and talk to acquaintances of Ratso.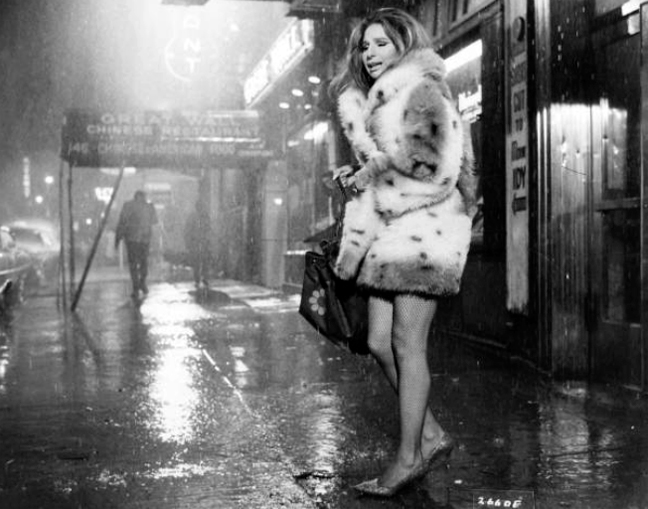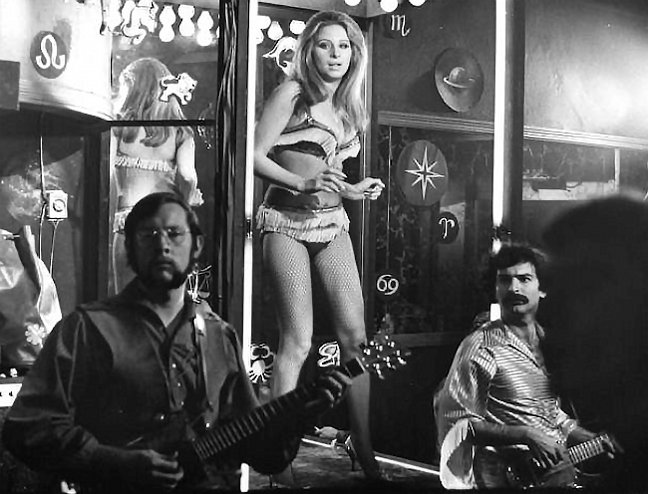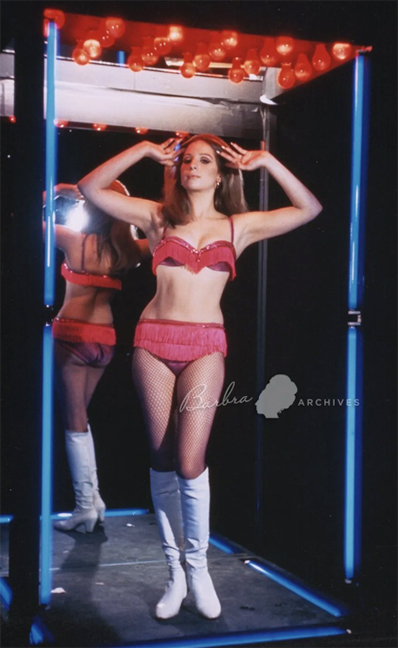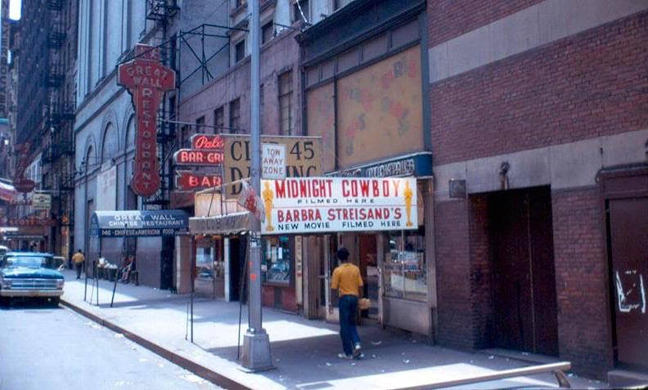 Club 45, advertising its presence in 'Midnight Cowboy'
*
3. World Theatre
The movie theater playing Doris' porn flick, 'Cycle Sluts', was filmed at the World Theatre at 153 West 49th Street.
The World Theater would go on to have a special place in golden age history. It was there that Deep Throat (1972) played until the movie was seized, leading to the iconic headline – 'Judge Cuts 'Throat', World Mourns'.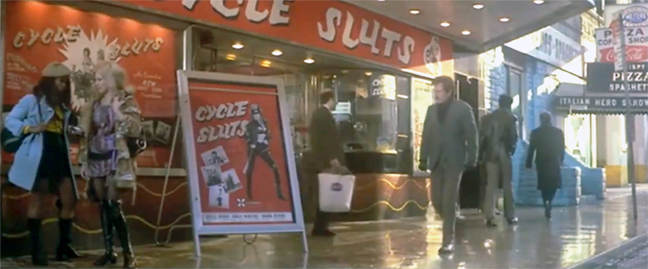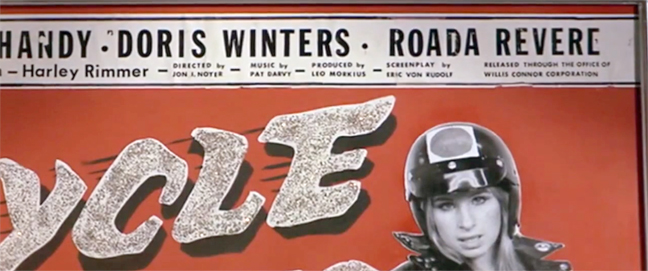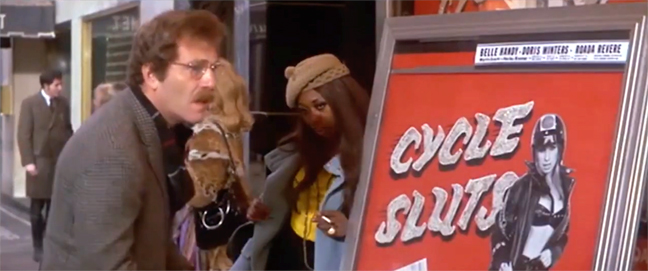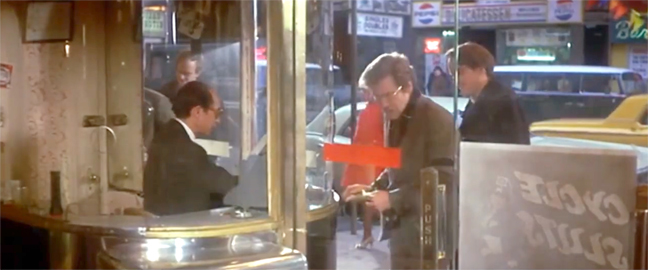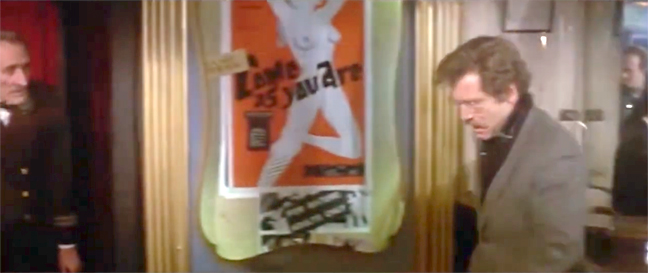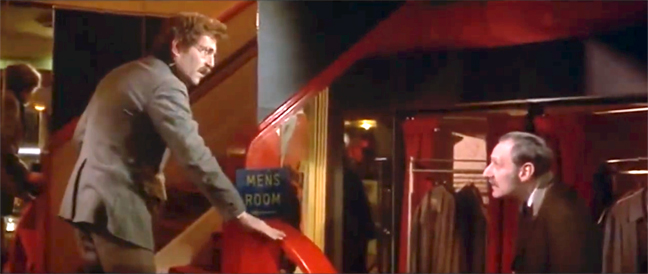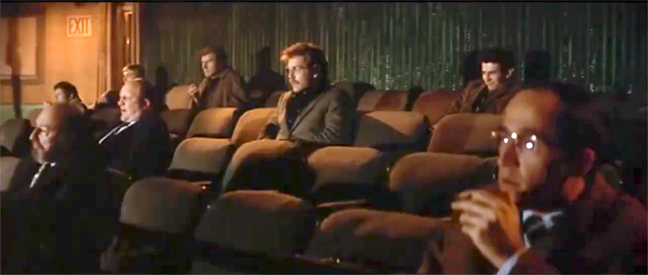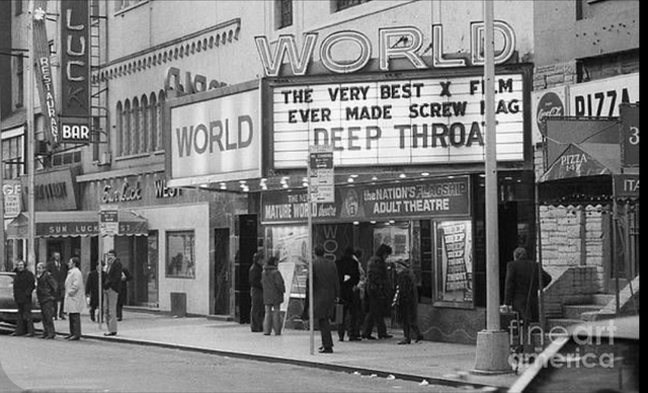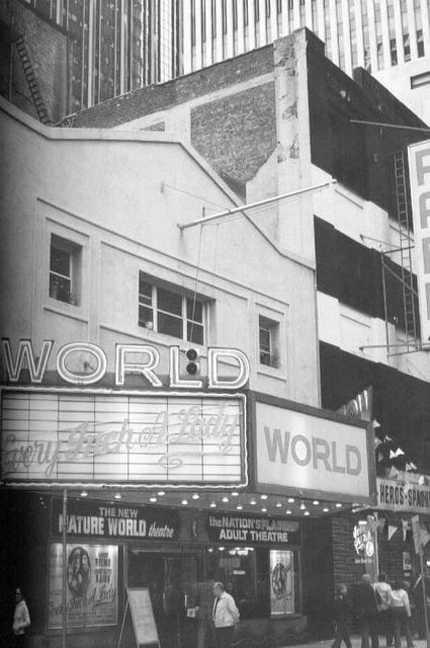 *
4. 'Cycle Sluts'
The Rialto Report first met 1960s sexploitation actress, Rita Bennett, years ago. She was living in an SRO building in a minuscule single room she shared with her large dog, Buck. The building was overcrowded with poor, unwell, and mentally unstable residents, and Rita spent most of her time behind her carefully locked door in a room that hadn't been cleaned in years. I joked that Quentin Crisp, who'd lived in a similarly messy space, always said that after four years an apartment doesn't get any dirtier. "It's just a matter of keeping your nerve," he'd say. Rita just looked embarrassed.
But Rita's problems were deeper than an untidy living space. She'd been an alcoholic for longer than she cared to remember. After our first few meetings, she either decided that she couldn't, or couldn't be bothered, to hide it. Years of good-time girl drinking in clubs and bars had taken a toll. Each time we met, she'd ask for a bottle of vodka, and part of each of visit consisted of her throwing up in her postage-stamp bathroom. To make matters worse, she'd been declared bankrupt.
One night, we took her out to a restaurant. She turned up looking like Audrey Hepburn, in an immaculate white dress and an unfeasibly large-brimmed hat. We talked about the films she made, the characters she'd loved, and the men she'd unsuccessfully avoided. At the end of the meal, she asked if we ever came across a sexploitation film that had starred Barbra Streisand. It featured motorbikes, she recalled. And leather. Fetish wear. We figured Rita was misremembering, but she insisted.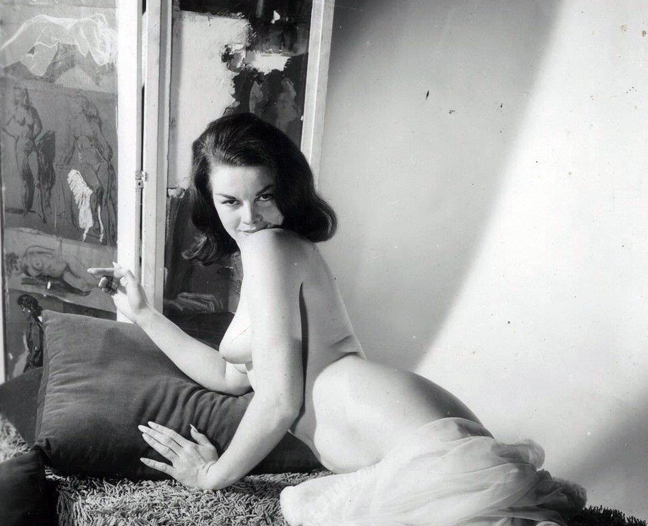 Rita Bennett
She had done a publicity photo shoot for the film with Barbra, she said. Rita spoke with a rare clarity about the day. Rita was topless, an arrogant gay model was there, and Barbra was a ham. Rita remembered she couldn't stop smiling while the photos were being taken. The photographer insisted that they all should assume moody, sultry, menacing poses, and Barbra obliged. But Rita was a Streisand fan, and the instructions were in vain. She beamed like it was her graduation, she said.
It had all taken place in a midtown film studio in the late 1960s, and she was paid $300. More than she ever got for a day's work on a movie set.
Years later, we found evidence: the photographs had been for the poster and the lobby cards for a sex film that Barbra's character starred in. They are displayed in front of the World Theater where George Segal's character sees them, and decides to investigate.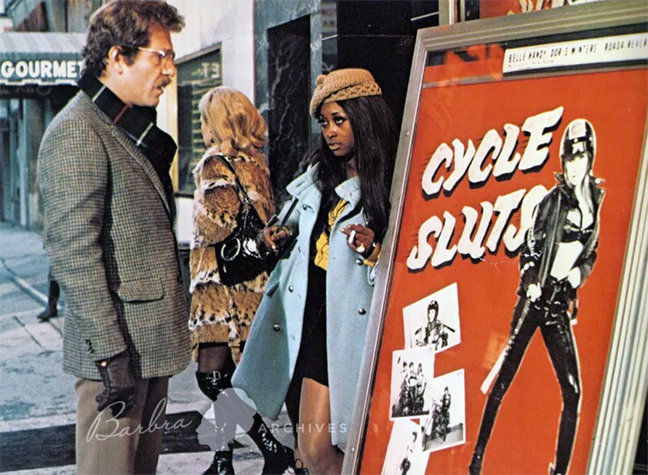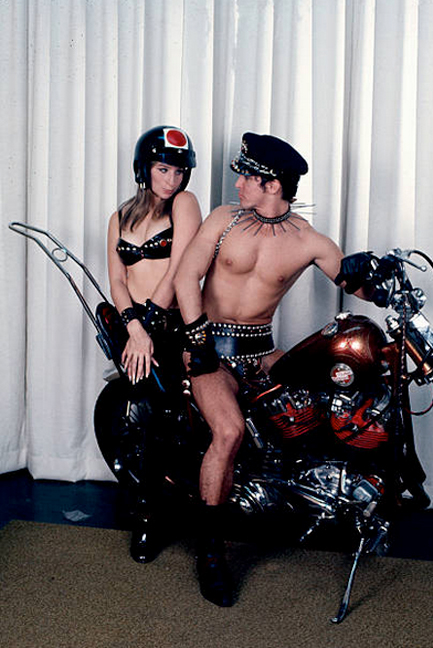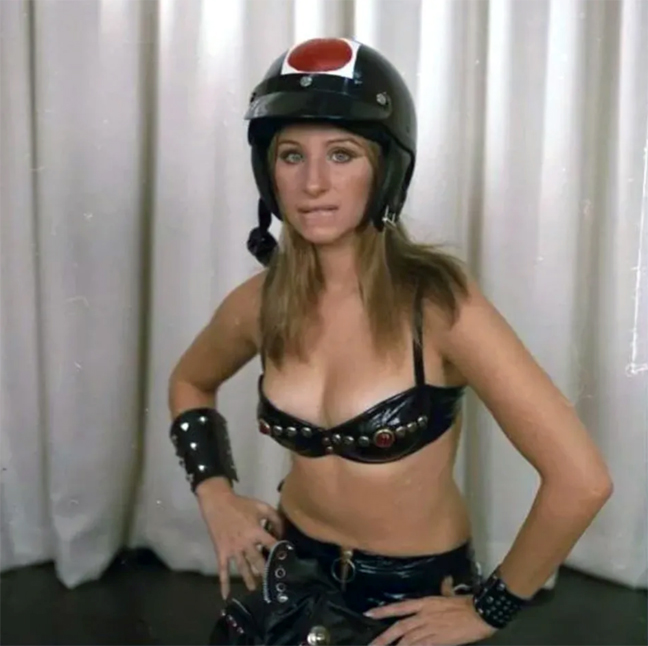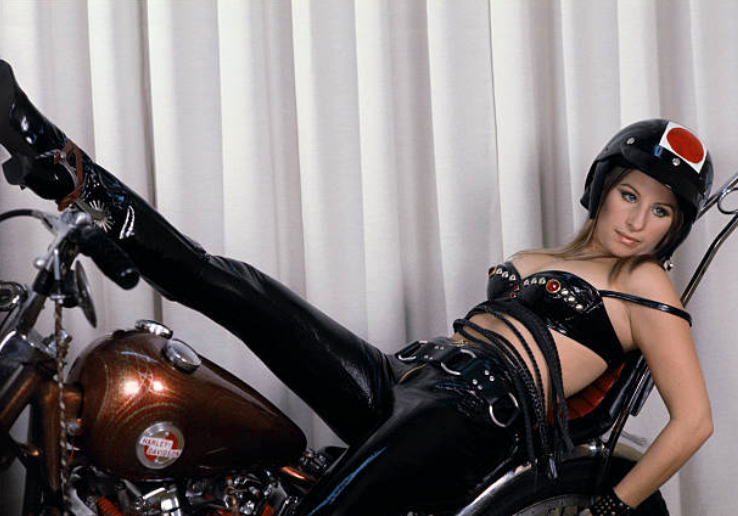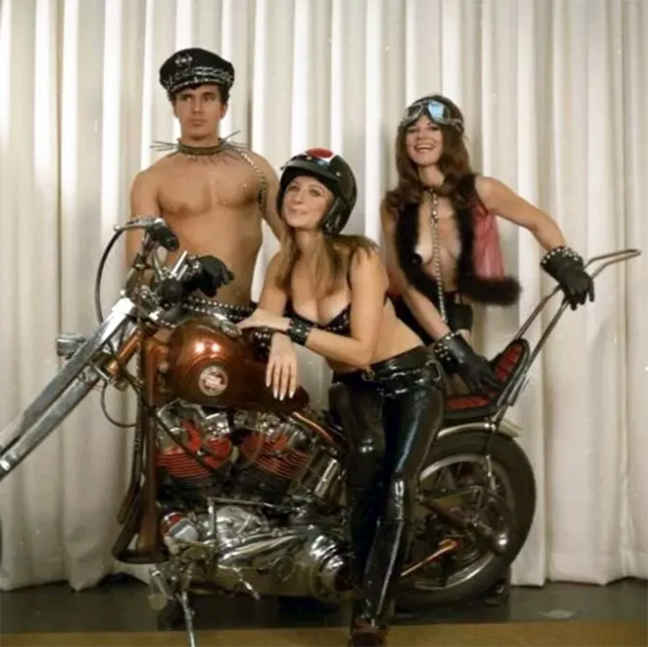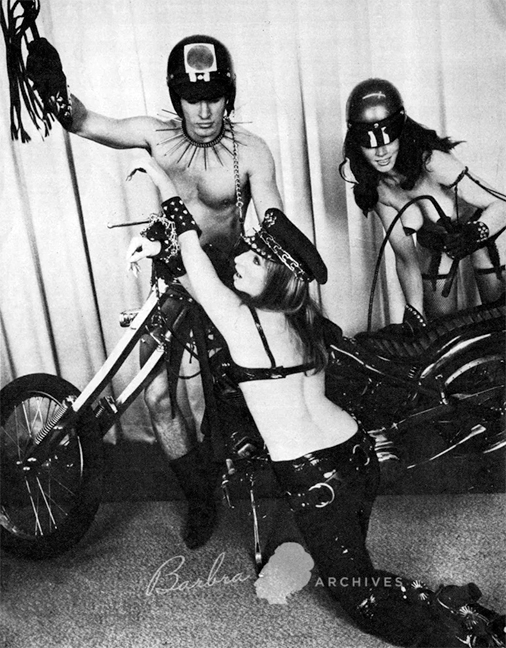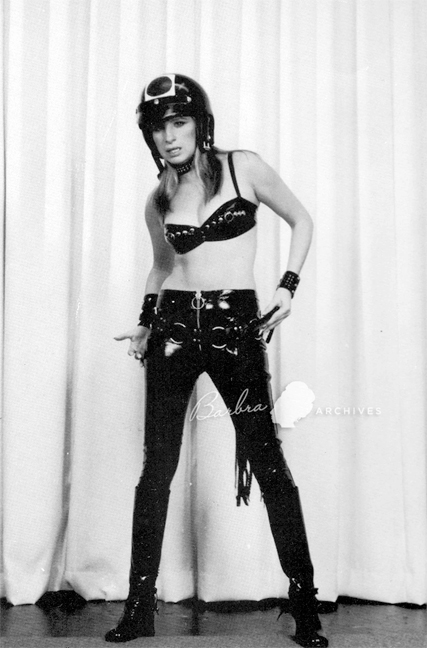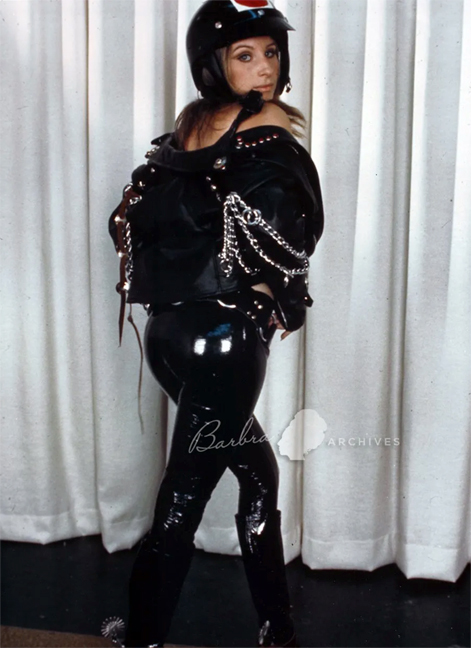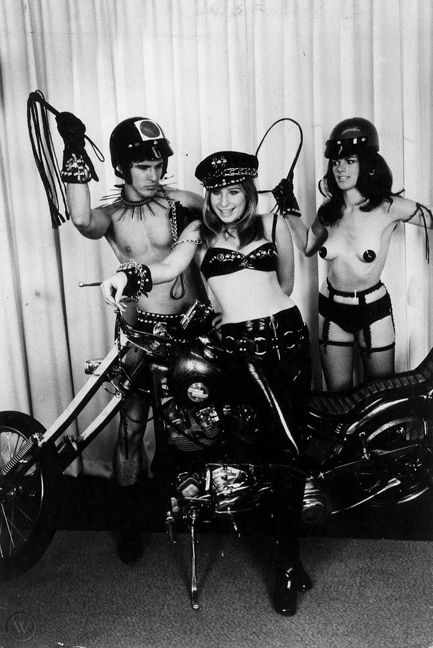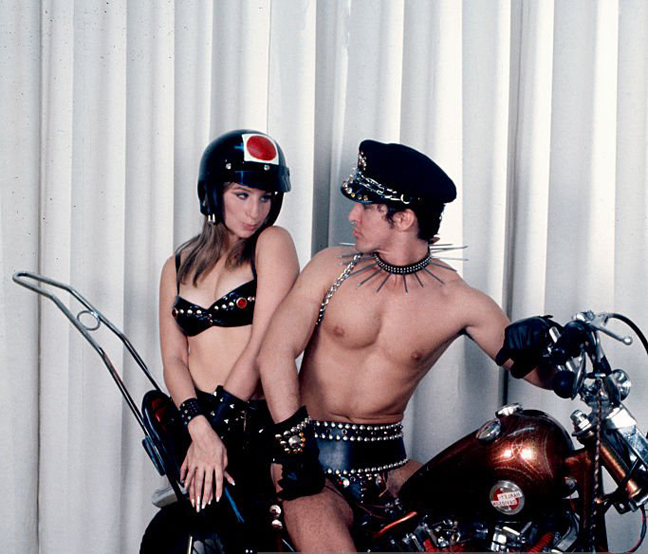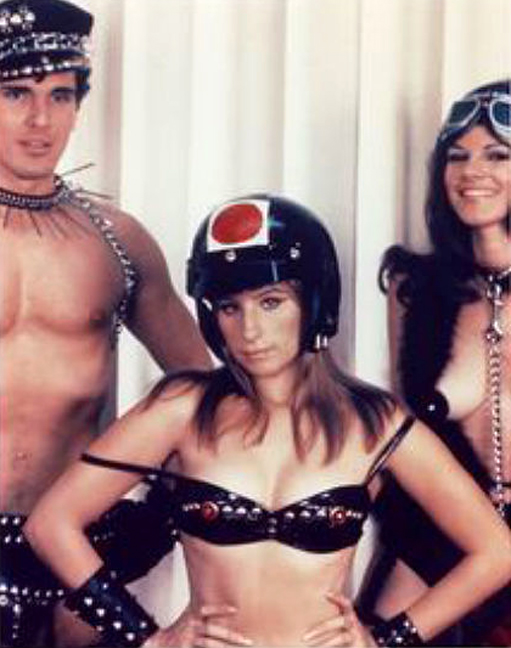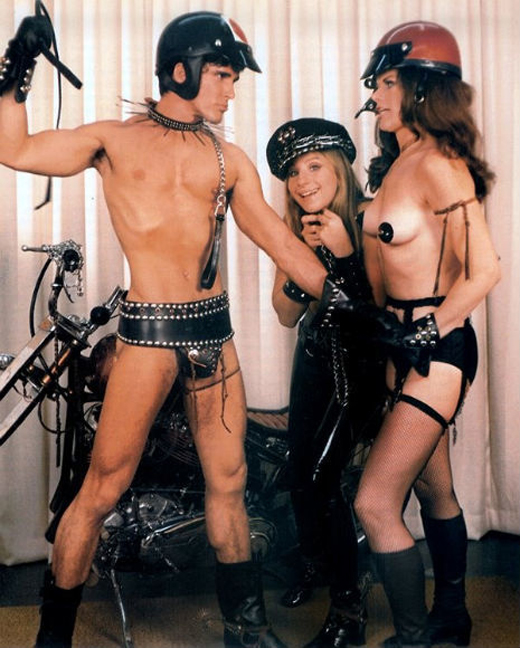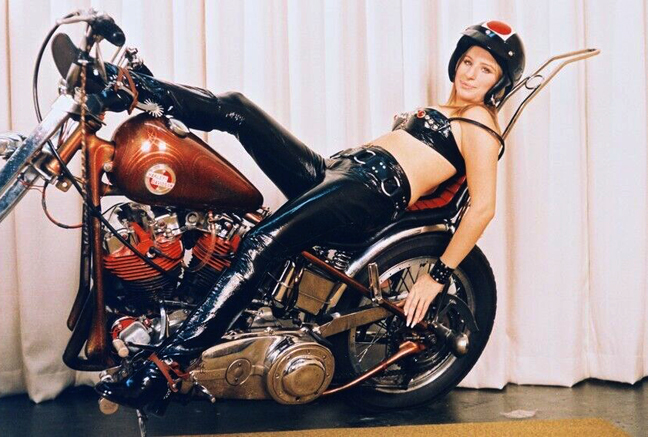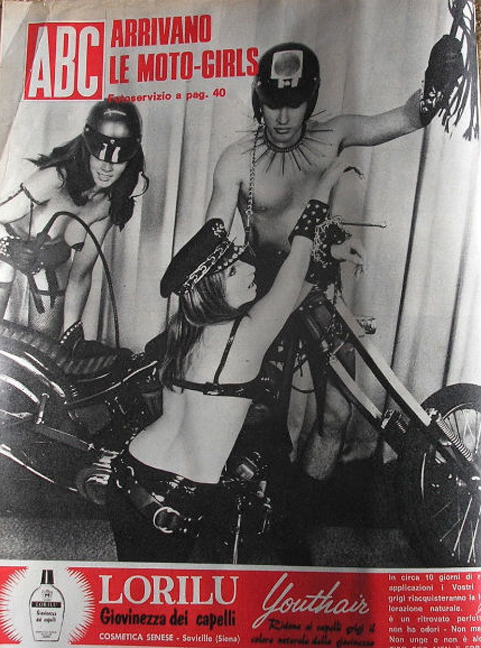 *