Podcast: Play in new window | Download
Subscribe: RSS
2014 marks the 25th anniversary of the publication of Jerry Butler's autobiography, 'Raw Talent'.
It was opinionated, frenetic, controversial, and entertaining. Just like Jerry Butler himself. Love it or hate it – and many loved it, and many hated it – 'Raw Talent' was a revelation. For the first time, a book by an insider blew the lid off the inner workings of the adult film industry and dished the dirt on its stars.
It was named after Jerry's best-known film, which told the story of a talented but struggling actor who gets sucked into making porn films, winning the fame he craved, but losing himself along the way. It was almost like porn was imitating real life. Except, here's the irony: Jerry Butler's real life was more extraordinary and crazy than anything he played on the big screen.
So what happened to the boy from New York with the raw talent? What's his place in the golden age of adult film? And how does he look back on that period?
On this episode of The Rialto Report, April Hall speaks to three people who know the Jerry Butler story intimately:
Bill Margold – industry insider, director, actor, historian – remembers the Jerry Butler years well and, as always, provides his own unique insights.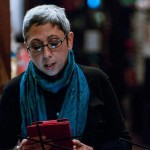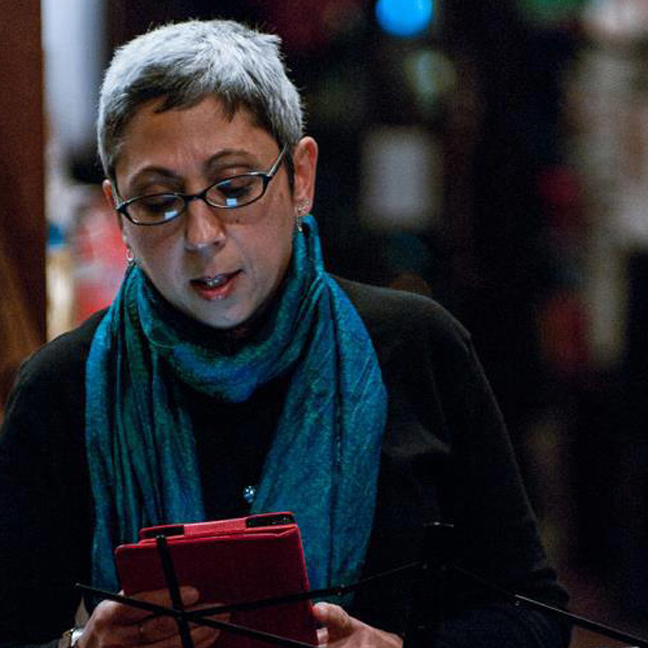 Cathy Tavel wrote 'Raw Talent' with Jerry Butler and Robert Rimmer. She remembers what Jerry was like, how she put his life on the page, and the fall-out from the book's publication.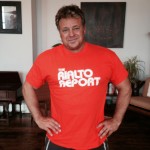 And finally, Jerry Butler himself – now working as a bus driver back in Brooklyn – looks back at the films, the madness, the people, and how he managed to survive the era.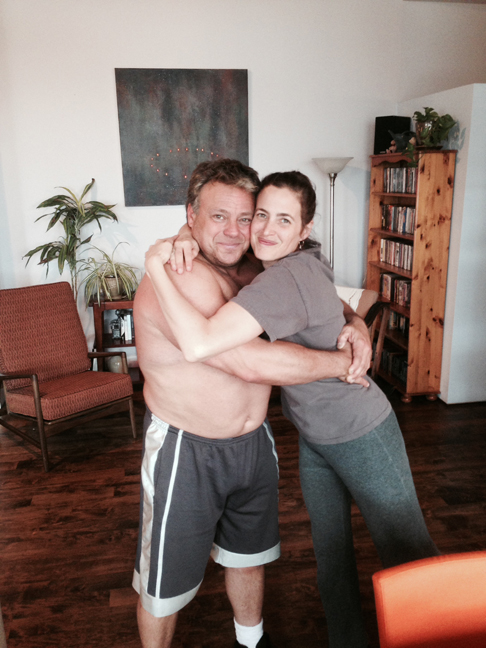 Jerry Butler and April Hall, May 2014

As an added bonus, writer Heather Drain from Mondo Heather has written an exclusive essay about Jerry Butler's film 'Raw Talent' which we are proud to present here.
Haven't I Seen You Somewhere?: Larry Revene's Raw Talent
By Heather Drain
Fate's an interesting creature. Mythological to some, a tangible reality to others and yet, a force that is going to come into play sooner or later. A tiny stroke of fate happened to me on my 18th birthday. Old enough to vote and getting lost in my favorite used bookstore. Like a moth to the flame, I ended up in the film section and standing out in black letters on a red colored spine was Raw Talent. I was not familiar with the book's main author and subject matter, Jerry Butler, other than maybe the old soul singer though looking at the cover, I immediately knew they were not the same guy. Closer examination revealed that this Butler was a handsome, blonde New York actor with a lot of demons who worked in the adult film industry. There was something about skimming through this man's words that pulled at me and needless to say, I bought the book.
Immediately, I delved in and discovered a revealing, come hell or high water biography that was rivaled only by Klaus Kinski's incendiary and tortured auto-biography, All I Need is Love. (Ironically, the latter is way more pornographic than Butler's book.) A lot of controversy resulted with Butler's lack of a filter regarding what he said about his fellow actors and actresses, though the finest detail is often the one that is most overlooked. There is no person that Jerry Butler is more raw and brutal about than himself. But all of that is for a different article.
Raw Talent the book took its title from the 1984 film directed by the great Larry Revene and written by talented screenwriter Joyce Snyder. It is one of Butler's best and given the emotional depth of his performance here, it is a crime of anyone to associate sensationalism before talent with this guy. Jerry plays Eddie Czeropski, a struggling actor trying to get his foot into the door. The film opens up with Eddie tearing it up an audition. Tears, angst, the whole nine yards, all before a completely jaded set of auditionees. Realizing their lack of attention, Eddie continues his line reading while pulling his dick out of his pants, tugging at it less like a sexual satyr and more like a child demanding to be seen. He promptly gets thrown out back into the pavement jungle that is New York City.
Paying the bills with a diner job, Eddie ends up with one especially persnickety customer, who shows up a few minutes before closing. Demanding to see the "whole carcass" of turkey to determine which cut she wants for her white bread club sandwich, this sets him off. Pissed and in the kitchen, Eddie looks up at a nudie photo on the wall and inspiration takes hold. By inspiration, I mean he gets an erection and begins to defile the cooked turkey. It is definitely one of the more surreal sights in adult film history and the ability to carry through with the act while remaining in character should have nabbed Butler an Oscar. You think Ethan Hawke could do any of that? Please. The cooked, seeping turkey has more humanity and character than a lot of Hollywood chumps.
While the cranky customer is chowing down suspiciously on her white bread club sandwich, Eddie's friend and coworker, Donny (Joey Silvera) starts telling him that he needs to go out and meet some girls. When Eddie complains that he doesn't make enough money, Donny reveals that he is getting to be with some of the hottest women and on top of that, he's the one getting paid. Turns out, Donny is doing some small time acting in porn for some extra dough and other sundry perks. Eddie immediately starts asking questions. His buddy is hesitant at first but lets Eddie come along with him on a shoot.
Any horny, pie-eyed visions of a sexy porn shoot are coolly shot down as Donny and his gorgeous but bored looking partner, Alice (Rhonda Jo Petty), are barked at by their director, Carolyn (Lisa de Leeuw.) The mood for amour is further dampened when Donny gets his gum stuck in the Alice's nether hair. However, it is when Donny ends up finishing too early and internally, that he suggests his buddy to a highly pissed off and agitated Carolyn. Despite her initial reservations, she agrees and gives the nervously excited budding actor a chance. Eddie dives right in and despite the very unerotically charged atmosphere, he manages to get the job done with great success.
After doing several movies for Carolyn, Eddie retires from adult as his 'legitimate" career starts to take off. Invited to a private shindig at Carolyn's, he breaks the good news of his latest gig, a part on a soap opera, to her, her lover Raymond (Jose Duval) and a pretty, blonde escort, Nancy (Cassandra Leigh.) Raymond, a non-adult film producer, is intrigued and mentions to Carolyn a part in one of his films that Eddie would be perfect in. The brassy Carolyn immediately dismisses the idea and talks about Eddie as  her plaything, even telling him, "You're just a pet." A sexual scene soon breaks out, leaving Eddie feeling used and weird. Despite that, he's interested in Nancy, who quickly rebuffs him, stating that she doesn't want to be with anyone who also "does it for dollars."
His day soon grows worse as he randomly gets attacked by a bunch of thugs in an alley! However, in a twist of fate straight off of the Chuck Norris eating a ham sandwich-of-dada train, Eddie is also a skilled martial artist and ends up wailing on each and every dude. There's even some strange subliminal images inserted, including a broken cassette tape. These are combinations you are not going to see everyday.
Eddie makes his soap opera debut. He's looking good though Carolyn and her lesbian lover, Marie (Chelsea Blake) watch it giggling and snarking on how cheesy it is. Unfortunately for him, Eddie's time in soaps ends up being short lived, thanks to the network heads discovering his former occupation. Like many of his real life counterparts, Eddie does the talk show circuit and ends up meeting a sympathetic and currently employed soap opera actress, Monica (Tish Ambrose). The two spend the night together, resulting in of one of the most exquisitely edited, bordering on psychedelic sex scenes ever. It's beautiful and it just may give you seizures.
The morning after, they talk and Monica points out that they have the same agent, stating that he must have known about all of this since their agent booked him the show that they met on. This is all news to him and when he realizes that the same agent also works for Carolyn, he decides to pay her a little visit. Thoroughly pissed, he initially seduces her, which in fairly short order escalates into a full on rape with her head over a spraying bidet. She ends up pressing charges, which strangely seem to not go much of anywhere.
Hungry for work, Eddie ends up shadowing Donny on yet another side gig, this time as a stripping telegram or a "peel-o-gram." While he was hired to entertain Shirley (Taija Rae), he gravitates towards her giggling, blonde coworker and friend (Danielle.) All this despite his bizarro-world dance moves that are a hybrid of sexy-man-dancing and kickboxing. Instead of being frightened, Shirley's friend digs it and her and Donny end up making it on the couch. Shirley's couch. Eddie follows her to her room, for an innocent chat and to also give his buddy some privacy. She initially has her guard up, but starts talking with him. He finds out that she is a receptionist in Long Island and she starts quizzing him on his acting work. Not impressed with his resume including soap operas and PSA's, she keeps prying him for something she's heard of, so he mentions that he had a bit part in the Vietnam War.
The two of them do end up hitting it off and are soon dating. He ends up asking a big favor of her, namely involving getting intimate with him and an old war comrade of his named Richie (Ron Jeremy). Hesitant at first, Shirley ends up agreeing to the three-way. However, he ends up catching the two of them keeping it going while he's out. Viewing this as an act of betrayal, both Richie and himself get into a crazy karate fight scene, complete with shirtlessness, loud noises and Shirley's loft suffering quite the beating.
The fight ends up signaling the end of their relationship and Eddie's back in the cramped squalor of an apartment. He gets a surprise visit from Nancy that's on the sweet, personal side. One that is actually beyond sex. His life gets even more intriguing when out of the blue, Carolyn, on Raymond's request, has Eddie audition for a non-X rated action film. Because she is still understandably bitter about the whole-bidet-rape situation, has the main feature of his audition involve him having to fight the other actor up for the role. Does Eddie win and get another crack at non-sex films and find love with Nancy? Or does she disappear and he fail his audition?
Raw Talent is a film that I went into with high expectations, all from years of build up and it truly did not disappoint. If you watch this film expecting a typical, beans & franks porn-fest, then you are going to be left long-jawed and unfulfilled. This is a real film complete with all the main contributors acing it. Revene's direction is firm enough to keep everything on track, but loose enough to enable the film to have a warm and unique flow to it. Everything he does here feels a hundred percent adept. Joyce Snyder's writing is equally great, with bits of humor, drama, weirdness and yet at its very core, intensely human. One of the best scenes is towards the end, where Nancy starts playfully touching herself in front of Eddie, while they are talking. But instead of this being a five minute long, saucy scene, it ends up leading him to reveal about having to do the same thing for a sleazy "legit" industry bigwig. All in the hopes of getting a job, which didn't even materialize. It's a brilliant example of utilizing sex as a character revealing tool, as opposed to a mere visual indulgent for wanking.
Then there is the acting. Butler owns this role and this film, signed, sealed and delivered. From the opening scene of him crying in his audition to the final frame, he is perfect. It had to have been somewhat surreal to play a character with so many parallels to his own life, minus a few key elements, like rape and karate. But part of that is tied to the genius of Snyder's script, because Eddie is not necessarily just inspired by Butler, but mirrors elements of what a lot of classic male actors went through. Whether this is Eric Edwards having his Close-Up toothpaste commercial yanked or Harry Reems losing the role of Coach Calhoun in Grease, this is the hypocrisy these actors have had to face. No one had a problem in Hollywood giving roles to infamous man-whores like Warren Beatty or parent-of-the-year-in-no-ones-universe Ryan O'Neill, but having consensual sex on film? That's taboo. Morals can be a muddy thing, especially with those whom decide to pick and choose them.
It's also a testament to how likable and great Butler is here, because you will still find yourself liking Eddie even after the whole rape scene with Carolyn. Speaking of which, Lisa De Leeuw is terrific as the beautiful but hard as nails on the outside and inside film director. She's a terrific villain of sorts and is a great contrast to the masculine but sensitive Eddie. The rest of the supporting cast are good, with both Rae and Leigh standing out in particular. Jose Duval also brings a sense of European sophistication to his role as the elegant and oddly open minded Raymond.
Unfortunately, Raw Talent is another example of a classic adult film whose current release is the mutilated ghost from the recent past era of Meese Commission/Cambria Law cuts. I haven't seen this cut, yet, but from all accounts it is missing the turkey scene, ALL of the fight scenes and the rape of Carolyn. This is obviously a good chunk of the film, with at least ¾ of it being pertinent to the plot. In a day and age of where you can watch legal porn full of spitting, choking and all sorts of bodily fluid interplay a go-go, it is depressingly ridiculous that you have to resort to bootlegging to get a copy of a legitimate film, not a porn, that has staged fight scenes and explicit sex that does not violate any solid law at this point in the game. Something needs to give to where we as an audience are treated like what we truly are: freethinking adults who can make up our own minds over what we do and do not want to see.
That said, Raw Talent is a truly great and wonderfully made film that is worth seeking out, though definitely look out for the uncut version.