'Kamikaze Hearts' depicted the real-life relationship between adult film actresses, Sharon Mitchell and Tigr, and the making of an adult film in San Francisco.
Or did it?
Ever since the film's release, it has been interpreted in different ways.
Was the film a quasi-documentary – capturing the breakdown of a real-life love affair against the backdrop of drugs, adult films, and power struggles?
Or was it a fiction – a series of imagined scenarios based on a carefully written script and acted out for the camera by a group of adult industry regulars?
Ashley West speaks to the cast and crew members of 'Kamikaze Hearts' to piece together the story behind the making of a cult classic.
"Vibrant… Gritty… Enthralling" – San Francisco Chronicle
"Juliet Bashore's 'Kamikaze Hearts' is a startling potent and continuously riveting film with no taboos left to break" – The Village Voice
"'Kamikaze Hearts' drags you to a certain place – the world of lesbian-junkie porn stars – and keeps you there for 80 minutes. If you're excited by that place, or even if you find that place disturbing, you'll like this film because it's so relentlessly inside the world of naked bodies, make-believe, addiction, despair, two-bit sleaze and two-bit dreams" – L.A. Weekly
Update (November 2014):
'Kamikaze Hearts' is now available for streaming here!
_______________________________________________________________________________________________
Cast of Characters:
Juliet Bashore                    – director
Sharon Mitchell                 – actress
Tigr                                         – actress
George Csicsery                 – actor (and documentary filmmaker)
Jerry Abrams                      – actor (and adult filmmaker)
Jennifer Blowdryer          – actress, wardrobe (and musician, writer)
Jon Martin                          – actor
David Clark                         – actor (and makeup artist)
Fast Floyd                            – actor (and musician)
John Knoop                        – editor
*
Background to 'Kamikaze Hearts':
Jonathan Rosenbaum, The Chicago Reader, September 1, 1988:
Alternately distressing, instructive, contestable, and fascinating, Juliet Bashore's 1986 documentary about a lesbian couple working in the porn industry – a cynical older woman (Sharon "Mitch" Mitchell), who is a seasoned porn star, and her lover (known as Tigr), who is an uneasy newcomer to this world, where drugs play a significant role – offers a disturbing glimpse of the modification of bodies, feelings, and lives.
George Csicsery (Actor in 'Kamikaze Hearts', Documentarian)
Some people don't believe it's a fictional film and have categorized it as a documentary, while other people see it for what it is; a pure narrative film.
But that begs a deeper question: Is anything a documentary?
In many ways, I think that is either the genius or the downfall of 'Kamikaze Hearts'.
Juliet Bashore (Director, 'Kamikaze Hearts')
I shot 'Kamikaze Hearts' between college and grad school (I studied both literature and experimental film production at the University of California, Santa Cruz – which included a heavy dose of semiotics and critical theory), and was a directing fellow at the Conservatory of the American Film Institute.
My prior directing experience was pretty much limited to music videos and fringe projects around the San Francisco art/punk music scene – I was green and wet behind the ears!
That was quite a scene in those days, with places like Videowest, Target Video, fringe galleries like Jetwave, clubs like the Fab Mab and the Savoy Tivoli. It was a regular post-punk-retro-beatnik renaissance, populated by bands like Black Flag, Dead Kennedys, Tuxedomoon, Flipper… I grew up in the middle class hotbed of Orange County, so this was very, very exotic to me.
While I was in college I did a long-term internship working for the great documentary filmmaker George Csicsery.
George Csicsery has been an independent filmmaker since 1968. Born in Germany in 1948, he immigrated to the United States in 1951, and has since directed 27 films – dramatic shorts, performance films and documentaries.
George Csicsery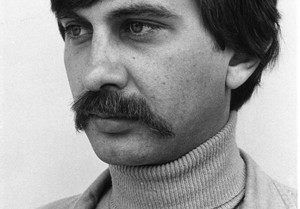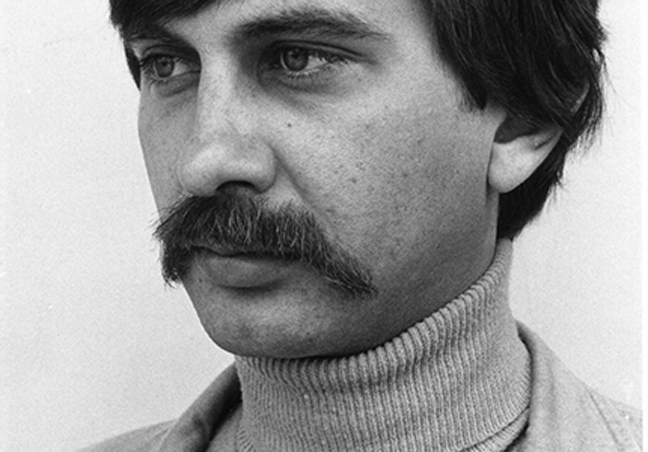 In 1979, I got a grant to make a documentary of the influence of television on culture. It was called 'Television, The Enchanted Mirror'. Part of the grant was from the state of California and it stipulated that we hire an intern, paid for by them.
We interviewed three or four people who had applied into this program for the project – and Juliet's the one that got hired. She was project assistant for that documentary for about a year and a half until we finished the film in 1981.
Juliet Bashore
One day, one of the film people I met through George asked me if I wanted to make some extra cash as a production assistant on a local film – which to my absolute and utter shock turned out to be X-rated.
I was completely gob-smacked by the experience – it was so surreal. Remember, I'm from Orange County. Here they were, performing the most intimate of acts in the most public of circumstances. Here were the most fundamental taboos wrapped up in this thick veneer of feather boas and glamour.
George Csicsery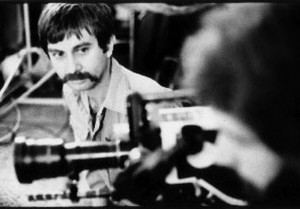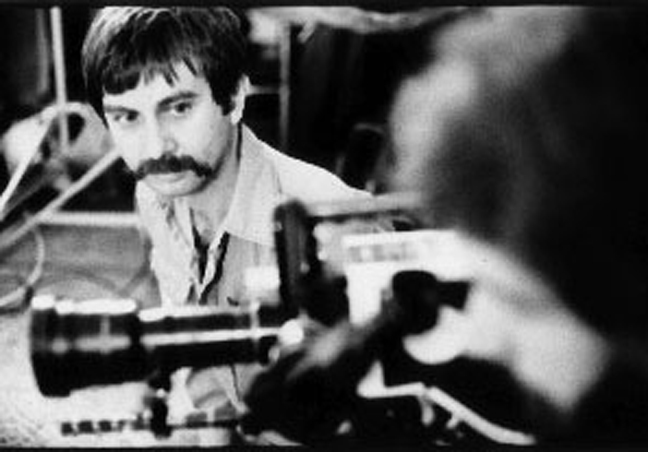 I had a series of jobs as the 'script girl' on a number of these adult films – overseeing the script and continuity just to keep the storylines going. This was a period where people were making 'big' films of this kind. I think I was probably getting about $50 a day just to keep the script going.
Juliet Bashore
I can still remember that first film as Annette Haven pranced out, truly glowing and radiant from the closed set (off-limits to me) in her spotless pink tracksuit. I mean, talk about cognitive dissonance. Honestly, it was fascinating – not to mention totally underground and illegal in those days.
I thought, "I've got to find a way to make art out of this." I worked a few more of those gigs, telling myself I was "doing research" but frankly equally thrilled to be paid (and very well) in hard, cold (probably Mafia) cash.
What a world.
*
Pre-Production of 'Kamikaze Hearts':
Juliet Bashore
My mother was an aspiring avant-garde playwright, and a snob (in the mold of frustrated artists generally). I was brought up to hate Hollywood and American pop culture and all its "shallowness."
To me, the X-rated film industry was a metaphor for Hollywood and, by extension, for the rest of American culture.
For the most part, people on those sets did not aspire to be there. They were there by default. Even (or maybe especially) the actresses, whose dreams most certainly were originally of Hollywood, not porn, stardom. To me this was a modern 'Death of a Salesman'.
It was on one of those films I met Tigr.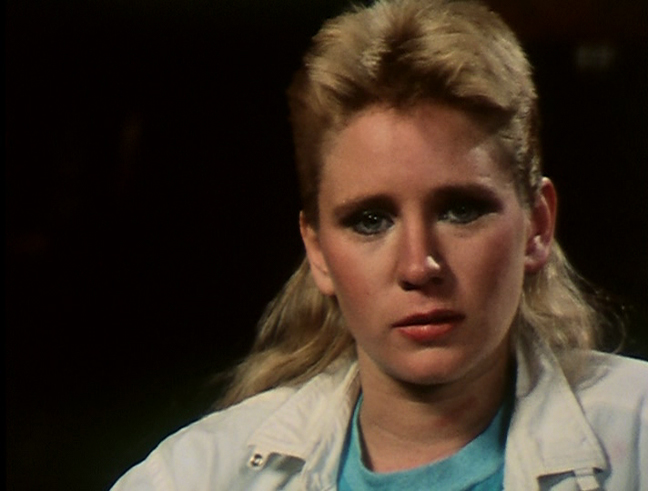 Tigr was a 26 year old adult film actress who'd been appearing in adult films since the early 1980s. Described as a "scrappy gamin" by the LA Times, she specialized in teenage girl roles. By the time she met Bashore, Tigr had started to work as a production assistant on adult film sets in addition to her acting roles.
Juliet Bashore
Tigr was probably my boss, maybe the production coordinator. And we got to talking. She too was amazed by the surreality of this world – and thought it would make a great subject for a film. And of course she knew just the woman to star in it…
Sharon Mitchell (actress)
I was still living in New York at the time, and had been making adult films since I was 17. I also had a pretty bad heroin habit, caused in part by the fact that I felt I should be in the mainstream entertainment industry. I trained as a dancer, I could sing, and I'd taken acting lessons, but all that kind of work dried up when I became established as a porn star. I wasn't complaining because I knew what I was letting myself in for, but I was dealing with a lot of unresolved feelings.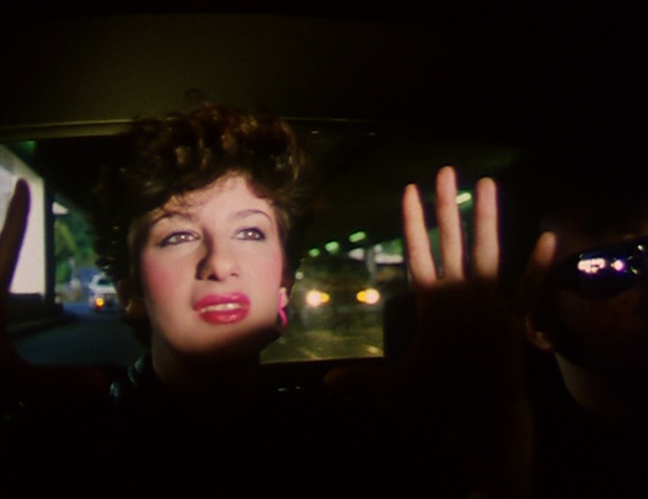 Juliet Bashore
The question really was "How do we maintain our sanity?" That is, what mechanisms come in to play to resolve the dissonance between our dreams, our aspirations, and our realities? To what extent does American culture serve to numb us from our existential regret? So, this is the fundamental basis for the tension between the documentary and the fiction in the film.
Sharon Mitchell
'Kamikaze Hearts' was a 'docu-dreama'. All of the producers in it, and the movie sets were a parody of an adult film.
Juliet Bashore
The whole film was completely storyboarded, leaving space within those boarded shots for improvisation. The final edit matches the original storyboard pretty much shot by shot – with the exception of a few additional scenes that were added later. But even these pick-ups were planned for.
I was friends with Spalding Gray and was very influenced by his ideas of… "extruding" real life into art. He also introduced me to the work of Harry Stack Sullivan, which influenced my approach to the interviews.
George Csicsery
It was definitely a scripted project. The fact is that the scenes in the story, as far as I recall, were scripted and then improvised as they went along between the principal characters.
The actors knew roughly what she was doing and were pulled into scenes where needed, if I remember it correctly.
Juliet Bashore
I think that it is pretty common today, but I had a difficult time explaining the boarded improvisation concept at the time to some crew members. I remember Charles Webb muttering over and over "It's neither fish nor fowl!"
The primary cameraman, Stephen Lighthill, was particularly off-put by the approach and before he saw the film asked that his name be removed from the credits – which I did. I remember one meeting where he suggested that we grab some cutaways of billboards showing how women are exploited. This was just too heavy-handed for me. I think he just didn't understand the approach I was taking, and I just wasn't able to communicate it.
Stephen Lighthill went on to a respected career as Director of Photography in television and documentaries, and is currently the President of the American Society Of Cinematographers (ASC).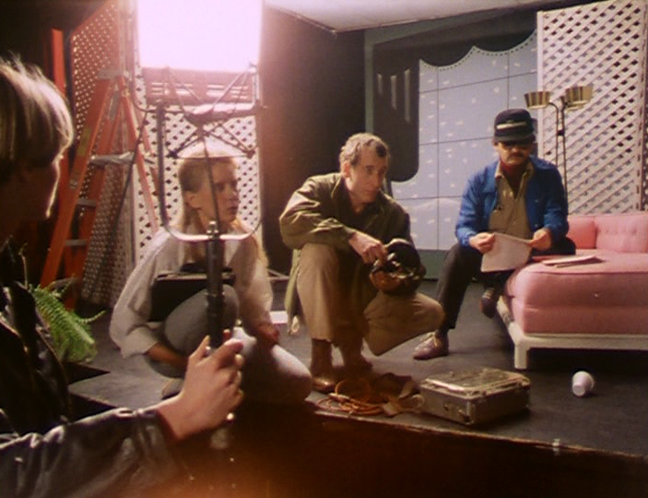 Sharon Mitchell
We knew what we wanted from each scene, but we encouraged everyone to be themselves. Or, at least, to be characters they were assigned.
Juliet Bashore
We created our own film set; it was largely sort of a "realistic habitat," in which everyone just behaved normally. I think about half the people on the set thought it was a totally straight documentary. For one thing, that way they wouldn't get nervous about "acting."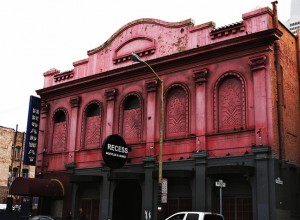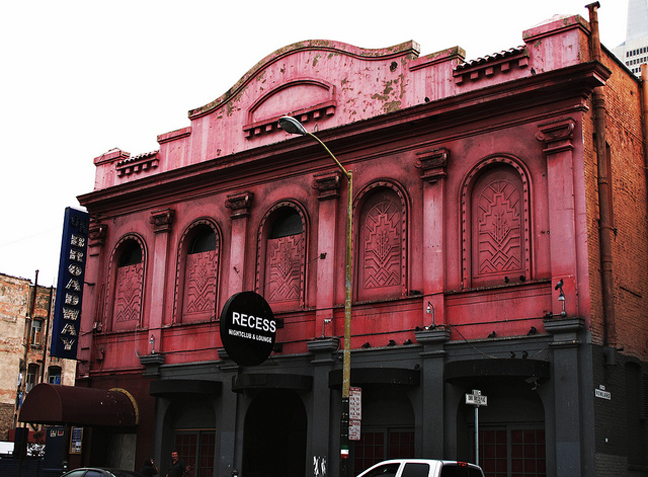 It was mostly shot on location at the Mabuhay Gardens, I think. There were so many issues about using actual film sets – not the least of which were concerns on the part of producers that we would be getting some sort of unfair financial advantage. So, we basically just recreated. Maybe there were some sorts of legal issues, too.
The strip show was shot at some skanky old theater down on Market Street.
Jennifer Blowdryer (actresss, wardrobe)
I never met the producers of the film, but the story on the set was that the reason for the movie was that the producers had a certain amount of money to wash from some hash deals done with the Hare Krishnas.
'Kamikaze Hearts' starts shooting in 1984.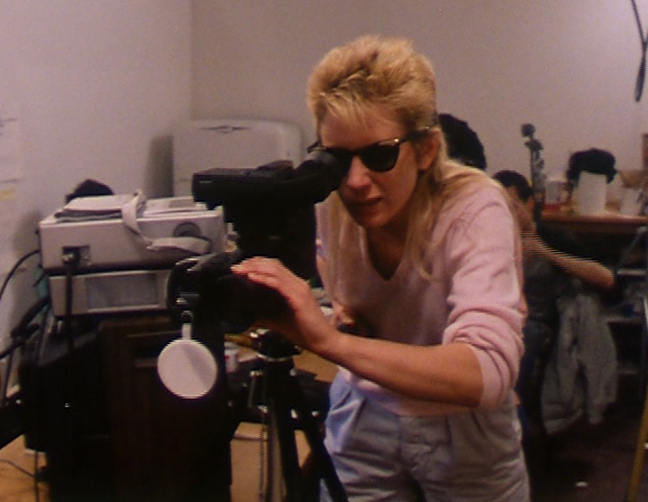 *
Sharon and Tigr:
The film opens with Tigr having graduated from acting to directing. Mitch has come from New York to San Francisco to star in Tigr's porno version of 'Carmen', and Tigr is explaining that she fell in love with Sharon Mitchell in front of the camera.

Juliet Bashore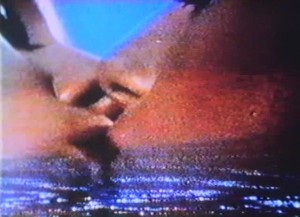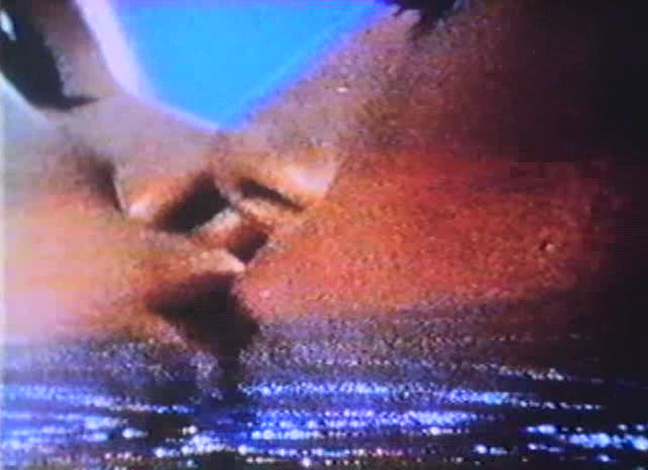 Human relationships have a habit of playing themselves out cyclically – and we just found the story arc within the recurring, predictable ebb and flow of Mitch and Tigr's relationship and harnessed the film's structure to that. It was basically 'The Hero With A Thousand Faces' (1949) mapped out in a verite' style.
Sharon Mitchell
I'm not going to get into things that may not be mutually disclosed, but Tigr and I had a great time together. It was a fun relationship. I mean we did some pretty intense things together, but I'm not going to get into a lot of detail because she's a professional now working in San Francisco.
Tigr in 'Kamikaze Hearts':
"When I first met her I thought she was sleazy. She needed to make a living, she was fucking on camera – I thought she was just another dumb porno slut. But I was wrong."
Juliet Bashore
Mitch is completely brilliant in my view, an amazing woman. Of course she was a complete exhibitionist – in the most vital, passionate sense.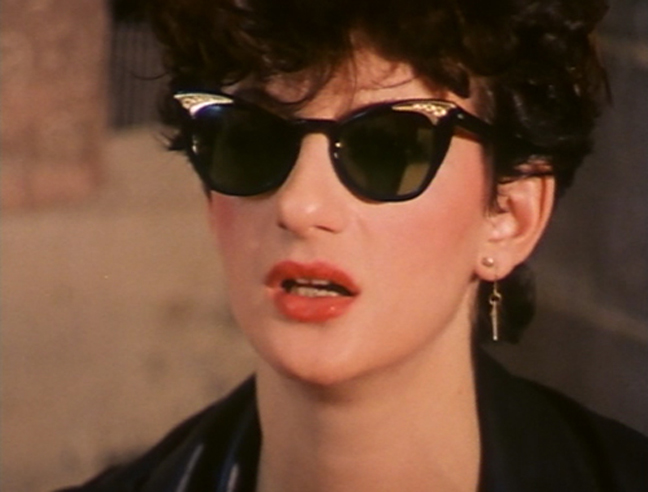 Tigr in 'Kamikaze Hearts':
"She comes in: leather jacket, New York, bit of a punk. I immediately flashed to… "too cool, what is a woman like this doing in a business like this?"
I became different. I changed. I wanted to be like her. I wanted to be streetwise. I wanted to know how to use a needle… Goddamn irresponsible, gorgeous, sleazy porno slut. And she has it. And I mean, she's this woman from New York City, who's Italian, and she's hot, and she speaks street language, no one can fuck with her, right? And there was some sort of power that she had that a porno person doesn't have."
"Sexual Power Fuels Porno World of 'Kamikaze Hearts'", Kevin Thomas, LA Times, April 26, 1991:
Power – sexual power – and its treacheries are what "Kamikaze Hearts" is all about. Mitch is a totally uninhibited, full-time exhibitionist whom we believe when she tells us she loves to engage in sex in front of a camera. She revels in her sexual magnetism, exerting it constantly. However, she herself is hooked on this power over others as surely as she is on cocaine.
Jennifer Blowdryer
I'm sure we started off friendly enough, but, you know, they were just mostly kind of rude after a while. Sharon and Tigr said I was such a Barbie doll because I didn't want to work topless. They thought they were more "authentic" because they had a drug habit and wrote bad poetry in this journal.
George Csicsery
Sharon was having drug issues and that probably contributed to the overheated environment.
Jennifer Blowdryer
I didn't get to know them well but I just thought they were just phony jackasses. They were jerks. I mean junkies are jerks. Especially with pretensions in the arts. Then there's the spiking, and then there's scribbling some bad poetry, and some drama, and so it just seemed they were jerks.
Sharon Mitchell
Making the film was fun, but it was toward the end of my relationship with Tigr, when we were breaking up, and so, yeah – it was a difficult time. The drugs were cracking me, cracking my personality.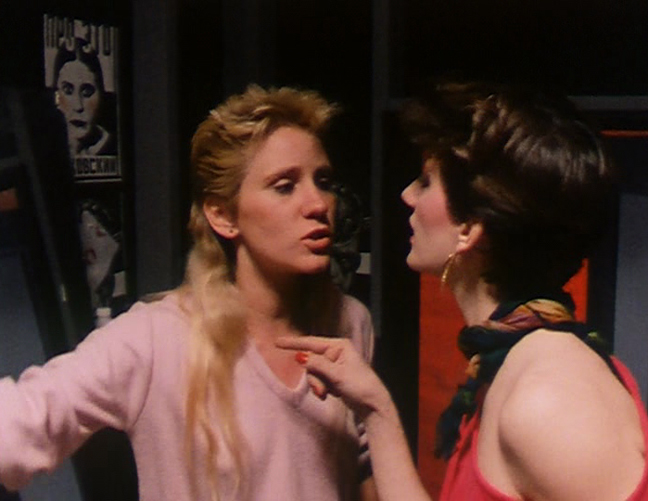 During the film, Mitchell appears in front of an audience, and speaks about the arbitrary boundary between narrative fiction and non-fiction.
She says the film has the working title of 'Truth or Fiction'. It is "a surrealistic look at myself and my girlfriend and the way we look at the X-rated film business and our relationship with each other, and it's very nice…
I don't know whether I'm more truth or more fiction."
"Sexual Power Fuels Porno World of 'Kamikaze Hearts'", Kevin Thomas, LA Times, April 26, 1991:
With each viewing it becomes clearer and clearer that the forthright and detached Bashore, a punchy, no-nonsense director with a wry sense of humor and compassion, does not share Mitch's inability to distinguish between truth and illusion – something Mitch insists that she does not worry about.
Juliet Bashore
I think Tigr's original motivation for making the film was that… she wanted to do something big for Mitch, to show her potential as an actress, and of course to get her back again in a scene in front of a camera with her. Of course I don't know if the passion with them was only really there when there was a camera present. But maybe those were the terms of the relationship.
For Tigr, I think, in a way the whole film was kind of her gift, her tribute to Mitch – with its complex culmination in the final scene.
'Kamikaze Hearts' review, Time Out magazine:
Mitch is a shameless camera-hog, rabbiting on about joy and fulfillment through porn; Tigr is superficially less flaky, but collapses dramatically in the harrowing last scene.
Sharon Mitchell
In the film's final scene, I actually shot coke in front of the camera; Tigr and I… What can I say? It was a difficult time for us. It was the end of our relationship.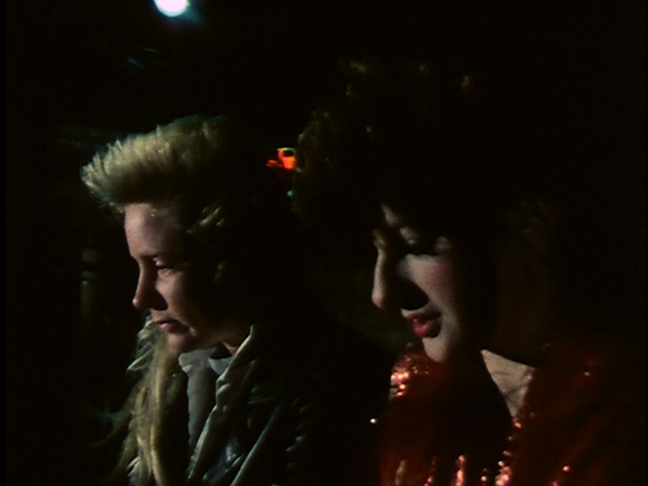 Juliet Bashore
You know, the final scene had a sort of ritualized quality – not just the ritual of shooting up, but the performance of it, in front of the camera. I think part of Tigr really wanted to please Mitch with this. But I don't know, there was a lot of subtext here between them that I felt I was not privy to.
The drug itself functioned as a kind of truth serum. So, in a way, the space, the scene itself, was a confessional. And the camera was the priest.
Sharon Mitchell in 'Kamikaze Hearts':
"There is no legitimate or illegitimate anything. No one dragged you into anything. This [she holds up a needle] was my dick and I fucked her with my dick. And I waited for this relationship to mature. This is a movie within a movie within a movie. This is timeless."
Juliet Bashore
It was the ultimate exhibition, the ultimate taboo, and so there was a certain thrill to this performance that went beyond the taboo-breaking of pornography, kind of the equivalent of the "money shot" in a porn film.
Mitch references that when she says "this was my dick" – though of course this has several more layers of meaning, a kind of delicious, final ambiguity. Heart-breaking.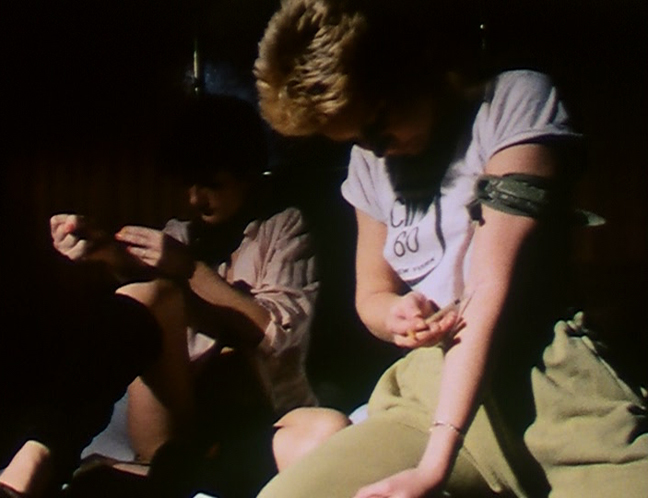 'Kamikaze Hearts' review, Time Out magazine:
The film belongs to the frighteningly blank Mitch, who has clearly been turned inside out and torn in the process. A tough cookie who's also a figure of supreme availability, she embodies the contradictions explored in the film.
Sharon Mitchell
I'm not sure if it was a realistic portrayal of our relationship. I only saw it once. Probably not, to be honest.
*
Kamikaze Hearts: The Cast and Production
In 'Kamikaze Hearts', George Csicsery played the role of 'Duke' – the director of the porn movie being shot over the course of the film.
Juliet called and offered me an acting part. I was really flattered. No one had ever asked me to act… She offered me this part to play the director of a porn film. So for once I was just an actor on this production and nothing else.
There was a lot of hanging around on the set while things were being discussed or other scenes were being shot. Mostly it seemed like there was a lot of talk about how to film it.
I do remember that when my time came, I was directed to act more over the top and be more aggressive.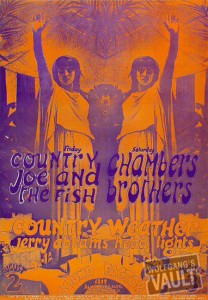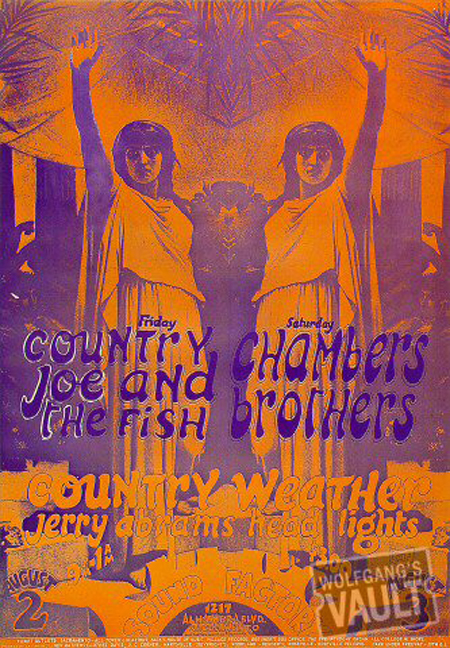 Jerry Abrams played the role of Gerald Greystone – a sleazy pornographer / producer. Abrams had been involved in the San Francisco porn industry in various capacities over the previous two decades.
He's still remembered affectionately for his performance art group 'Jerry Abrams' Headlights' which pioneered large scale "light shows" at rock concerts in the late 1960s.
His light shows followed concerts by Jefferson Airplane, The Grateful Dead, and Country Joe & the Fish. Such was the popularity of the shows that they were often given equal billing to the legendary bands.
Juliet Bashore
My understanding of Jerry Abrams was that basically he was an ex-hippie. He used to produce rock and roll light shows in the old Haight-Ashbury free-love hippie days. You know, those big, overhead psychedelic projections at rock concerts.
I think everything was tongue-in-cheek with him, and working in the sex industry was more of a logical extension of the hippie-dippie "free love" mentality. When the tide turned on the hippie music scene, the sex industry was just an easy, logical place for someone like him to go for work.
Jennifer Blowdryer
Jerry… he was sort of a clown. He'd done movies in the 1970s when Screw magazine and adult films could pass for liberation and art. He sort of never recovered from that.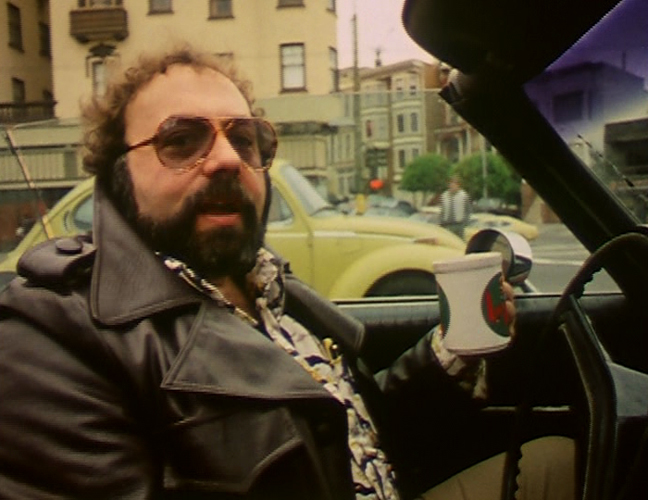 Juliet Bashore
To get a sense of where he was coming from, consider that, like most other characters in this film, he used his regular porn industry pseudonym, his alter-ego 'Gerald Greystone', for the name of the "character" that he, as Jerry Abrams, was "playing". And consider that he took this pseudonym from the famous Greystone Mansion in Beverly Hills.
Jennifer Blowdryer, who appears as herself, was a figure on the San Francisco punk scene.
George Csicsery
The whole production was a little bit chaotic. I think that the best thing I got out of it was a friendship with Jennifer Blowdryer. We became friends immediately and have remained friends ever since.
Juliet Bashore
Jennifer Blowdryer was more of a person from the new wave/art scene, rather than from film.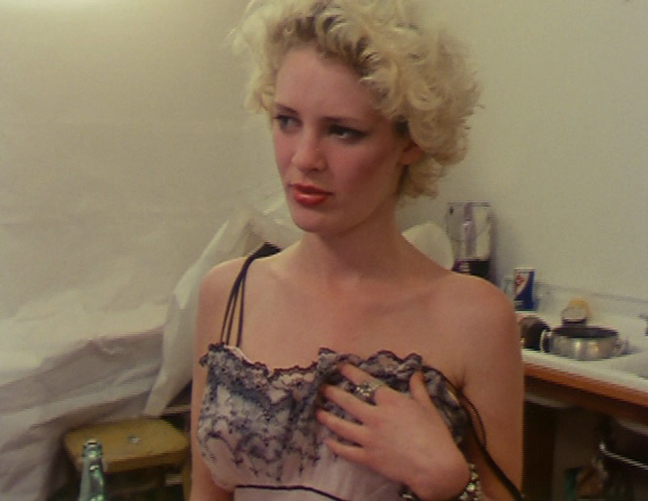 Jennifer Blowdryer
I lived in San Francisco from when I was 14 to 24, and in my mid teens I started doing things like writing for a punk zine in San Francisco. Then I formed my band The Blowdryers when I was like 17. We played at the Mabuhay Gardens and other places where they had punk shows.
I heard about 'Kamikaze Hearts' and was interested in being the wardrobe person, selecting clothes for the production. I really love clothes so I had a lot of them. I don't remember what they paid me for that. It wasn't much.
Jennifer Blowdryer is seen early in the 'Kamikaze Hearts' talking about how she entered the adult film business when she was underage.
Jennifer Blowdryer
That scene in 'Kamikaze Hearts' was not really natural talking. It was a fake documentary. So it was kind of like a "just-say-anything type of situation". I might have just been saying that I was underage because I knew it would be an annoying thing to say. Because that was not something you were supposed to say on camera.
Gosh, I did make one porn movie but it was when I was 19. It was just something I did for five minutes, just like a survival gig so I could pay for schoolbooks, whatever, you know. I must have been about 21 in 'Kamikaze Hearts'.
In a subsequent scene, Jennifer is having her pictures taken by Gerald Greystone, who tries talking her into sex film work.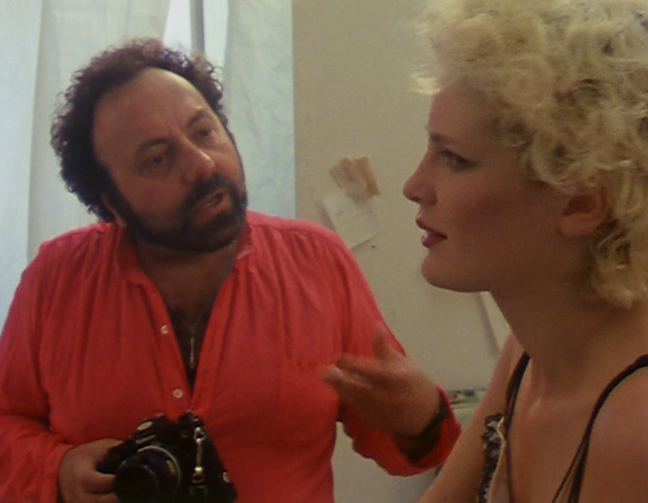 Jennifer Blowdryer
I'm not an actor; I don't have the stillness of the actor. You know, my face is twitchy. But weirdly I probably do seem more real on film compared to people who are more stylized. Who knows… that may have suited the role in this case.
But the scene in 'Kamikaze Hearts'… that was a fake photo session, and I was fine with Jerry. I'm just camping it up.
I haven't seen it since it first came out. I should probably watch it again.
Veteran adult film actor, Jon Martin, plays himself as a porn performer.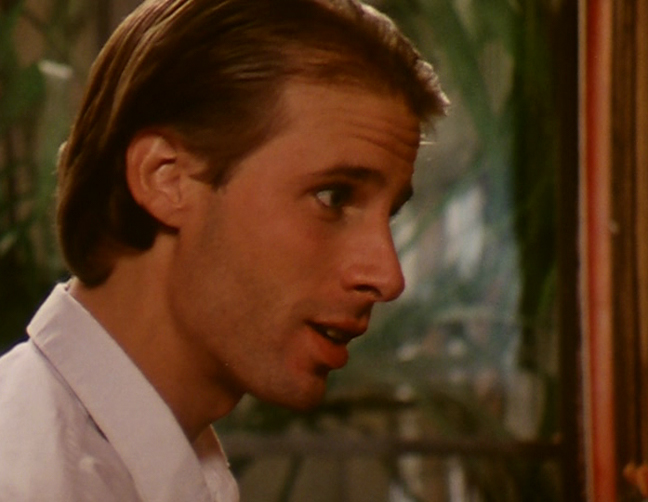 Juliet Bashore
Jon Martin was very much doing this as a favor to Mitch and Tigr and, like most of the others, for an opportunity to show the human side of the industry, to show not just the behind-the-scenes, but the much more psychologically complex third-dimension – to fill out the flat, two-dimensional portrayals they were used to. These are smart, complex people.
Native San Franciscan, David Clark, plays himself as the make-up artist. Clark had a long career in film and television as a professional makeup artist and hairdresser working with the likes of Bette Midler, Cher, and Pope John Paul II. He also worked on the set on countless adult films in the 1980s.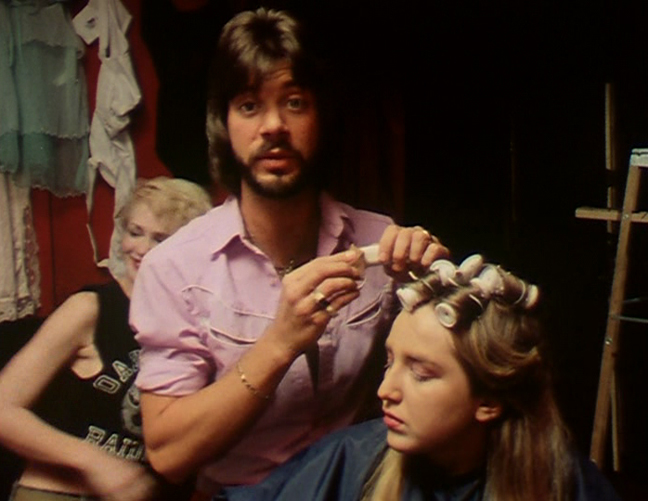 Juliet Bashore
A lot of local TV and film people just used these sex industry gigs to supplement their income – again, kind of an extension of the San Francisco hippie vibe, "free-love" "hey, what's wrong with sex?" attitude.
David Clark was a well-known, well-respected professional make-up guy around town at the time, very sought-after, very talented.
A scene shot in a nightclub has a rock band playing against the backdrop of Tigr and Sharon fighting.
Juliet Bashore
Fast Floyd and the Famous Firebirds were in the film. Fast Floyd was a rockabilly boyfriend that Mitch just showed up with at one point. He played with Mink DeVille.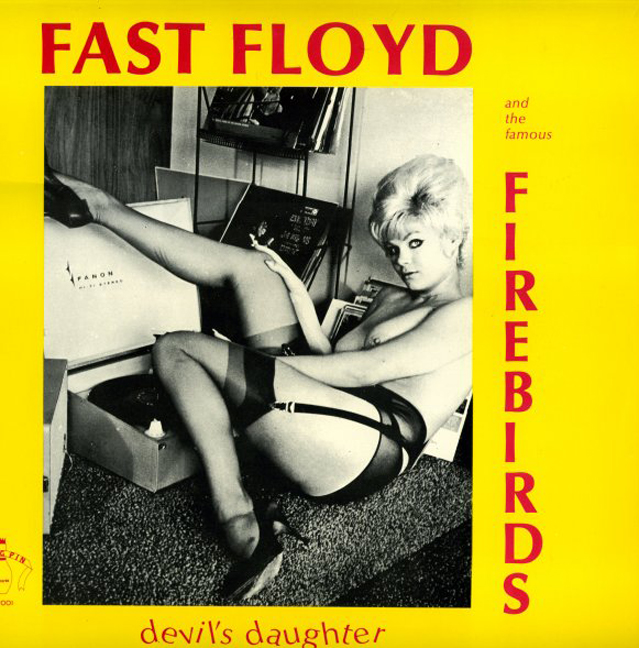 Fast Floyd (born Robert Henry McKenzie) committed suicide in May 1993.
Juliet Bashore
Floyd is not the only one who is gone. Precious and Jorge (extras in the film, to whom the film was dedicated) had died before it was even finished.
Other extras include Marian Wilde, holding the boom, whose later award-winning career as a sound editor included work on 'Mrs. Doubtfire' (1993), 'Forrest Gump' (1994), 'Mission: Impossible' (1996), and 'Star Wars: The Phantom Menace' (1999).
Legendary adult film director Charles Webb (aka Charles De Santos) also makes an appearance as the club owner, as does Vincent Fronczek, one the most prolific adult film still photographers, who is cast to type.
*
Kamikaze Hearts: Post-Production and Release
After filming ended, the 'Kamikaze Hearts' footage went through a variety of editor's hands before it ended up with John Knoop, an independent filmmaker and cinematographer since 1967.
Juliet Bashore
The film was completely storyboarded, but still took a while to finish—it was a huge job and we kept running out of money. It's difficult even today for young women to succeed making films but then—my god, what a struggle it was to be taken seriously. Particularly by the older generation of filmmakers. And particularly when taking an approach that was somewhat experimental.
George Csicsery
The storyline was so fuzzy for me, and I think that that it remained fuzzy through the editing process.
Then the editing dragged for years and years – and I would hear about that but I had no involvement. I tried to stay away from it because the whole thing seemed chaotic and really sort of… I was never sure it would come to anything.
Juliet Bashore
I remember I started to have doubts about the approach, the whole improvisational psycho-drama thing. So I wanted John Knoop – another traditional documentarian who was editing – to have real creative freedom, not be constrained by my preconceived notions of how the film should be cut – as a way of testing out the idea.
John Knoop (Film editor)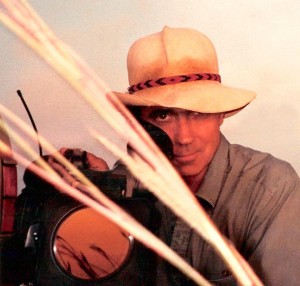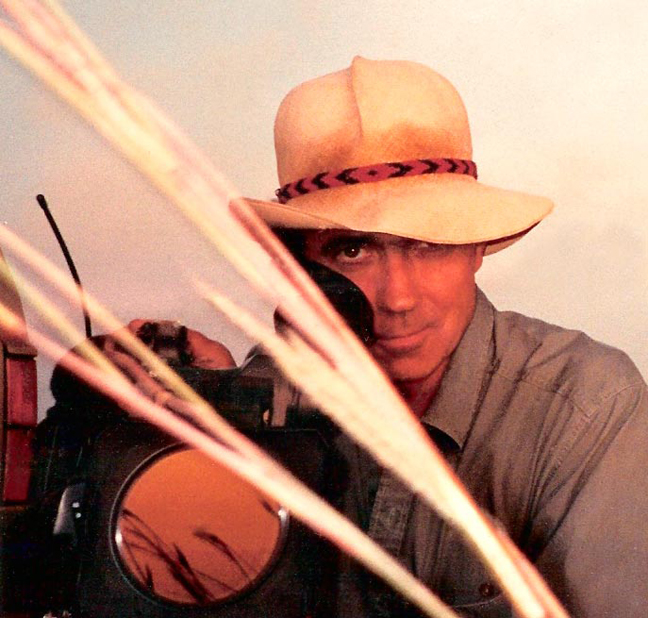 At the beginning of June 1986, I started on a rescue rough-cut edit of 'Kamikaze Hearts'. Juliet and my then wife, Sharon Hennessy, had recently become friends and they'd spent a couple of months trying to find a way to put her footage together, using the flatbed-editing machine I loaned them. Then they gave up and asked if I'd do it for a small fee.
Juliet Bashore
John Knoop brought a lot of great qualities to the project. He had made sort of a name for himself, helping young filmmakers who had run out of money and were having a hard time completing their first films. Leslie Gladsjo was another friend he had helped. And it was great that he had many years of experience editing conventional documentaries, and brought that sensibility.
John Knoop
I agreed with one condition: I'd move into my loft in San Francisco and give it my best attention for a month but no one could look over my shoulder or interrupt me along the way. I knew I must work alone. The material was great but it was a mess, so it took me several days to untangle it enough to get started finding the story buried in the debris. I liked the foundation of reality under the material and found it easy to get involved with the rough cut.
Juliet Bashore
I didn't show him the storyboards initially; he approached it as though it were pure documentary footage. In retrospect maybe that was a mistake, and cost us too much time. Because in the end the film matched the original boards almost exactly—we didn't end up departing much, if at all.
John Knoop
Once I combed through and found the structure that I thought worked, I took a video dub of it to Los Angeles and showed it to Juliet, who seemed relieved and delighted.
Juliet Bashore
I remember when I showed John Knoop the storyboards towards the end he was pretty flabbergasted – I guess even he did not really understand how scripted it really was. In fact, as I read his comments now, he seems to be remembering it as though he had been working on a straight cinema verite' documentary. Well, it was a long time ago, and I suppose it's possible that he never really did understand the true nature of it.
You have to realize that shooting a dramatic film totally hand-held and in a verite' style – well, it just wasn't done much back then.
People didn't quite know how to think about it.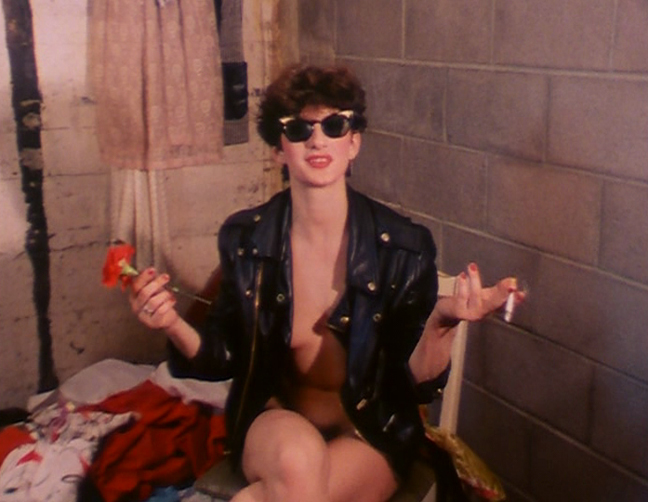 John Knoop
In September 1986 'Kamikaze Hearts' was accepted for the Film Art's Festival but only if we could have a final cut in time. We promised. This meant Juliet and I barely had time to complete a fine cut, mix the soundtrack and get the negative into Monaco Labs to pull a release print for the festival. Juliet moved in to my loft to help find footage and direct the final shaping of her film.
We began an intense marathon of editing, with lots of coffee and very little sleep. Every couple of days we took a break to eat a decent meal at the Billboard Café, a nearby venue for the Neo-Dadist art scene flourishing in the 'SOMA' neighborhood.
The closer we got to the deadline, the more we disagreed about the final structure of the film and there were fierce arguments. After doing a mix at Russian Hill Recording with Leslie Schatz we staggered over to Monaco Film Labs with the negative, knowing that we are not finished but forced to stop and print the film anyway.
George Csicsery
I remember going to some sort of premiere. That was when I was first made aware of the confusion – that some people were thinking that this was a documentary.
This response surprised me. It was a dramatic film as far as I could tell in the traditional ways of looking at things. It was quite clearly a narrative, non-documentary film.
John Knoop
In October 1986, 'Kamikaze Hearts' opened the Film Art's Festival to a standing-room-only audience.
A second show was added at one o'clock the next morning and it sold out too – strong proof of the power that word-of-mouth has in the gay community. It was a high-voltage event and I felt the crowd connecting to the story as it unfolded. Sharon, my wife, who was credited as the co-producer, was pleased and so was Juliet. They brought the stars up with them and did a giddy Q&A at the end of the first show.
Despite the success of the draft 'Kamikaze Hearts' at the festival, it was still a rough cut and required further editing before a final version was ready for release.
Juliet Bashore
I ended up doing the very final edit on my own.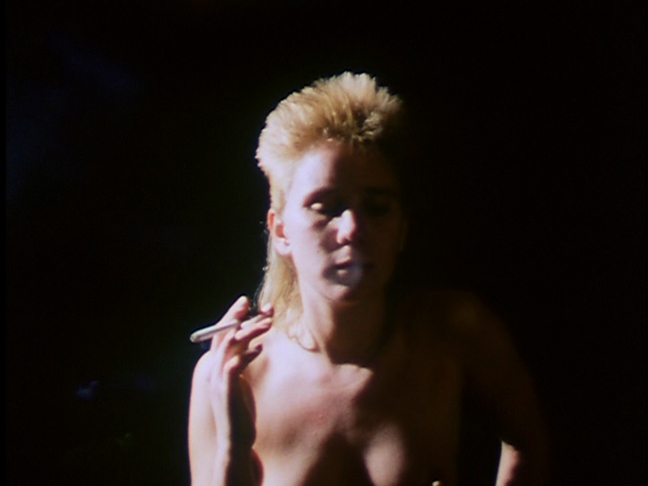 'Kamikaze Hearts' received a theatrical release in several countries in the late 1980s, and enjoyed a successful run on the festival circuit, winning an award at the Torino International Gay & Lesbian Film Festival in 1990.
"Sexual Power Fuels Porno World of 'Kamikaze Hearts'", Kevin Thomas, LA Times, April 26, 1991:
Bashore faultlessly takes us into a world so often and easily scorned and into a relationship as passionate as it is skittish. She then wisely leaves it to us to sort out for ourselves what is true and what is fiction and how pornography affects those who make it, especially women.
Sharon Mitchell
Jules did a great job. I think that she's brilliant. A brilliant filmmaker.
She was wonderful; I loved her.
After the initial theatrical release of 'Kamikaze Hearts', the film became hard to find – and it acquired a cult status over the next 20 years.
Juliet Bashore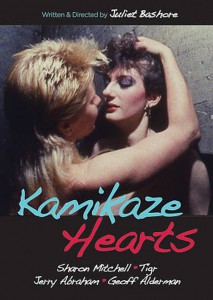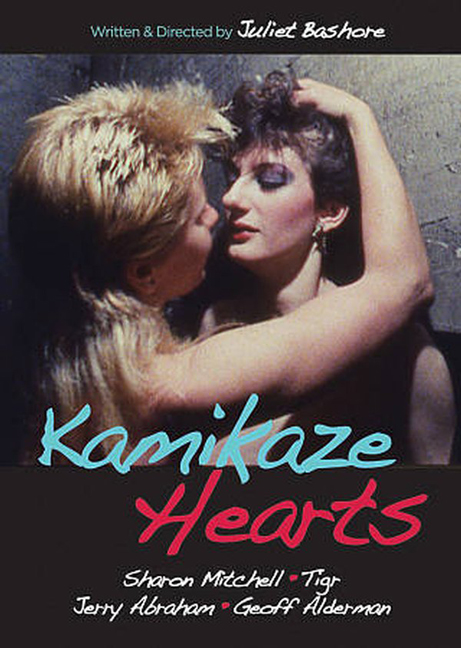 I think the distributor, Facets, just kind of dropped the ball. Thanks to Jenni Olson at Wolfe Video we've got a new distributer, Mike Stimler at Water Bearer Films.
And the negative is now permanently archived for posterity at UCLA.
George Csicsery
Perhaps the most interesting thing about 'Kamikaze Hearts' might be the fact that it's neither this nor that. I mean, what is it? How does one define it? It's not minimalist, it's not a straight drama. It remains undefinable in some way – and that might be its main value.
Juliet Bashore
What we created was in fact a kind of theater; it was ultimately as genuine as any cinema verite'.
Sharon Mitchell
Whenever I made appearances at conventions or film festivals, 'Kamikaze Hearts' was always the film that I got asked about most. People seemed to be fascinated by it.
"What's true? What's not true? Which bits are real?"
It's all true. And none of it is true.

*
Afterword
Juliet Bashore went on to have her own production company, producing and directing projects for PBS, London's Channel 4 and Miramax, among others. She is currently living in Berkeley and working on a leisurely memoir.
Sharon Mitchell retired as an actress from the adult film industry, and in 1998 she founded the Adult Industry Medical Health Care Foundation, which tested hundreds of adult film performers per month before a 2011 lawsuit led to the clinic's closure. Her recent interview with The Rialto Report can be heard here.
Tigr retired from the adult film industry shortly after the release of 'Kamikaze Hearts'. In recent years, she has worked in Los Angeles in the legal field.
George Csicsery continues to make documentaries, and is currently working on 'Angel of Mercy – The Story of Sister Margaret Slachta' which is expected to be completed in 2015.
Jerry Abrams died in San Francisco in 2010 following a long illness.
Jennifer Blowdryer is the author of several books, and continues to perform with her band in New York where she now lives.
Jon Martin retired as an adult film performer in the early 1990s.
David Clark died unexpectedly of unknown causes at home in his sleep on Christmas Day. He was 56.
Fast Floyd committed suicide in 1993.
John Knoop continues to direct and produce documentary films. He recently published his excellent memoir 'Fault Lines: A Nomad Filmmaker's Journal'. It is a fascinating life story with many interesting stories about filmmaking – including further details about 'Kamikaze Hearts'. You can buy it here.
*
The Rialto Report would like to thank Juliet Bashore, Sharon Mitchell, George Csicsery, Jennifer Blowdryer, and John Knoop for their time and for sharing their memories about 'Kamikaze Hearts'.
'Kamikaze Hearts' can be purchased on DVD from Water Bearer Films here.
As of early 2016, 'Kamikaze Hearts' can be viewed on Amazon Prime.